The air is getting cooler, there is pot roast in the oven, I am dressing in layers, and there's football on TV, must mean one thing…Fall is here!! And I love decorating for Fall! Well I love decorating period but Fall is so much fun too! Life has been pretty busy lately so I haven't had a ton of time to decorate but now that I'm back into the rhythm of school and wedding season is starting to slow down I'm hoping to have more time to do some things around the house.  The one thing I did manage to get accomplished was adding some Fall flare to the front of the house.  I've always wanted a porch to decorate and now that I have one I certainly didn't hold back! I was determined to have corn husks and hay stacks! Of course pumpkins and mums had to be in the equation but I was dead set on those corn husks. I was able to get a hold of all of it and I'm so happy with how it turned out.  The before shot was nothing but an empty space. There is no way it will go back to being so bare so even when the season/holidays are over there will certainly be something there to give it some pizzaz.  I also ordered a new light because well the one that was there was just way too old and it was time for an update.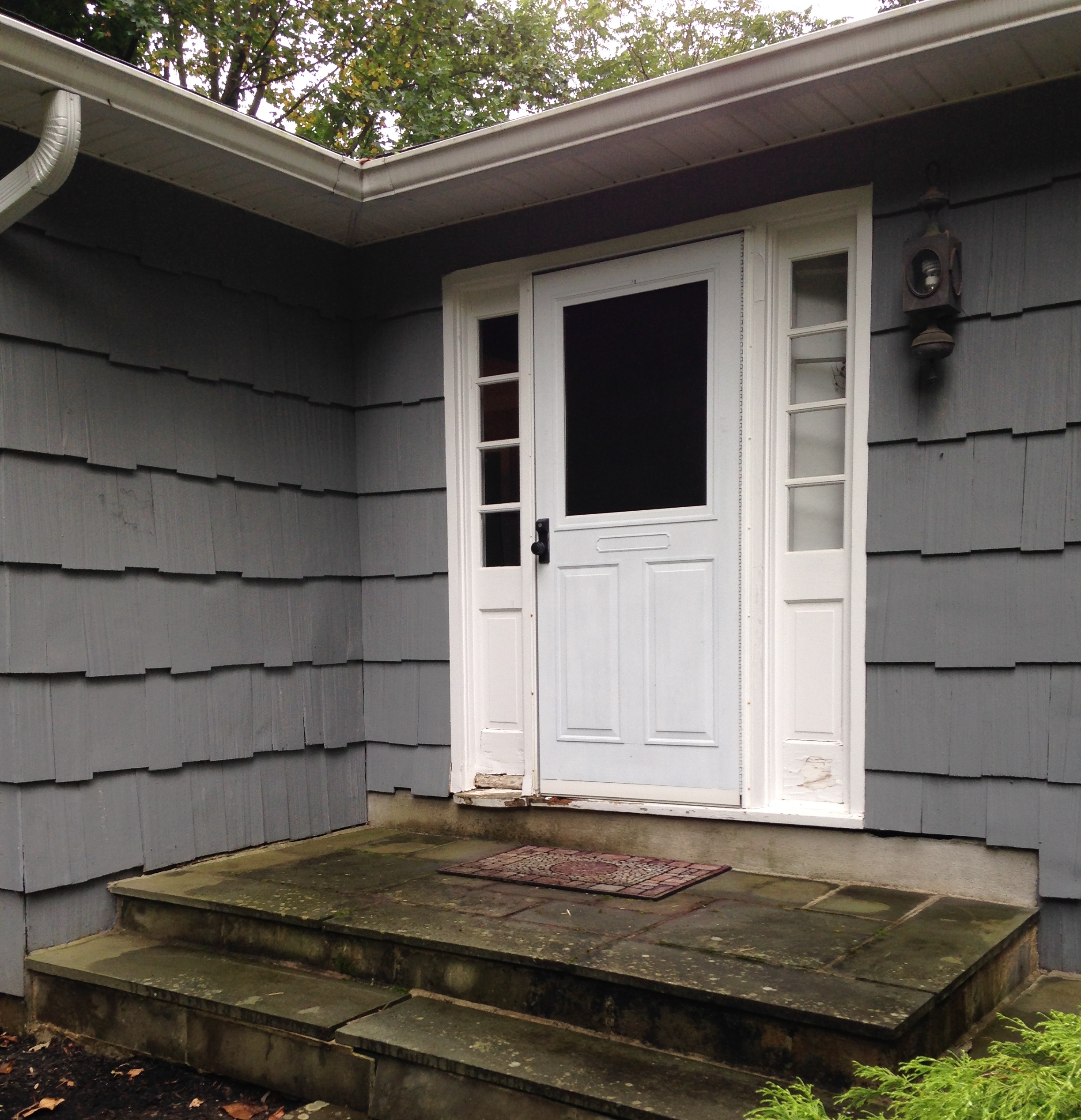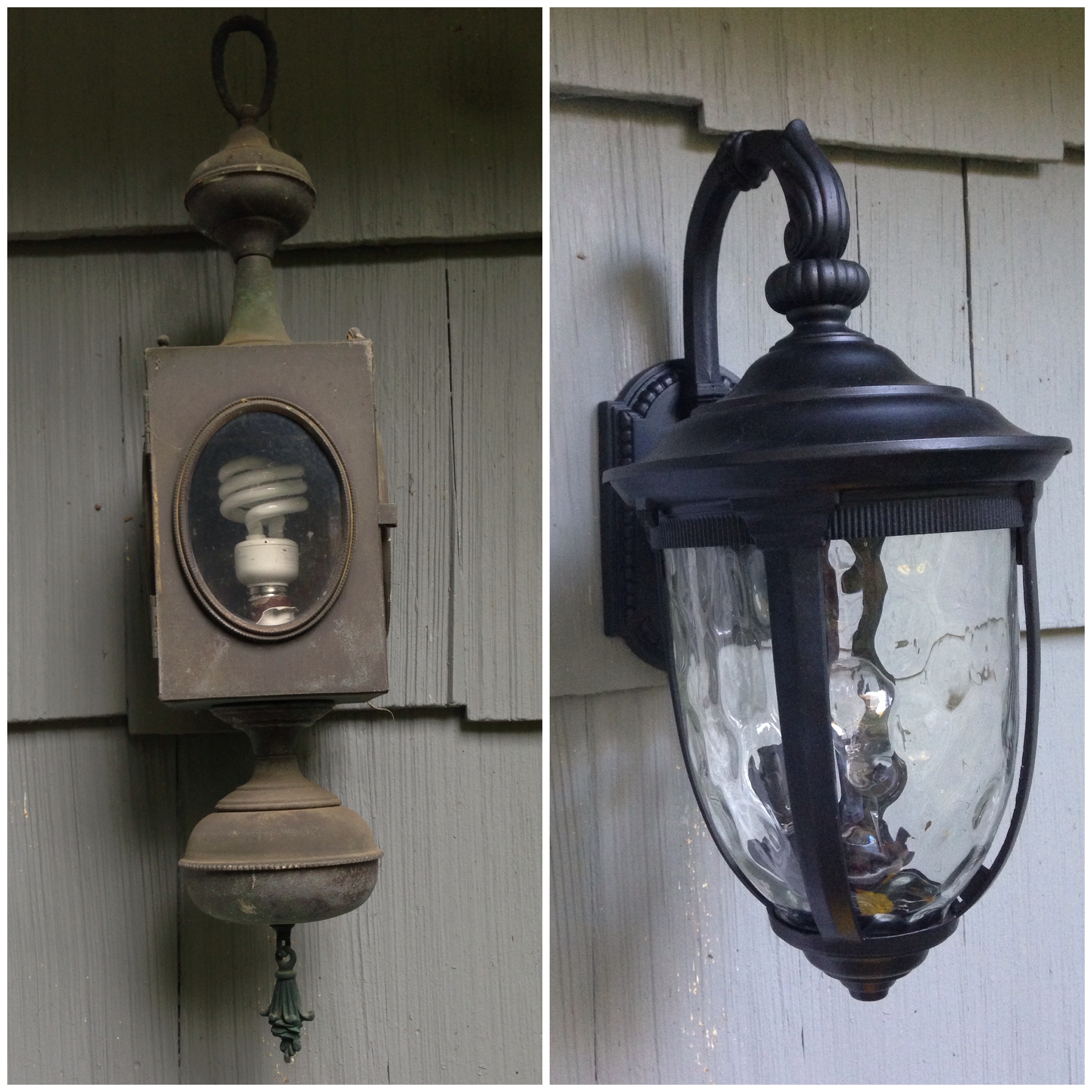 Oh sweet stone mold how I loathe you! I'm hoping with the cold weather it will go away but if not you'll find me out there scrubbing with some bleach.
And now for the Fall transformation!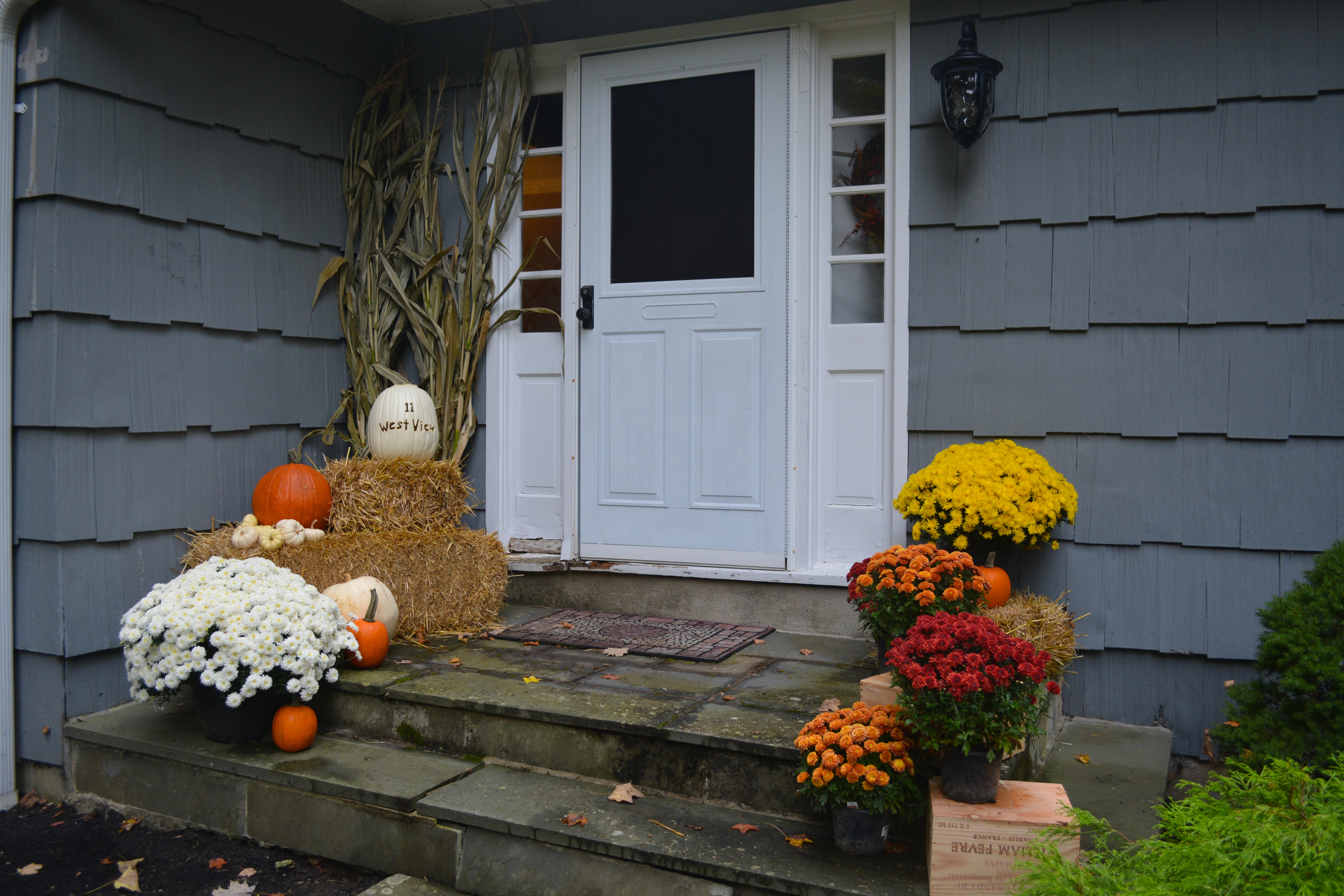 I mixed some white and orange pumpkins with the hay stacks.  I also purchased one of those carveable pumpkins from Michaels and went to town on it.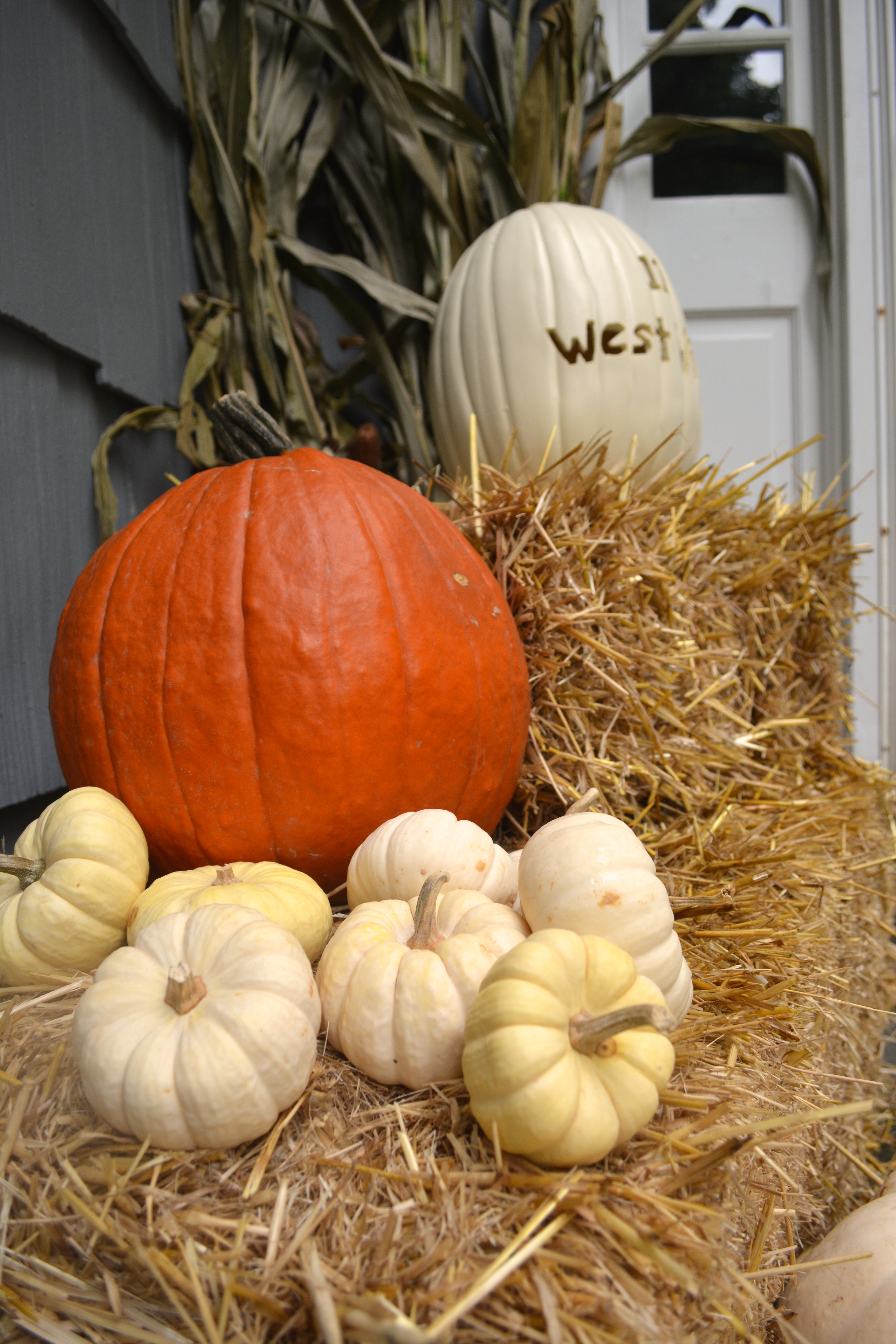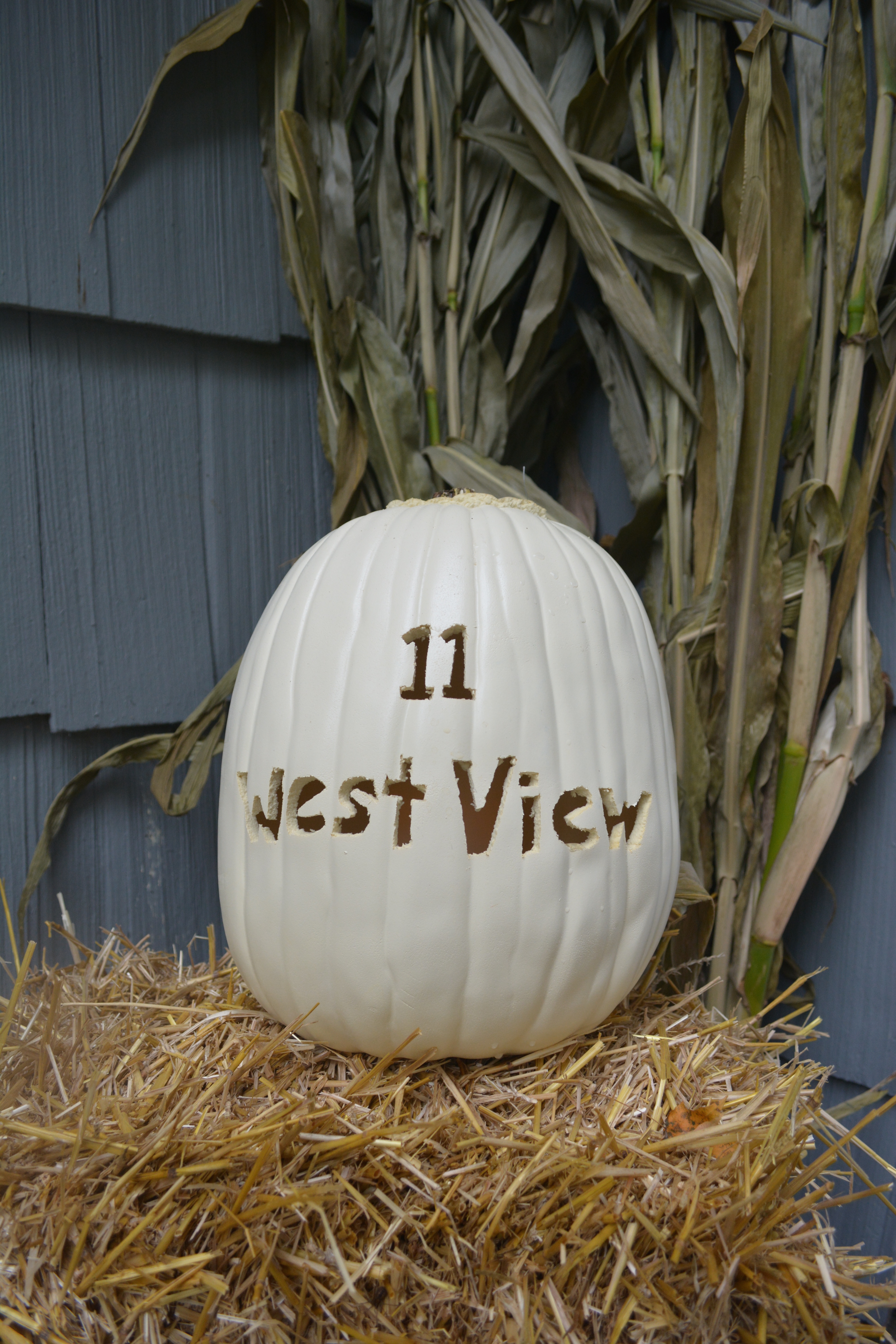 The other side is full of mums. I used some left over wine crates I had from my cousins shower to help elevate some of the pots.
I even added a few pumpkins on the stairs leading to the front.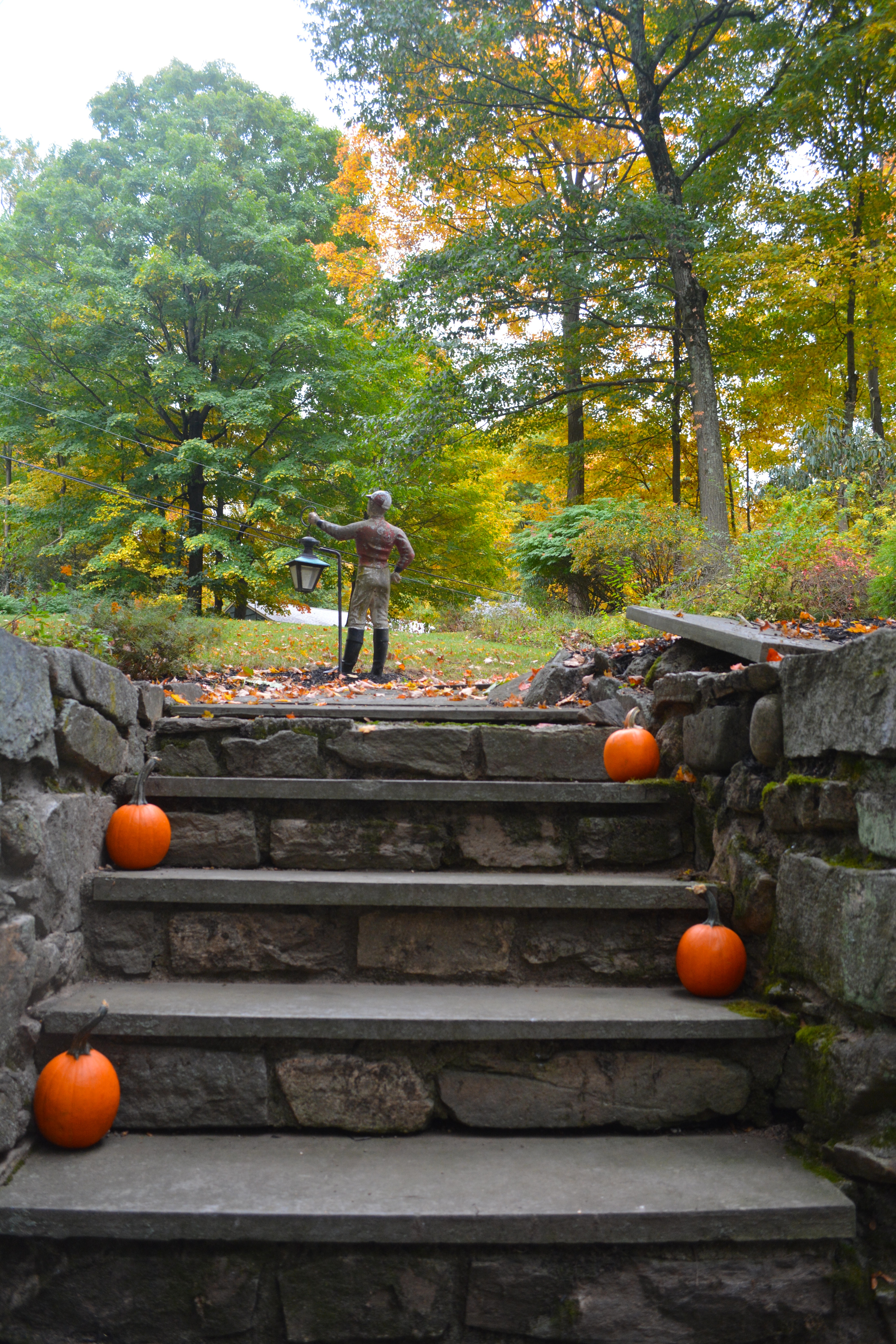 The front turned out exactly how I envisioned it and looks equally as pretty once the sun goes down.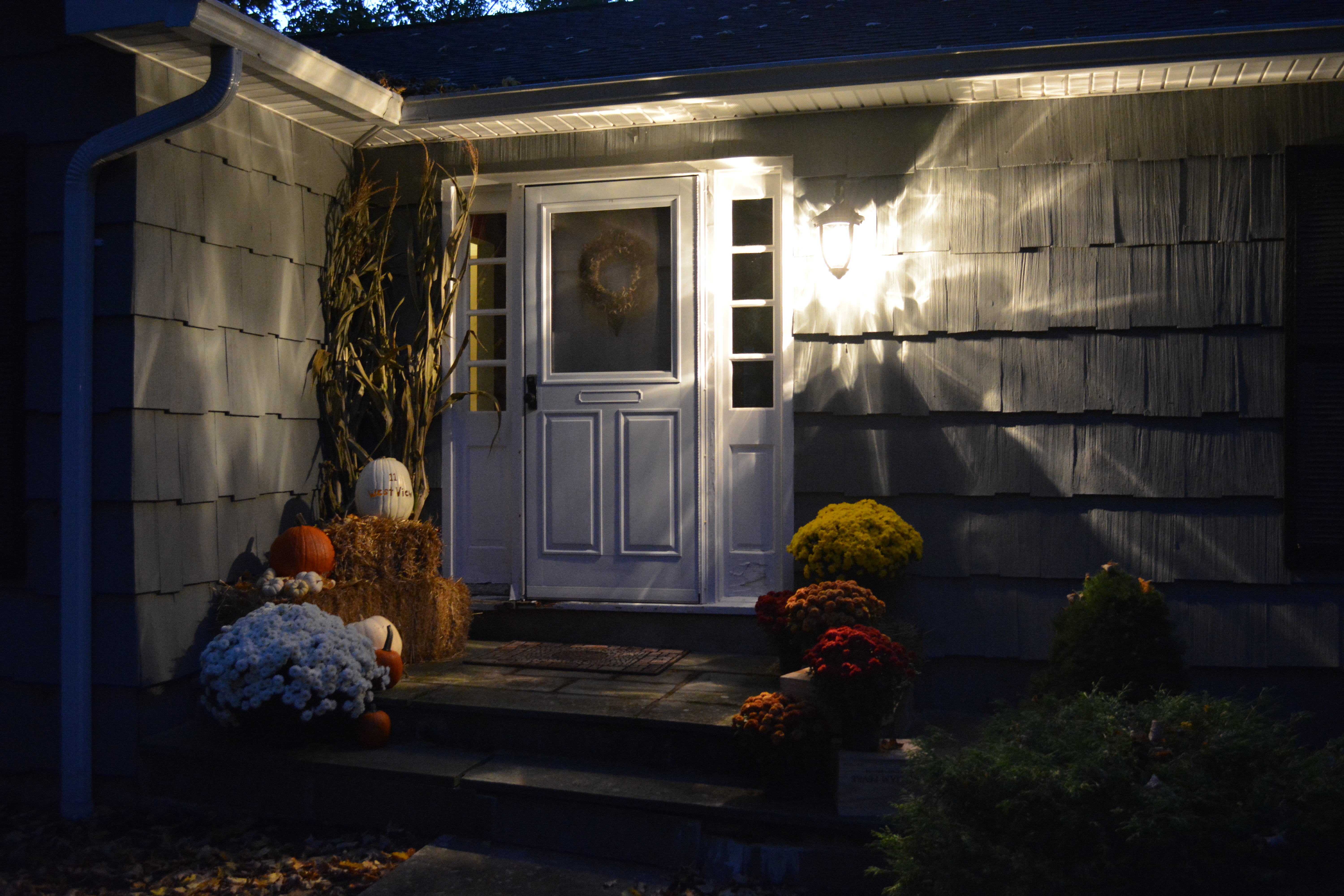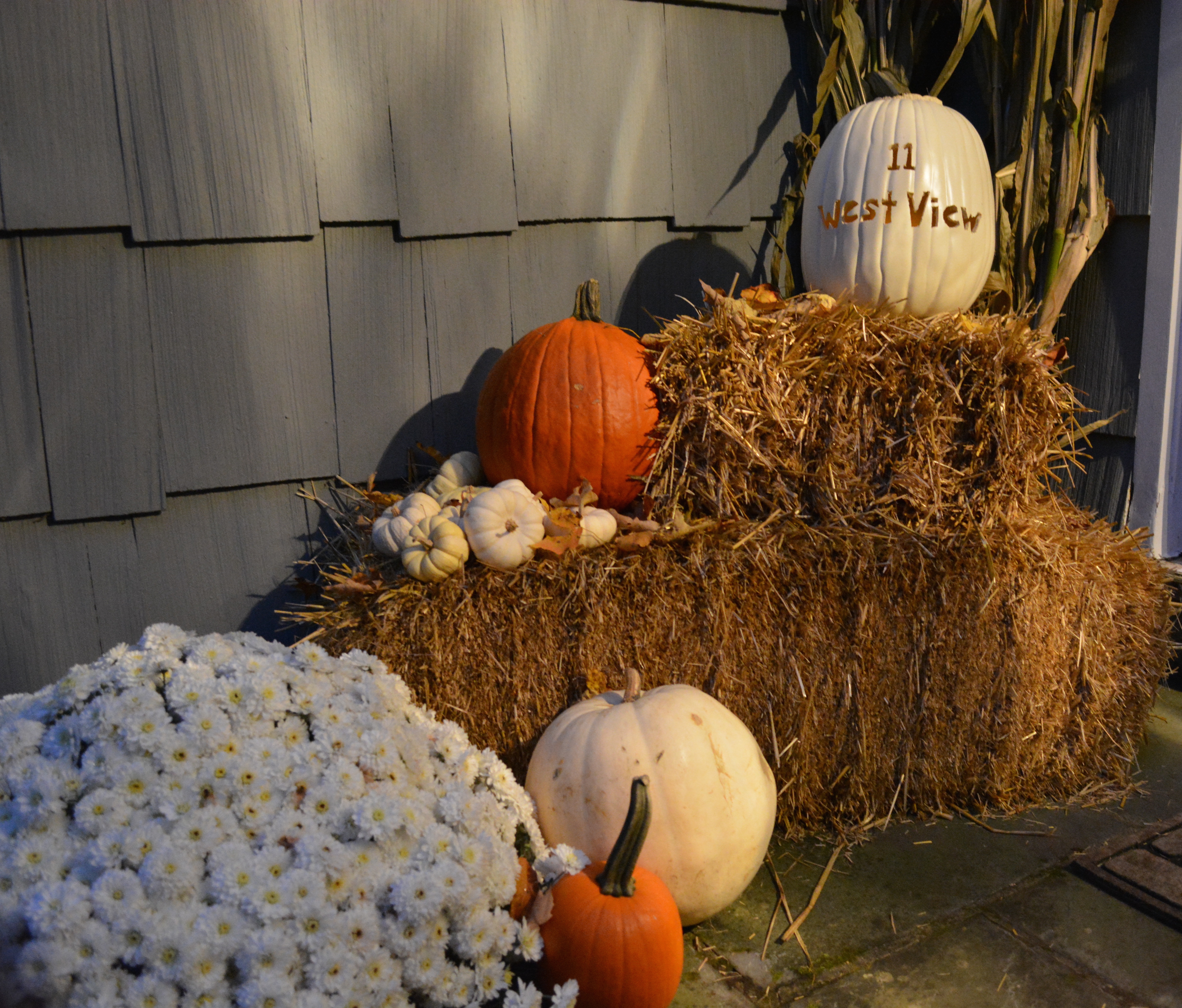 We are both obsessed with how the hammered glass on the new light reflects on the house!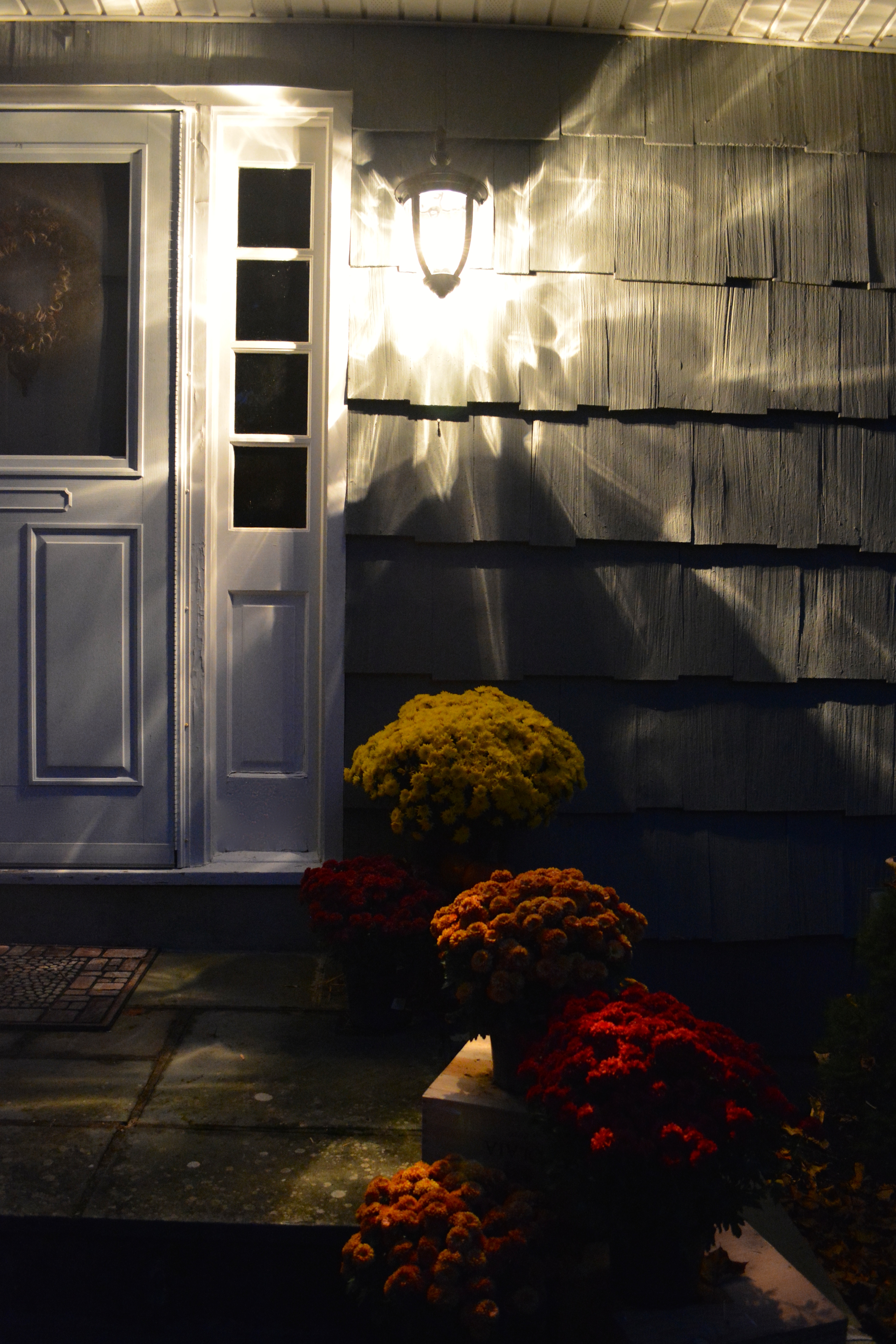 As far as the inside goes I'm slowly putting some Fall touches here and there and will hopefully have a post on that soon as well as my Fall wreath! In the meantime here is a sneak peek…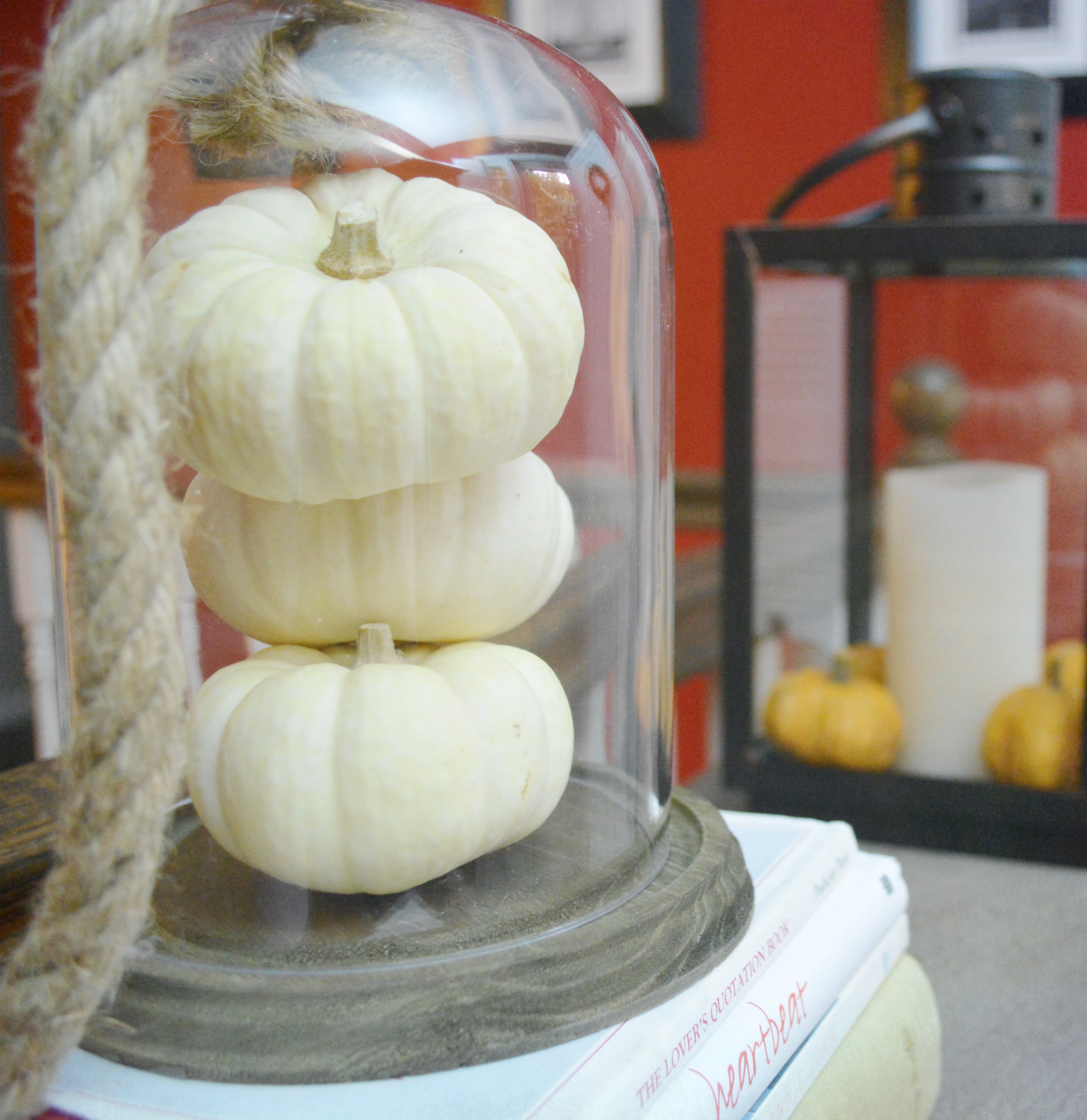 For some more Fall decor ideas don't forget to check out the tab at the top of the page! 
xo