It's the most terrifying time of the year!! Halloween is fast approaching and I can't wait! As a teacher I love seeing the adorable and hilarious costumes the students come in with but of course I also love dressing up myself.  This year I decided to be a deer for the holiday.  I posted a picture on my Instagram of my makeup after I tried it out. Here's another sneak peek 😉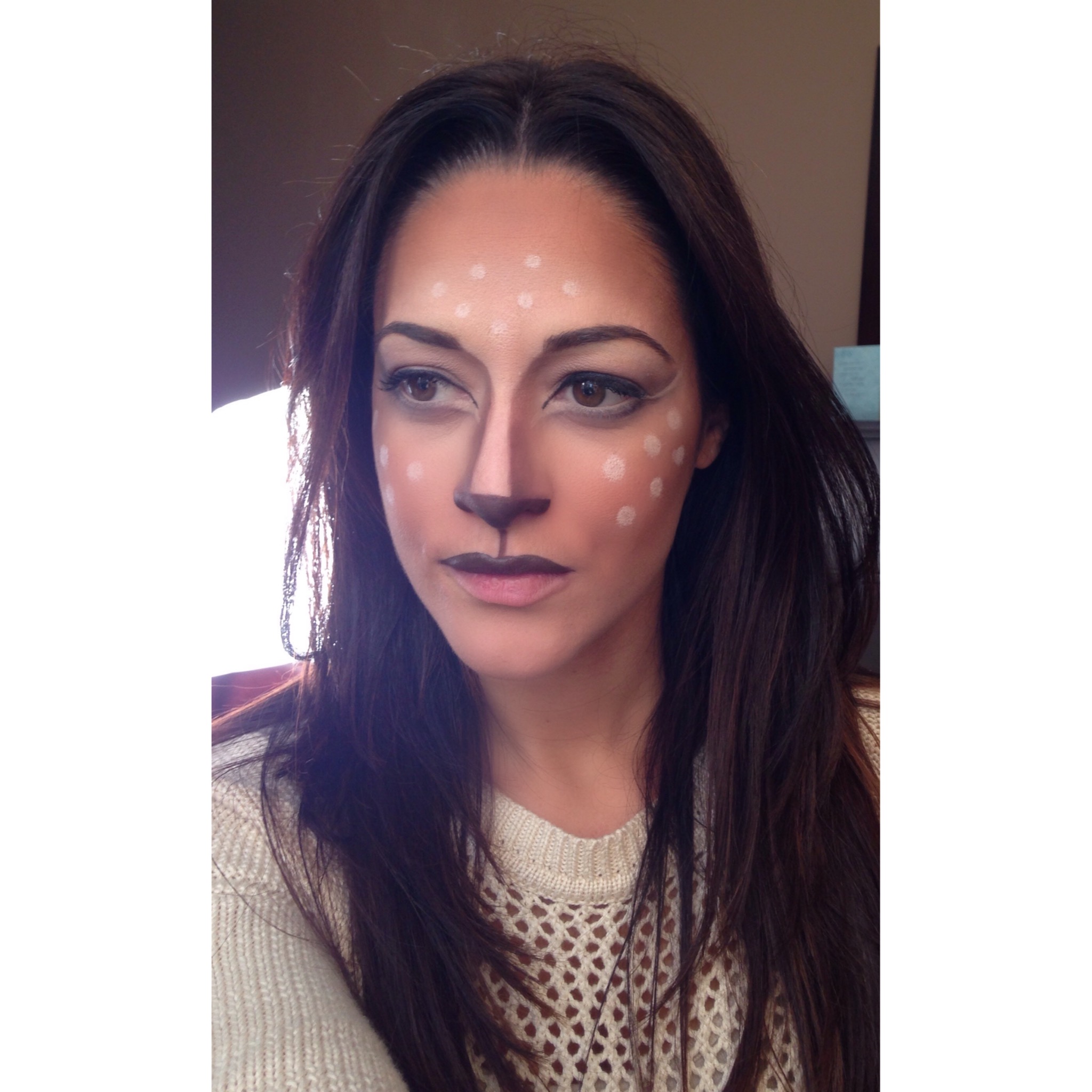 I still haven't completely figured out the costume portion yet although I did DIY the ears and antlers using a headband.  Hopefully I can pull it all together the day of. Now for those who aren't too big on getting dressed up there is always the alternative of giving yourself some fun Halloween nails! I am no stranger to nail art, in fact I almost find it impossible to paint my nails without adding some kind of flare to them! I've even started a hashtag on Instagram for all my nail creations, #M2SNails.  Here are a few of my favorites that I've done!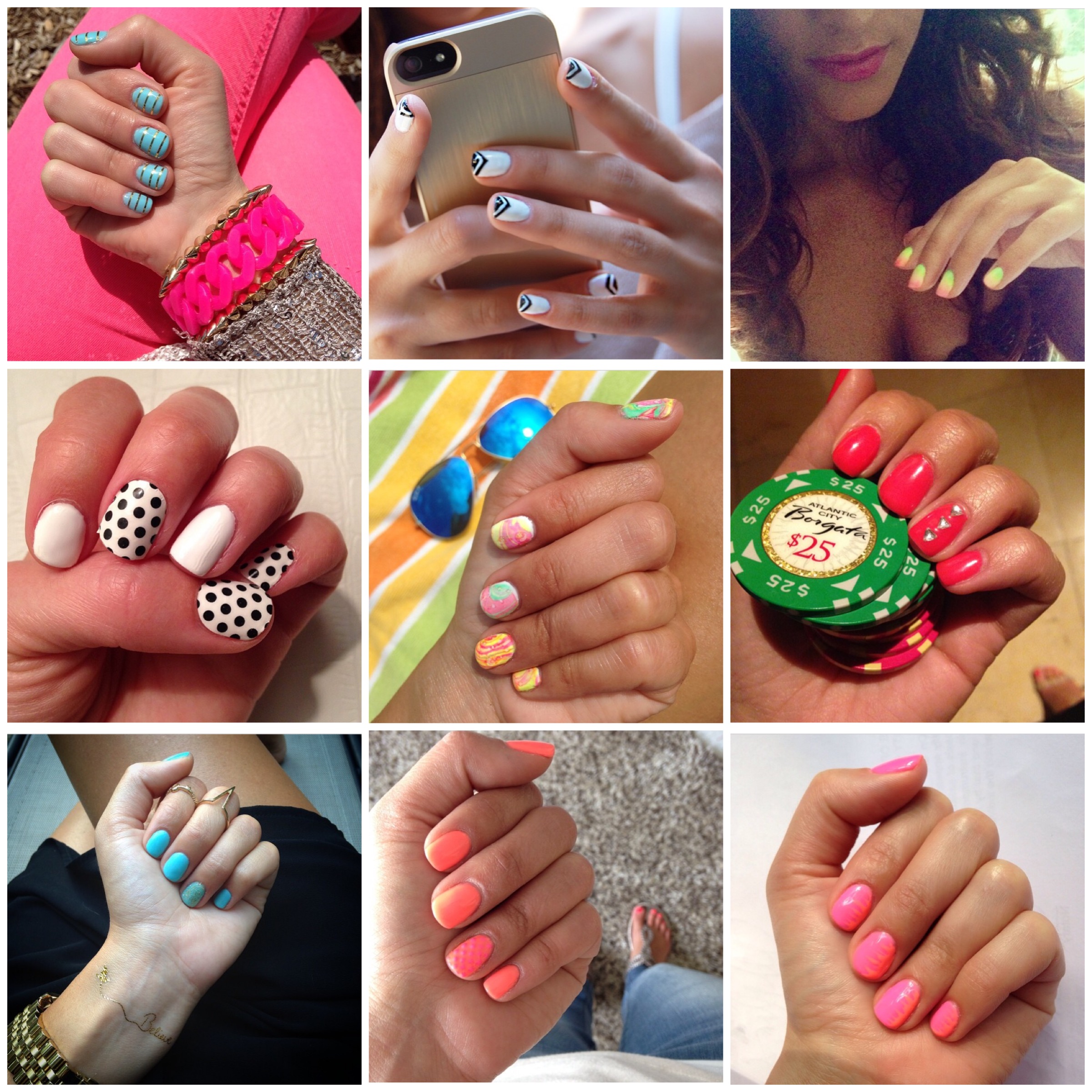 I also had some fun with some Halloween nails!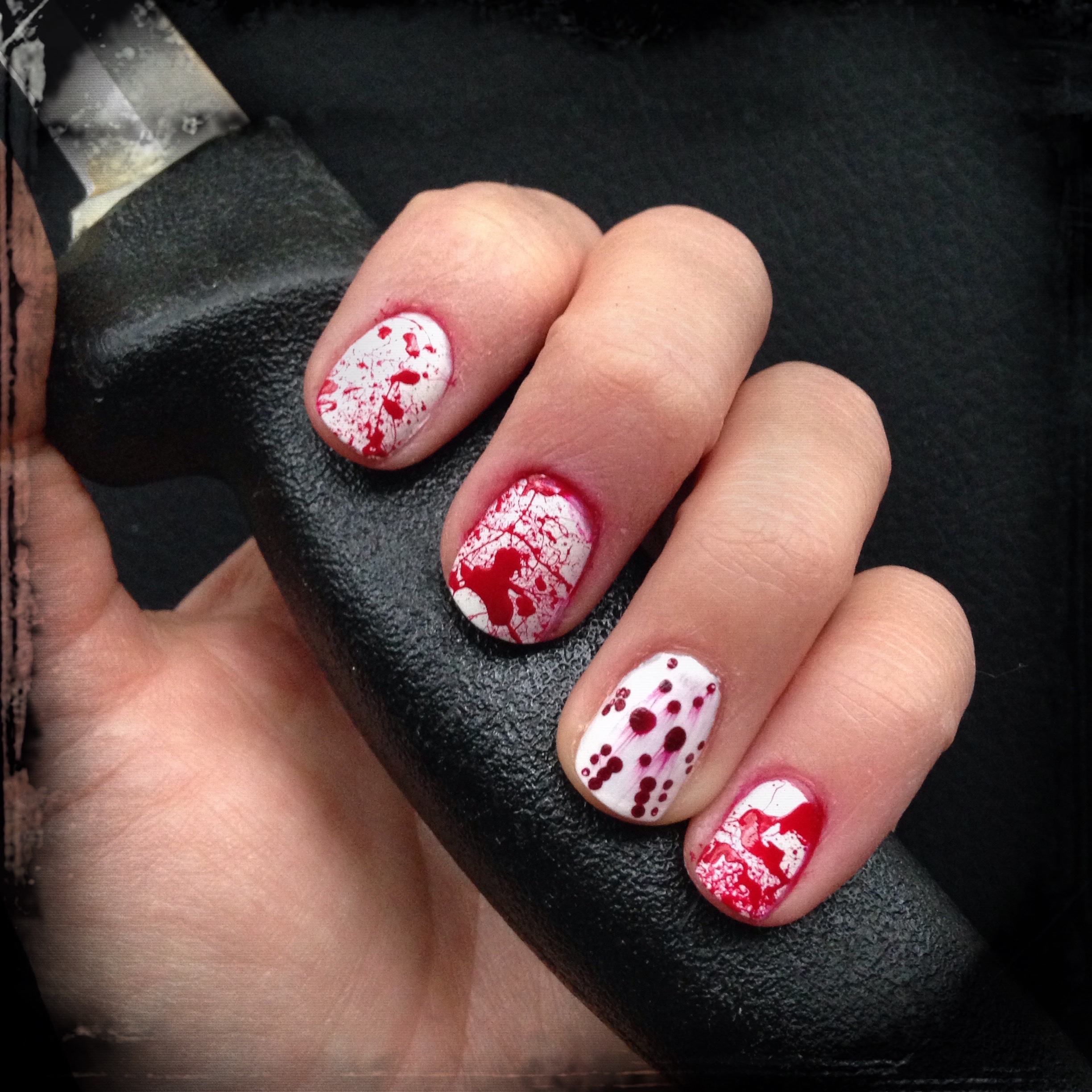 Now you should know that I was never ever good at doing my own nails..honestly I was terrible! I had polish all over the place and I had no patience to let my nails dry so they always ended up getting ruined! Now with that said I loved having my nails done so I always went to the salon until I was tired of spending the money.  Regular manicures were a waste since I use my hands so much so I always went with gel manicures which cost more.  I decided that like everything else if I put my mind to it I could do it.  Sure enough after practicing enough I started getting the hang of it. I got myself a gel manicure kit and a UV light and now I give myself my own manis! The one tool that I have found to be the most helpful when doing any type of nail art is my dotting tool.  I purchased it at Sally's but you can easily find one on Amazon. In the first Halloween nail picture I used only the dotting tool and did all the images free hand. For the second set of nails I dipped a straw in red nail polish and then blew through it to get that splattered effect! I made sure to tape around my nails so the clean-up wasn't so bad.
So I challenge you to give it a try and have some fun with your nails! I thought I would share some really fun Halloween inspiration nail looks! Unfortunately, the majority of these pictures just lead me to a site featuring them and not the direct link but I tried to include as many that were watermarked as I could…just click the photo to bring you to the original artist! 
Cute Polish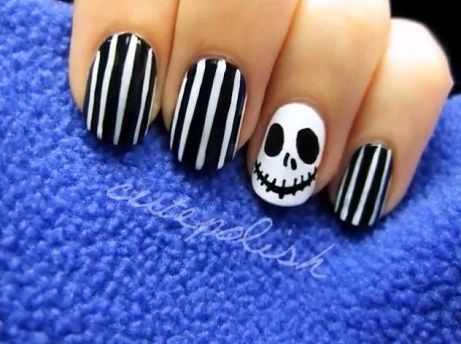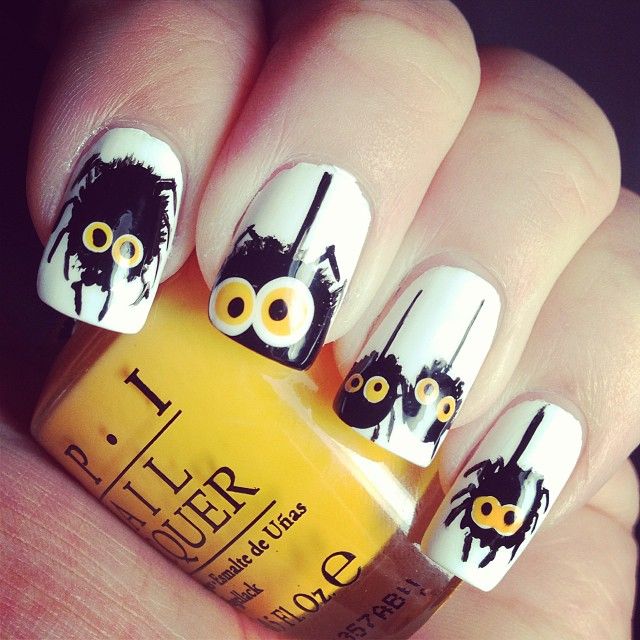 Totally The Bomb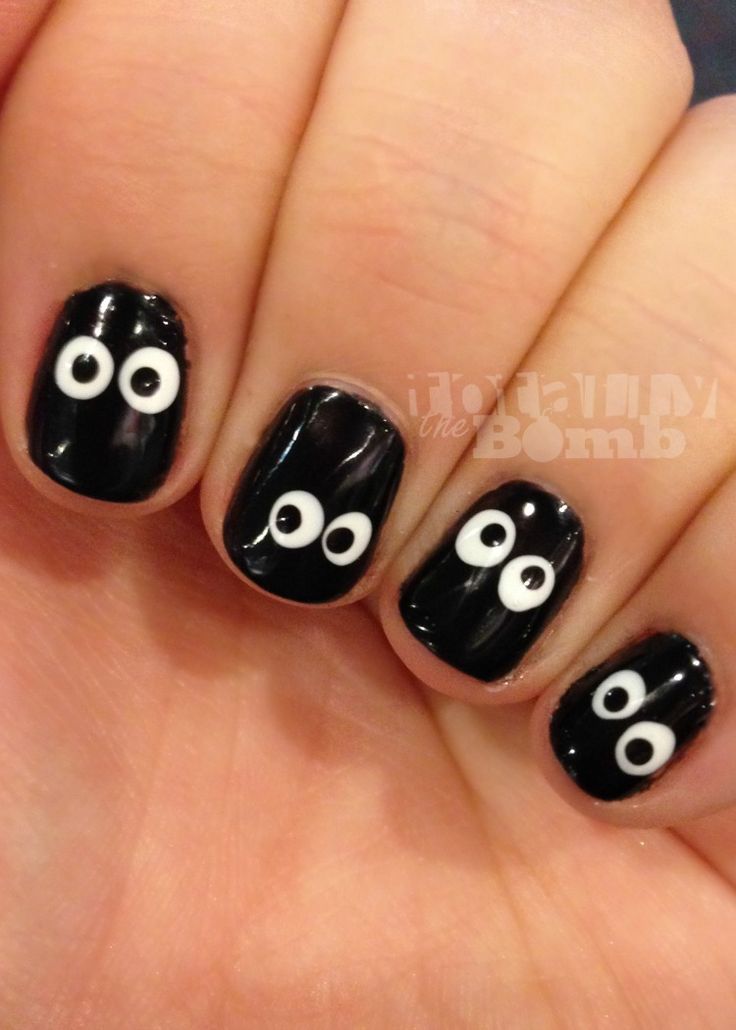 Jennie Stamp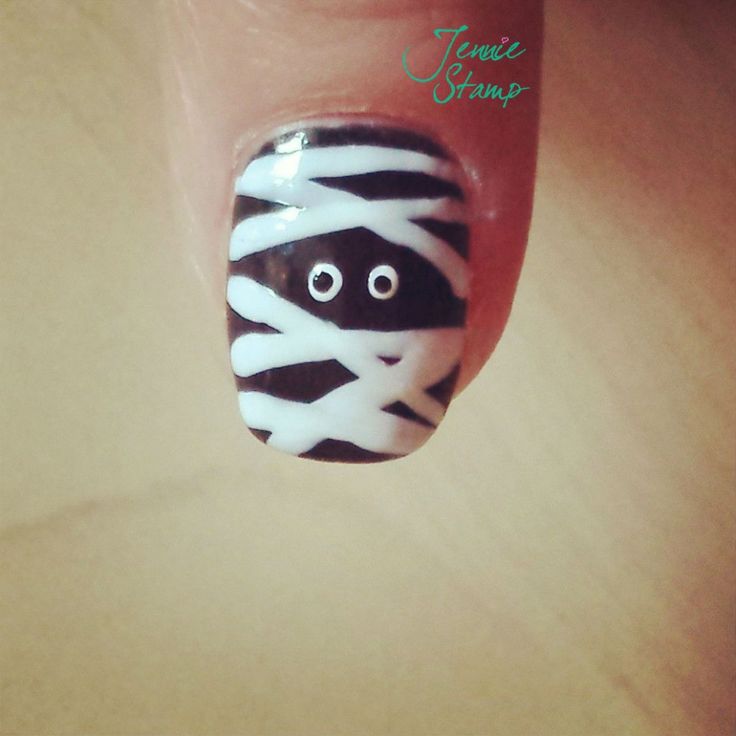 Lady Luck Beauty Blog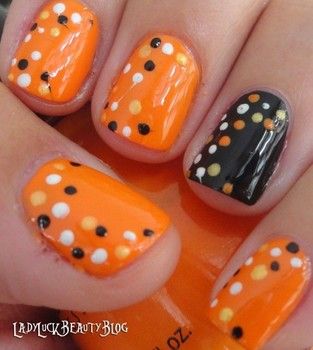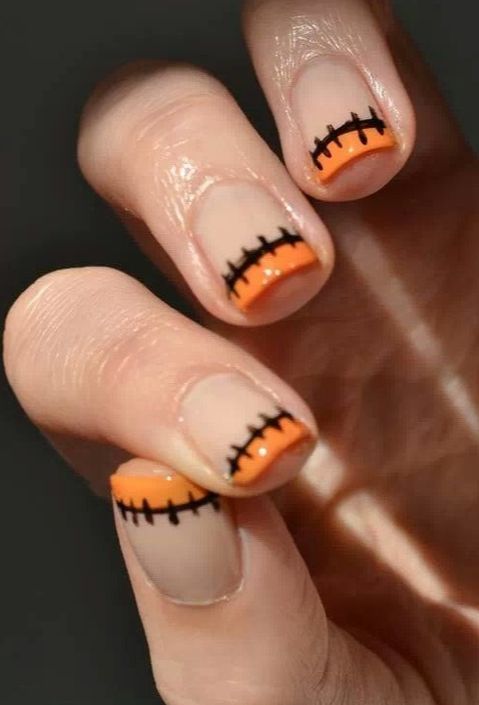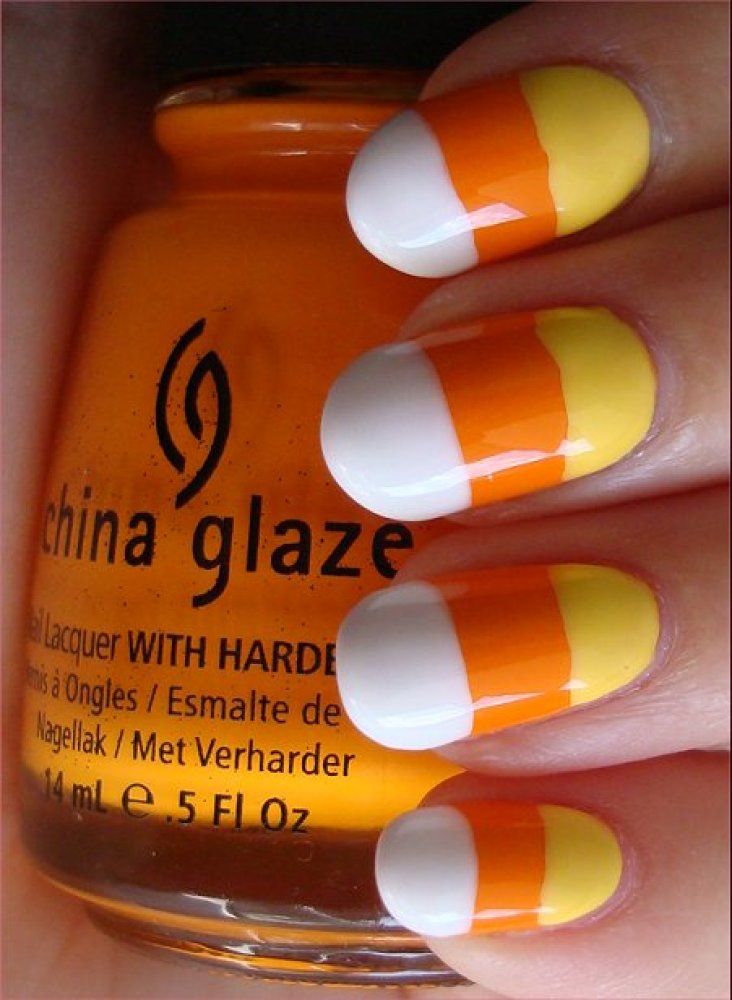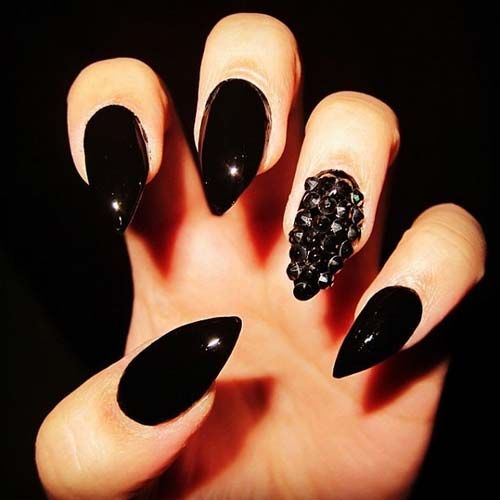 If you don't think you're brave enough to try on your own you can always show your manicurist and have them try! 
Do you think you'll Halloween up your nails?