After sharing my current hair routine I thought I'd come back and share the skin care products that I have been using lately.  This cold winter has been wreaking havoc on my skin! Usually I am a normal/combination skin kinda girl but once the weather gets colder my skin becomes so dry.  It's always this time when I reevaluate my skin care products.  What works for me during the warmer climate is certainly not what's going to work now.  My goal with my skin care right now is focusing on keeping hydrated but also working on evening my skin tone. My skin is far from perfect but I have definitely seen an improvement! Some products have remained in my routine from the last time I posted about my skin care but I have switched up a few products.
First let's start out with my tried and true: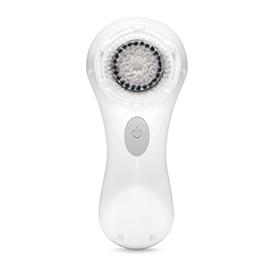 Clarisonic Mia
I use my Clarisonic about once to twice a week.  Too much use can irritate my skin so I stick to using it when I know I need a good deep cleaning. 
Neutrogena Face Wash
I'm still using my Neutrogena cleanser. I love how simple and gentle it is yet it completely cleans off all my makeup.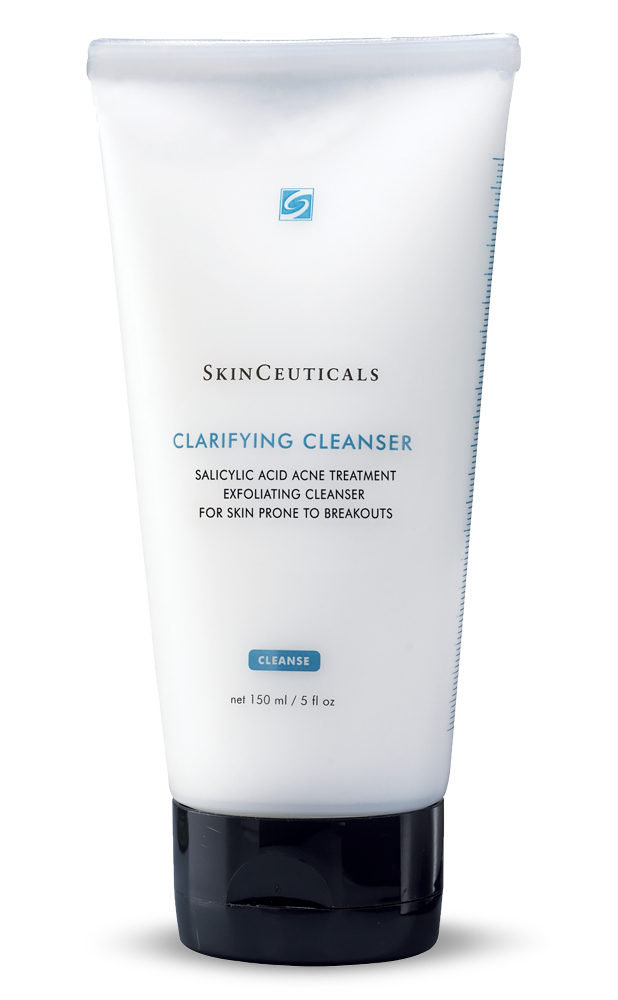 Skin Ceuticals
Sometimes I will use this Skin Ceuticals cleanser when I feel like my pores need some deep cleaning. The Salicylic Acid works well to help prevent any breakouts.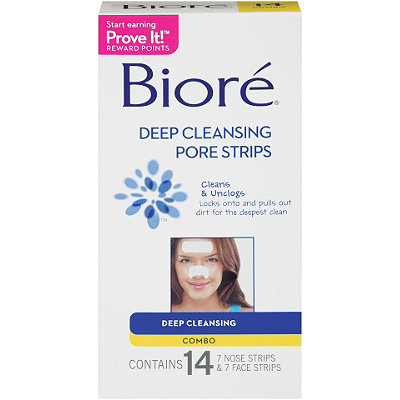 Biore Pore Strips
These stripes have always worked so well for me so whenever I feel it's necessary, I'll lay this right on any trouble spots.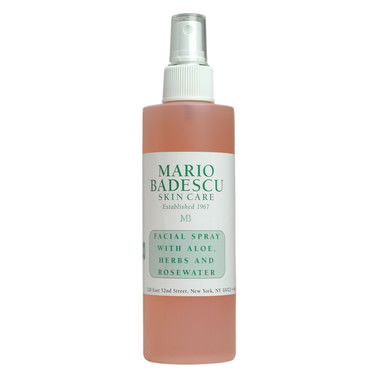 Mario Badescu Facial Spray
This facial spray has been a life saver with my dry face! I spritz it all over right before applying my moisturizer, both day and night. I'm not the biggest fan of the rose smell but it doesn't linger so I deal. It is so refreshing and I love that my skin isn't so dry before putting on my moisturizer.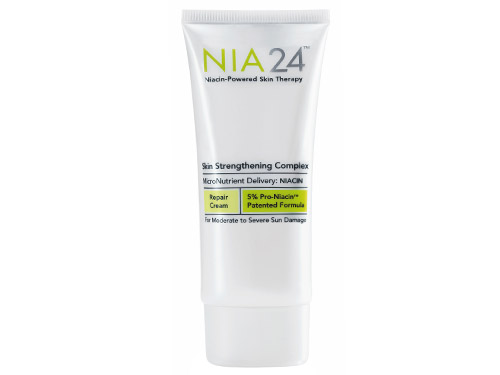 Nia 24 
I read a ton of reviews on this product right here and so many people said that they saw immediate results. I had to give it a try and while it was a bit pricey I'm so glad I did.  I didn't see immediate results but I definitely have seen a change in my skin as I have been using it.  I've noticed that my dark spots have lightened and my overall skin tone has begun to even out. I only use this product in the morning underneath my makeup.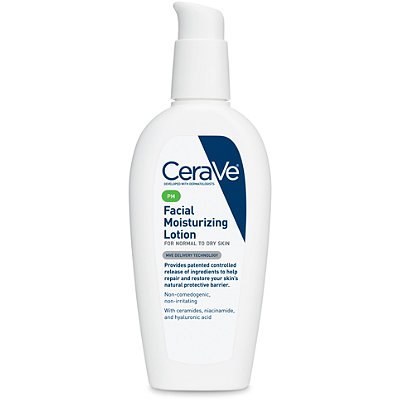 Cerve
For night I chose the CeraVe PM lotion.  I didn't want anything too heavy on my skin while I sleep. I feel like I just need a lightweight product to allow my skin to really breath and this does just that. I always shower at night and once I am out I spray my facial spray all over apply this to my face and neck.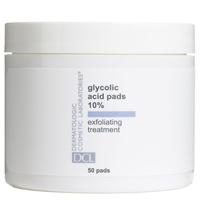 Glycolic Acid Pads
These have been new to my routine.  I've been using these pads for about 2 weeks now. If you've ever heard of a glycolic peel these pads are pretty much the at-home version of that.  My best friend got me into these and I really love them.  I use it 3x times a week. Each pad has exfoliating benefits to it so it really scrubs and gets rid of dead skin as well as minimizing pores and fine lines and works at reducing sun damaged skin.  I use this after I've cleaned my face, leave it on for about 20 minutes and then rinse off. After 3 weeks of use there is no need to rinse off and as long as you build your skins tolerance you can up the % in your next jar. It does have a little tingle when it's on your face but that just makes me feel like it's working!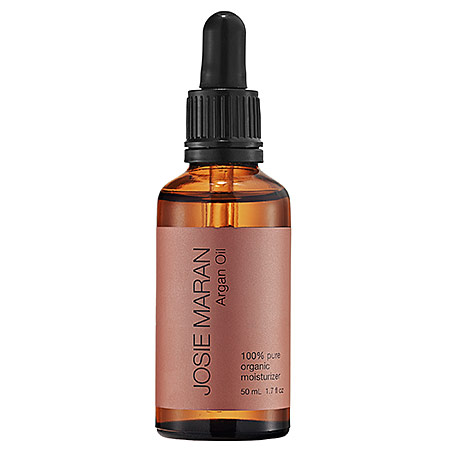 Josie Maran Argan Oil
Whenever my skin is in need of a little more moisture I will squeeze a few drop of this into my moisturizer and mix it before applying to my face.  I know what you must be thinking, oil on your face? Trust me guys, this stuff is lightweight and doesn't clog pores or cause any breakouts. It simply adds a soft glow and your thirsty skin will absorb it right up!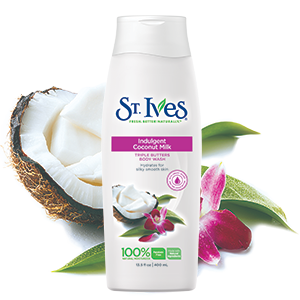 St. Ives Body Wash
Let's talk body now! I love this St. Ives body wash! It smells like the beach and doesn't leave any type of residue on my skin. I've used other body washes that leave my skin itchy and crying for lotion afterward but this stuff is so moisturizing!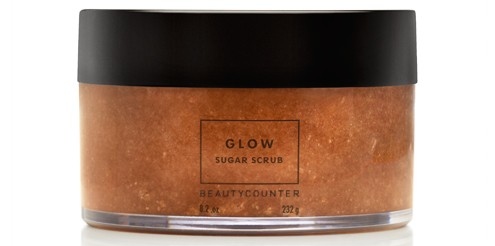 Glow Sugar Scrub
I love me a good body scrub. Anything that is going to get rid of dead skin while leaving me feeling so soft I am down for! This particular scrub is from Beauty Counter. If you haven't heard of them you need to educate yourself! Beauty Counter creates products that are toxin-free and only have the safest ingredients! It's pretty scary to think about all the chemicals that go inside the products we use! Lucky for me one of my really good friends is a consultant so I can order straight from her and lucky for you so can you! Just click here to read more about their amazing products and to order some of your own!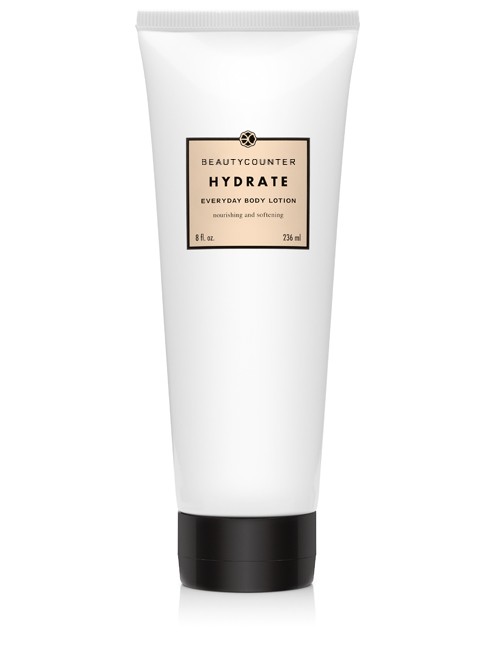 Hydrate Body Lotion
I'm loving this body lotion! It has a great citrus smell and is so lightweight! It goes on so easily, and is quickly absorbed which is key for me.  I don't know about you but I hate when I put a body lotion on and then try to put on my clothes and everything sticks to me because the lotion is too creamy. This leaves my skin feeling soft and definitely moisturized!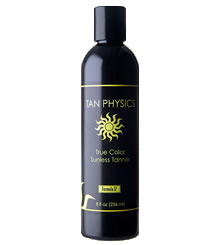 Tan Physics
Last but not least let's talk sunless tanning, a must have if you ask me during the winter months! I've been using Tan Physics for about two years now and I really love it.  It doesn't leave me orange rather a nice bronze and it also doesn't have a strong smell like most sunless tanners do. The other great thing about this product is that it seriously makes my skin so incredibly soft! I even apply it on my face and have had absolutely no issues with it.  It lasts roughly about a week and spreads perfectly without any blotchiness!
So there you have it! Every lotion, moisturizer, oil and what have you that I slap on this face and body! Now tell me, what are your go to skin care products? Have you ever tried any of these and had success/failure? Anyone else feel like they are constantly working toward an even skin tone?