Summer is dwindling down and school is just around the corner. Whether you're starting your first year of college, a returning senior, or even a teacher yourself, this transition is never an easy one. The one thing we all share in common is we're all heading back to something and the one thing that makes this time as simple as can be is staying organized. 
Just this past week I went into my classroom to get it all prepared for the upcoming school year. I was able to get my hands on a much larger desk than I have had in the past and while organizing the space I thought about what I would need to help me with my day to day workload.  The majority of desks need your standard stapler, tape dispenser, paper tray and so on and let me tell you the world of desk accessories has really grown! There are so many pretty things out there these days and you no longer need to go to places like Staples for wire mesh organizers! Case in point: I needed a container to hold my binder clips and while any office supply store would carry such a thing I hit up the kitchen section of my local Target for a little dipping bowl and prettied it up with nothing but a gold pen.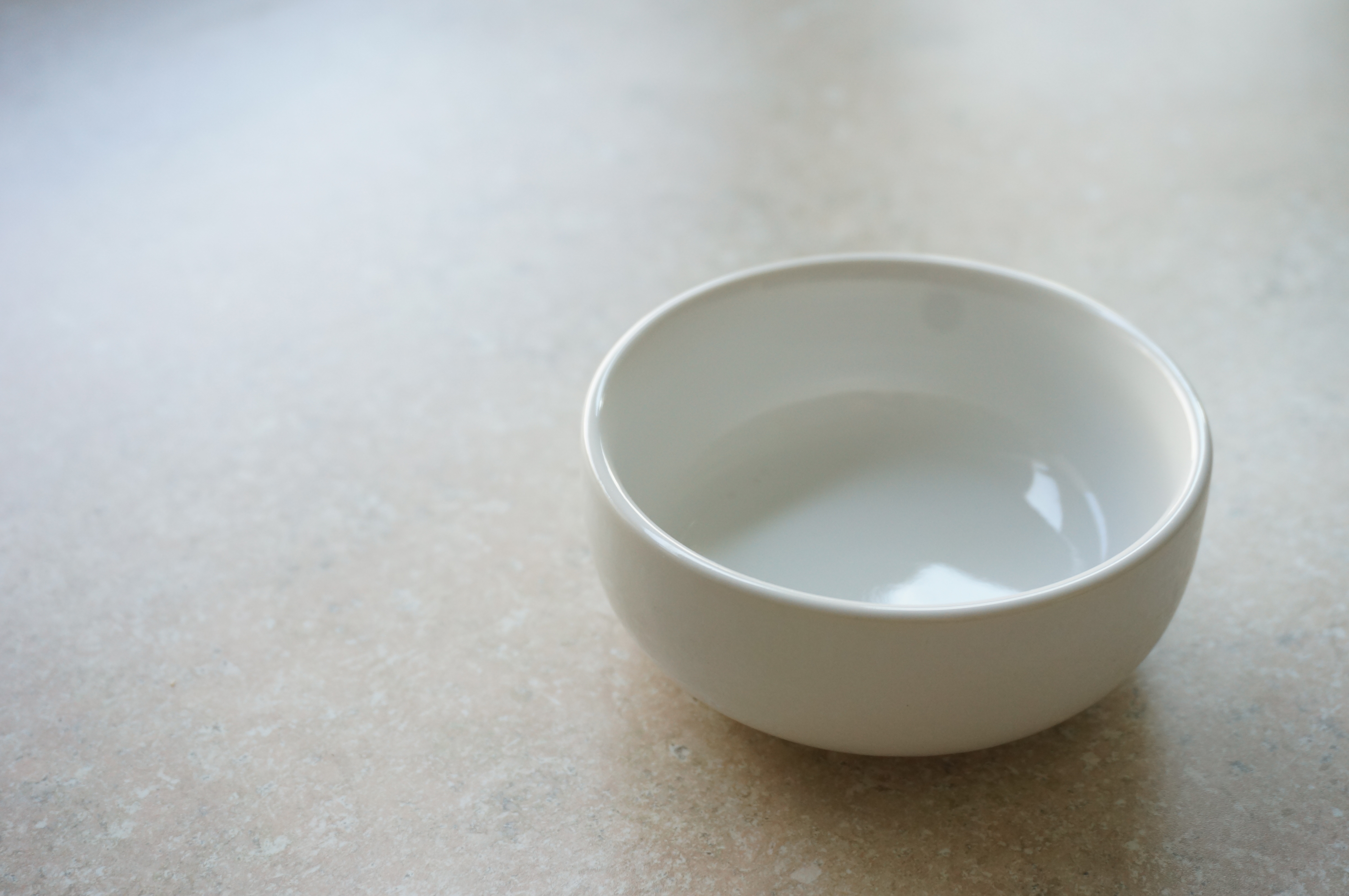 I just began painting gold dots all around the outside of the bowl and then a few on the inside.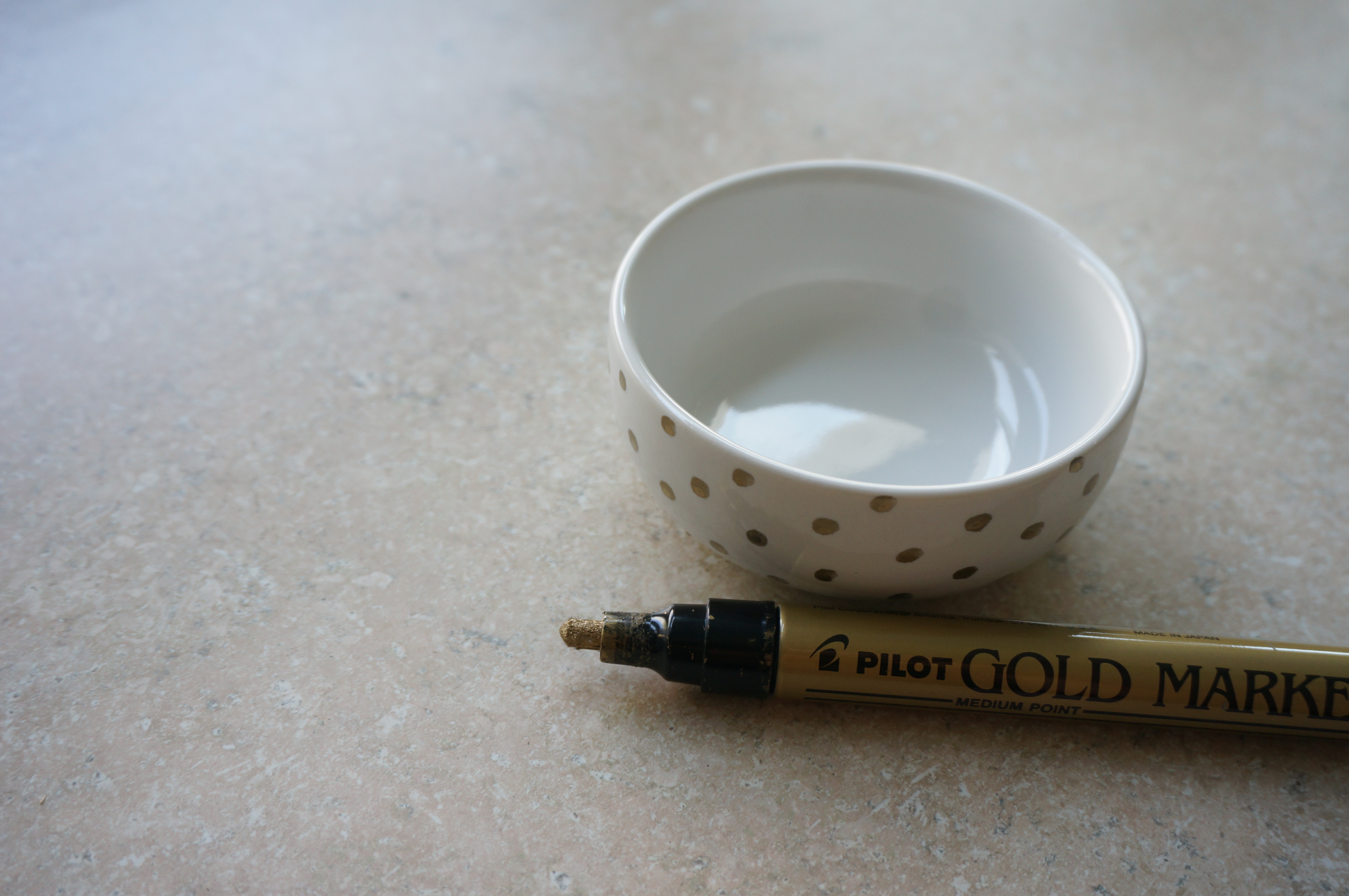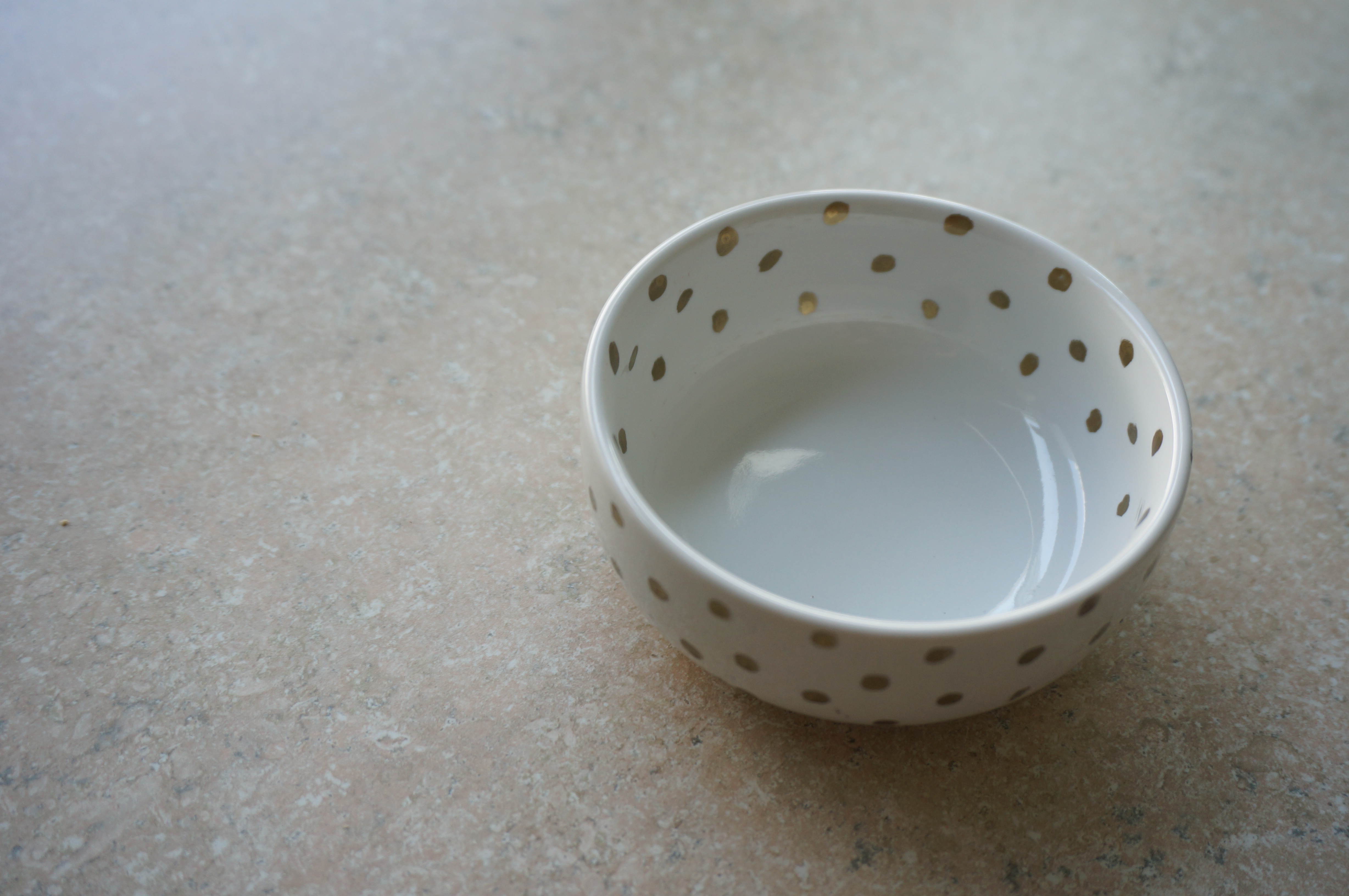 It literally took me no time at all and now it sits so pretty.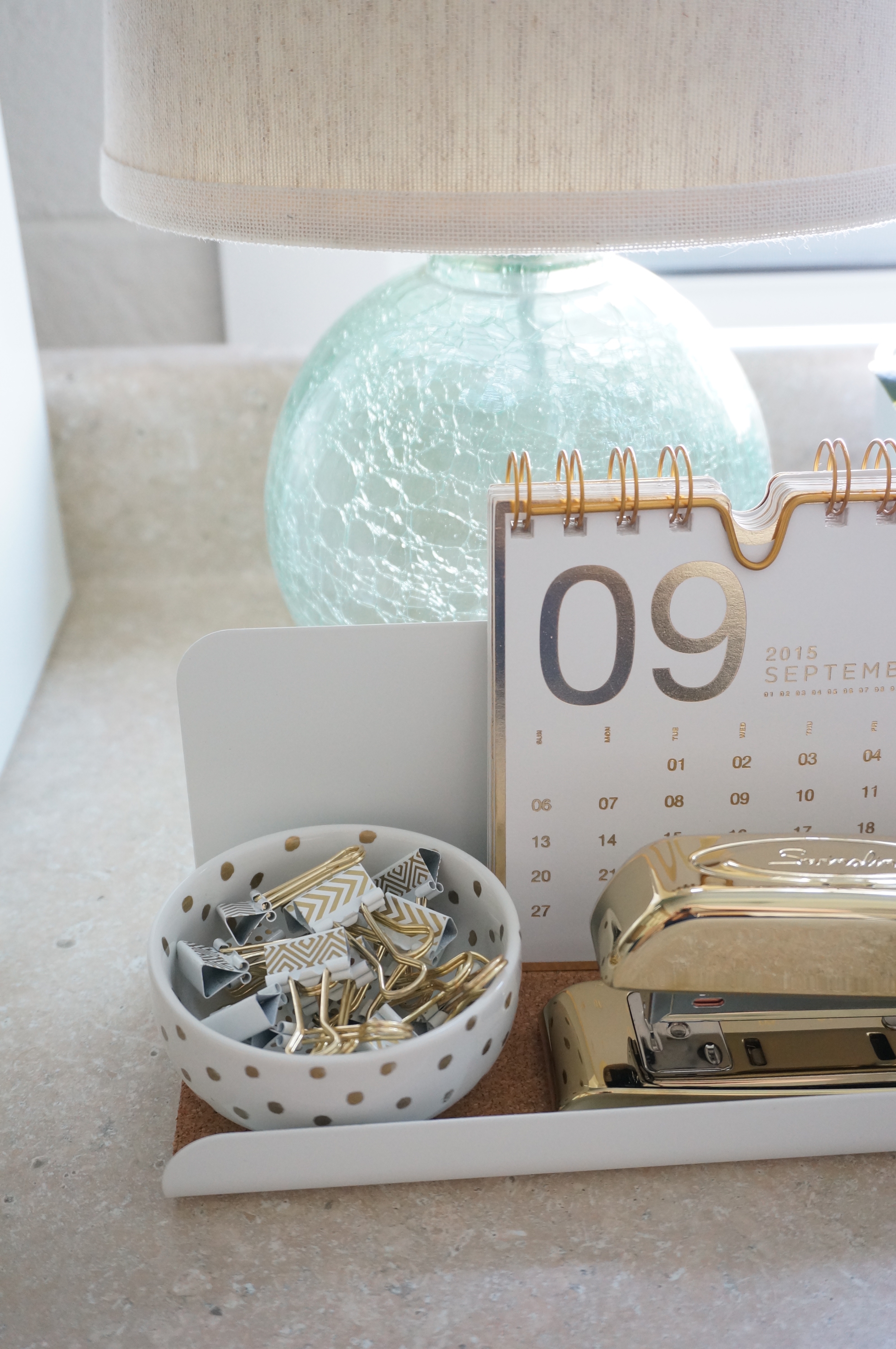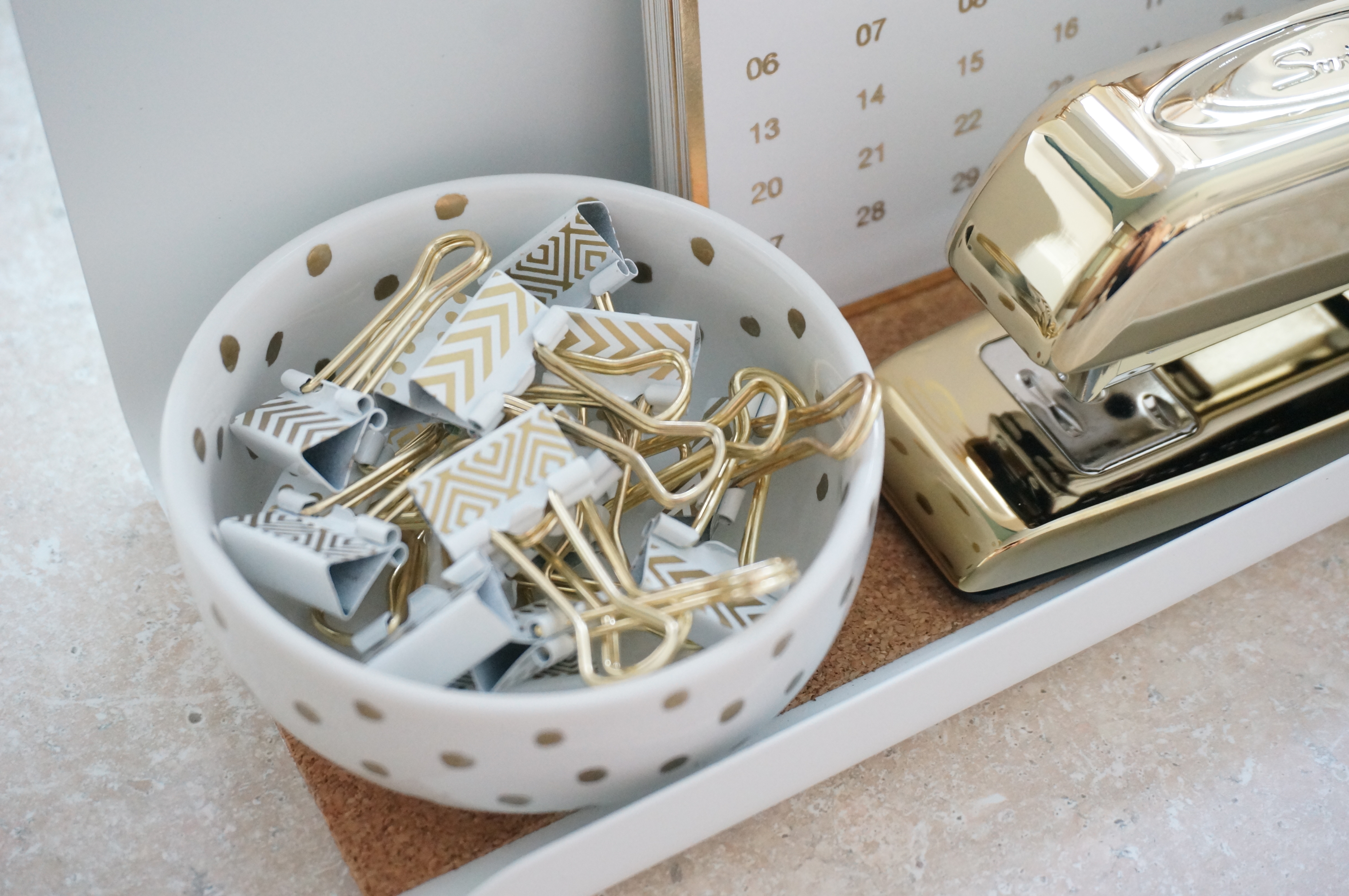 Thinking outside the box always has its rewards!