Makeup can truly change your appearance. This is not brand new information. Contouring has the ability to create illusions of sculpted cheekbones, smaller foreheads and even a slimmer nose! Today I'm going to share a few tips on how to contour your nose! 
One of the first tips everyone should know when contouring is whether you're using a cream product or powder product it needs to be cool toned and matte. A shimmery golden bronze color will only look unnatural whereas a matte cool toned product will create the most natural look. 
Let's take a look at what I'm working with…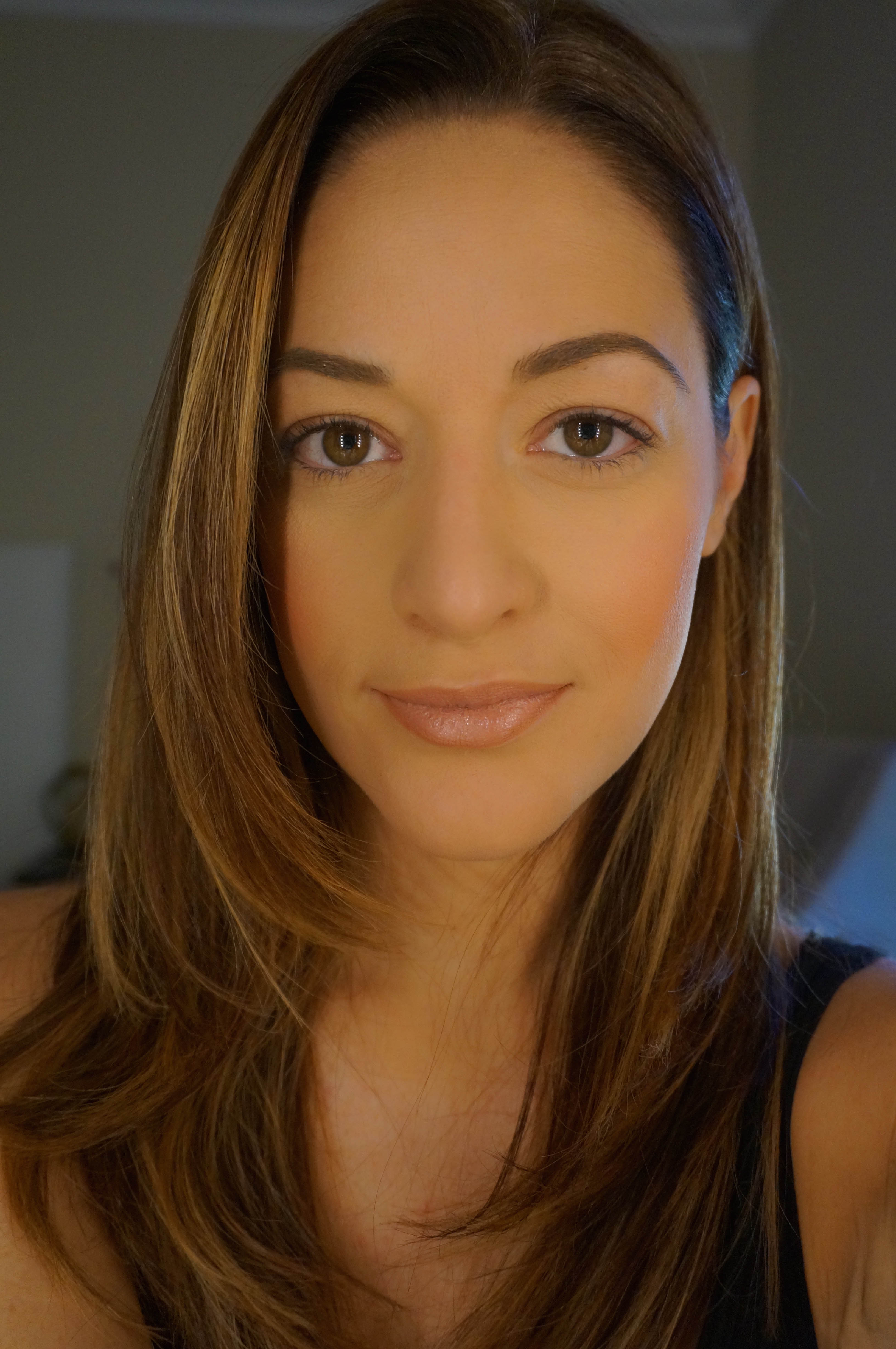 Now I've got a pretty wide bridge especially closer toward the nostrils. Creating a slimmer bridge works by simply drawing two lines down either side of your nose. The key is blending! Make sure you don't have any sharp lines! 
I am going to show you a powder way and a cream way. For the powder way I am using the Anastasia Beverly Hills Contour kit and I'm using the color Fawn. That is the one in the middle. As you can see it is much cooler than the color to the right of it.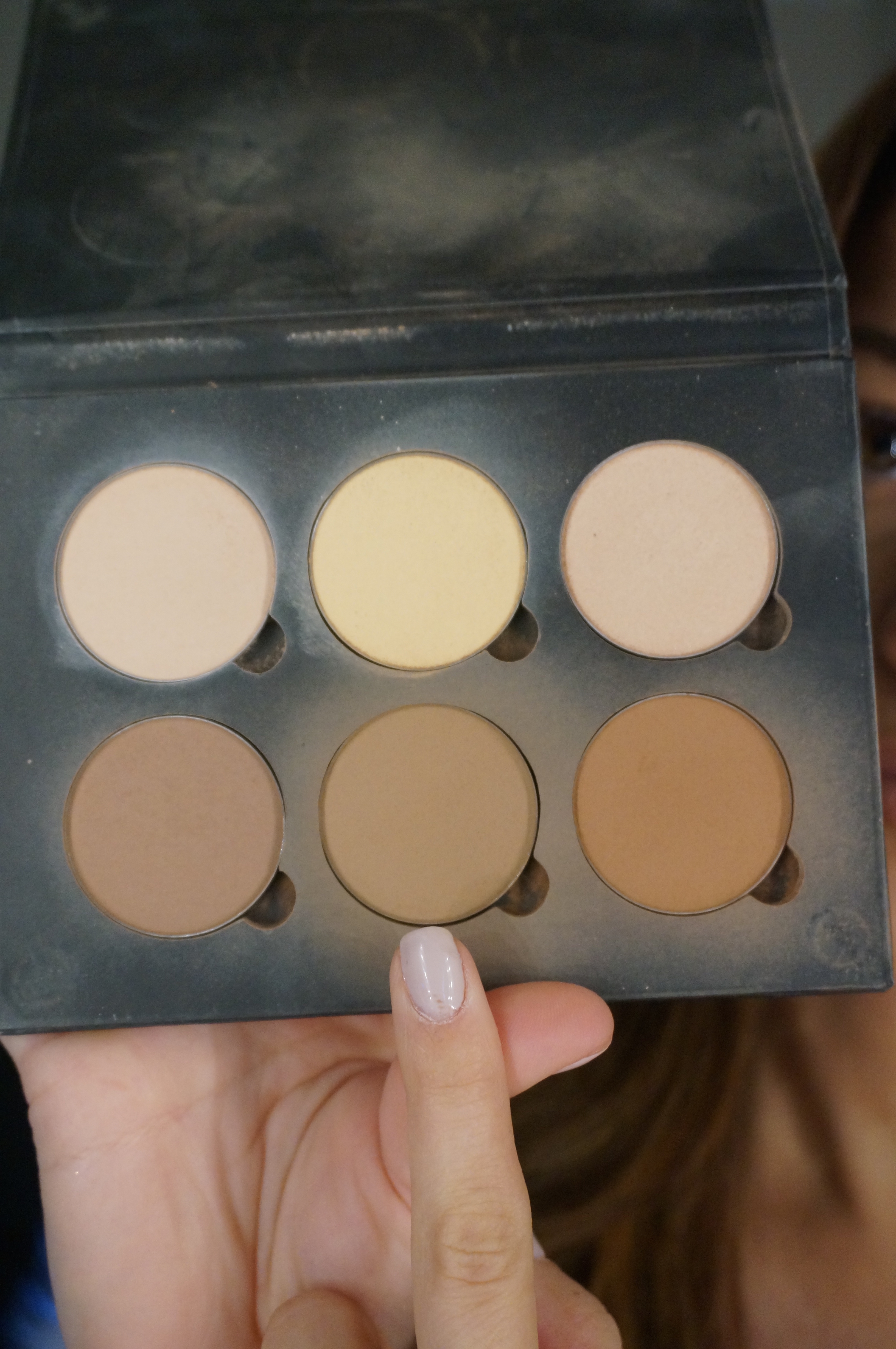 To apply and blend you can either use a pencil brush or your own finger. I prefer a pencil brush when using powder and my finger when using cream.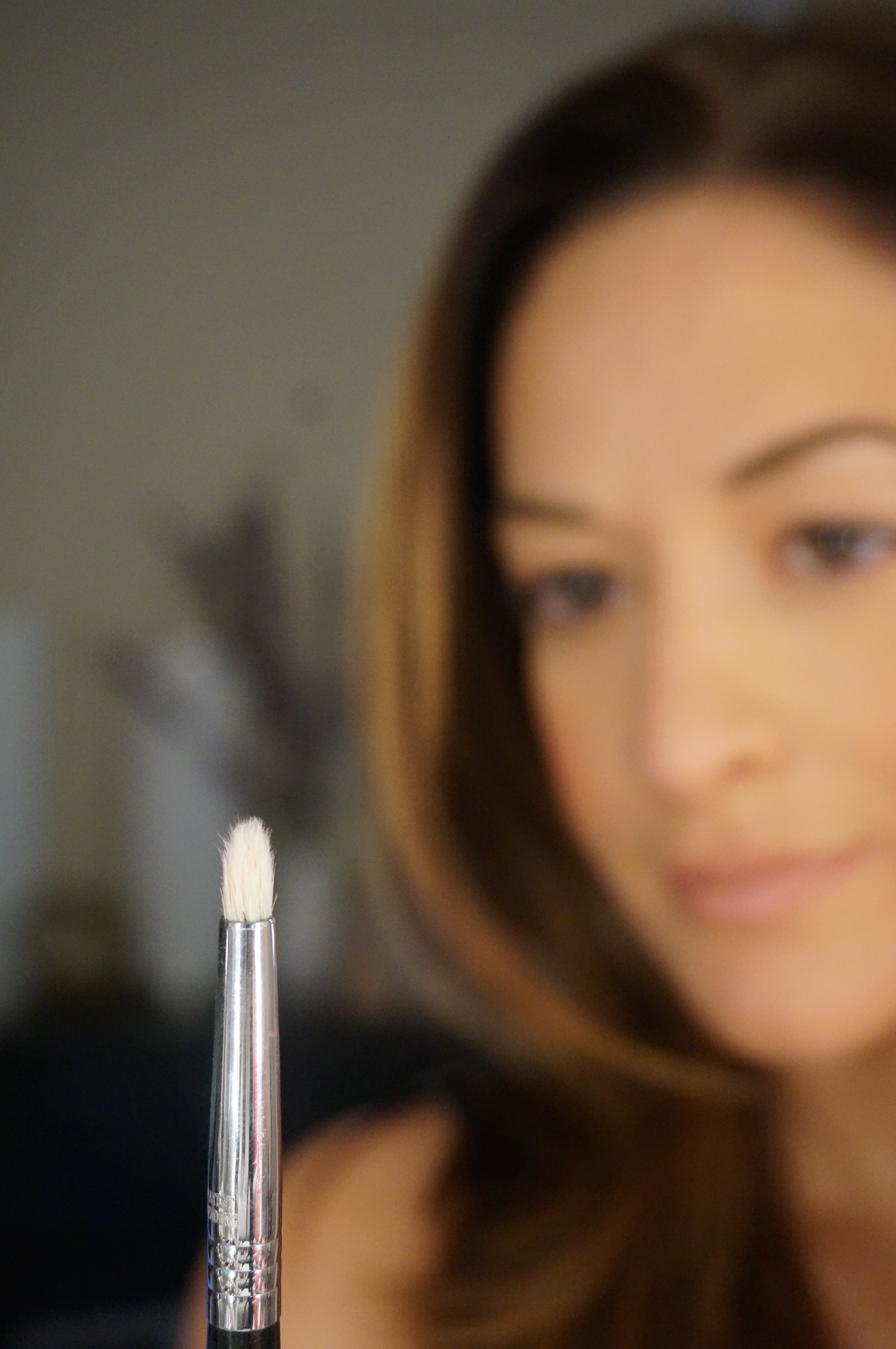 Starting right under your brow draw your line down on either side and then go up and down and blend. blend, blend.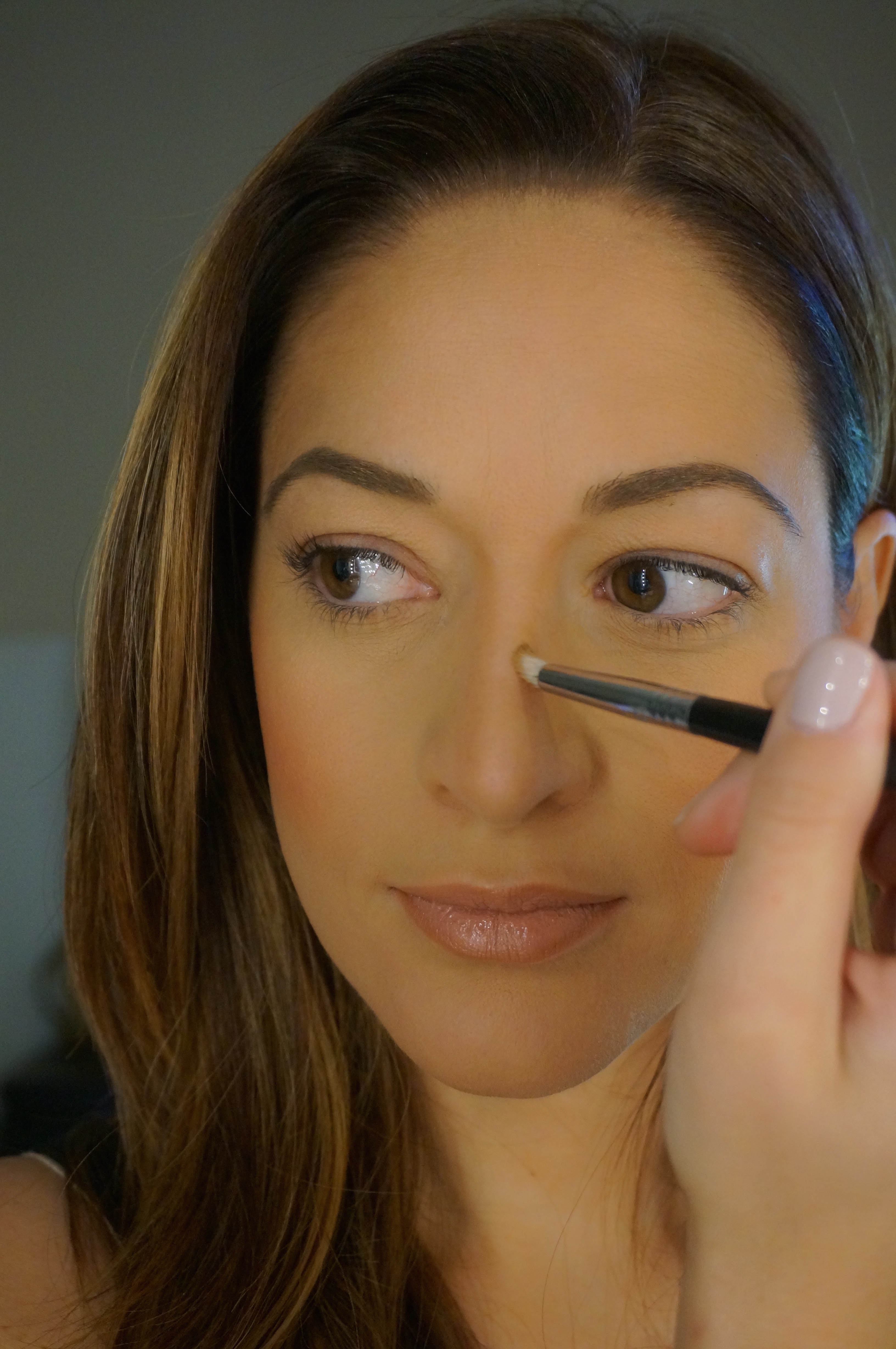 Make sure that you don't make your lines too close together and have a non existing bridge! 

Another product you can use is cream. I find cream lasts longer and can blend beautifully! For cream you can use a dark concealer stick or a cream based contour. If I'm using a cream product I like the use an angled brush to draw my lines. I feel it helps them go on evenly and not too thick!

Remember to choose a cool color to blend! Here's what a warm toned color would look like…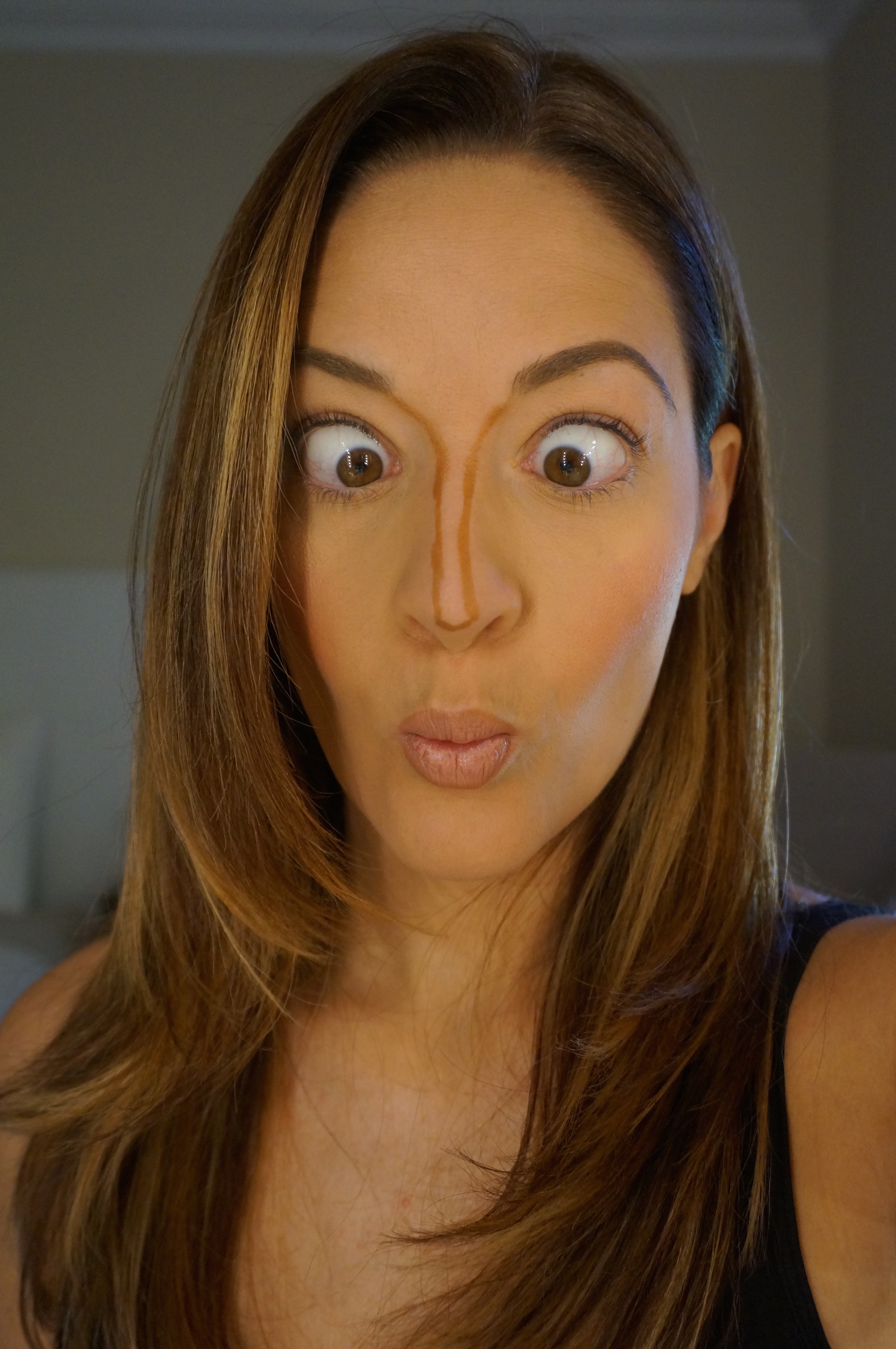 Exactly! That would not blend naturally! Look at how orange that already looks, imagine once I blend it!
So back to my original color. I like to use my fingers which will create heat and allow the color to really look seamless as I blend it out. I also use my ring finger since I don't want to apply too much pressure and end up wiping it all off.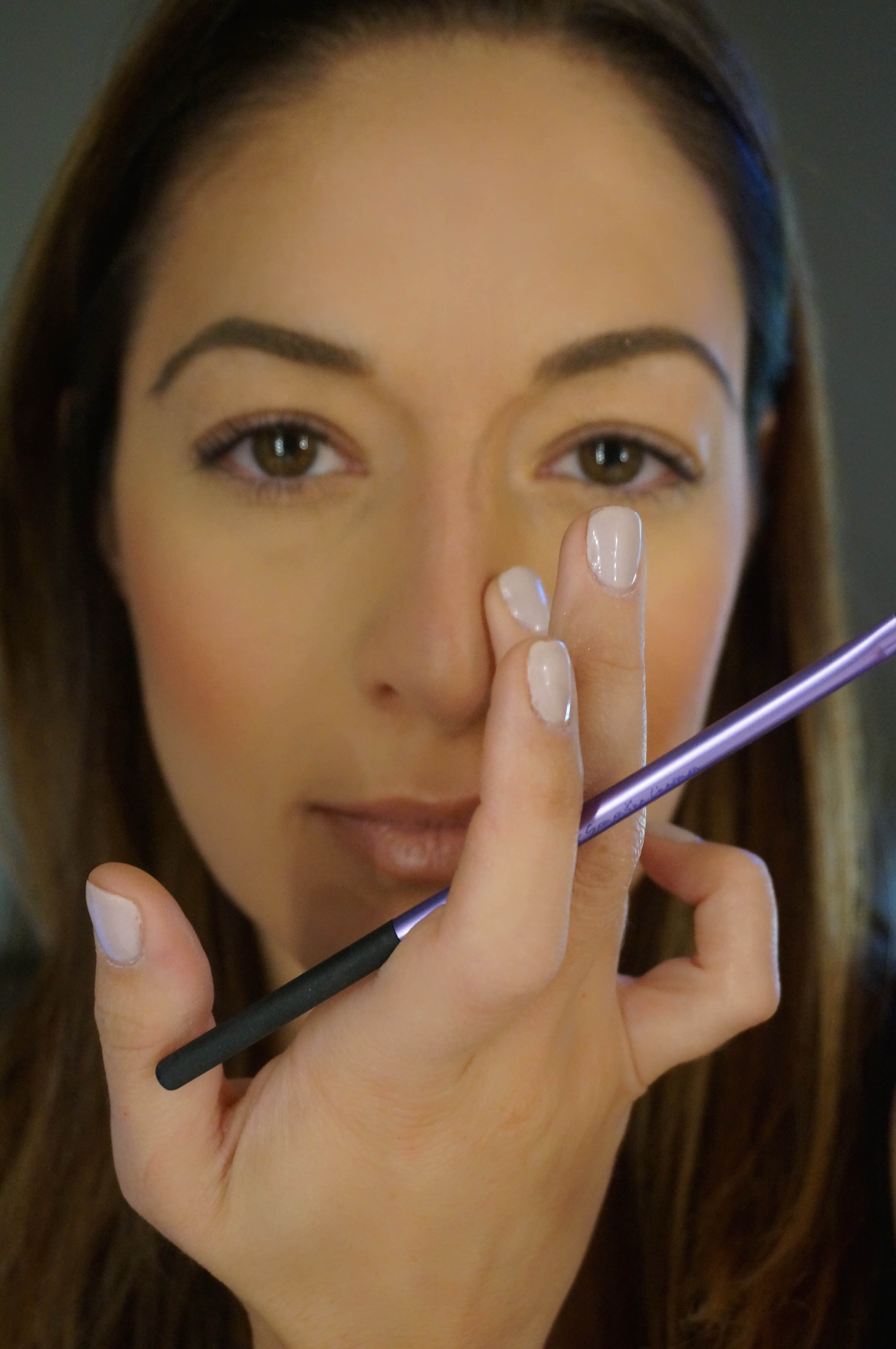 After I blend the contour out (are you sick of me saying the word blend yet?) the next step is highlighting the center. This goes for whether you used powder or cream.
Once again I use my finger to lightly apply my highlight down the center of my nose and make sure to get a nice glow right on the tip!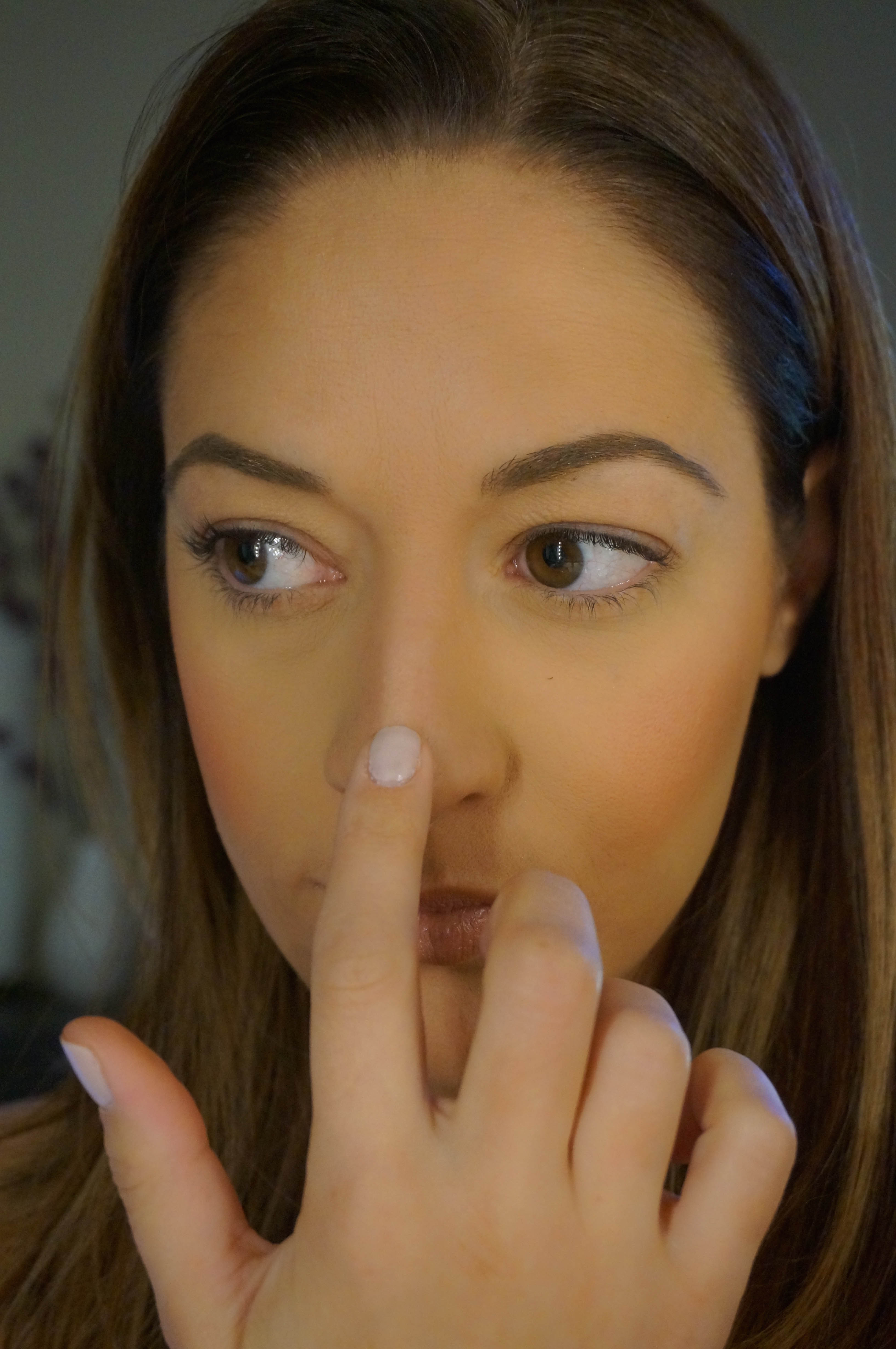 I'm not going to sit here and say it's super easy to do this but practice makes perfect! The more you try it the better you'll get at it. If you've never done it before don't expect to master it your first time. Just remember to blend it out well enough so that you don't have harsh lines. Another piece of advice would be to take a before picture. You may not think you've made a difference but if you can compare it to what it looked like without the contour you'll see the illusion you've created!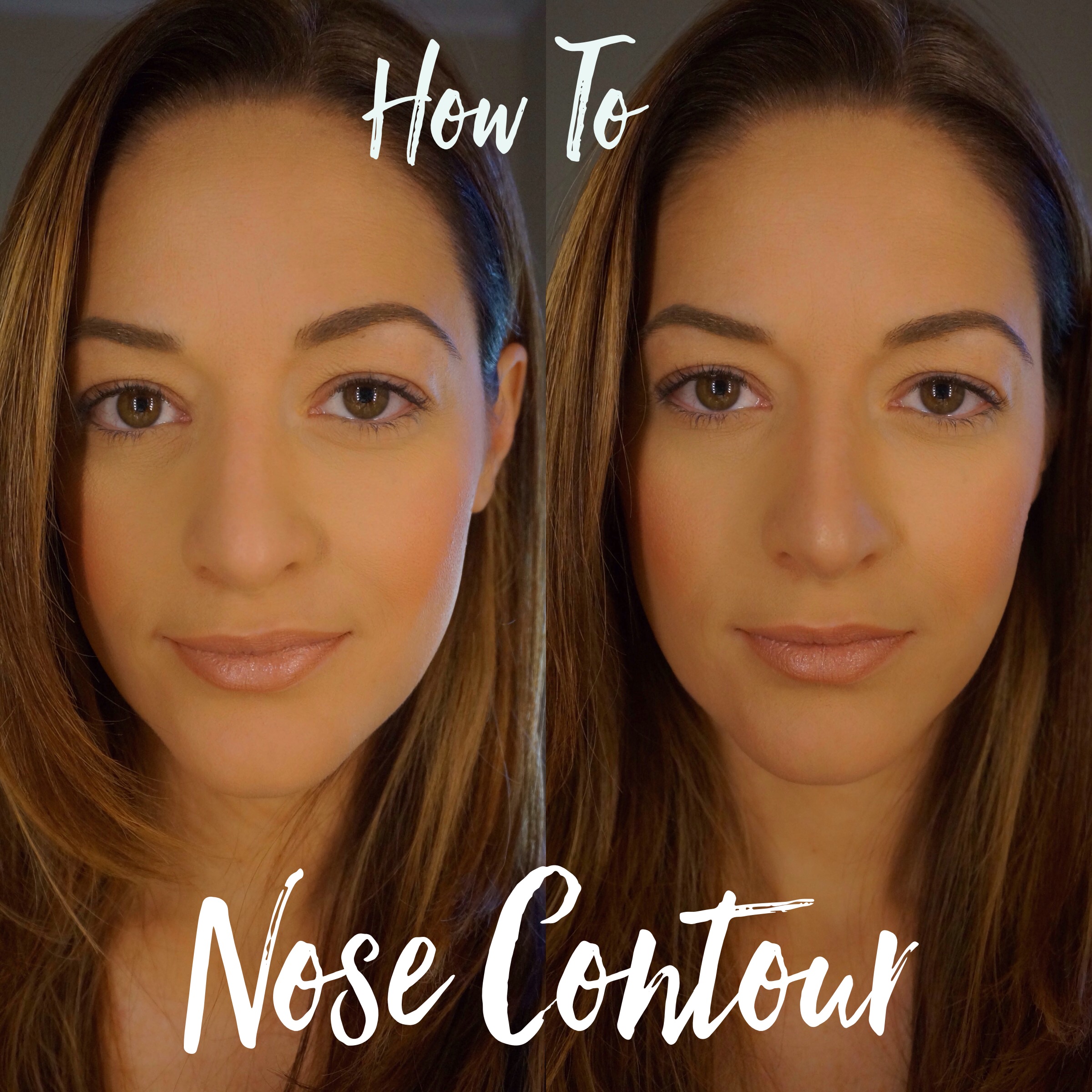 I hope this was helpful to anyone who has been wanting to give it try.  I've linked some contour and highlighting products down below that you can try! 
Contour Powder:
Anastasia  Contour
Kat Von D
NYX Contour Palette
Contour Cream:
Graftobian Cream Palette
L.A. Girl Pro Conceal
Smashbox Contour Sticks (Love These!)
Maybelline Fit Me Stick
Highlight:
Benefit Watt's Up
Becca Cosmetics Champagne Pop (Obsessed!)
Hourglass Ambient Lighting