I've always loved decorating for Fall! Once the cool air hits it's all pumpkins and acorns and cider galore! This year I decided to mix in some Halloween decor and I'm so happy I did! I am seriously obsessed! What took me so long?? I have always decorated my classroom for Halloween and maybe I have convinced myself you only decorate if you have kids but not anymore! Here are some fun shots starting with the outside! Don't mind the gagillion leaves everywhere. I was too lazy to remove them for the photos. #lazybloggerfail!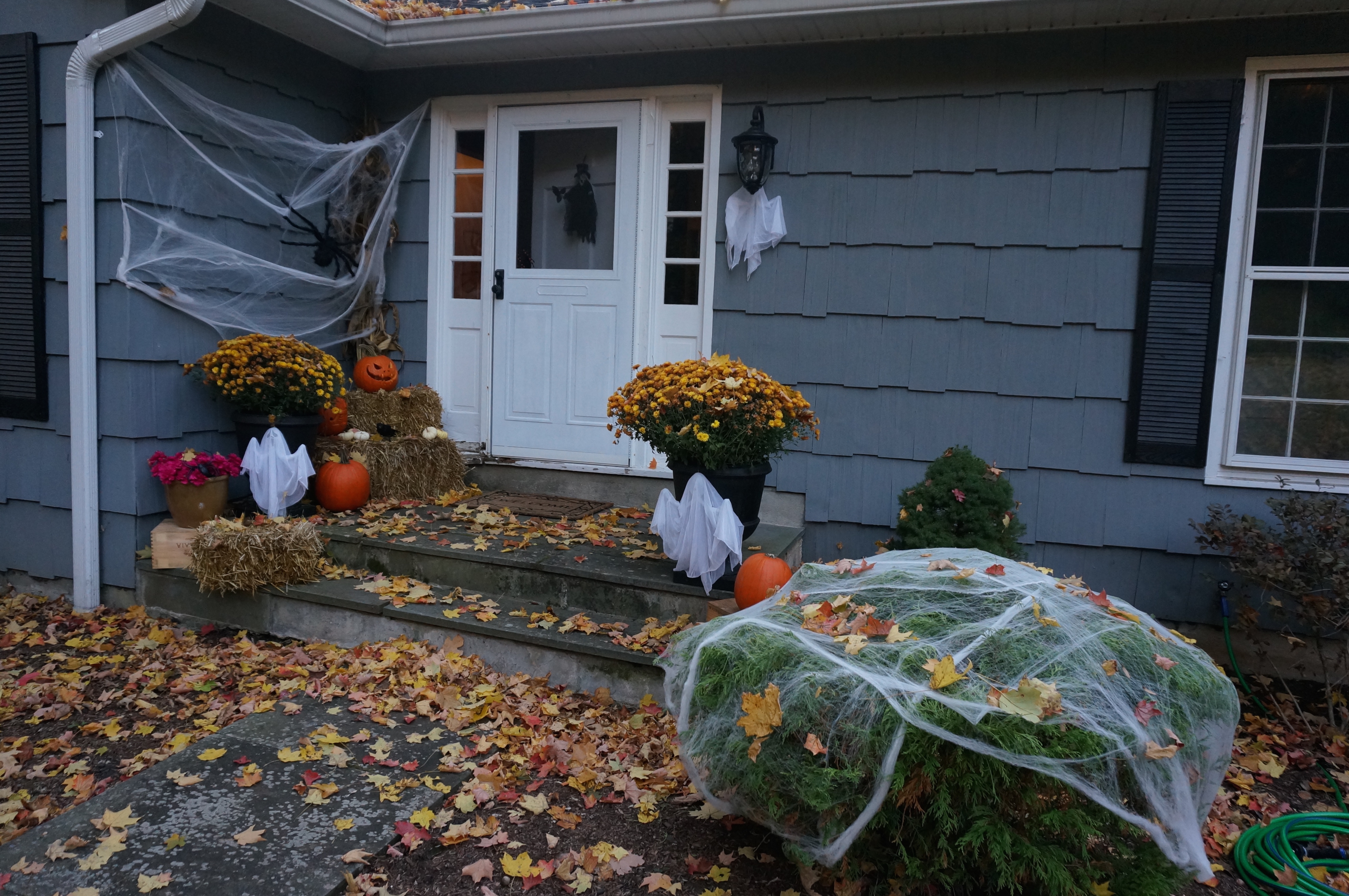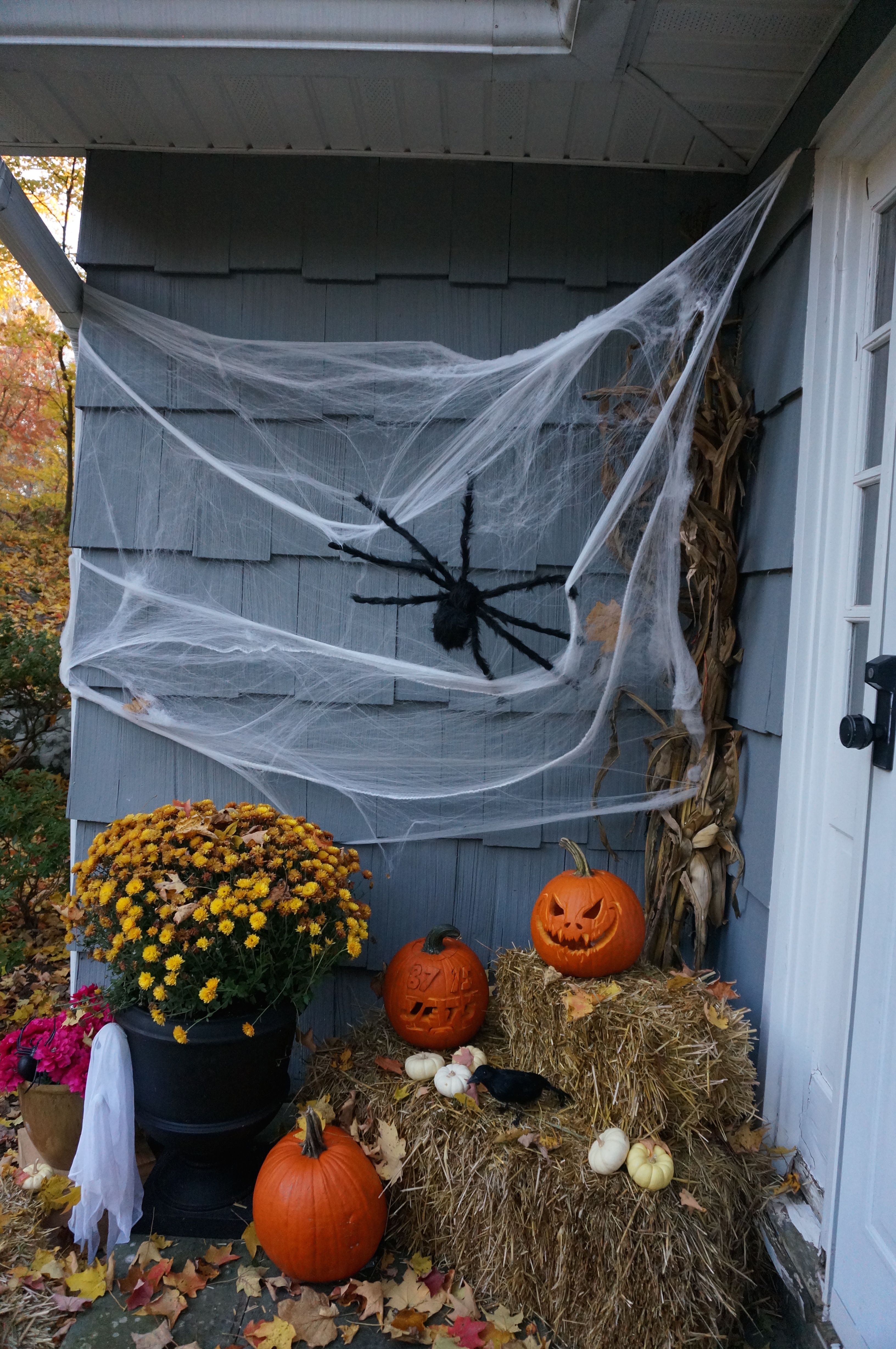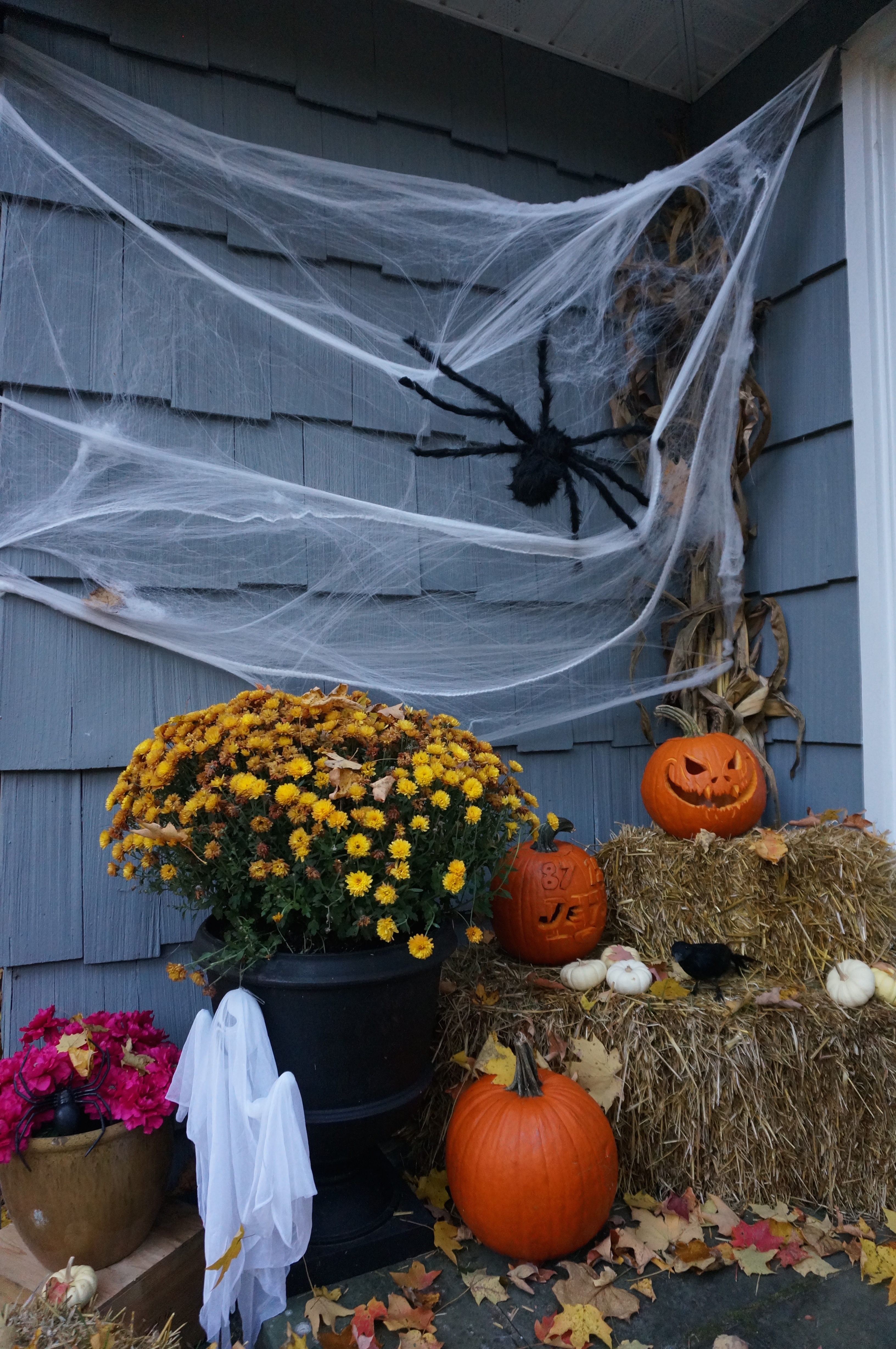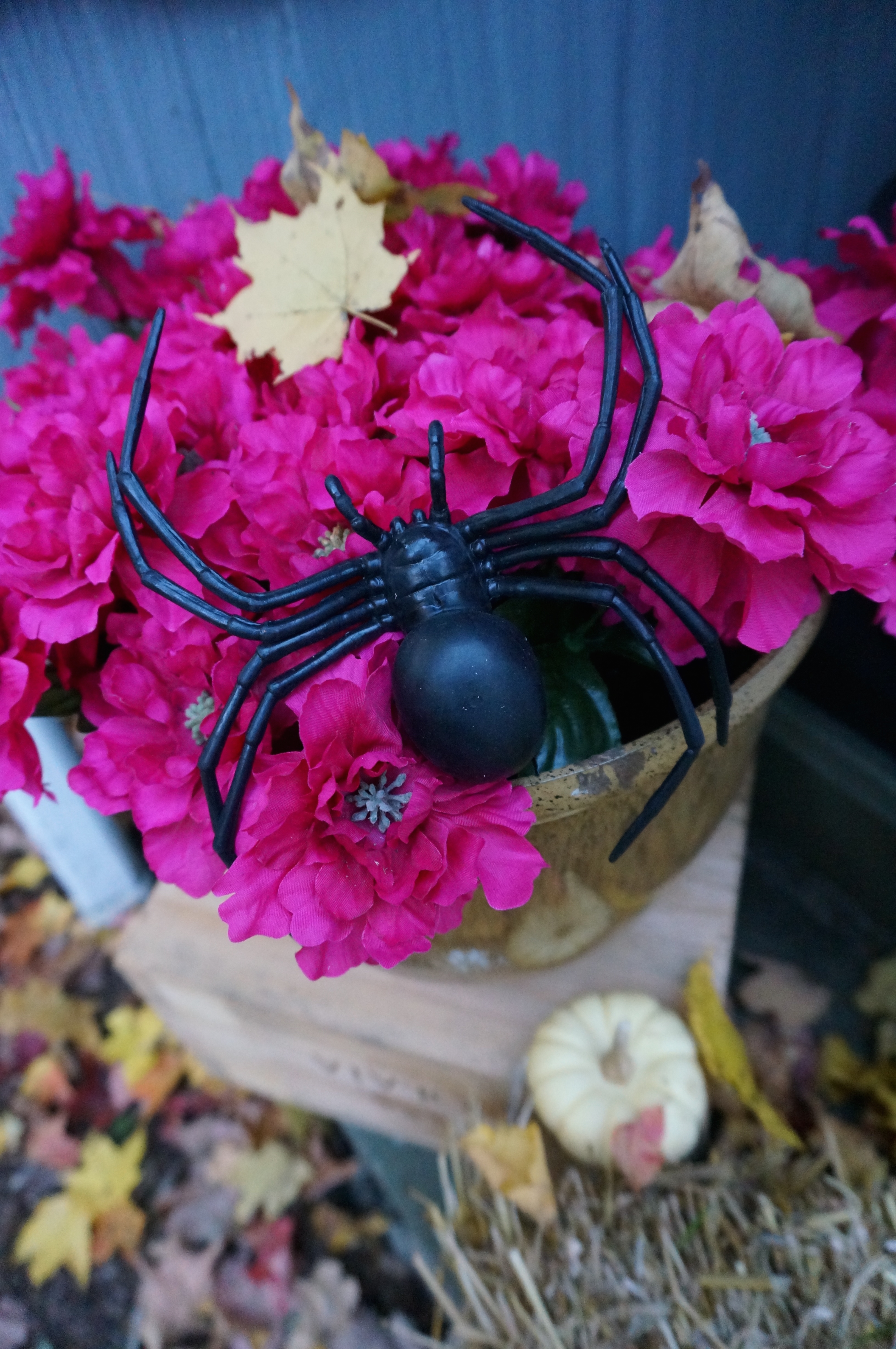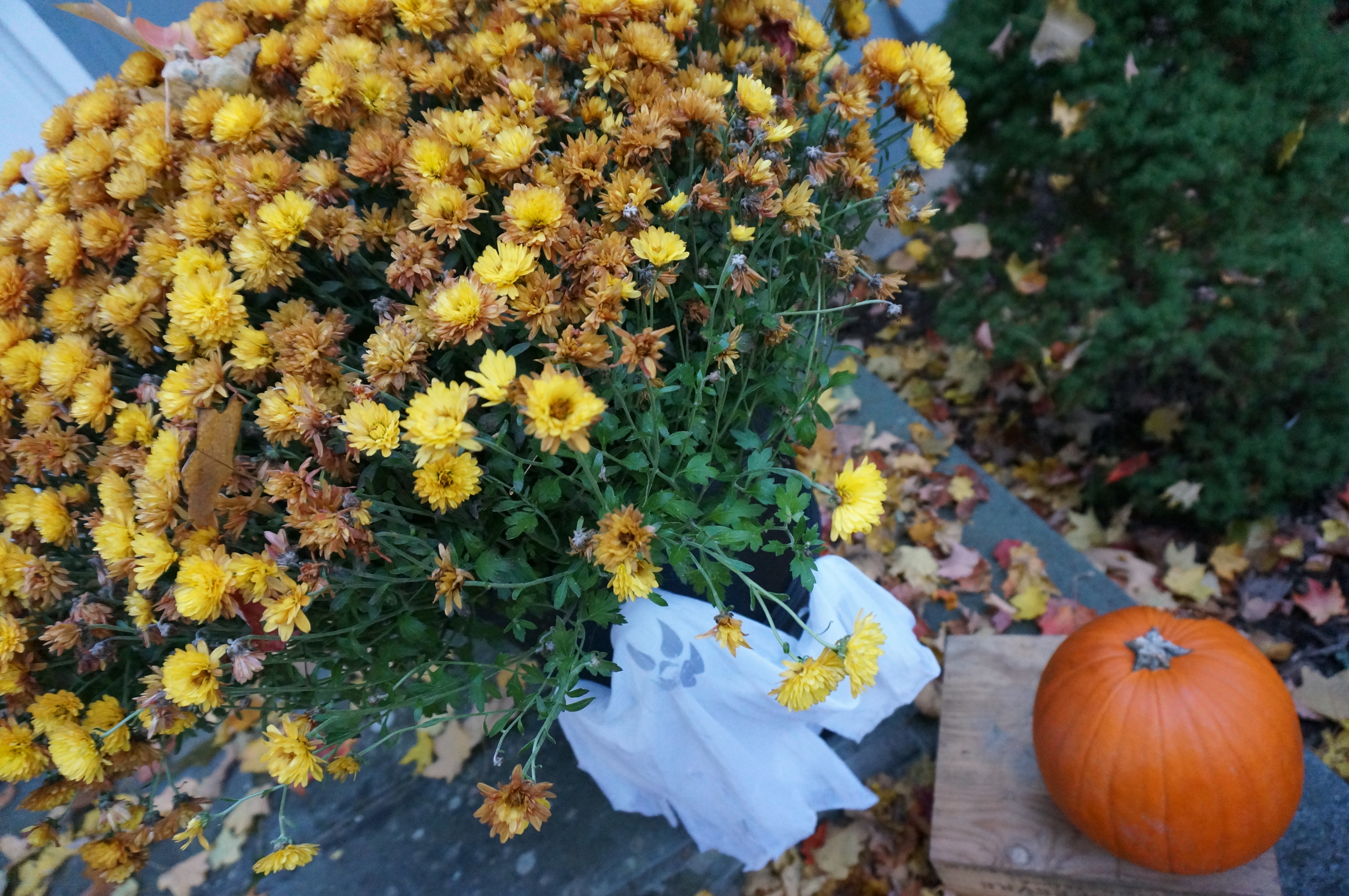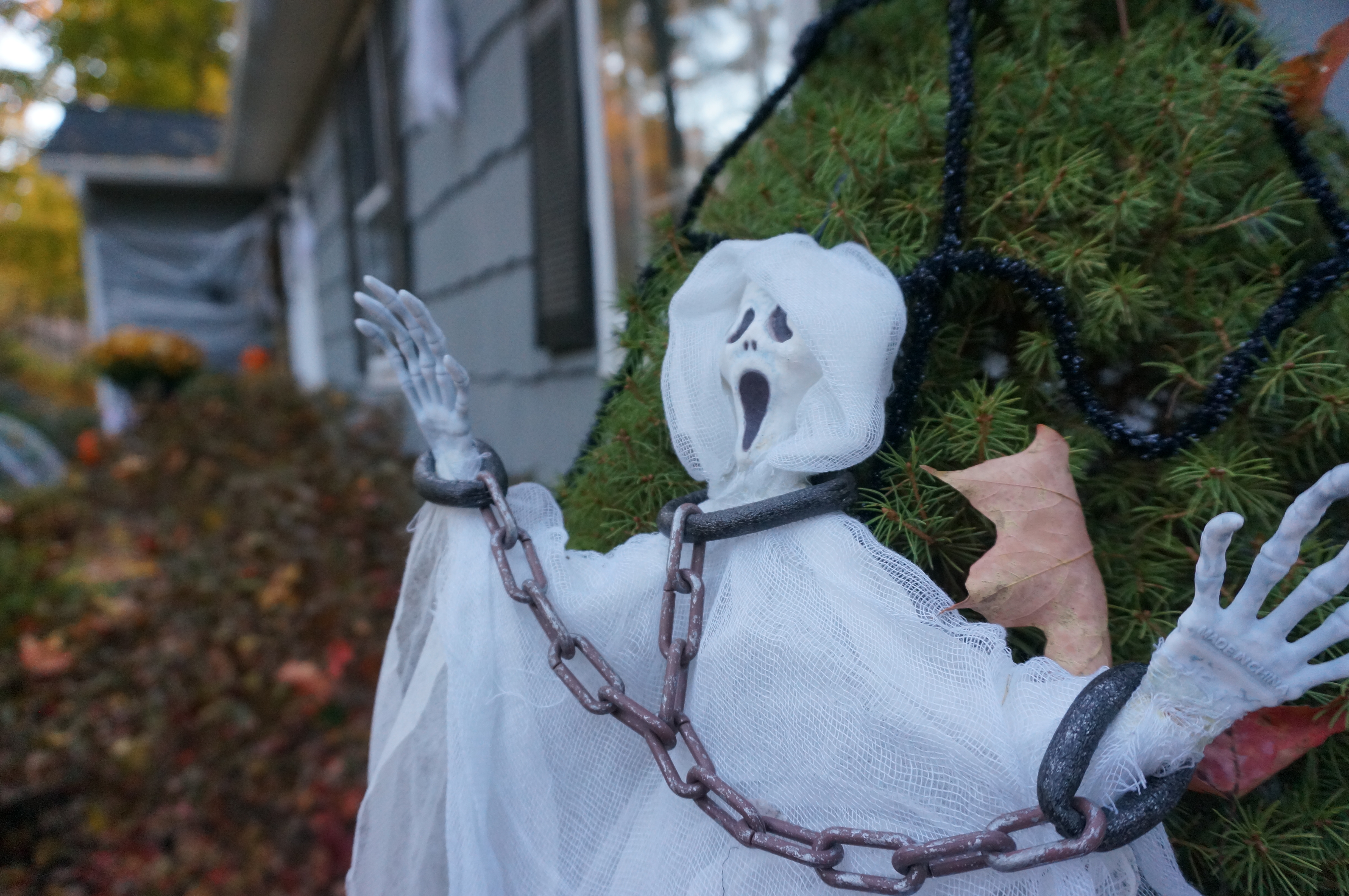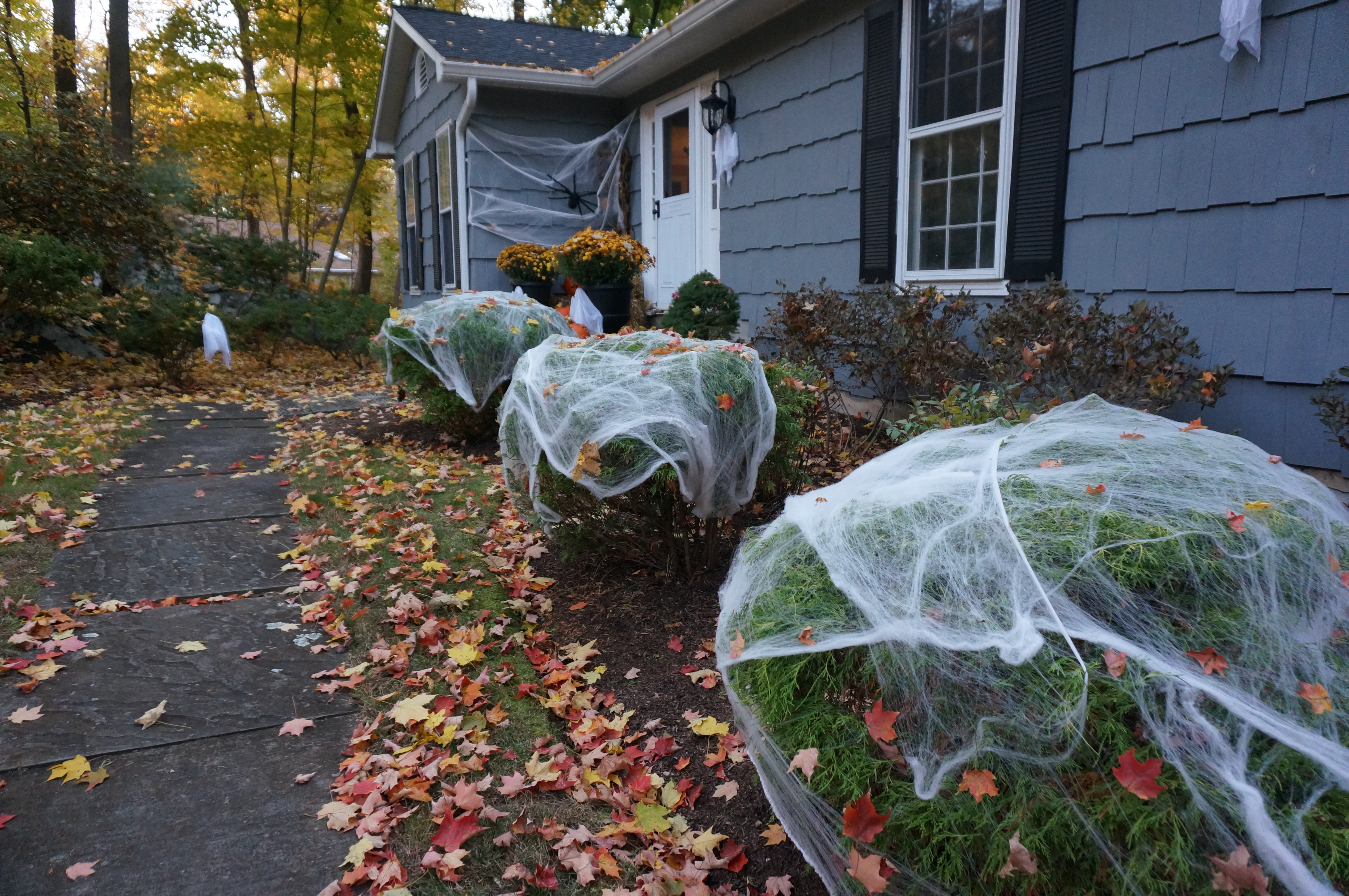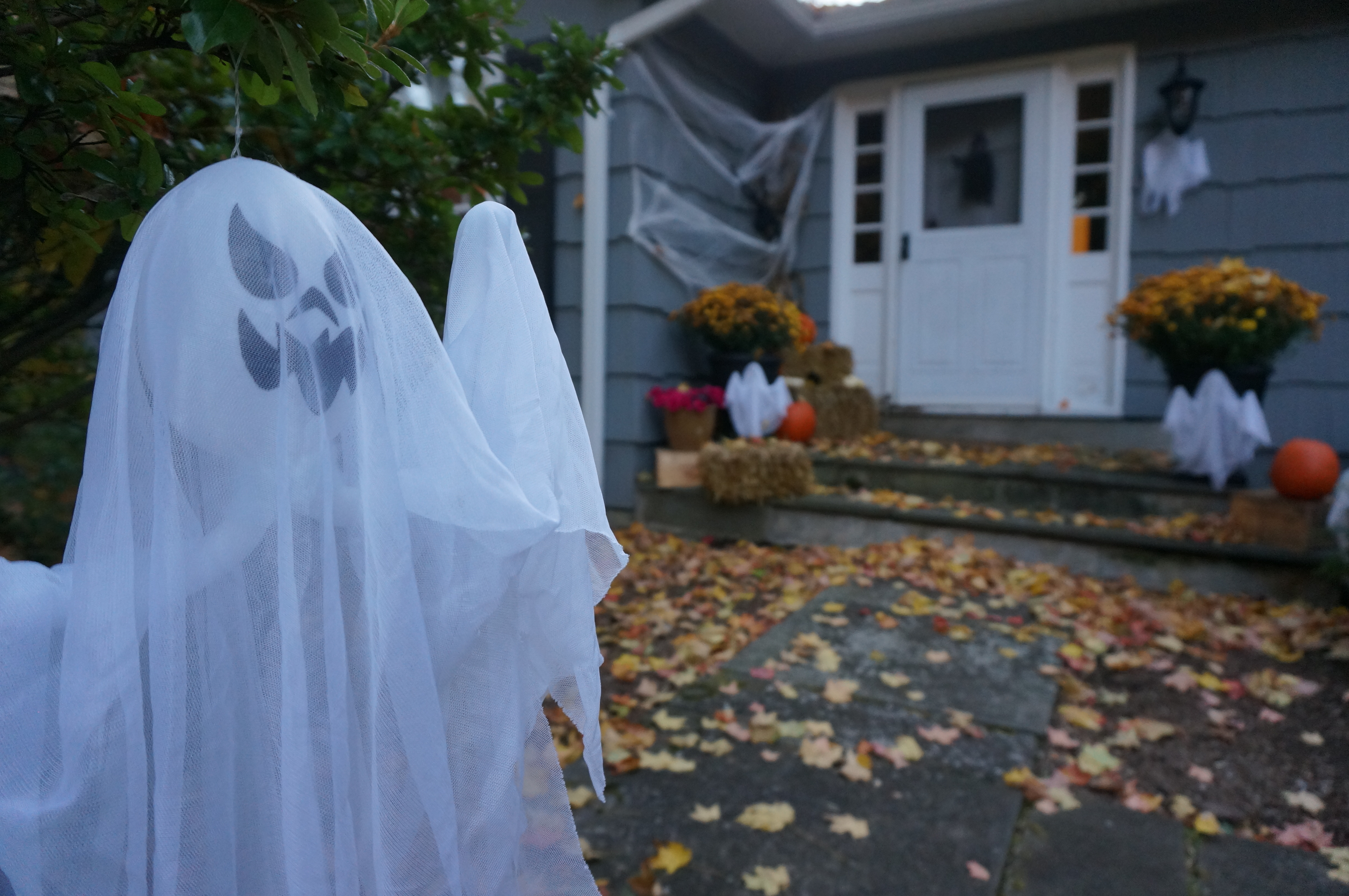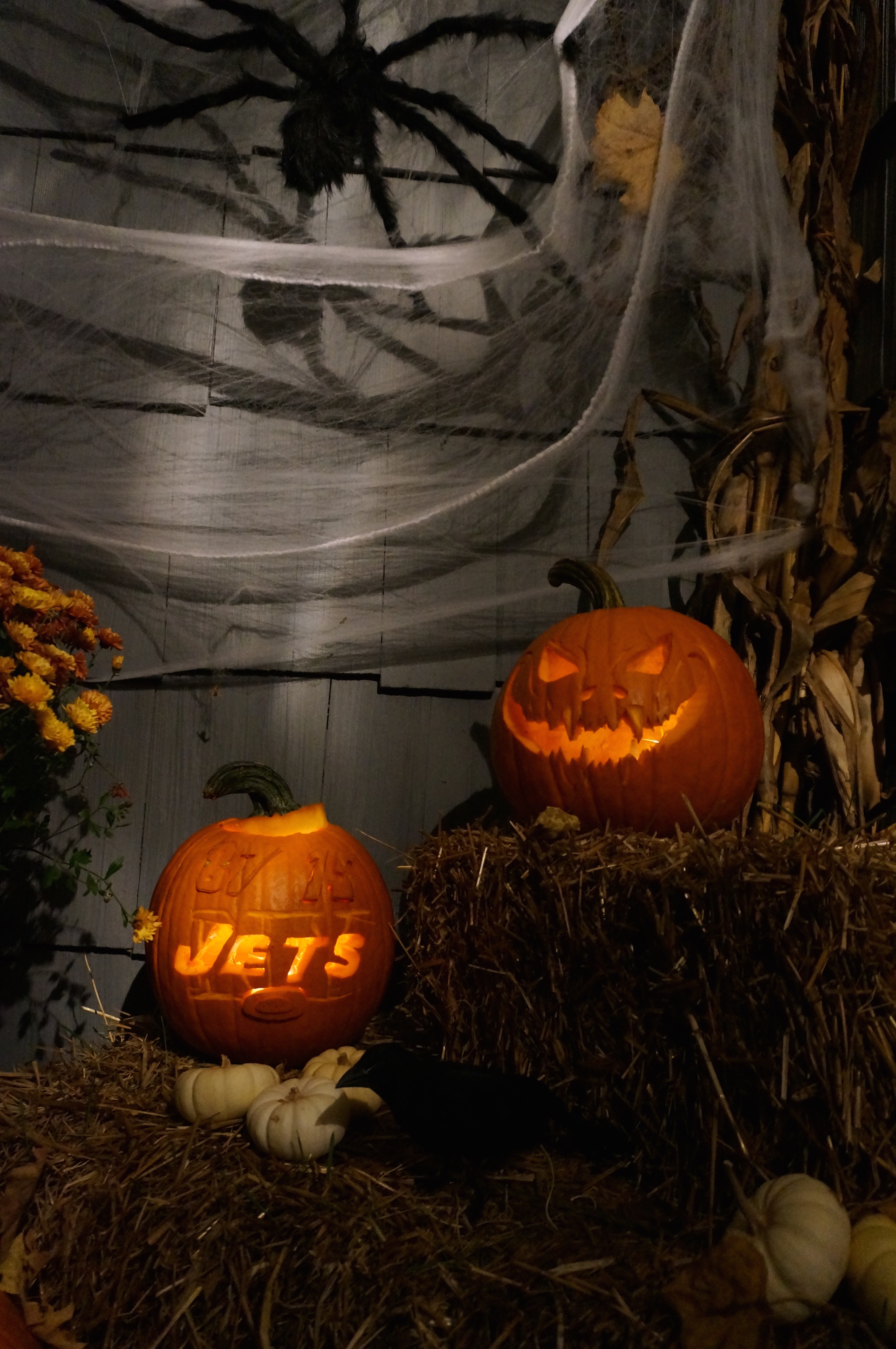 Let's take a step inside!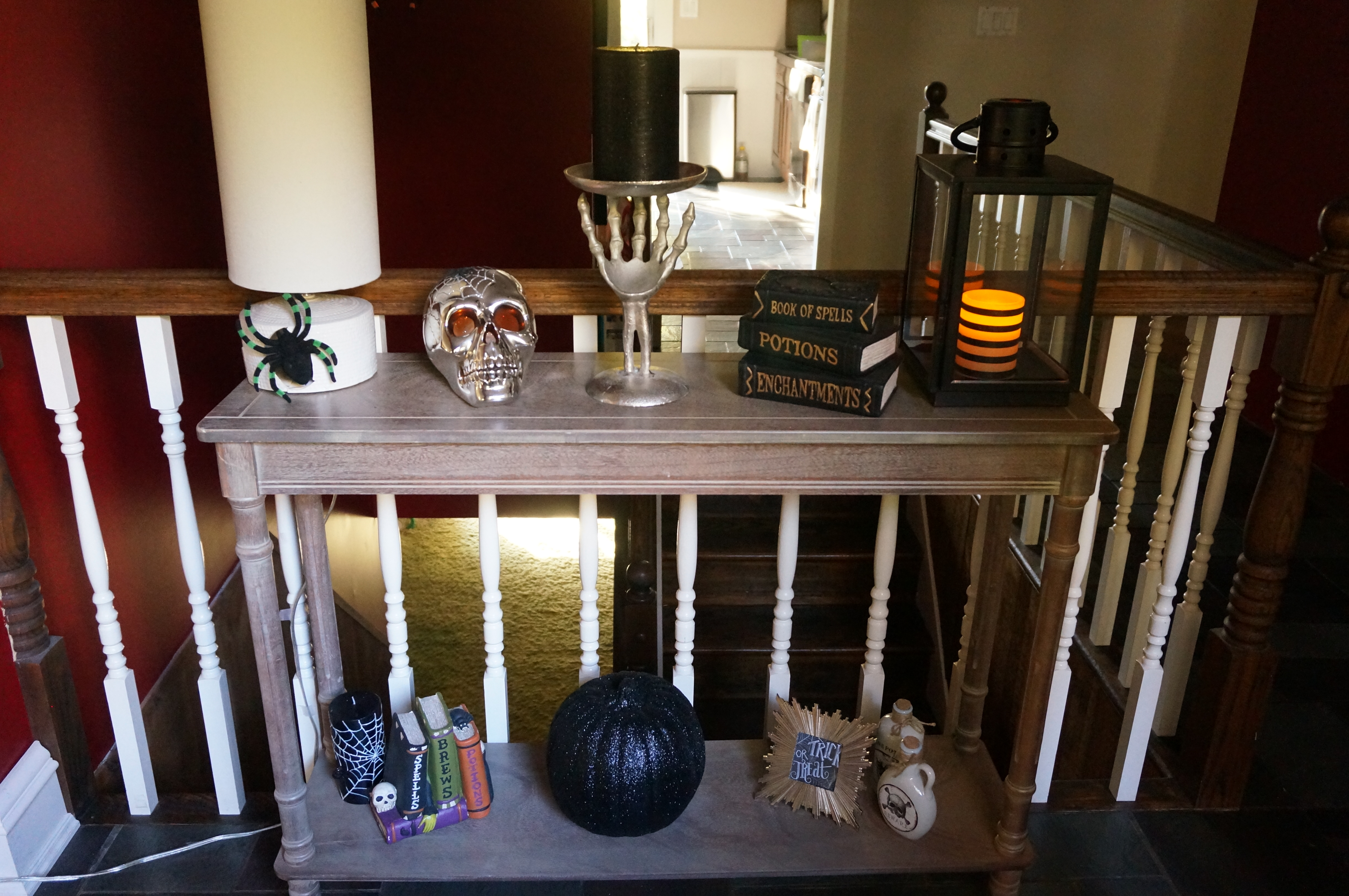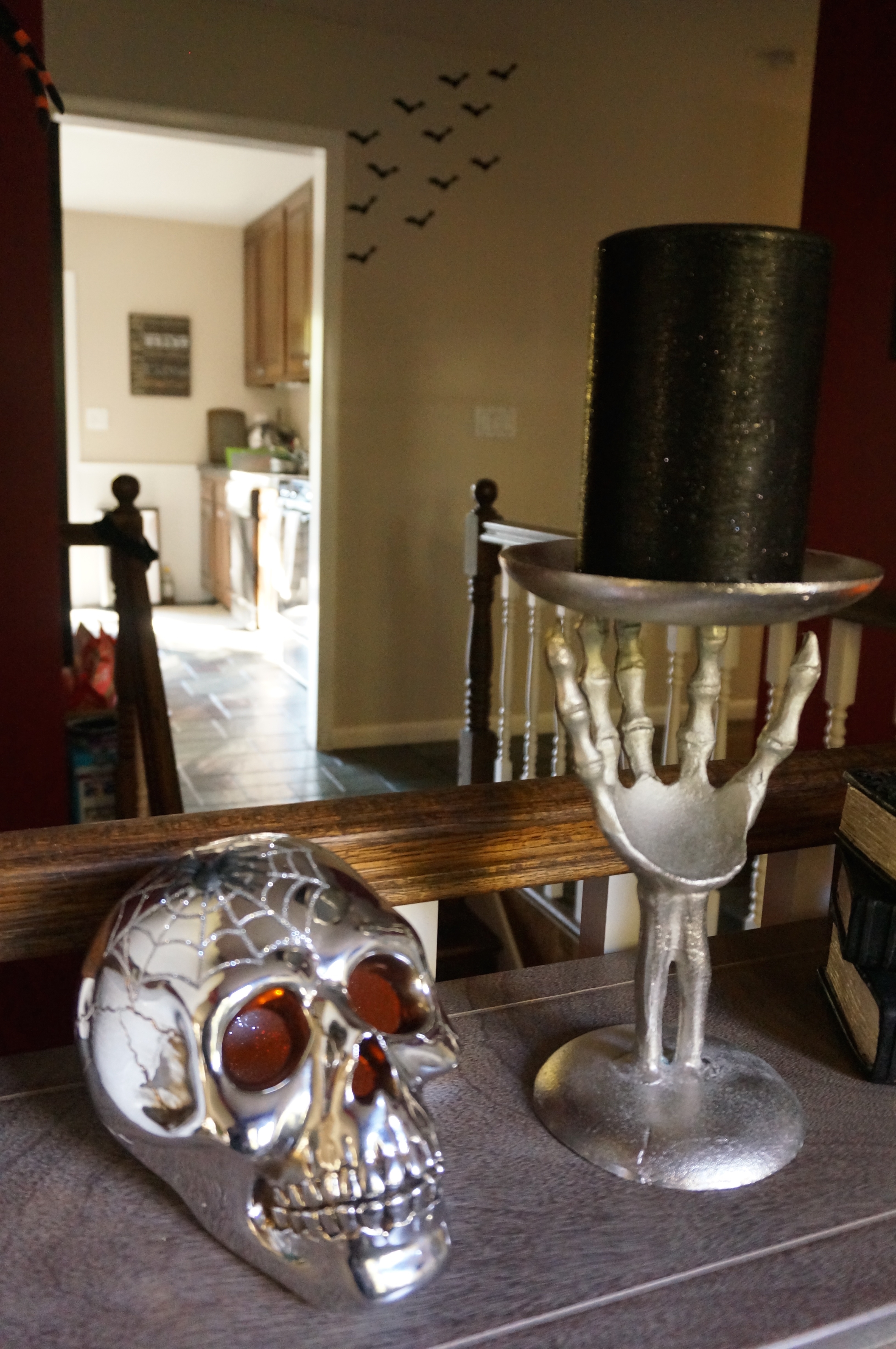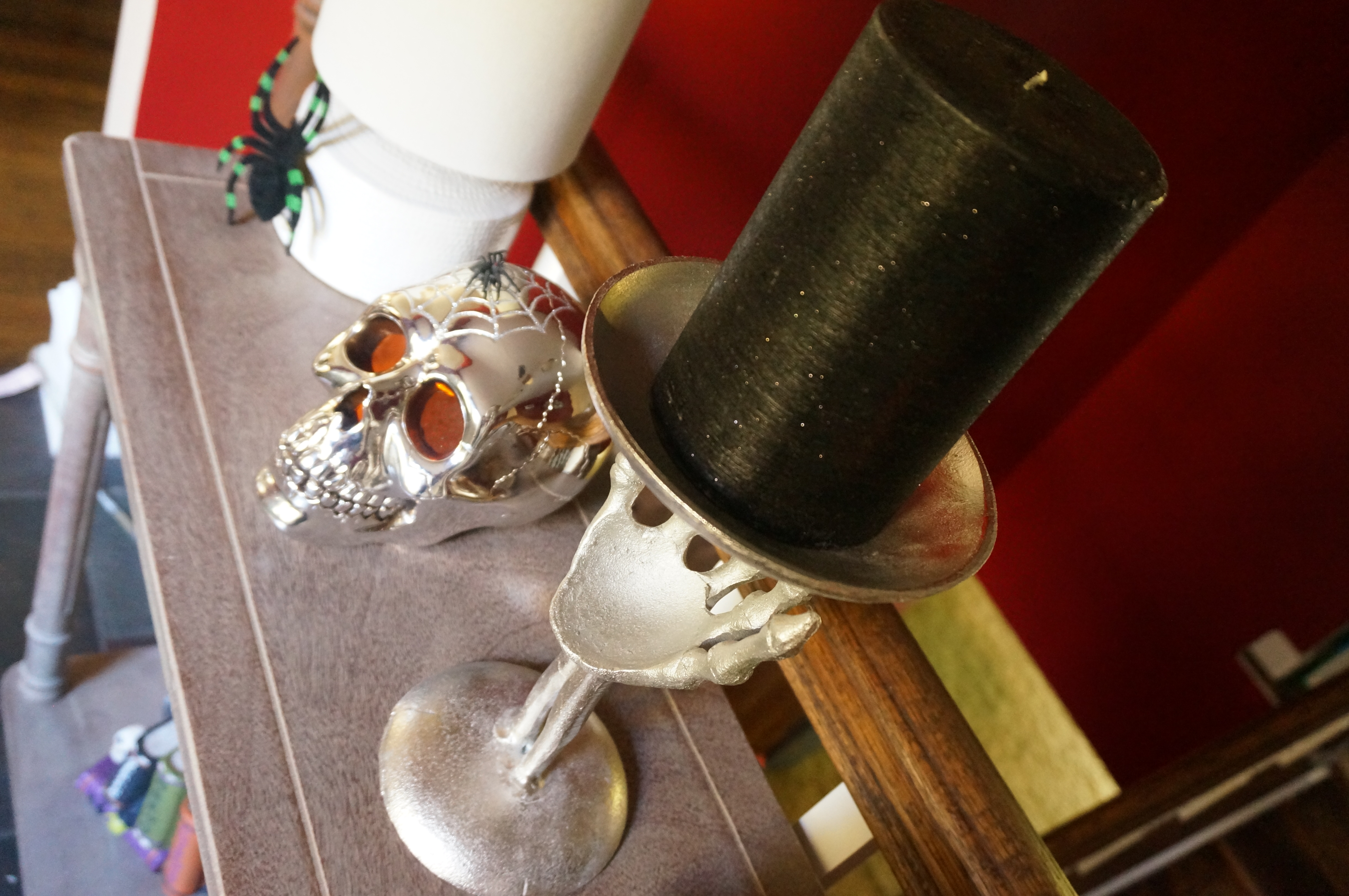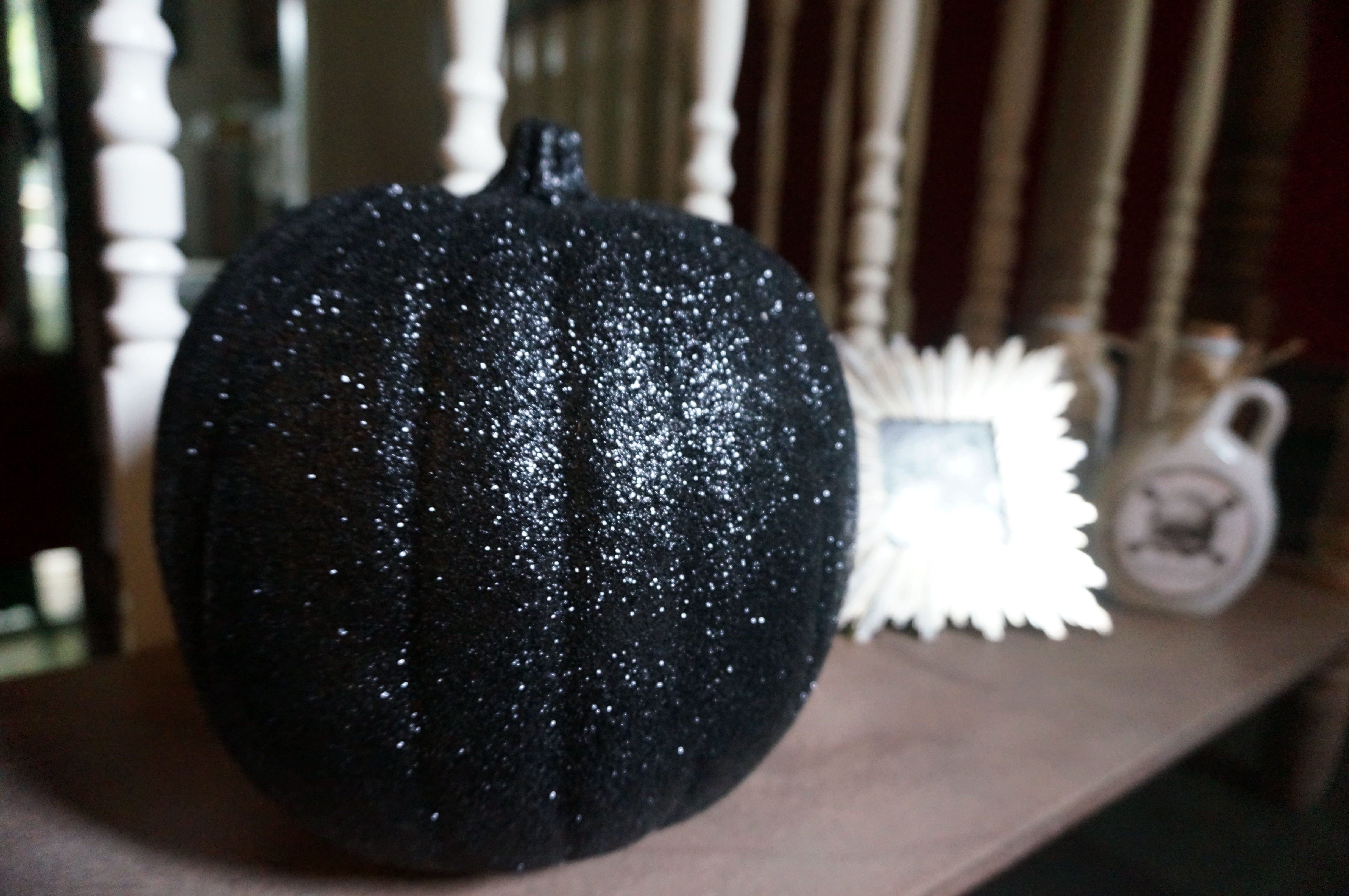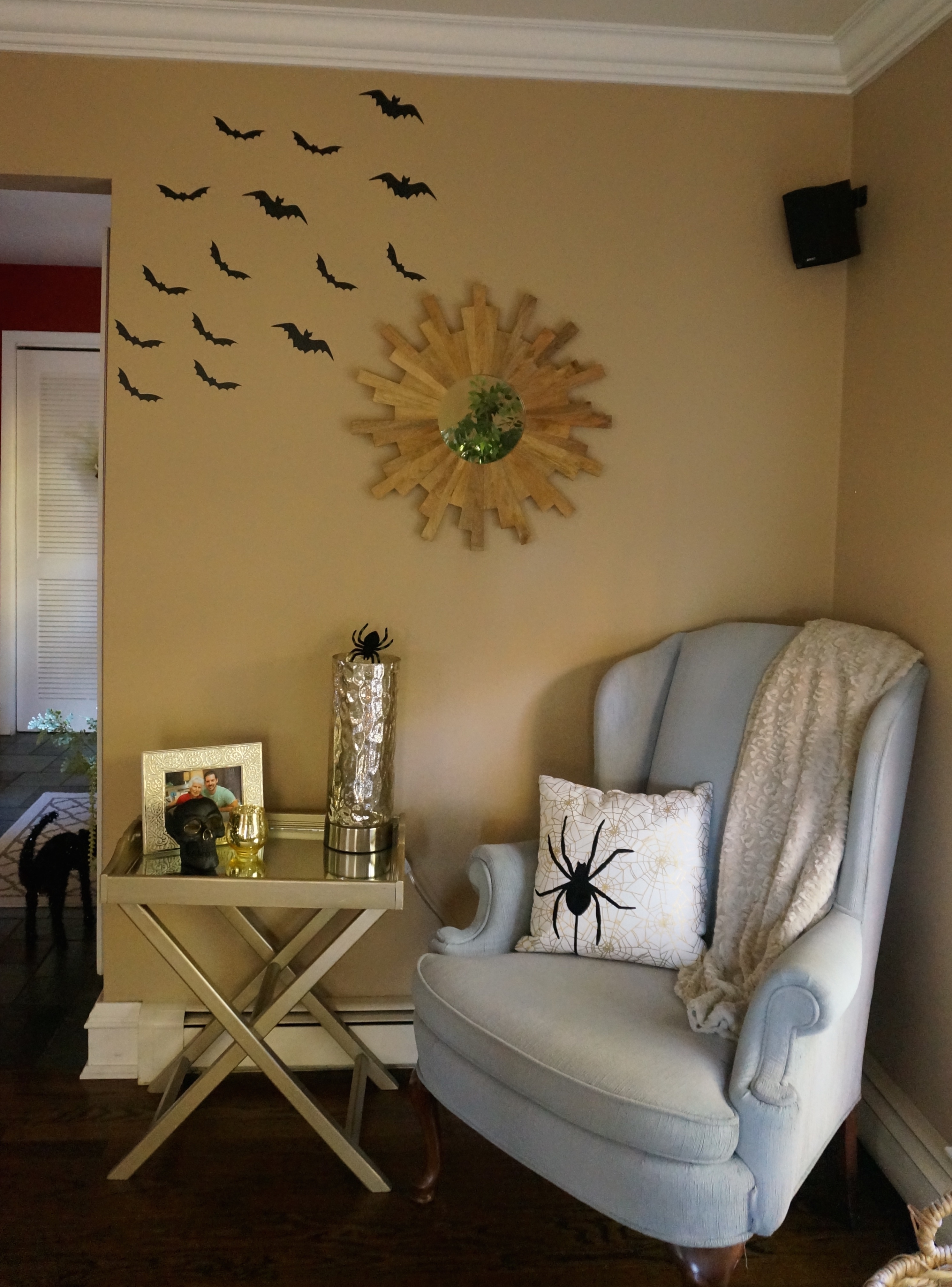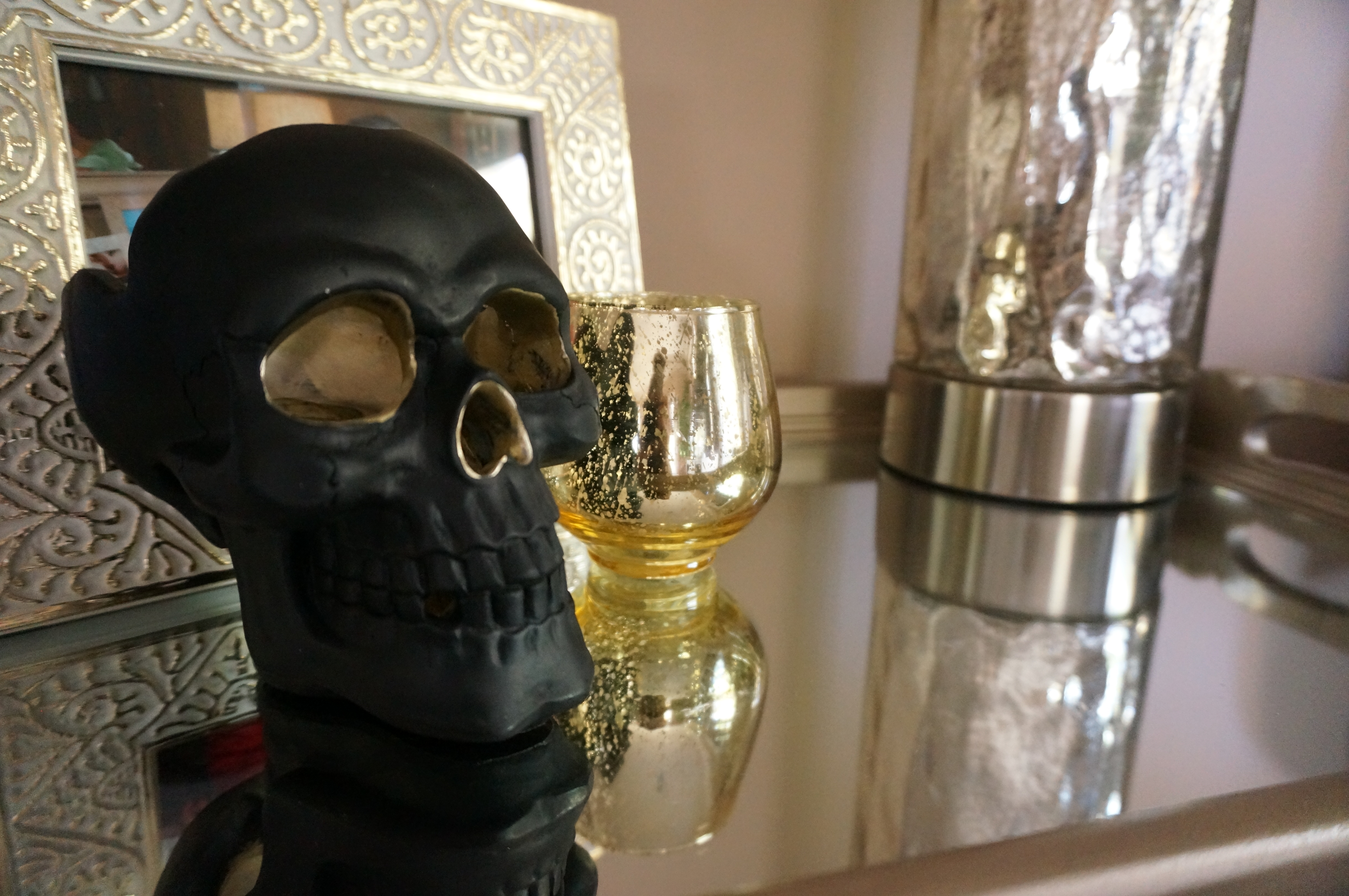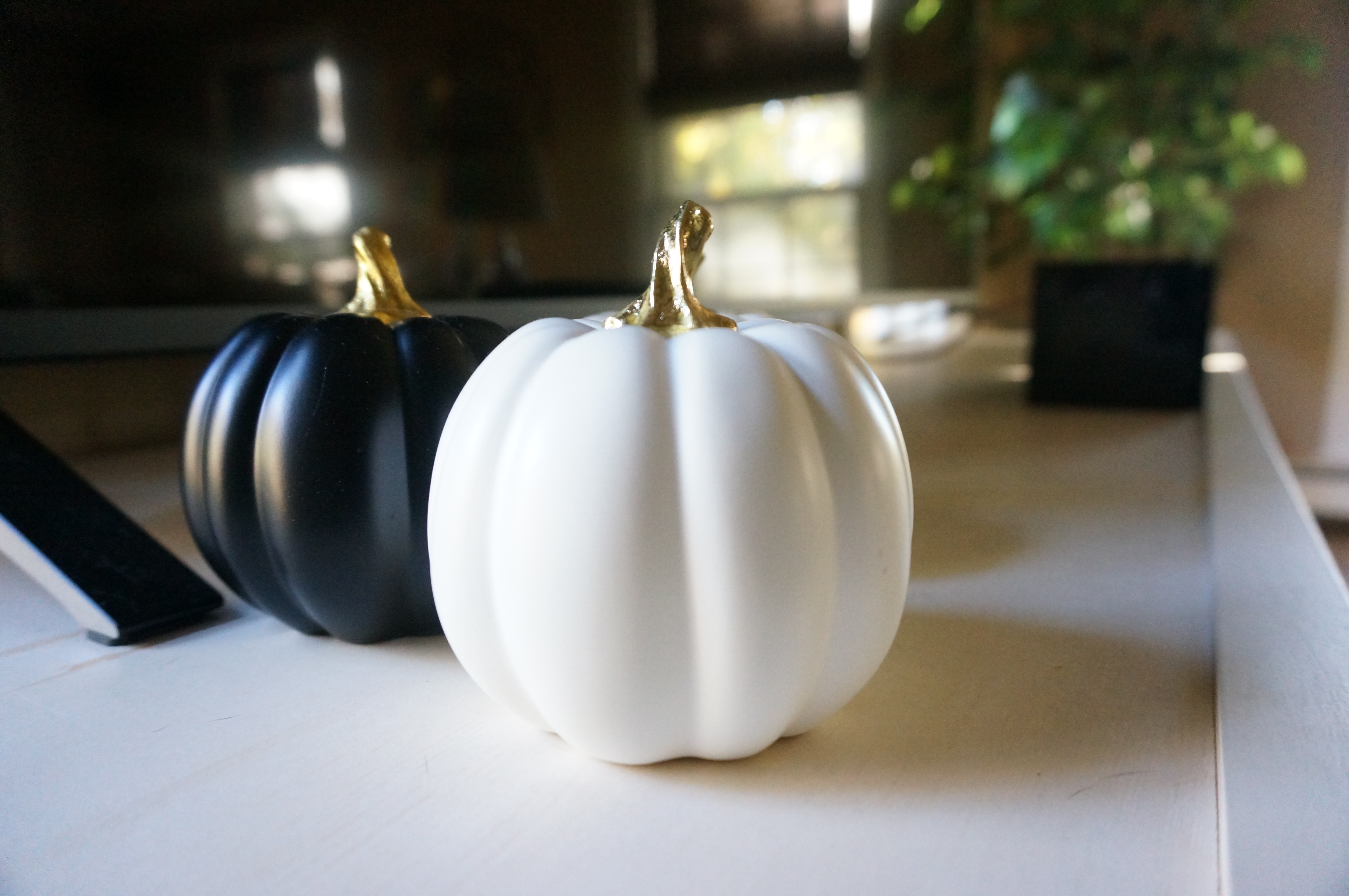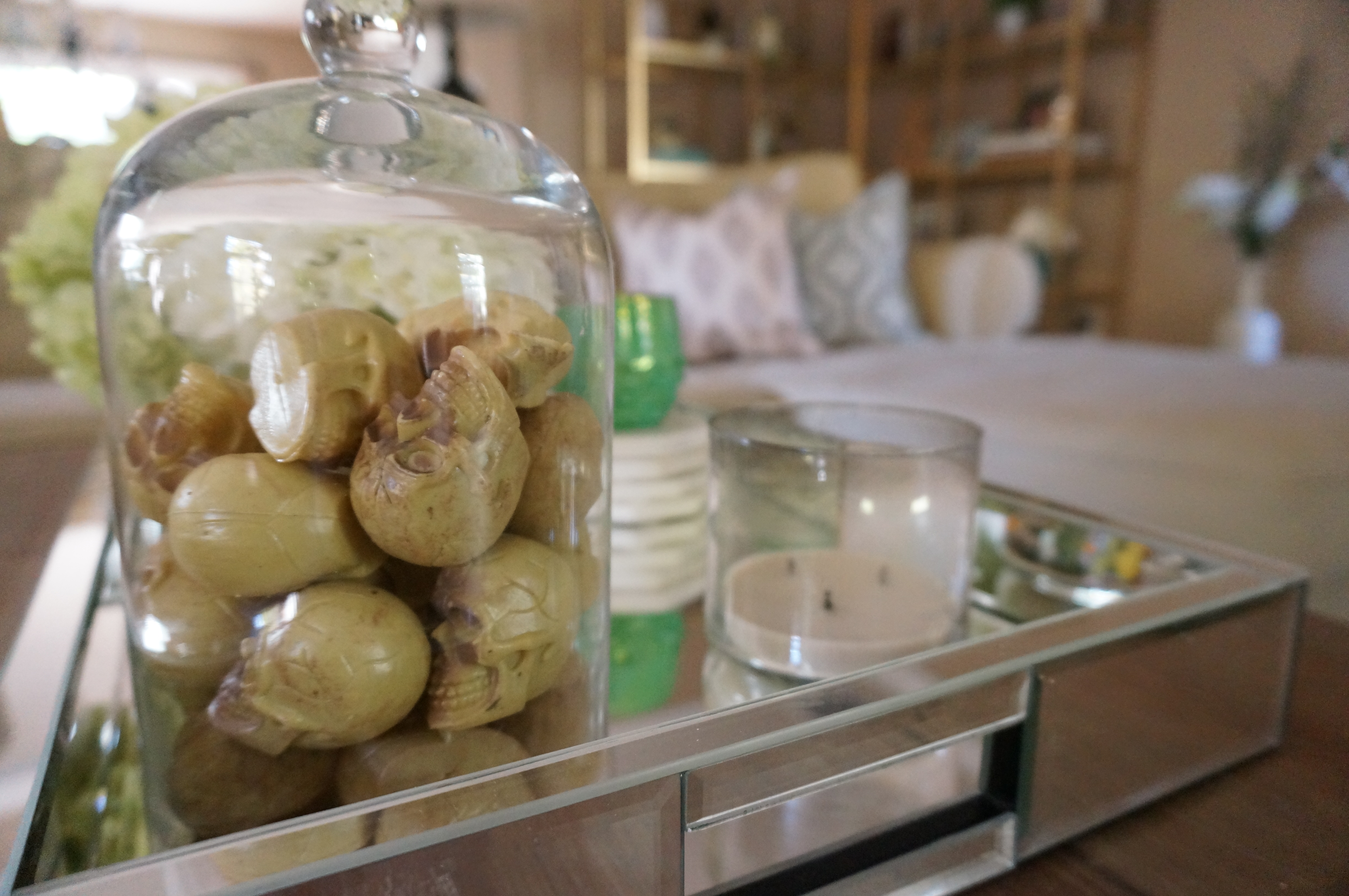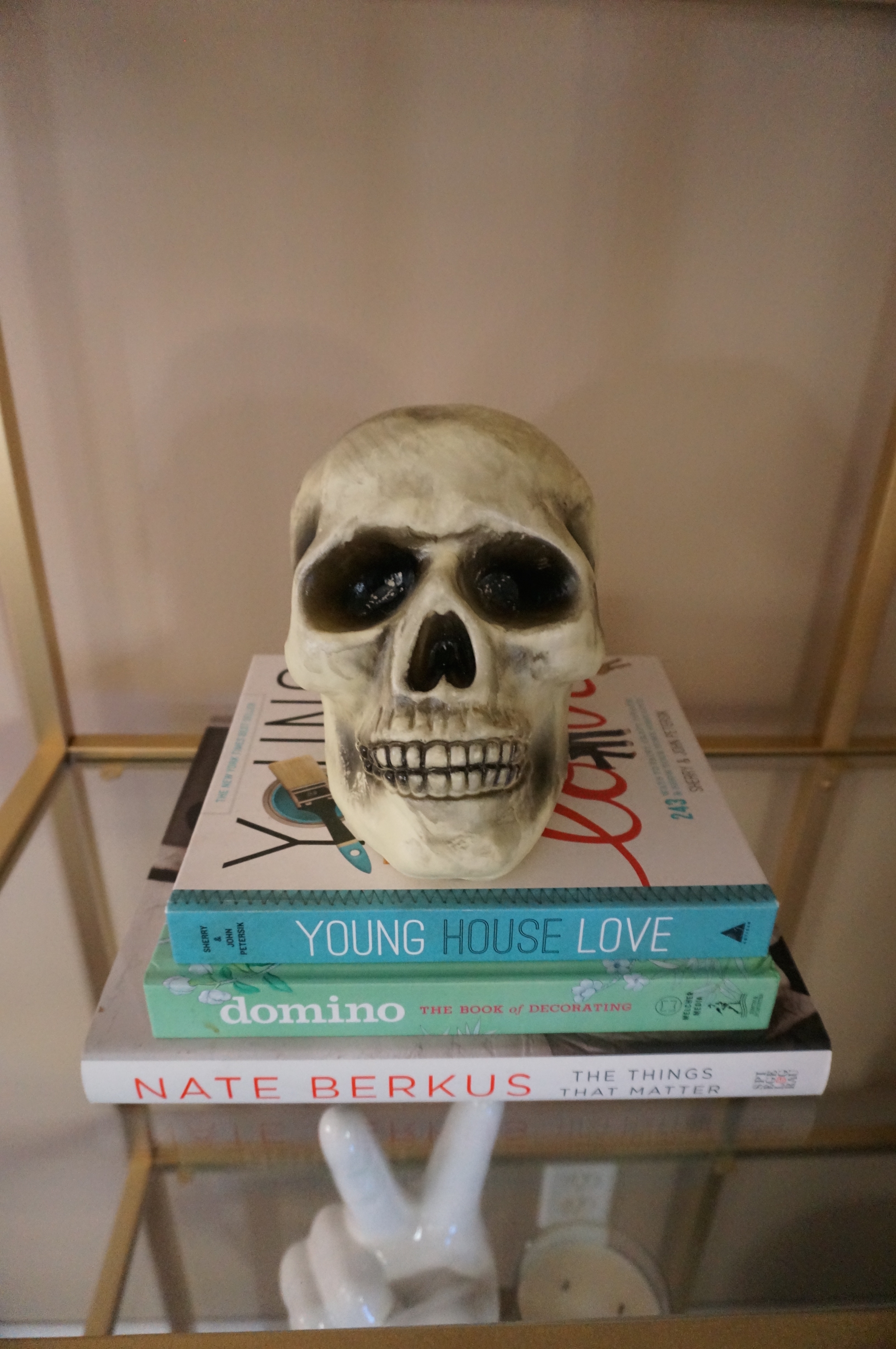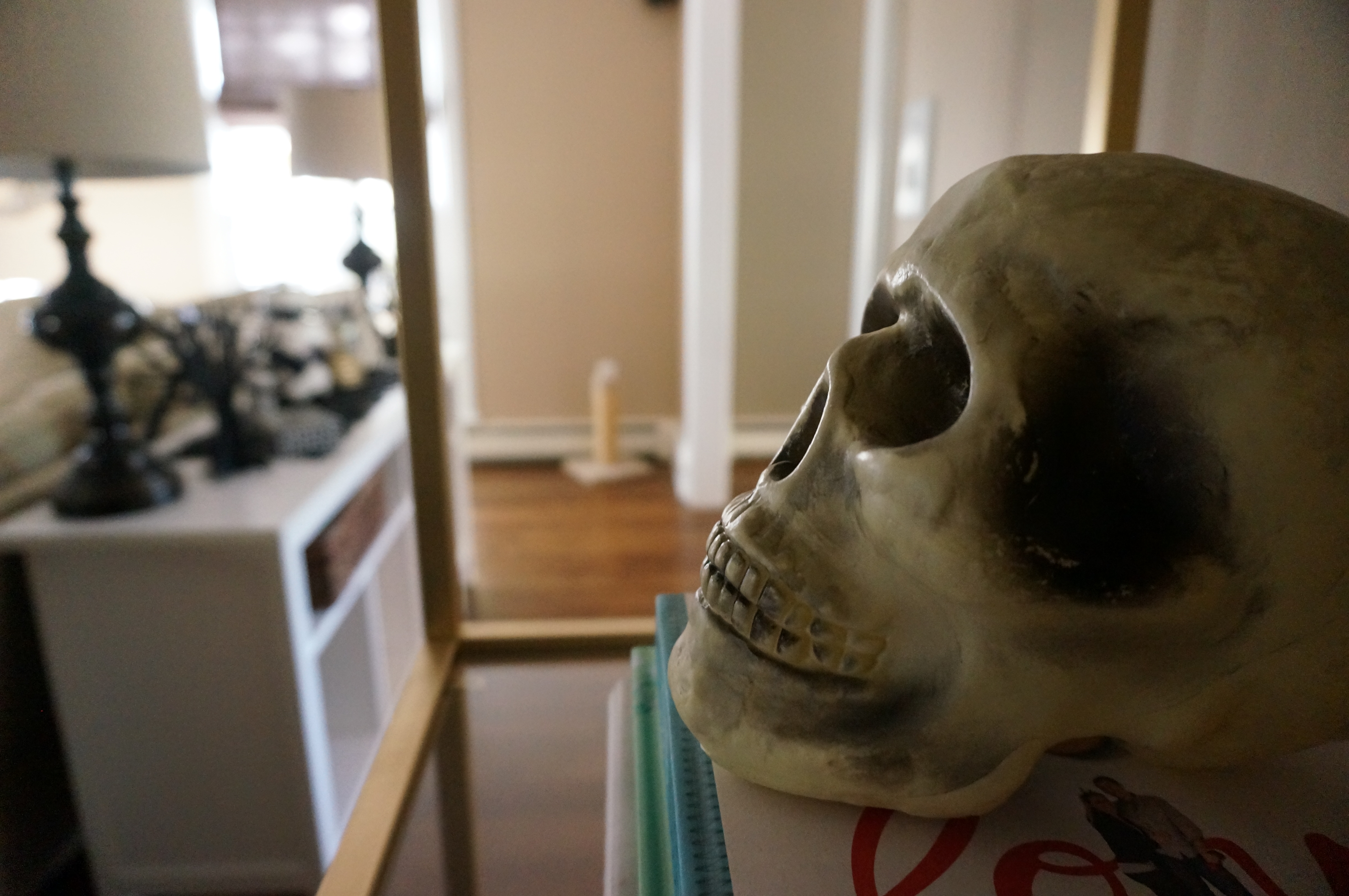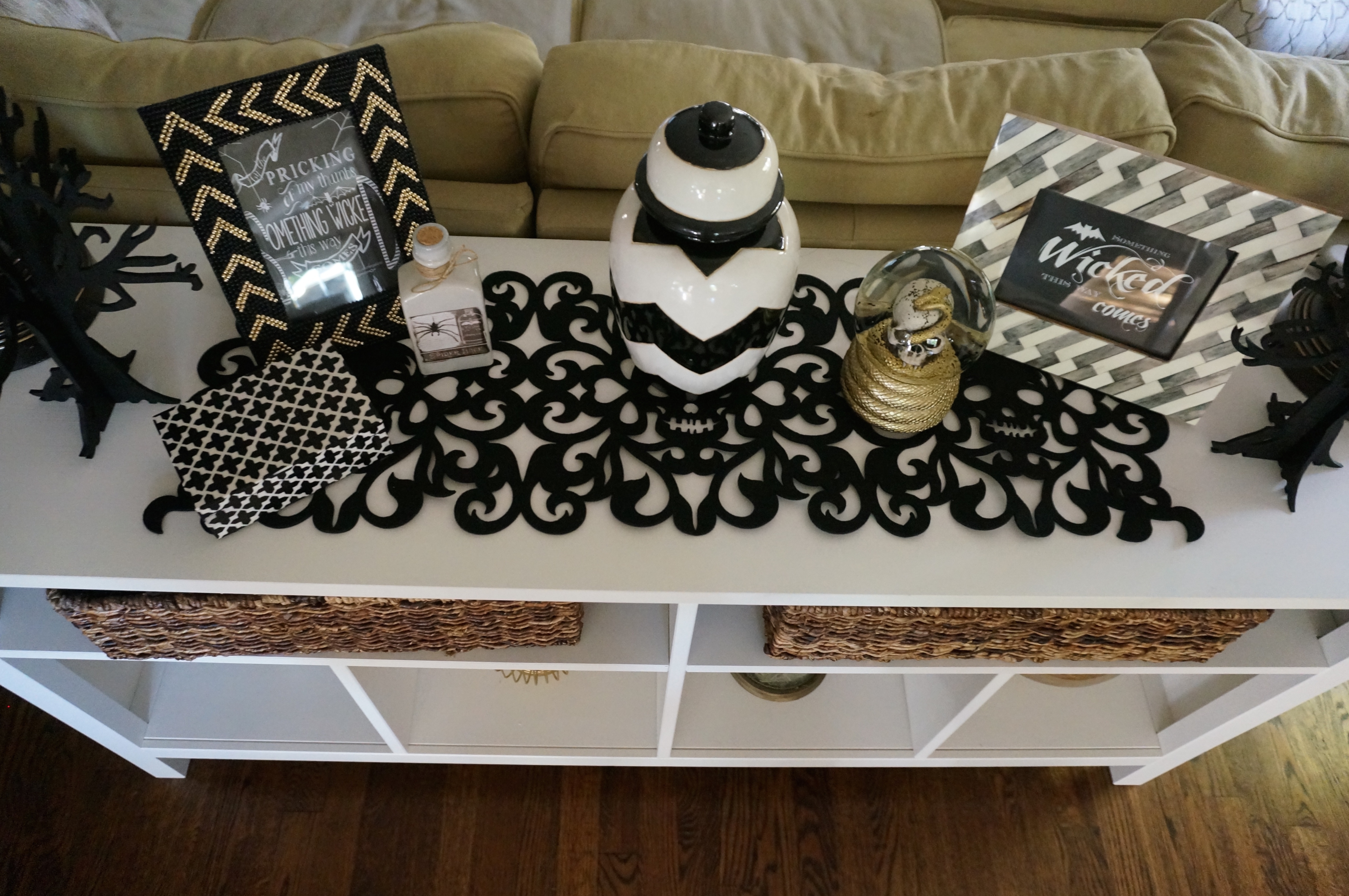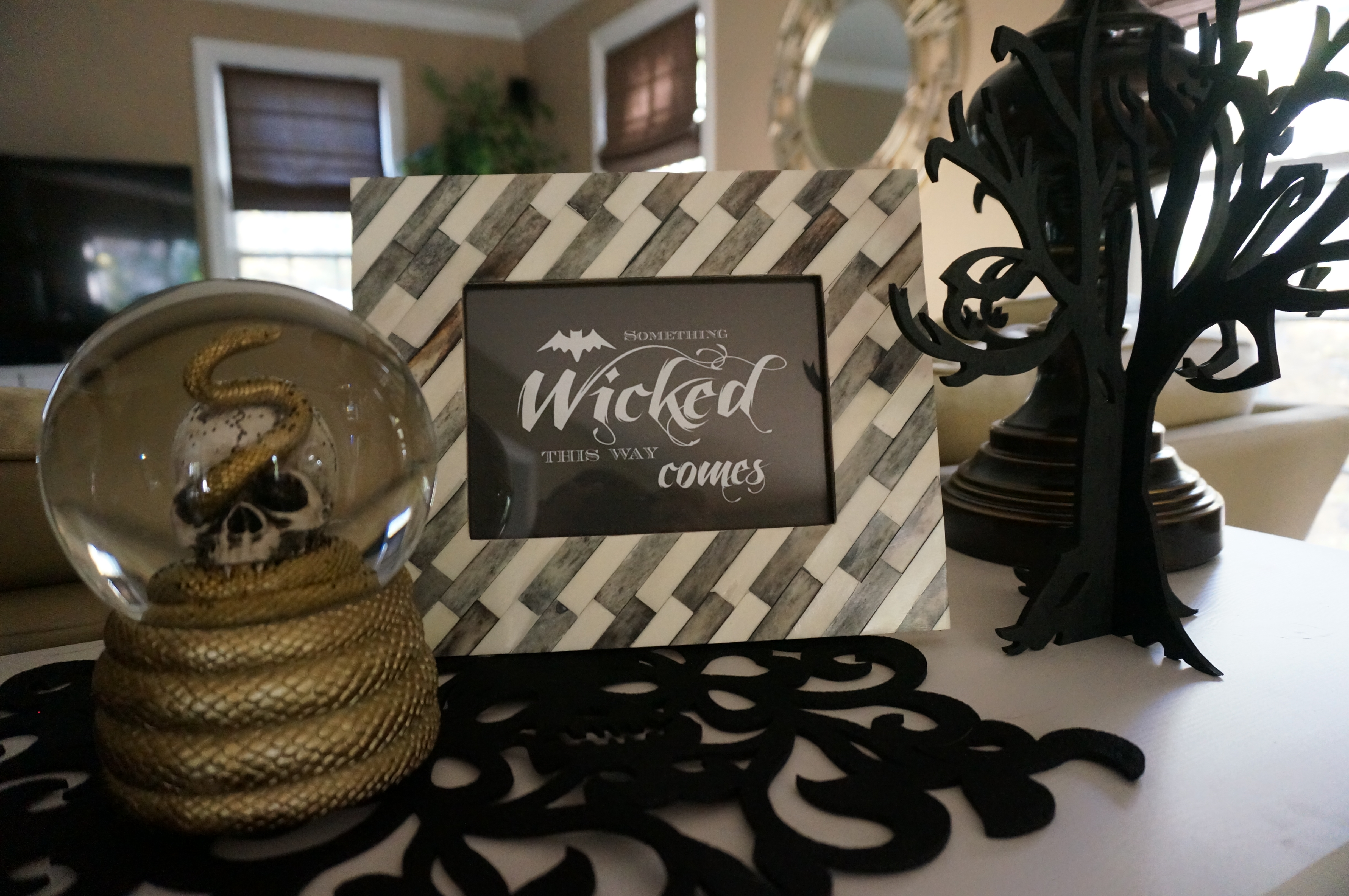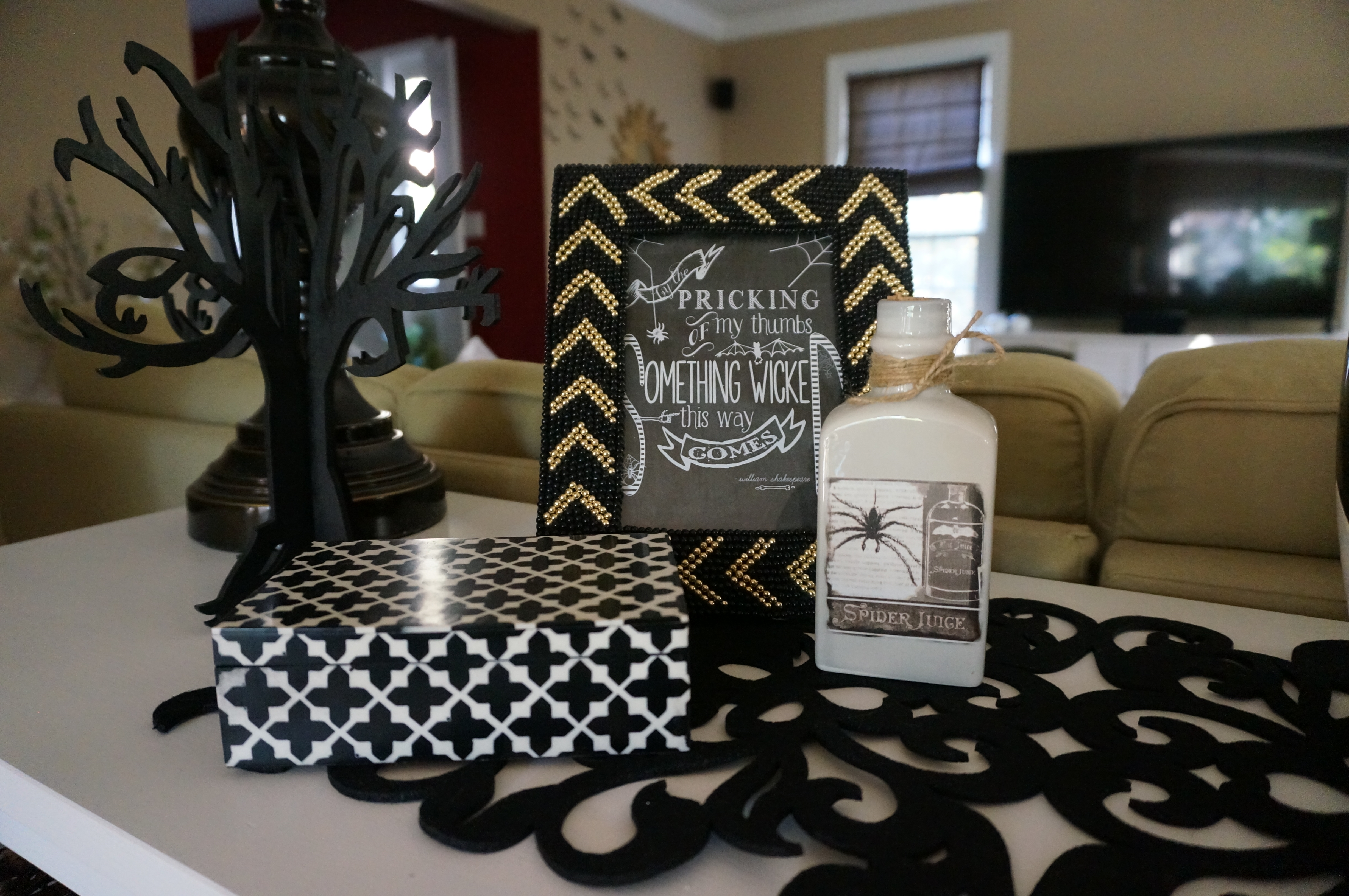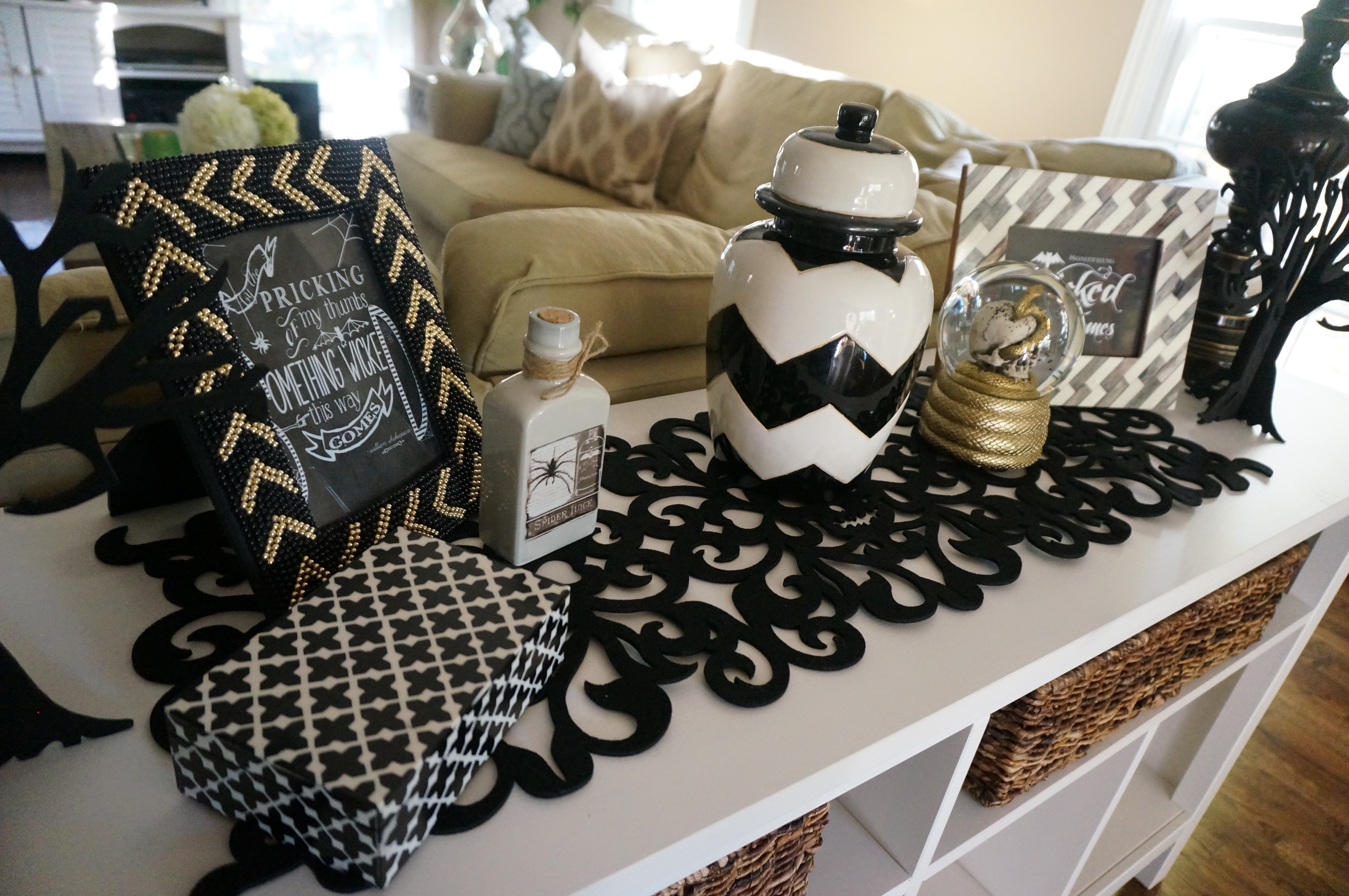 Pretty soon it'll be coming down and Fall will make its full debut but for now I've managed to sprinkle a few pumpkins in our dining room.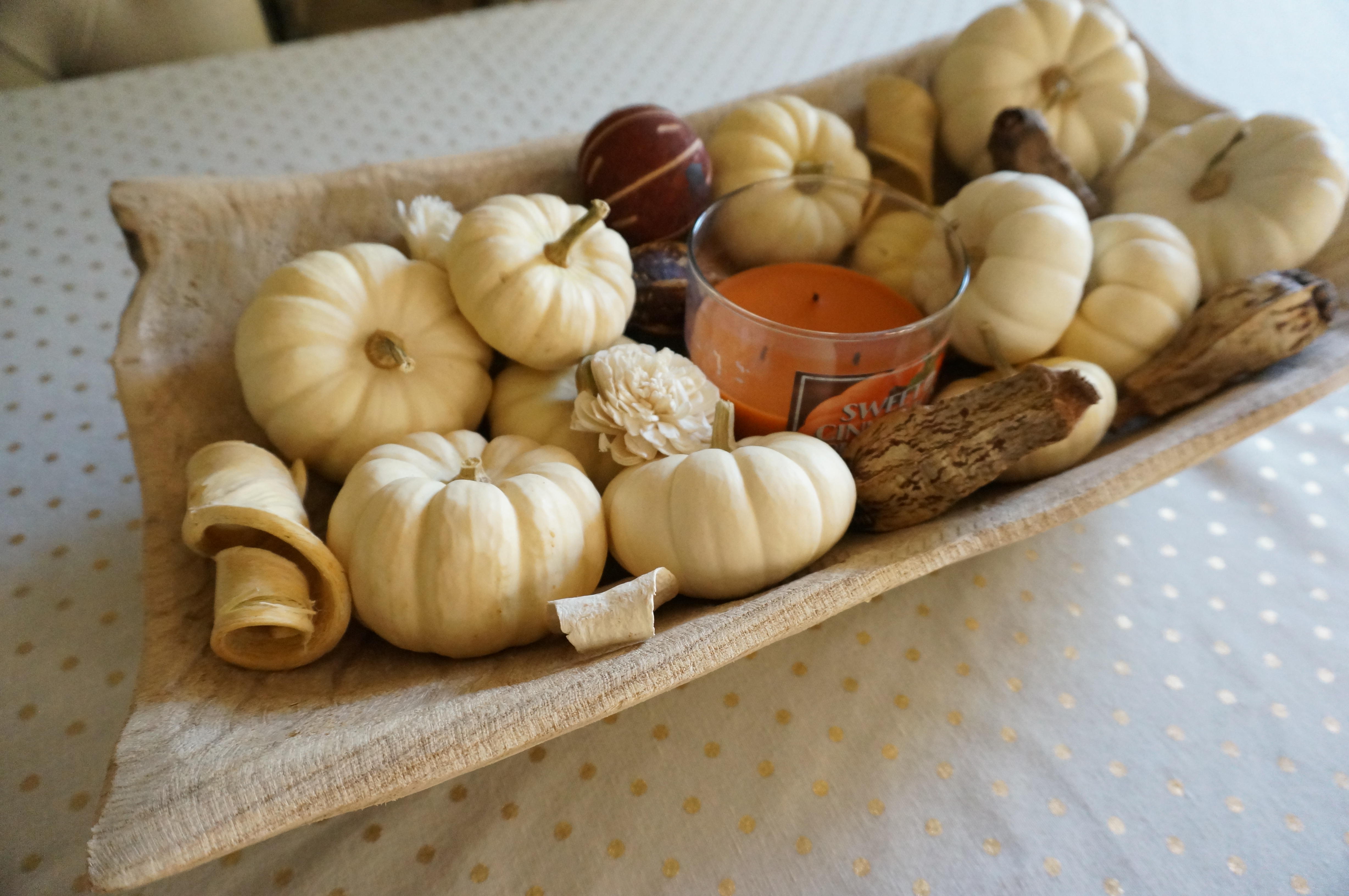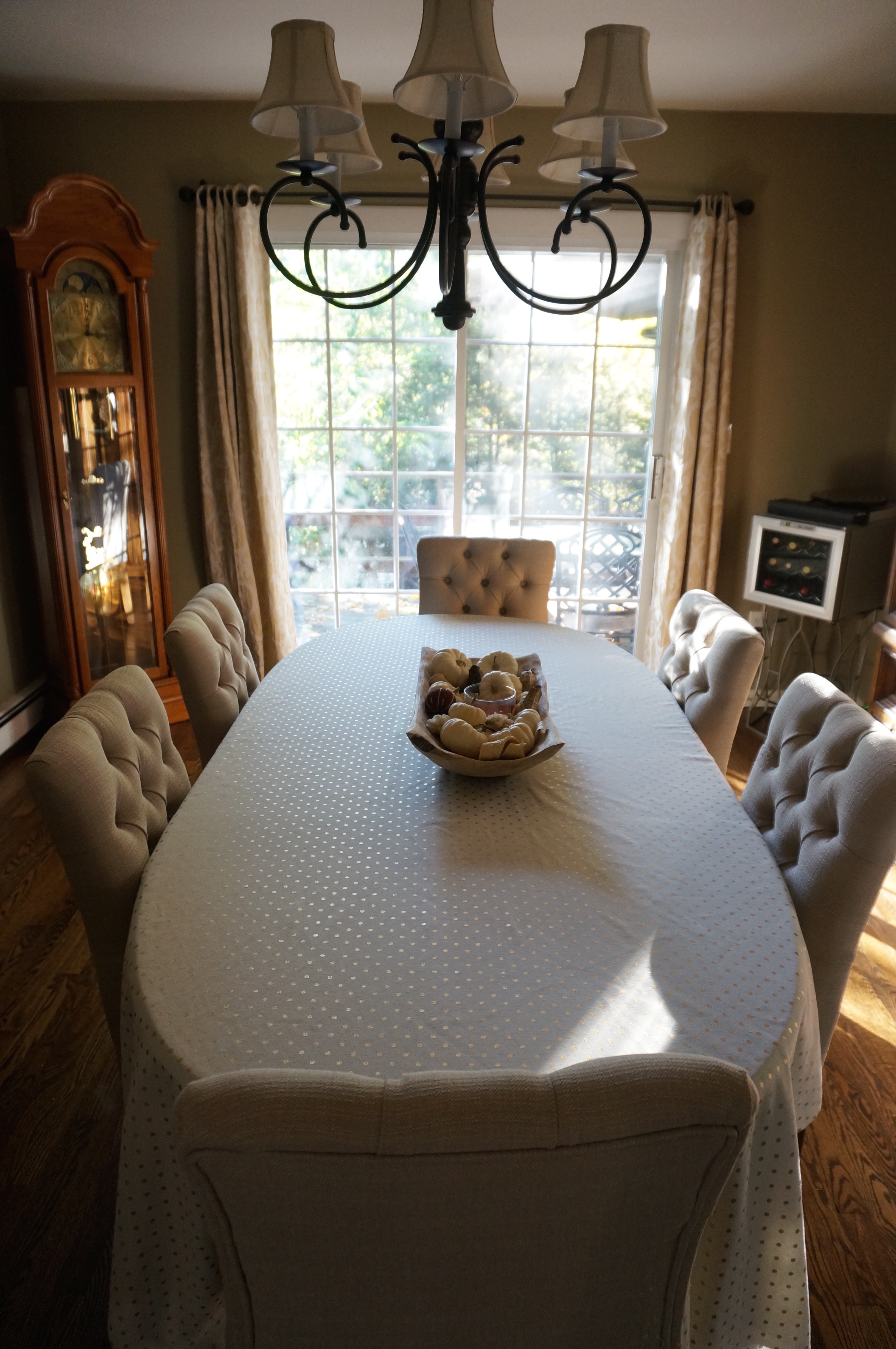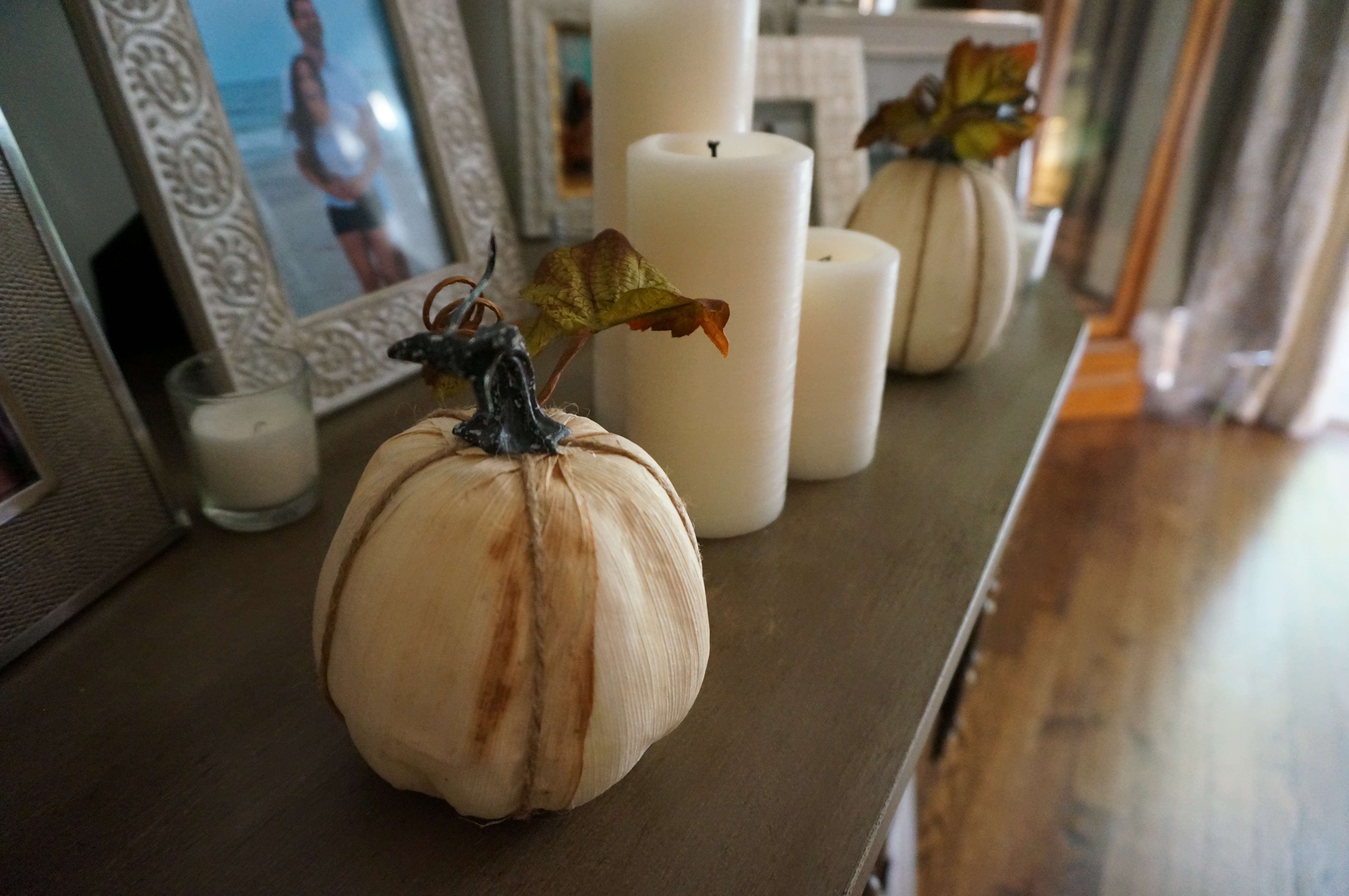 There's a very good chance some of those skulls might stick around for awhile! Is it weird that I love them so much?