Happy Friday everyone! I'm happy to say that this week has actually moved rather quickly but so has this year! Can you believe tomorrow is going to be the first of April! I still can't get over it. Another thing I can't get over is that I have officially hit the third trimester! I've certainly been enjoying every single part of this pregnancy and am so grateful that it has been easy for me. This past weekend I had my baby shower and it was amazing! Having family and friends gather to celebrate this little babe pulled at all my heart strings.
Unlike my bridal shower where I had not much to do with it, I took matters into my own hands this time around! To me this celebration wasn't for me but rather for the baby and so I took that as my excuse for being able to help put it together! I knew immediately that I wanted to do a Twinkle Twinkle Little Star theme and I had so much fun decorating for it! I wanted to come on here and share photos from the shower and let you in on things I purchased and things I crafted. My best friend helped me with it and it was so much fun to see our ideas come to light! All the sources will be listed down below!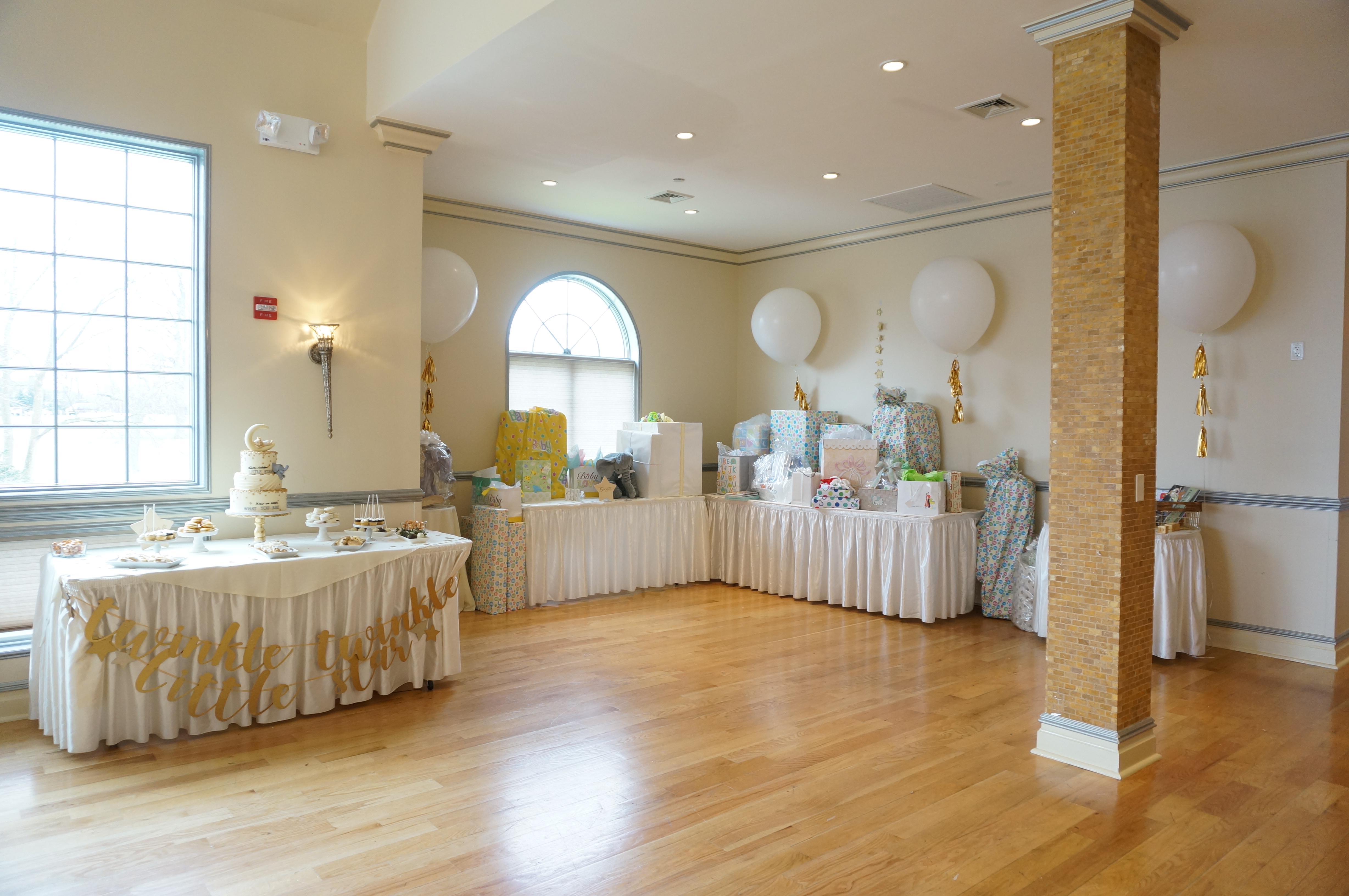 Guests were asked to bring books instead of cards to help build the baby's library.  I used wooden blocks to help decorate the table and created table labels with wooden stars.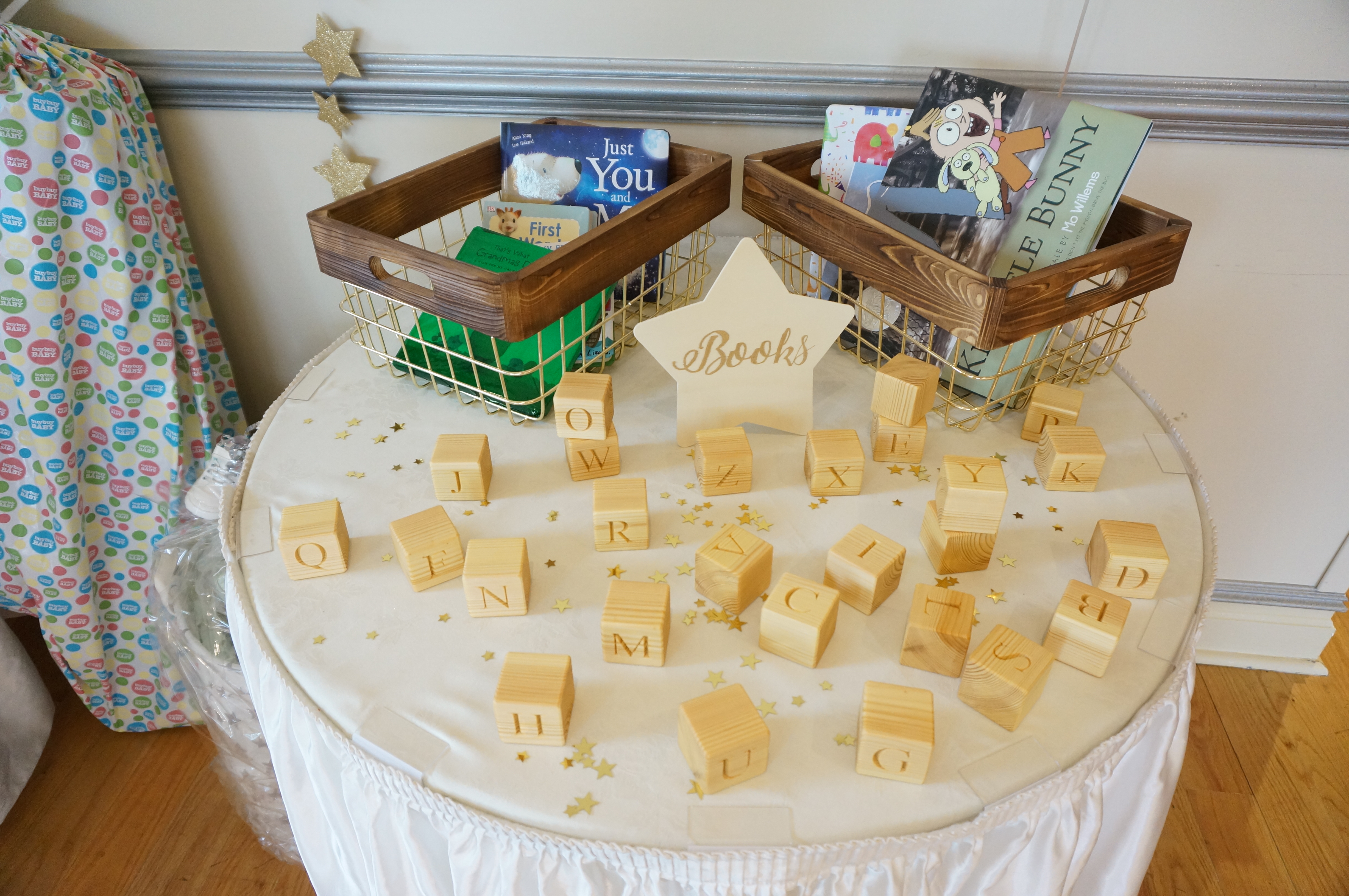 The dessert table had some of the most amazing treats ever! I'm lucky enough to have the most talented cousin who created this cake for me along with everything else!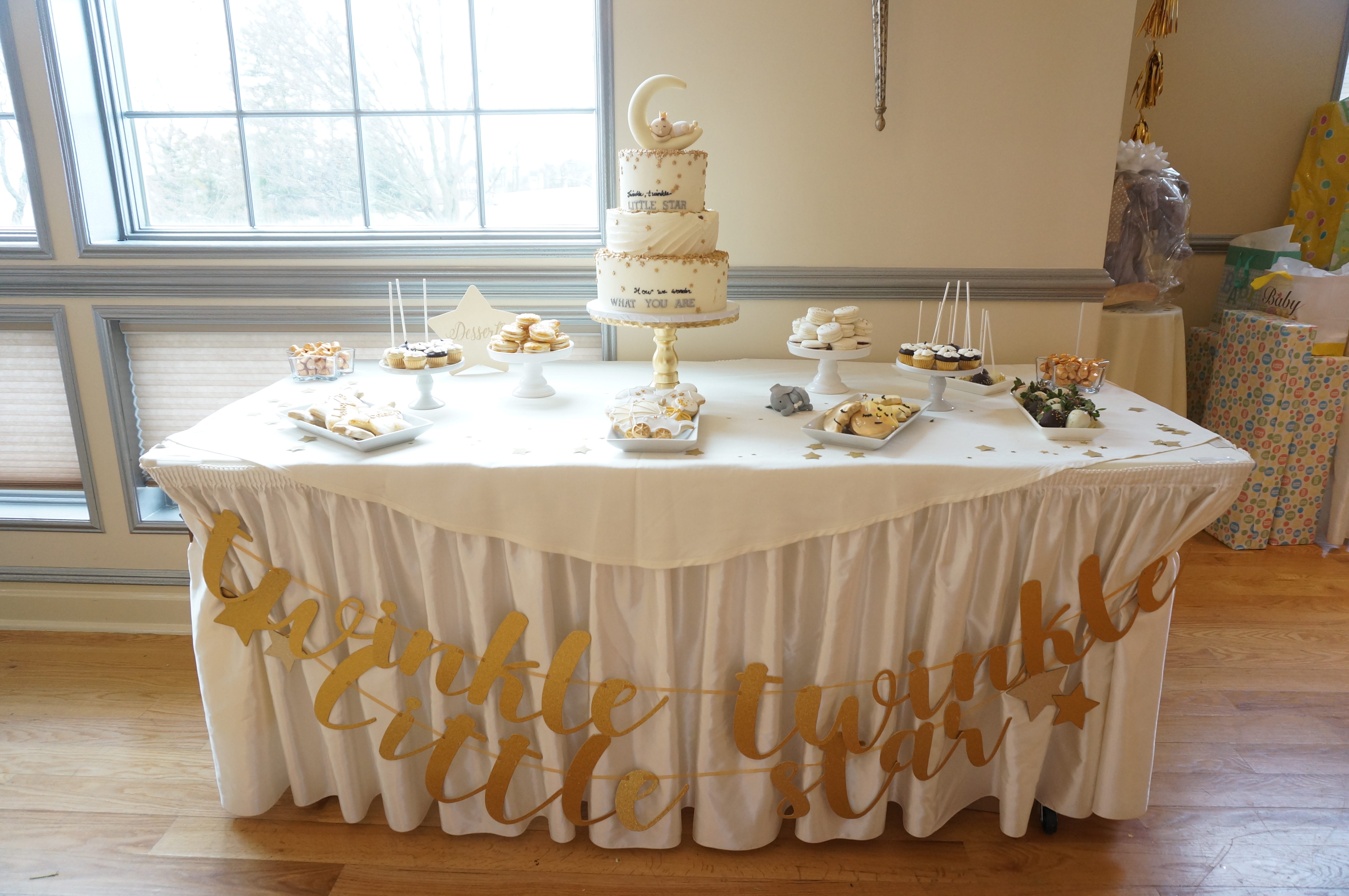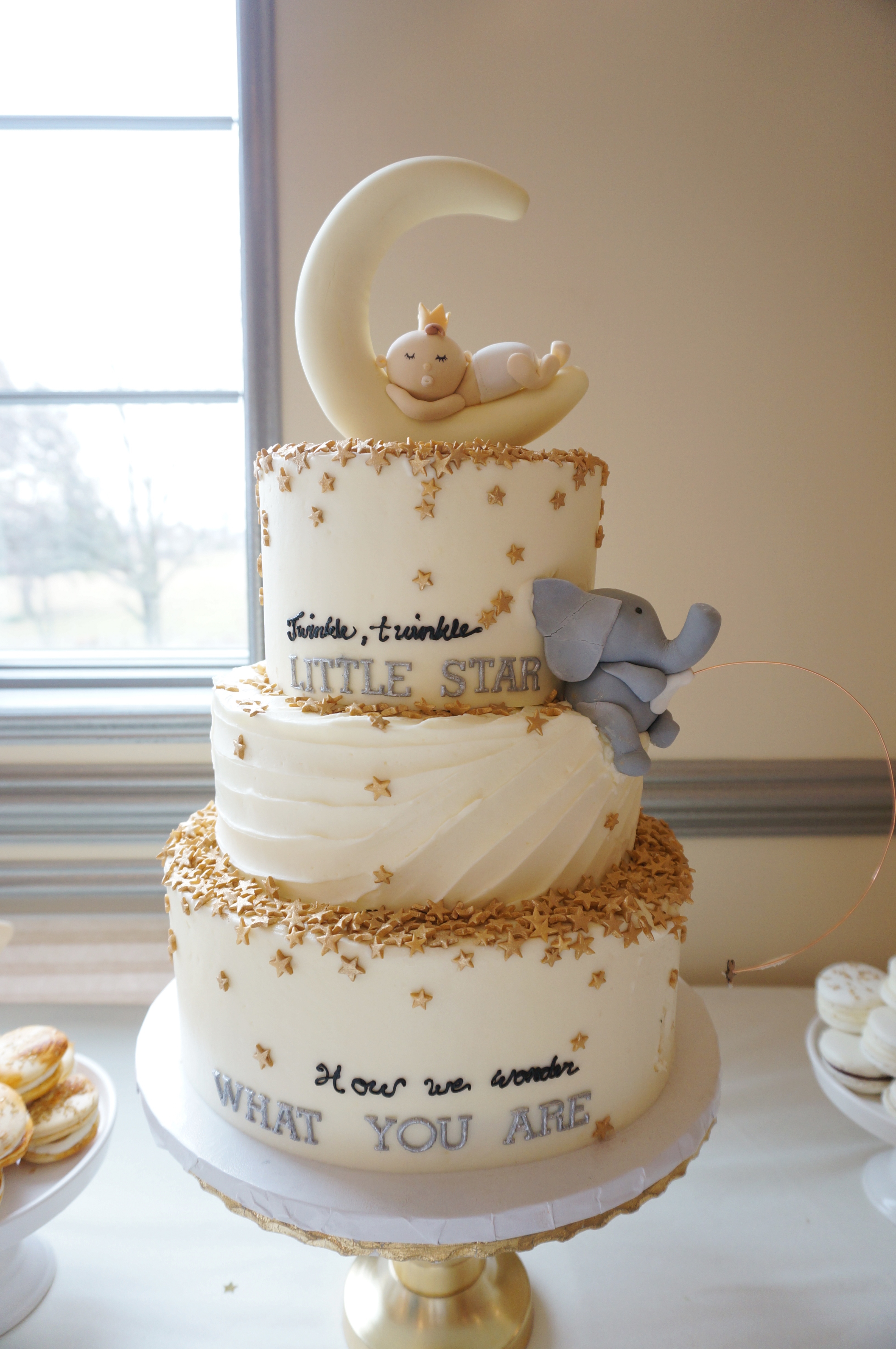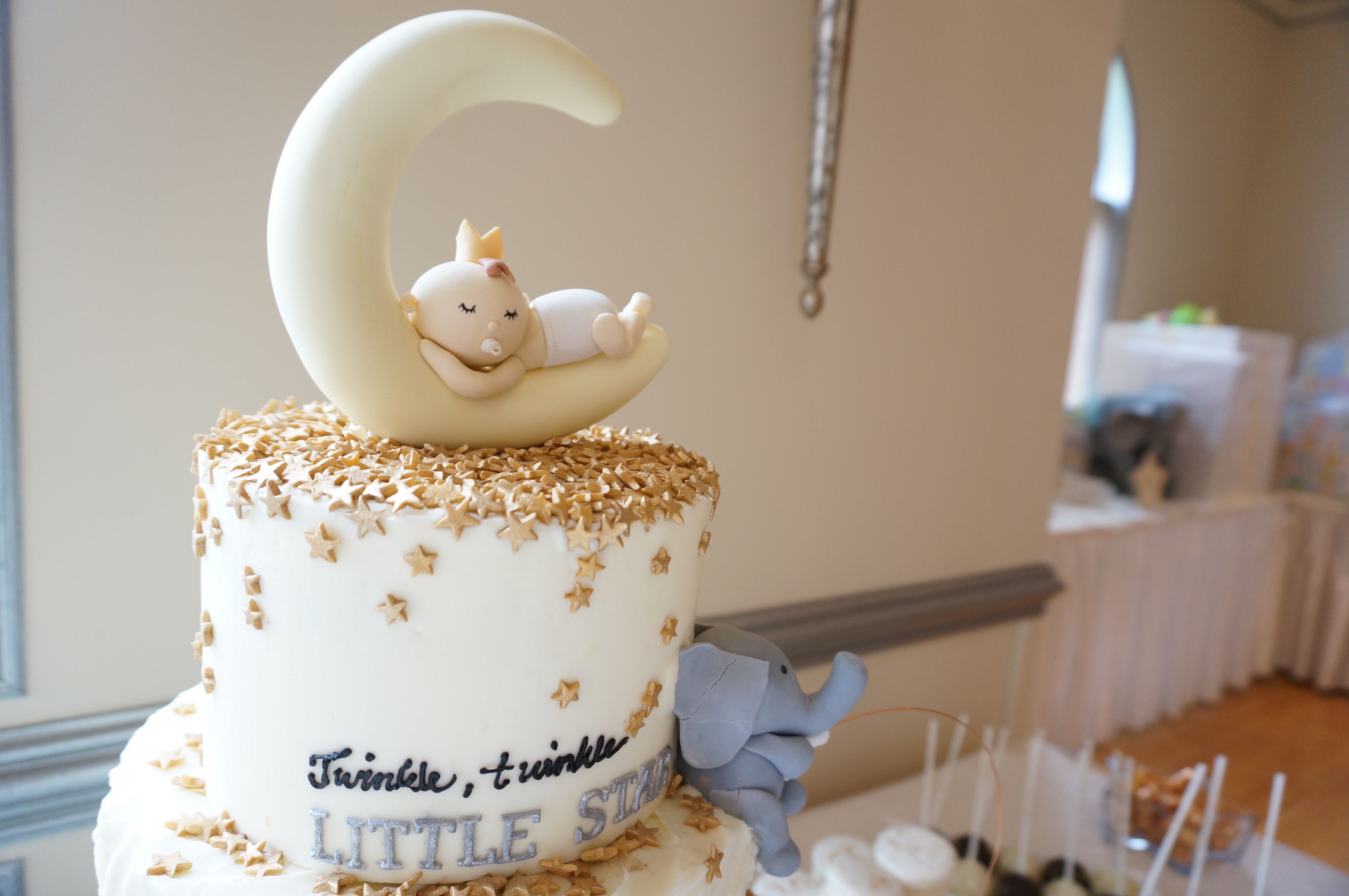 A shower wouldn't be fun without some games and prizes! Prizes varied from picture frames and candles to teas and body washes! The games were a mix of name those celebrity parents to finish the nursery rhyme!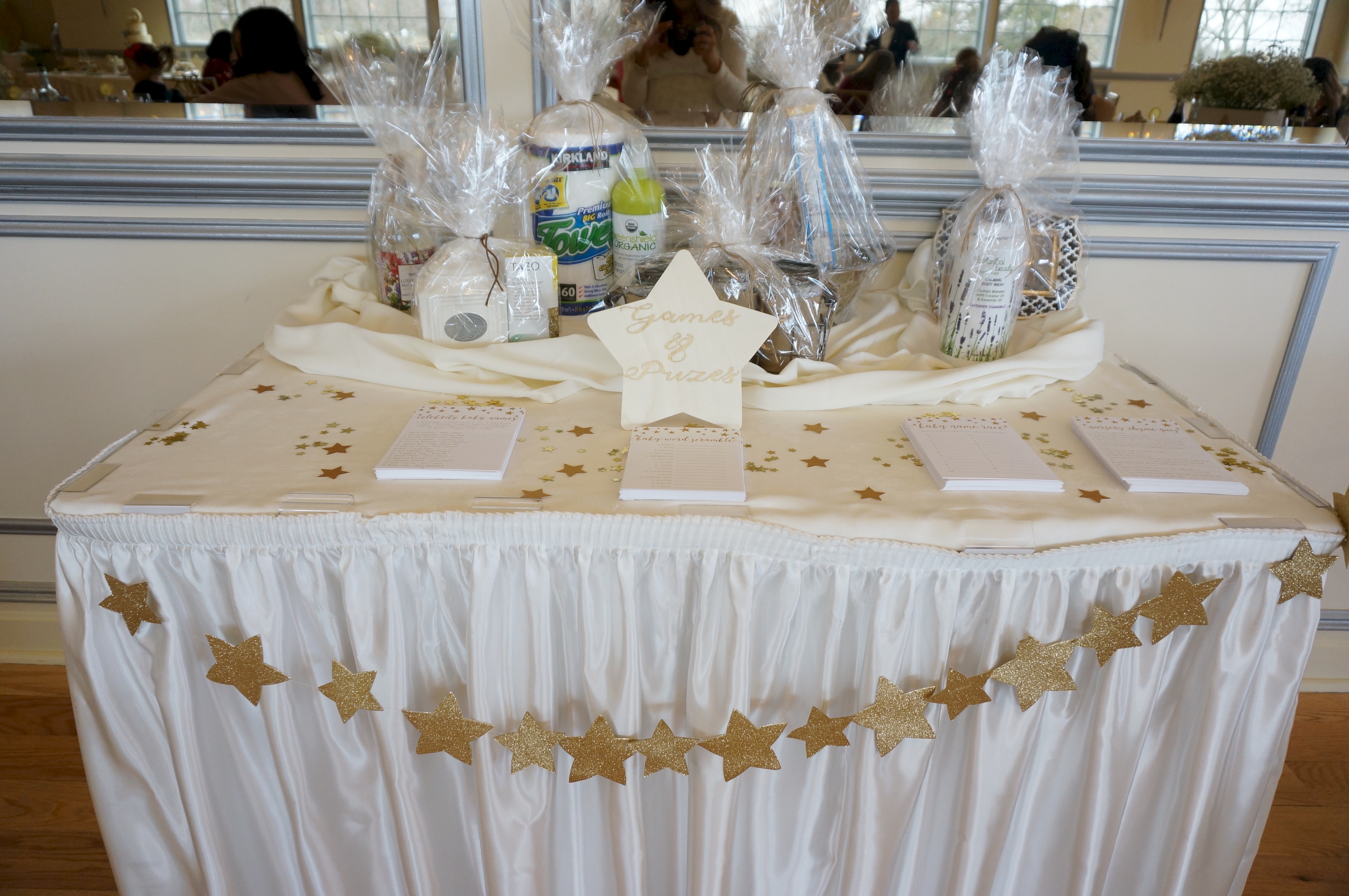 One of my favorite parts about the shower were the centerpieces. At first I wasn't sure if I was going to use flowers or not but then I had the idea of using baby's breath since it's a baby shower. I also wanted to alternate centerpieces so I used two different types; a letter block and a baby carriage.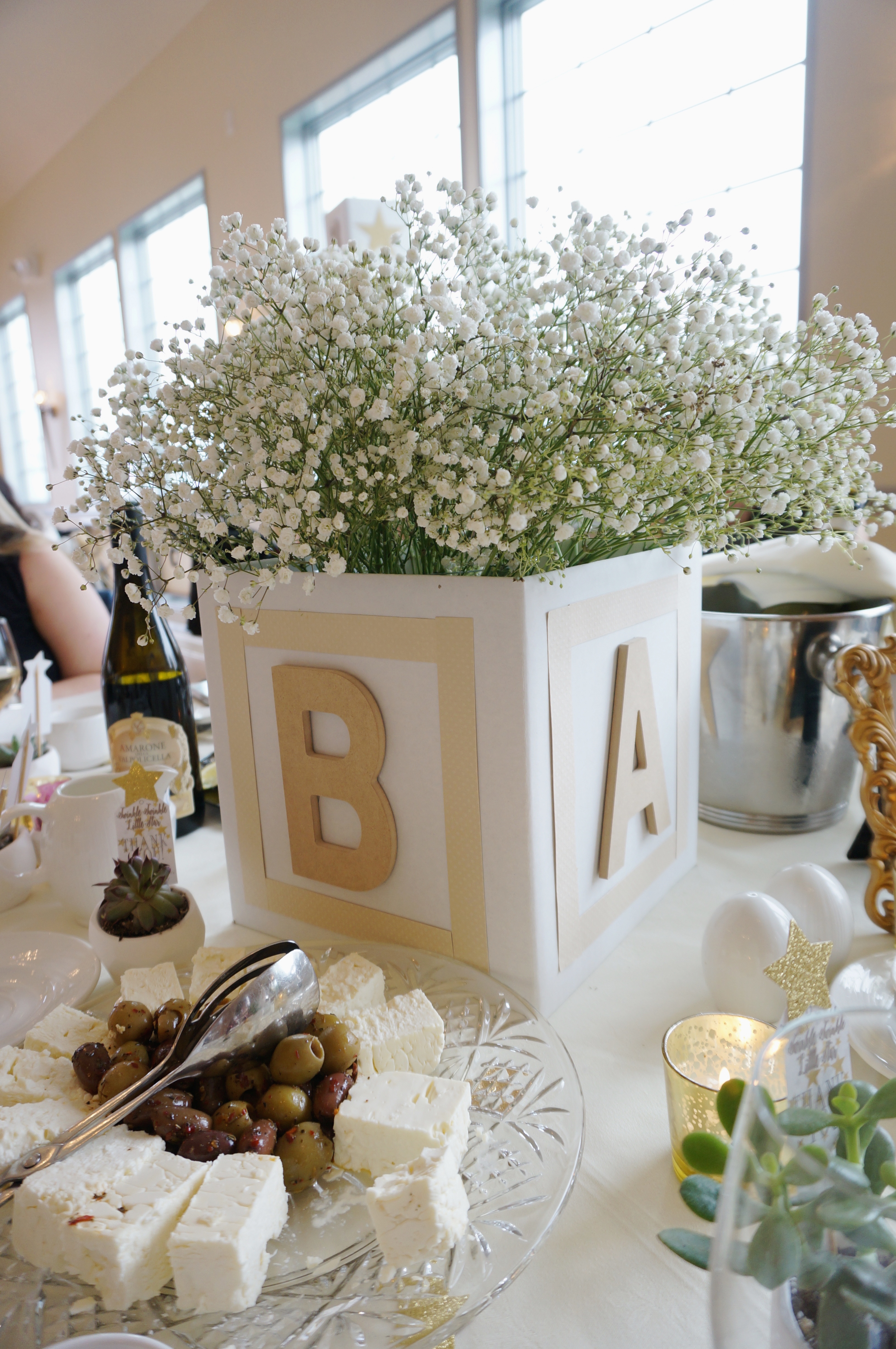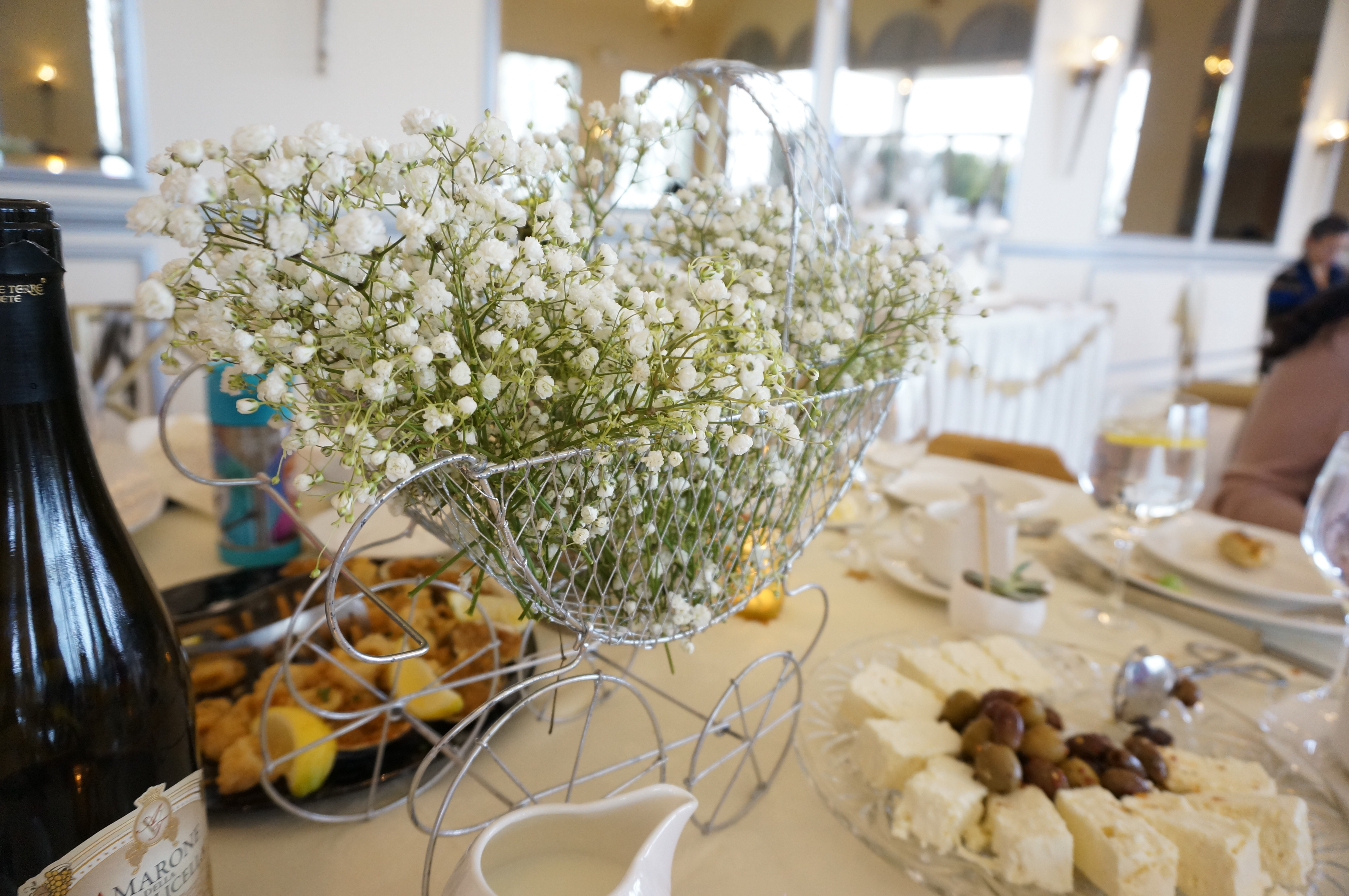 Coming up with a good party favor was a little tricky. I wanted it to be something that people would enjoy and get use out of so when I saw succulents as an options I knew I had to grab them! My bestie found the absolute cutest planters to go with them and with a little print shop action I created the thank you labels to go with them!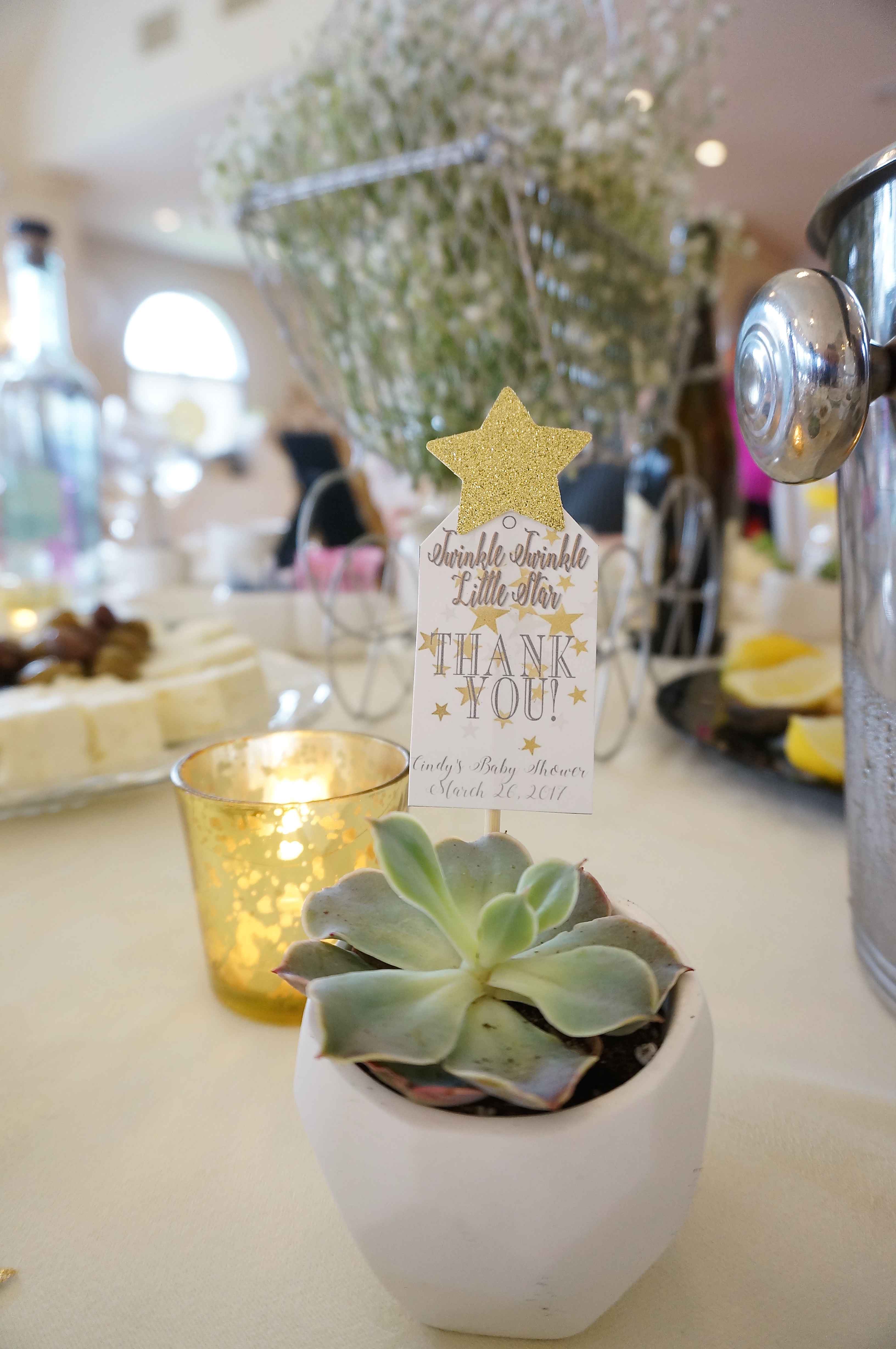 I also made some letter blocks to help spell out BABY.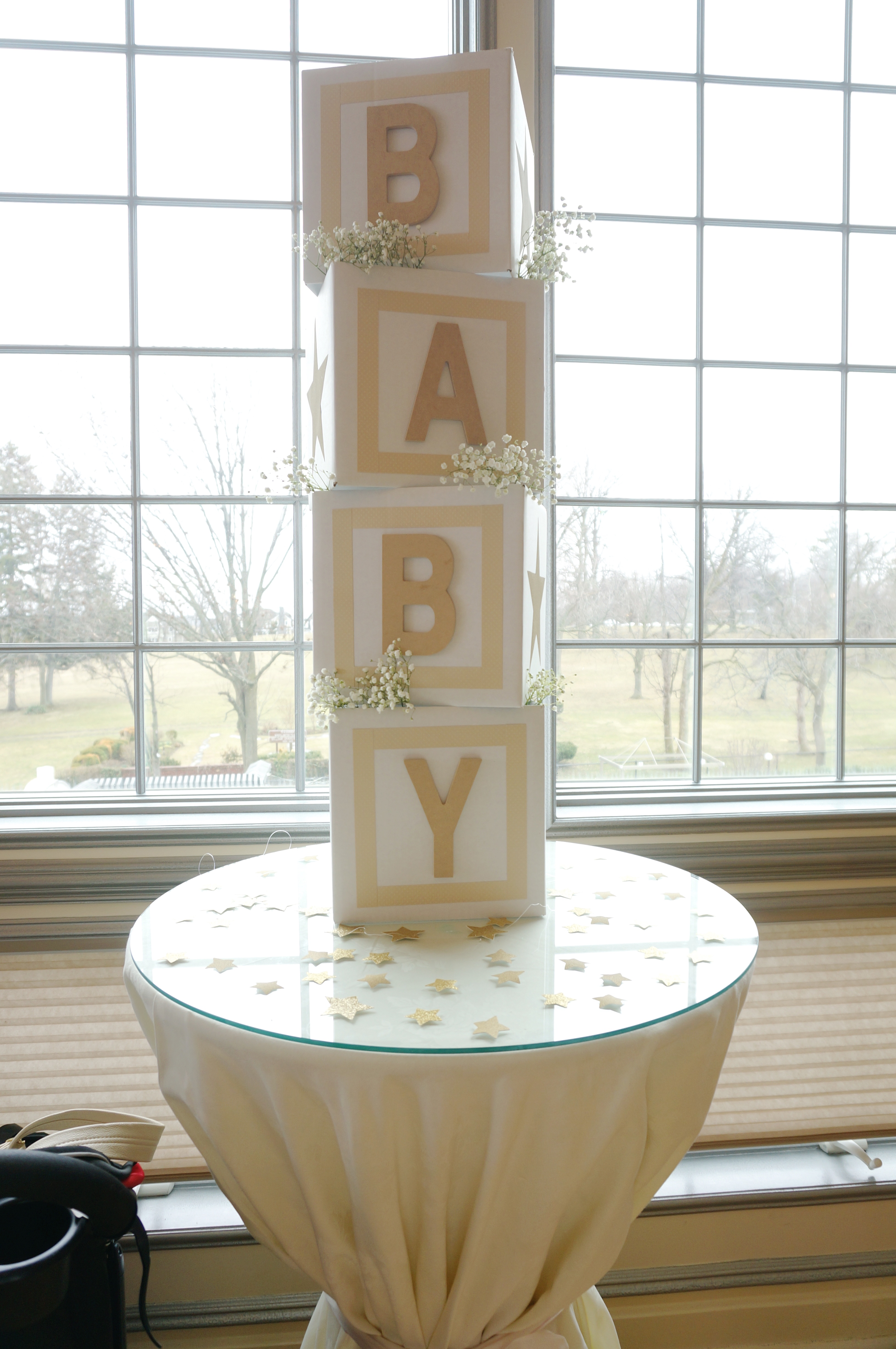 Now for the good stuff! How I put some of these things together! For the table labels I purchased little wooden stars and printed the words in the font that I wanted to use and taped it on. Using a pencil I traced over letters making sure to make an indent on the wood.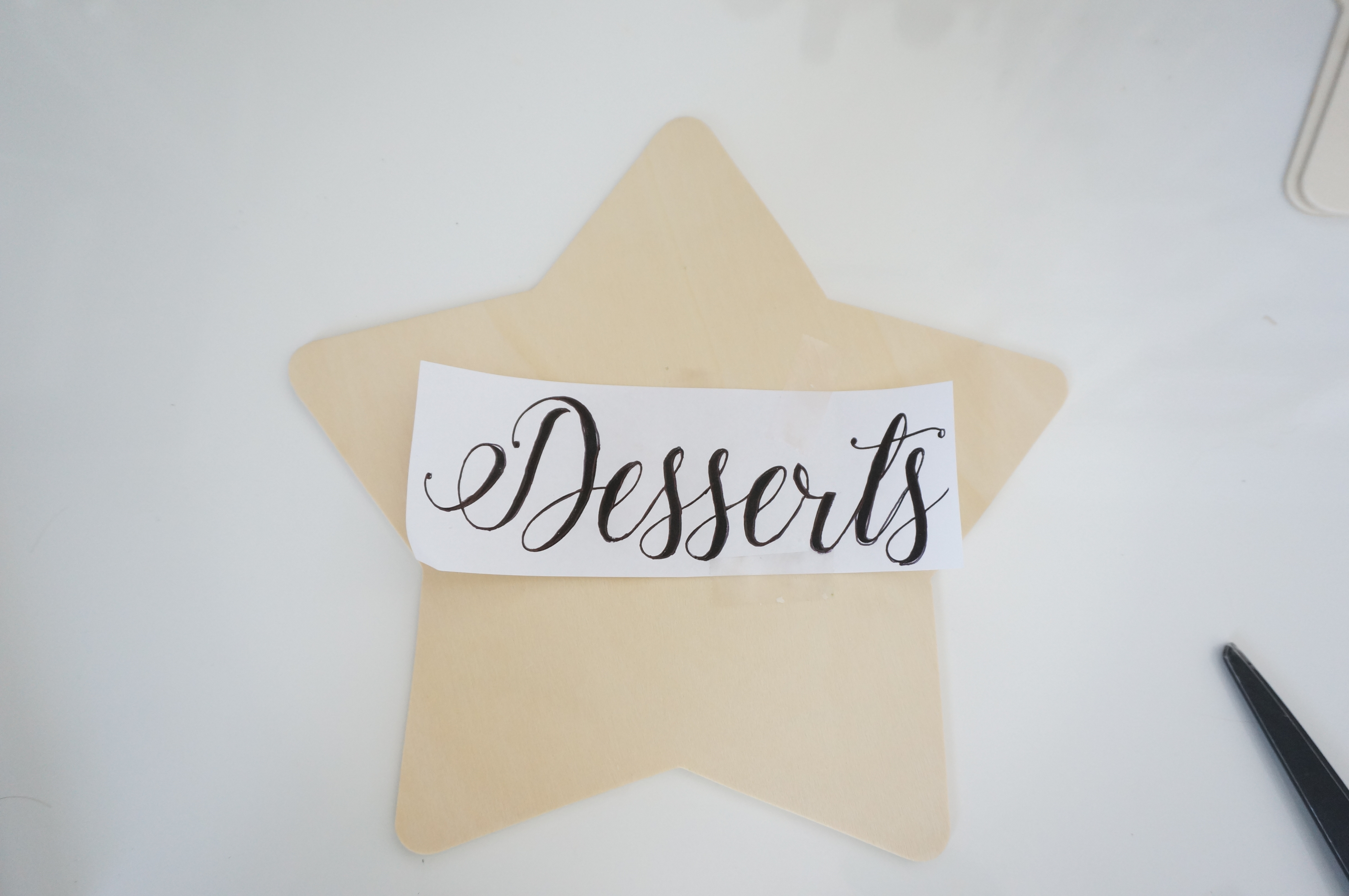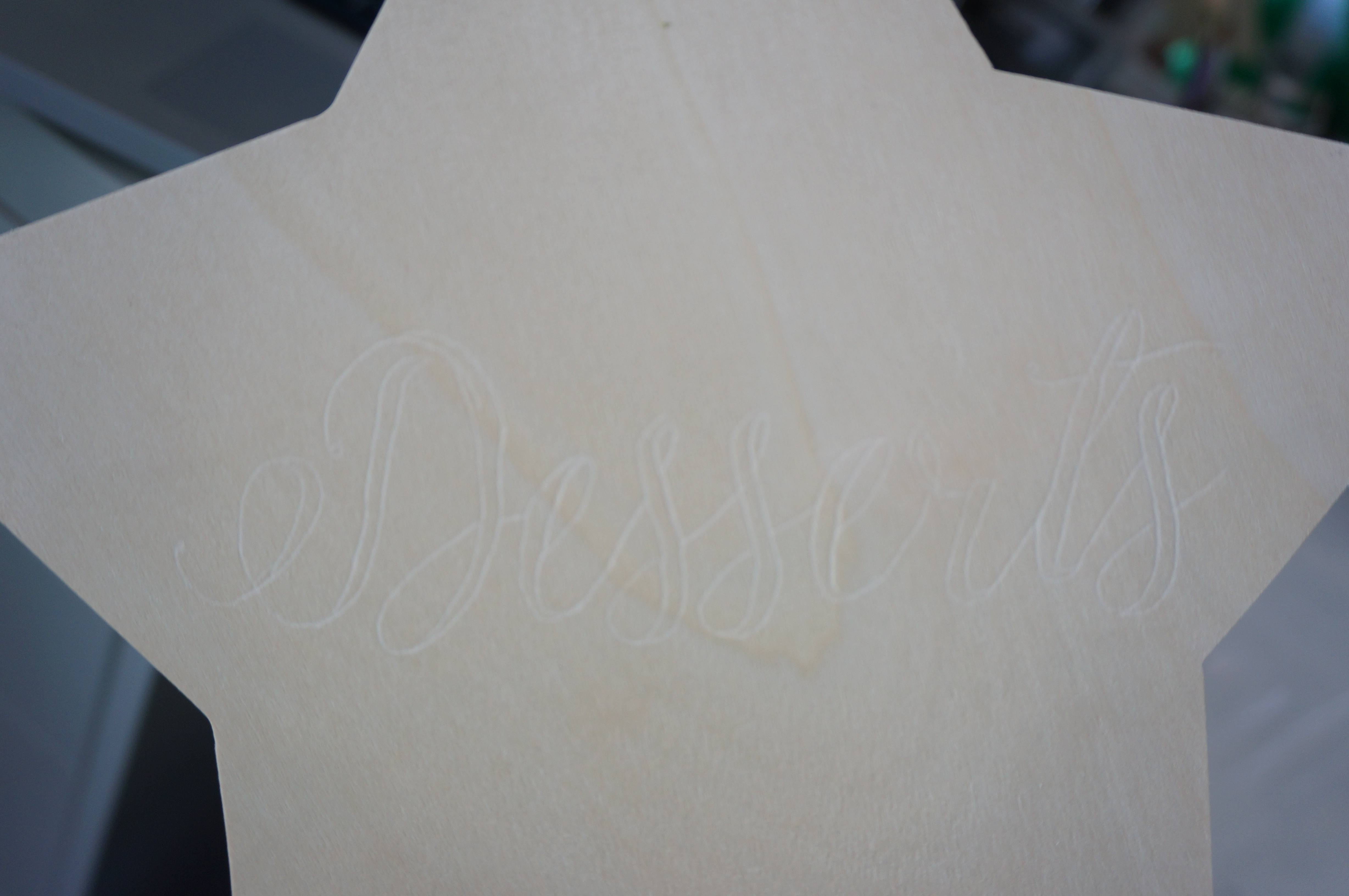 I used a gold marker to fill in the words and then with a wooden skewer I hot glued a stand to the back.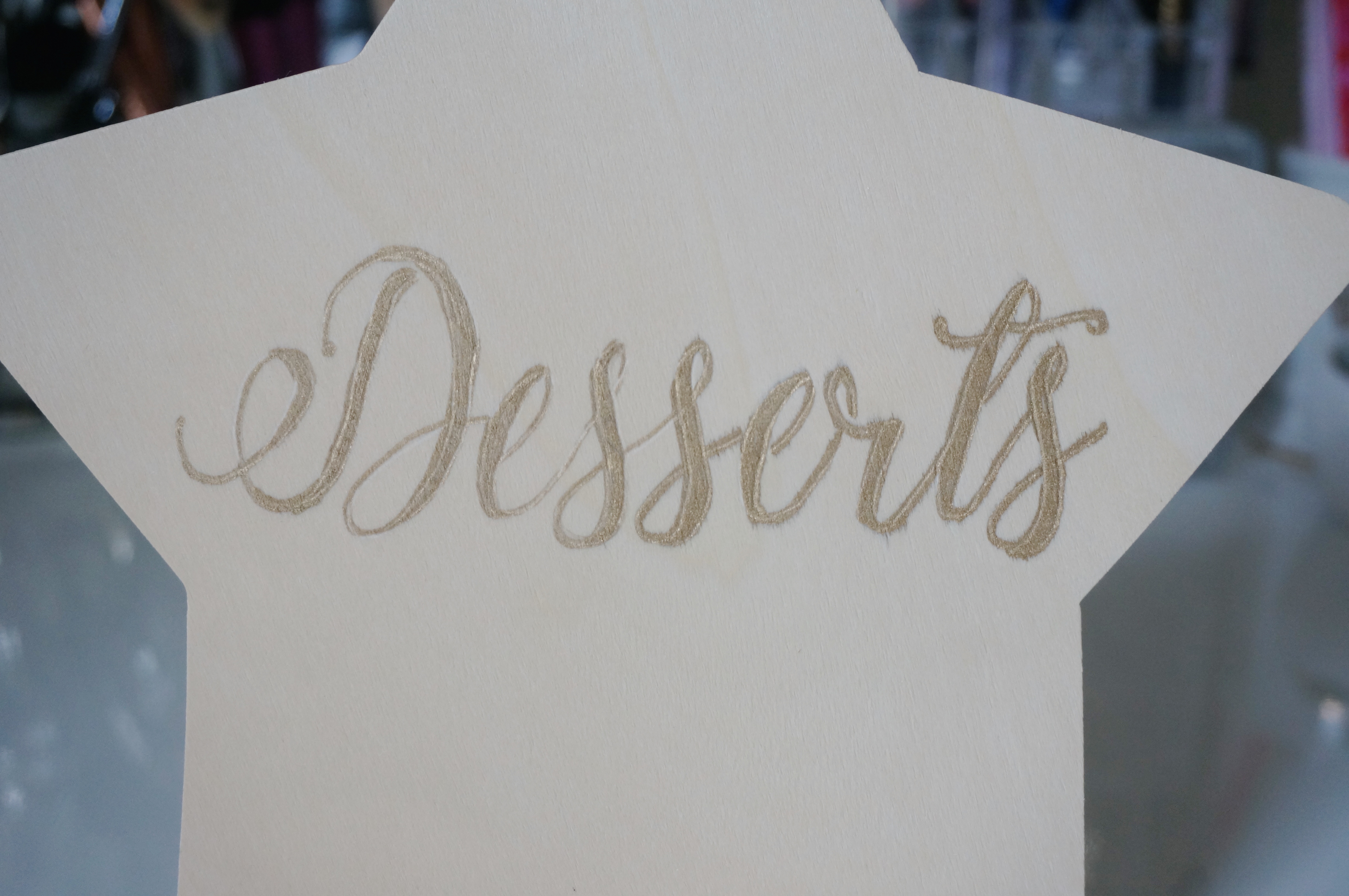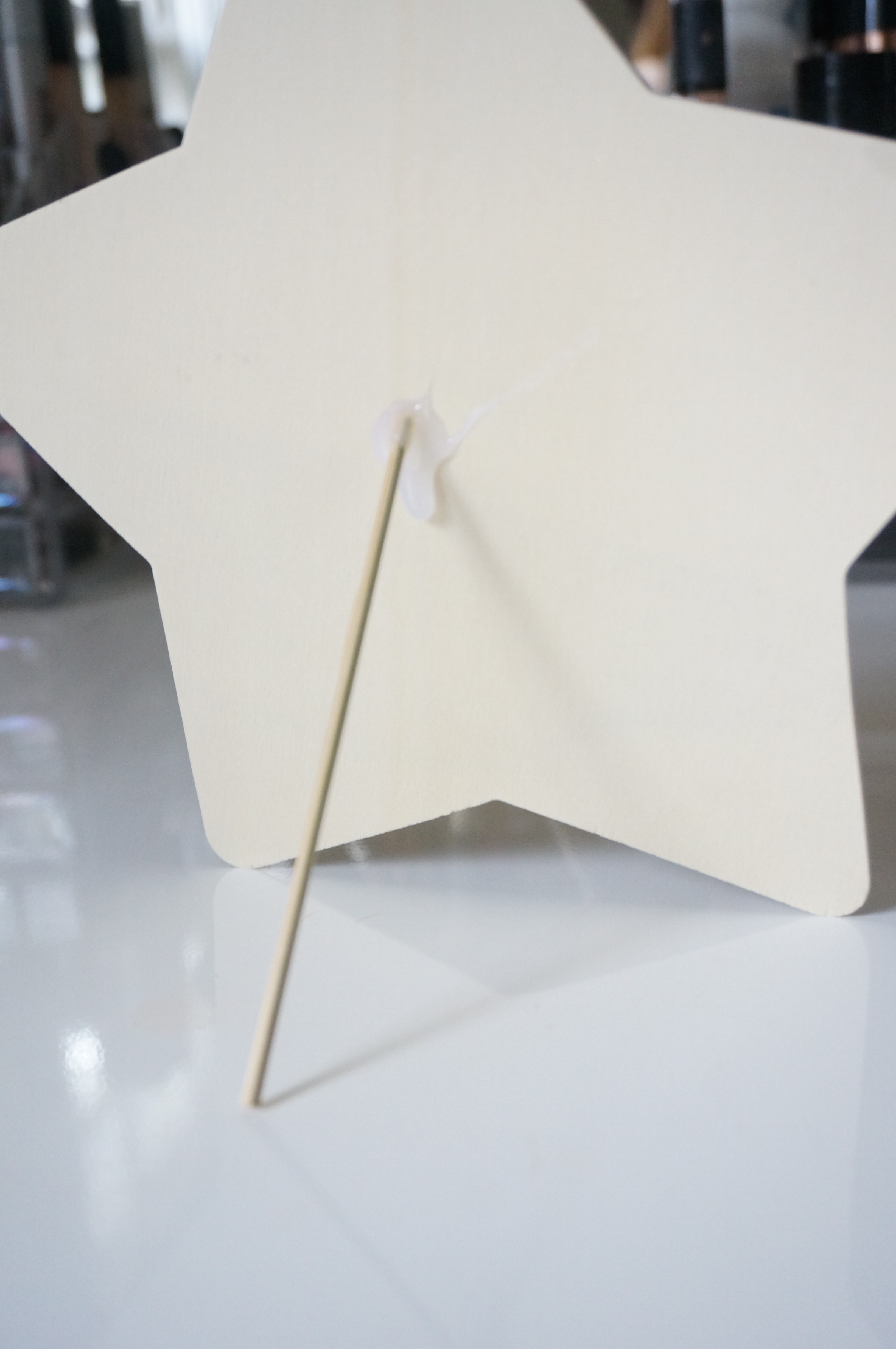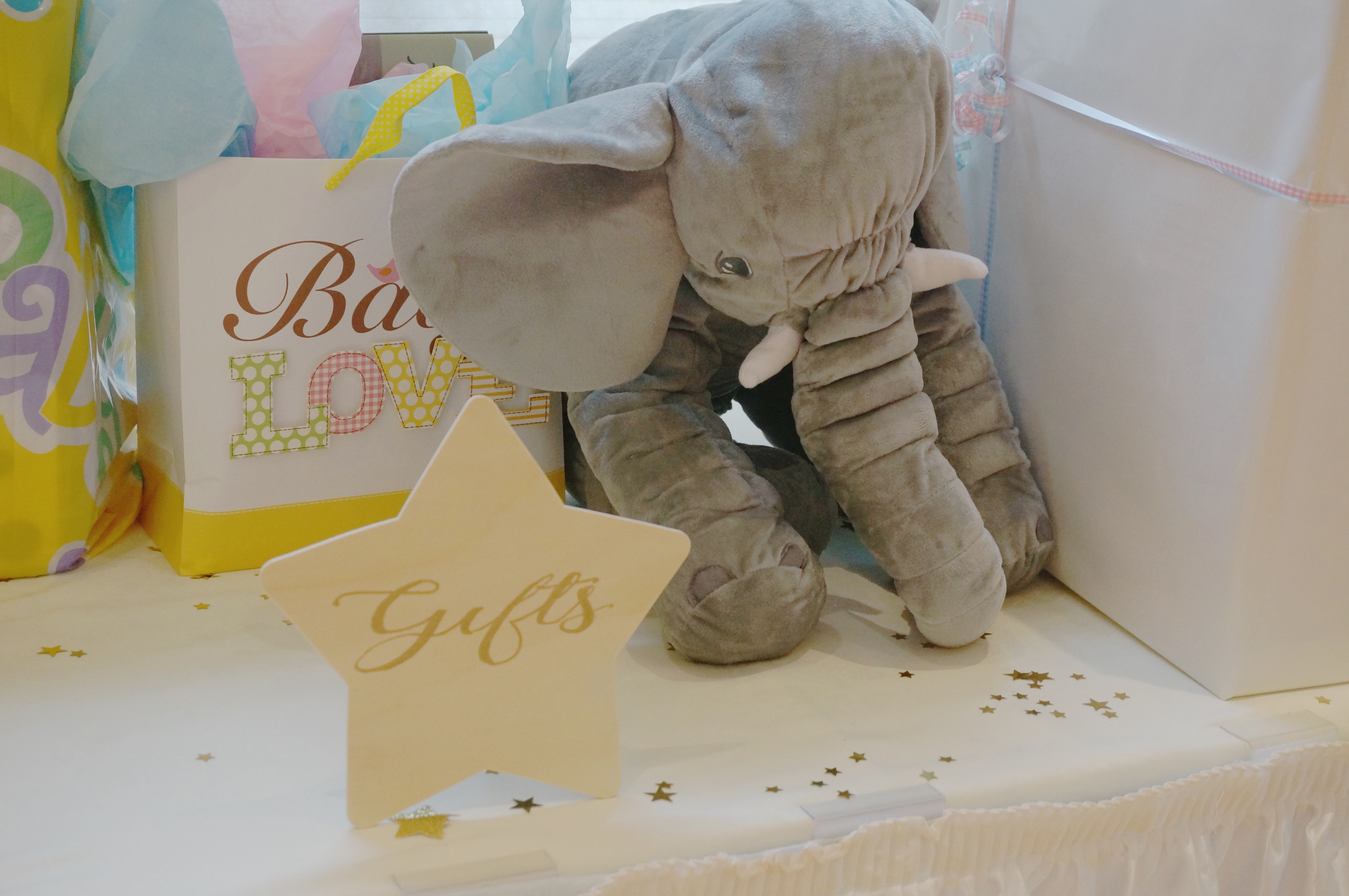 For the "letter blocks" I ordered white cardboard boxes in size 10×10.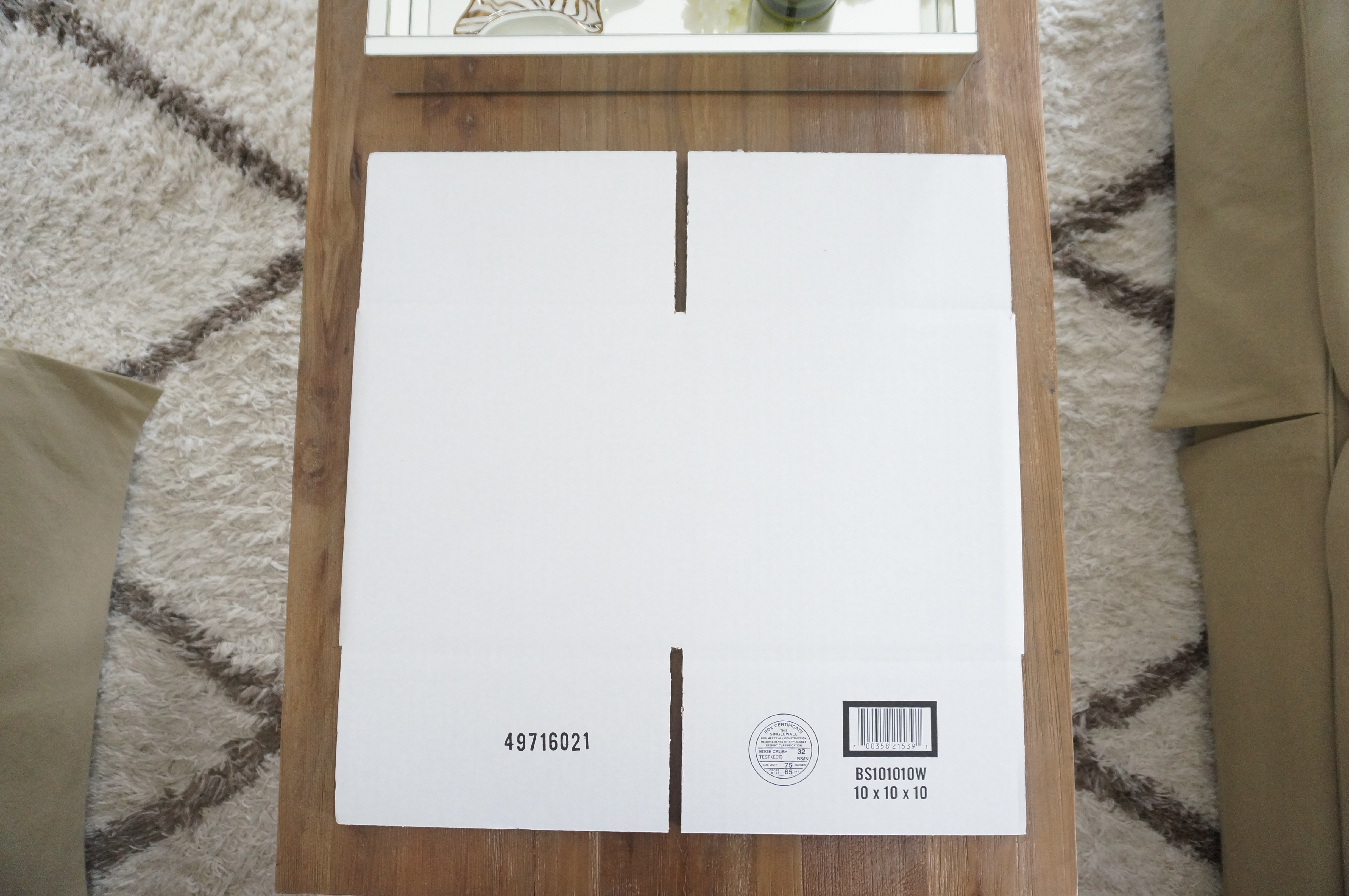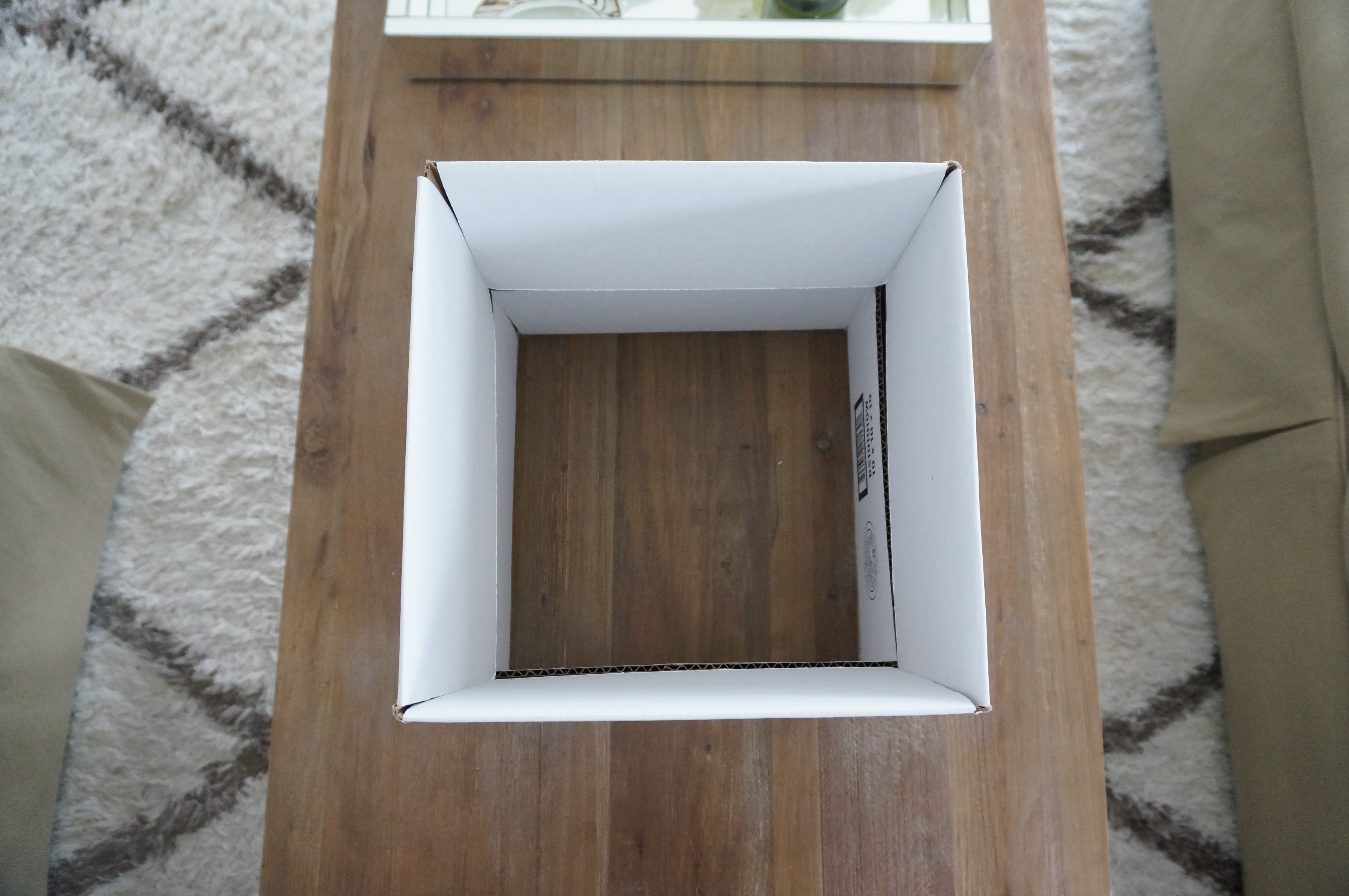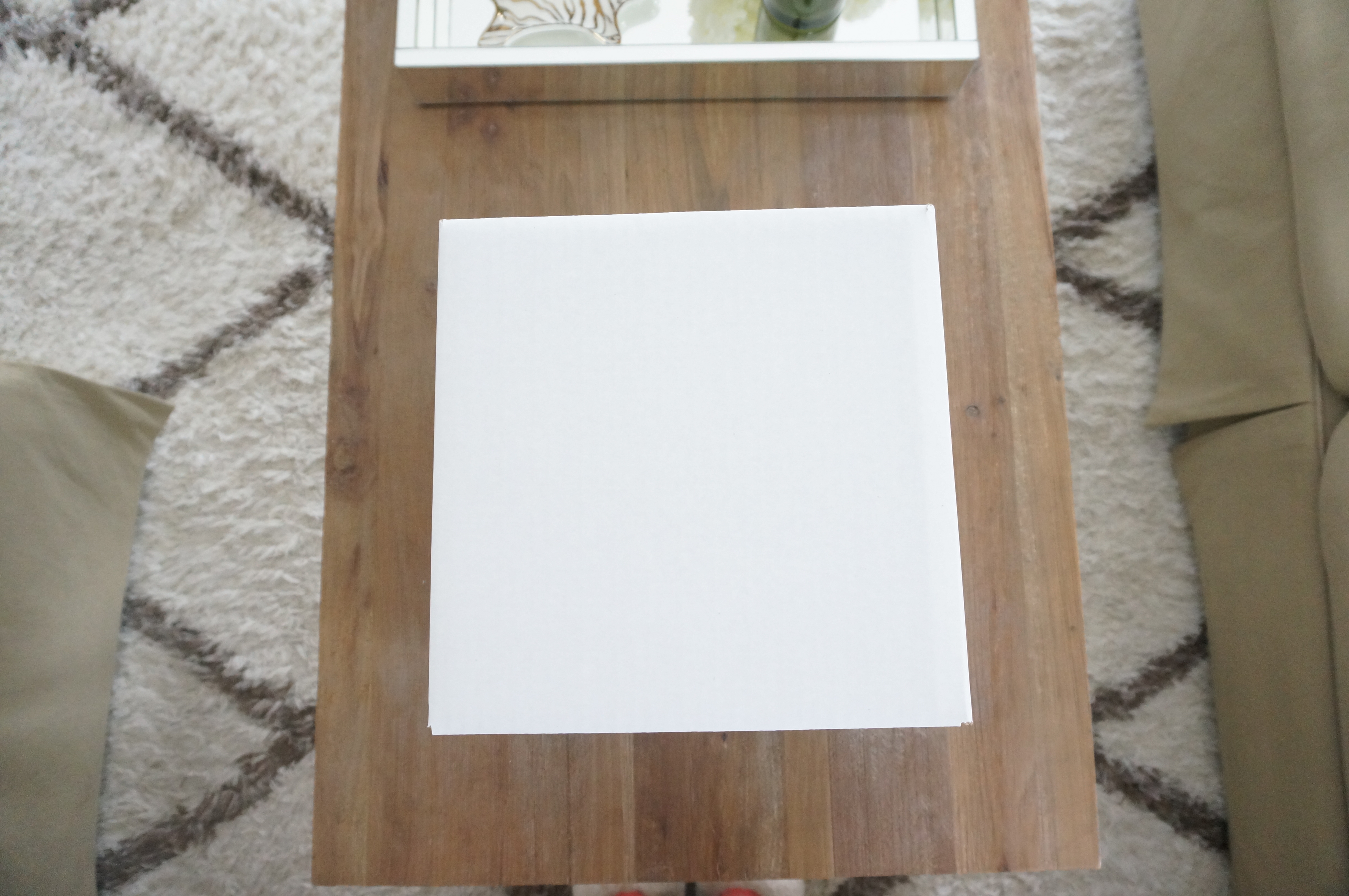 Using scrap paper, I cut 4 strips.
The left and right strips were cut at 1″x 8 1/2 and the top and bottom strip were cut at 1″ x 6 1/4″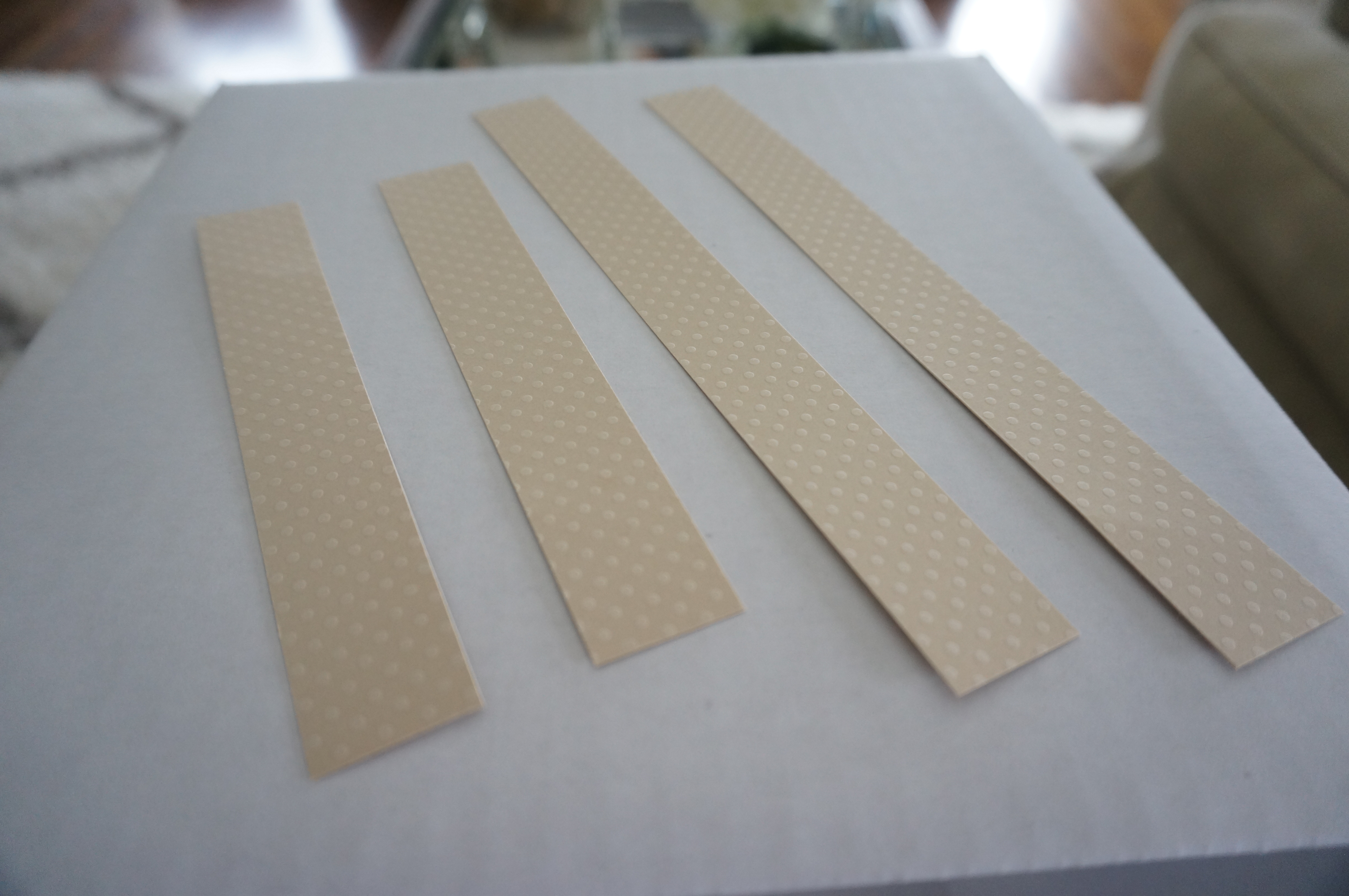 Then I placed them down on the box and using double sided tape secured them into place.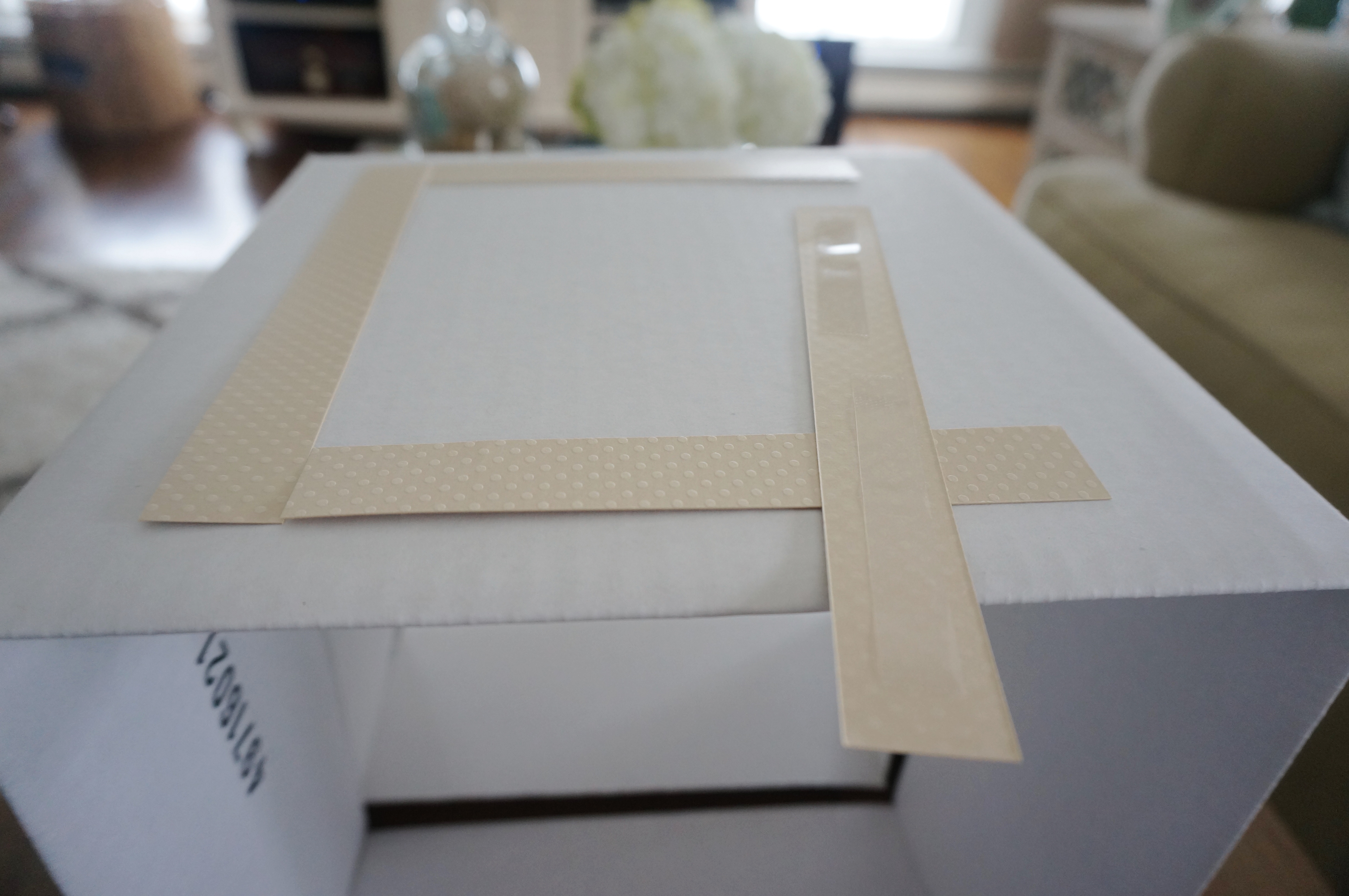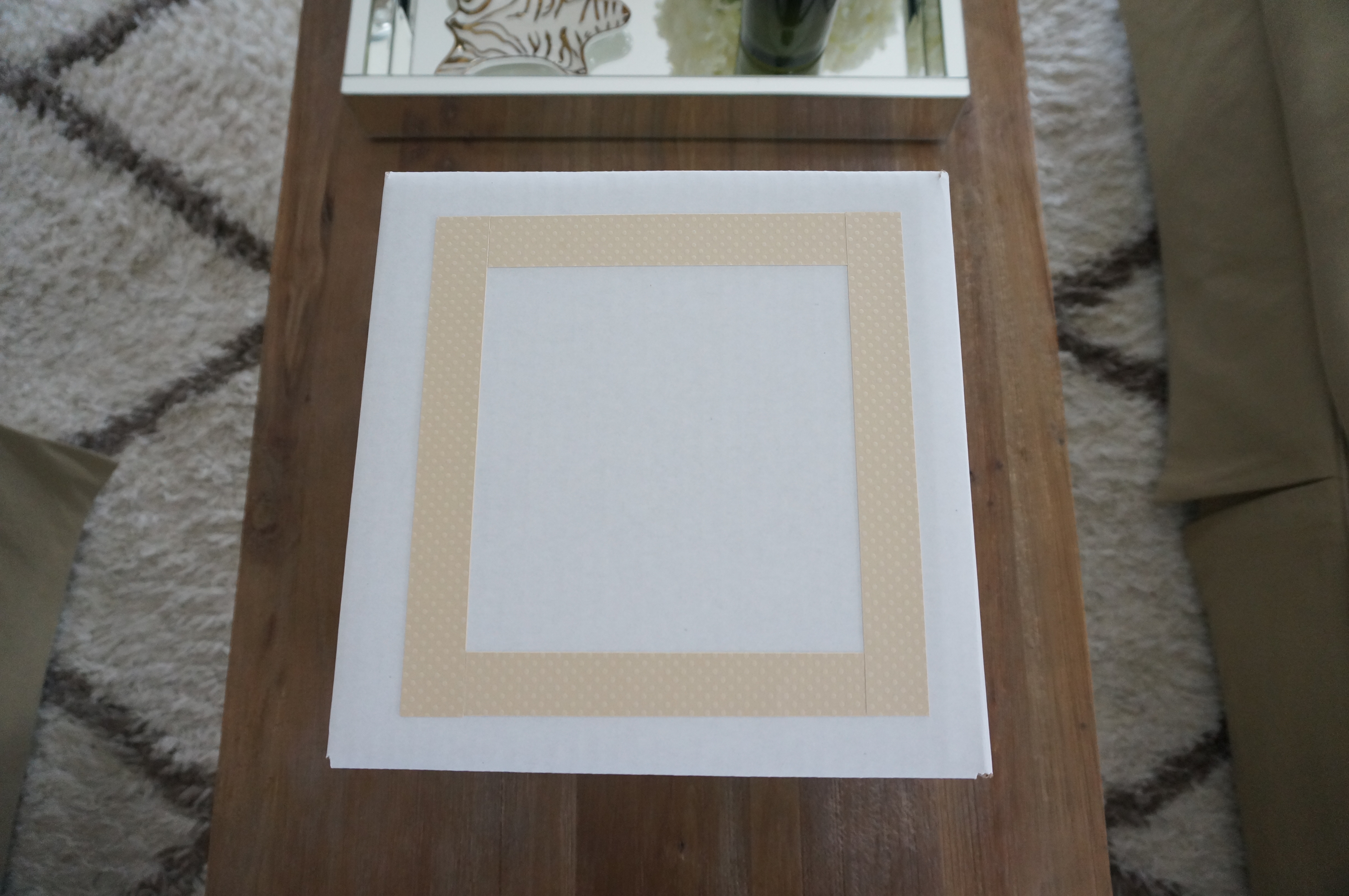 The last step was hot glueing the 5″ letter down. I used the letters A,B,C, and on the fourth side I glued down a wooden star to keep with the theme.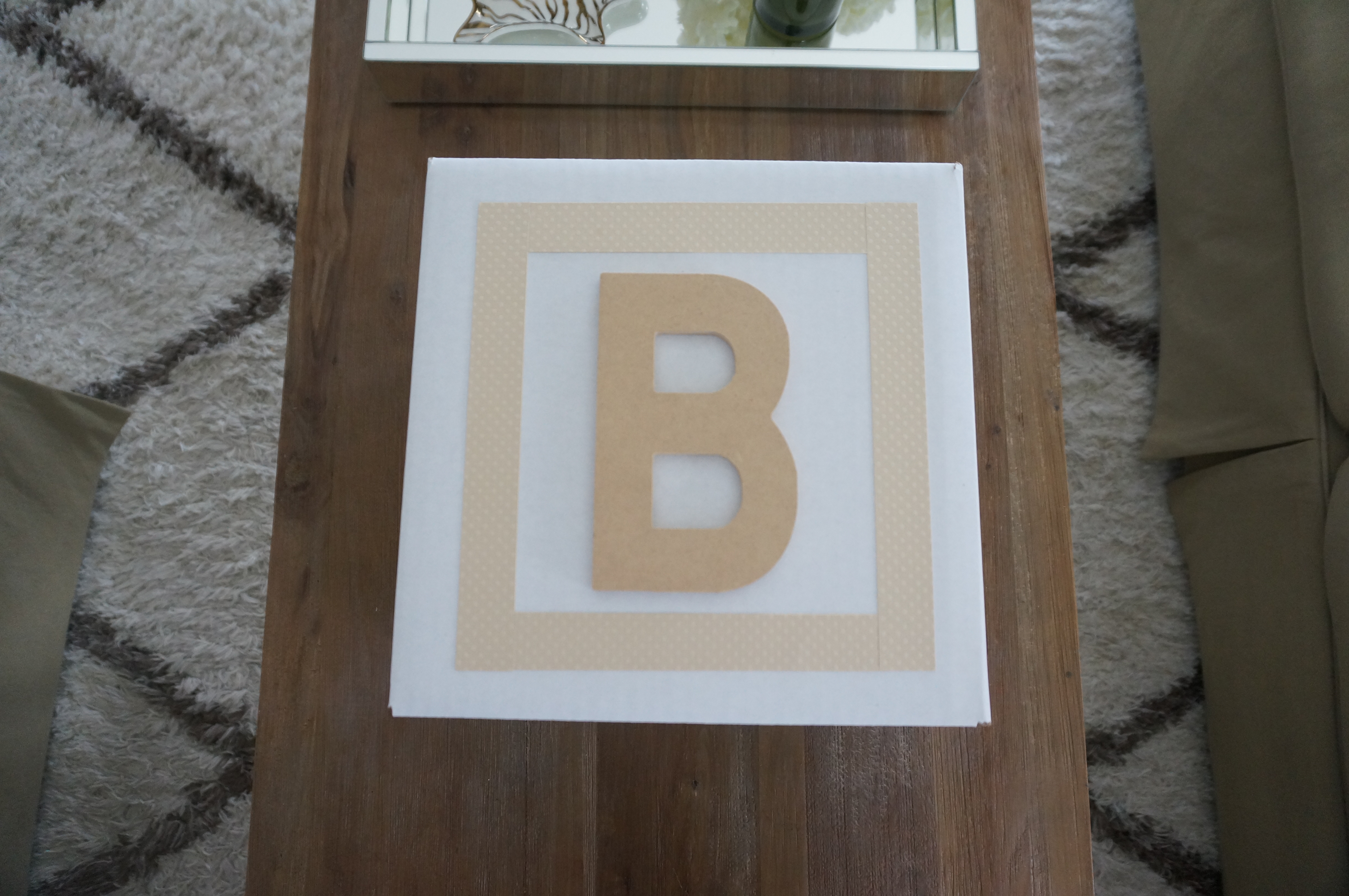 I put the vase inside to fill with the flowers.
For the favors I made the labels on print shop and used wooden skewers and gold stars that I punched out of glitter paper.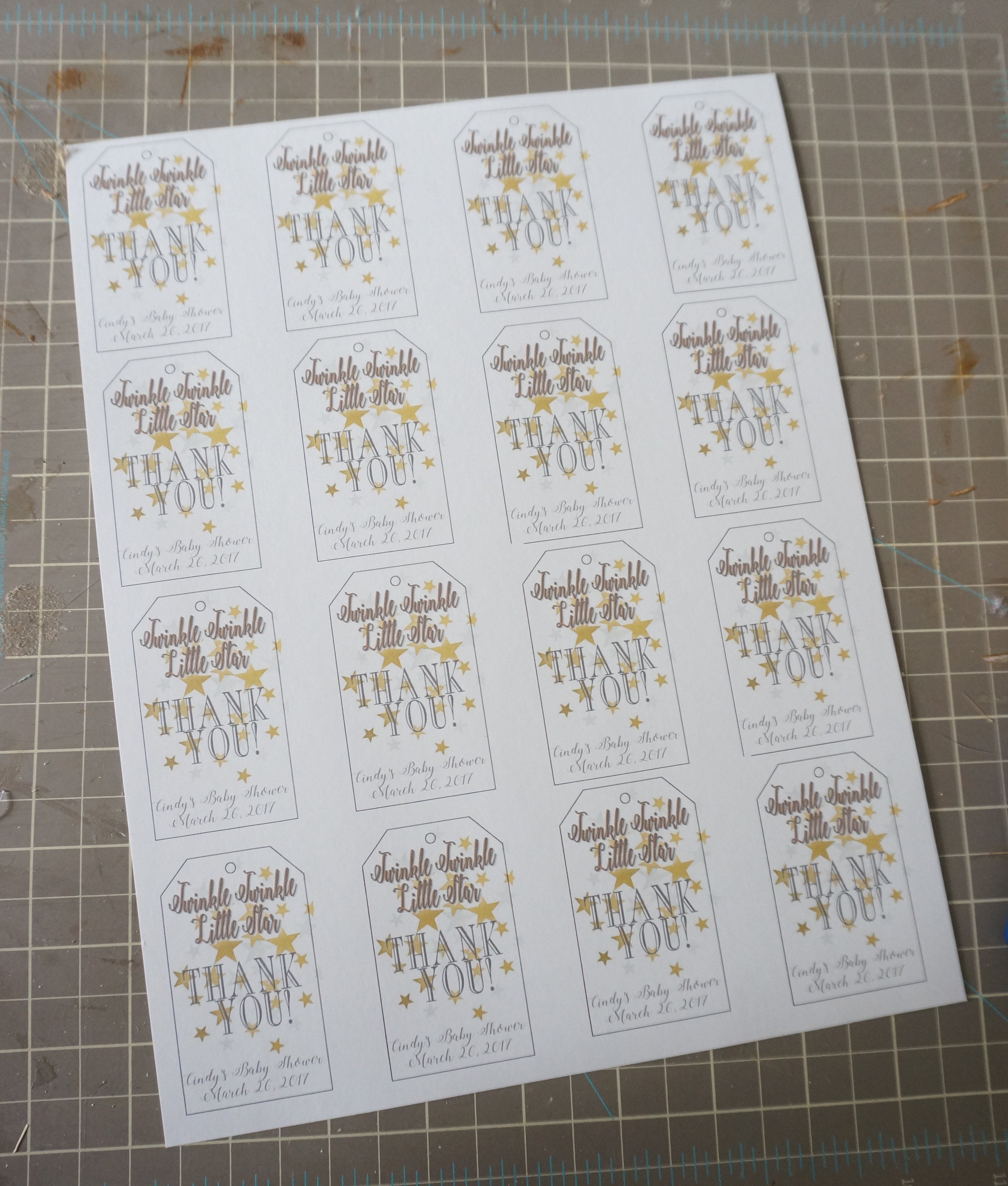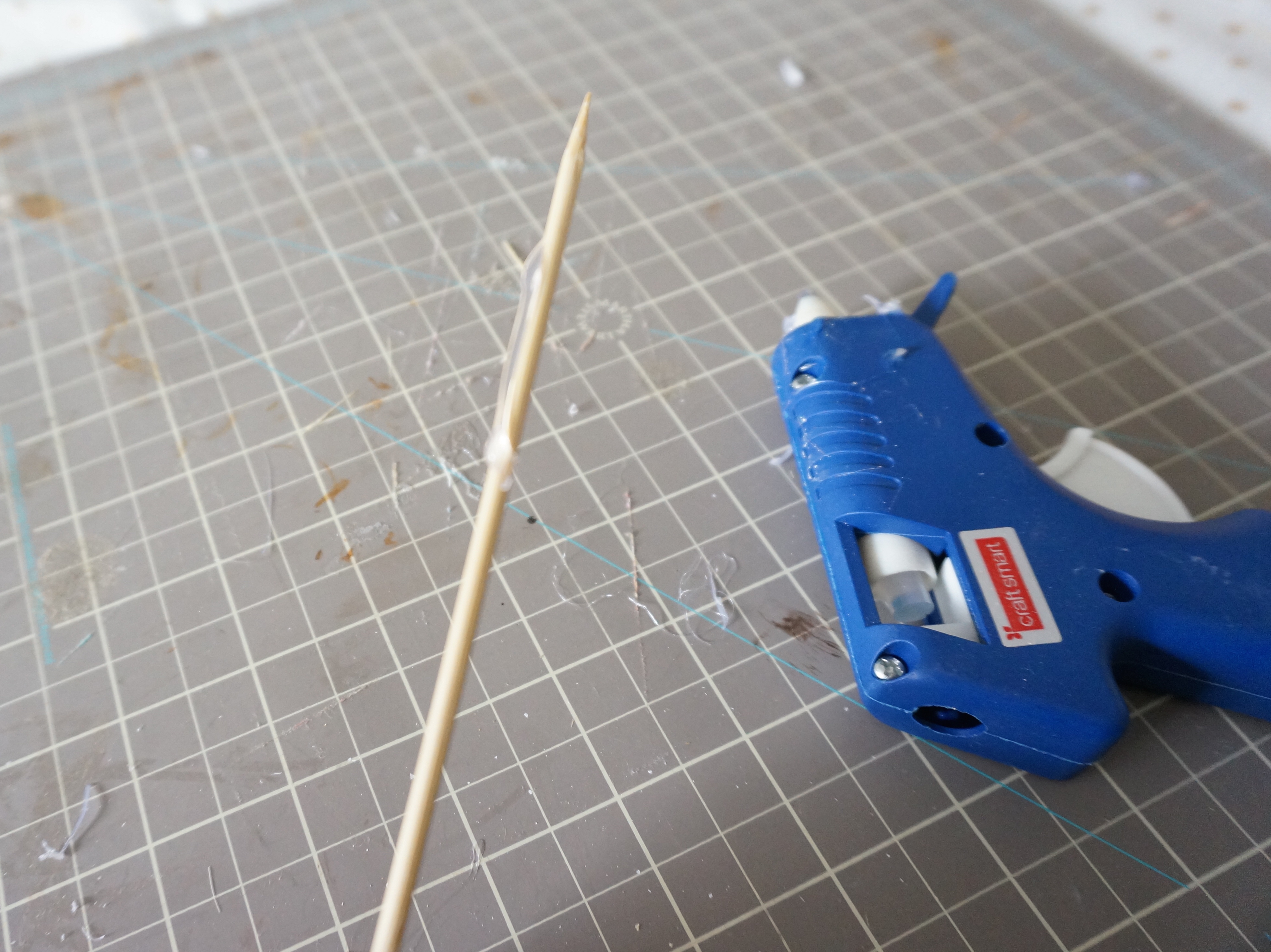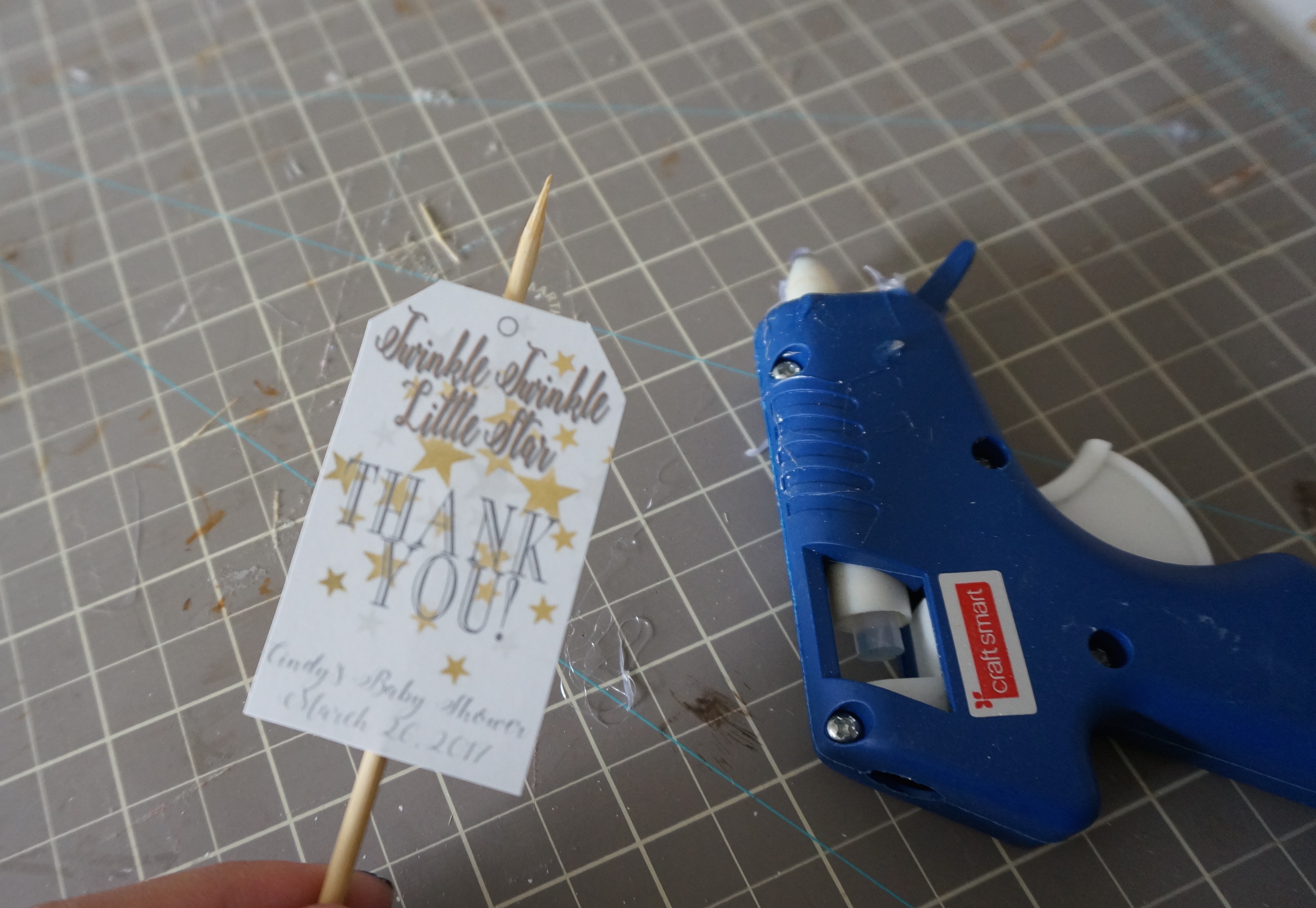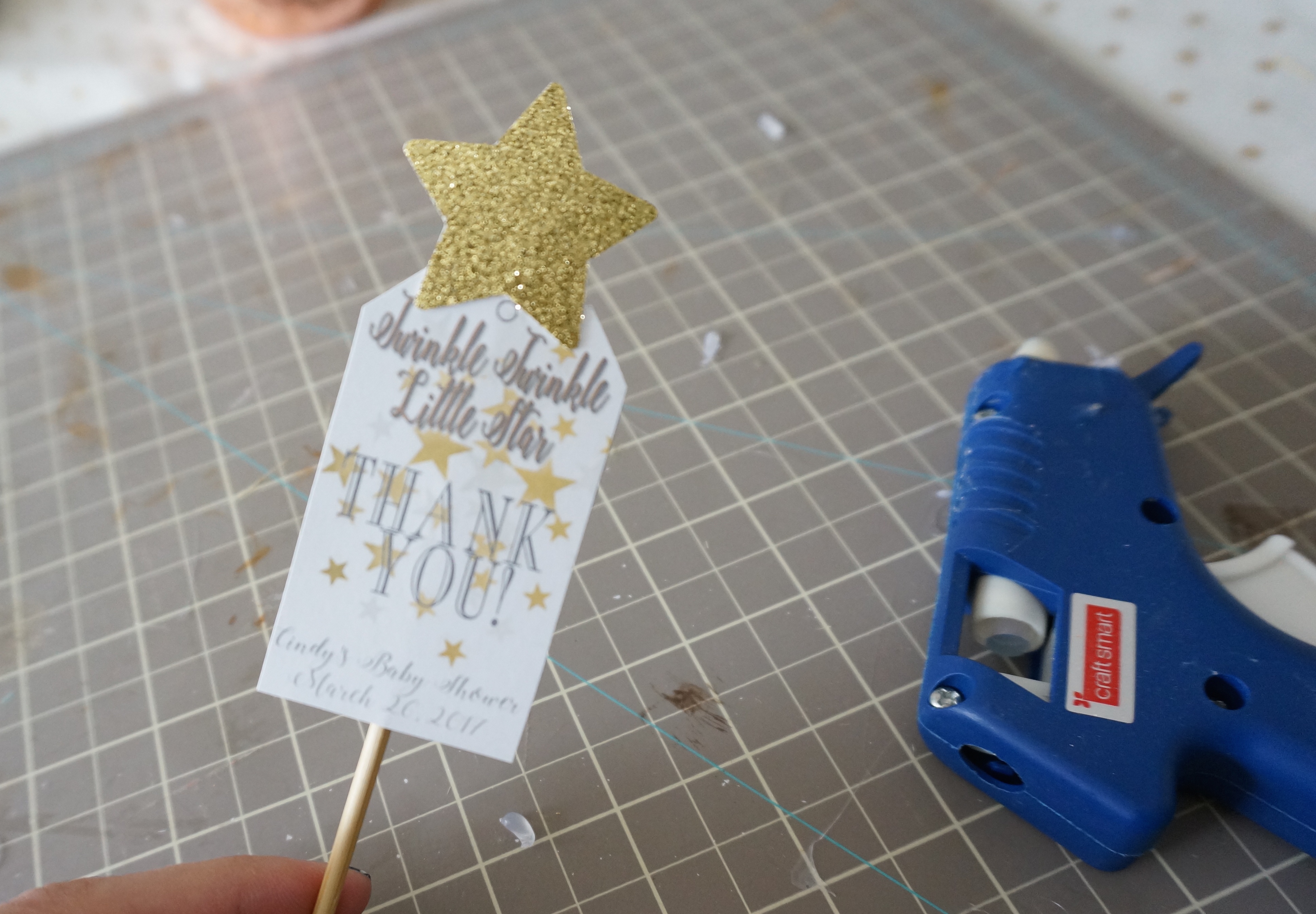 After transplanting the succulents into the planters  I just stuck the skewer into the dirt for a cute little favor! The greatest thing about these plants was that they arrived in a variety of types!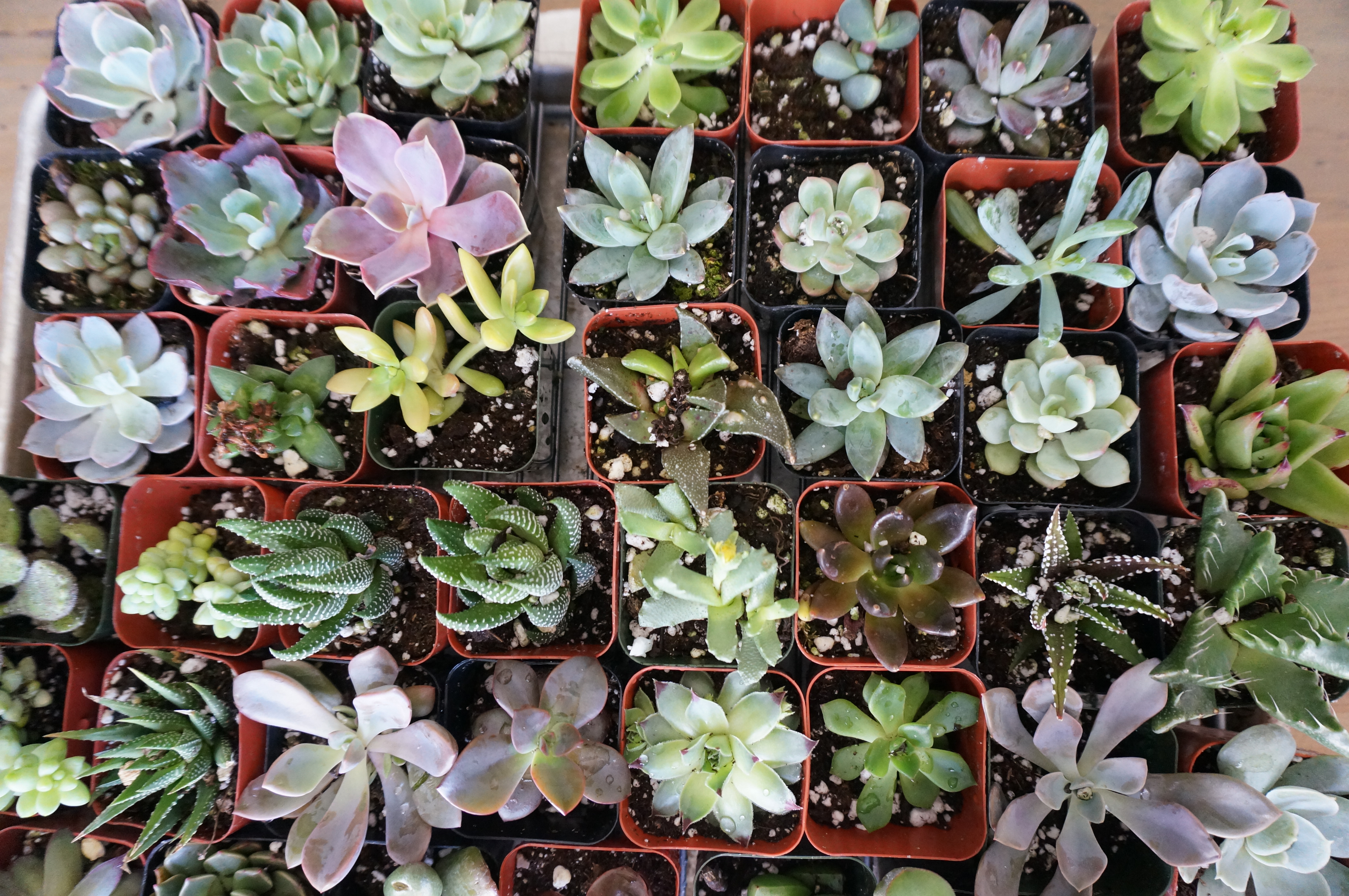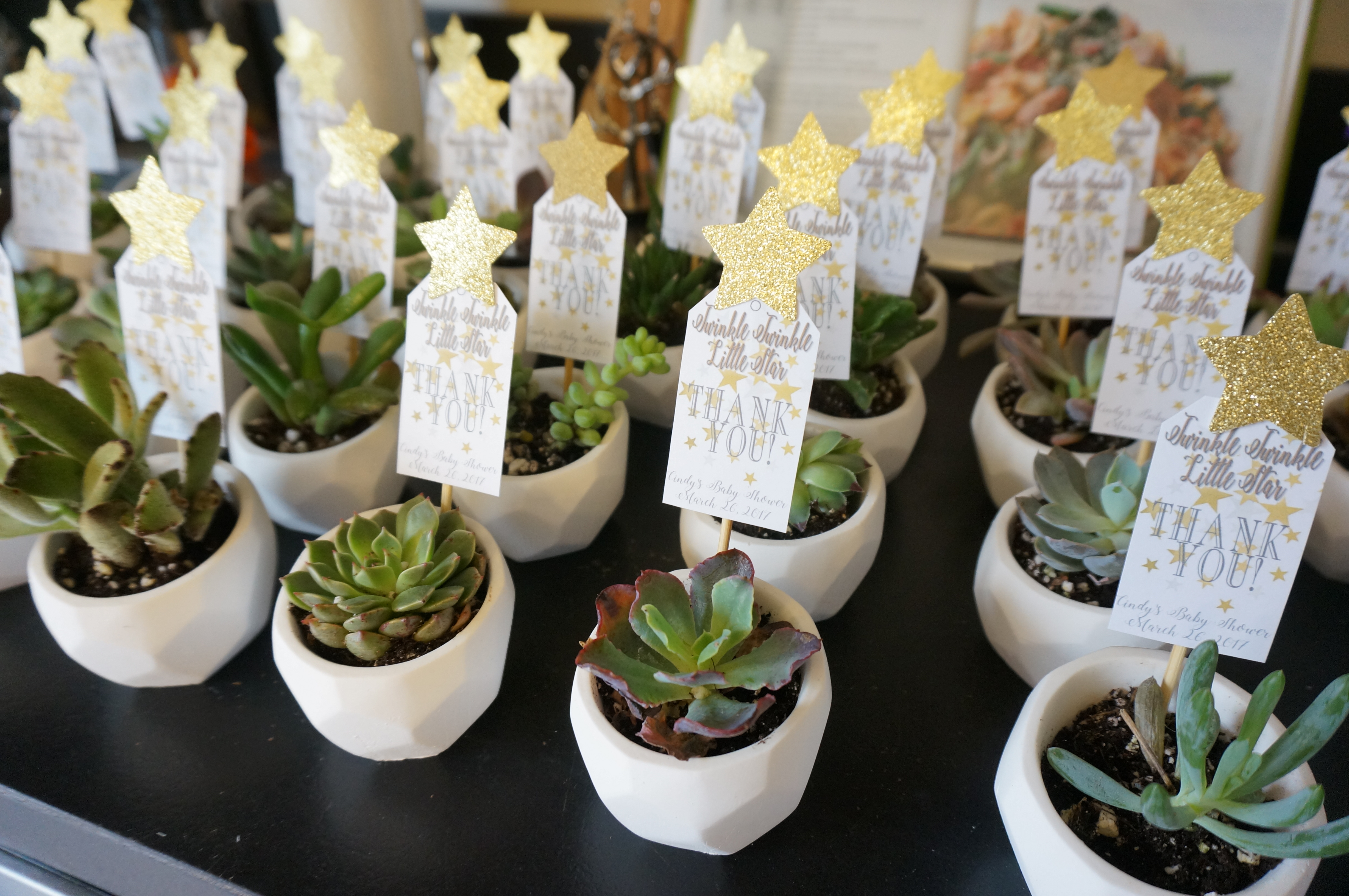 We placed one at everyone's seat which helped with decor and also made it easy for everyone to take it as they leave rather than me taking the chance of forgetting to give them out!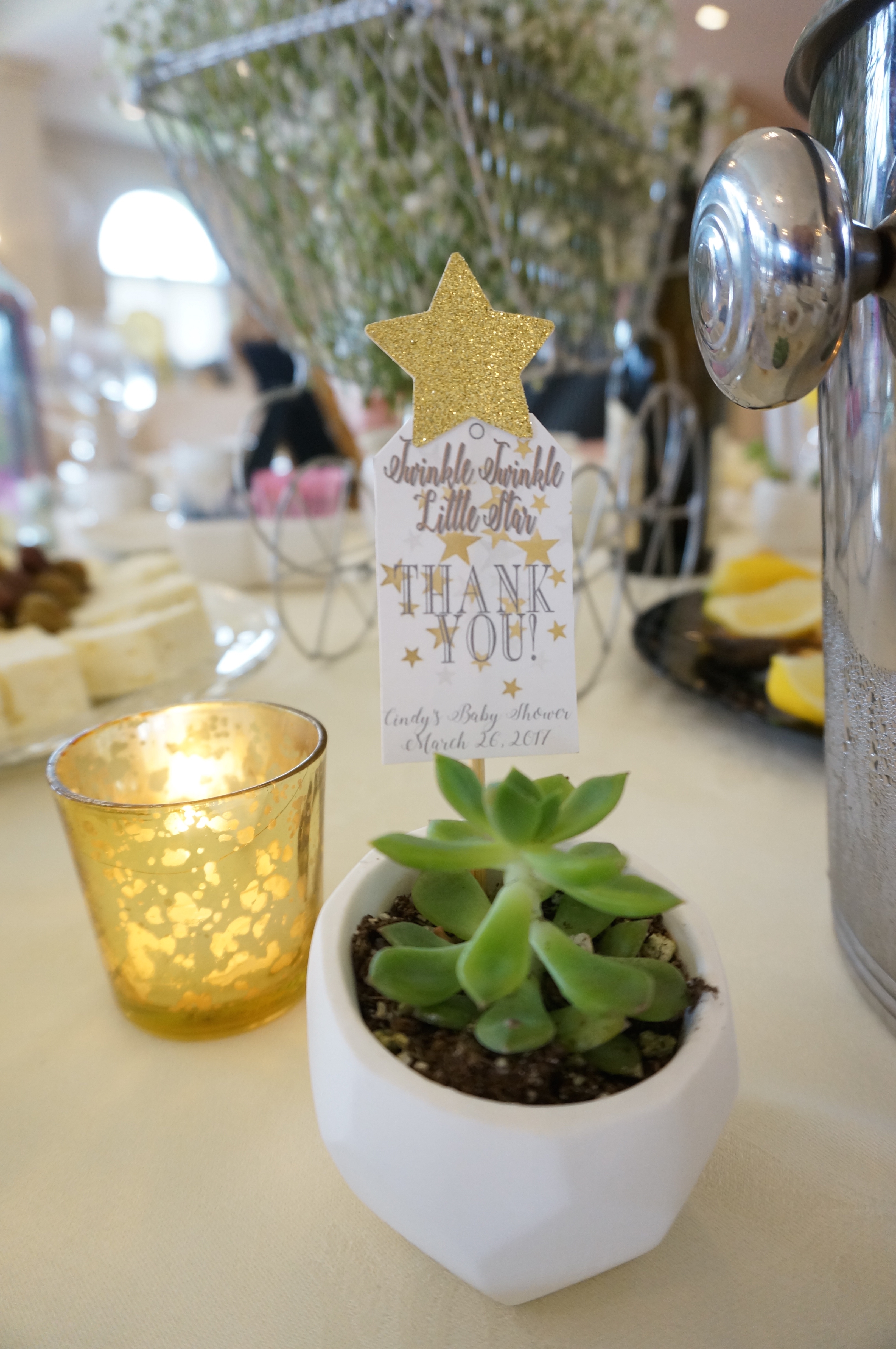 Me and my gorgeous bestie who helped me put all of this together!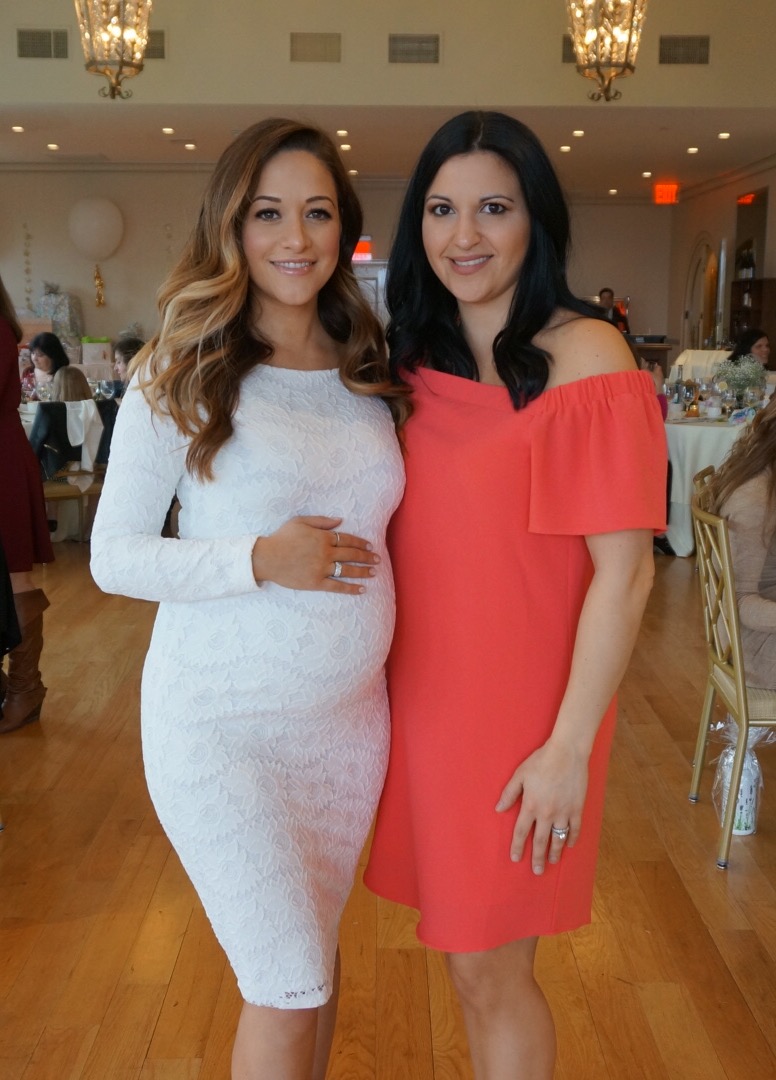 All Sources:
Balloons – GreatGalas
Tassels – Michaels
Twinkle Twinkle Sign – PARTYsimplified
Wooden Stars – Michaels
Wooden Blocks – WoodpeckerLG
Desserts – Baking You Crazy
Star Garland – Oriental Trading
Prizes – Marshalls
Baby Shower Games – Draw Me A Party
Cardboard Box – Uline
Scrap Paper – Michaels
Wooden Letters – Michaels
Wire Baby Carriage – Wired Events 
Succulents – The Succulent Source
Succulent Planters – Target
White Lace Dress – Nordstrom 
I hope you get inspired and if you use any of these ideas I'd love to see! Don't forget to follow along for updates!
Subscribe HERE
Facebook HERE
Instagram HERE