Hi guys! We are finally getting things moving with the nursery! The last time we left off we had ripped up the old carpet and tore down all of the molding around the room. Since then we've had the electrician in to move our light since it wasn't centered and had them install the new light!
The next step was painting the room! I had tested a few colors on the wall and the winner was Balboa Mist.  I left the painting up to the men even though it was no VOC paint. They painted 2 coats of primer and then 2 coats of Balboa Mist. The color looked great going on! I was so happy that was what I went for.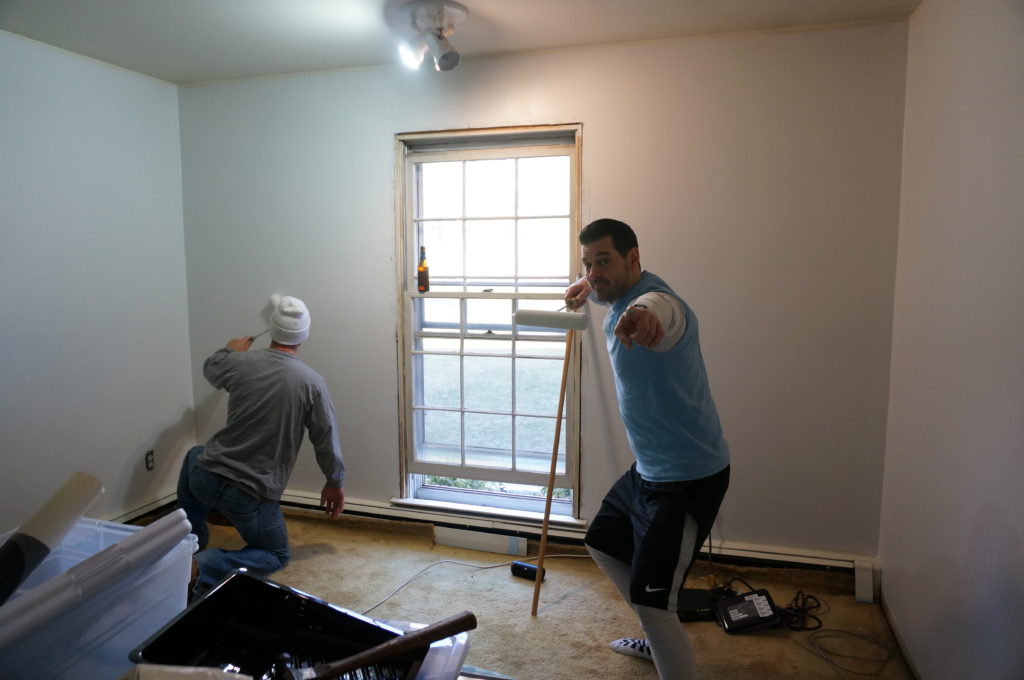 It wasn't long until after it was done drying that I noticed how different the color looked. It went from the greige that it originally looked like to a blueish gray. In some lights in almost looks purple but other times it looks greige…it is wild! I don't hate it. It's not what I pictured but I think that once the old yellow rug leaves the room it will help.
The next step was getting all of our molding delivered and painting it since it only comes primed. We also put together our two Billy bookcases that we are going to have mounted on either side of the window. Here is where things got a little complicated. Since I wanted to put the bookcases besides the window they needed to be raised since our baseboard heat runs under the window. Our friend came and build the boxes we would need to float them and cut out a space so the heat could still escape. The rest of the molding was put in and finally the room is coming together!
My amazing mom came and gave the closet a a fresh coat of white paint and also painted the closet doors. Since the doors are in a shudder style I figured it would be easiest to spray paint them then to have to go in with a brush and I was right! It's amazing what a fresh coat of white paint can do!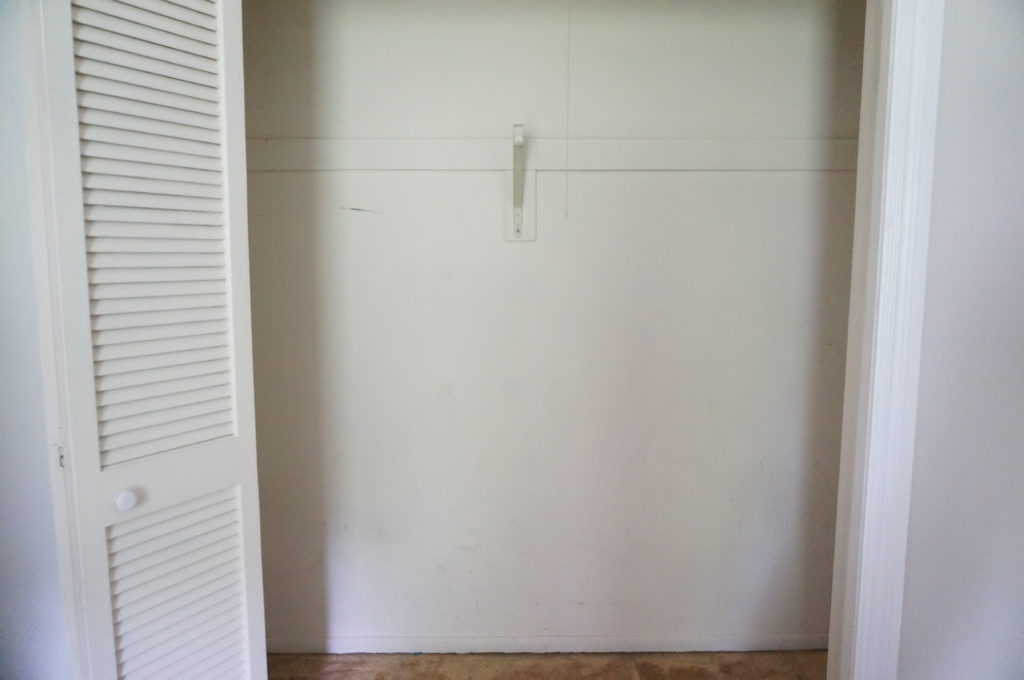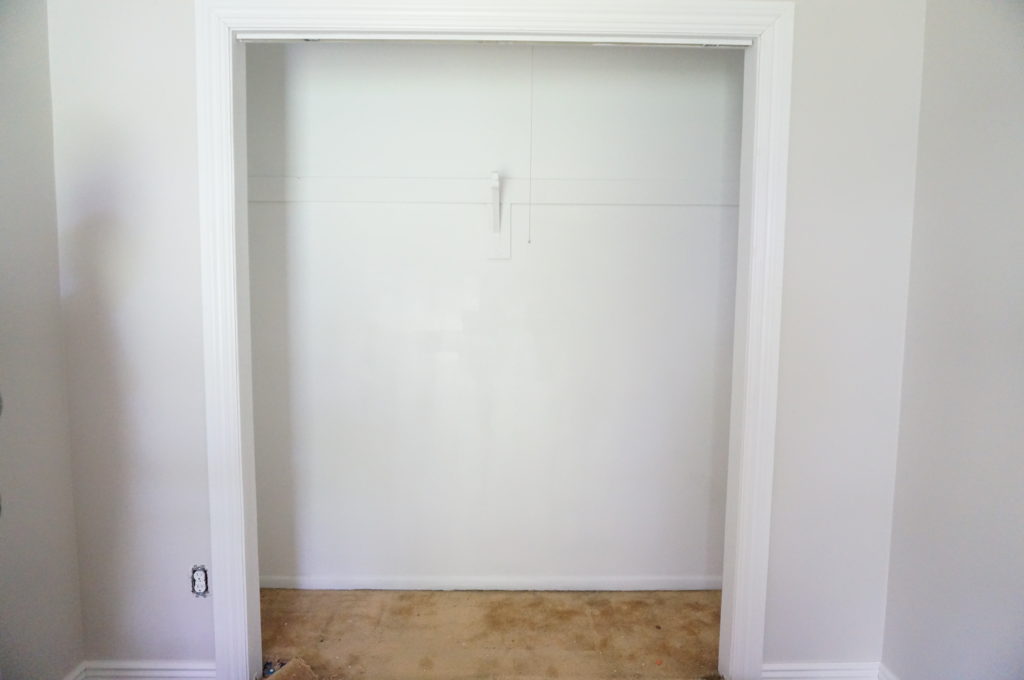 All the trim was put up, caulked and now we are ready to put it all together! To think this room was our junk room at one point!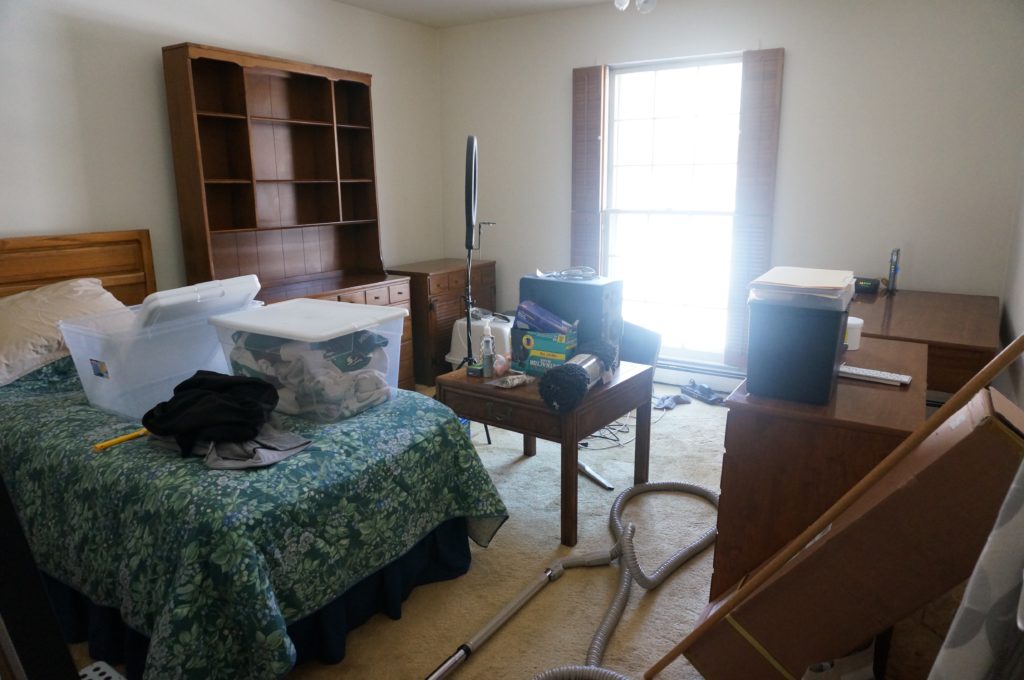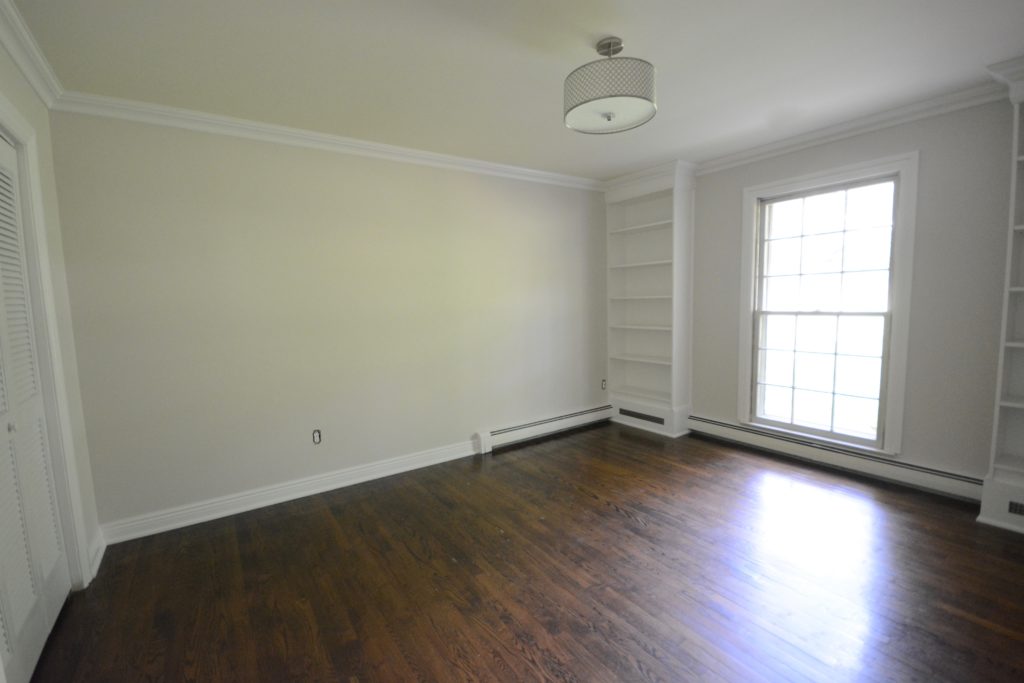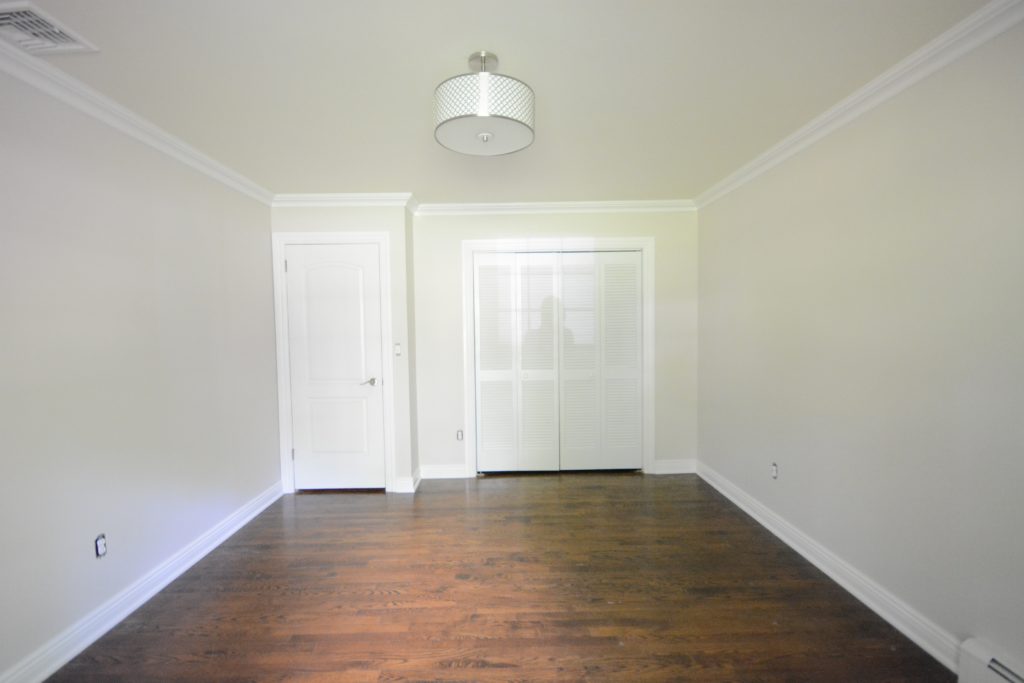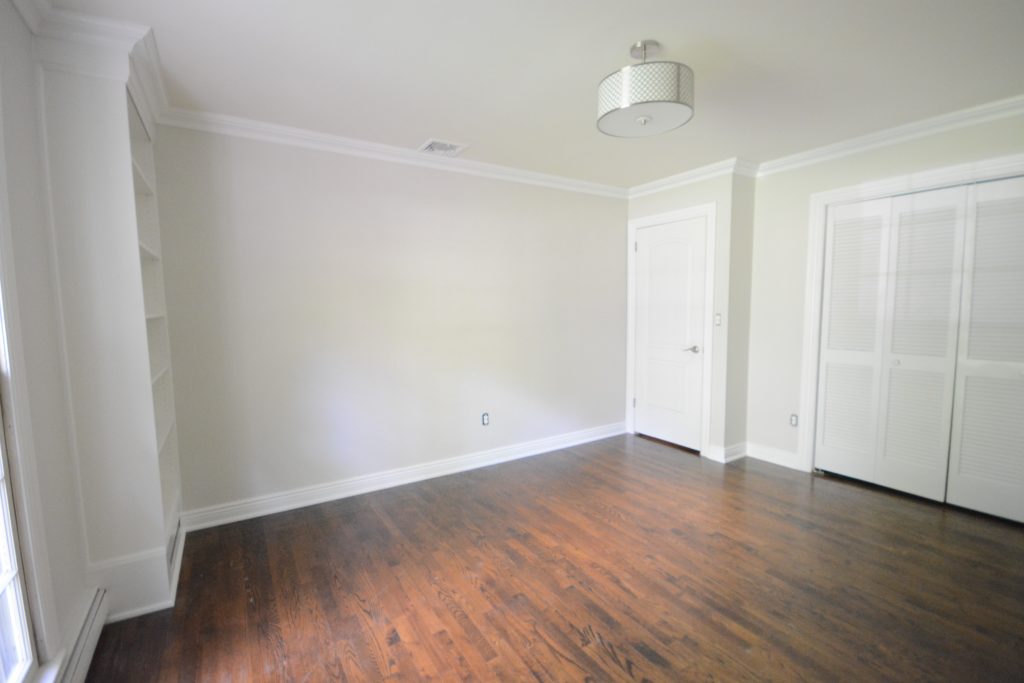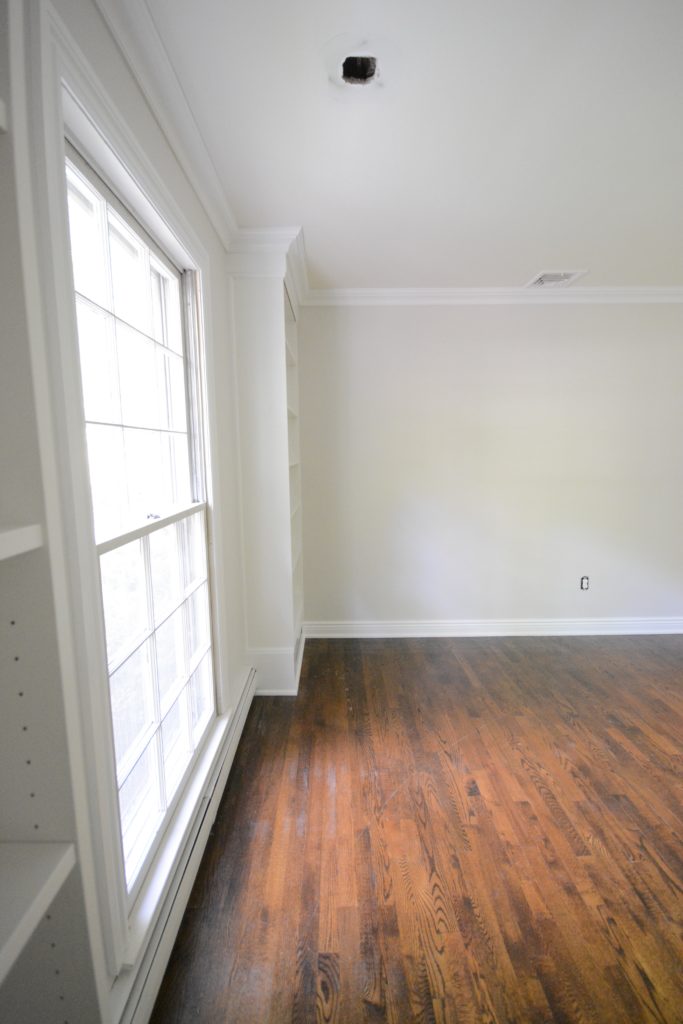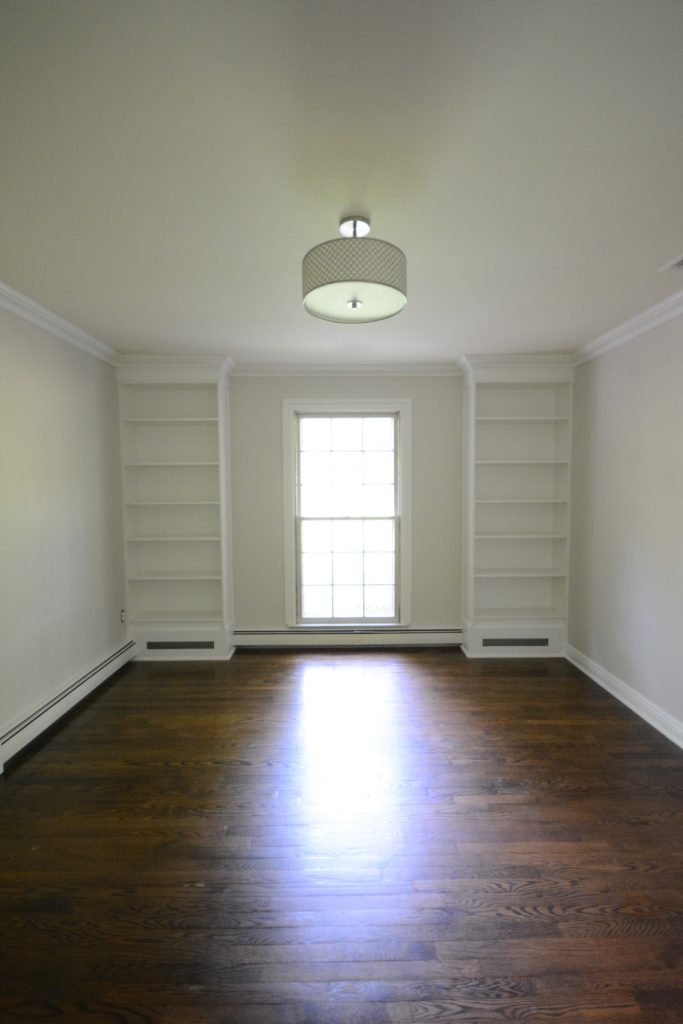 The floors have since been polished and outlets covered! And it turns out once we took that old yellow carpet out of there the wall color turned out to be just what I wanted! 
Stay tuned for the final reveal!!