The time has finally come! To say that this room has been a labor of love is a complete understatement! I have always had a love of home design and creating a beautiful space but this room was something completely different. It wasn't just about textures and color schemes, it was so much more! I hope that our baby grows to love this space as much as we loved creating it. 
If you've been here before then you've seen where the space started and how it's evolved. If not, here's a trip down memory lane! You can also read Part I here and Part II here.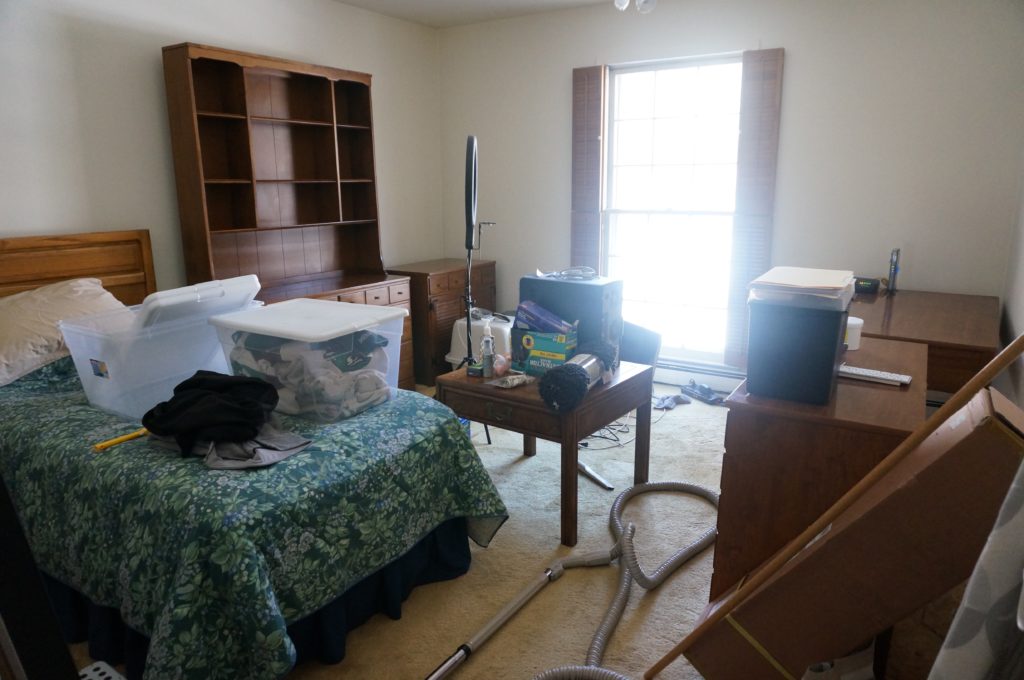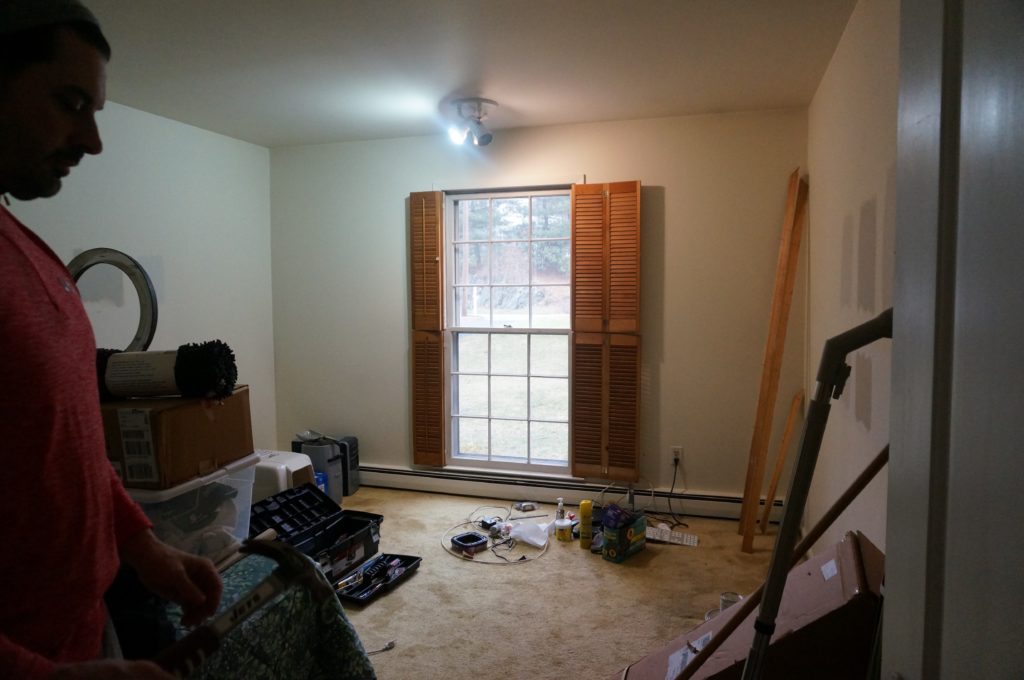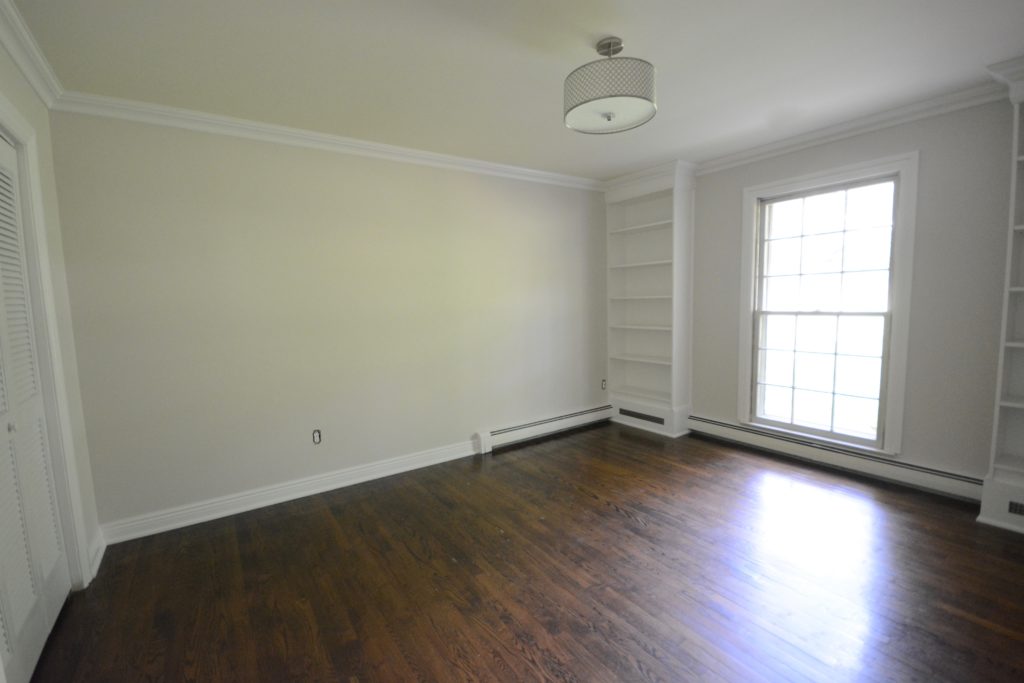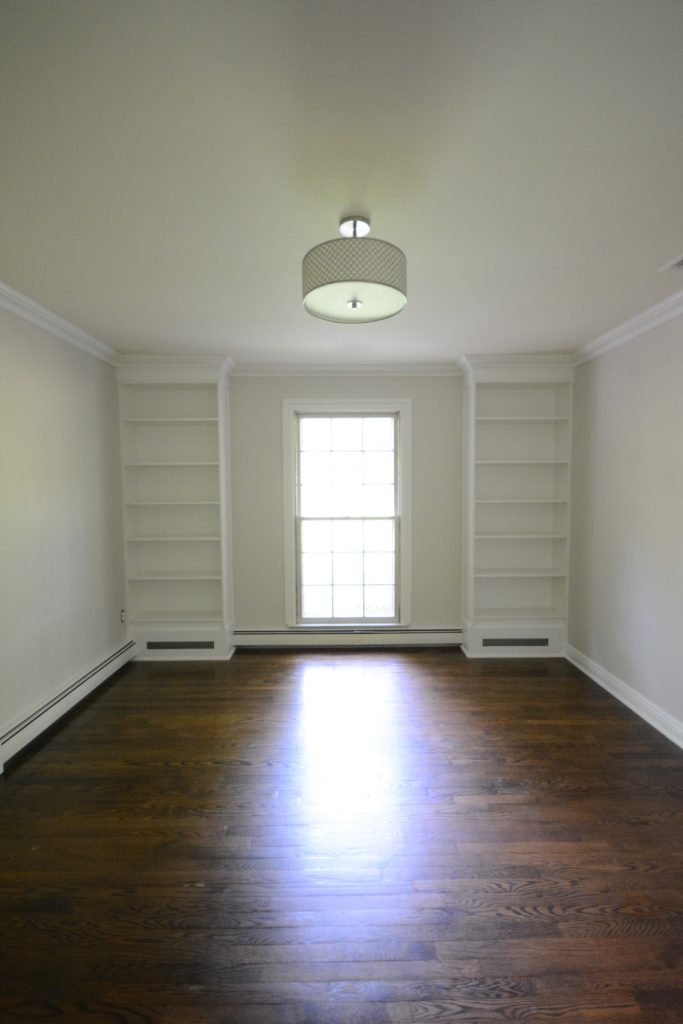 Here's another look at the mood board I created for the space.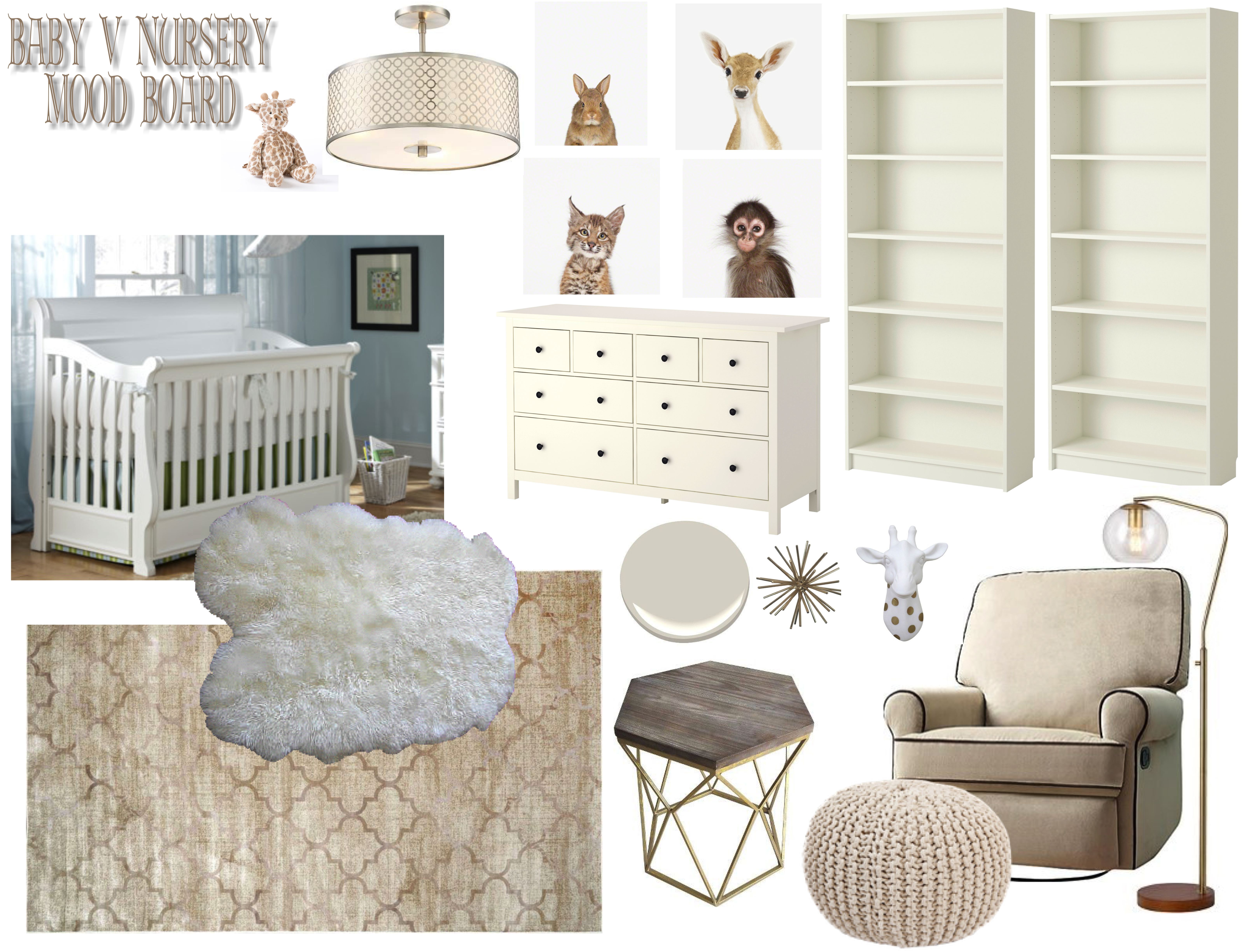 And here is the room all ready for Baby V!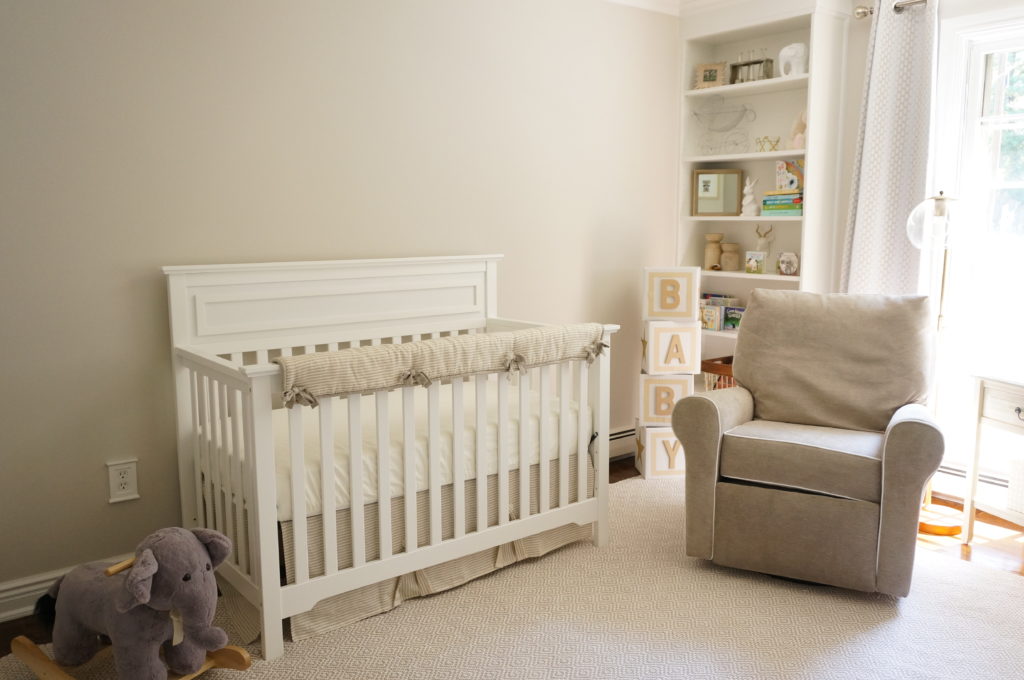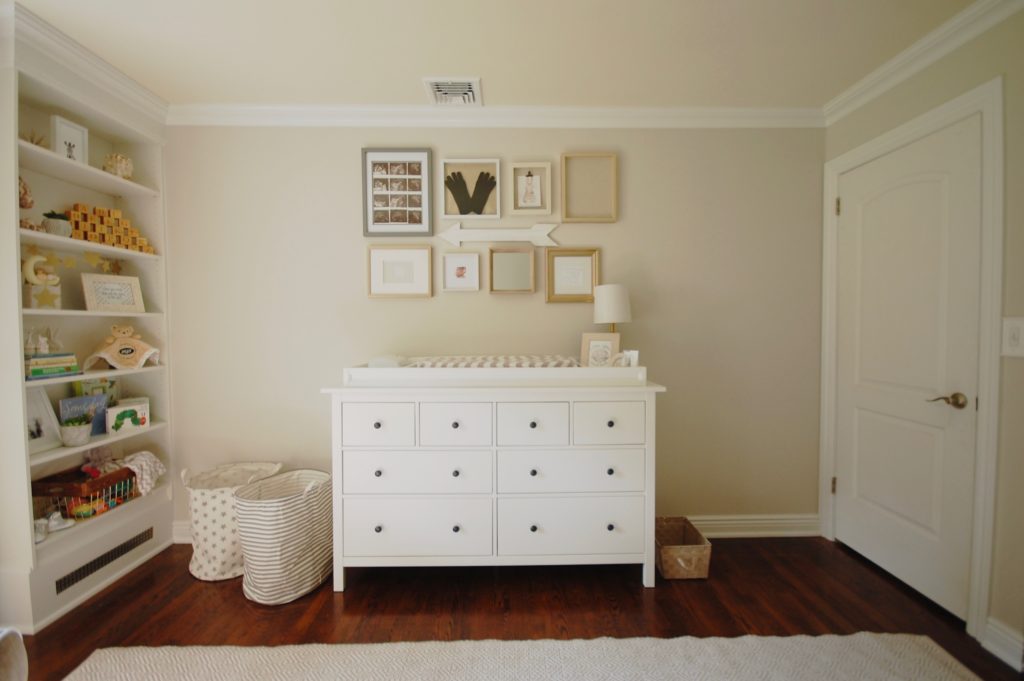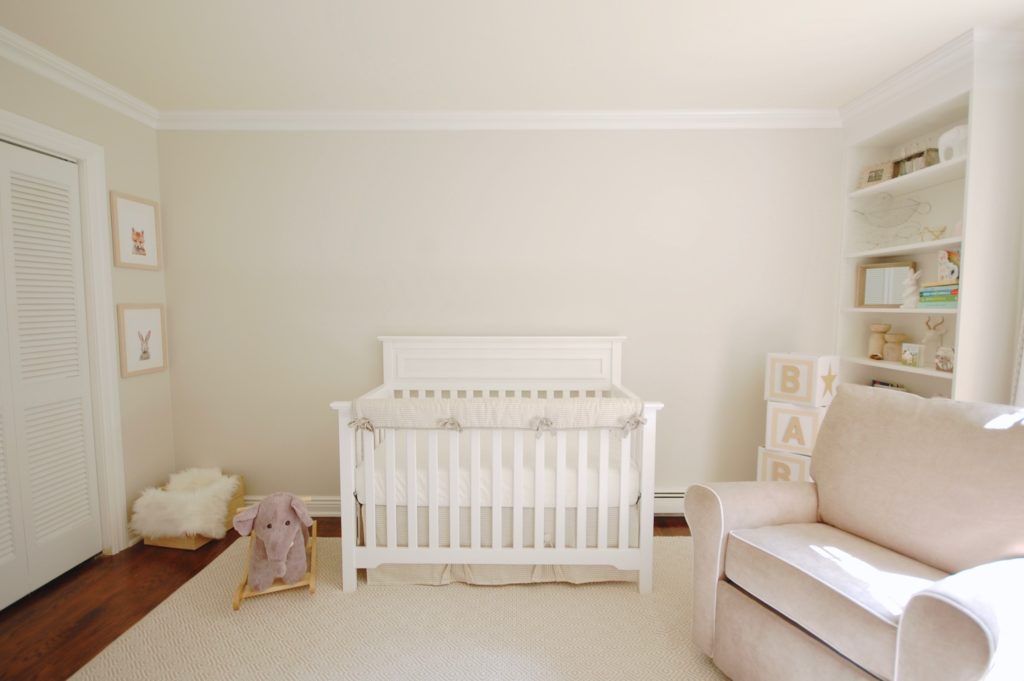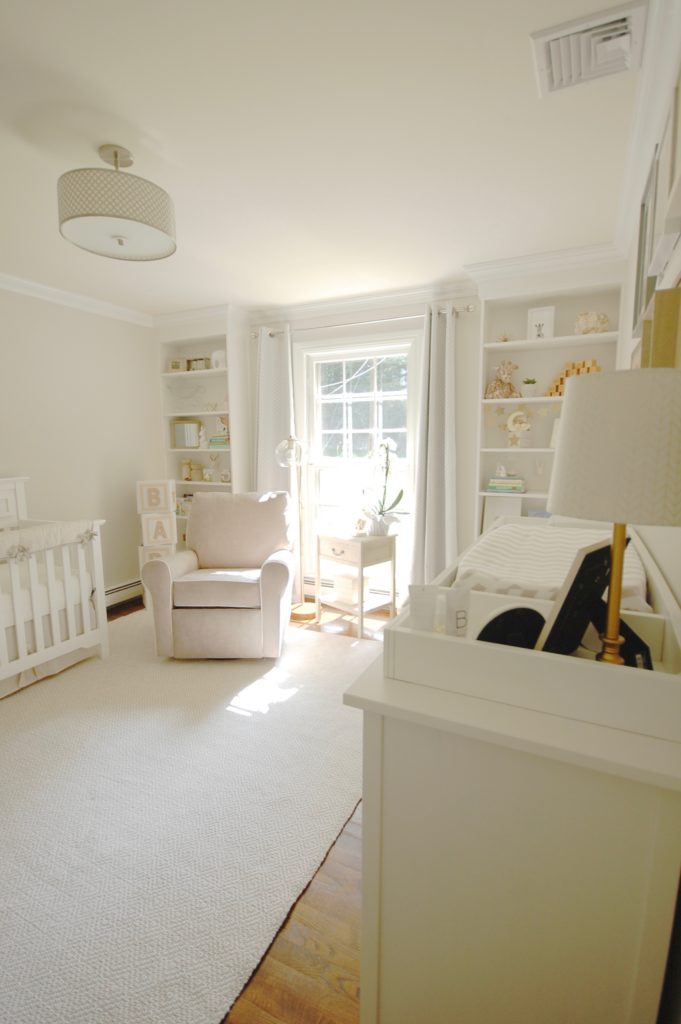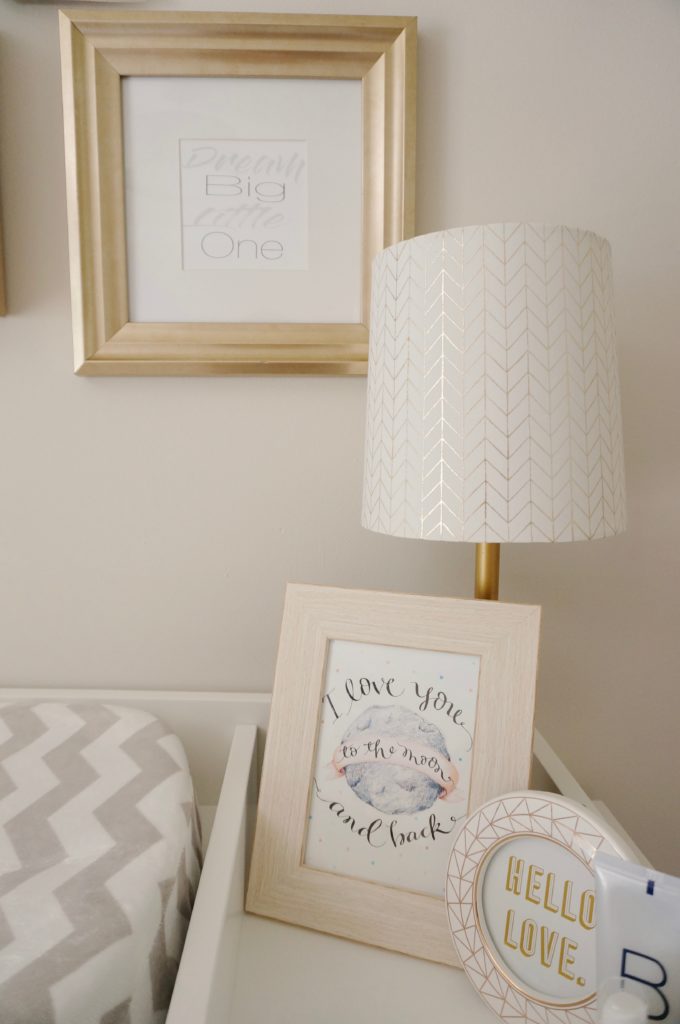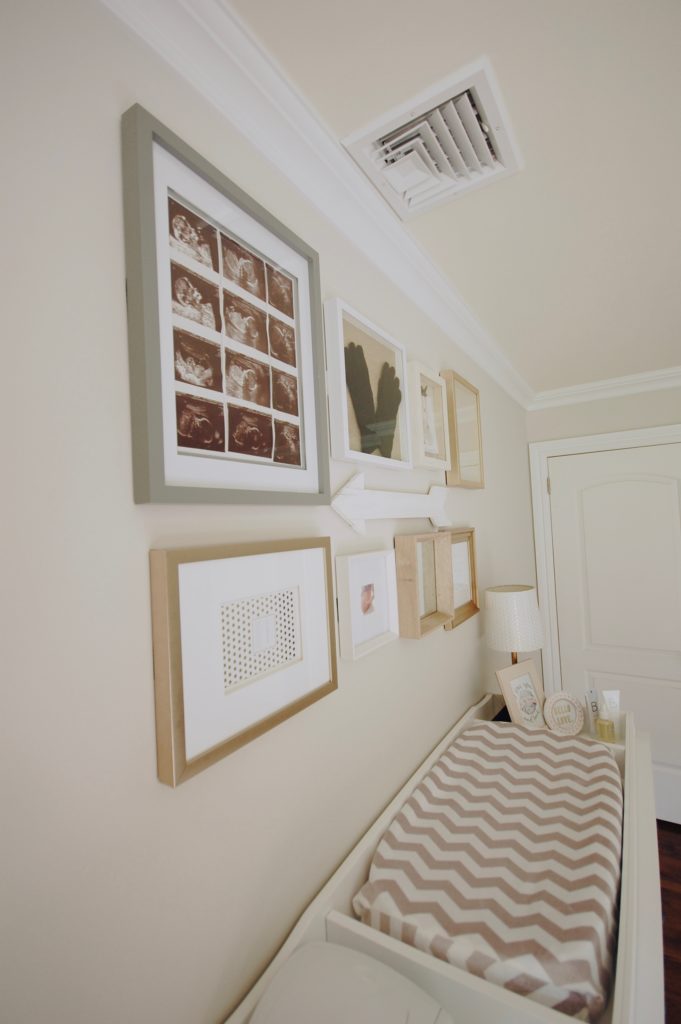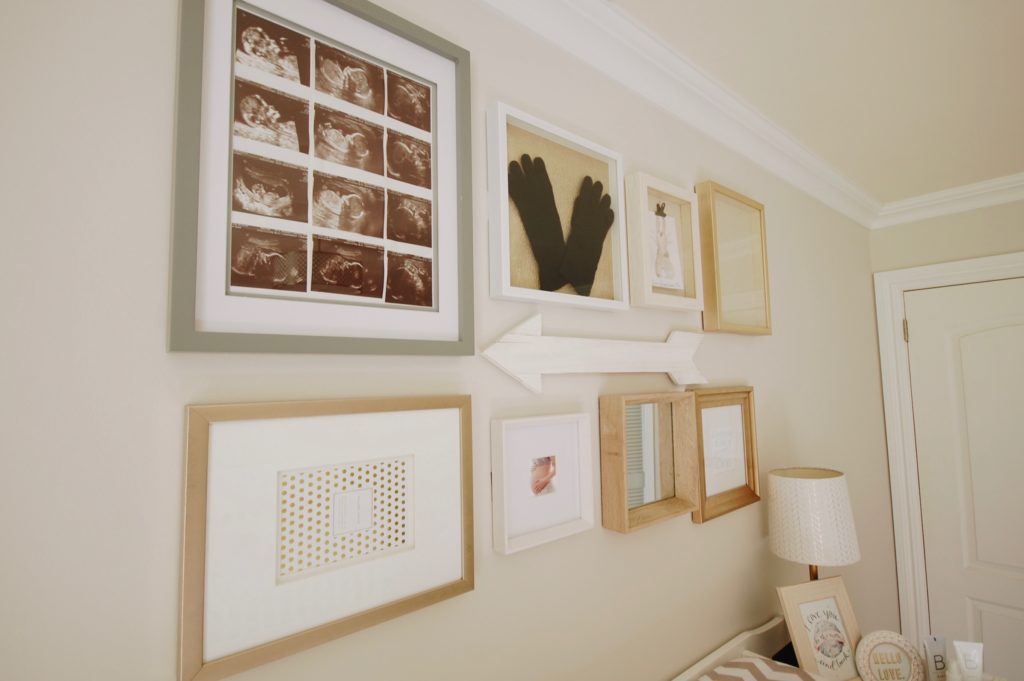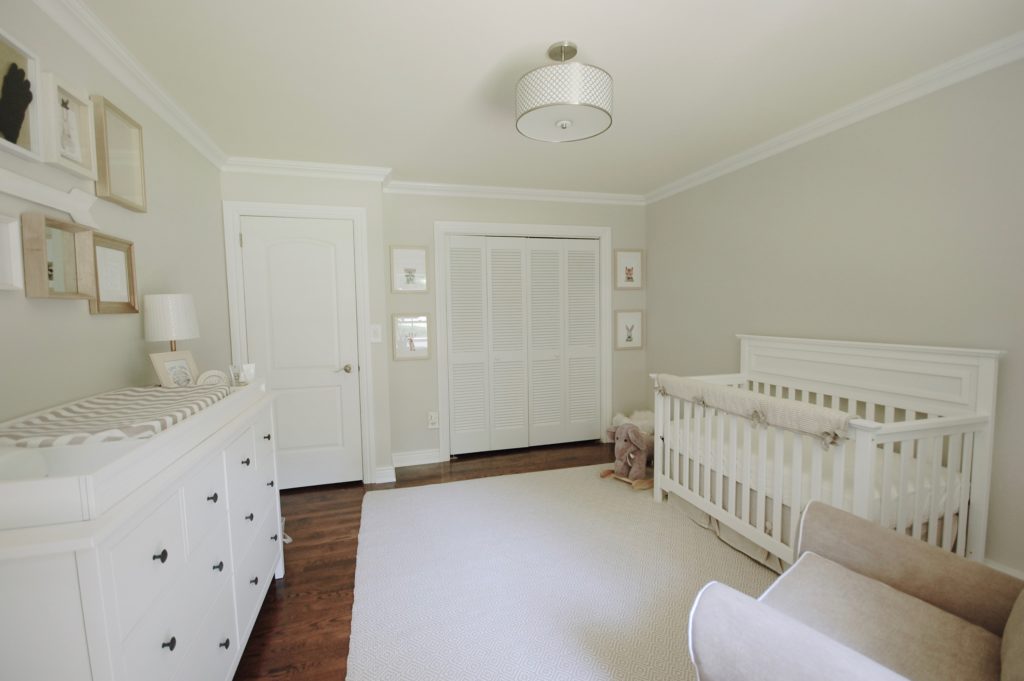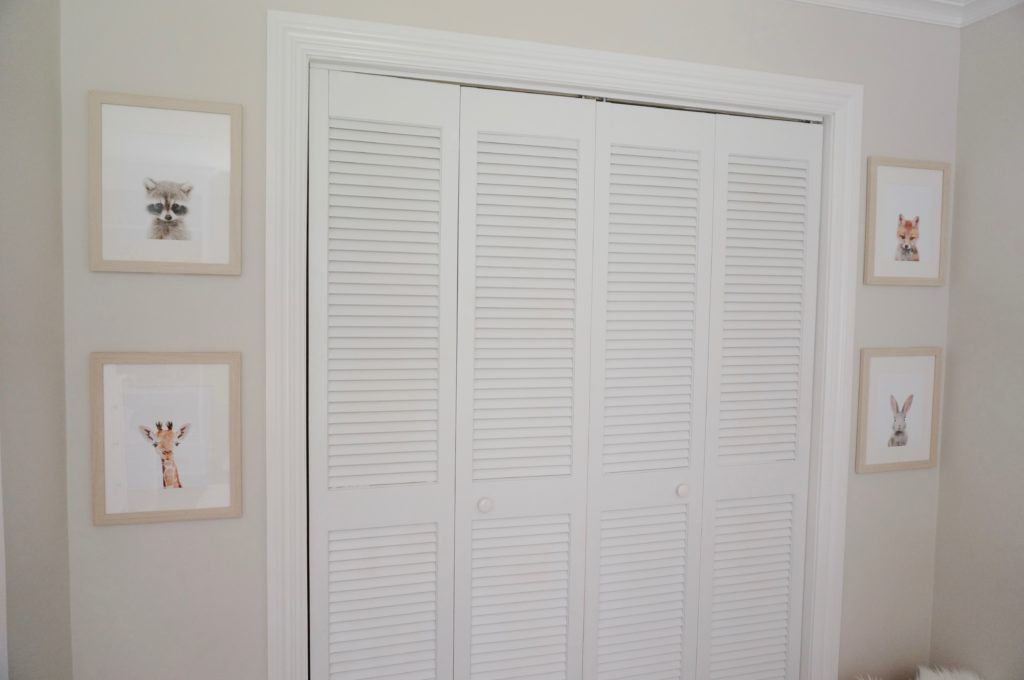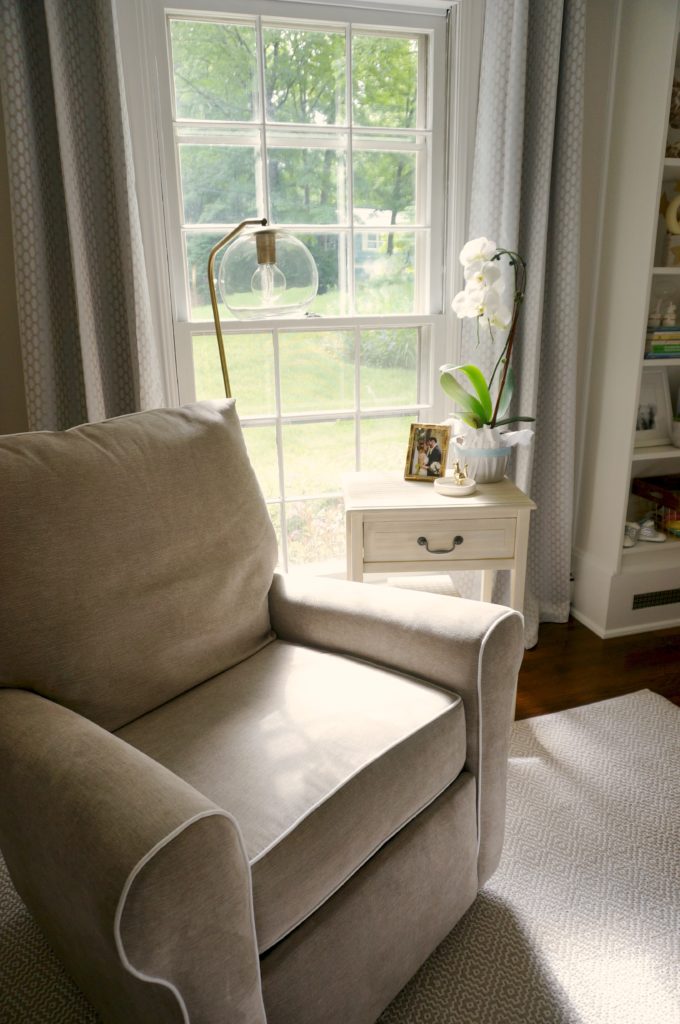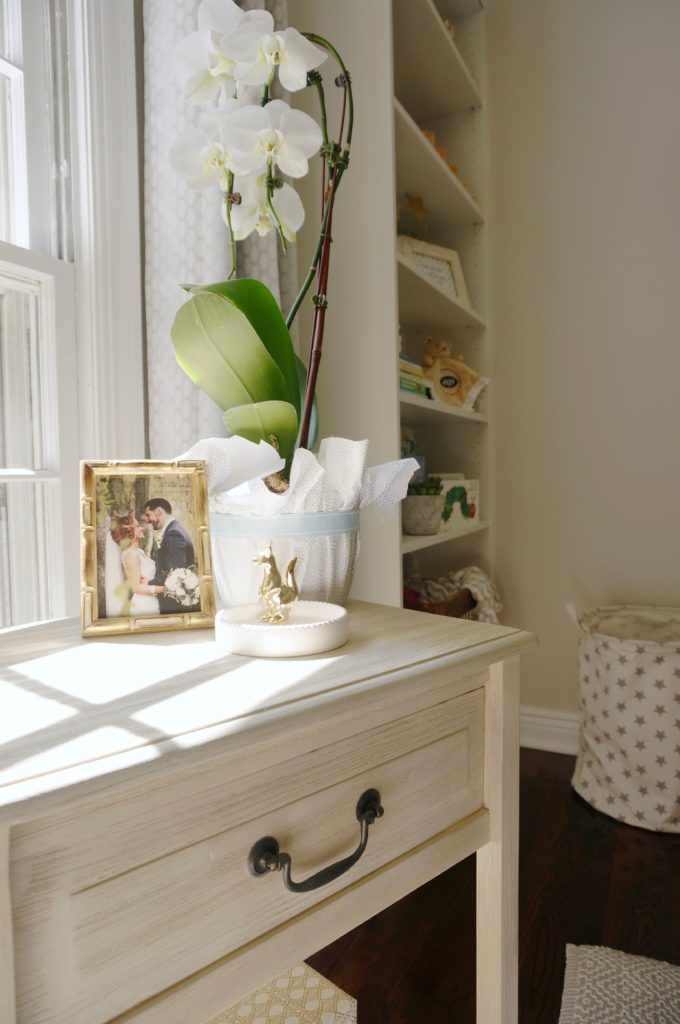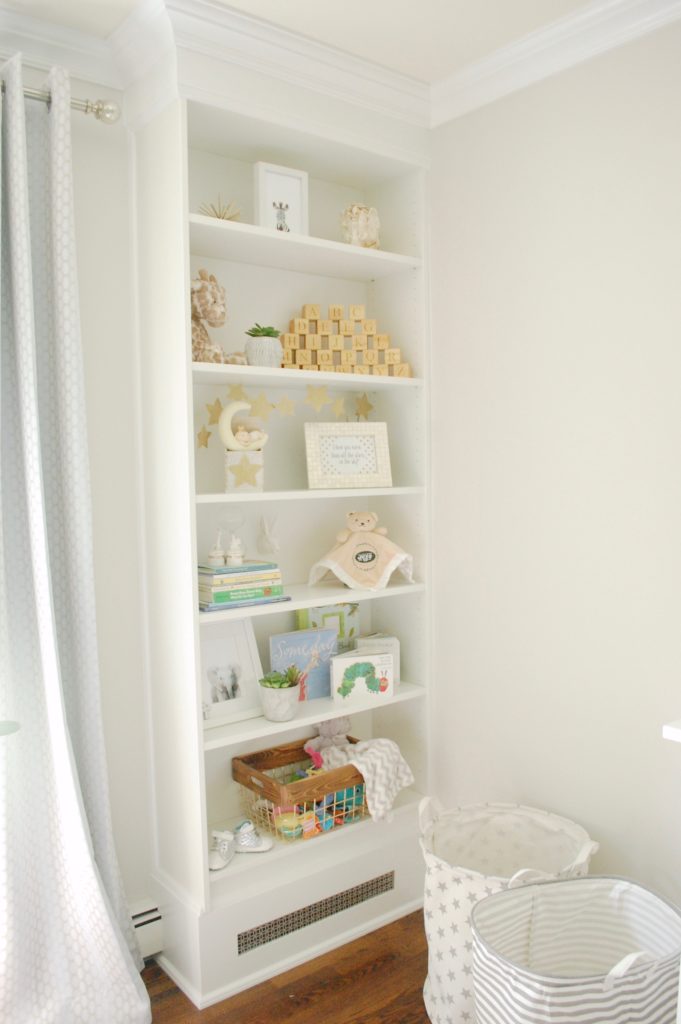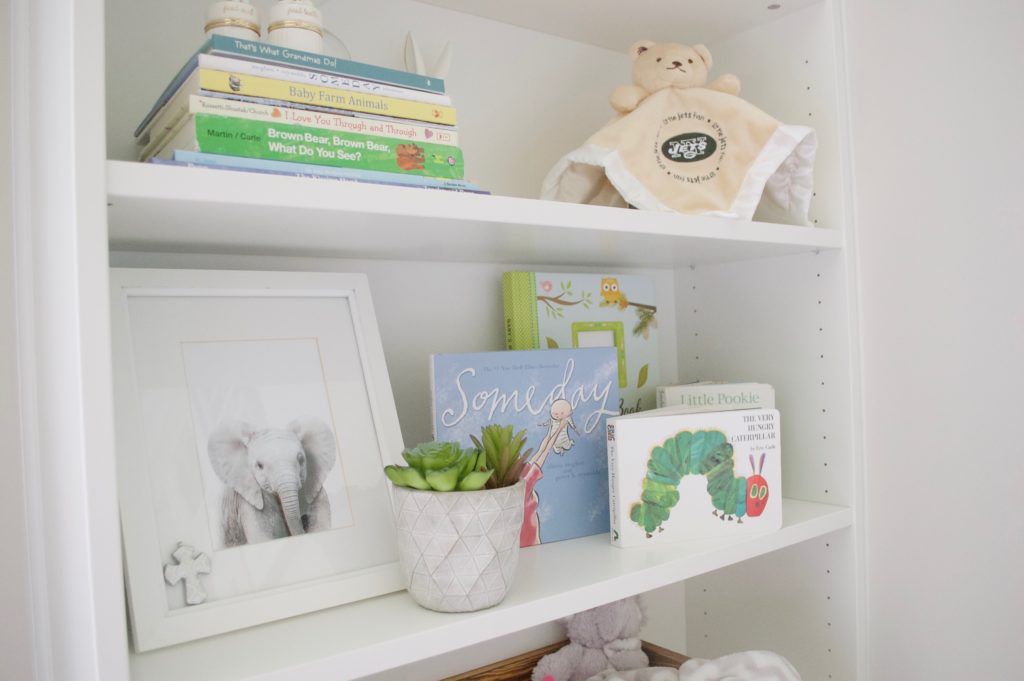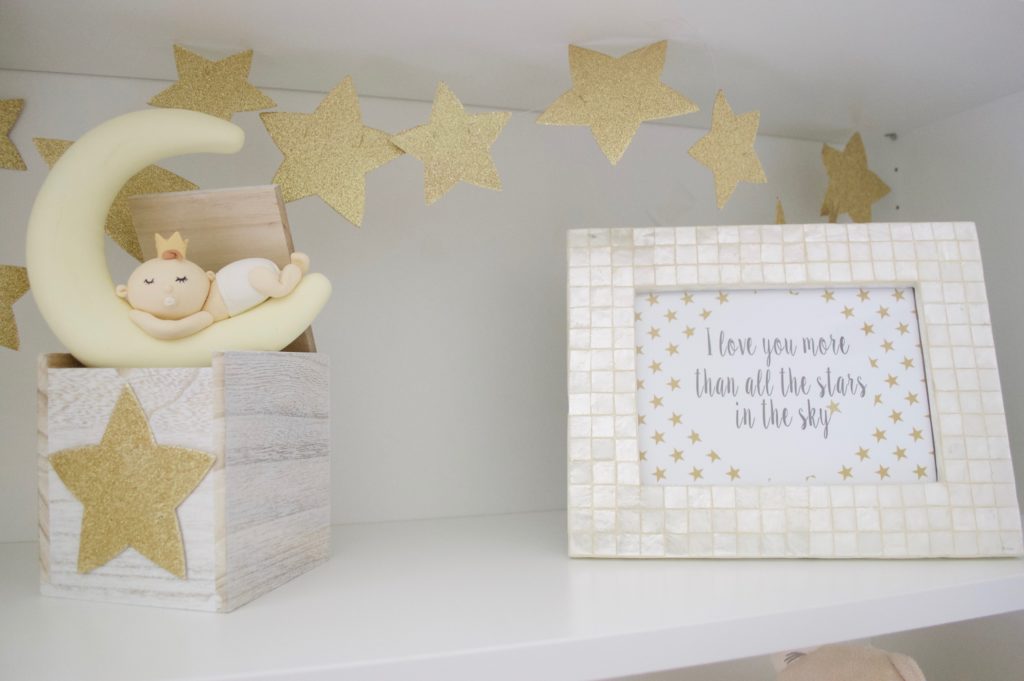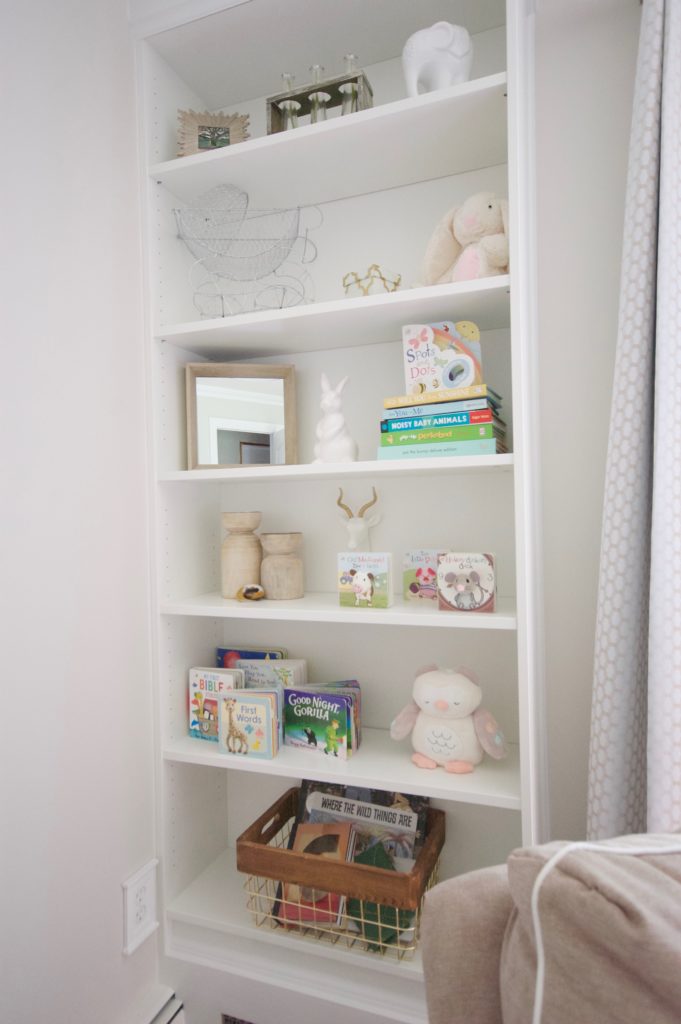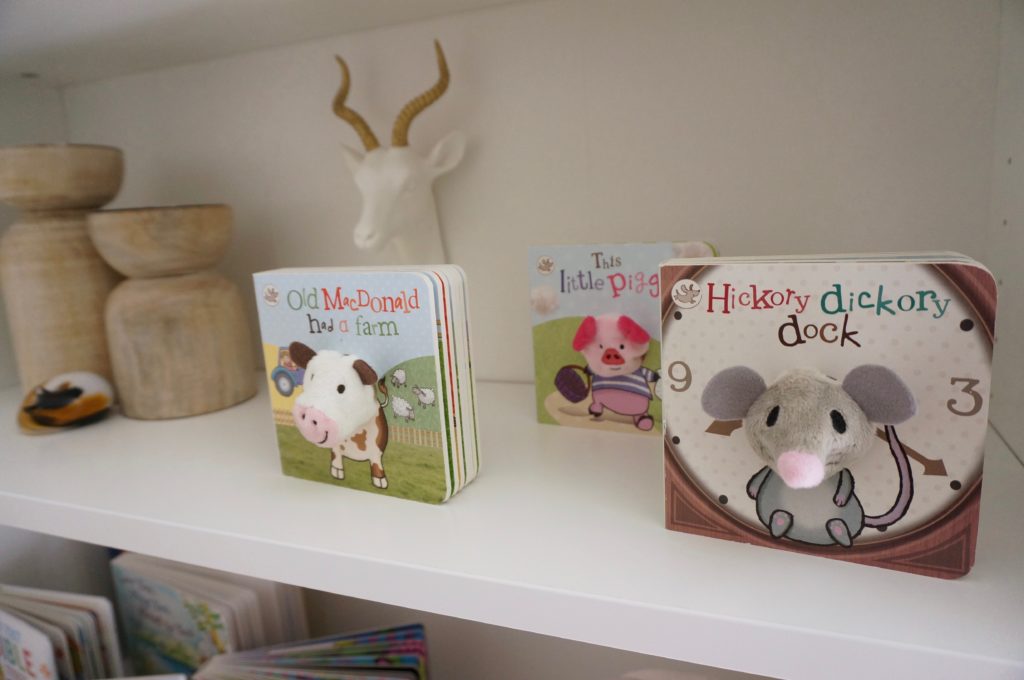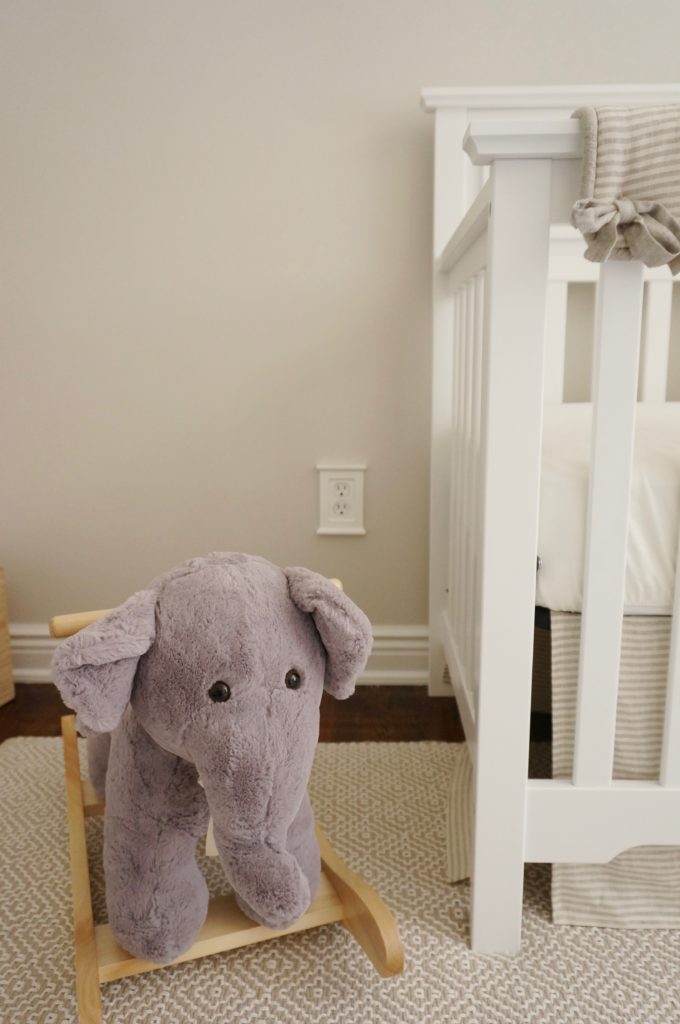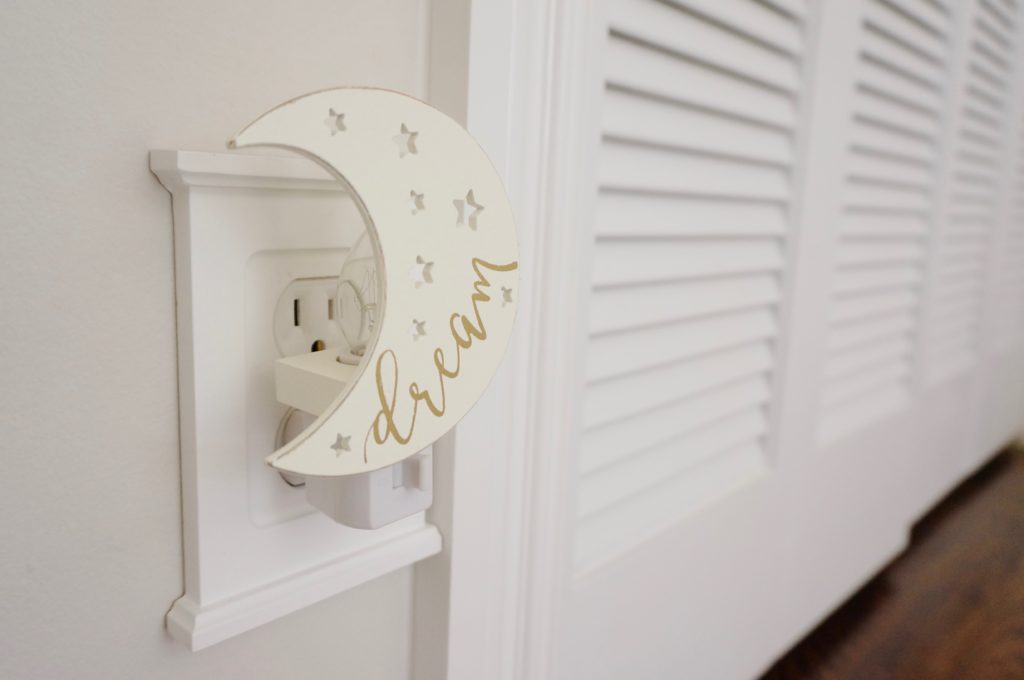 There are still a few items I want to get like an ottoman for our glider/recliner and I'd love to put another shag rug in front of the crib. The gallery wall needs some more love but I am waiting until the baby gets here to see the sex and then I can play around with some pops of color and of course pictures! All in all I absolutely love this space and spend all my time in here. I can't wait to bring our baby home to it! 
I'm linking sources down below! If there is anything that I missed comment below and I will try my best to get it to you!
Crib – WayFair 
Rug – Rugs USA
Glider – Buy Buy Baby
Bookcases – Ikea
Dresser – Ikea
Changing Table Top – Bed Bath & Beyond
Changing Pad Cover – Amazon
Side Table – Target
Lamp – Target
Curtains – Amazon
Crib Bedding – New Arrivals, Inc.
Ceiling Light – JT Roselle
Outlet Covers – Wall Plates Online 
Animal Prints – The Crown Prints
Night Light – Its Gee Gee Baby