One of my favorite things to do is unpack my seasonal decor boxes and pull out all the fun stuff that I have.  Especially when I purchased more things that were on sale after the season and I forgot what I got.  It's like Christmas time! Although I don't own a fireplace with a pretty mantel it doesn't mean I can't find a place for it all!  The one spot I like working with is my living room.  The media unit to be exact and of course all little spots around my place as well.  Normally this is what my TV stand looks like.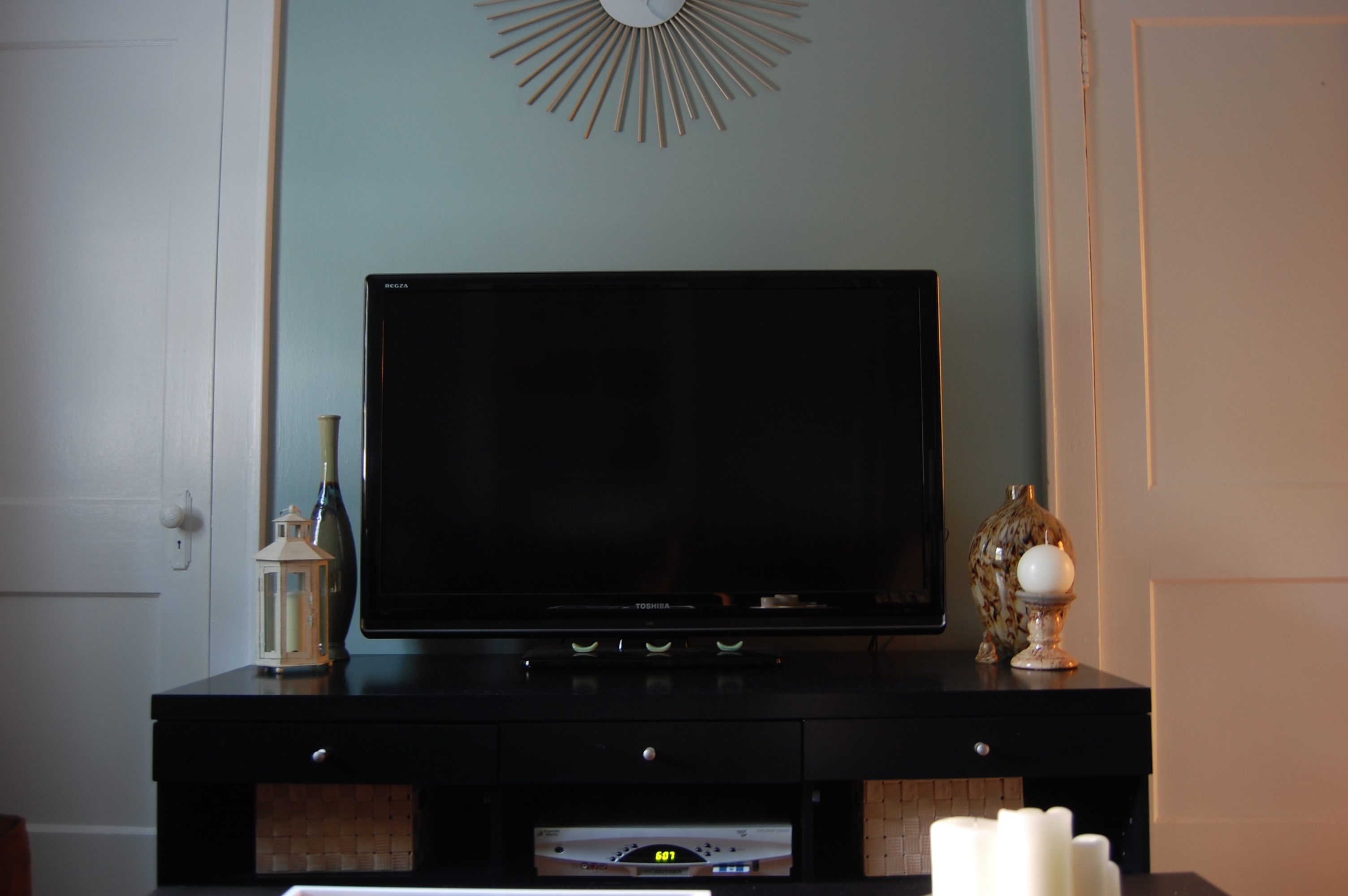 After spray painting those pumpkins seen here I knew I wanted to incorporate them onto my "mantel."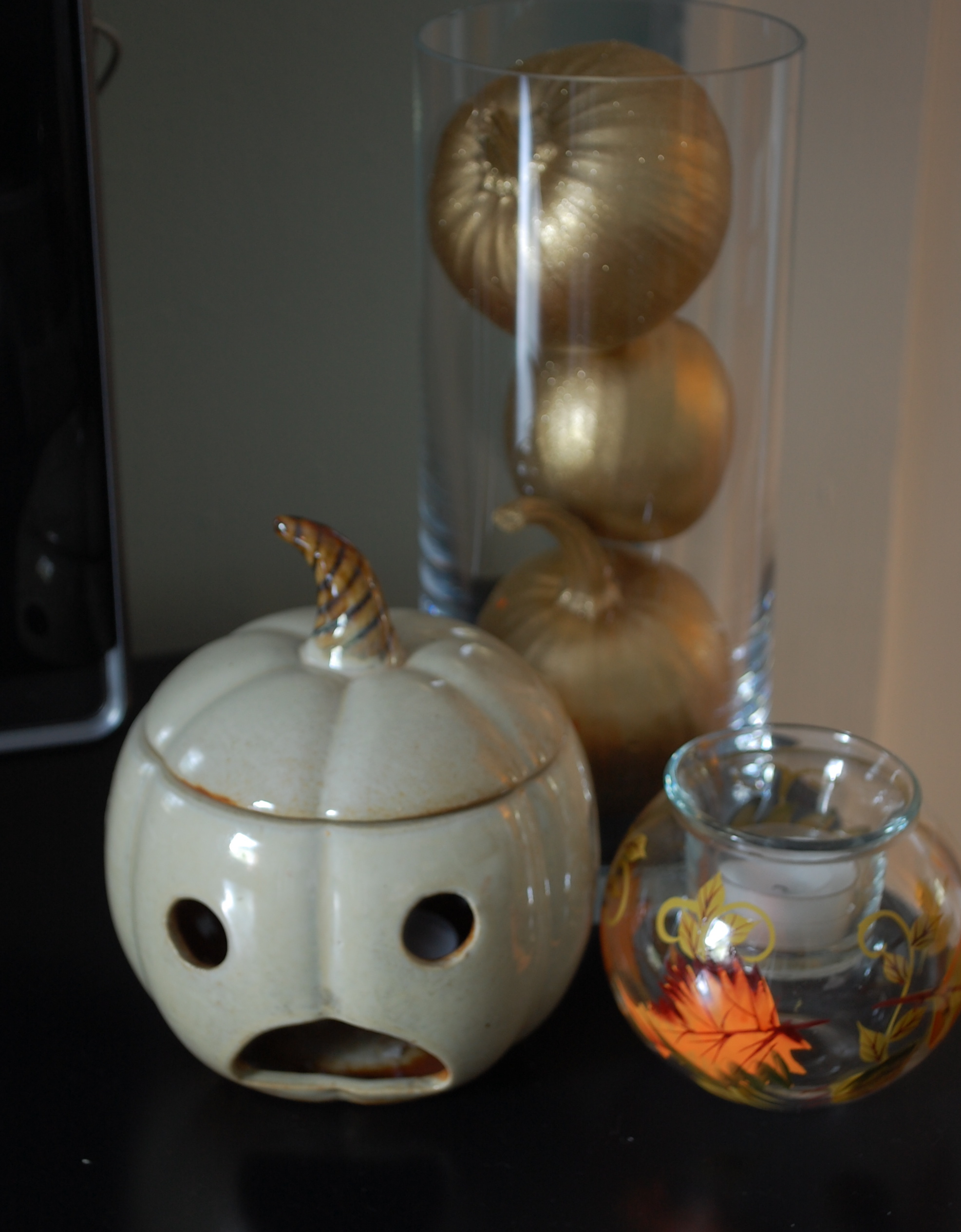 I also added my creepy little pumpkin candle warmer and another fall candle holder.  The rule of thumb is when placing objects together you should work in odd numbers.  Group in 3's or 5's but never 2.  It gives it a much more esthetically pleasing look. With that in mind let's disregard the first photo! On the other side of the "mantel" I added some more fall decor but this time adding some more color.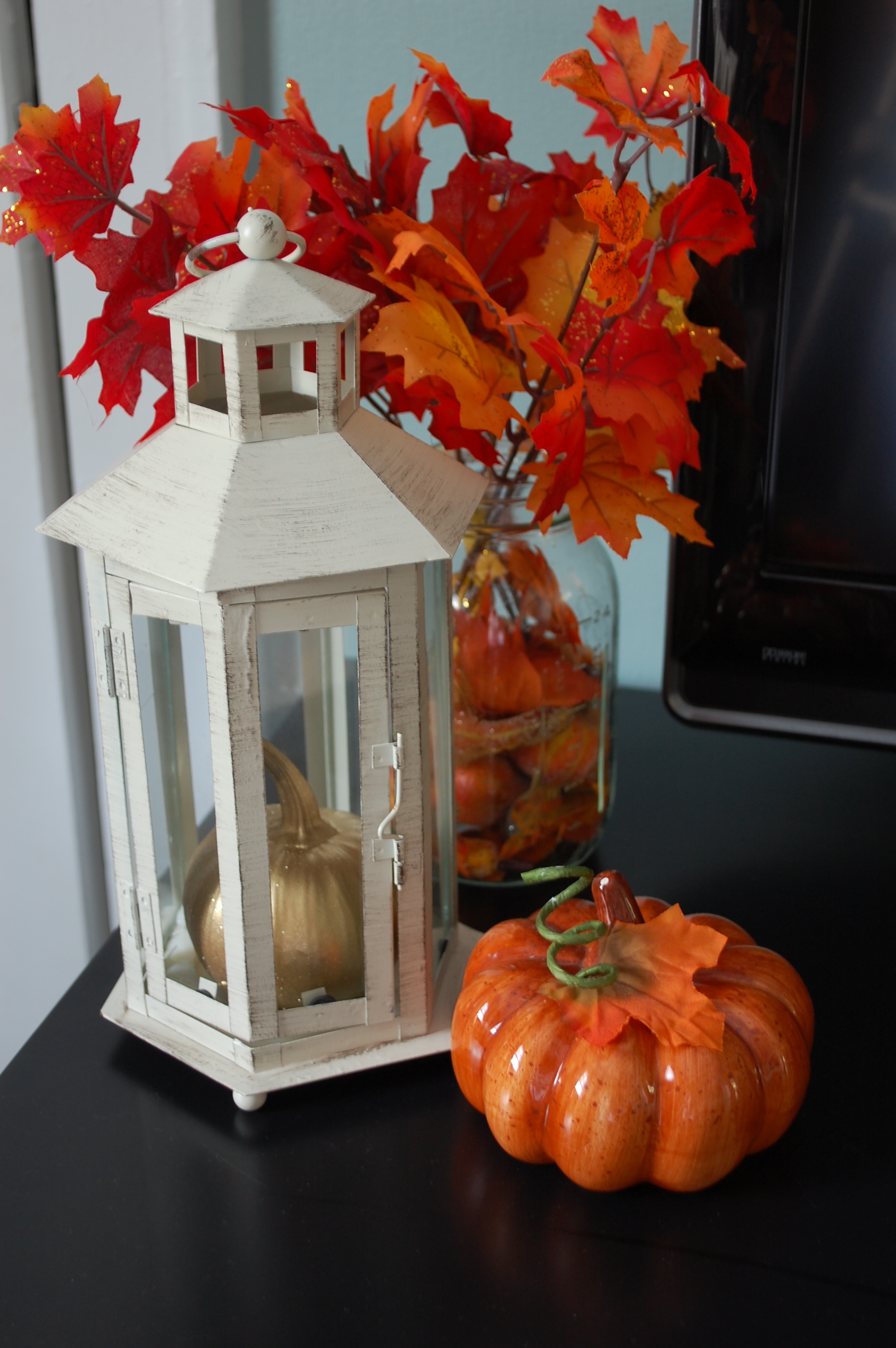 I grabbed a hold of a mason jar and filled it with little fall trinkets like leaves and small pumpkins and gourds and then placed branched leaves inside.  Here is a another shot along with my coffee table where I added some garland around a simple glass bowl.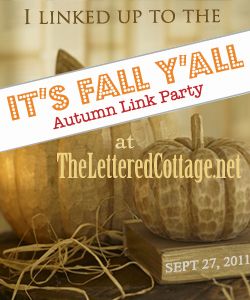 Be sure to head over and check out tons of other fall mantels!