With the leaves turning colors, the air becoming crisp and football on the tube it can only mean that it is officially time to change the decor.  Fall has arrived!  For the next few days I will be sharing all of my crafts for the cool season that are fun and easy! I'm not really sure how anyone can walk into an arts and crafts store right now and not be completely inspired to throw up some wreaths, pumpkins and gorgeous leaves all over your house.  I am a big believer that the more the merrier! I love the red, yellow and orange colors and the sweet pumpkin and cinnamon apple candle scents.  My first craft was working with pumpkins.  Of course it's easy to just purchase some pumpkins and toss em in a bowl or around a mantel but I was going for a different approach.  I will call it my bling bling pumpkins!  When shopping at my local grocery store I grabbed one of those orange mesh bags full of little pumpkins and brought them home.  I wanted to do something different with them so I decided to turn to my favorite friend-spray paint.  My choice of color…GOLD! Does the bling bling make a little more sense now?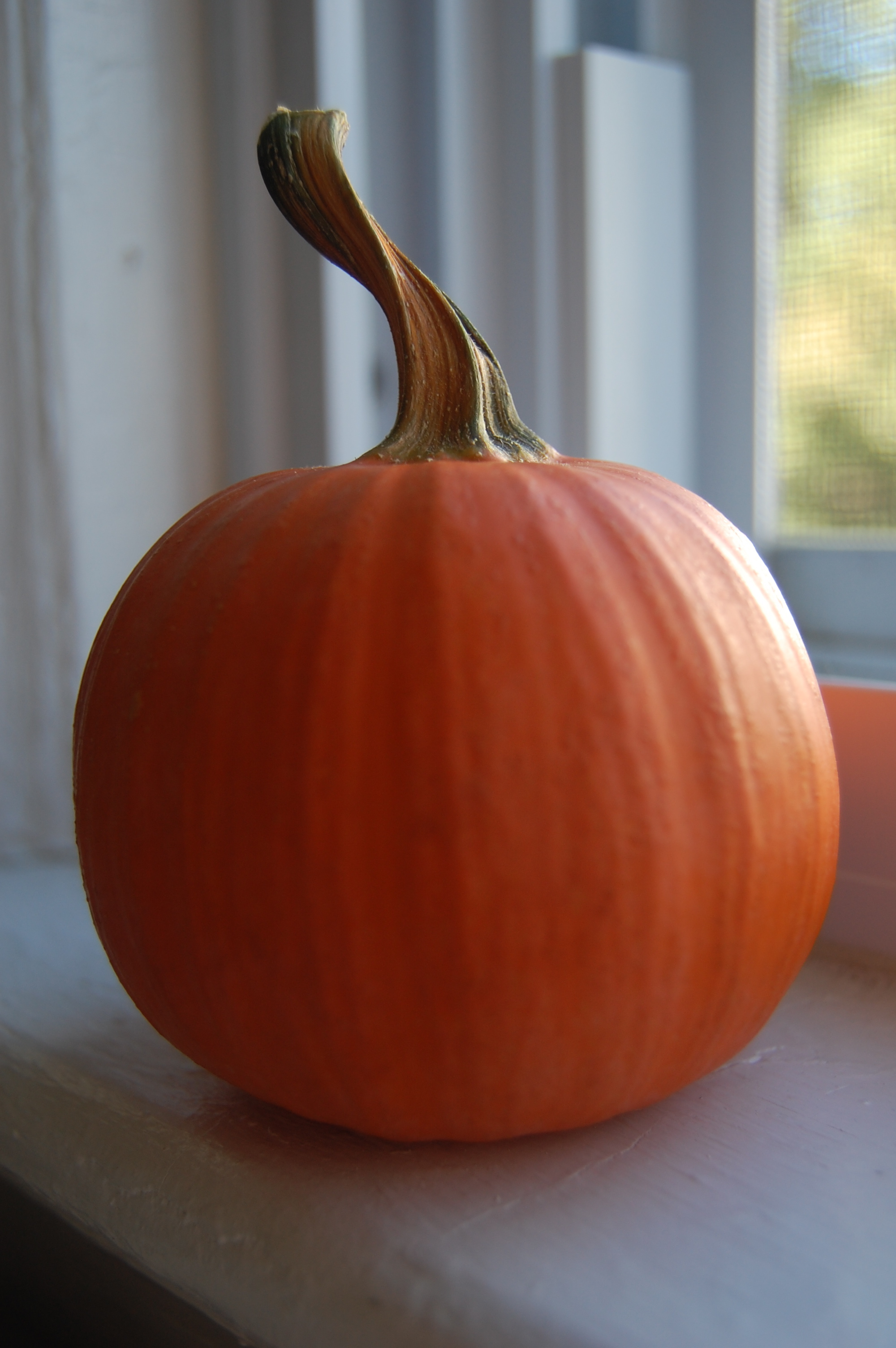 I love how whimsical the stem looks.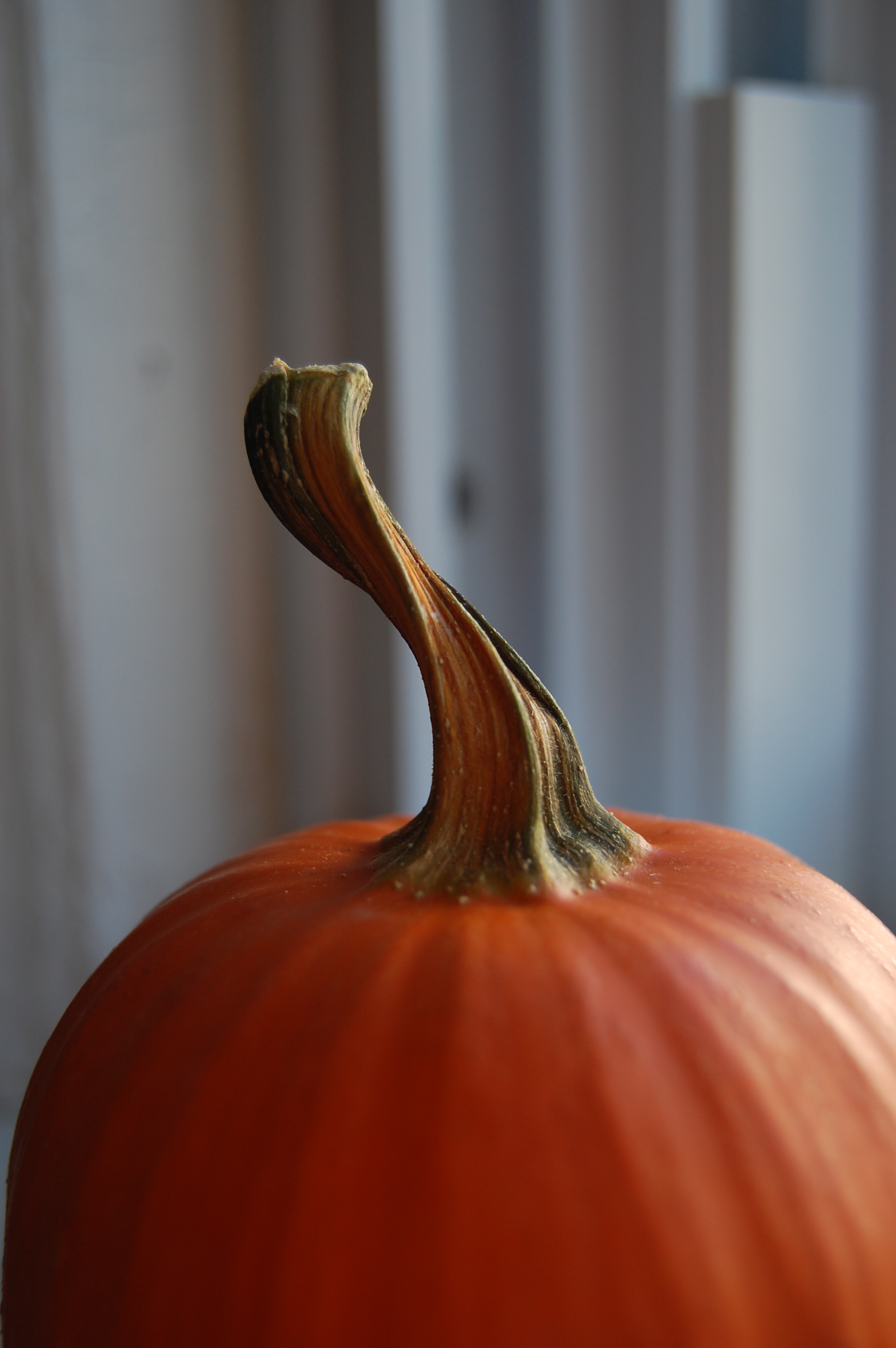 Now, in order to be able to spray paint all around I had to get creative in how I was gonna stand the pumpkins.  I took a garbage bag outside with me, cause you should always spray paint outside where there is plenty of air ventilation. I had a table in mind but didn't want to spray the table so hence the garbage bag.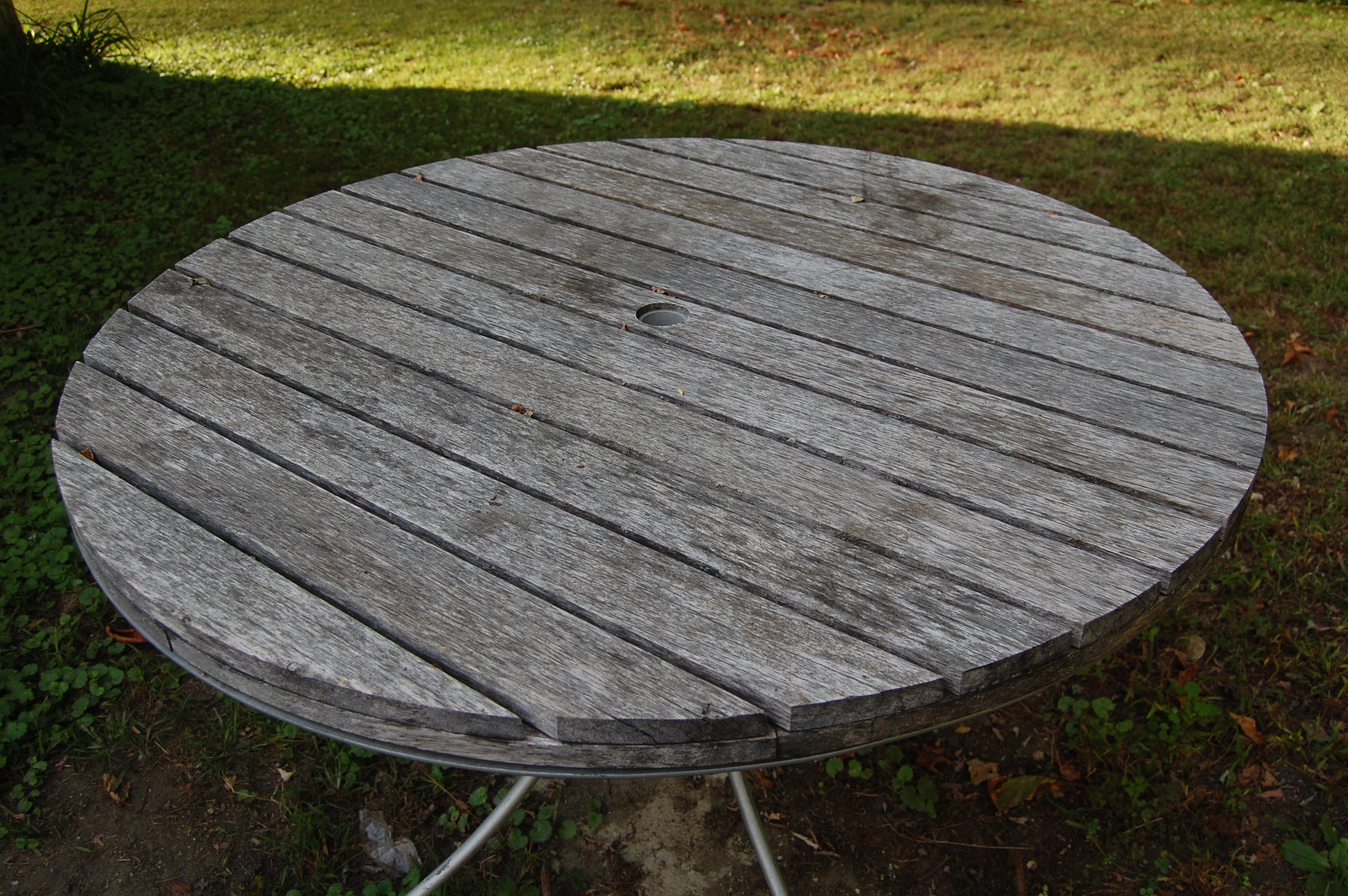 I knew this table would be perfect because I could use the slits to hold the stems.  I laid the bag on top and then placed the pumpkins upside down.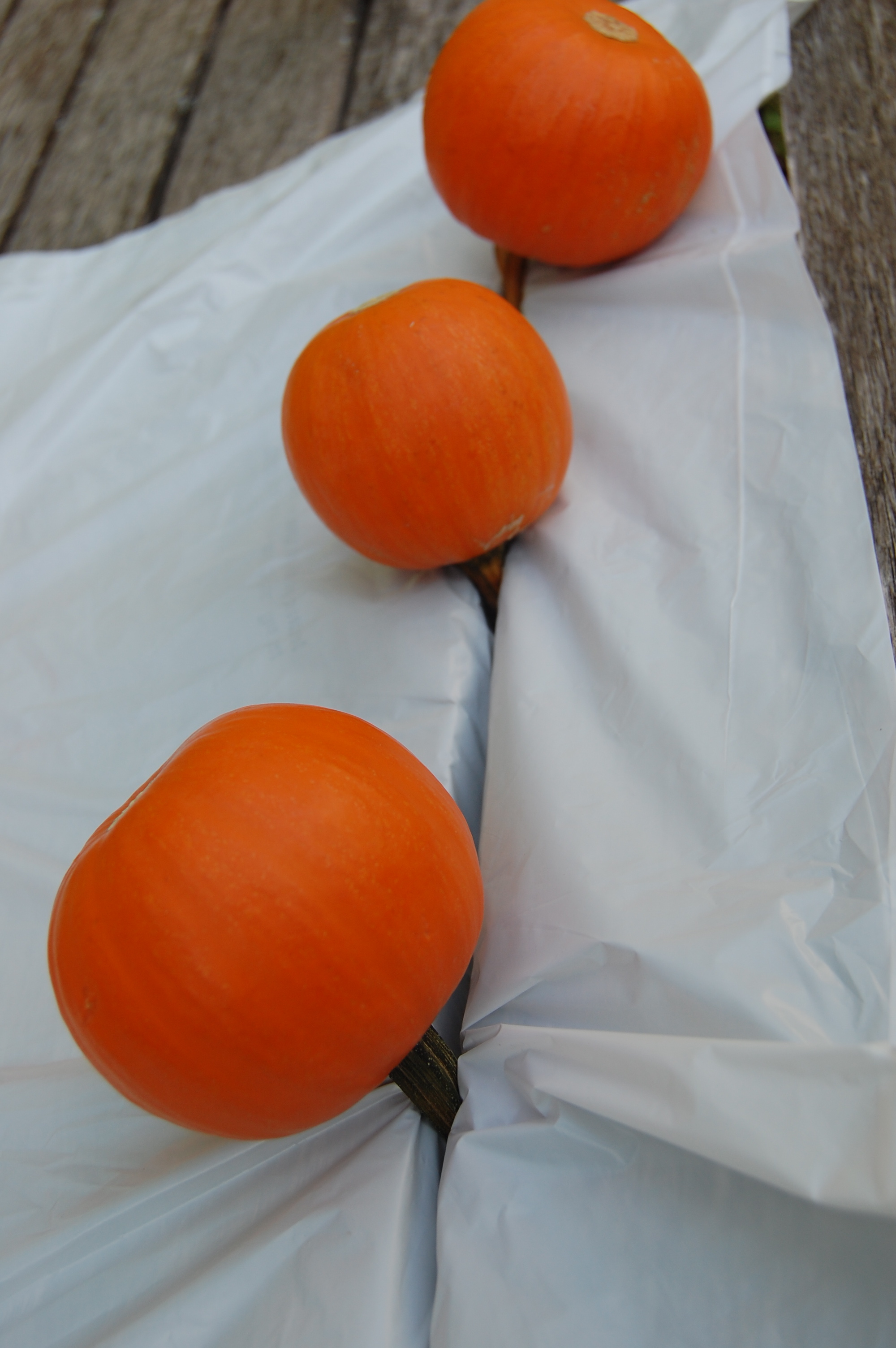 Once they were all in I sprayed and made sure to cover as much of the pumpkin as I could. I loved it the second I saw the gold!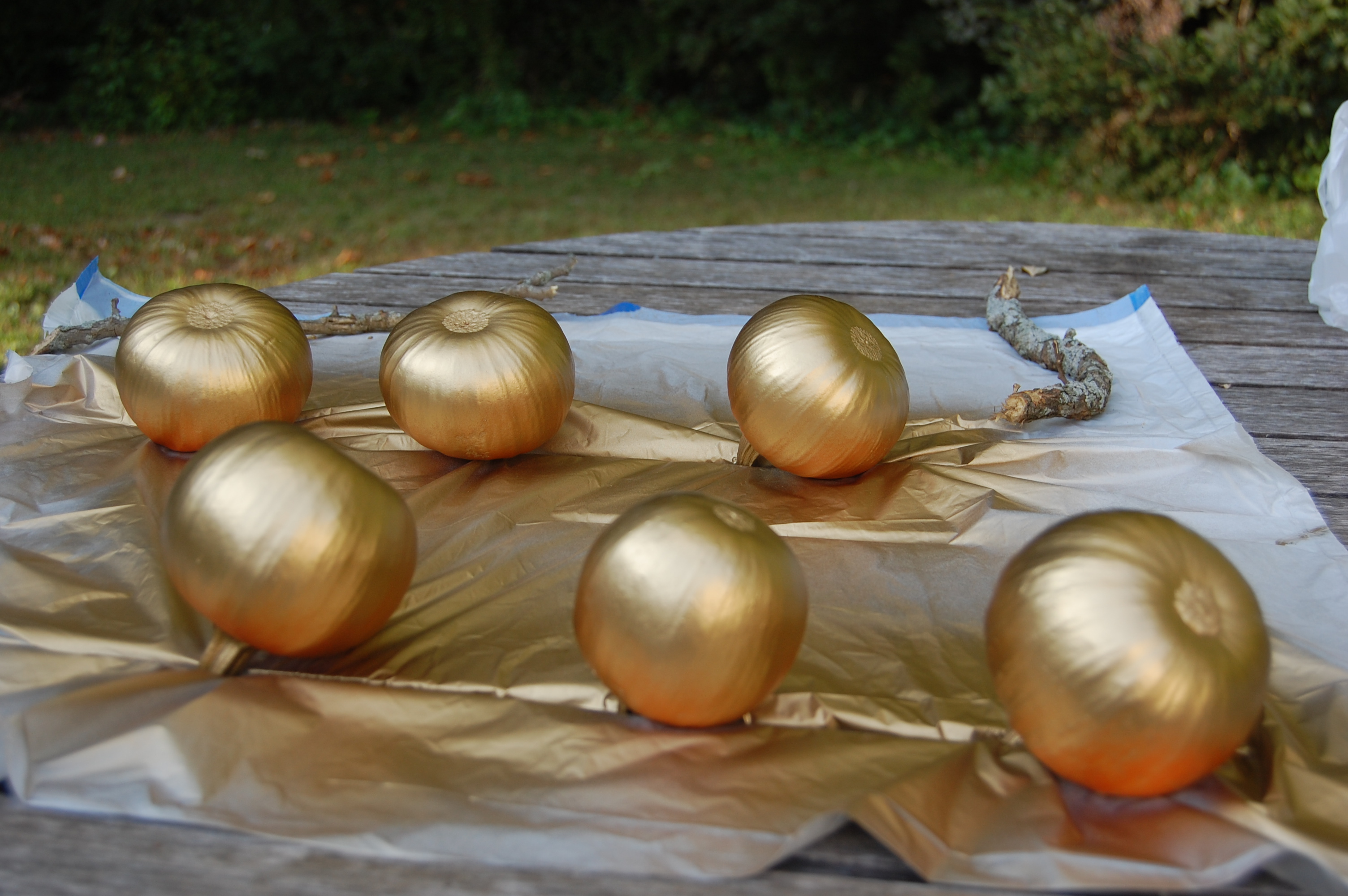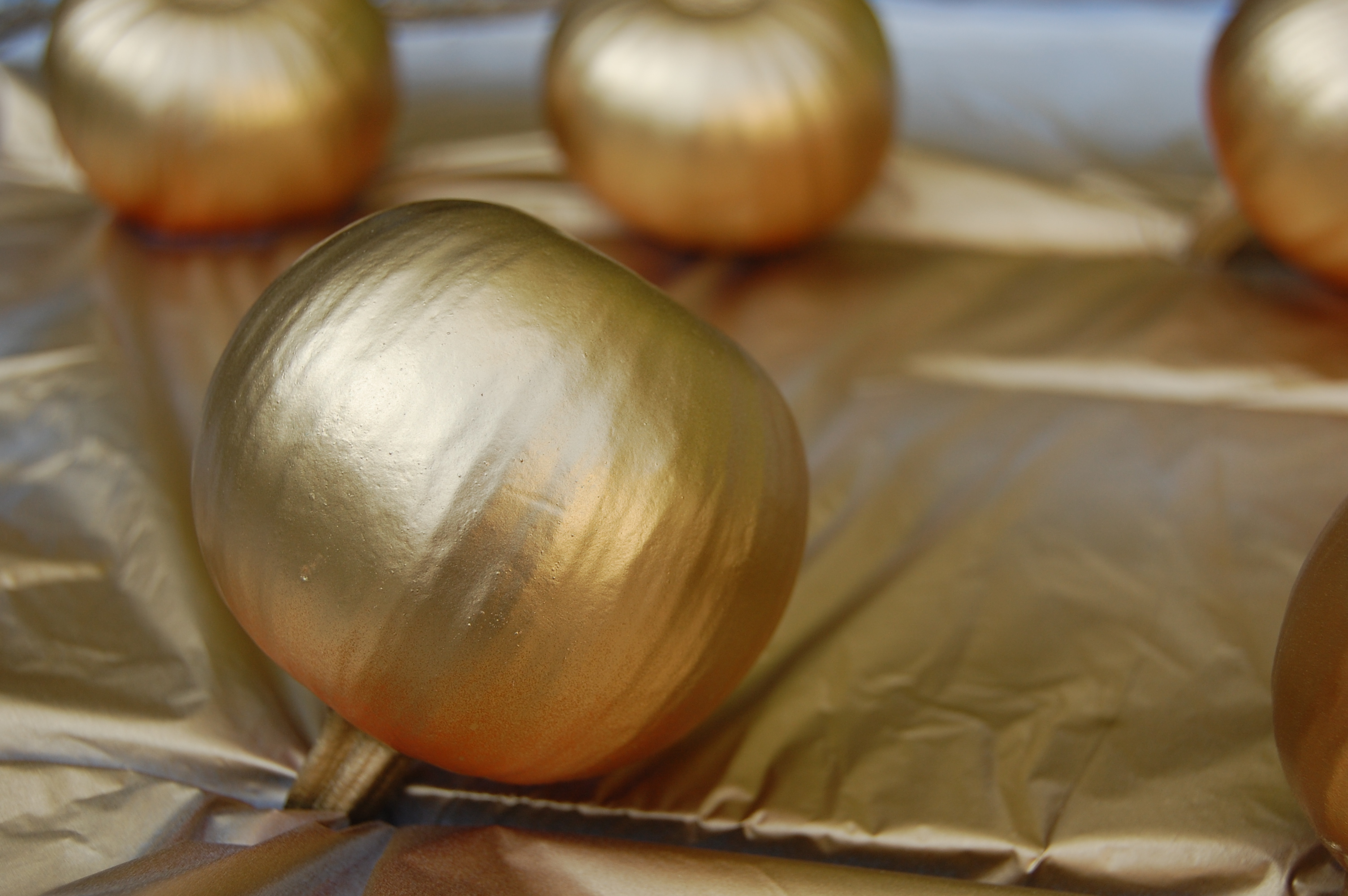 It's important to make sure that the paint dries before you try to flip them over.  I learned the hard way, mostly because I couldn't wait to see! Here's what happened when I grabbed it while it was still a little wet.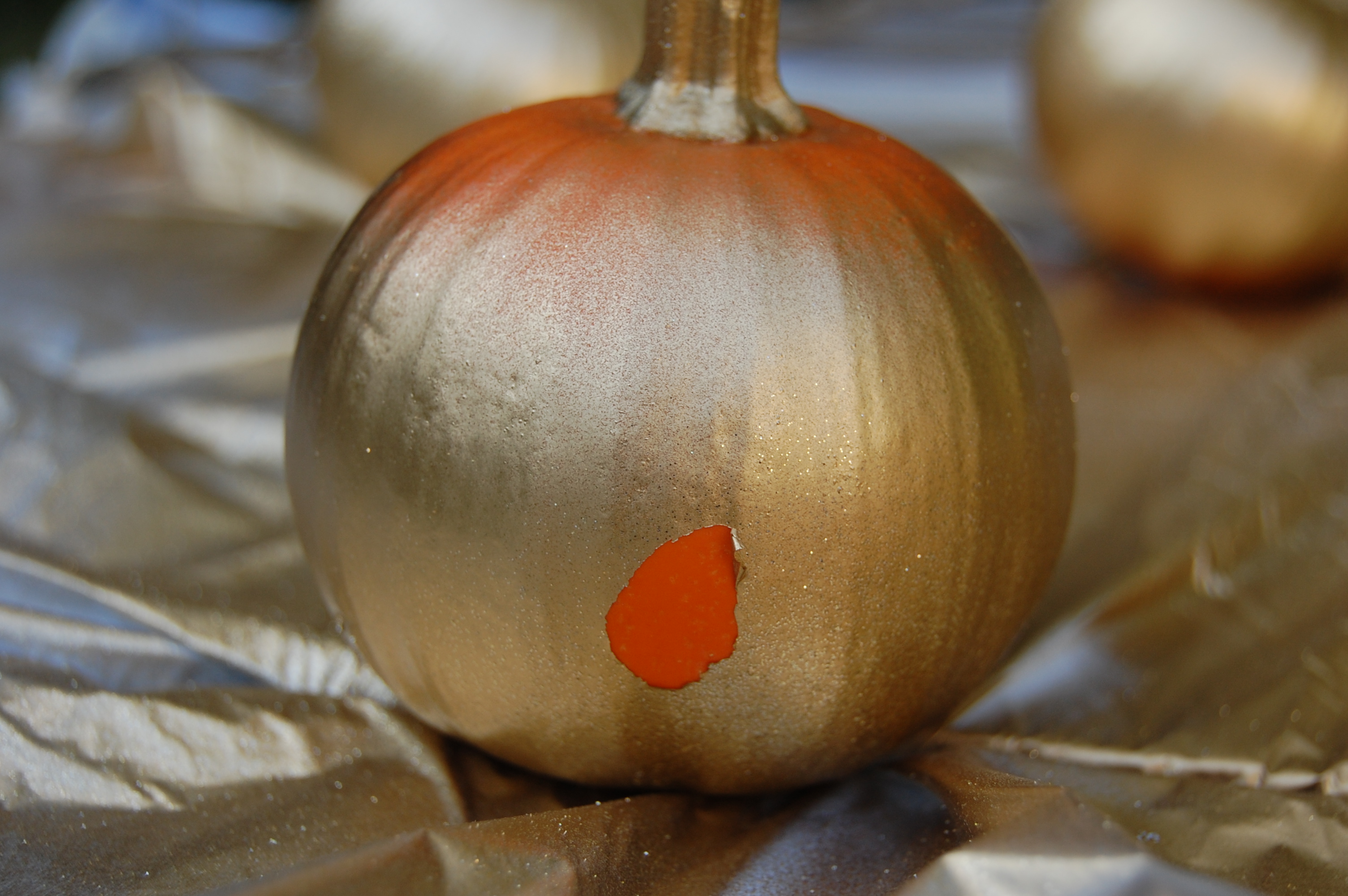 No problems though because a little spritzing and she looked great.  I continued flipping the rest and spraying the other sides until they were all complete. And as if the gold wasn't enough I bought some glitter spray to splash on there too.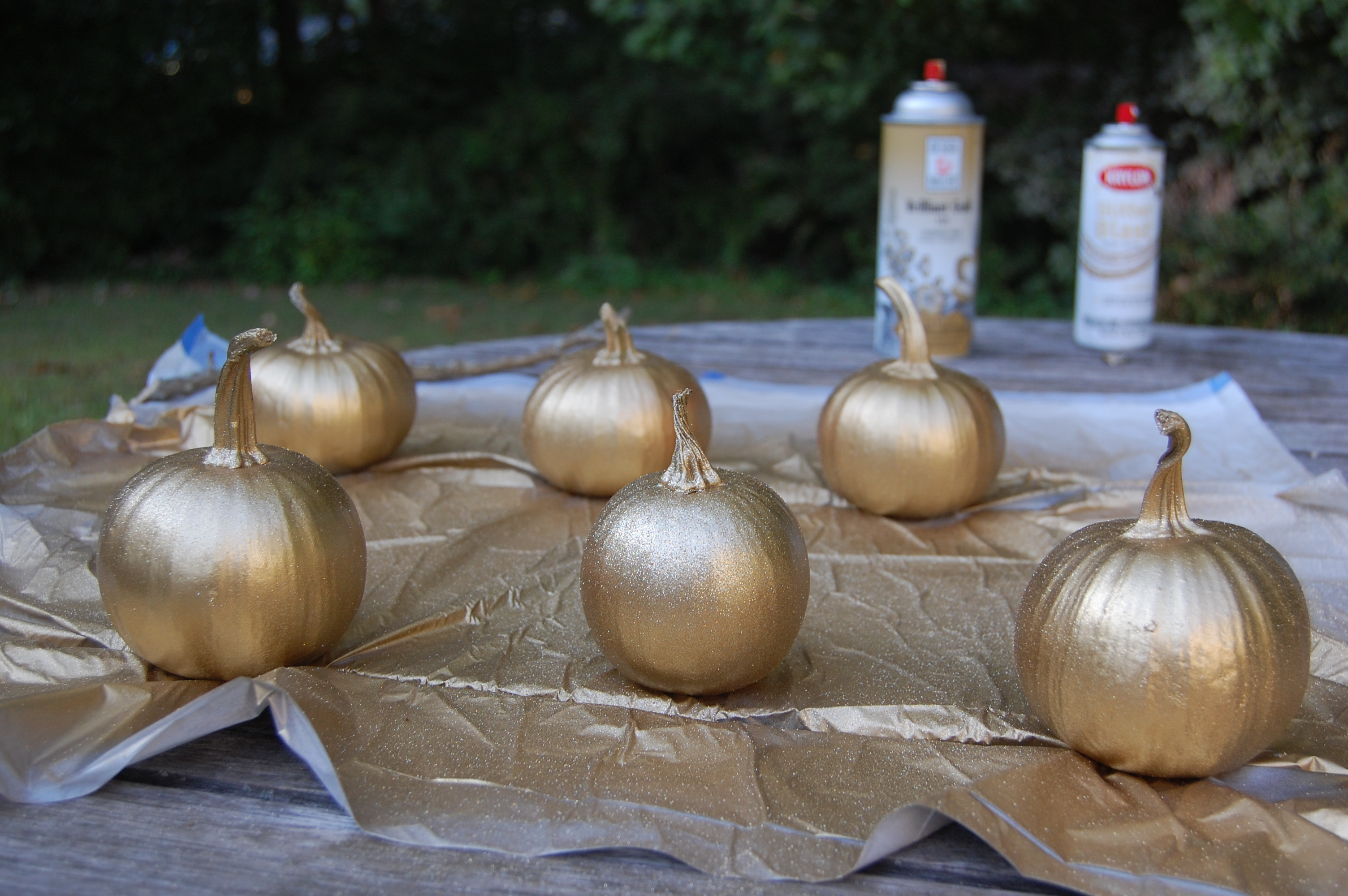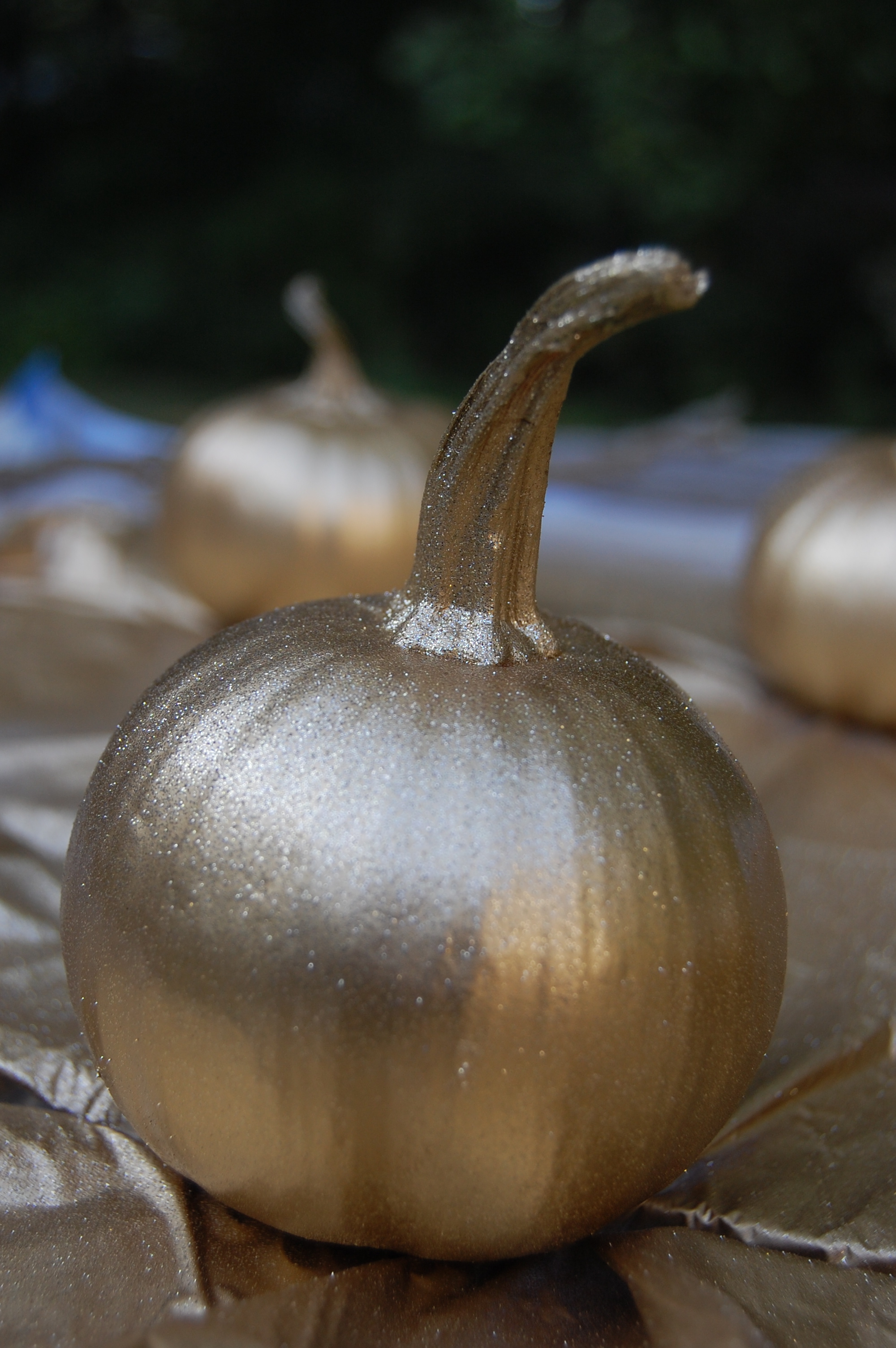 I was very satisfied with the outcome.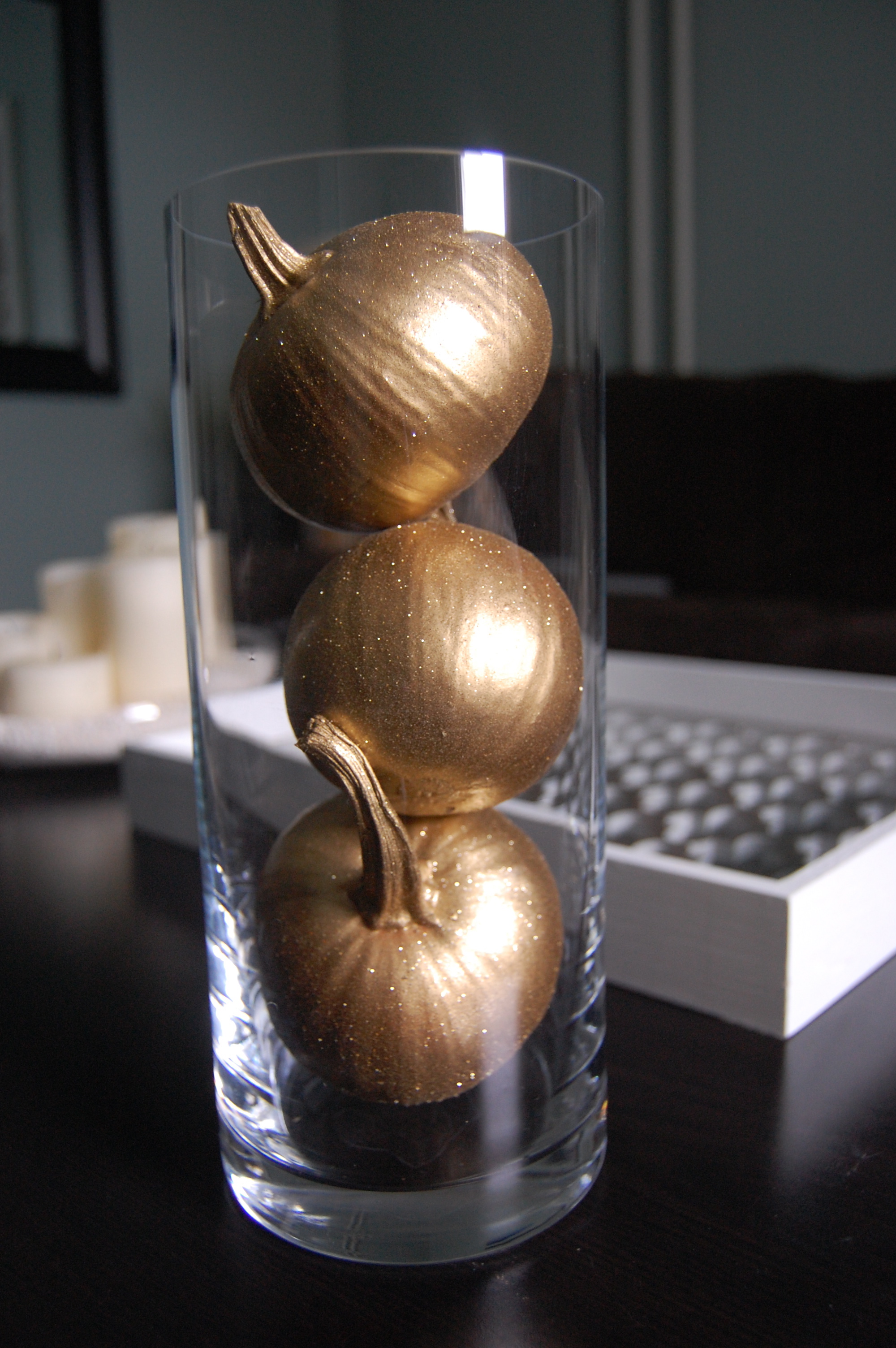 I'm linked up @: