I most certainly have a love of burlap.  It is such a versatile fabric with great texture and a wonderful earthiness to it.  After creating my burlap bulletin board found here, I was lucky enough to find myself with some leftovers.  I have been dying to try my hands at making a burlap wreath but while decorating for fall I found myself with a very bare glass candle holder. Light bulb went off.  Hmm, where's all that burlap? In case your wondering where I am going with this let me fill you in before the suspense gets to you!  I wanted to cover that boring old holder with burlap.  To be completely honest it's not a boring old candle holder, it's actually rather pretty and once housed the most amazing scented candle for the Christmas holiday and I cannot wait to have it back in my place! Here is what it looked like before the makeover.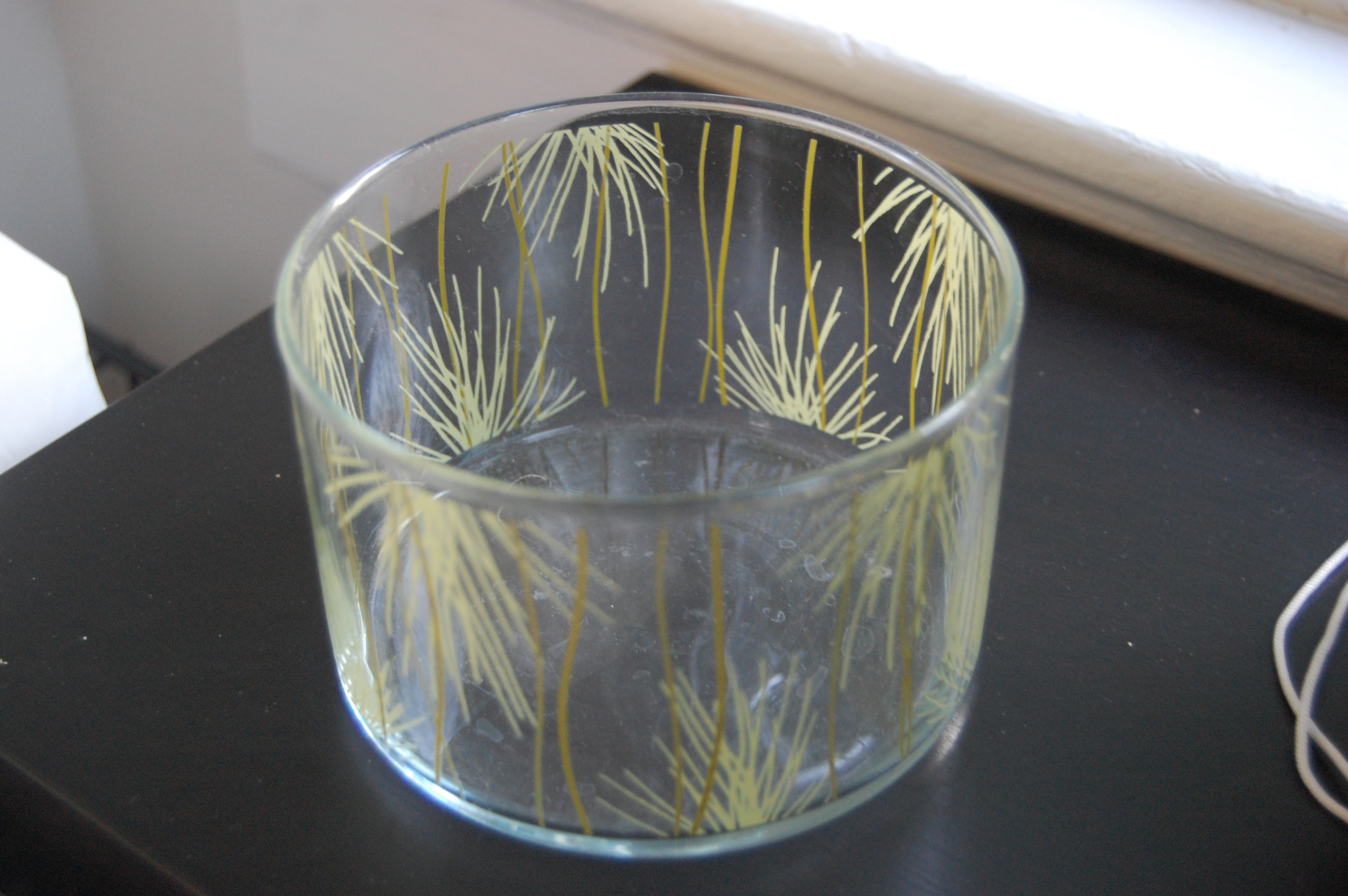 I measured around to see how much burlap I would actually need and then like I have done in the past I pulled the thread to help me make a perfect straight cut.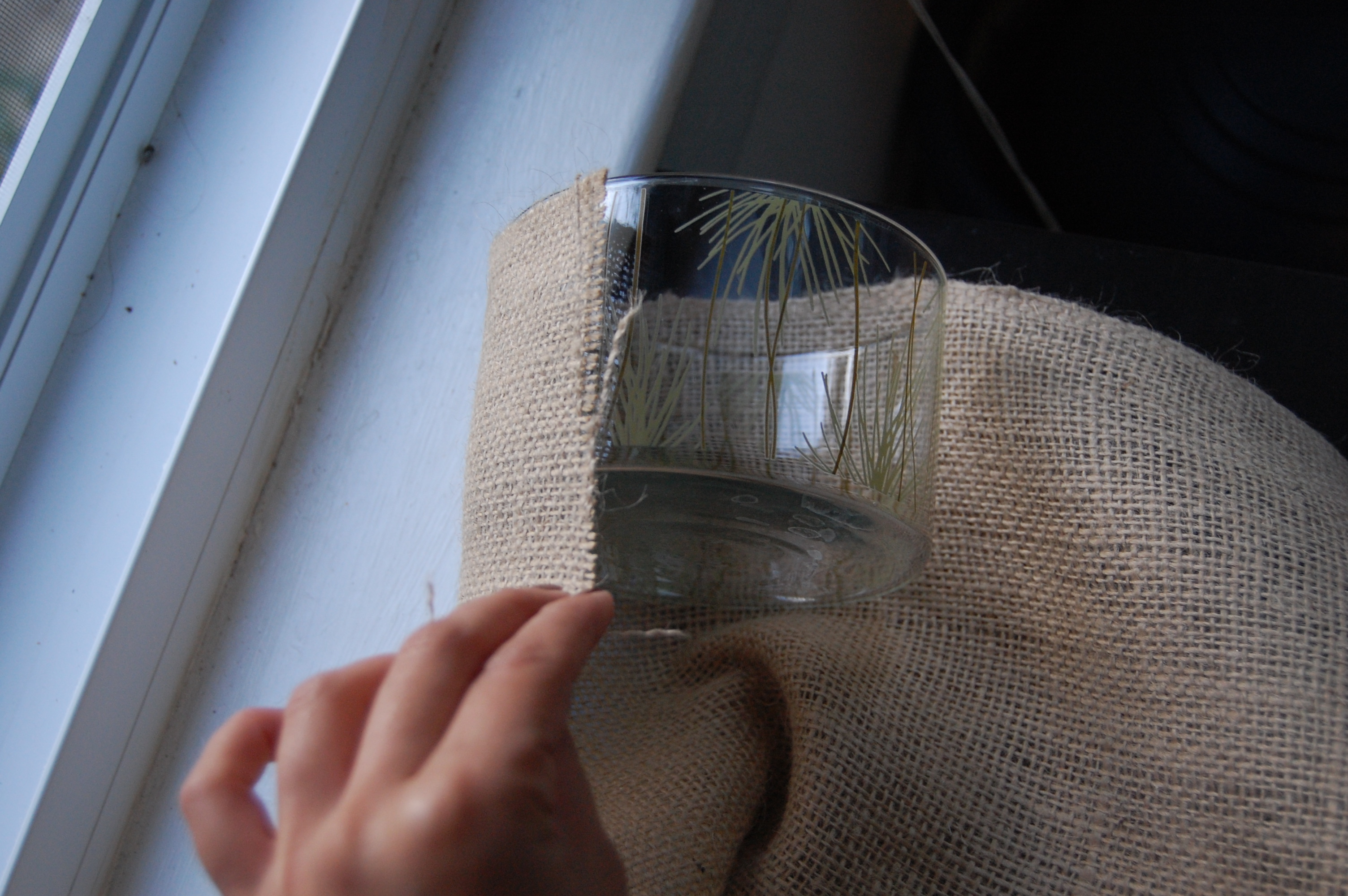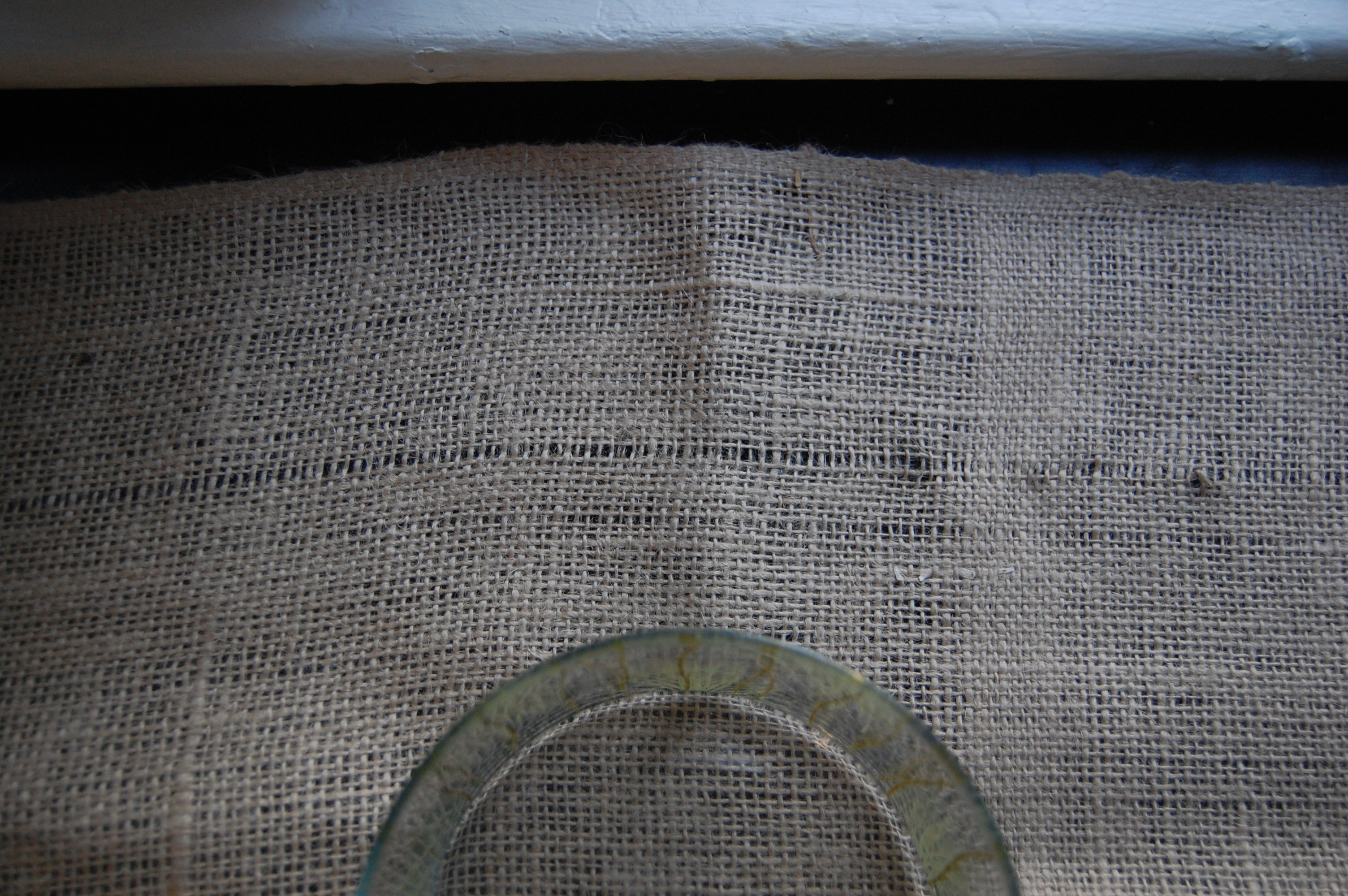 Then I took my materials outside since my plan was to use spray adhesive and didn't want the fumes inside.  Before spraying I realized that I needed to flip the glass over because the adhesive might get inside and that wouldn't be good.  I knew it wouldn't be a big deal if I got glue on the bottom especially since it's glass and I knew I would be able to probably peel it off quicker an if it were on the inside.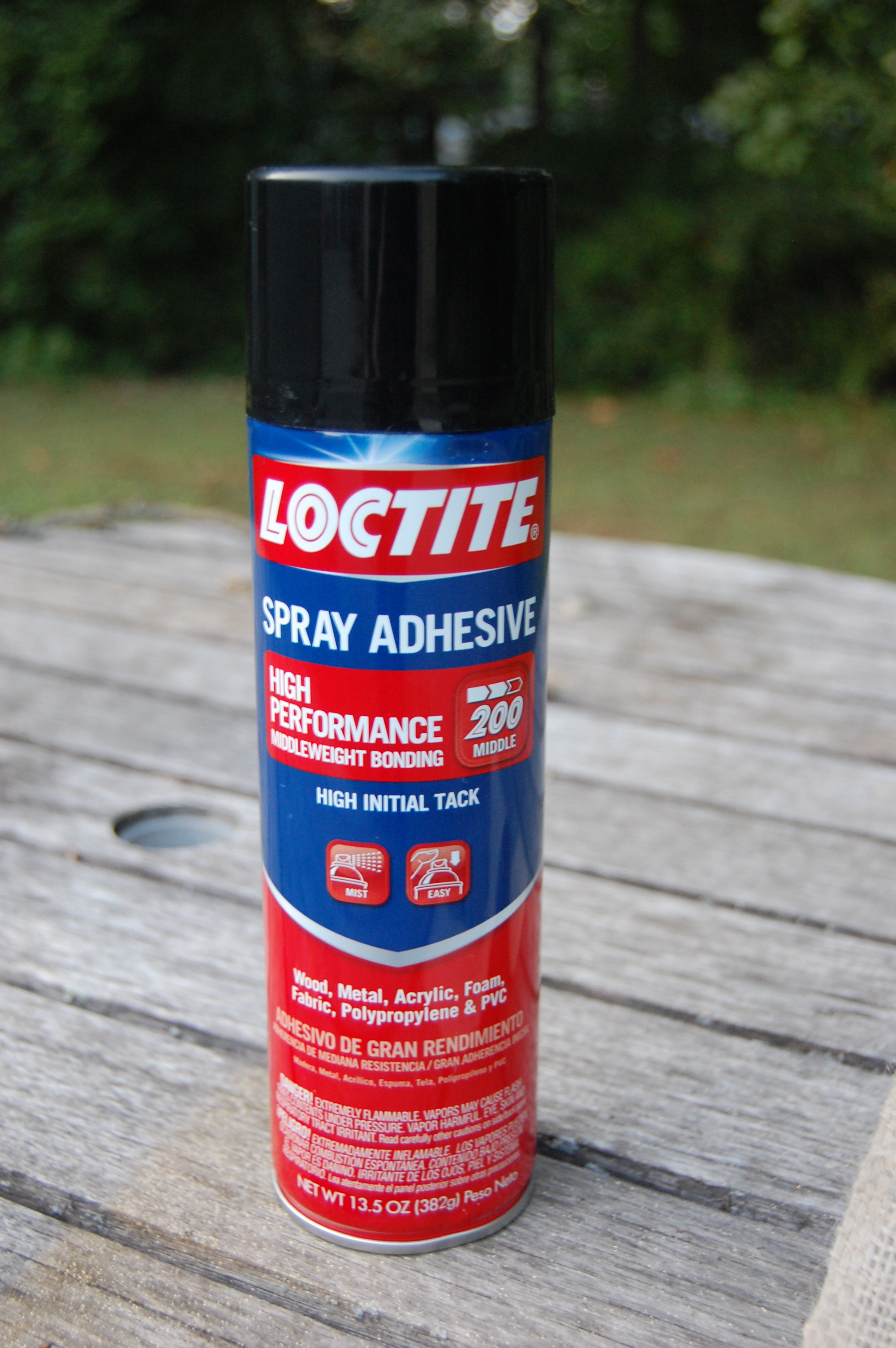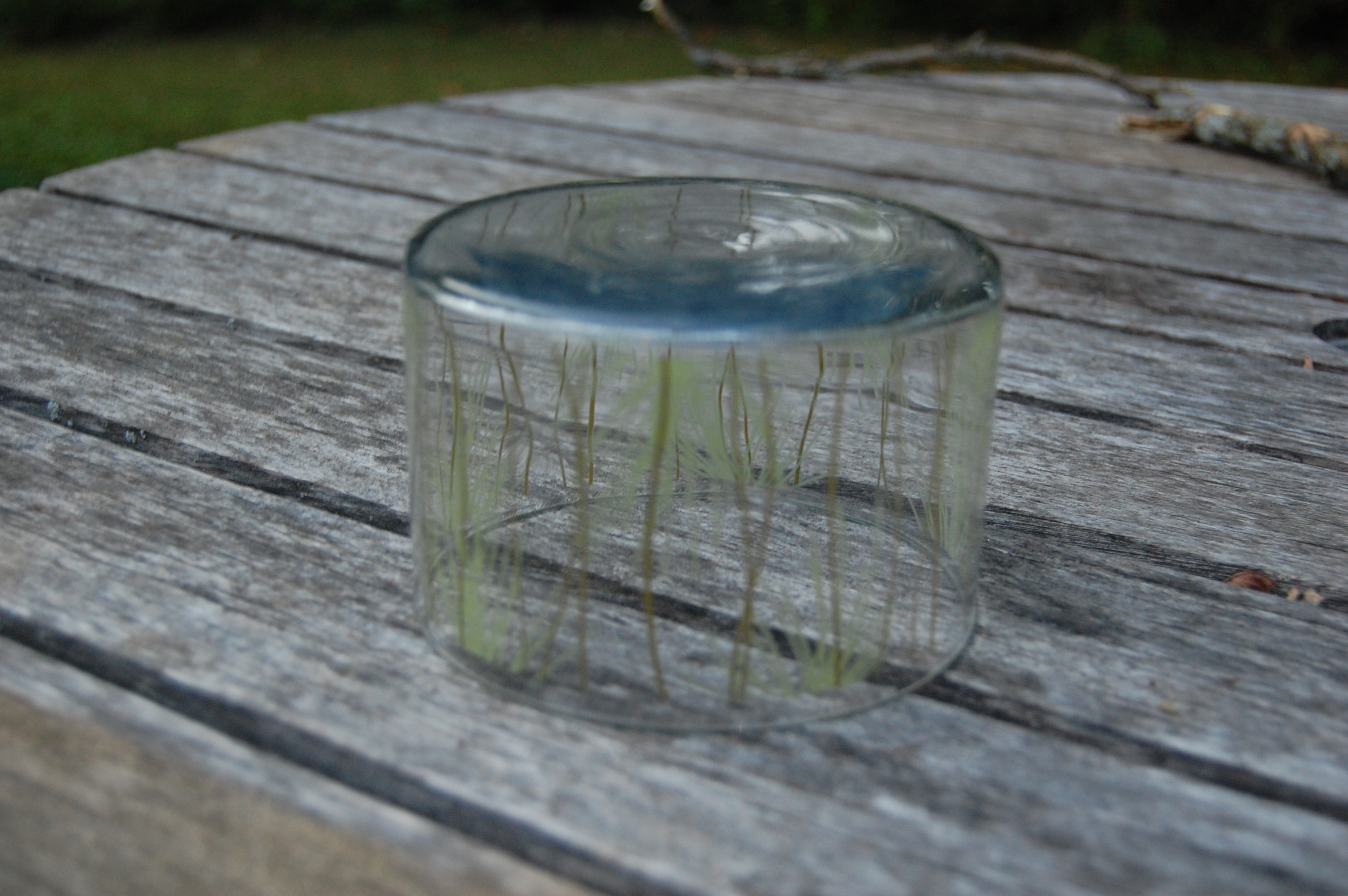 As soon as I sprayed the adhesive I started wrapping the burlap.  I worked slowly and made sure to keep the line straight around the rim and when it was all around I pressed it down to secure it.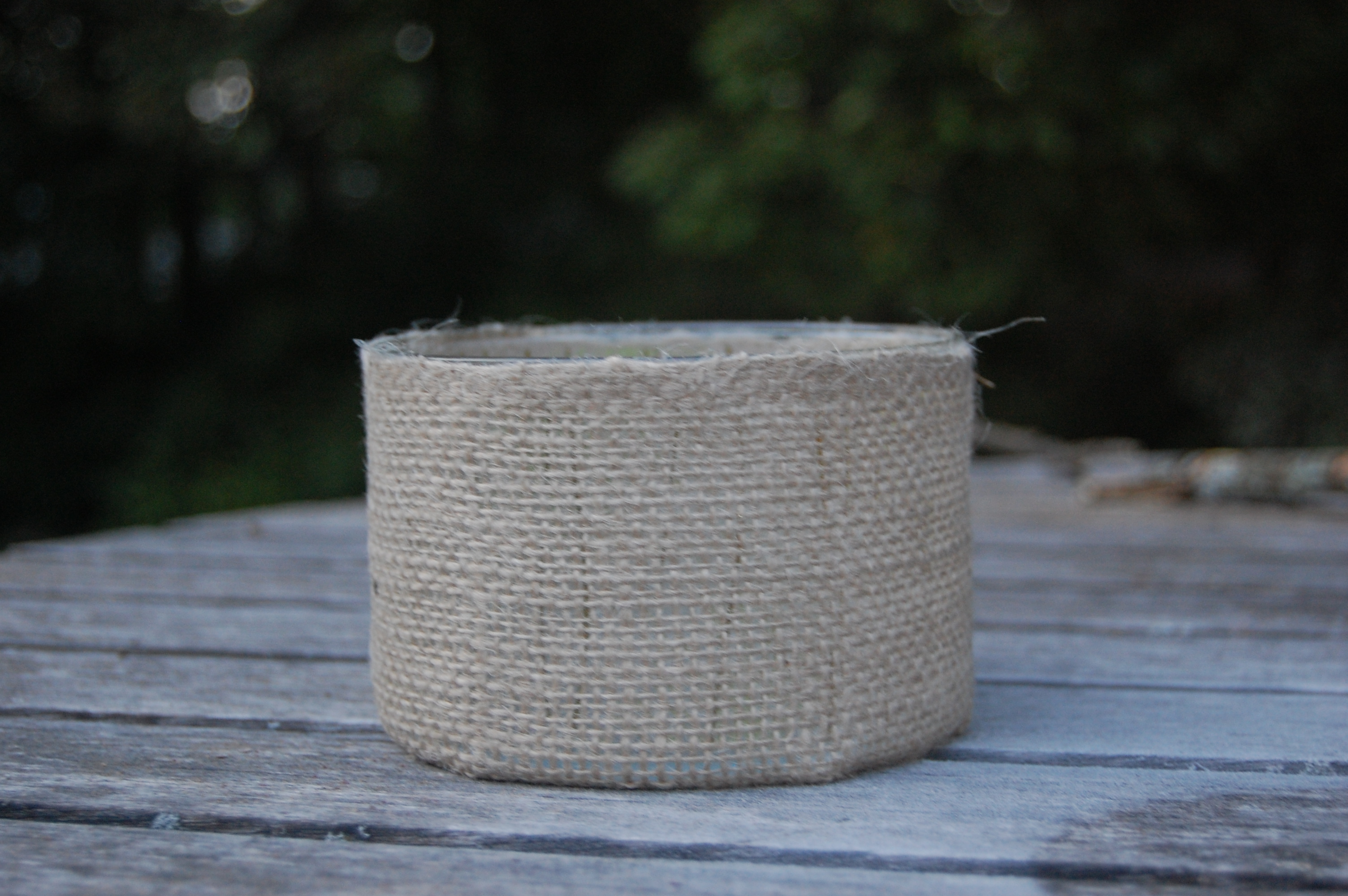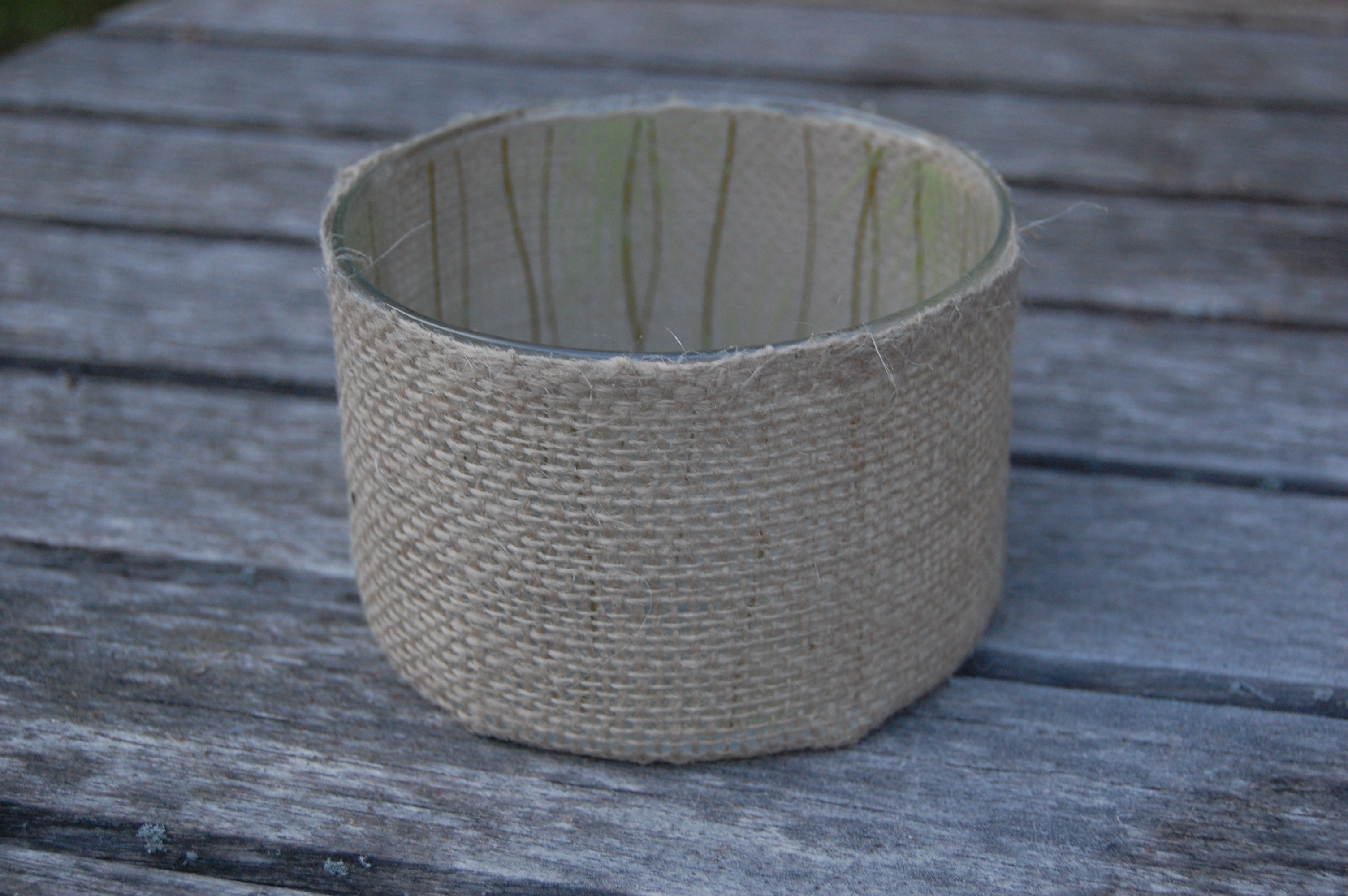 As you can see the bottom was a bit longer so I tried to roll it over to the bottom.  I wasn't completely satisfied with this so I just grabbed my scissors and pressed them against the bottom and cut it. Sorry no picture.  It worked out totally fine.  When I brought it back inside I wanted to see how it looked lit but I was a bit nervous only because the spray adhesive screams EXTREMELY FLAMMABLE but I knew it was dry and so I took a chance just for a photo op but for the future I may just buy those battery operated candle tea lights.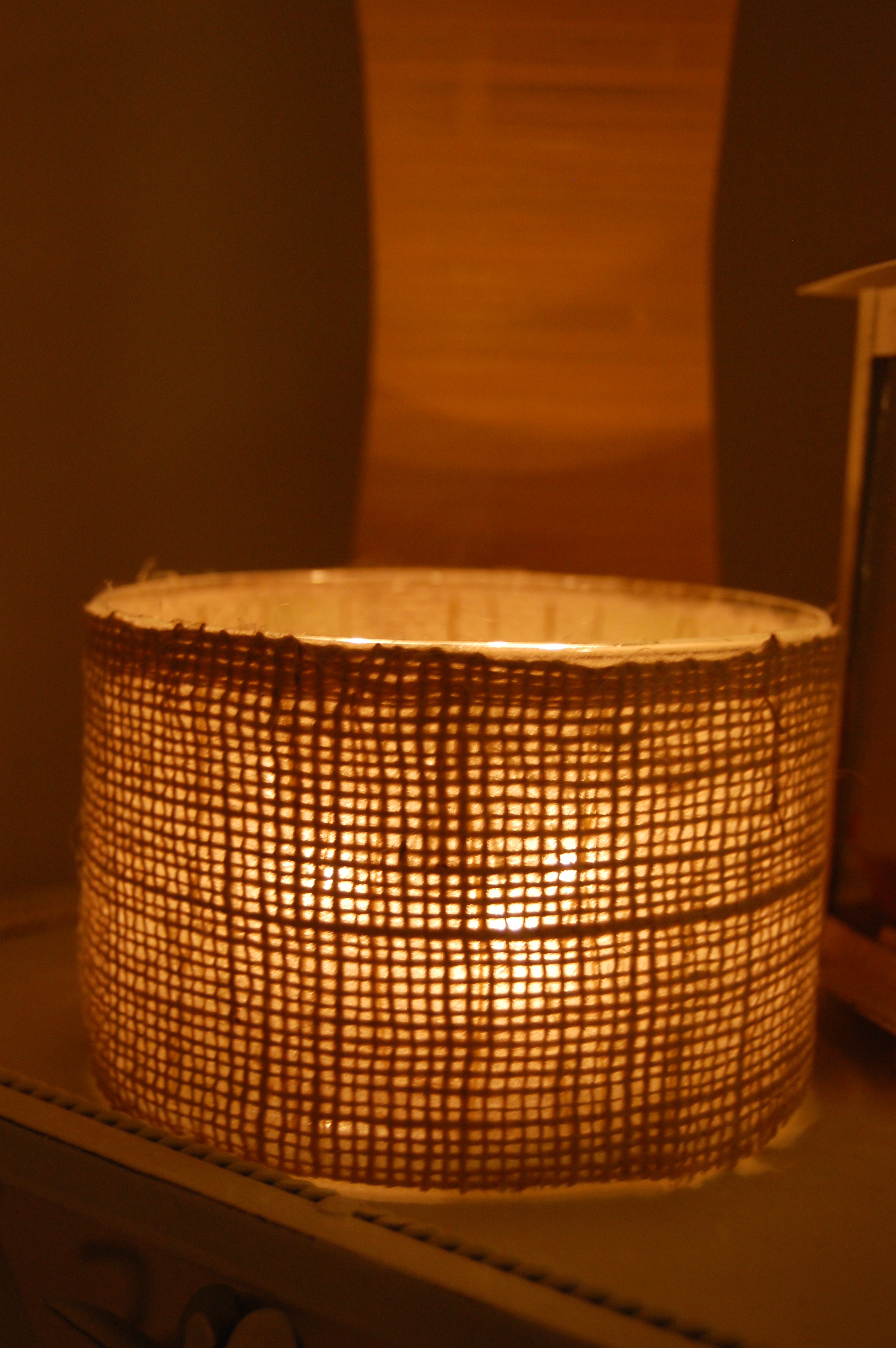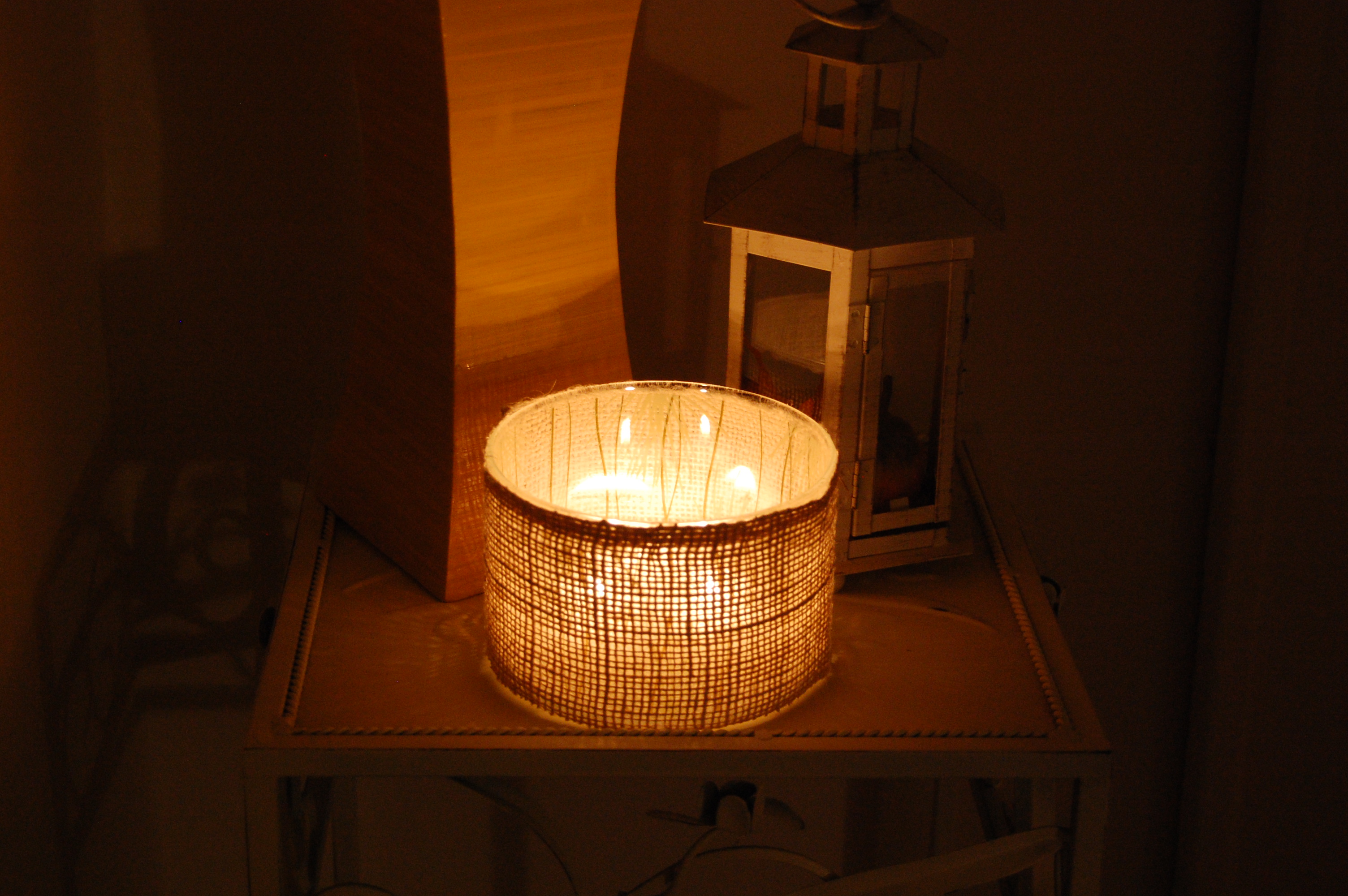 Now what to do with the rest of the leftovers…