You can find them in every home. Those dreadful gray fuse boxes. Most people are lucky enough to have them in their garage or somewhere in a closet or basement but not this girl! My fuse box is located in a visible spot and I purchased a canvas board for it probably about 6 months ago when they were on sale at Michael's. I wasn't in a huge rush to cover it because I keep a plant in front of it and I didn't want to just blob paint on a canvas until I had a pretty good idea of what I wanted.  About a few months ago I decided that I wanted the canvas to have a saying on it. I knew I would use my projector to help me get the words on the canvas but now the question was: what did I want it to say?
The space where the fuse box is located is where I do most of my projects. It's a very light, airy, and bright space. For the most part most of my place is very neutral but this area is where I have my pink roman shades and so I wanted the canvas to have something fun on it. I decided that no matter what it said it was going to be black and gold because I love how glamorous black and gold are together. Once I had made that decision I knew I wanted some type of fun girly saying so off to my Pinterest "Words" board I went. I narrowed it down to two. The first one was "Some girls are just born with glitter in their veins," but I went with option two which was…"I'm so glam I sweat glitter." It makes me laugh and reminds me that even though I can handle a power drill like no other I'm still a girly girl. I contemplated making it say "I'm so crafty I sweat glitter" but decided to leave it as is.
I wanted it to have some texture so I purchased wrinkled scrap paper, modge podged it on (I only did the bottom layer and modge podged on top of the overlaps not all the paper) then used the projector to trace the saying that I recreated in print shop.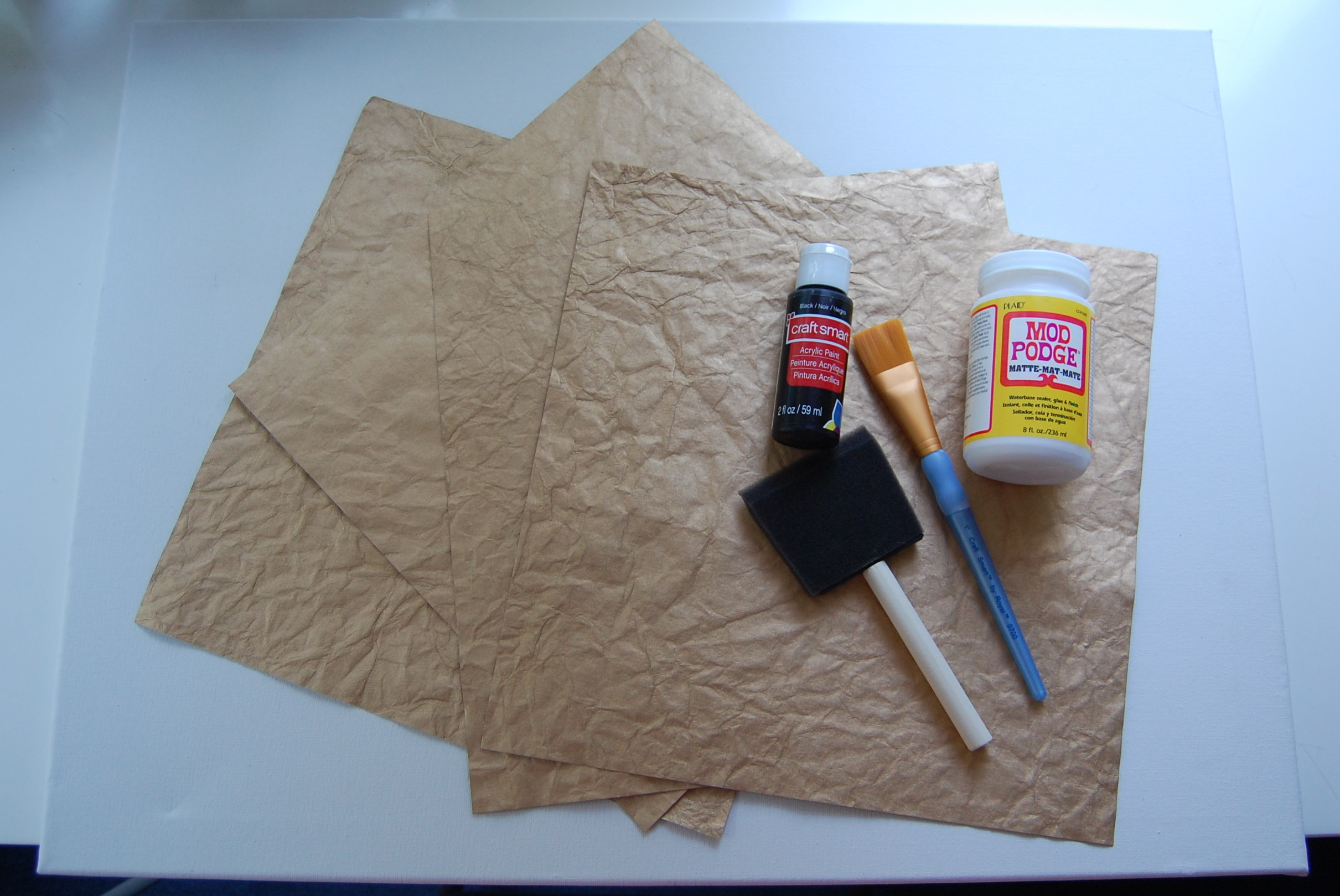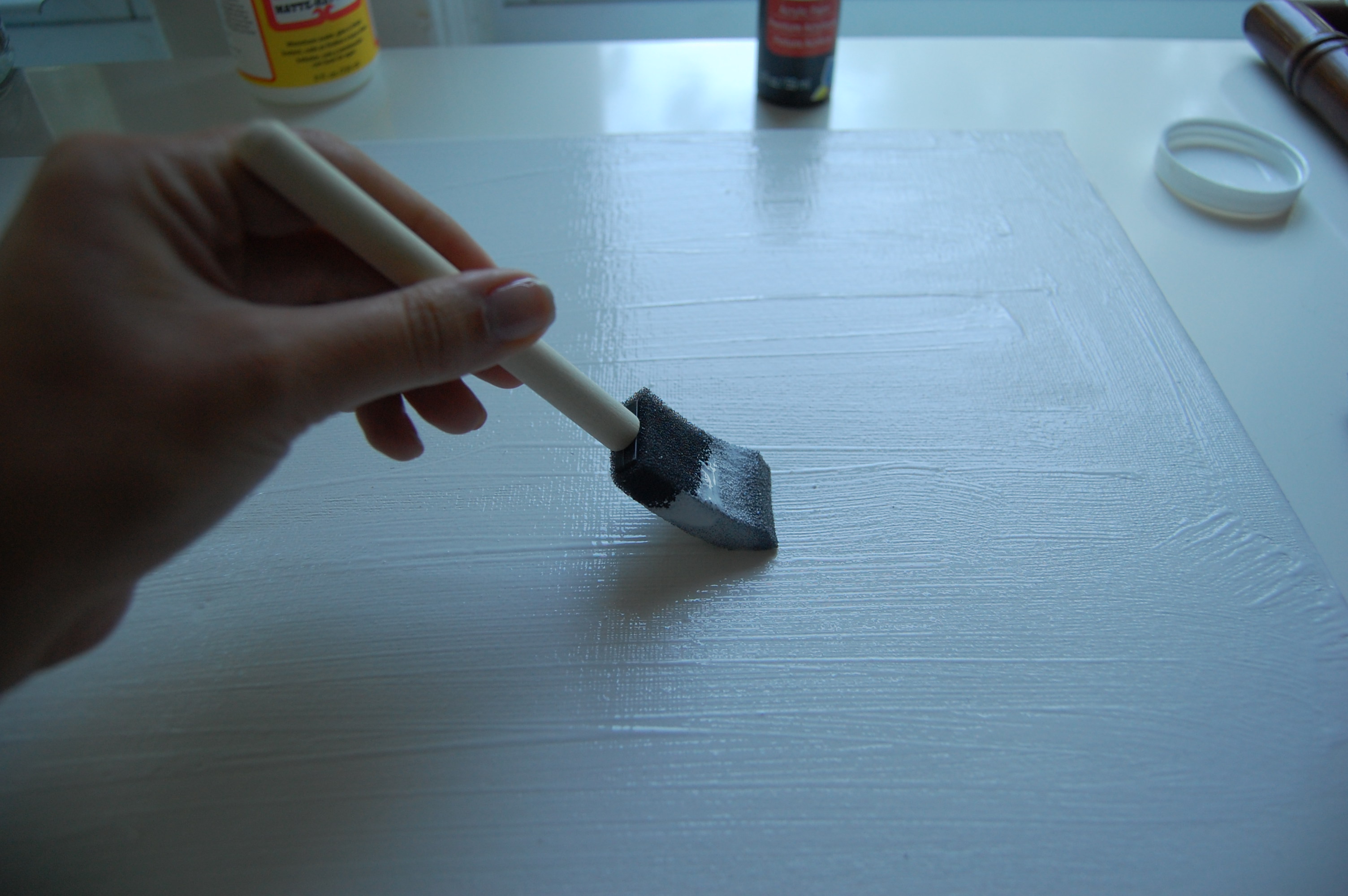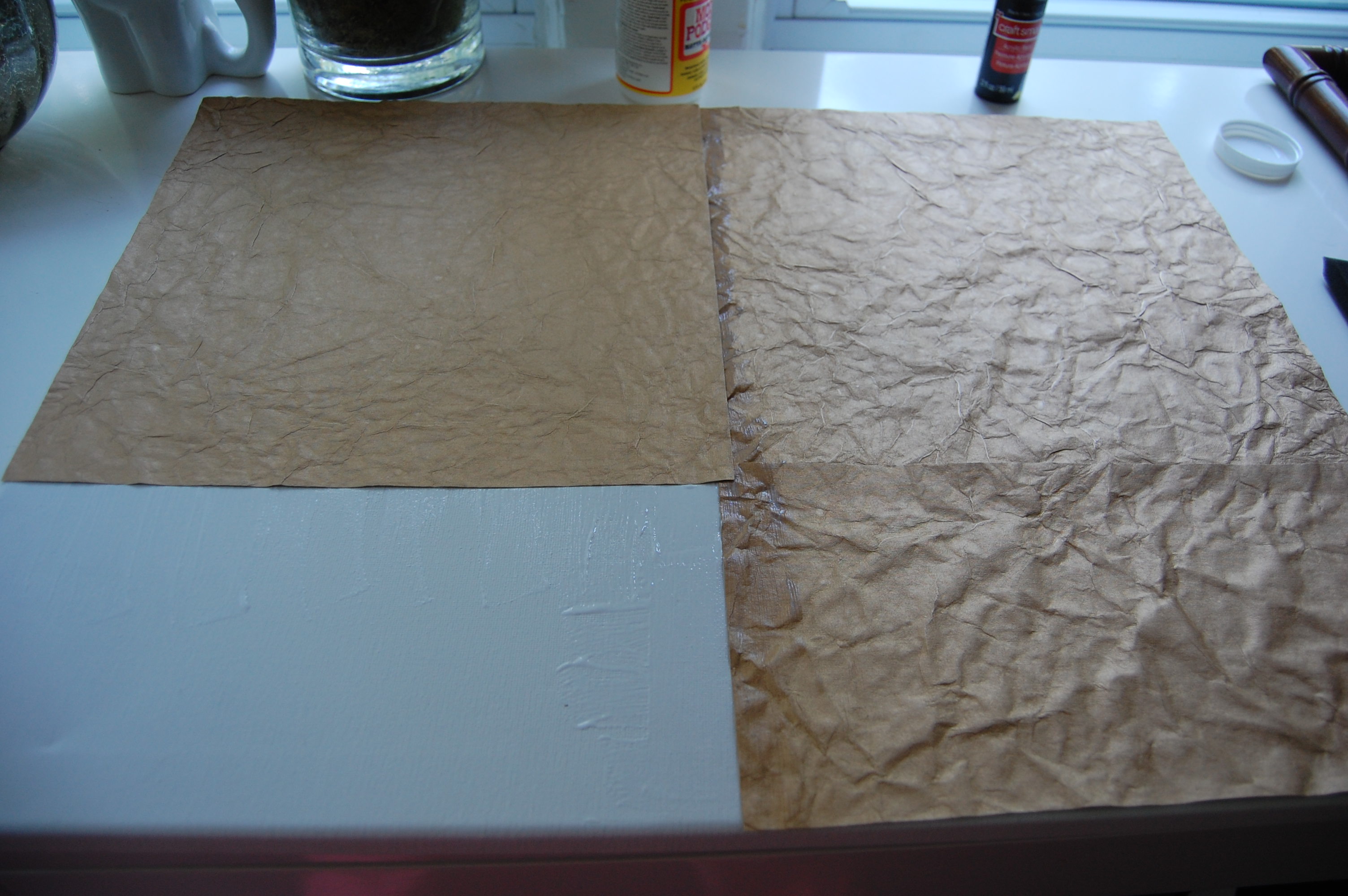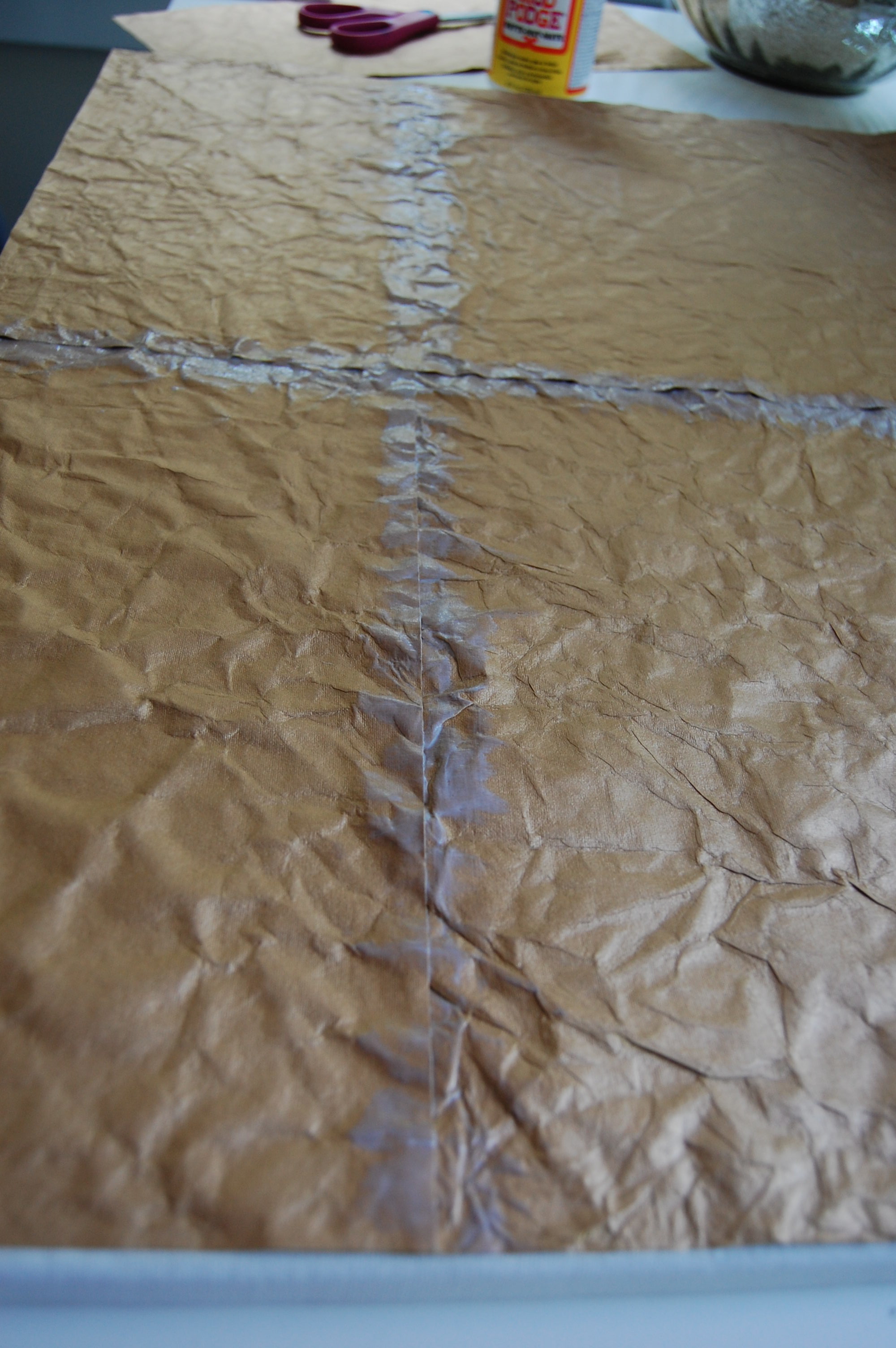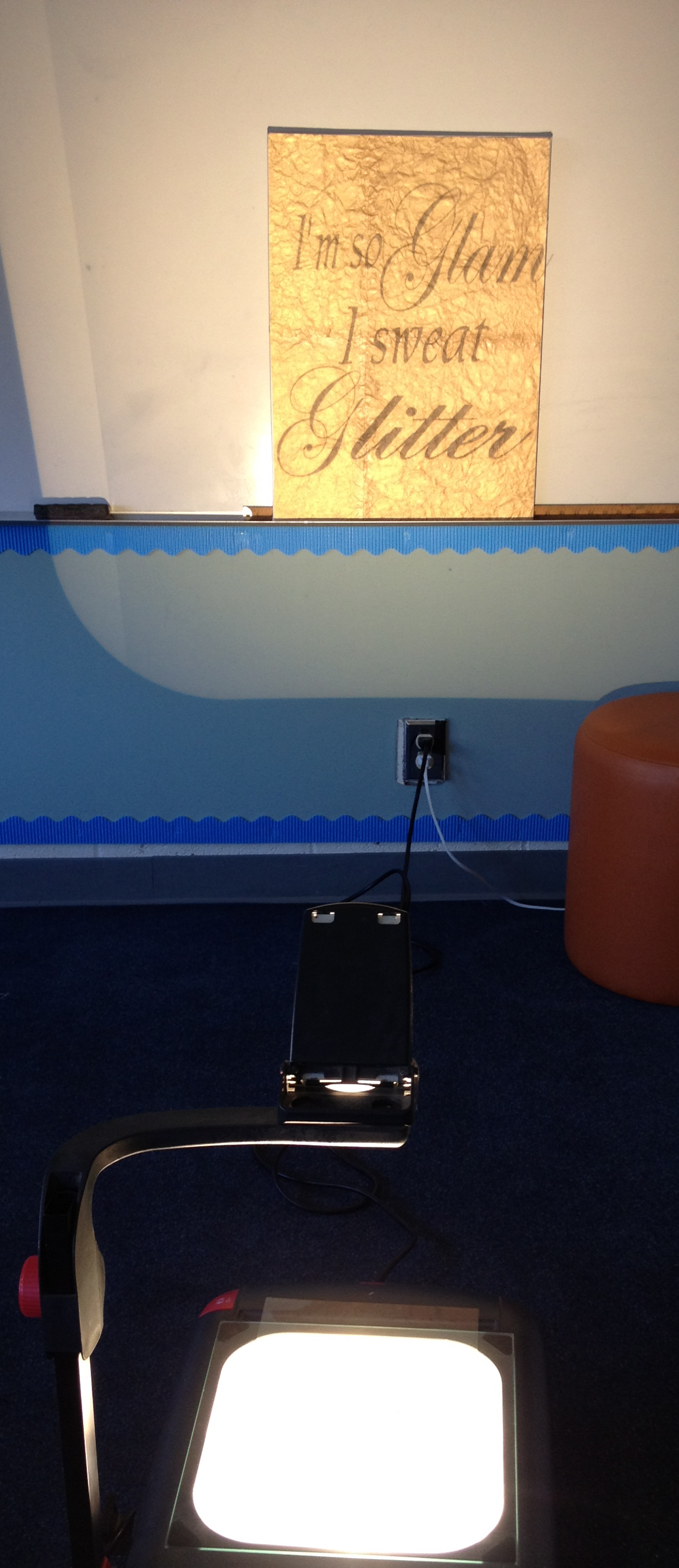 Once this was done I used a black paint pen that I have to go all around the letters to make it easier to paint with my brush.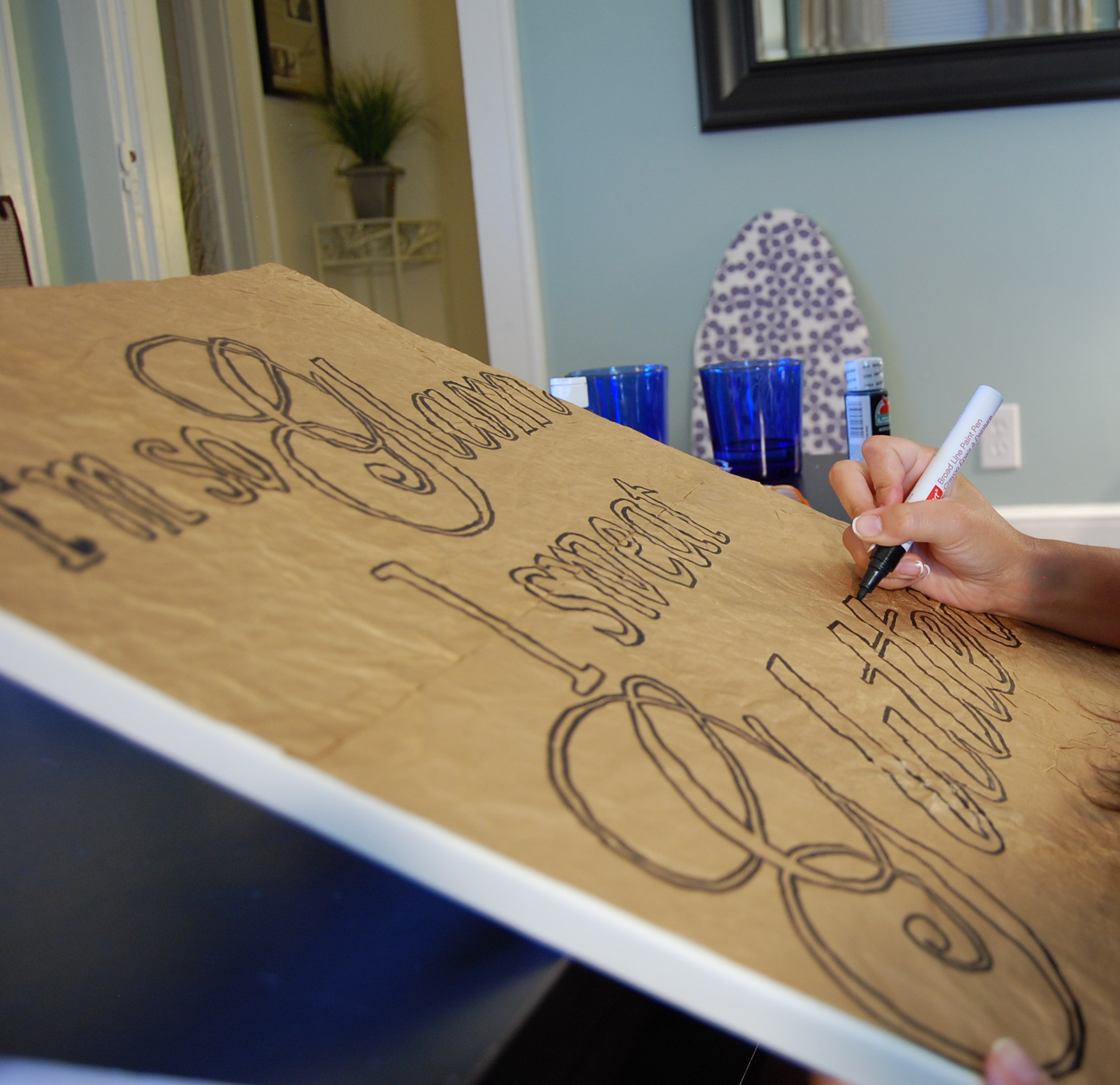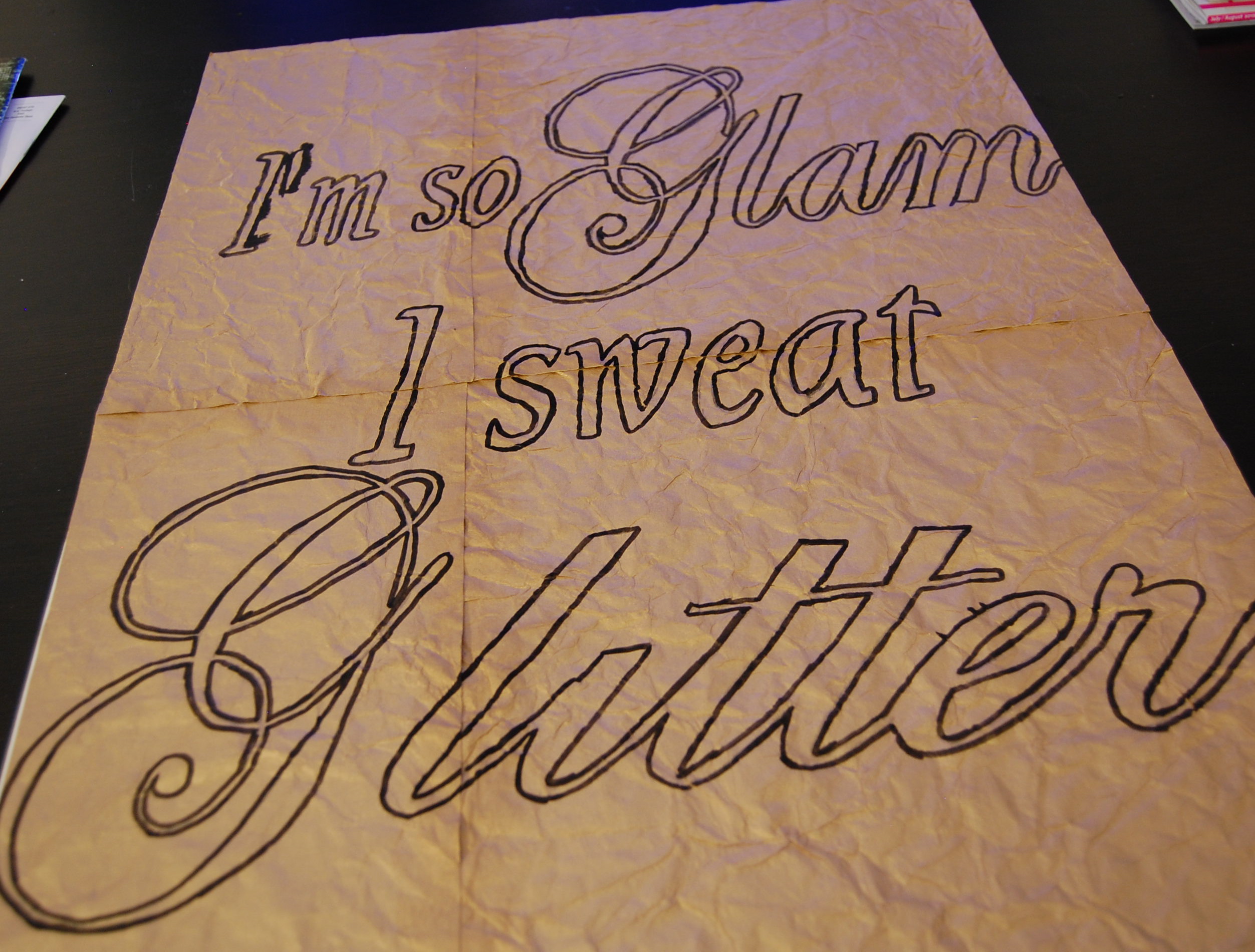 With my brush and black acrylic paint I just painted all around.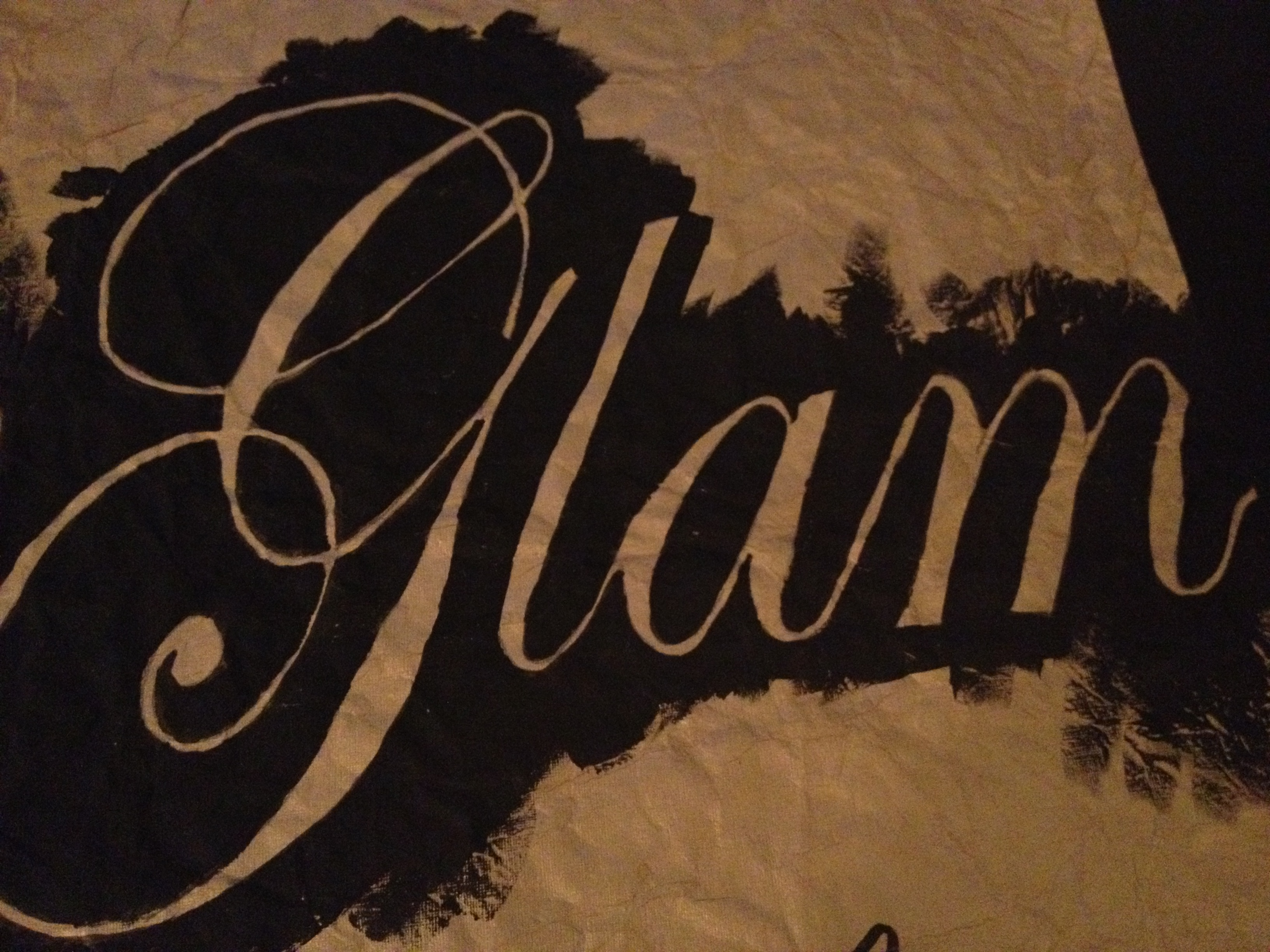 Here's what the space looked like before and after: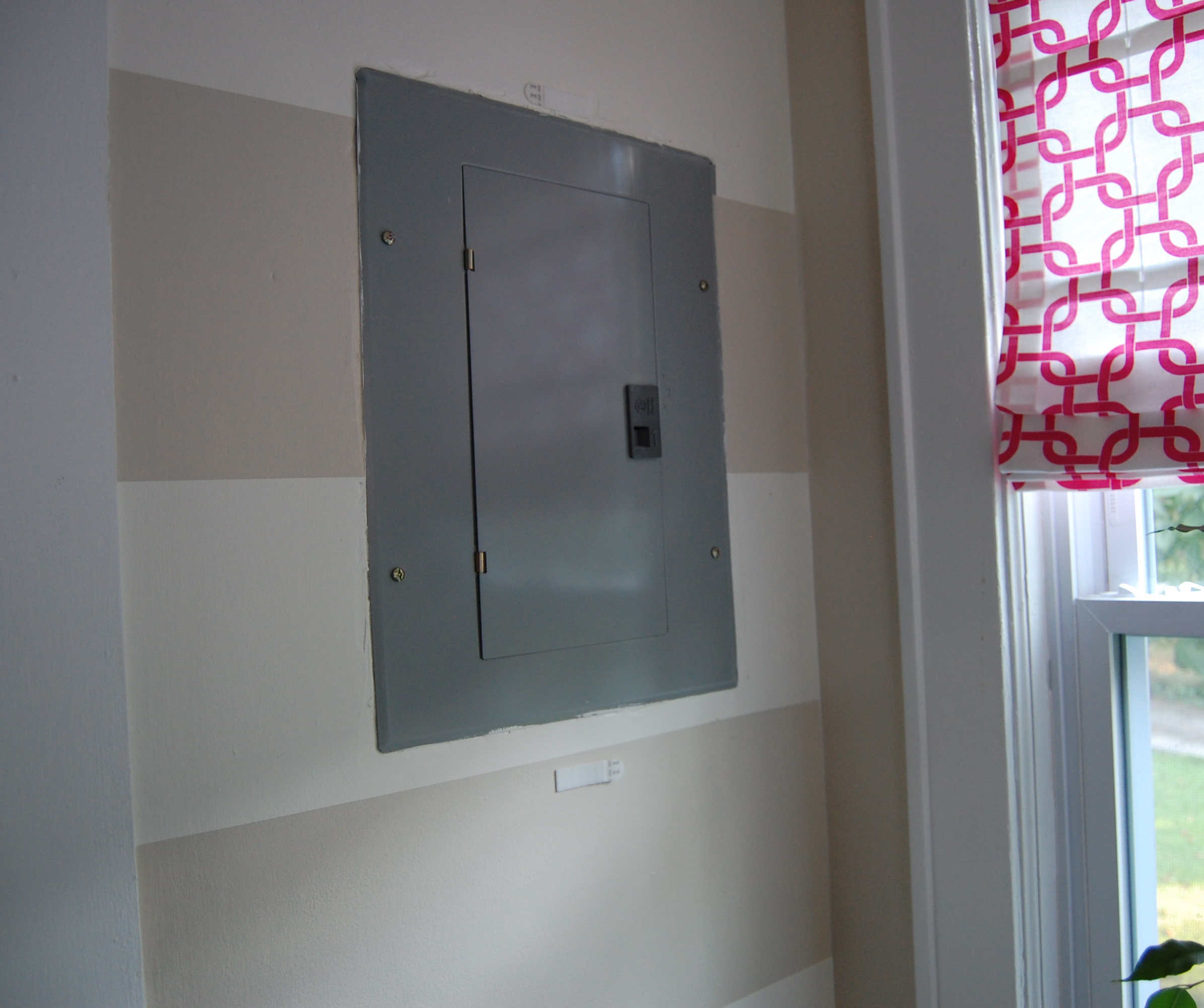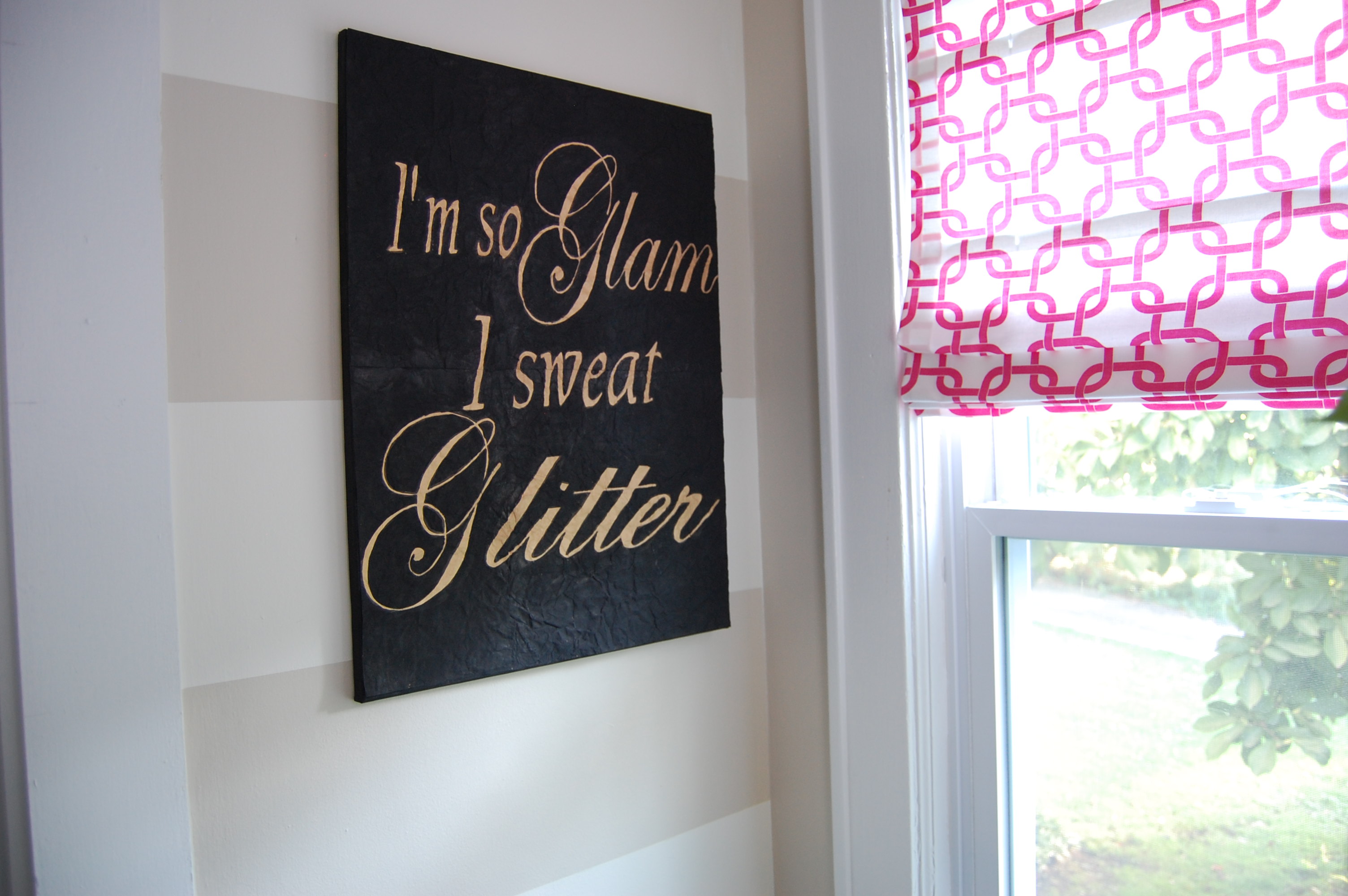 My favorite part is the texture on the canvas and of course the awesome saying!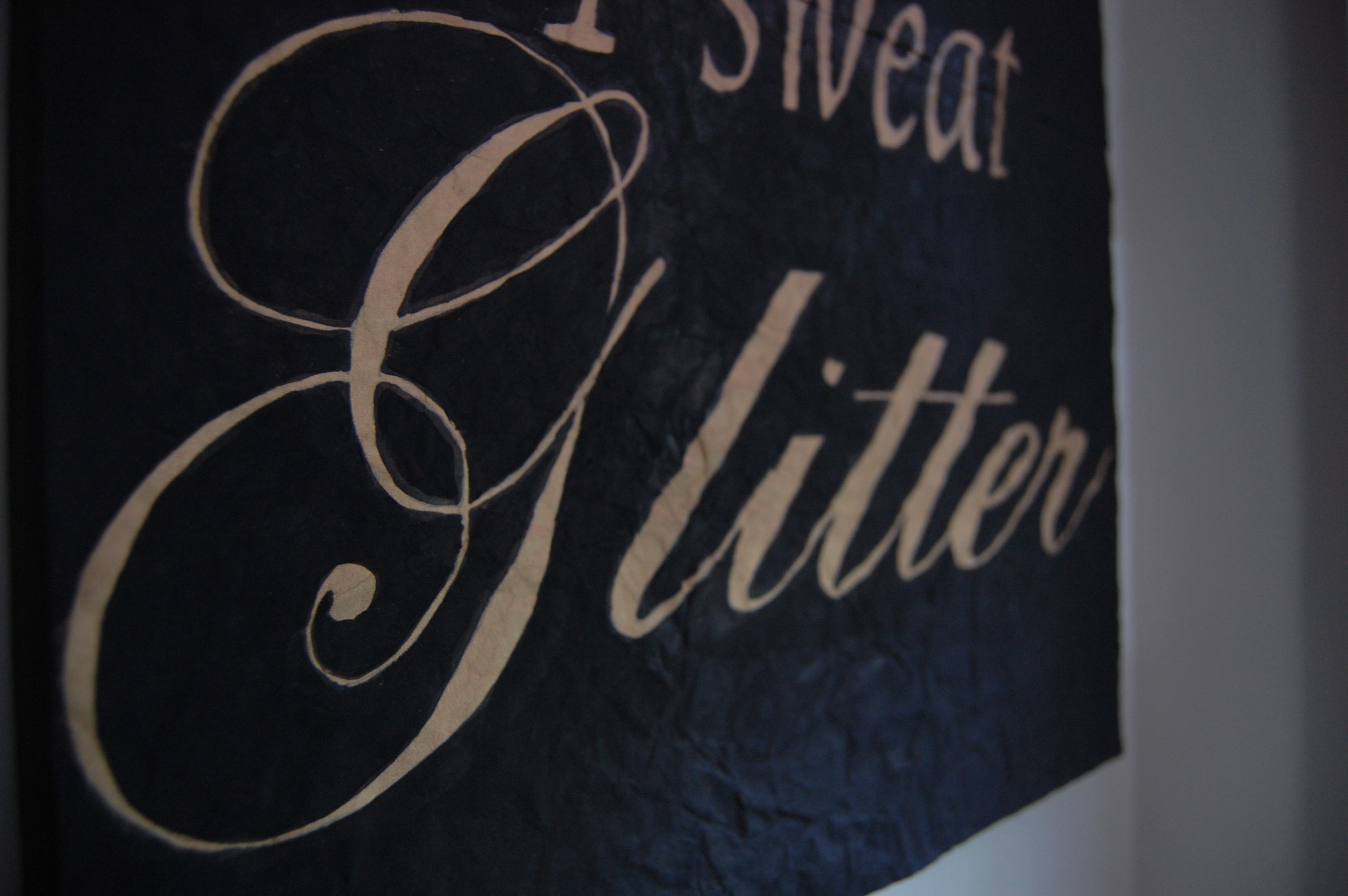 Do you have a favorite saying or maybe a favorite board on Pinterest? Ever catch yourself sweating glitter? Between 2nd graders, crafting and makeup I can probably start my own glitter line!!
Follow Made2Style on Facebook
Follow Made2Style on Pinterest