I like to believe that my style is ever evolving and changing and I love how my clothing style and home style mimic each other all the time.  Lately I've really been trying to experiment with more color in my wardrobe since the fall and winter can easily turn into a lot of black and browns.  Adding more color and patterns seems to make me feel more glamorous and if I can do it with my clothes why not with my living space. Here are some fun items I recently purchased that are so much fun!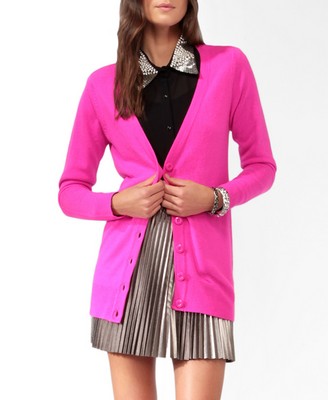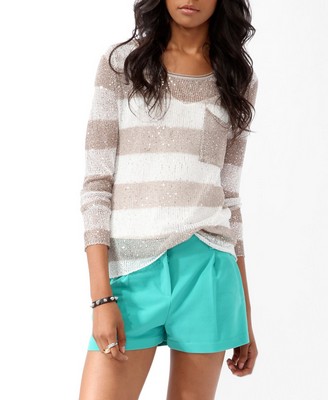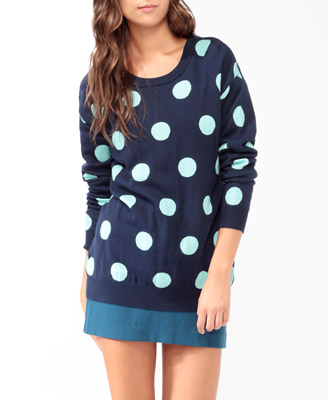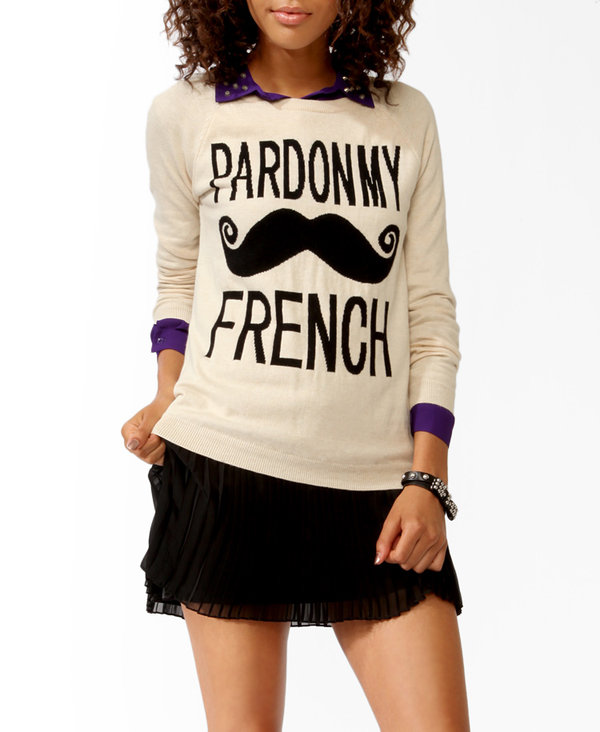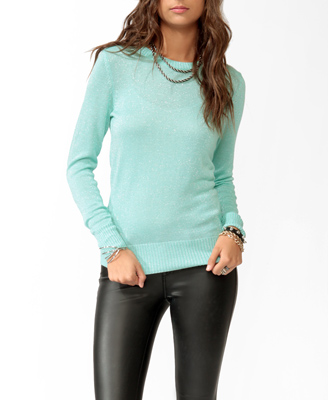 How fun is that "Pardon My French" top! My favorite part about getting the package in the mail is seeing all the sparkle in that comes out so I thought it was time to start adding some sparkle to my space.  I recently came across this picture showcasing abstract art and a light bulb went off in my head.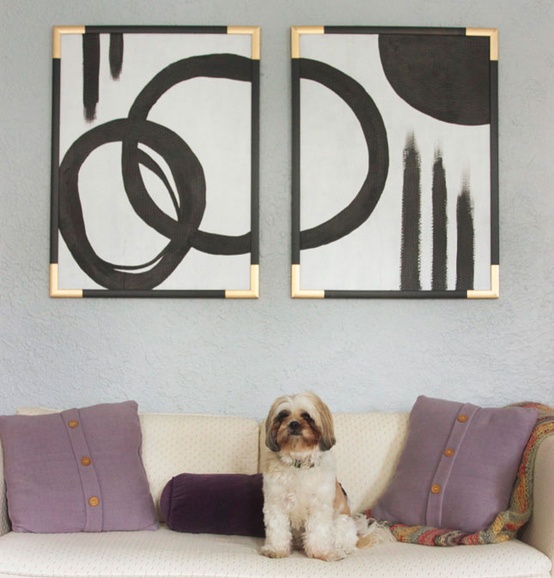 Do you see what I see? How awesome are those gold corners! In my living room I have 4 Ikea Ribba frames which would be perfect to have a little gold glam added to them! Here's a very old shot I have of them because I was too excited to get started that I didn't take a recent shot so excuse the sheer curtains, they have since been replaced!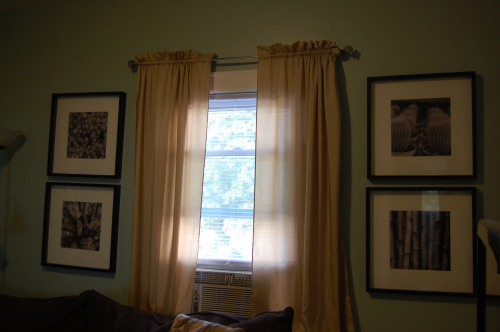 I was able to do this project in one afternoon and it was super easy. The first thing I did was take apart the frames to just reveal the um, frame. Then, to decide the measurement I just used a standard size index card. Why an index card? Because that's what I had on hand. Next I just cut a strip of it and used it as my measurement to make my mark and then tape it off.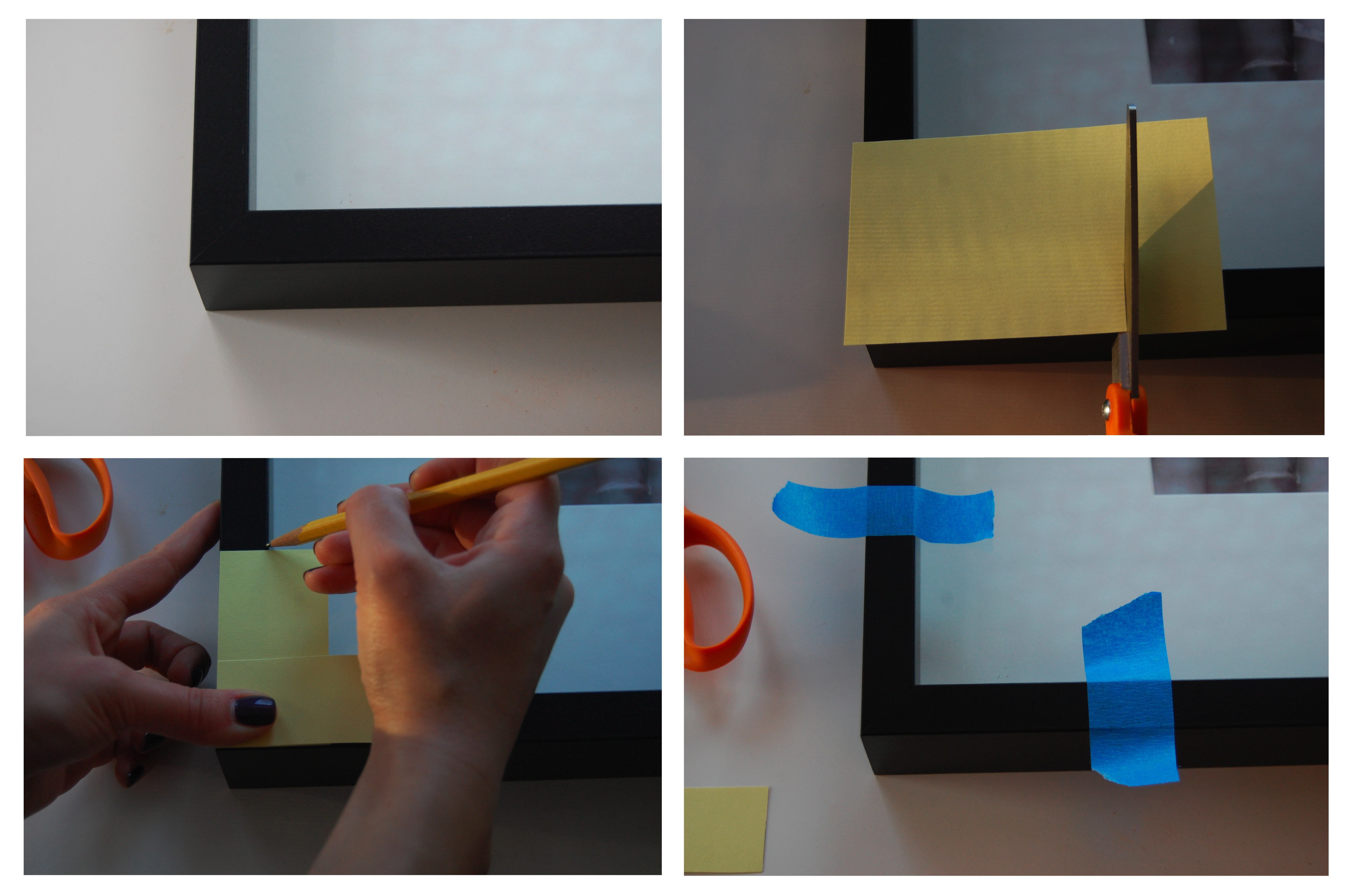 I also place painters tape around the frame so that it didn't get any over-spray when I spray painted the edges. I took them out to the garage and gave them a little primer just to be sure that the paint would stick.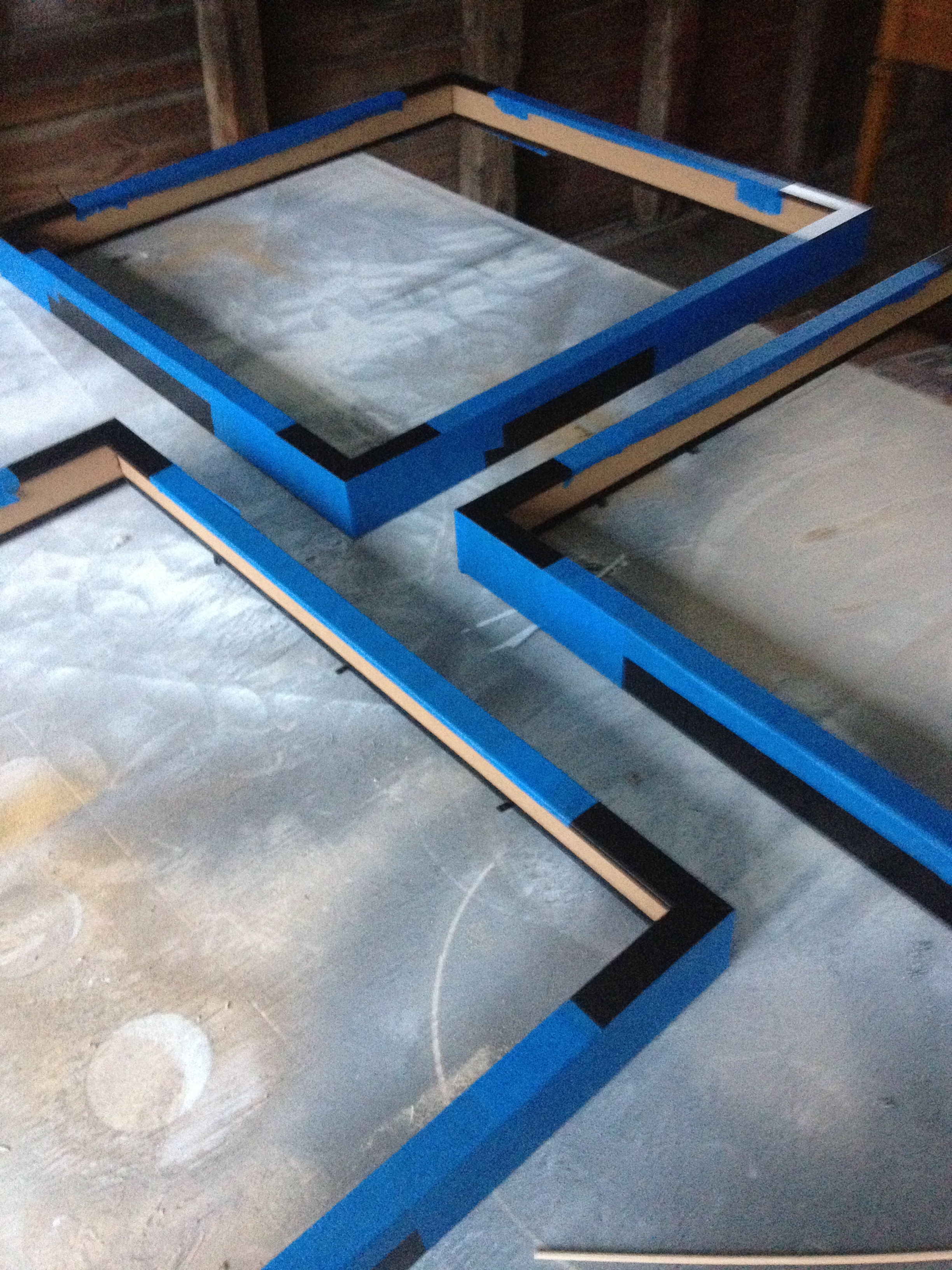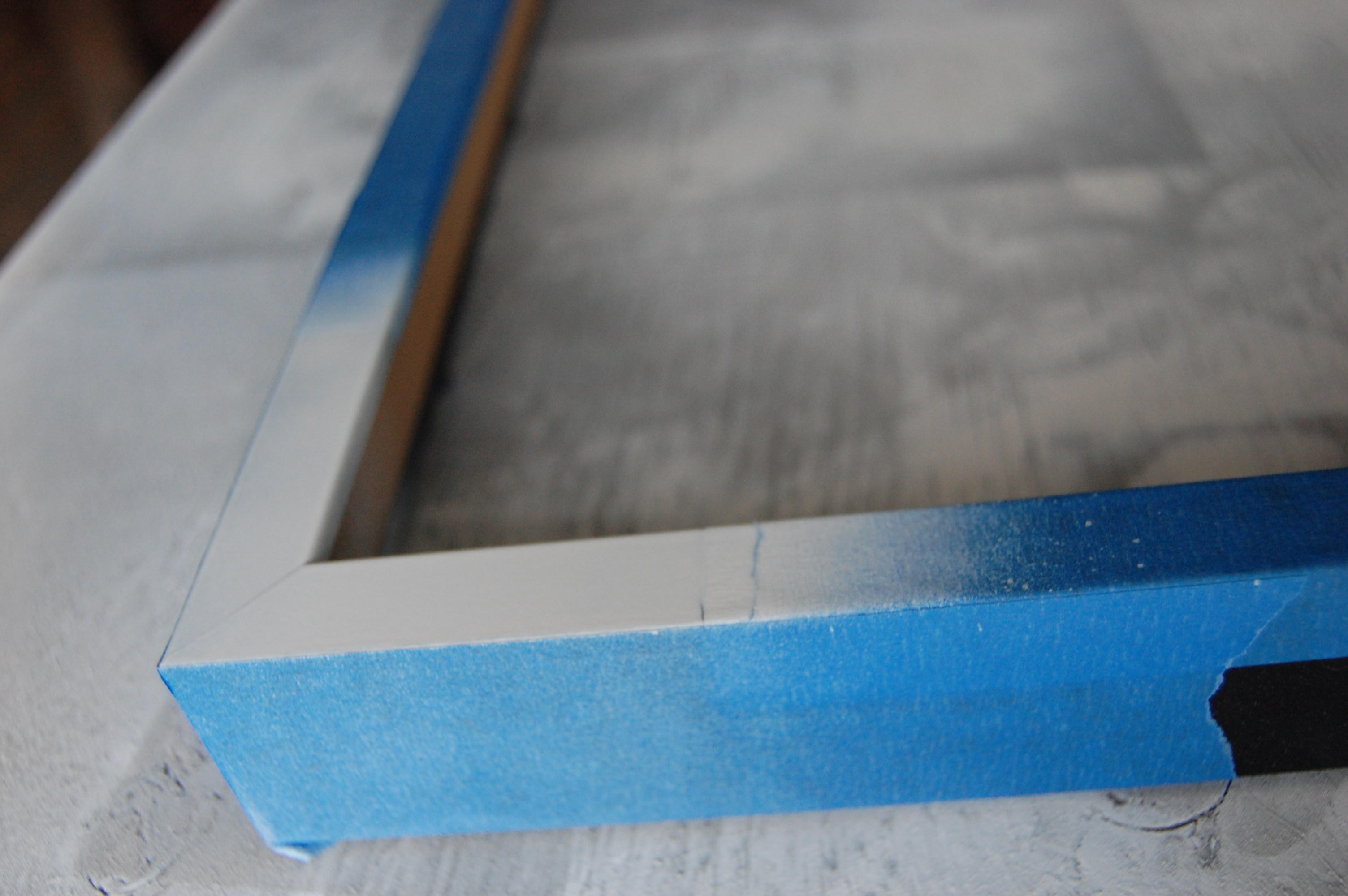 Now the spray paint I used was from Michael's and I would suggest not to use it. I almost always use Rustoleum or Krylon but I was itching to get the project done and I used what I had from an old project but cheap spray paint is cheap for a reason!  It definitely did the job but when peeling the tape off some pieces wanted to come off so I had to be really gentle!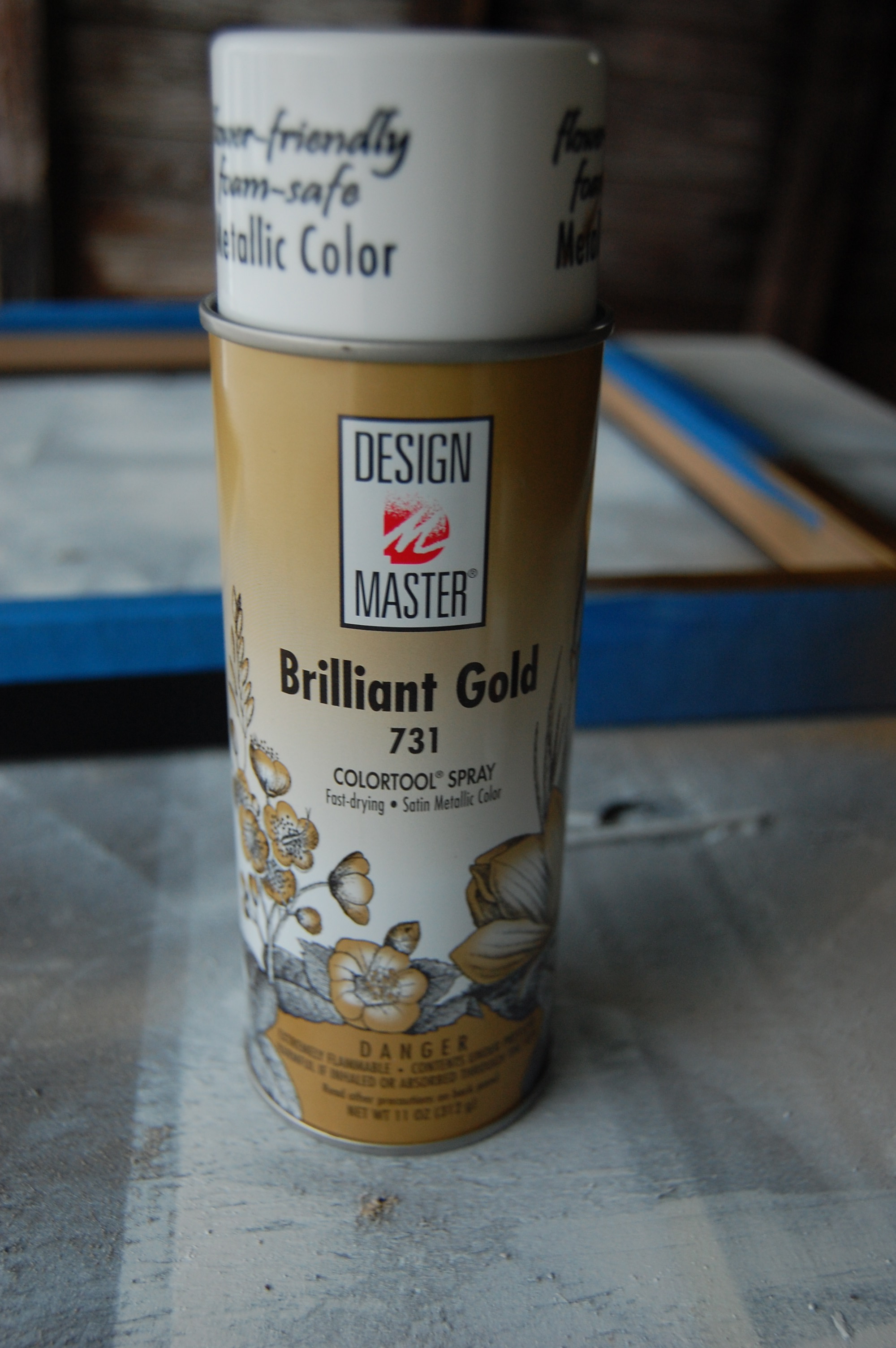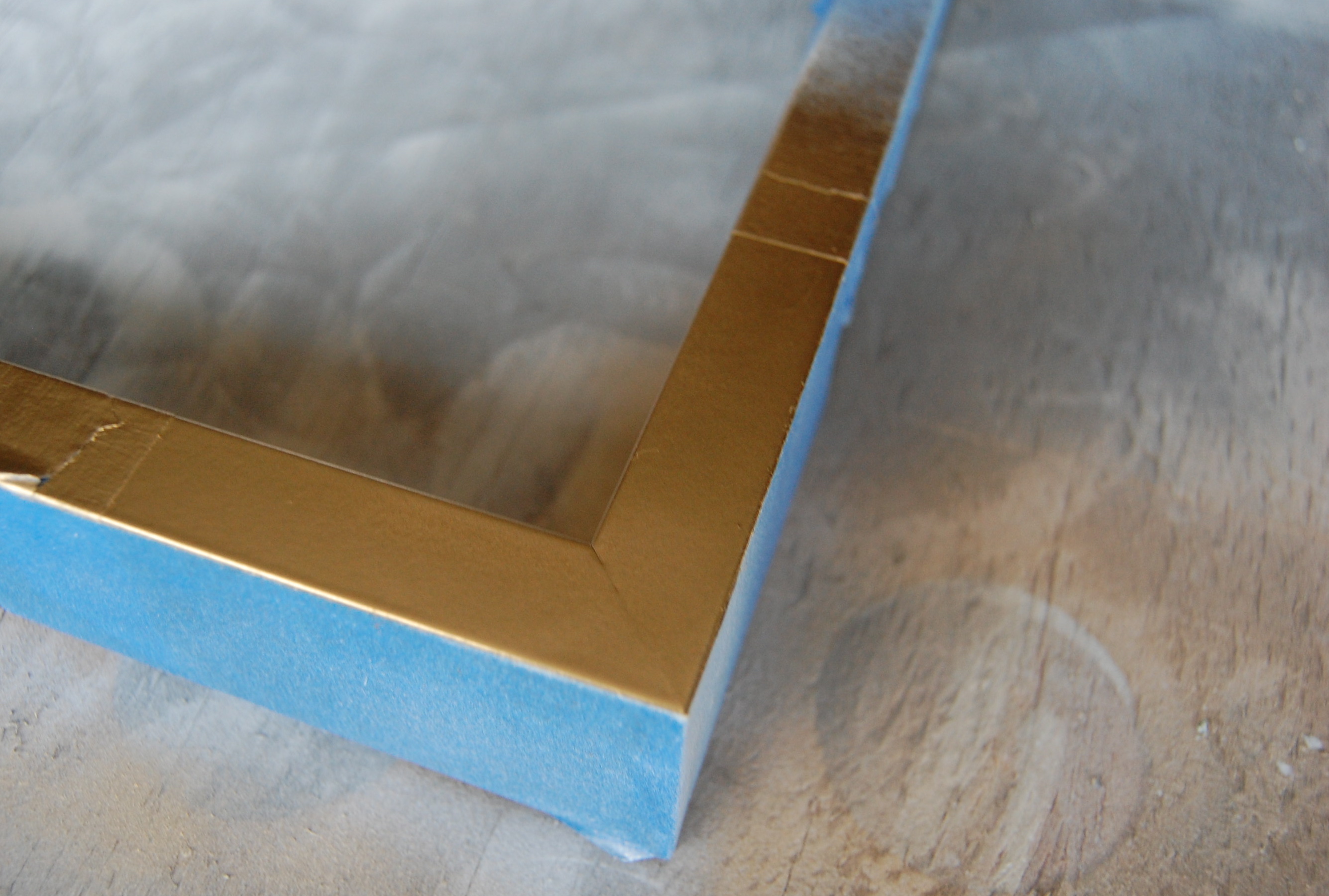 I have to say the color was perfect and once they were all dried I put them all back up and I love the little touch of glam it adds to the space!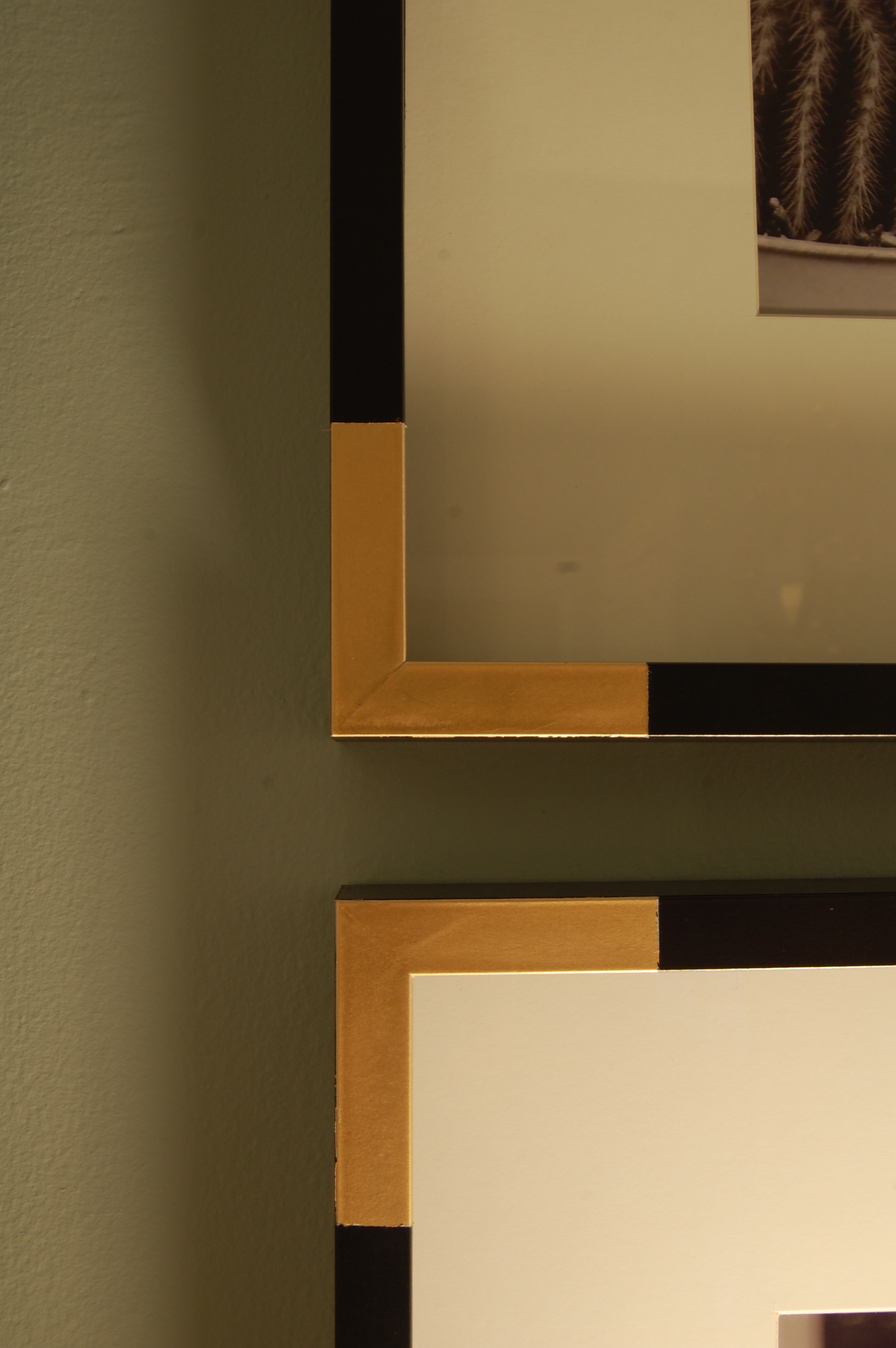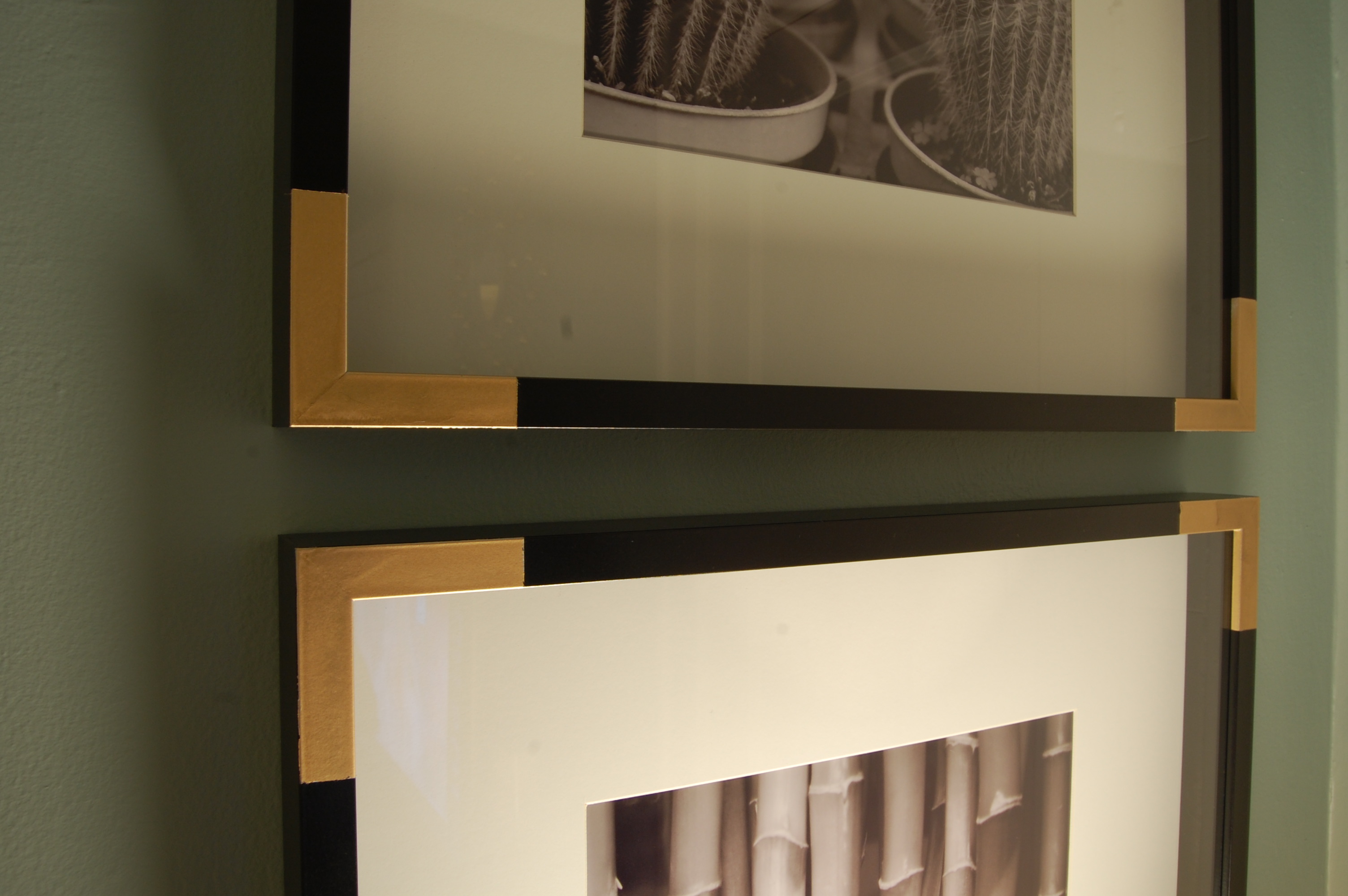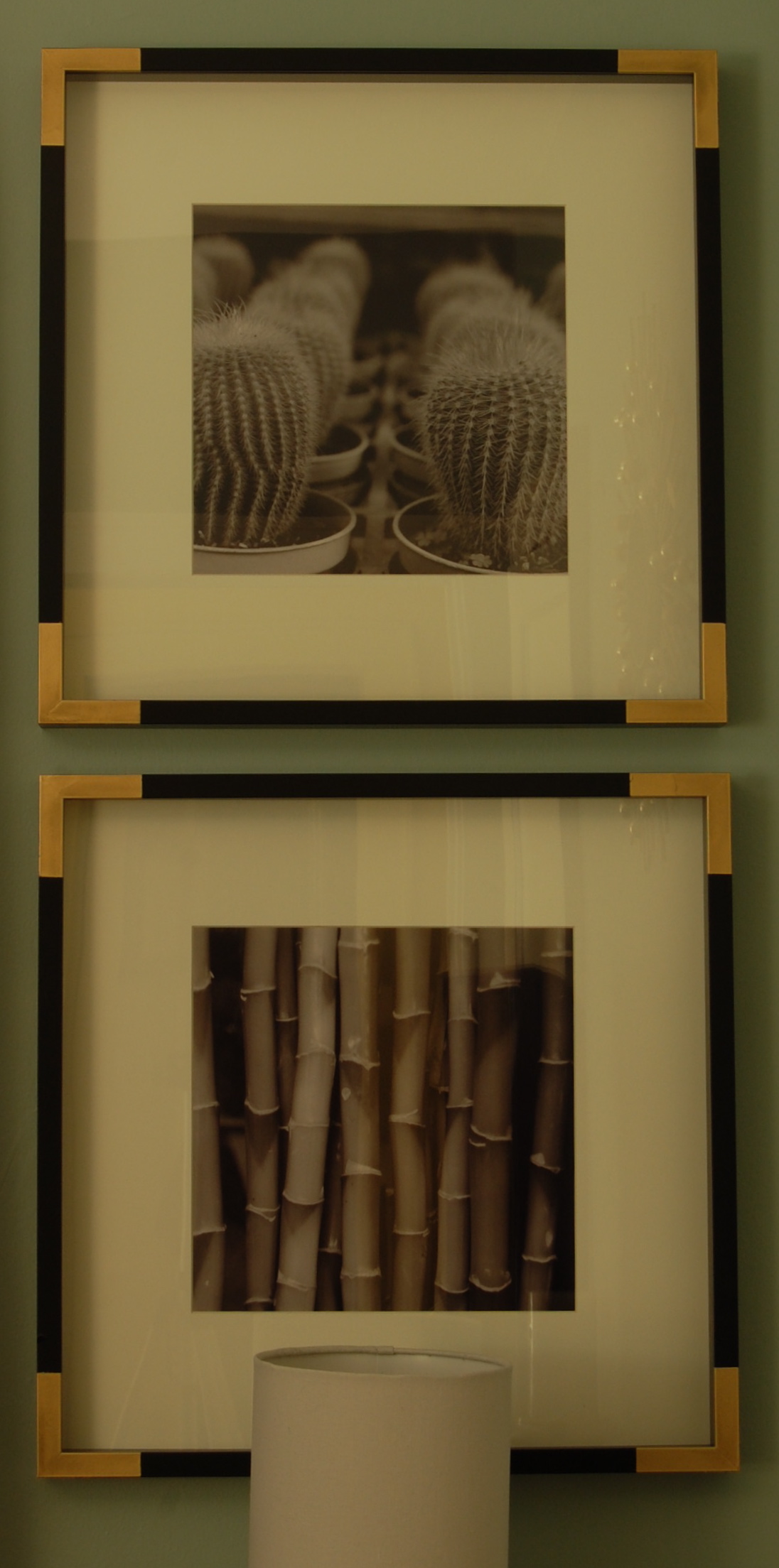 A little before and after…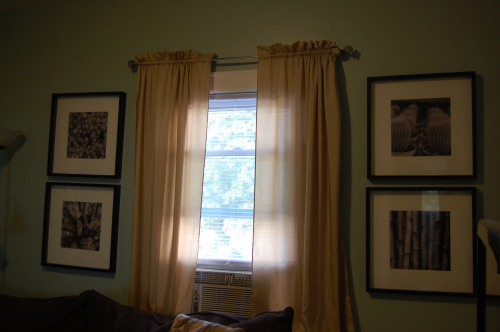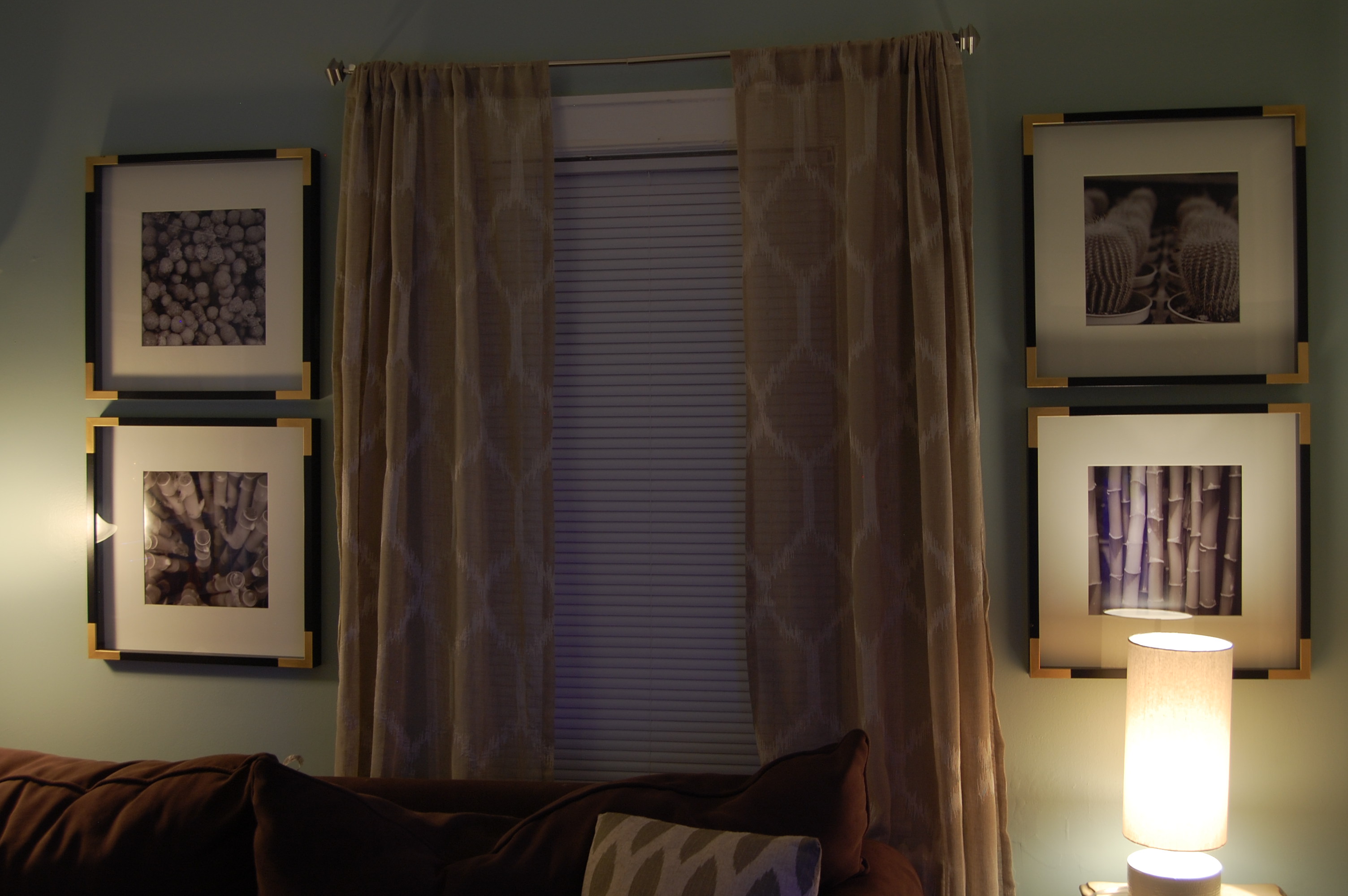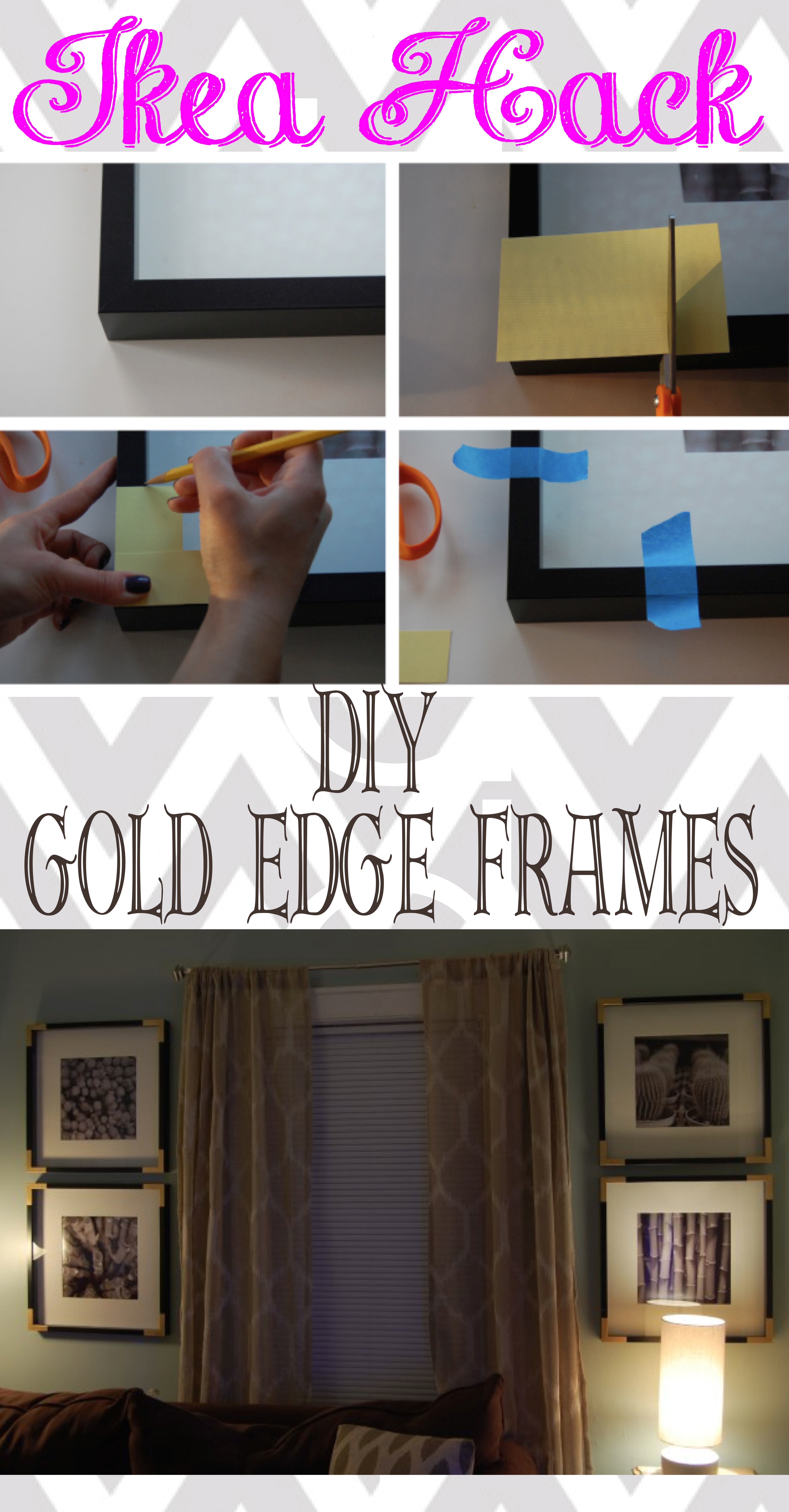 I kind of want to start spraying everything gold! I wouldn't be surprised if I finagle some kind of Christmas craft with gold spray paint!
Have you added any glitz or glam to your space? Maybe a new light light fixture that adds some sparkle or new vases? Do share!!