Have you ever had a space in your home that is just always a work in progress? Yeah me too! When I first moved into my space I had this nook area that I wasn't sure what to do with. It measures about 6ft x 6ft.  Since it is in a corner of the house and has so many windows it ended up starting out as the place I kept all my plants.  I attached shelves under the windows and bought my plants for it.  The only picture I have was right before I decided to get rid of it all.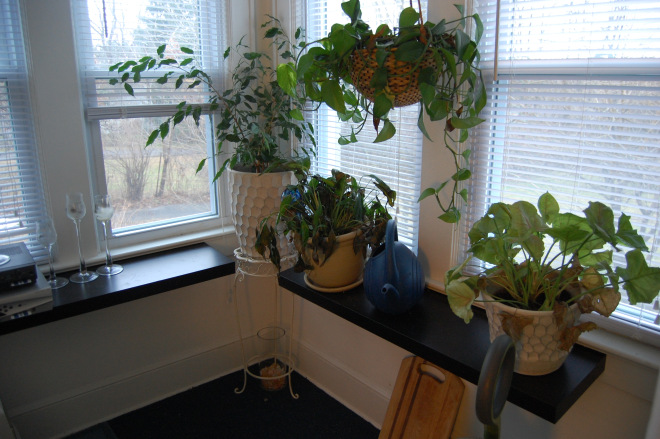 The next thing I did to this space was remove the shelves, paint stripes on the walls leading to the spaces and then added my DIY Roman Shades. Some before and after goodness?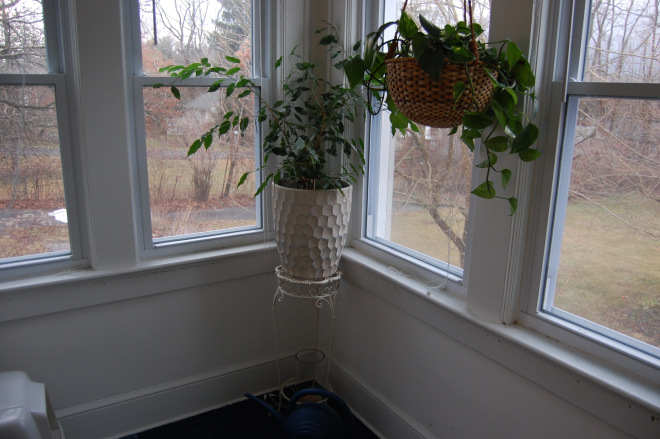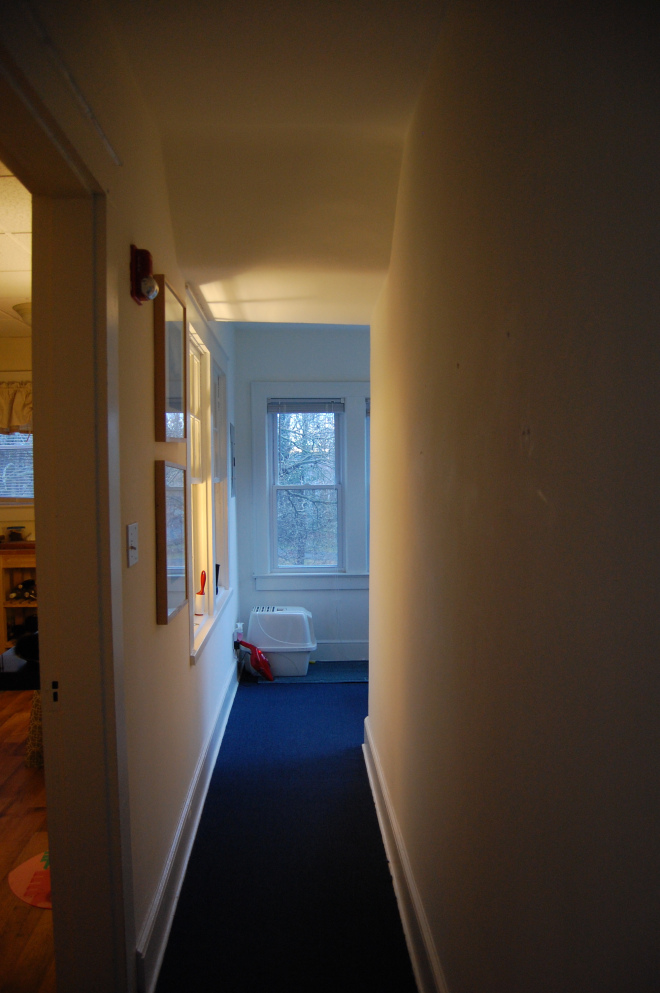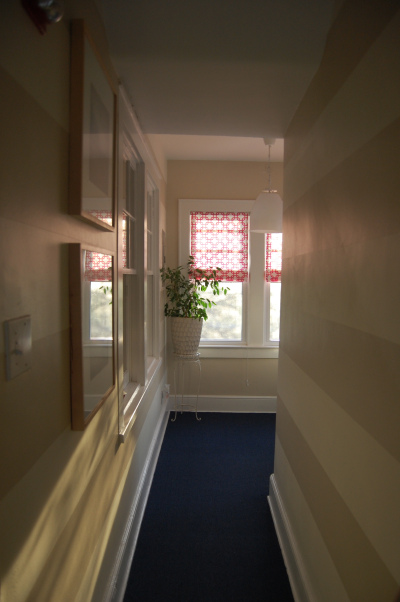 At this point I decided I wanted to turn this space into my work space. A place where I can do all my crafting/blogging. I needed a desk and I had pinned a desk I was obsessed with and once it went on sale along with free shipping it was all mine! I purchased a high-gloss white x leg desk from World Market (apparently no longer available online, boo.)
In that space is also a closet that goes in rather deep (under stair type of closet) but it doesn't have a door so I bought a curtain panel at Target and a tension rod to close it off. I also purchased a chair at Lighting Plus for the desk and a bunch of fun accessories. Can't forget the Ikea piece I also put together to store all of my craft stuff. But enough with all the chit chat, let's get to the new space, of course not before an old photo!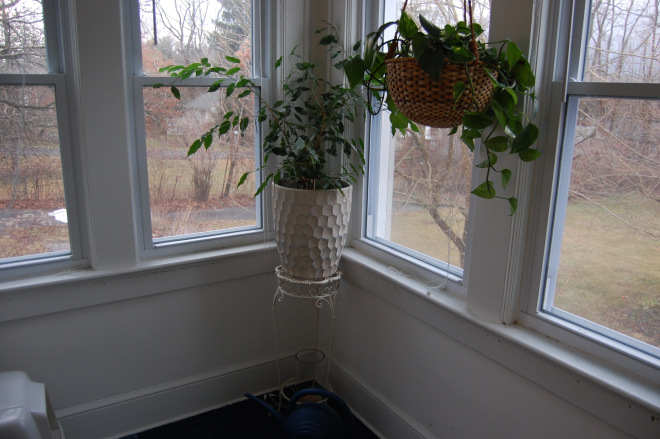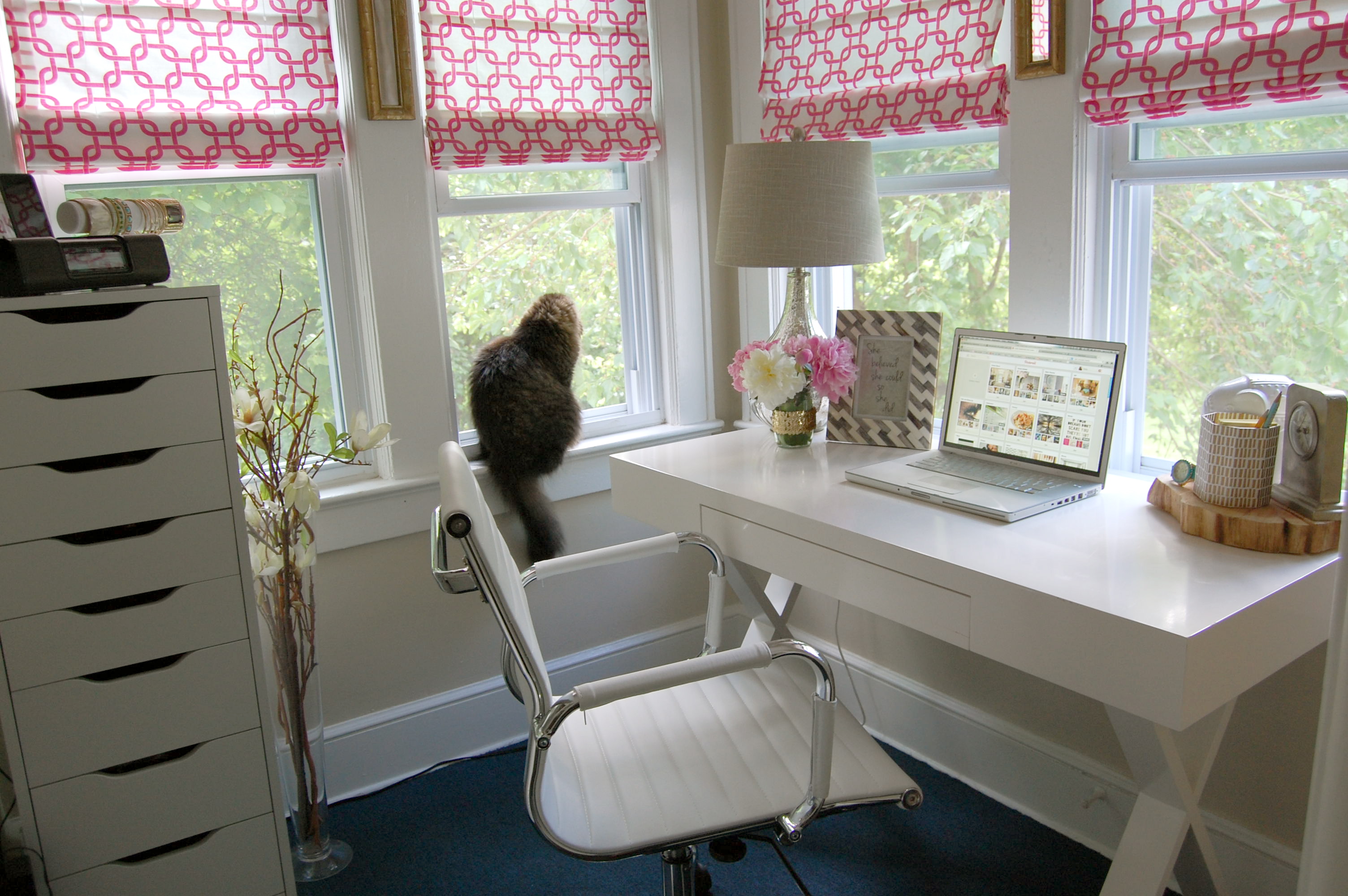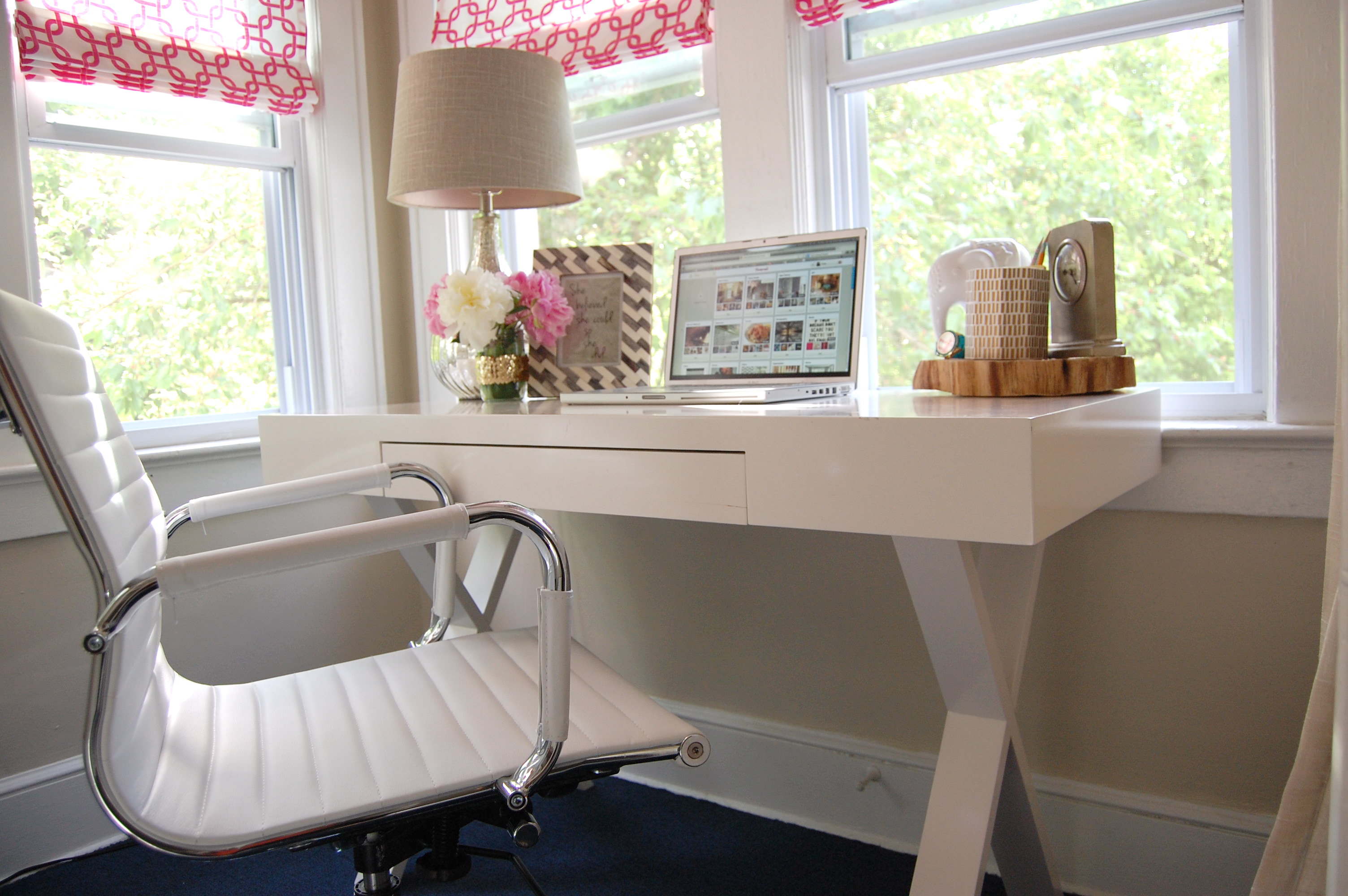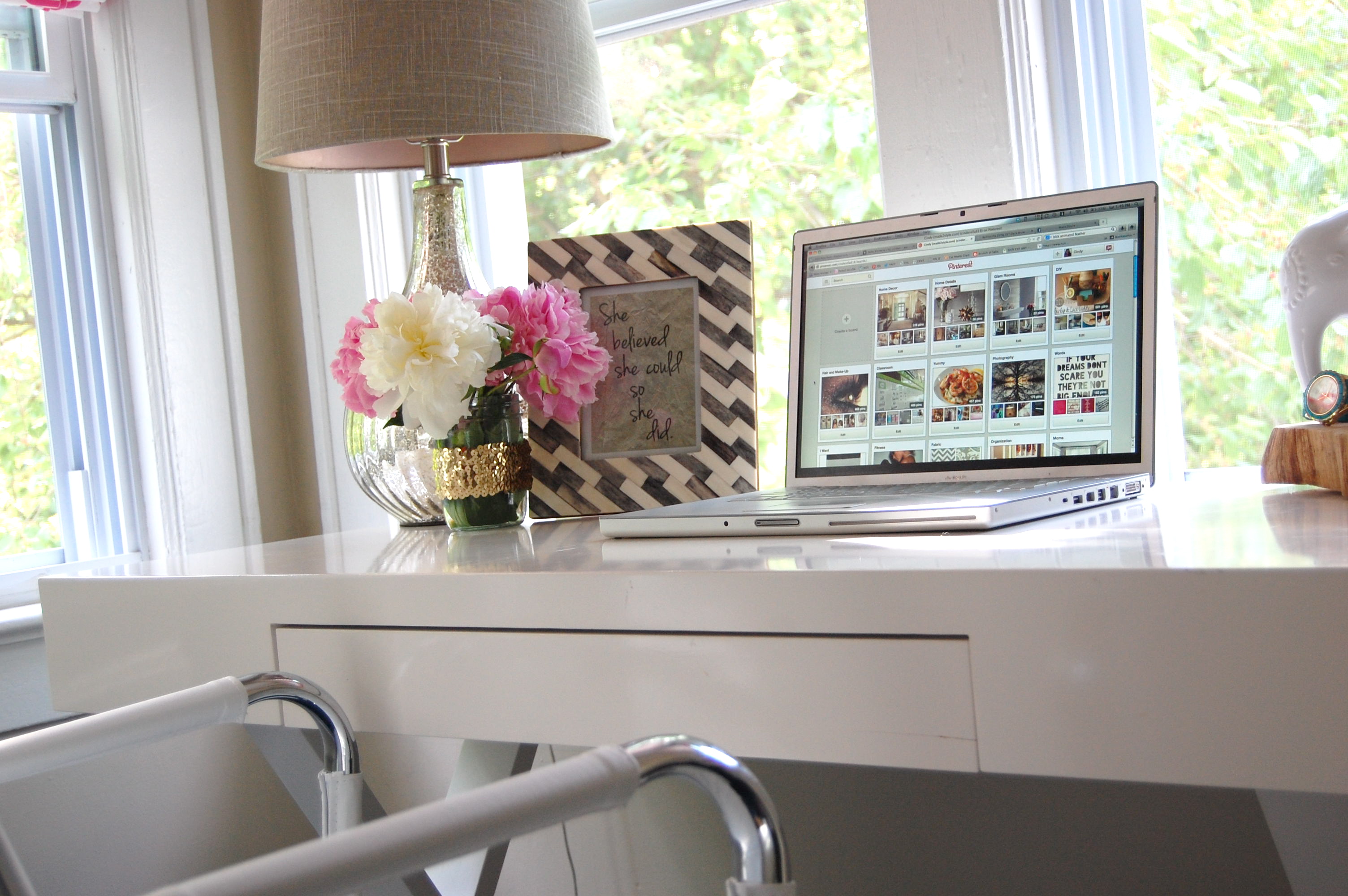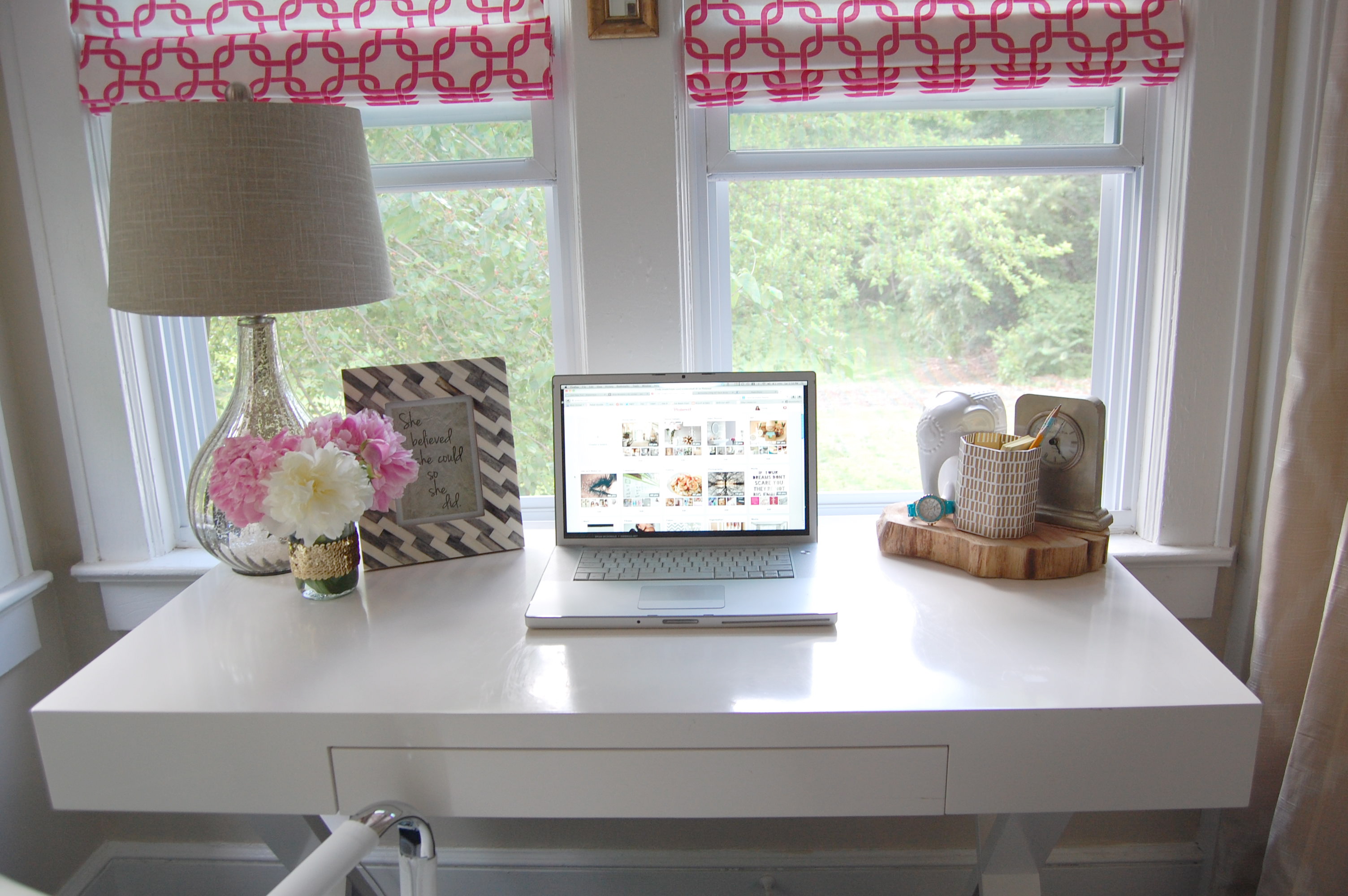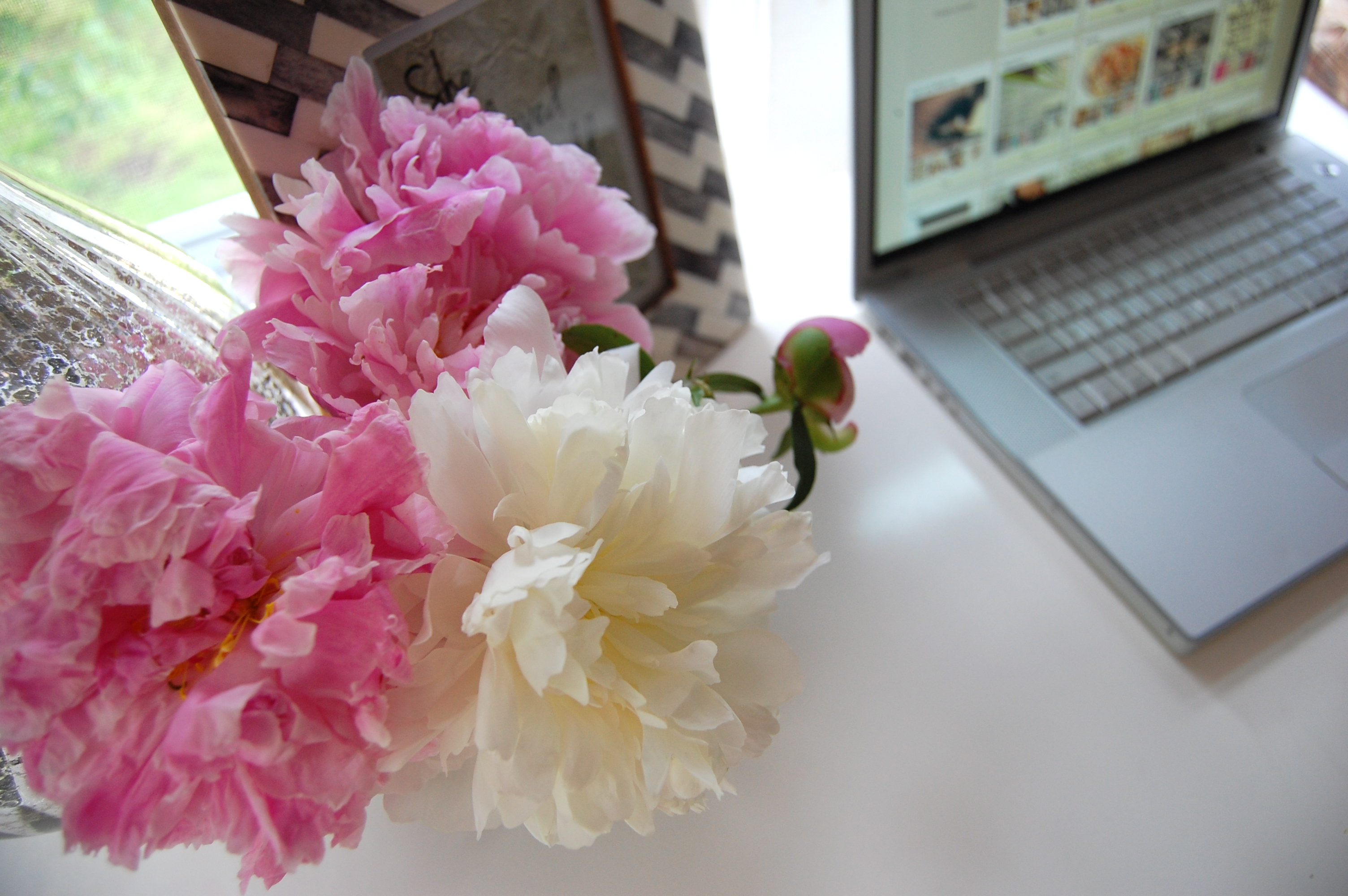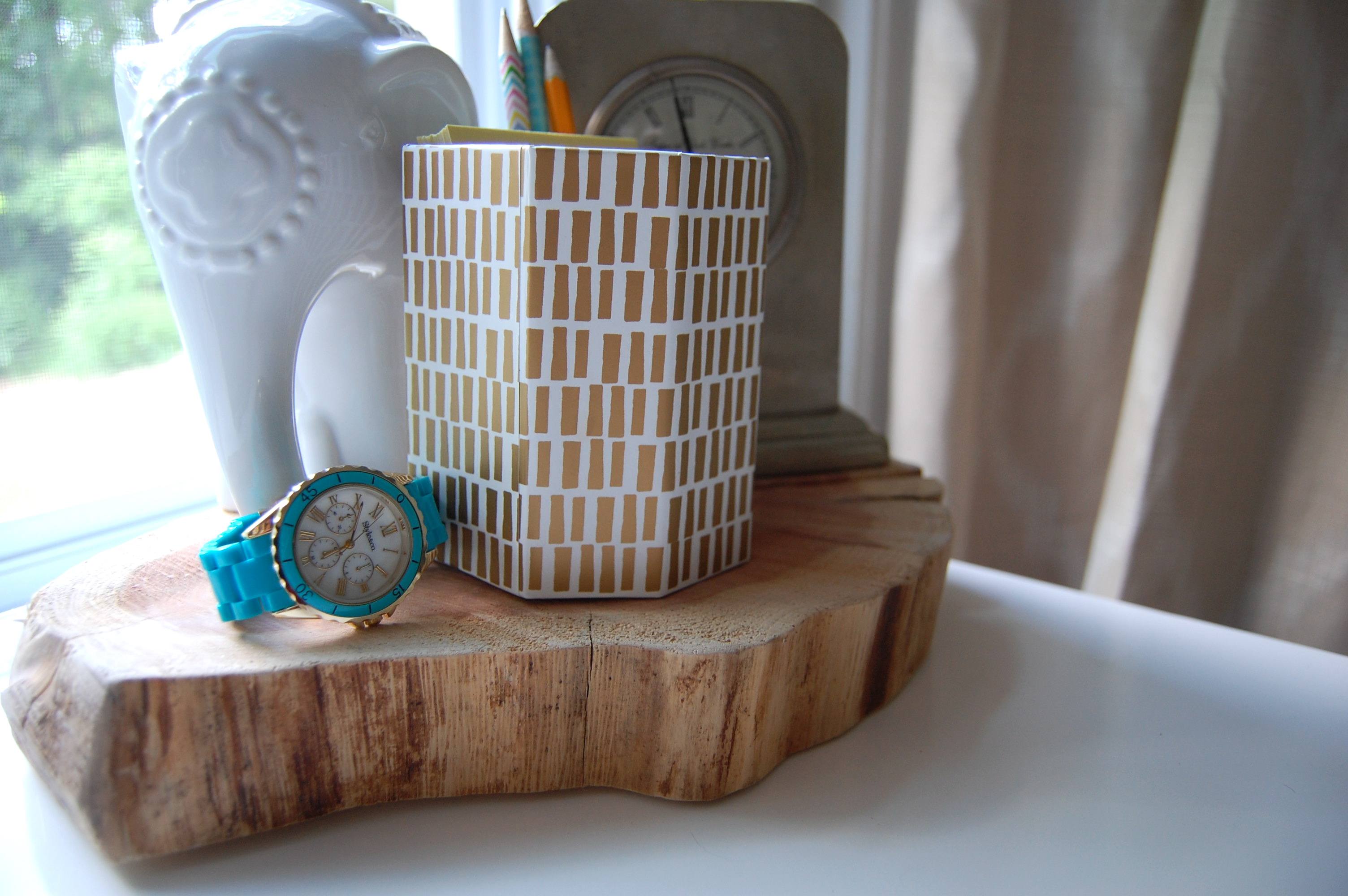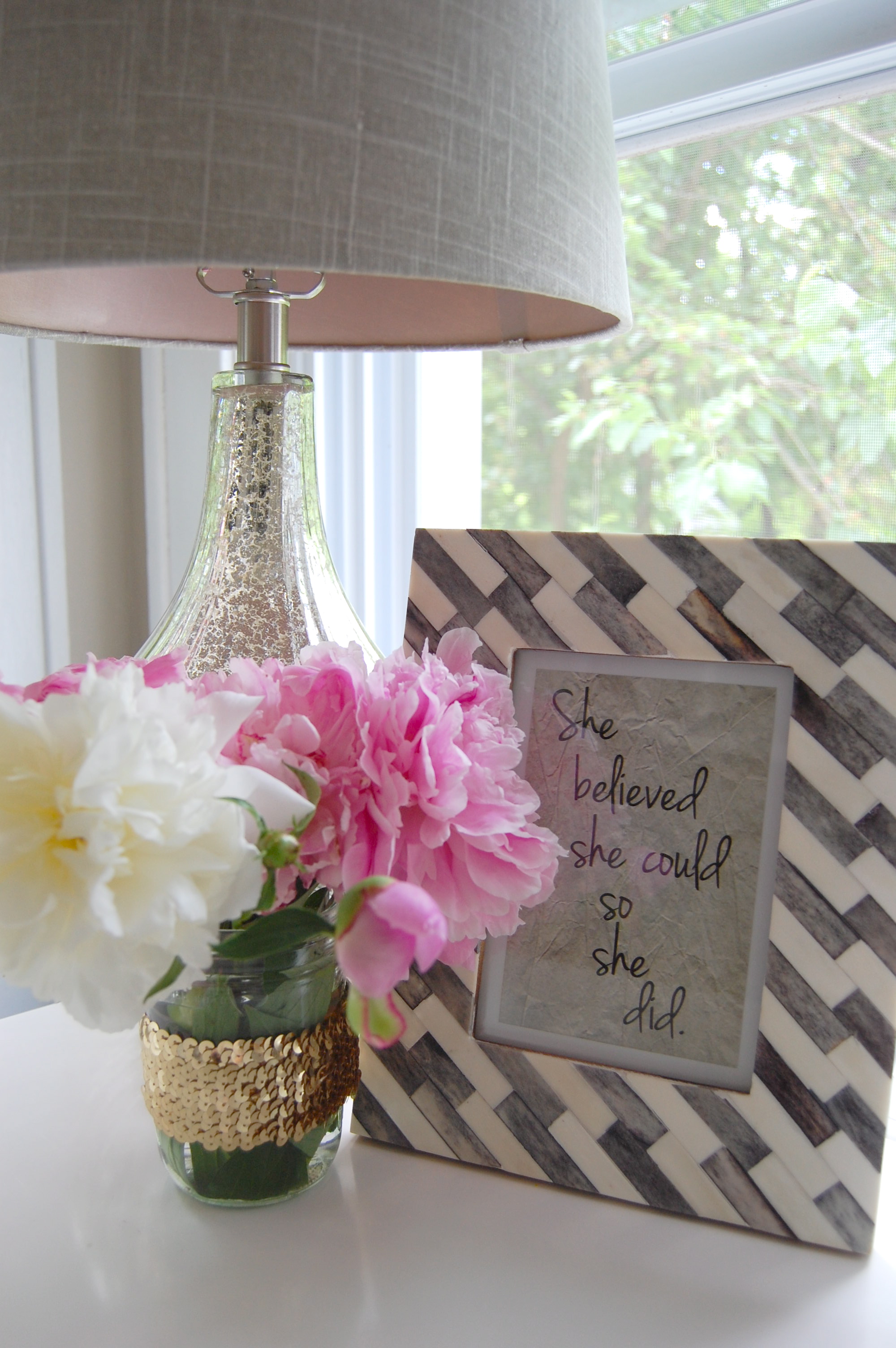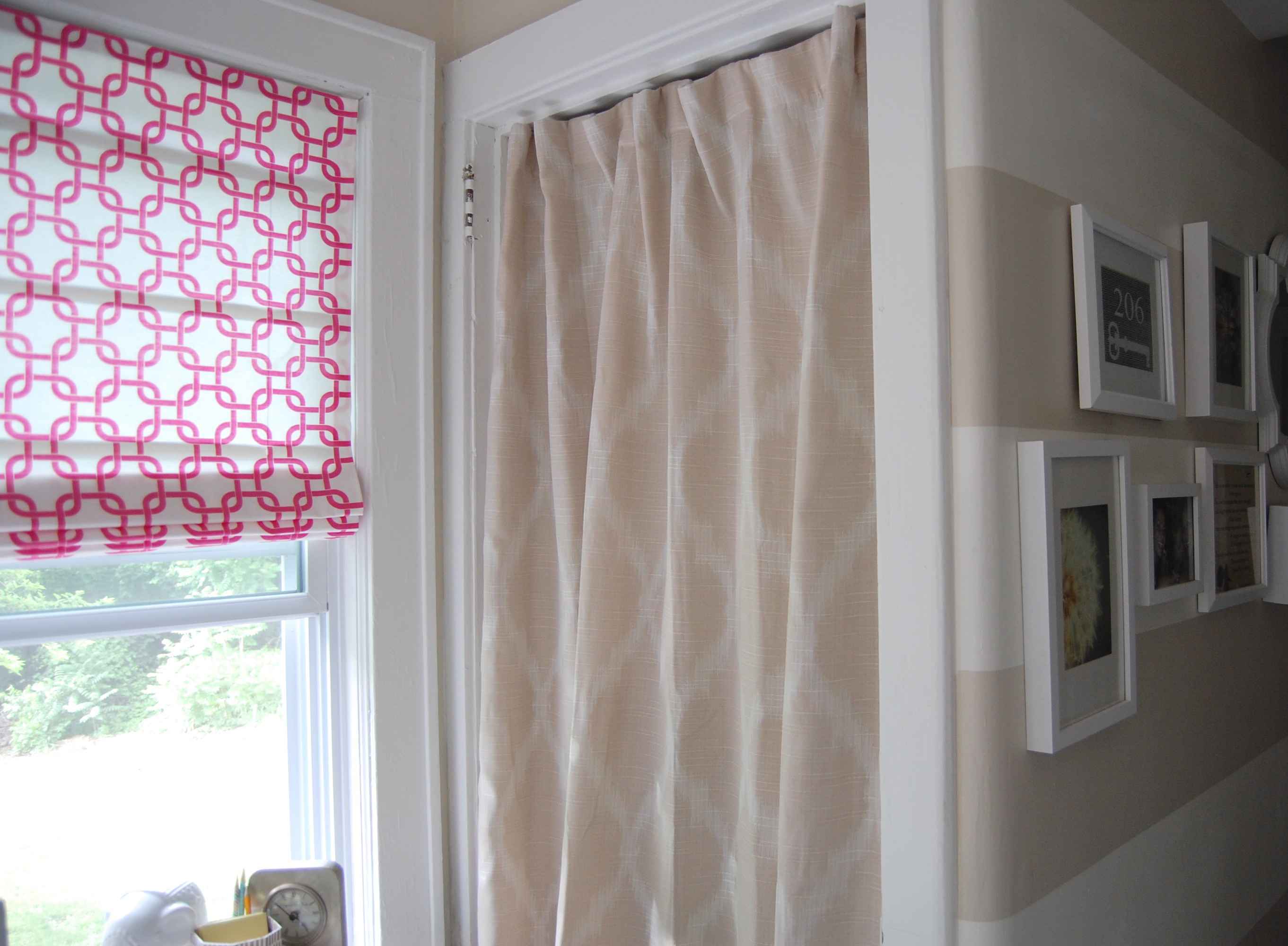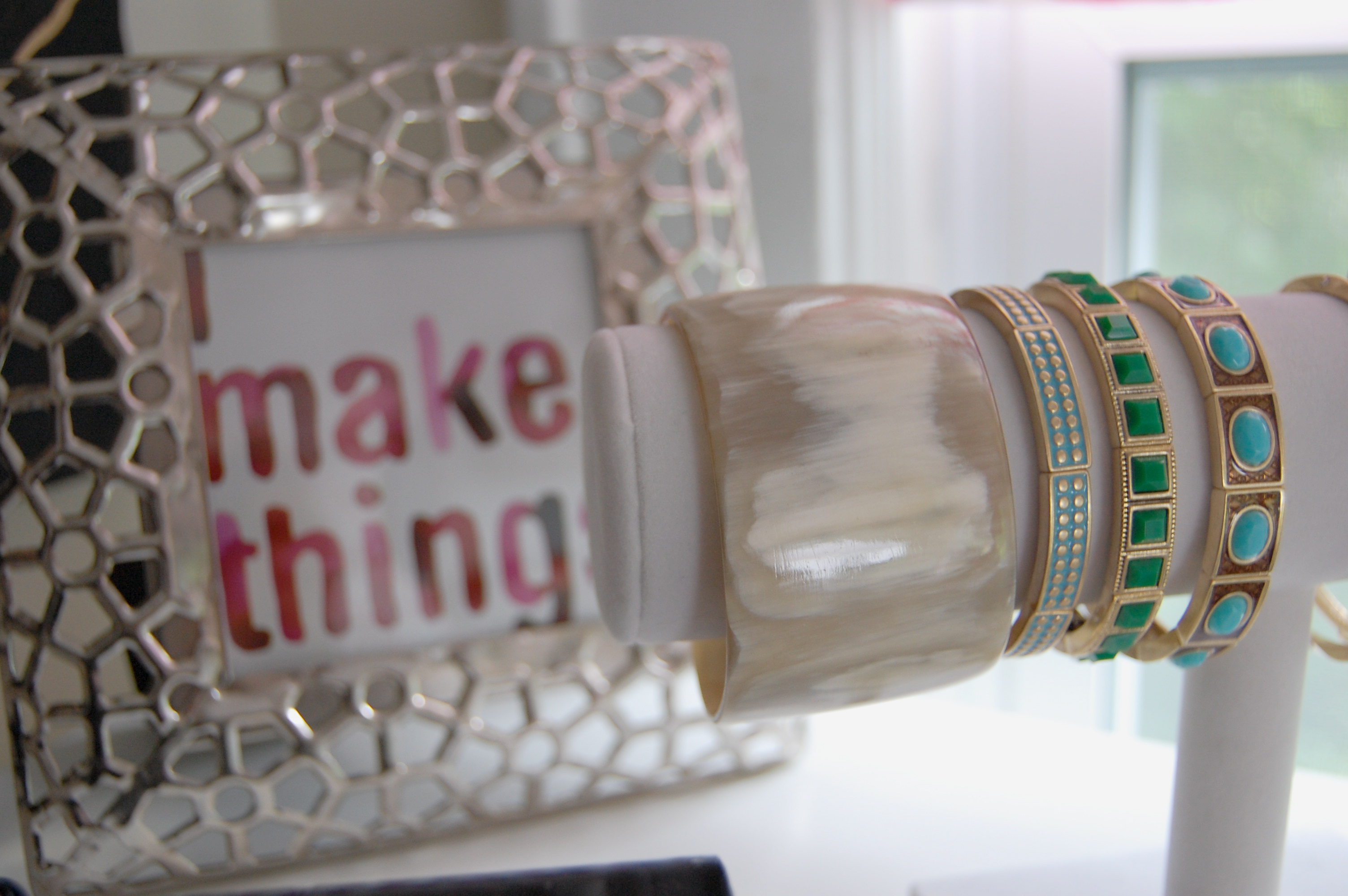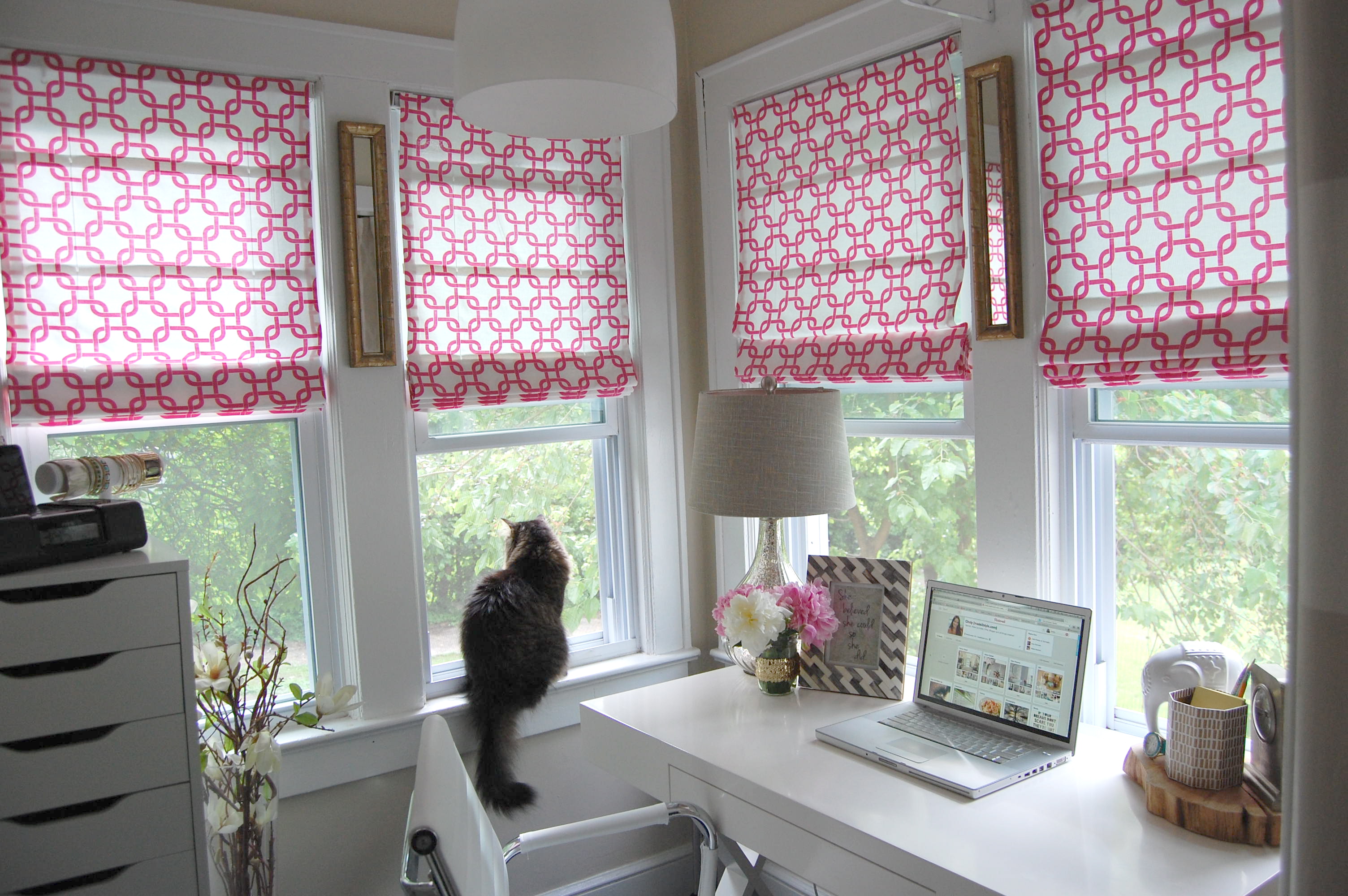 I'll quickly share with you where I got most of my accessories. The lamp is from Home Goods, the black and white frame and pencil holder are from Target. The white elephant and the bracelet holder are from Michaels. The clock is from…hmm, ok don't remember but the red cedar chunk that it is sitting on was purchased at a yard sale for $1 and I love it! I love bringing in a natural element especially since nature is all outside those great windows! My plan is to shellac it to keep it preserved and glossy.  The faux bamboo mirrors between the windows were from a thrift shop and the cat in the window belongs to me 😉
I really loved how light and airy this space is. It is a super small space but using white pieces really opens it up and what chick doesn't love that pop of pink!
Thanks so much for stopping by!