Summer is officially here for me and I am loving every second of it! There is nothing better than packing away all those heavy sweaters and taking out summer dresses, skirts and shorts! I have always had a love for denim shorts. In fact, I can remember my first pair of denim shorts I wore very vividly. Growing up in the Bronx, my neighborhood was filled with kids and I'll never forget the girls (who were older than me) wanted to give my friend and I a makeover – hair, makeup, the works. I gave them a pair of jeans that I had and they cut them into shorts and I loved them! Of course as soon as my mom came home and saw me she freaked because it turned out those jeans were brand new and my aunt had bought them for me! Ha ha! Ah memories!!
Of course that situation didn't stop me from growing up and cutting up my jeans to make shorts when I got older. To be completely honest, the first time I actually ever bought a pair of jean shorts were only about 2 years ago, I always just made my own.  So it didn't come as a surprise when I started spotting bleached denim shorts and thought about how I had to make them especially since they are pretty pricey if you're looking to buy! I decided to use a pair of shorts that I had purchased from Kohl's. They were on sale for $15 plus another 20% off…gotta love that place! I love how they turned out!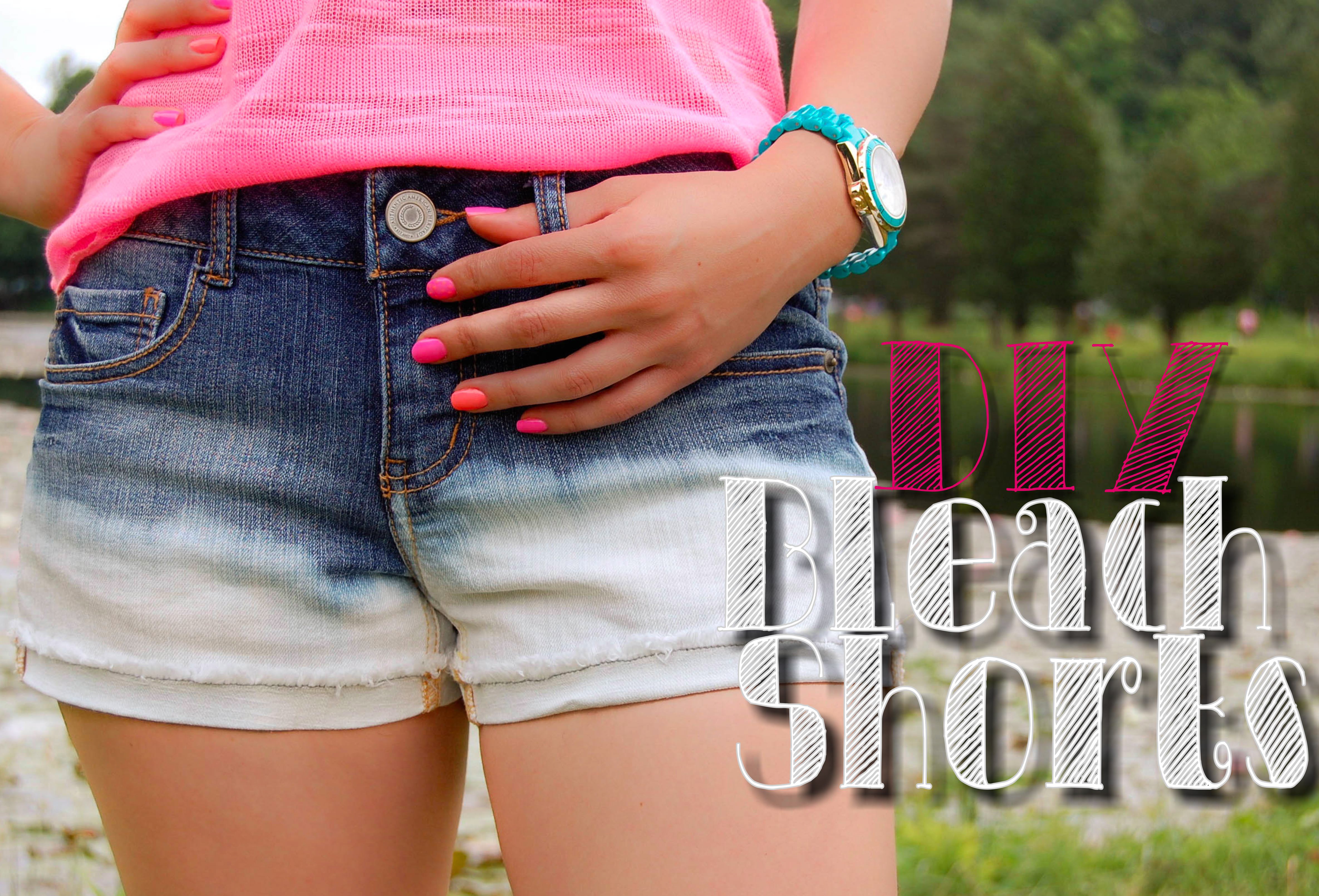 All you need to achieve this look is:
-a pair of denim shorts
-bucket
-gloves
-liquid bleach
-distilled vinegar
Start with your shorts. If your using old jeans now would be the time to cut them.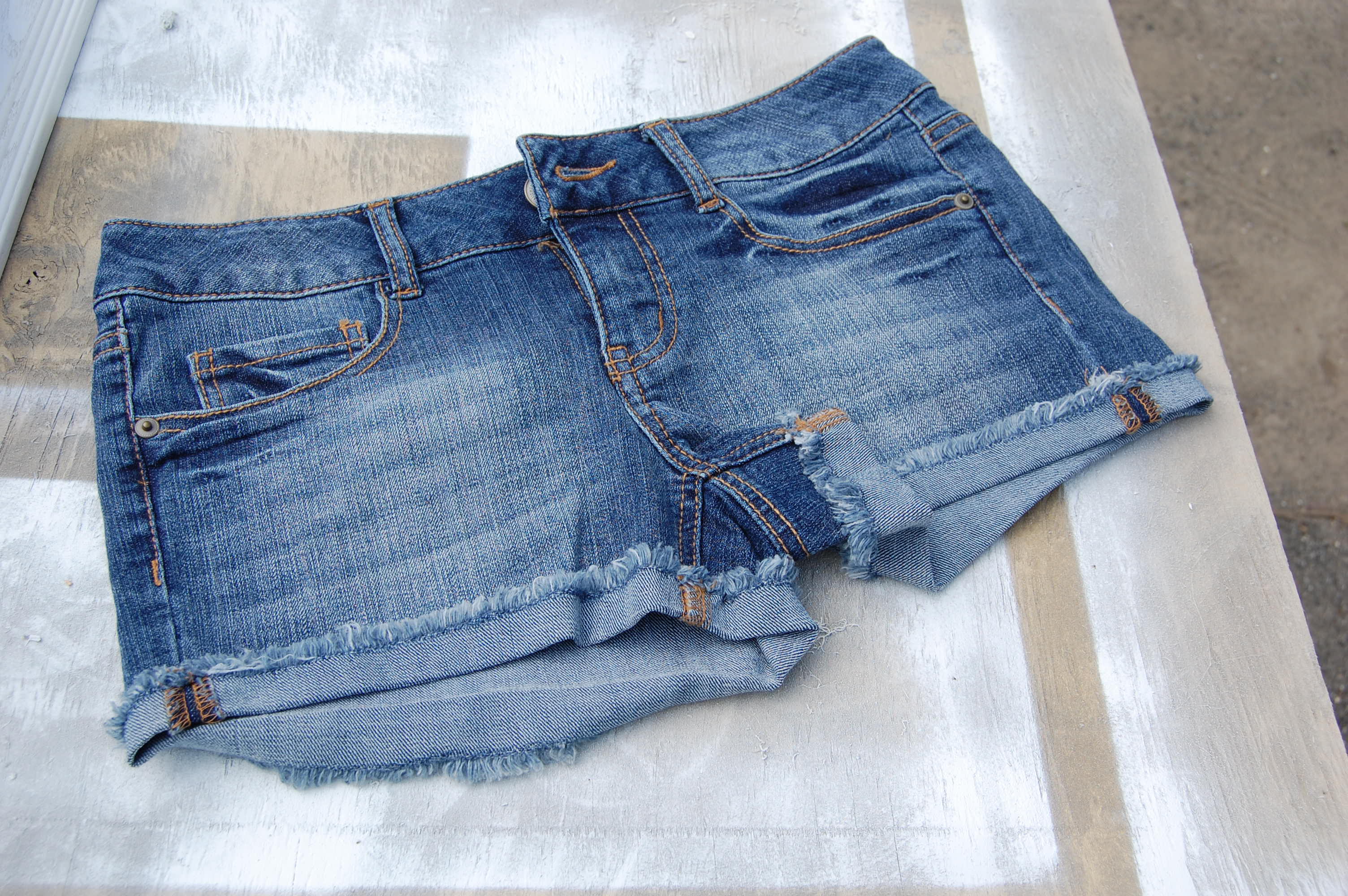 With your gloves on, mix 2 parts water and 1 part liquid bleach into your bucket. Now this next part is really important! When you place your shorts into the solution keep in mind that the bleach will bleed. You need to decide how high you want the white to be on your shorts and place the shorts in the liquid about 2 inches below that mark. Trust me the bleach will rise up to it! You can use a hanger if you'd like to lay them in the bucket, point being you want them even so that your line is even. I just sort of laid mine in and my line wasn't totally even but I'm ok with it.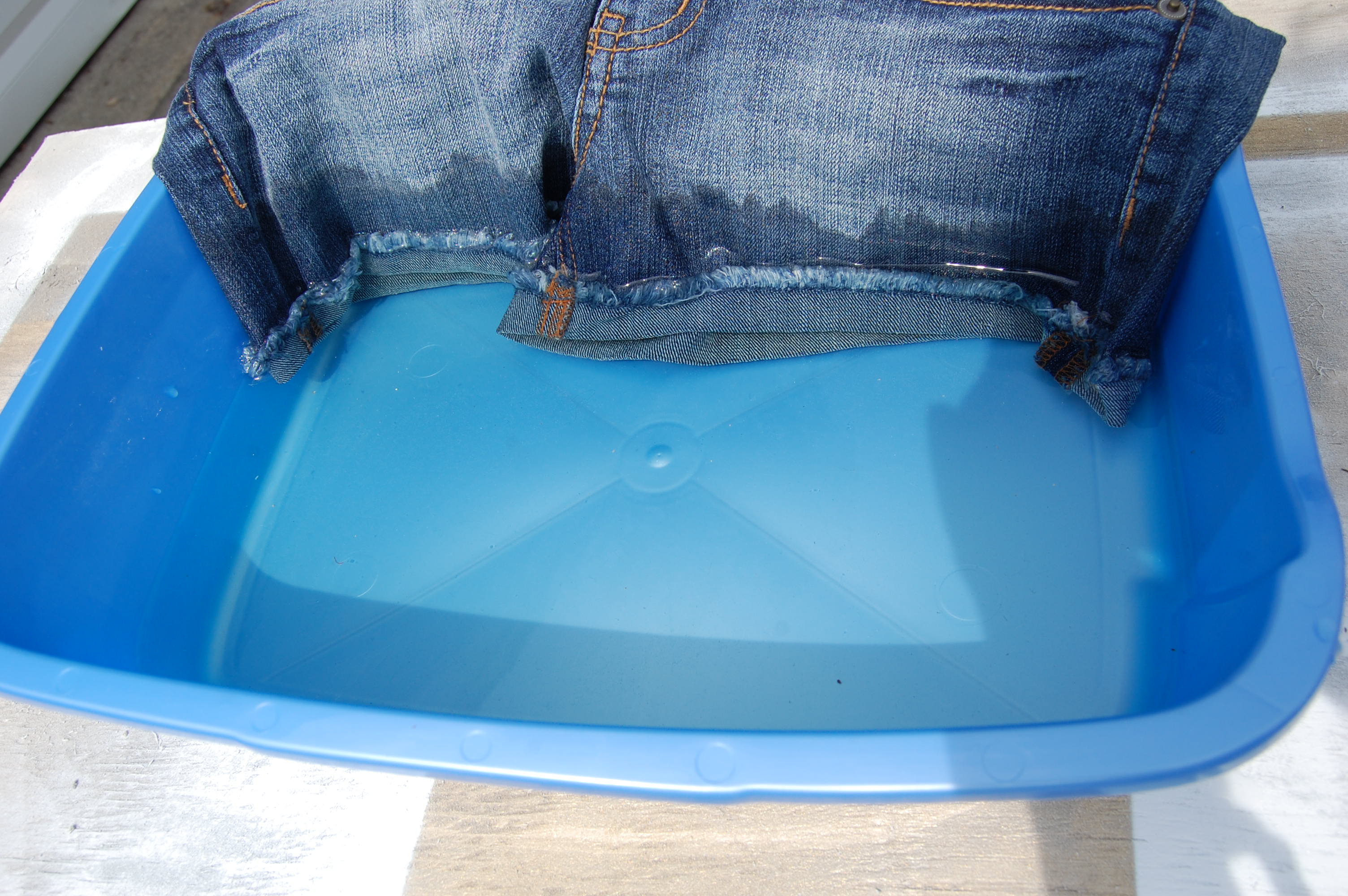 Let them sit in the solution from about 30 minutes to an hour. You'll see when they are turning white.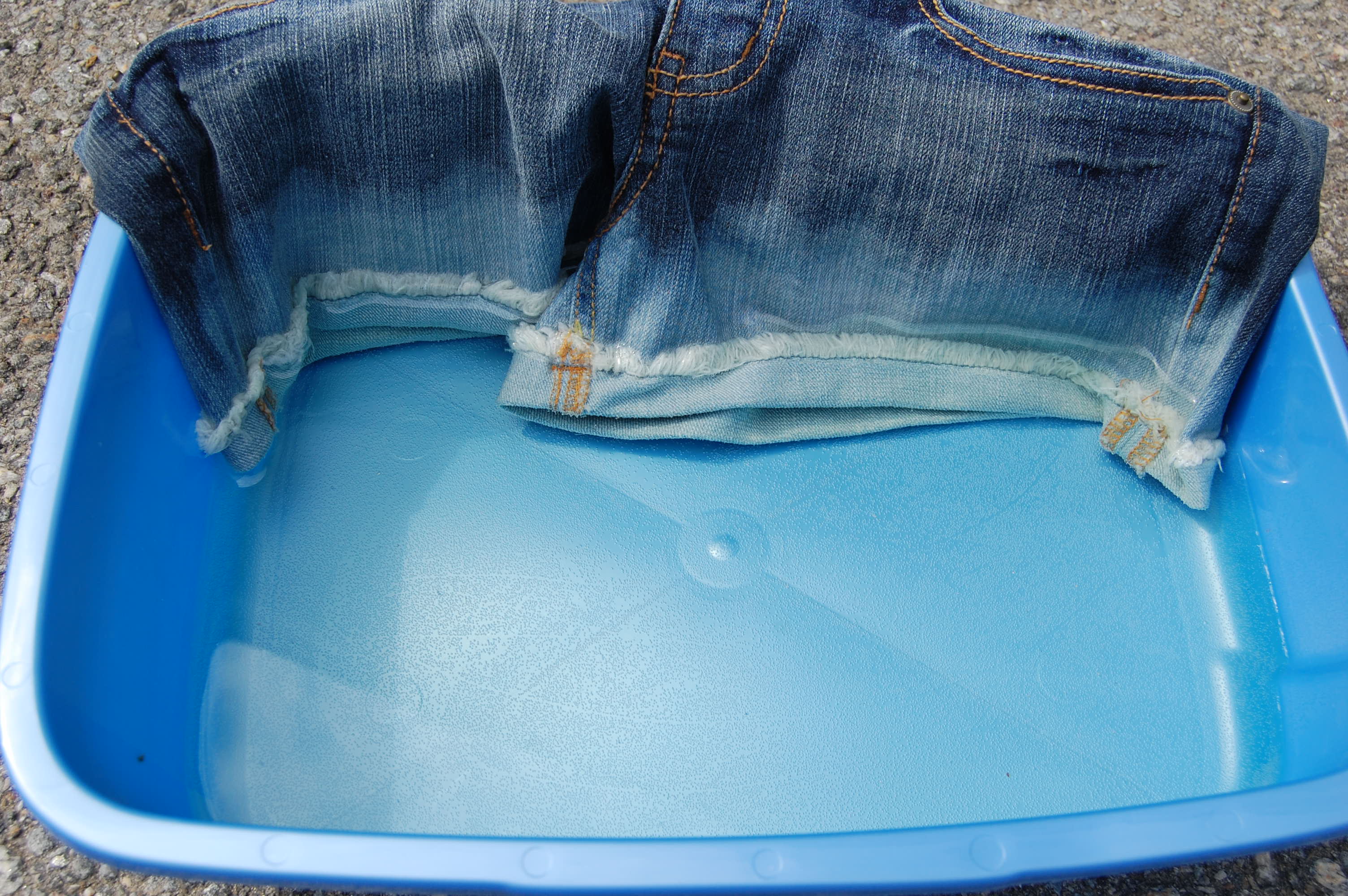 You'll want to take them out and run them under water very carefully.  The next step after this is to soak them in a vinegar/water solution. Bleach and vinegar mixed together can create a dangerous gas so make sure you rinse them very well before you put them into the vinegar.  I rinsed them inside in the sink but added them to the solution outside just to be on the safe side!
The vinegar solution should be 2 parts water, 1 part vinegar. Let them sit for 5 -10 minutes. The reason for doing this is to stop the bleaching process. You don't want to skip this step because the bleach will easily eat through your jeans if you don't! Once that's all done, throw them in the wash and you'll be good to go!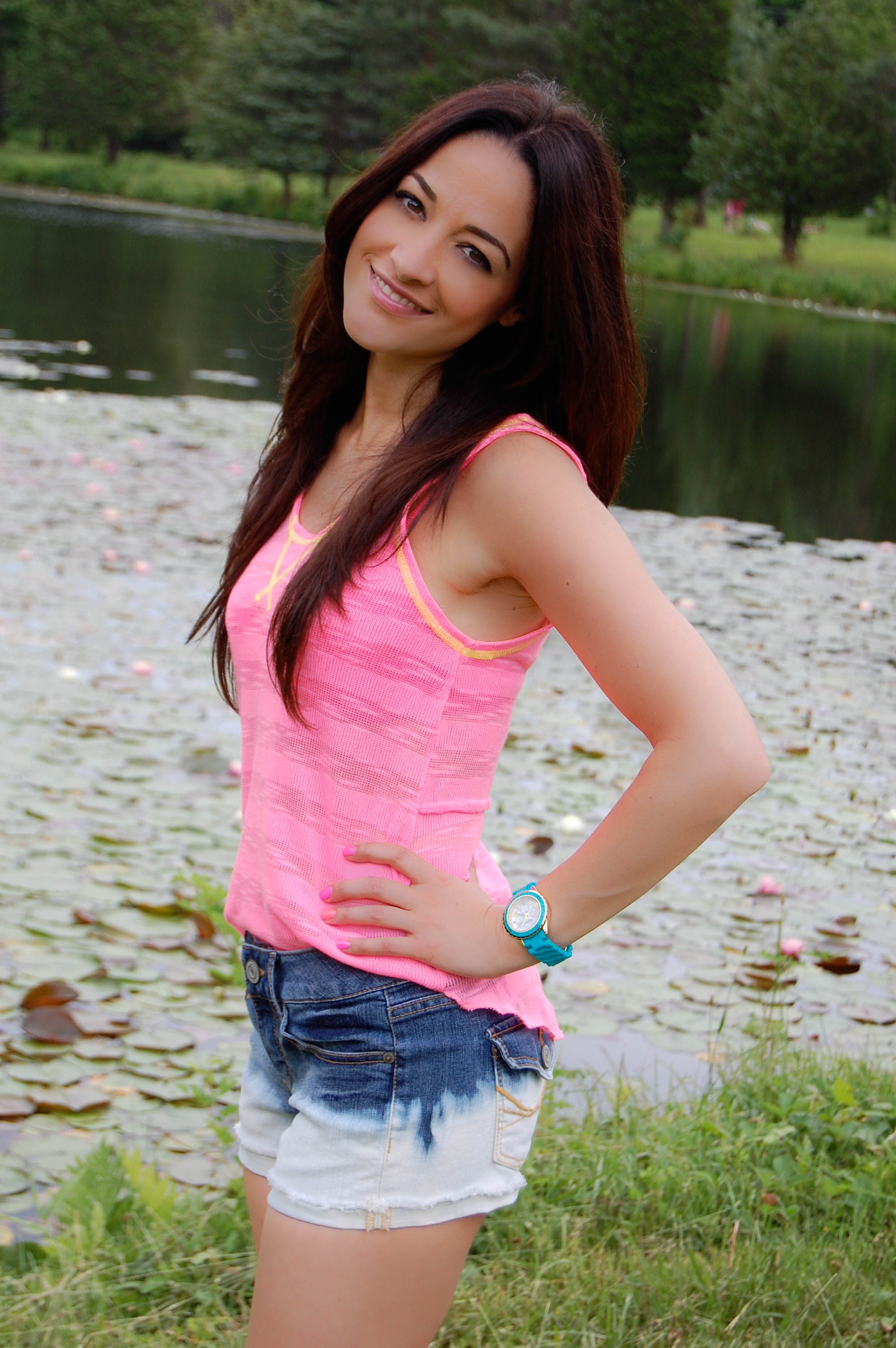 Now to work on that tan!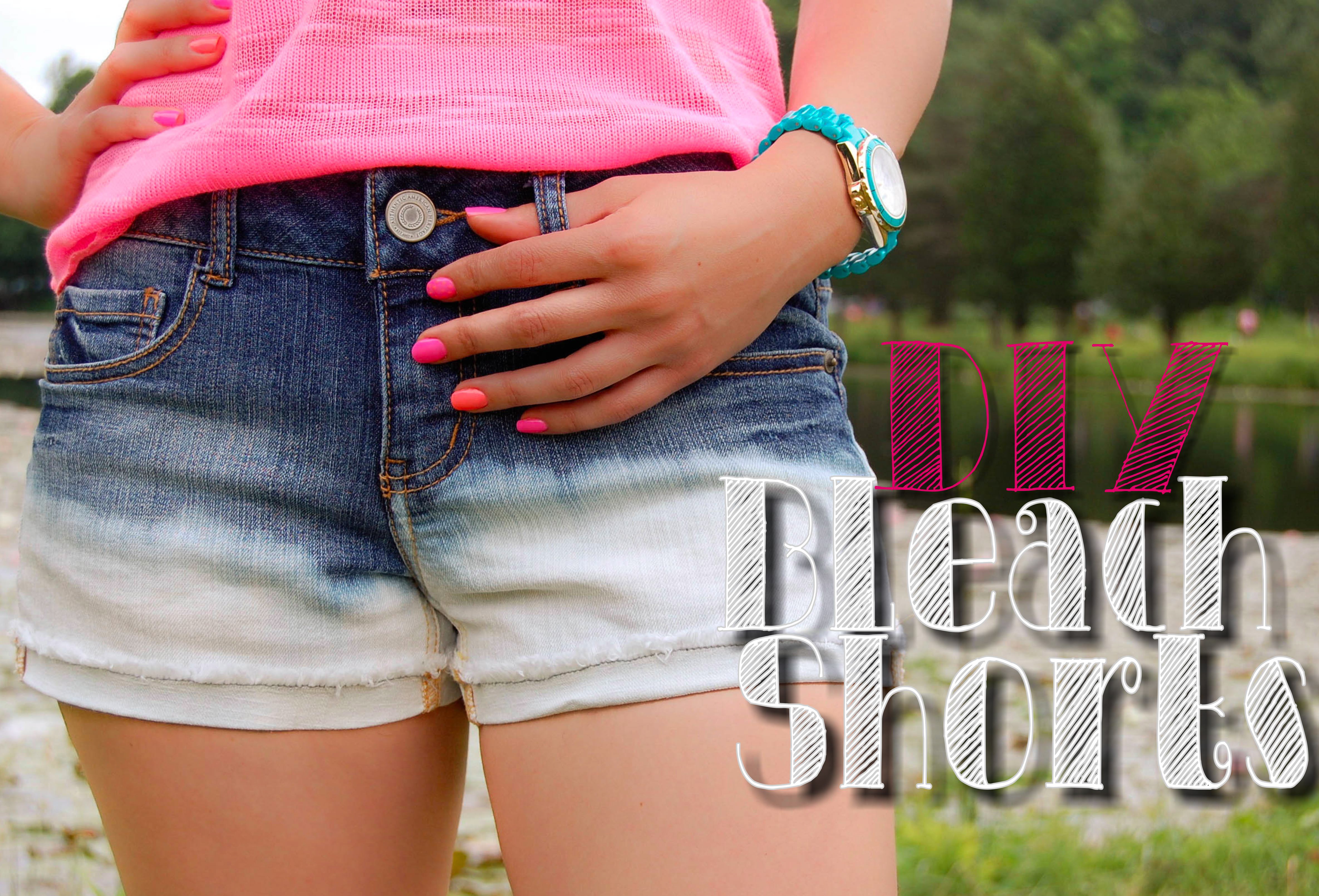 Thanks so much for stopping by! xo