It's Friday!! I couldn't be happier that the weekend is here! Is it just me or was this the longest week ever? Well I wanted to come share my usual Friday hair do with you today. You know, the one where  it's the end of the week and you weren't feeling the whole washing your hair the night before so you just throw it up…yeah that feeling.  Well I am here to show you a really quick and easy bun that looks as chic as it is simple!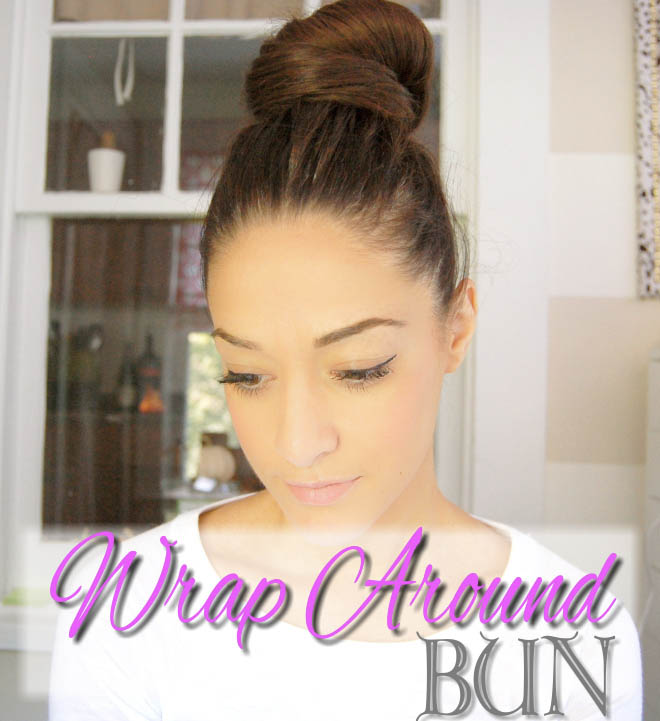 Start by putting your hair in a high ponytail.  I like to pull mine up sort of messy rather than sleek. Once it's up I split the ponytail into two separate pieces.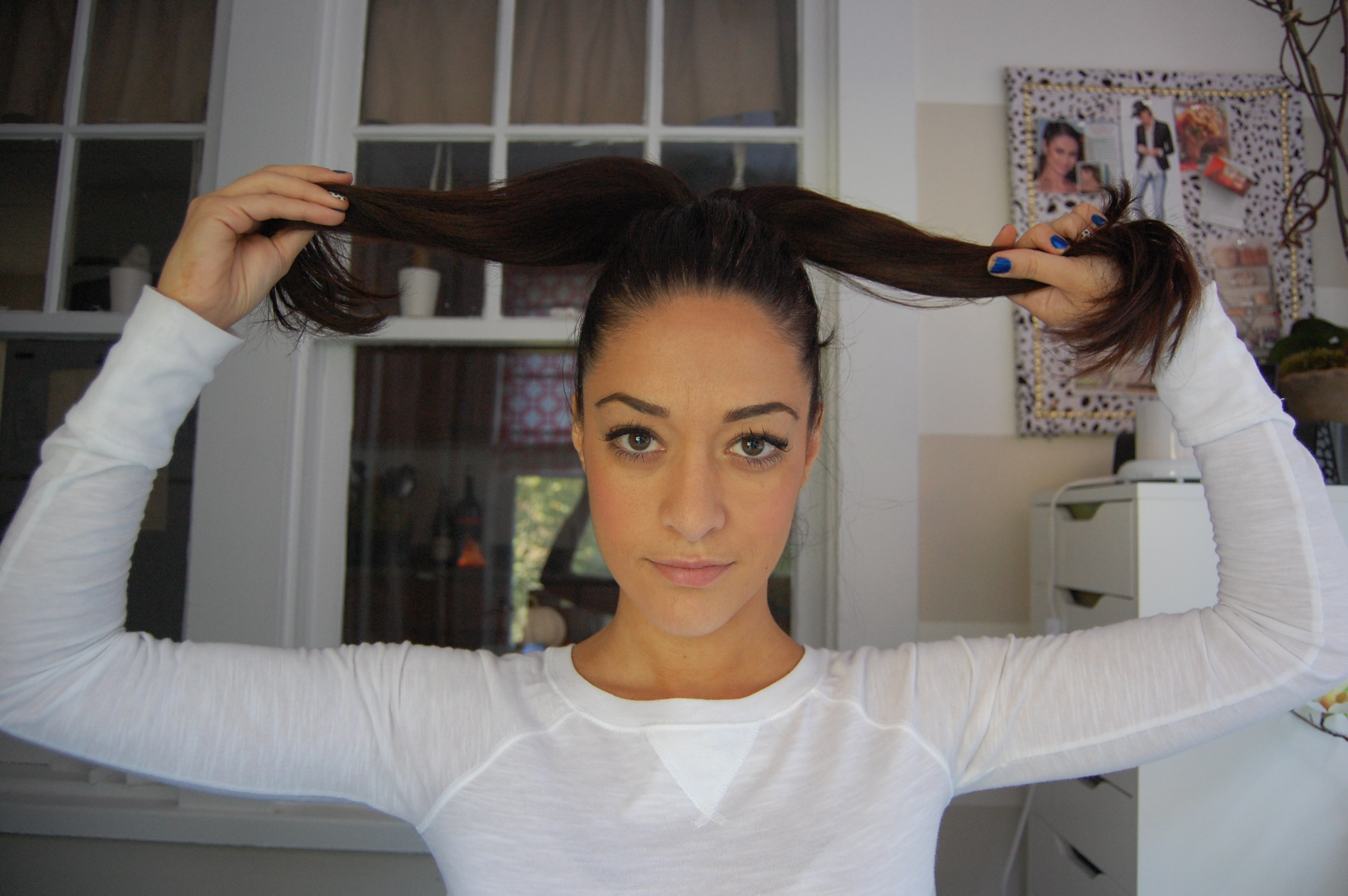 Now the next part is the easiest part ever. Most buns are done by taking the ponytail as one and wrapping it around but in this case you are going to start wrapping one piece around and follow along with the other piece. In the photo my right hand is going to start wrapping counter clock wise while my left hand will follow behind also wrapping counter clock wise.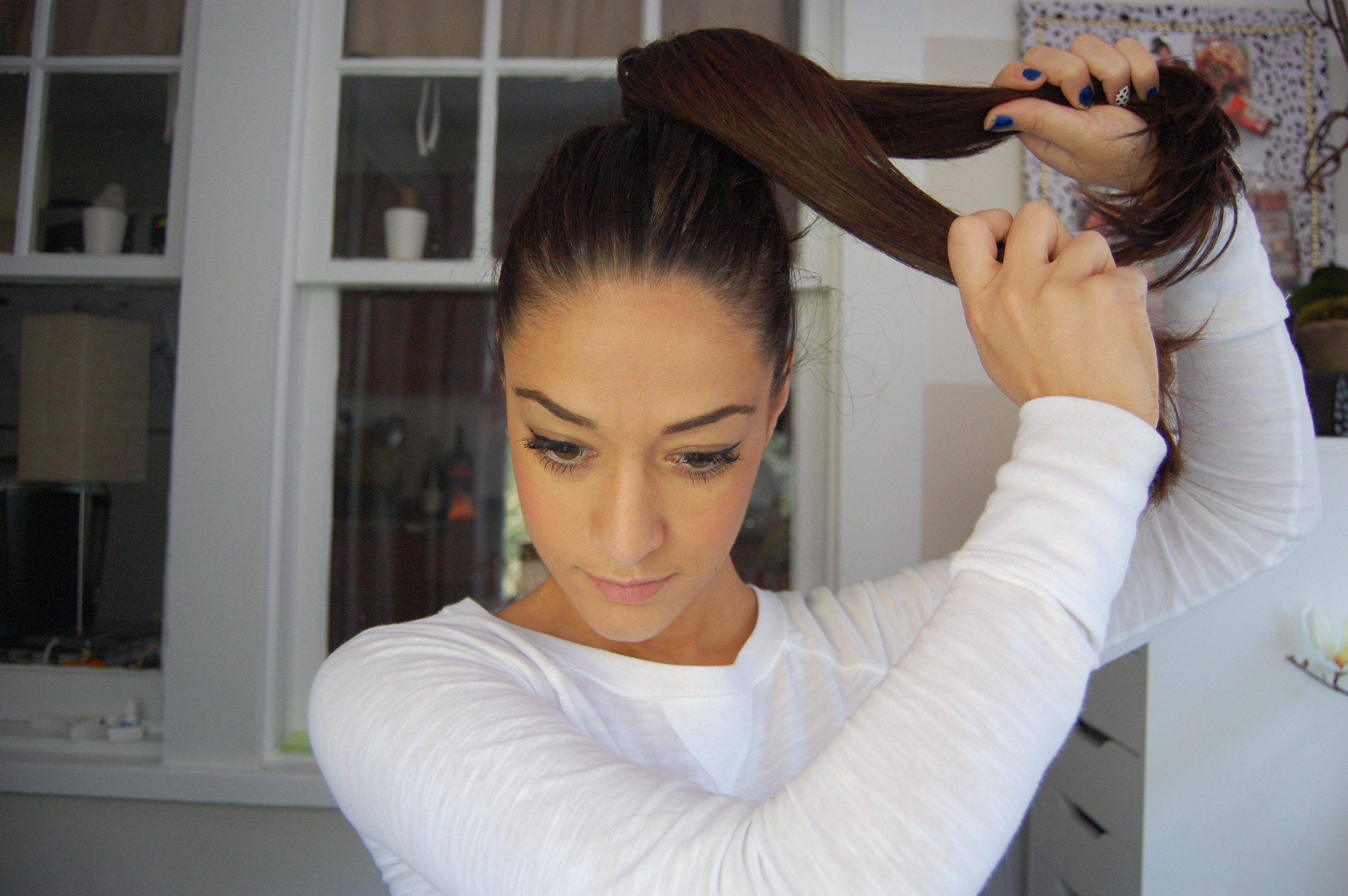 The point of this is to help make the bun look fuller. Continue wrapping around until you run out of hair.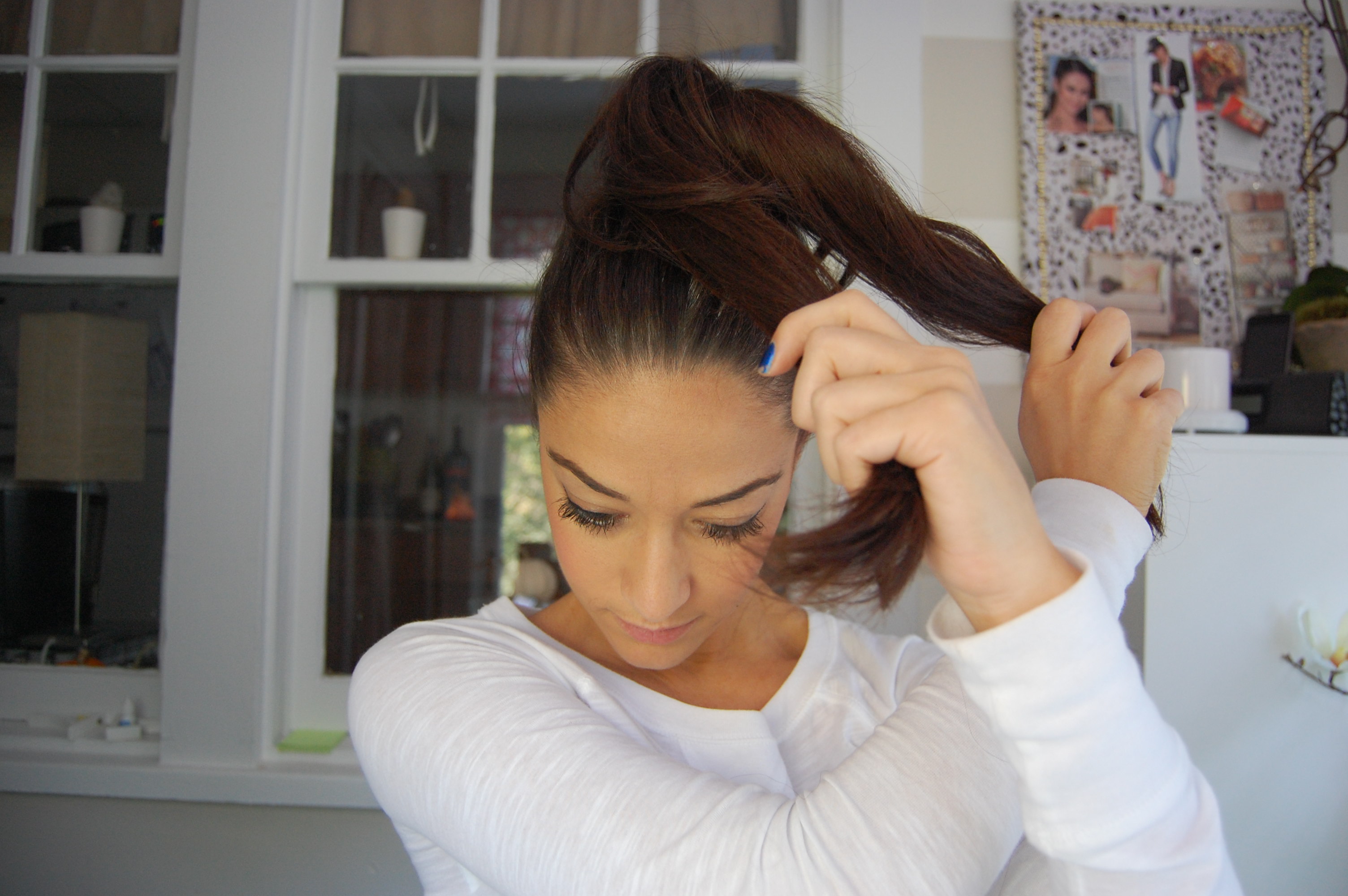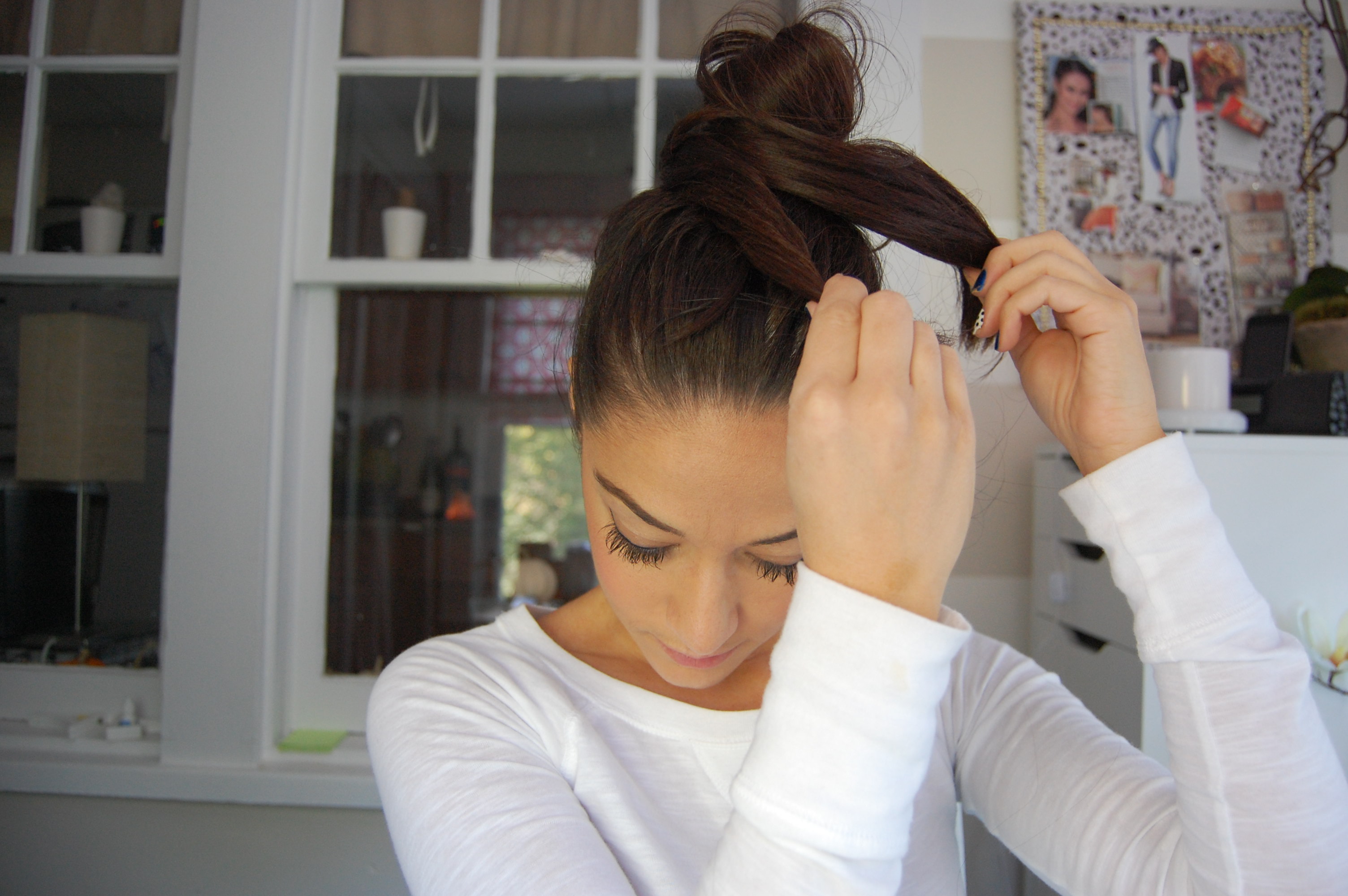 Tuck your pieces under the bun and tie it with your elastic band.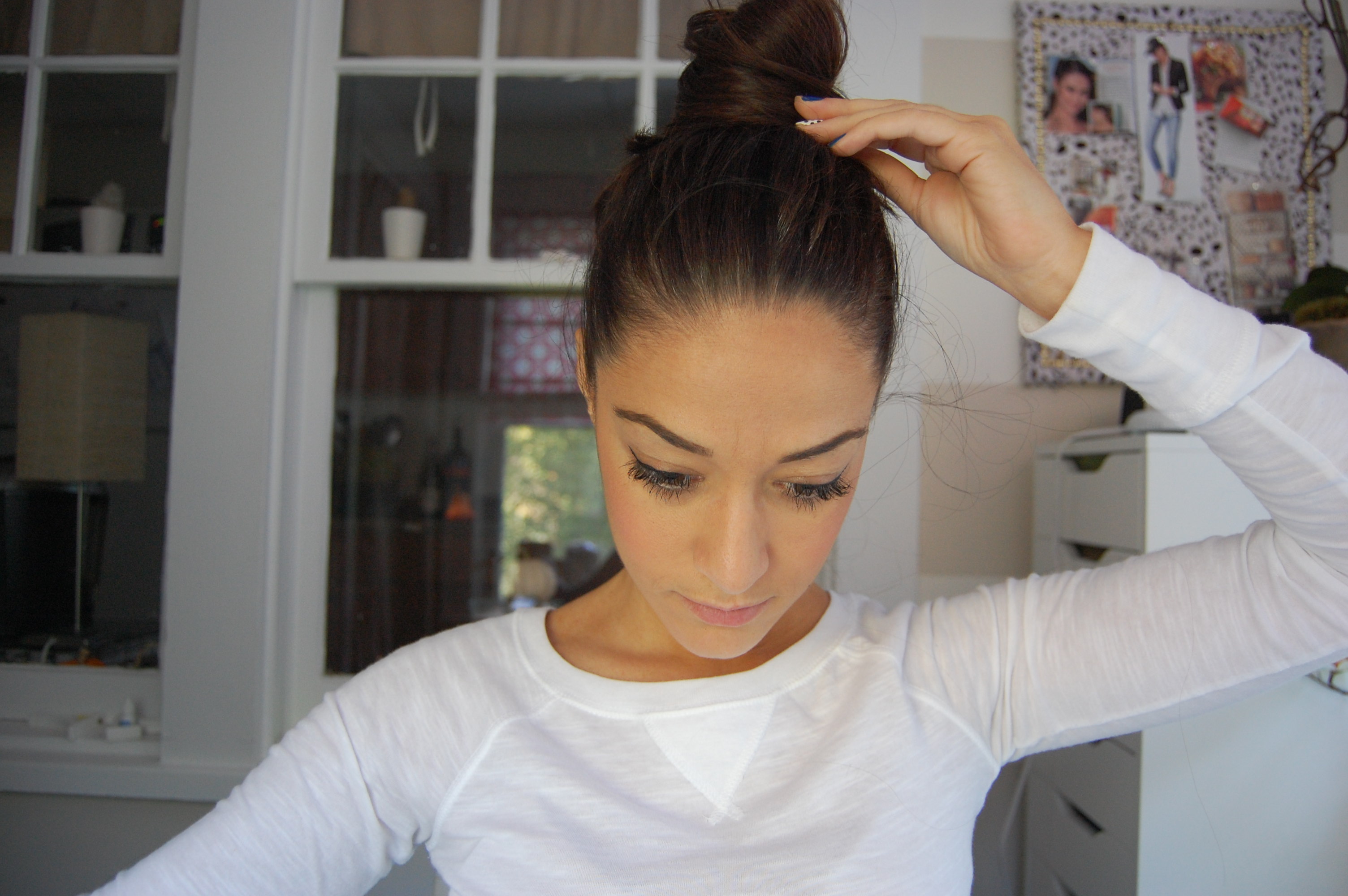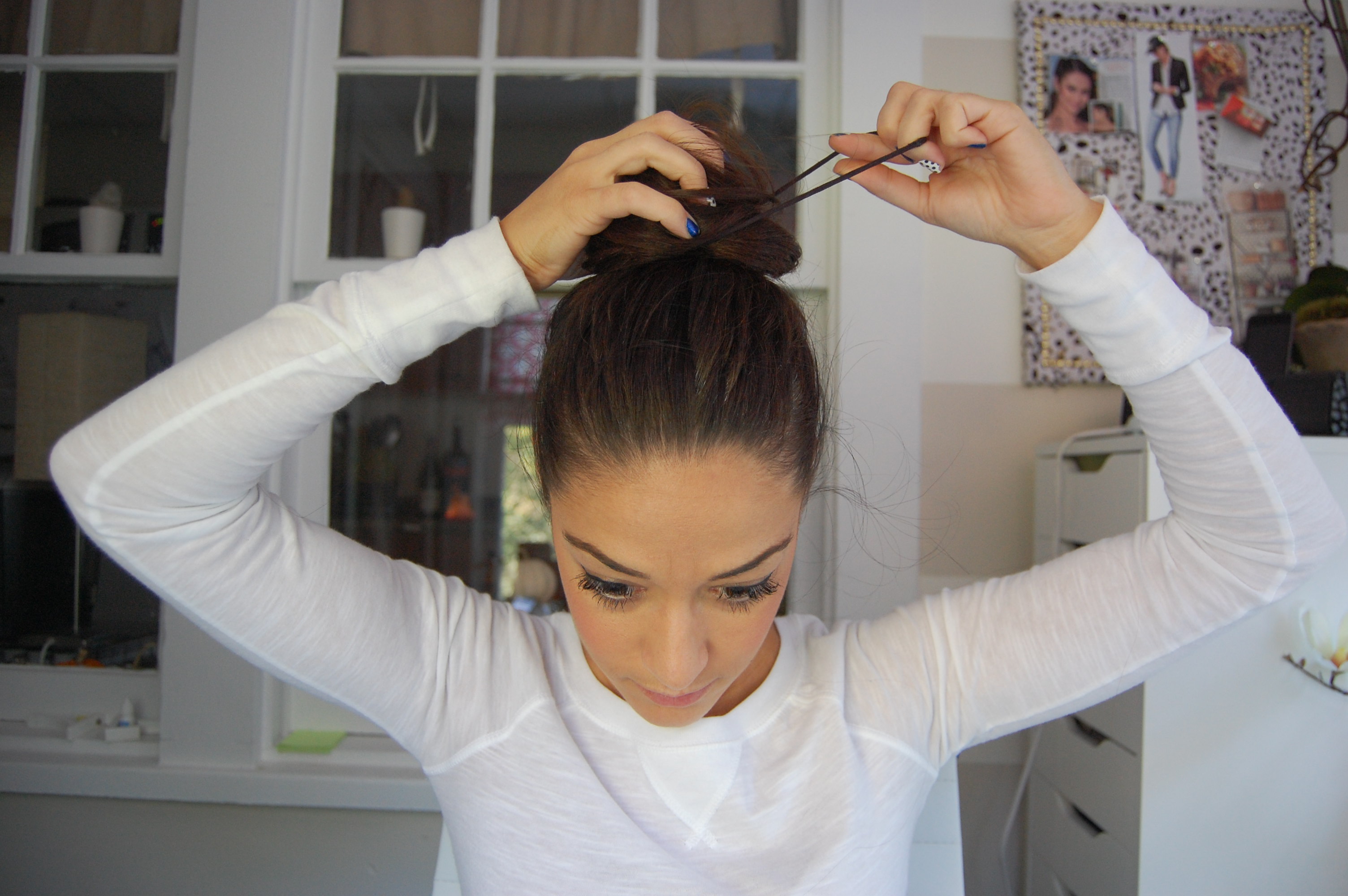 Now here comes the fun part.  Pinch your hair on both sides and slowly start to loosen the bun so it isn't so tight.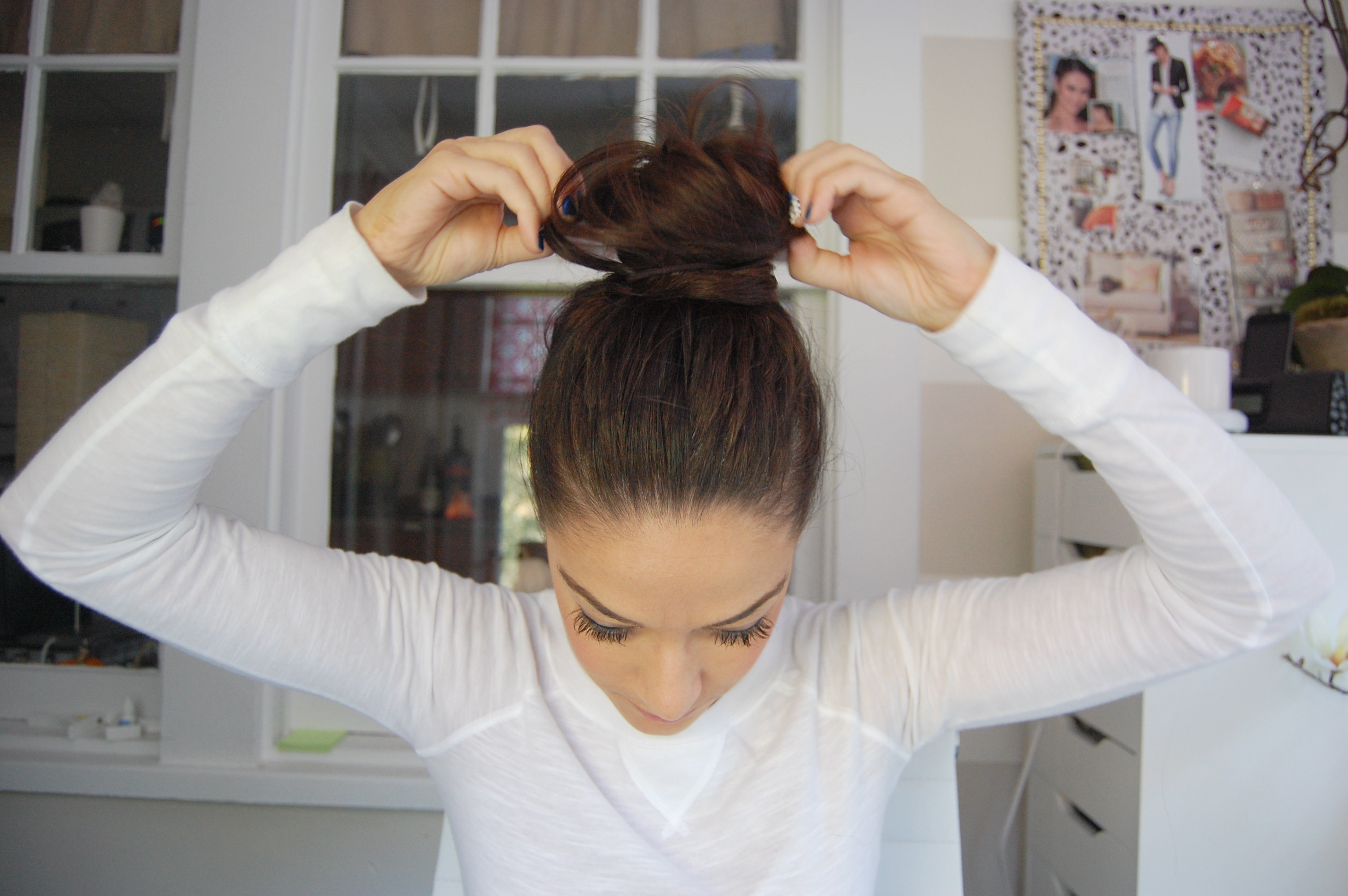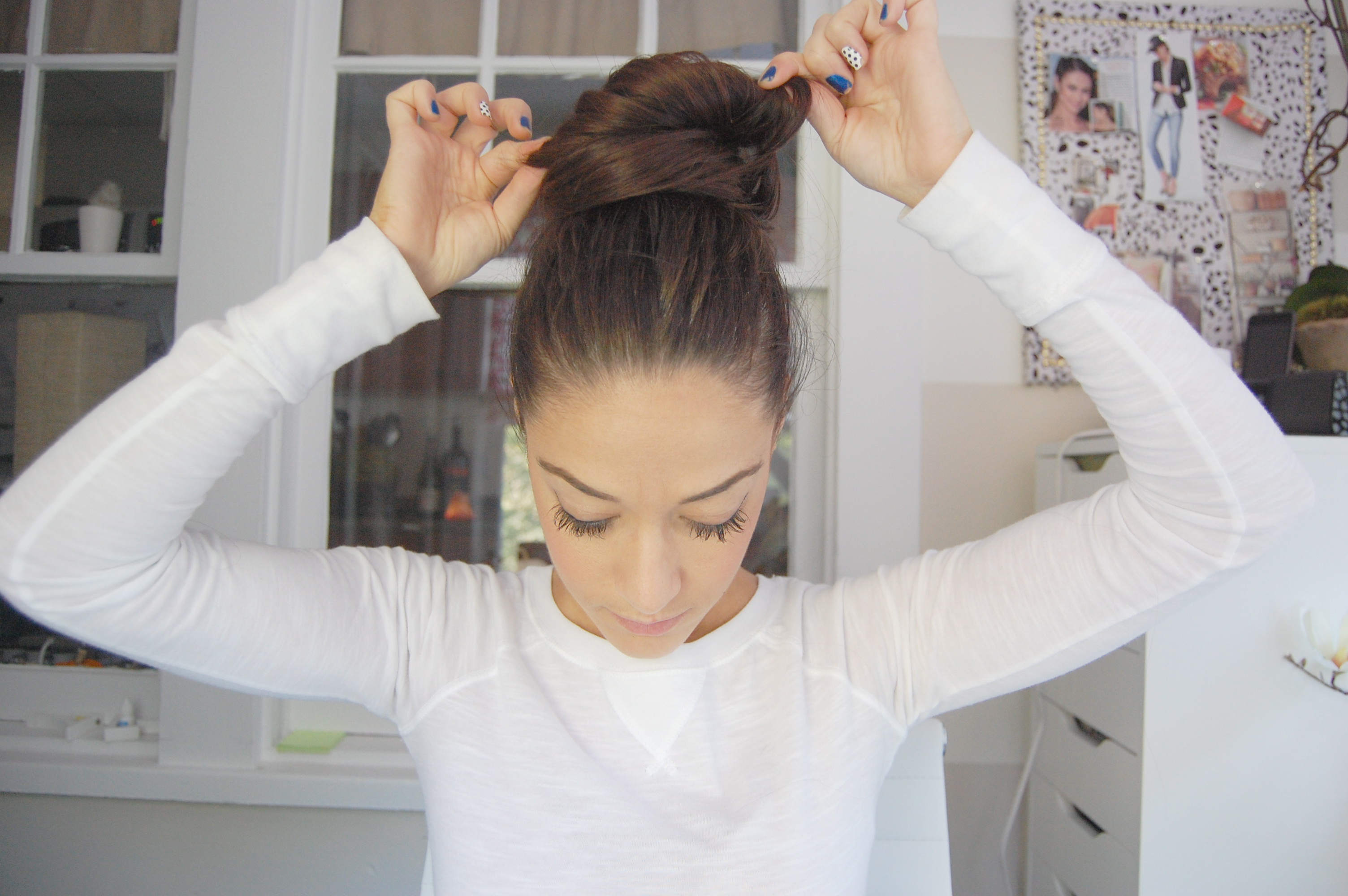 And that's all! If you have a few strays you can use some bobby pins to hold them in place but I always find that once I stick one bobby pin in my hair I end up with a whole head of them.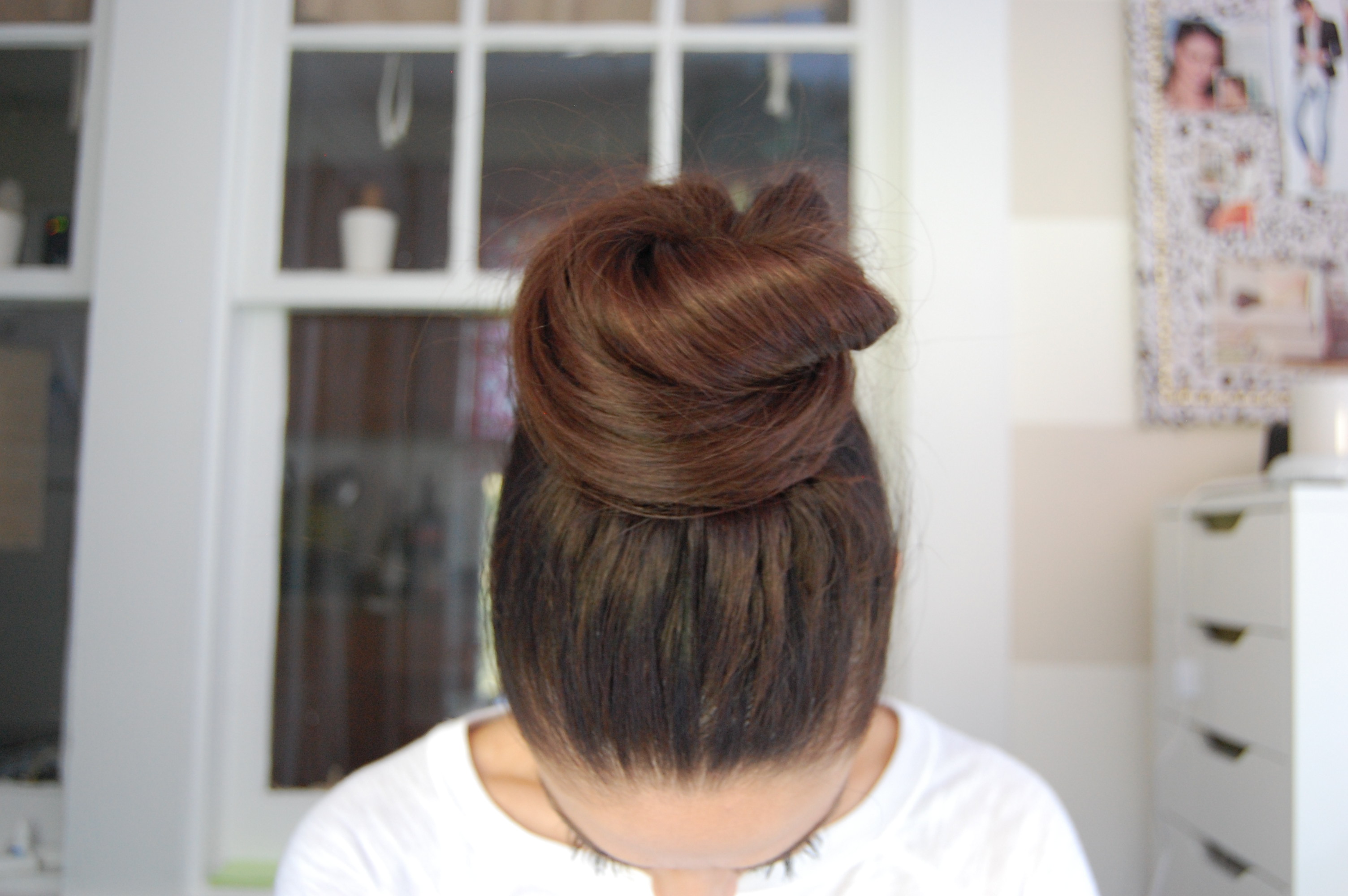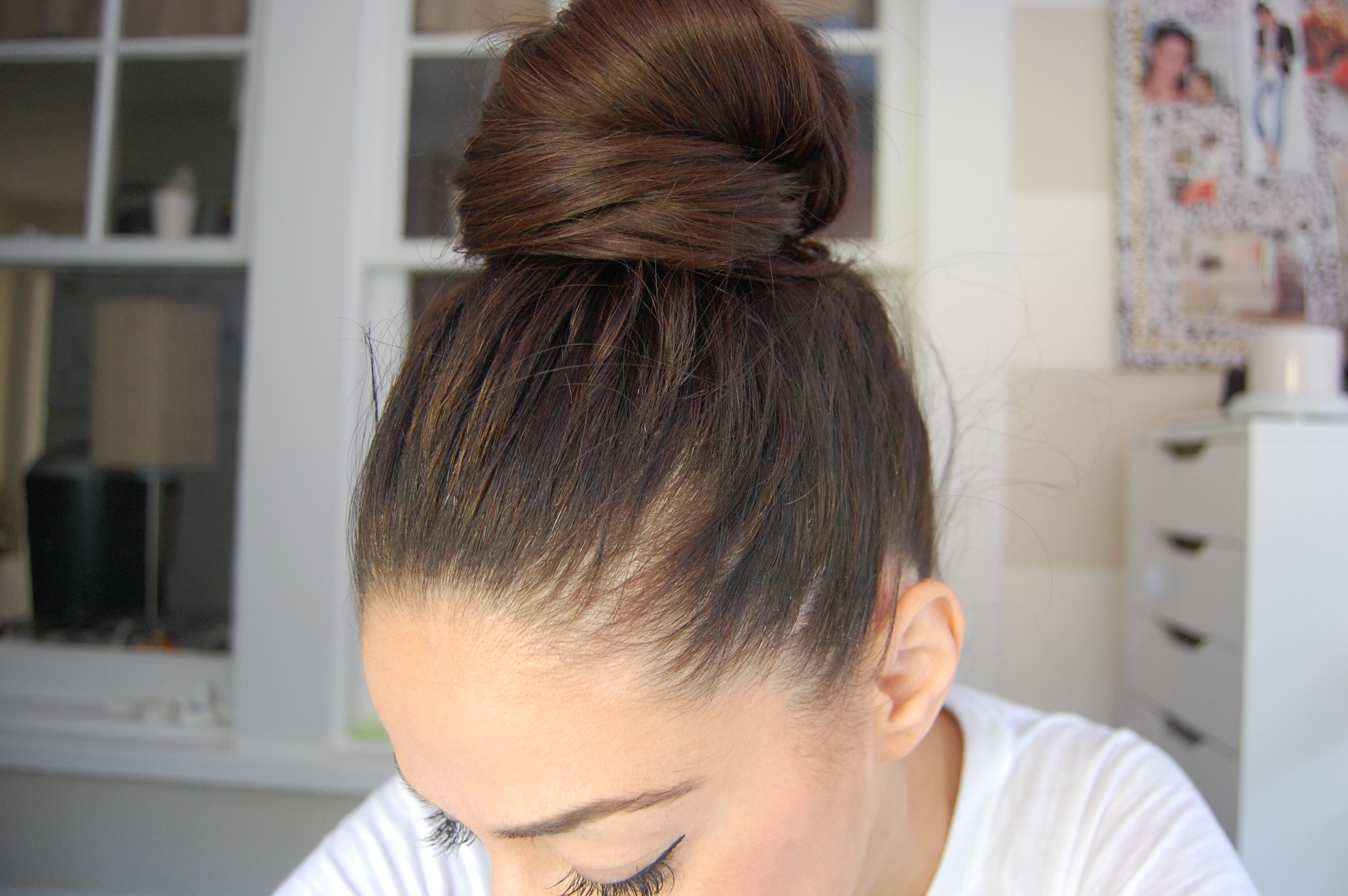 Let me know if you give it a try!