I was so excited when I finally had the chance to redo the bookcase in my classroom that I had been waiting to tackle since last summer.  When you take over a classroom it's hard to know what your going to need and what you should get rid of so my rule was keep everything and see what I used and what I didn't use for the following year and the time has come!  My bookcase was full of over flowing folders, binders, papers and books. Considering that I spend 8+ hours in my classroom I wanted my bookcase to be organized so that I am not wasting time looking for things and it also needed it to be aesthetically pleasing because well everything should be pleasing to the eye.  Now, some people may find a pillow or art piece to use as an inspiration for a room but for me it was a pretty little pottery jar…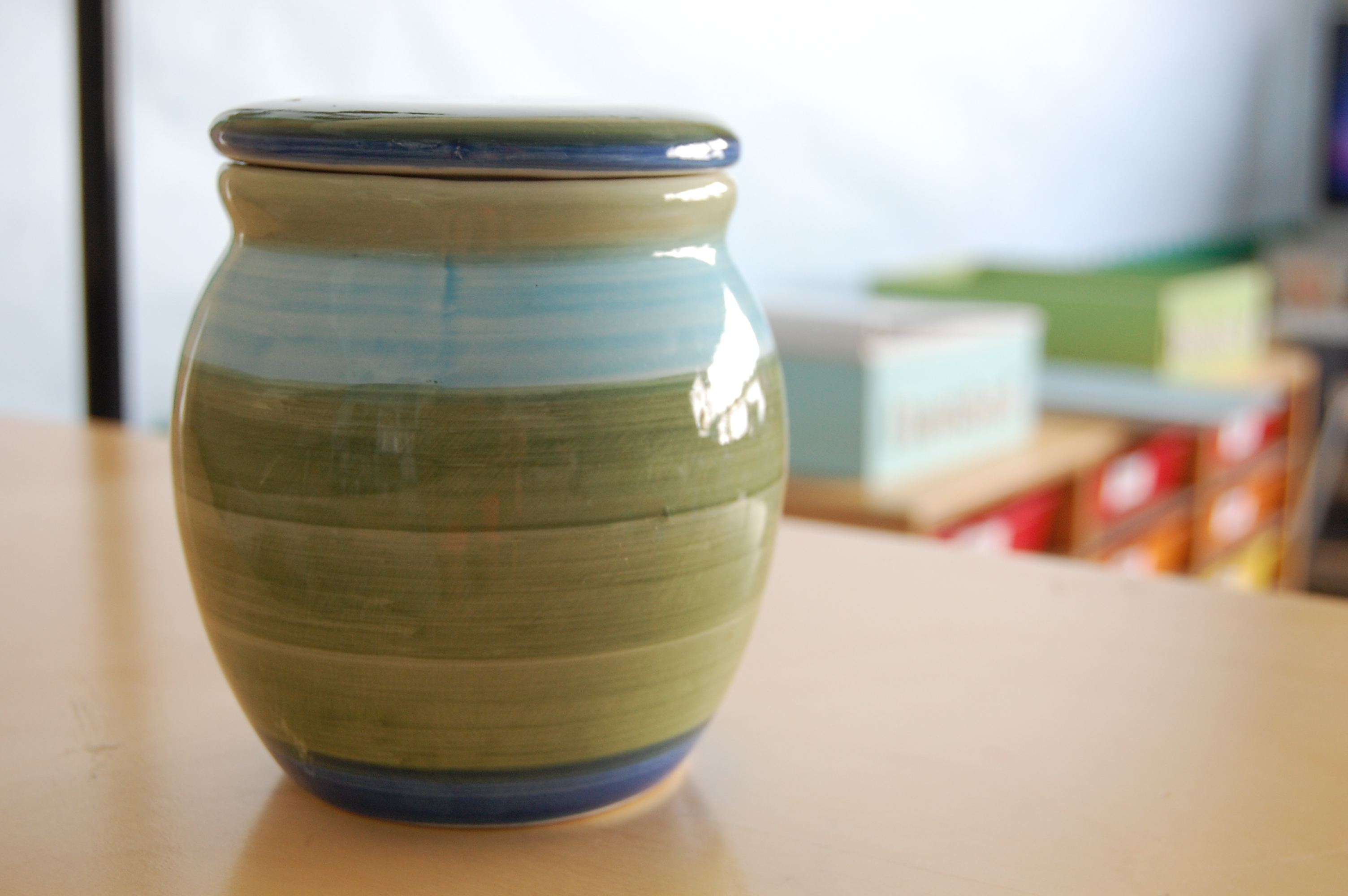 I love this little jar!  I love it's shape and I love the colors.  The shades of blue and green are so serene and calming.  When I first put my room together it was very important to me to have a space where my students would feel comfortable and even though reds and yellows are great colors to me they are very distracting bright colors when you are dealing with young children.  Most of my room uses very soft muted colors and that wasn't going to change when it came to my bookcase.  Using the colors from the jar I had the bookcase painted blue.  Before I get into that let's take a look at what it looked like before I started.  I took this photo when I was starting to take things down so some shelves have already been emptied.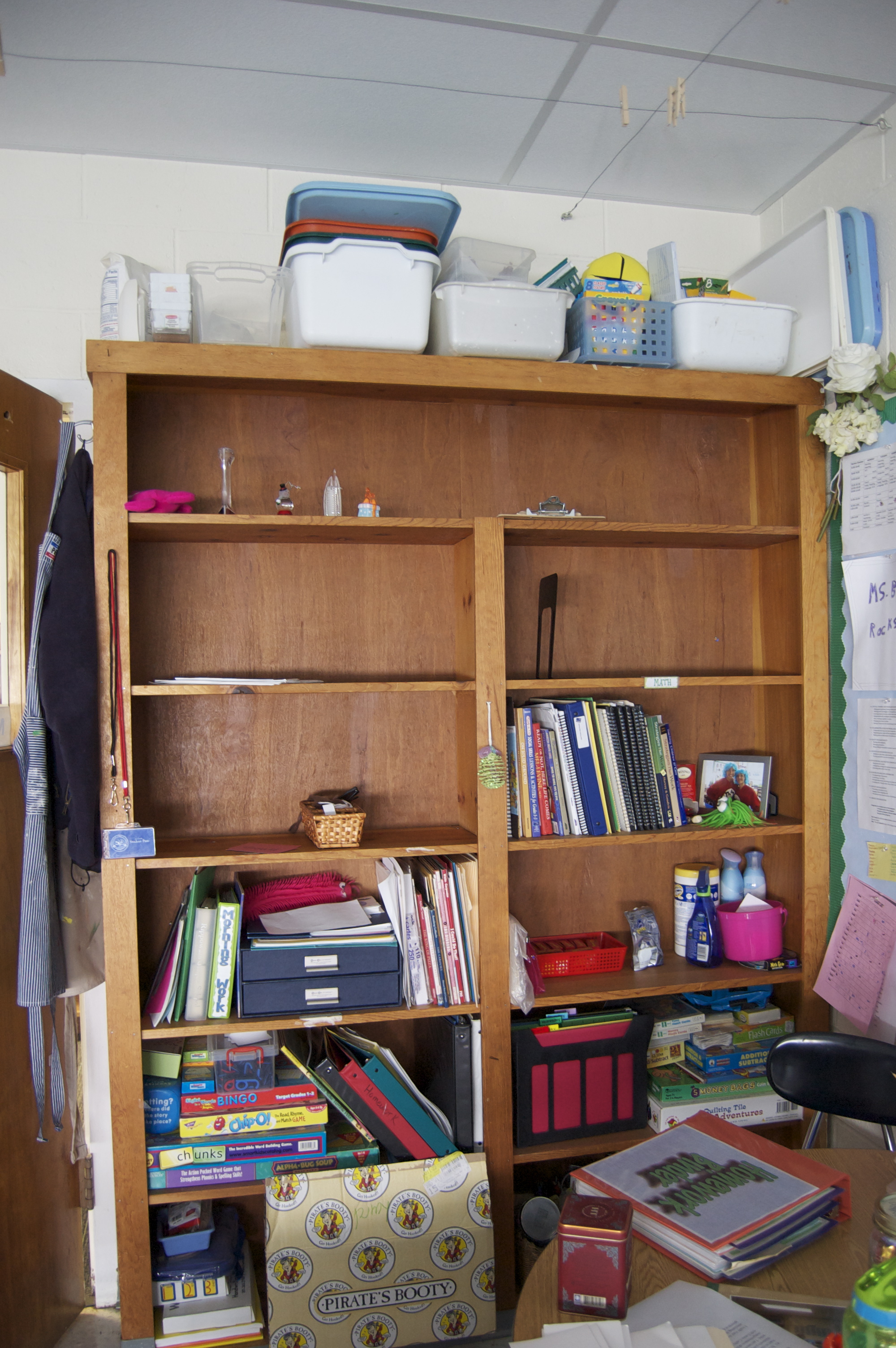 Ahh…I forgot how crazy it used to look! The first thing I wanted to do was turn her blue and that alone made a huge difference.  The next thing I knew I needed was to make sure that everything had a place.  I had these great magazine files that I used in my room to hold my students various folders and I wanted to use them to hold my books and folders.  There was just one problem, they didn't fit.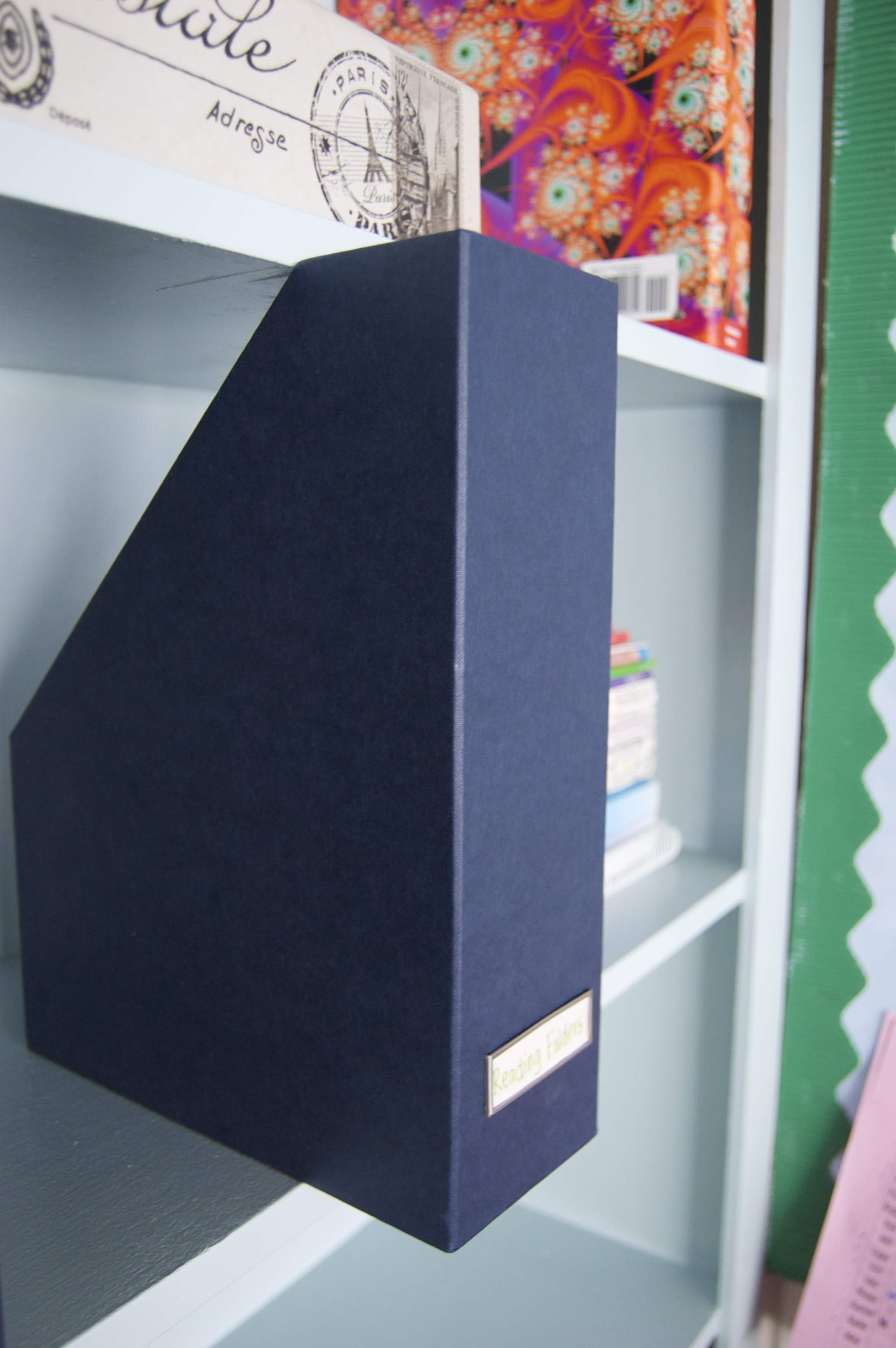 No worries, nothing that some scissors can't fix.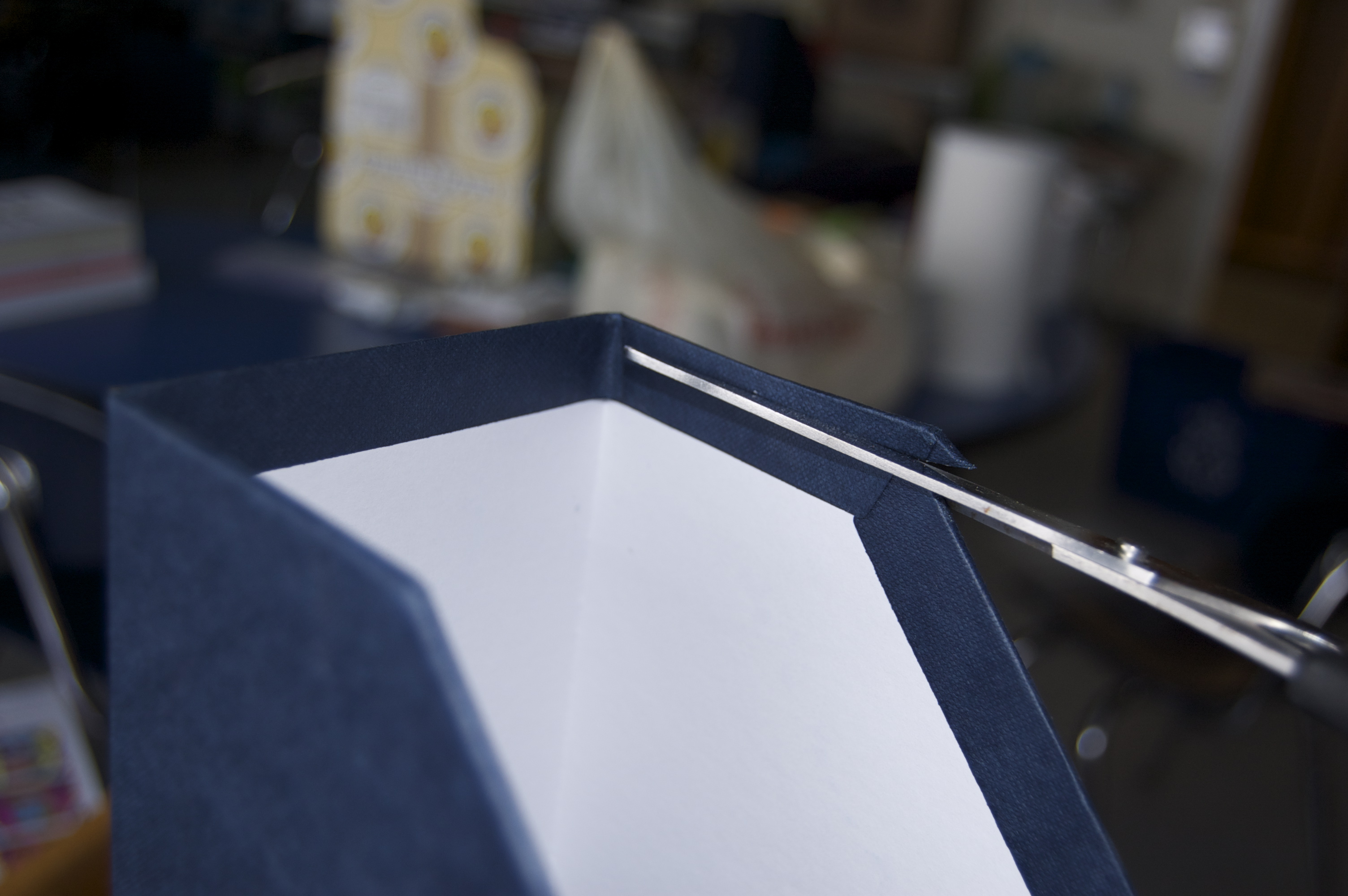 Looks simple enough right?  Well let me tell you.  I discovered why I like these files so much and that would be because they are very sturdy and thick and it was pretty time consuming and yeah I'm sure I got a blister or two on my hand. But in the end it fit and that was all that mattered. I went out and purchased 12 more to add to the 4 I already had but this time I asked the muscles to help me out with the cutting so it went much quicker because there was now a saw involved.  The other thing I wanted to do was to take my already organzied binders out of there bright orange and green homes and make them all uniformed and labeled according to the subject.  Here are some of them before makeover.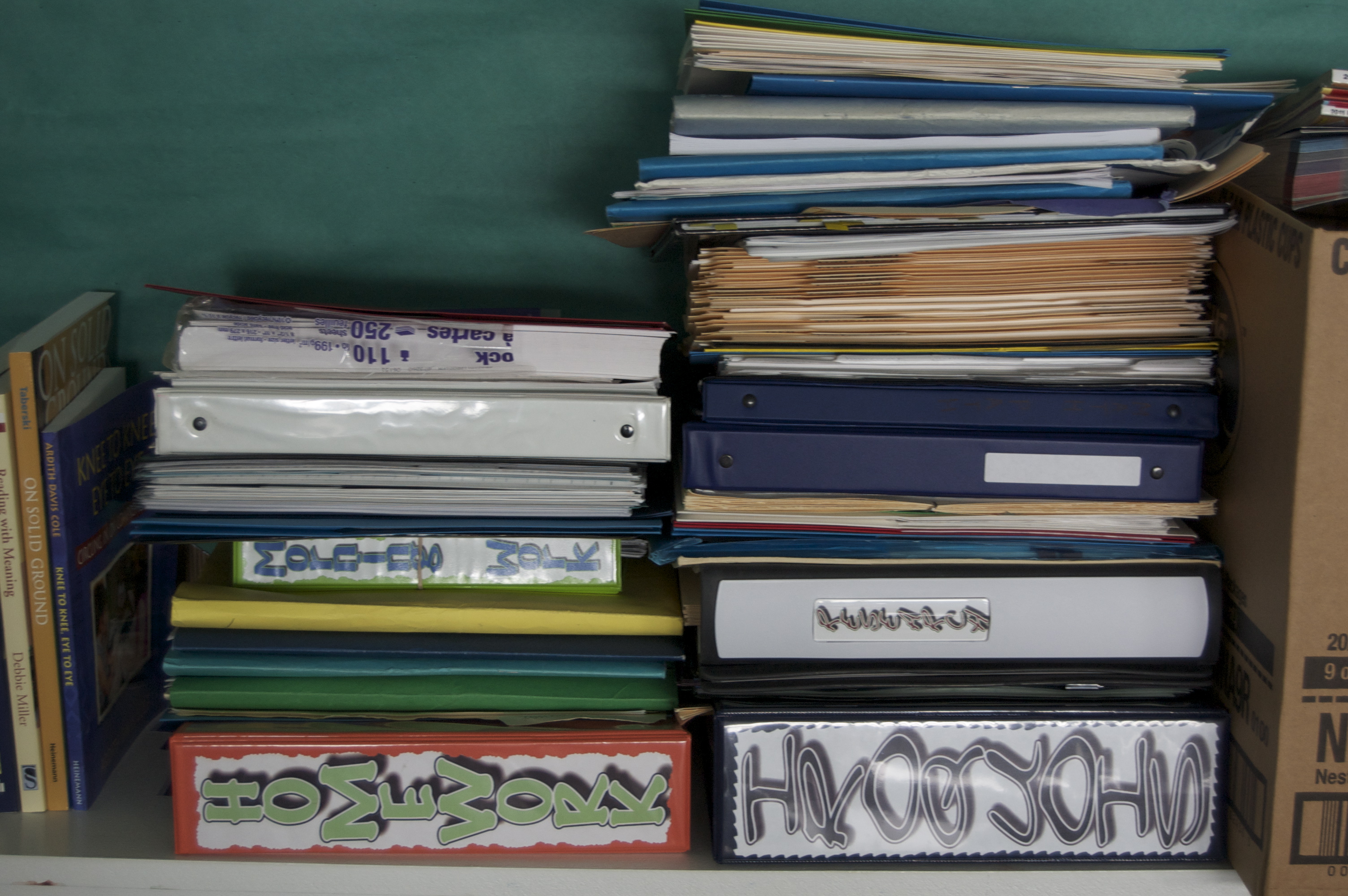 And the after…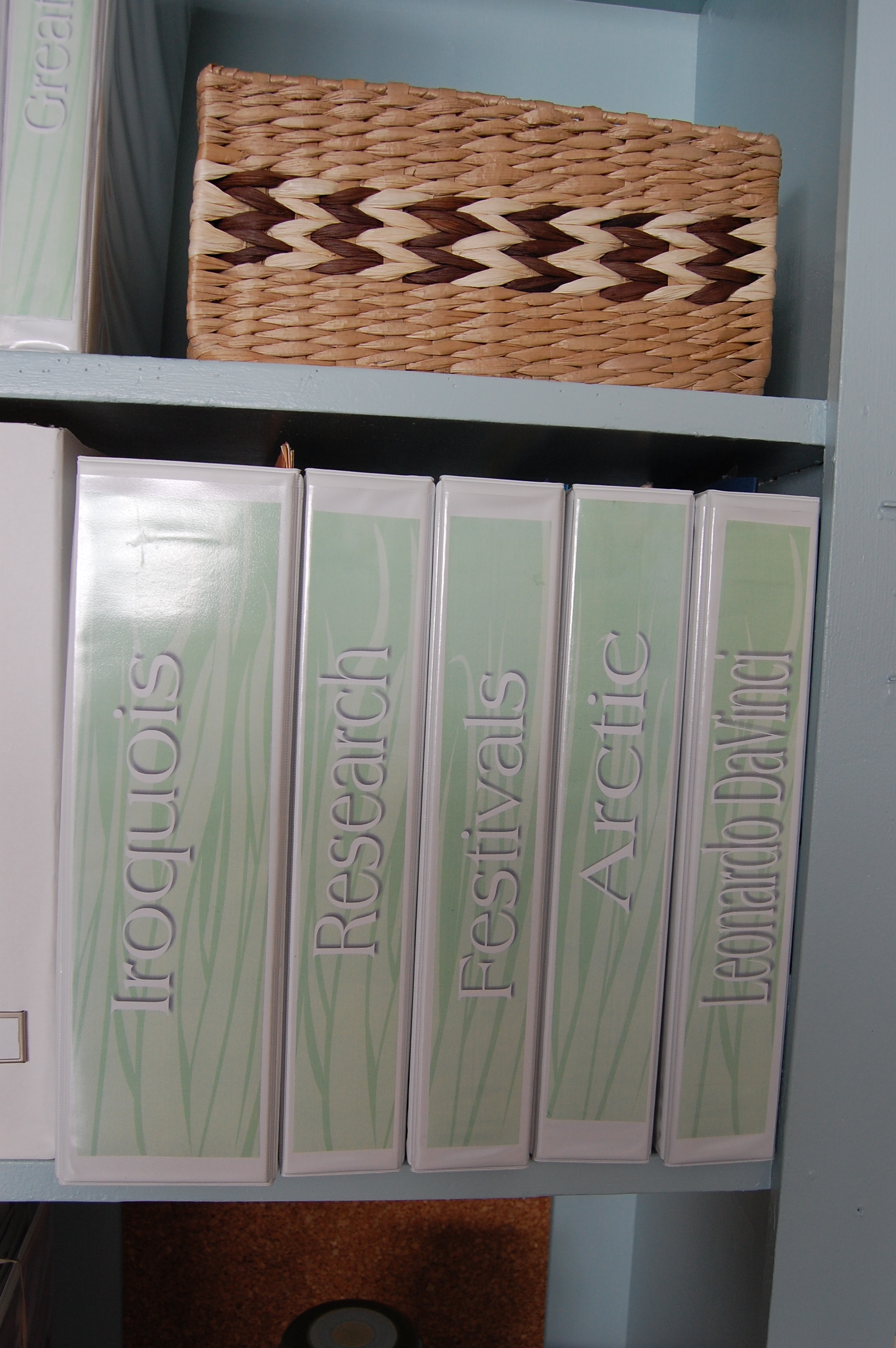 Ah, yes. Much better. I also wanted to make sure I didn't lose any storage so I made sure to buy plenty of baskets and as you can tell everything is labeled. So let's look at that before one more time.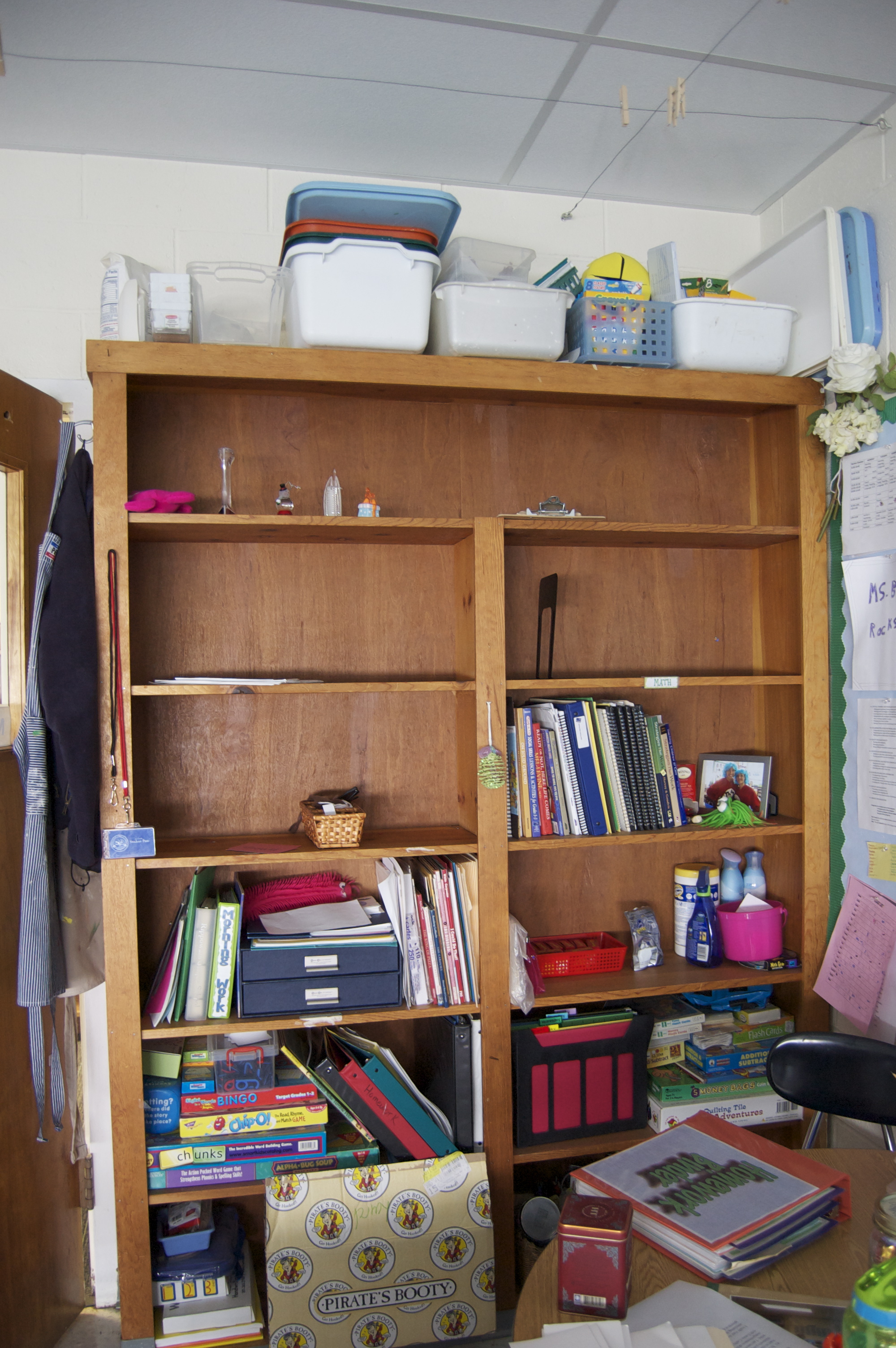 And the after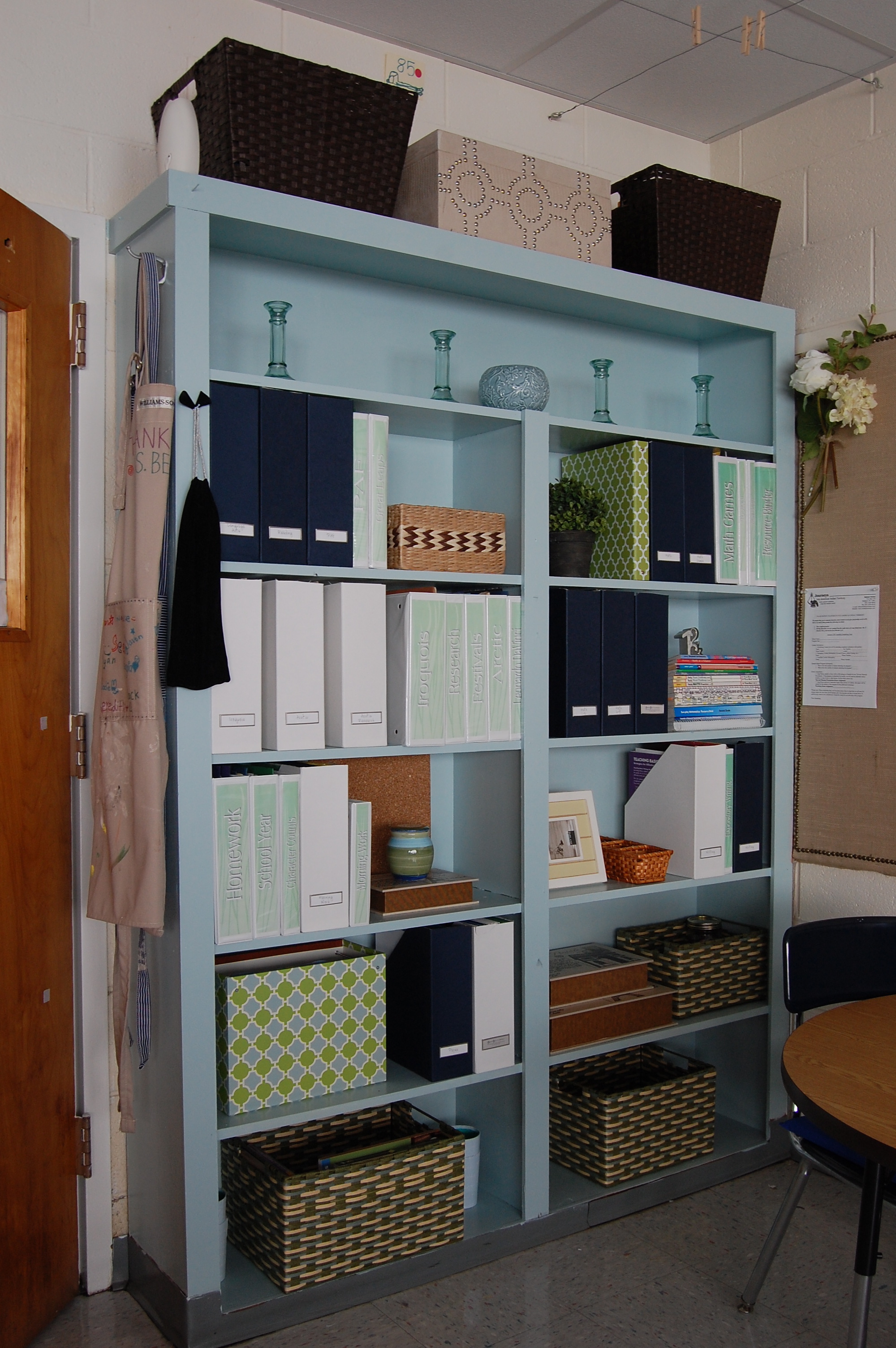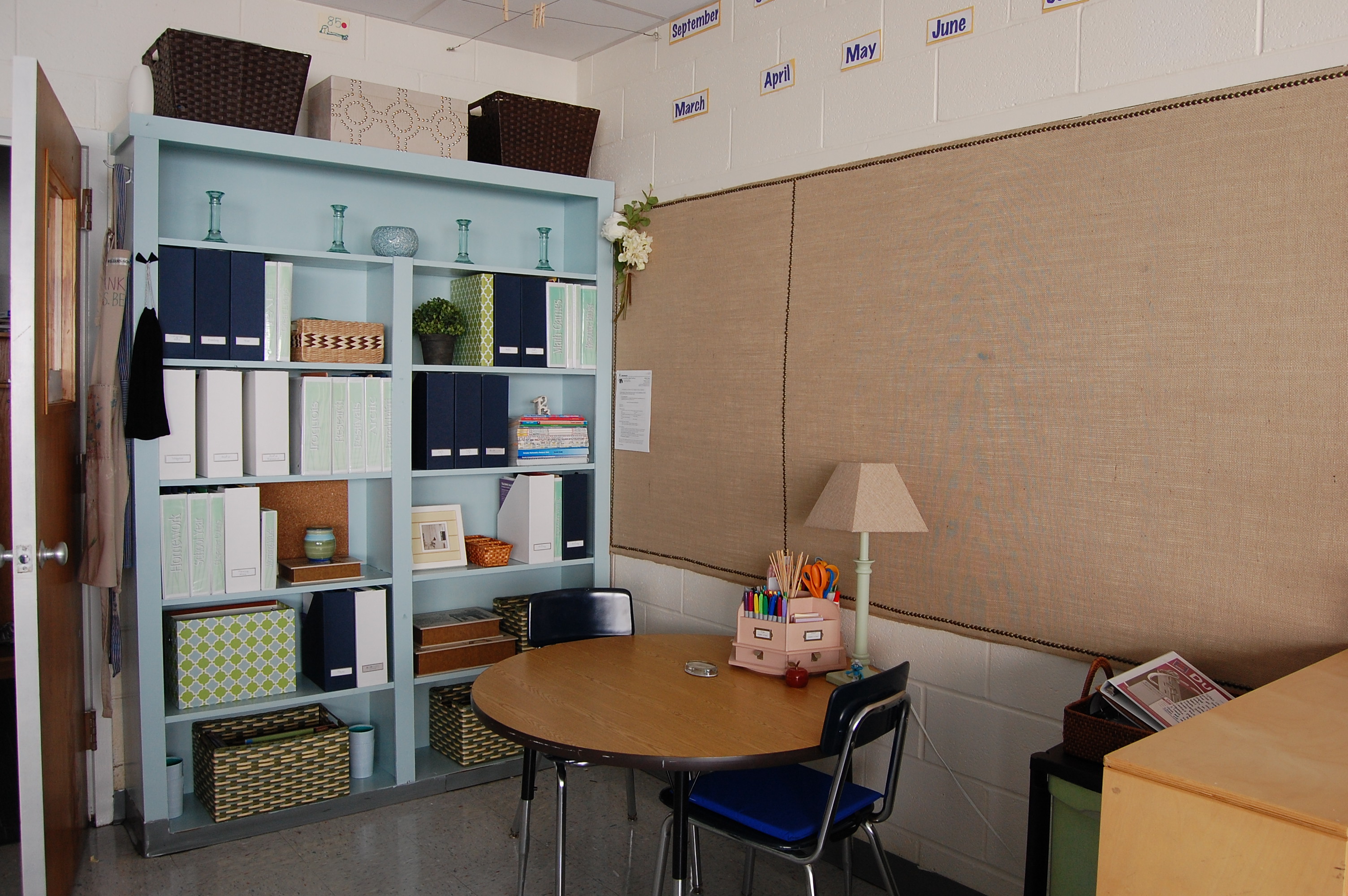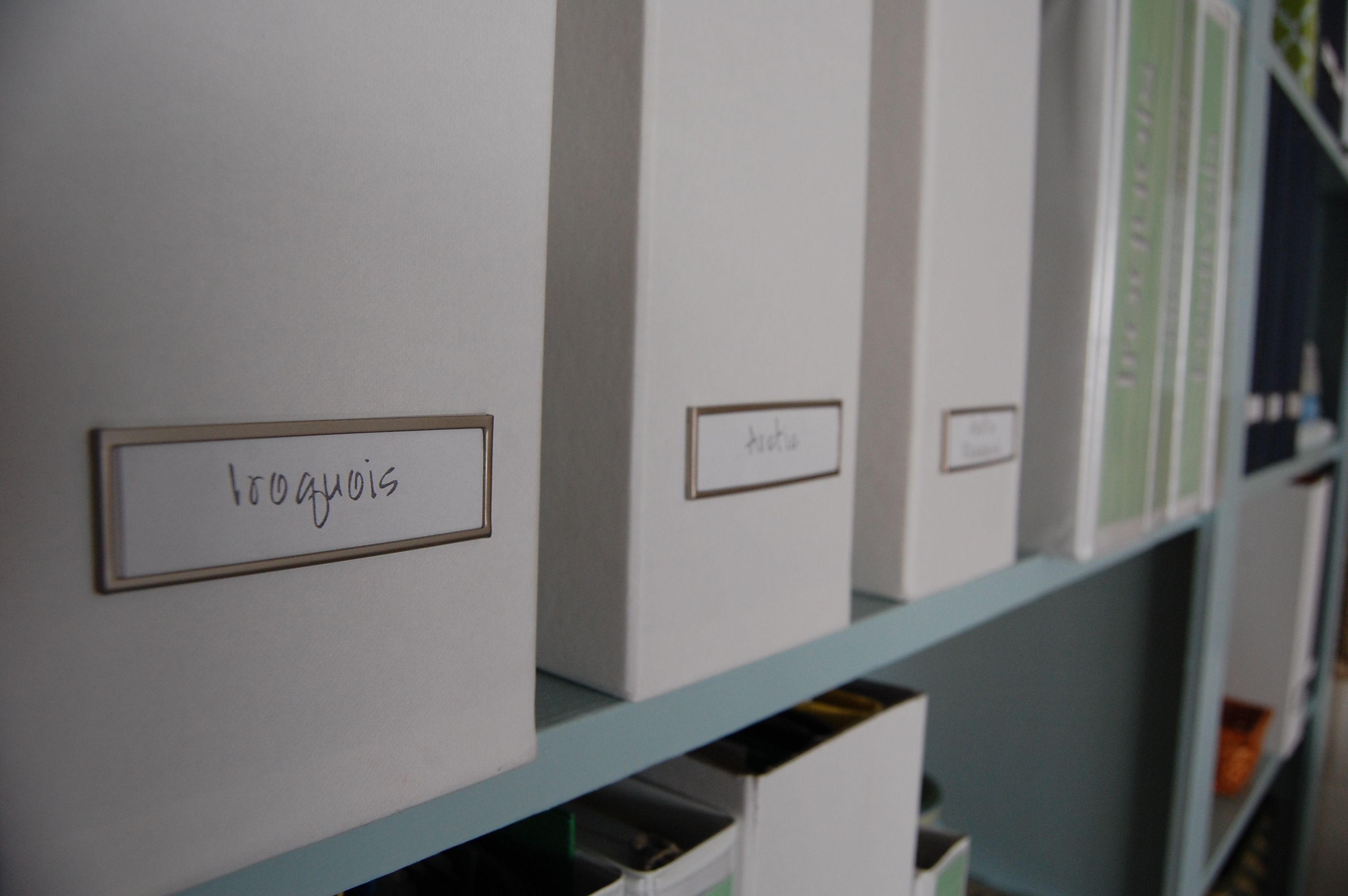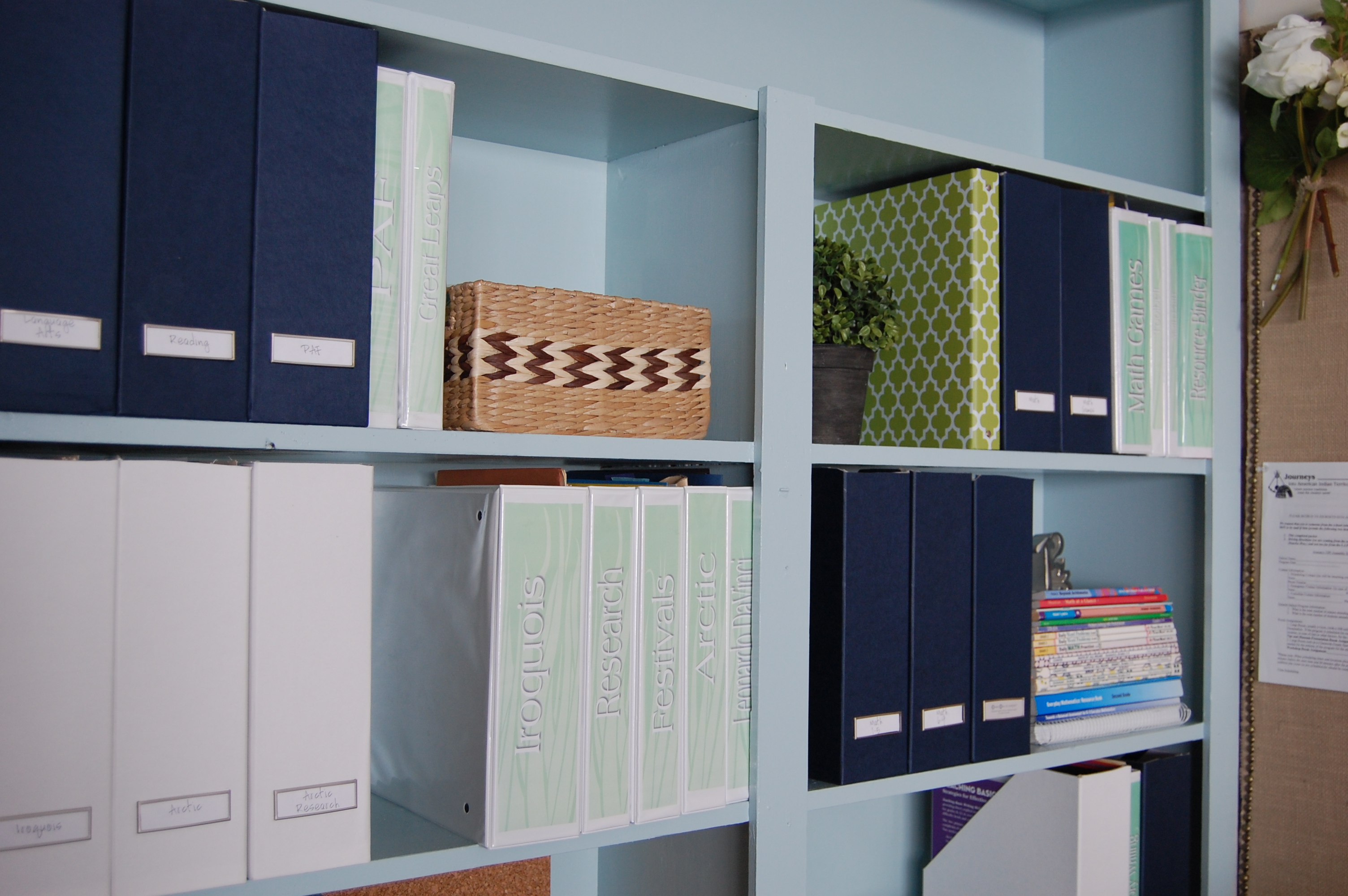 There are still books that need to go on the very top shelf but other than that she is done and glorious!