Fall 2016 is in full swing and I will say I am pumped for it! I am definitely a summer girl but once the temperatures start to cool the attic boxes come down, if you know what I mean 😉 There are pumpkins spread all around the house and yummy smelling candles burning. This season always gives me the push I need to get my creative juices flowing and that didn't change when I decided to create a little centerpiece for our kitchen table. I always keep fresh flowers on this table but I wanted to do a little something different for the new season. 
If you've been following for awhile you might remember when I threw my best friend her Fall themed baby sprinkle. You can click that link to check it out or view the photo below.  I had purchased some pumpkins at the orchard and carved them out and used them as planters on the tables.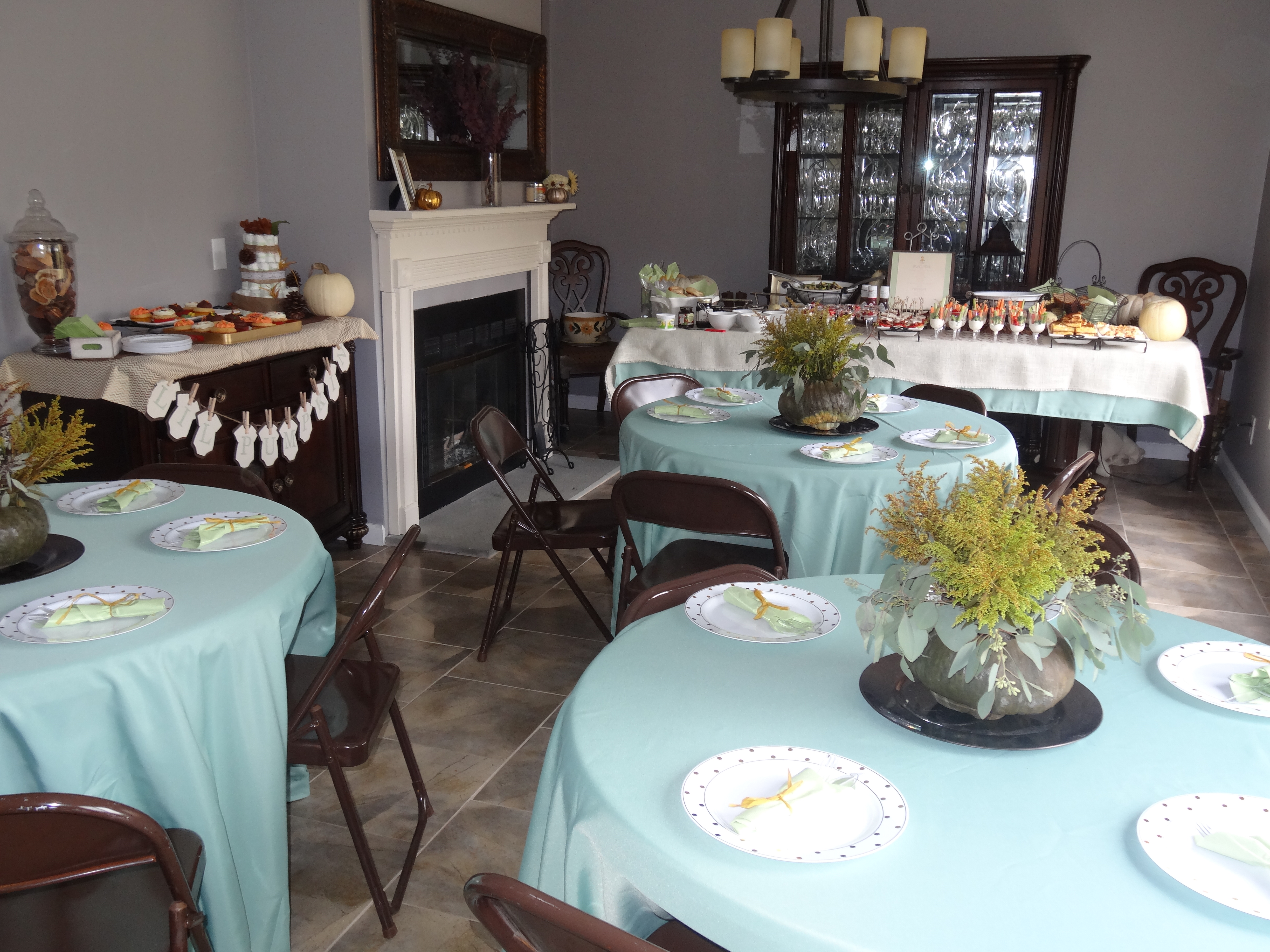 Using this as some inspiration I hit up Michaels and purchased a faux pumpkin along with some floral pieces and floral foam.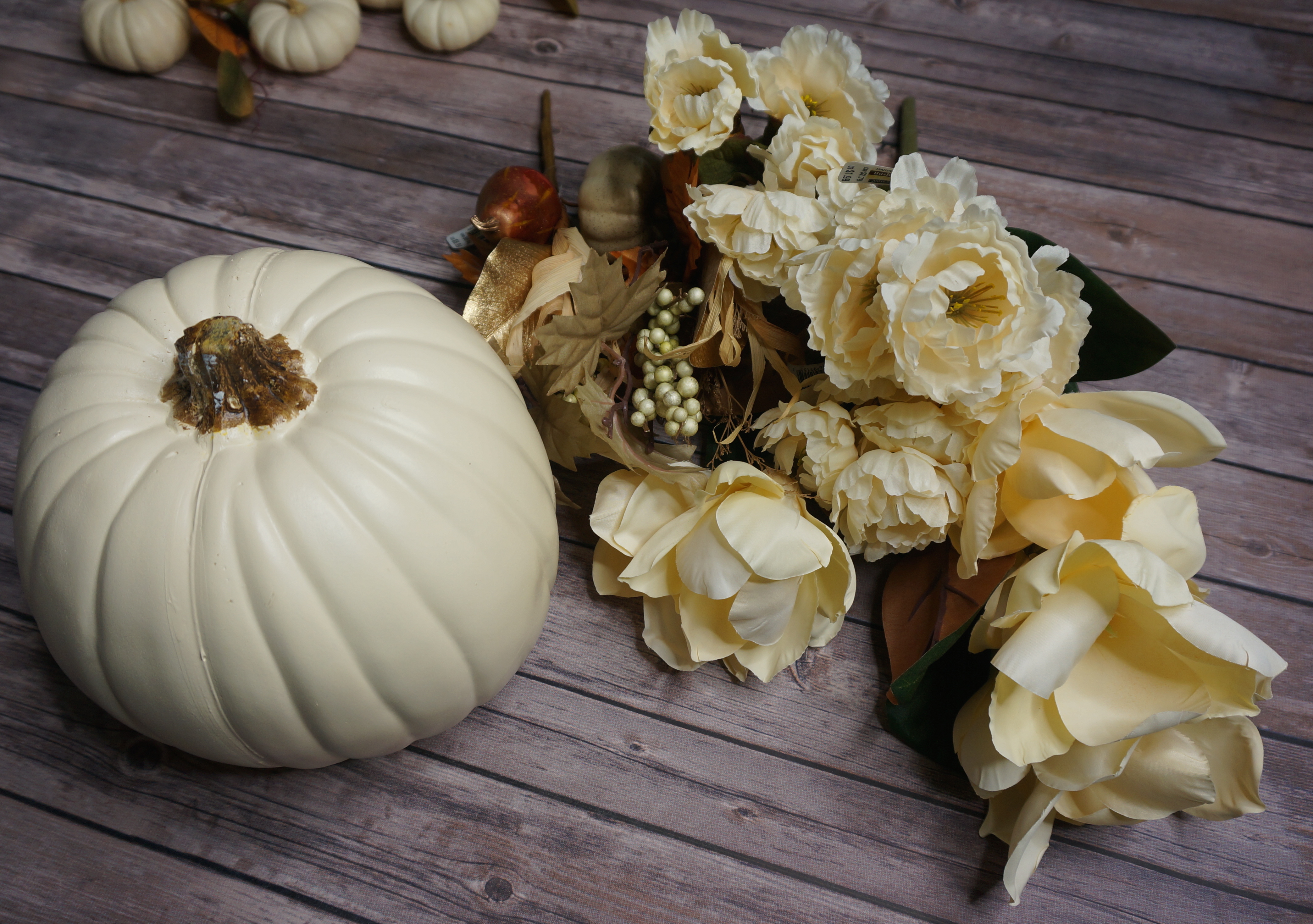 The first thing I did was cut out a circle at the top of my pumpkin. Just like I were carving an actual pumpkin, I used my carving tools.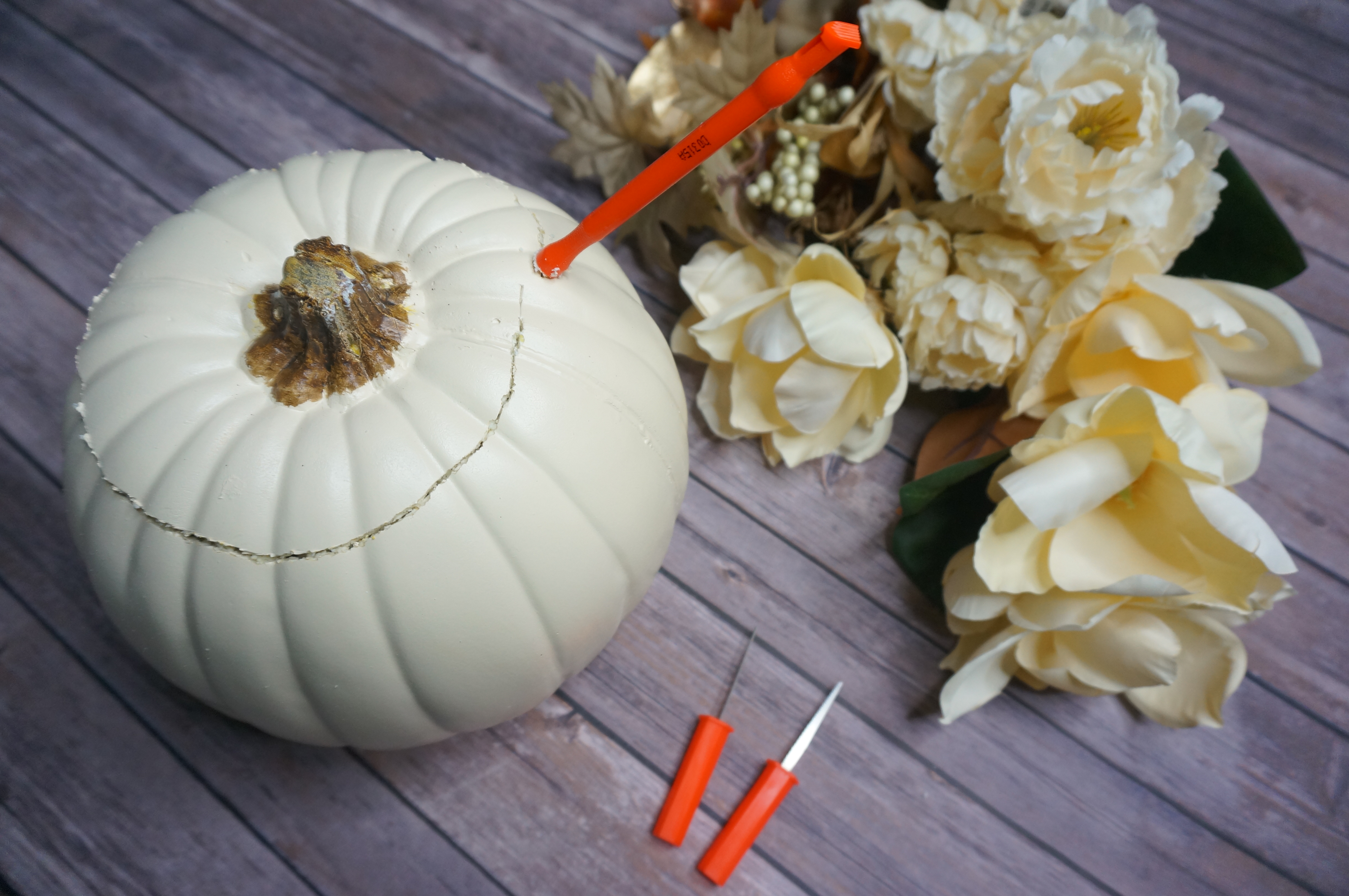 Next, I measured my foam to make sure it fit inside. I had to trim the sides and shorten it a bit.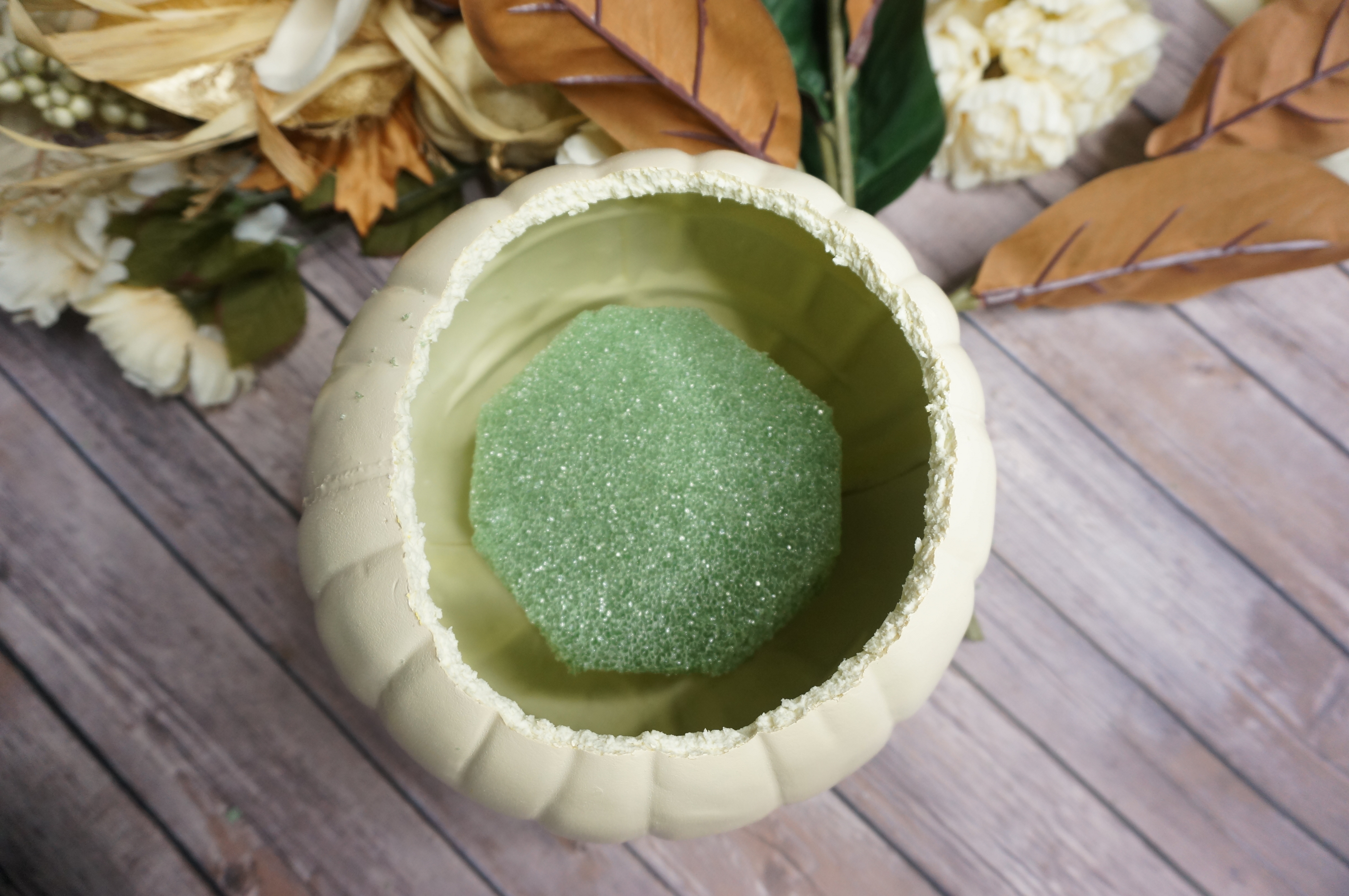 After it was all measured I took it out and placed my flowers in it. The arrangement and flowers are up to you of course. I've kept Fall pretty neutral this year.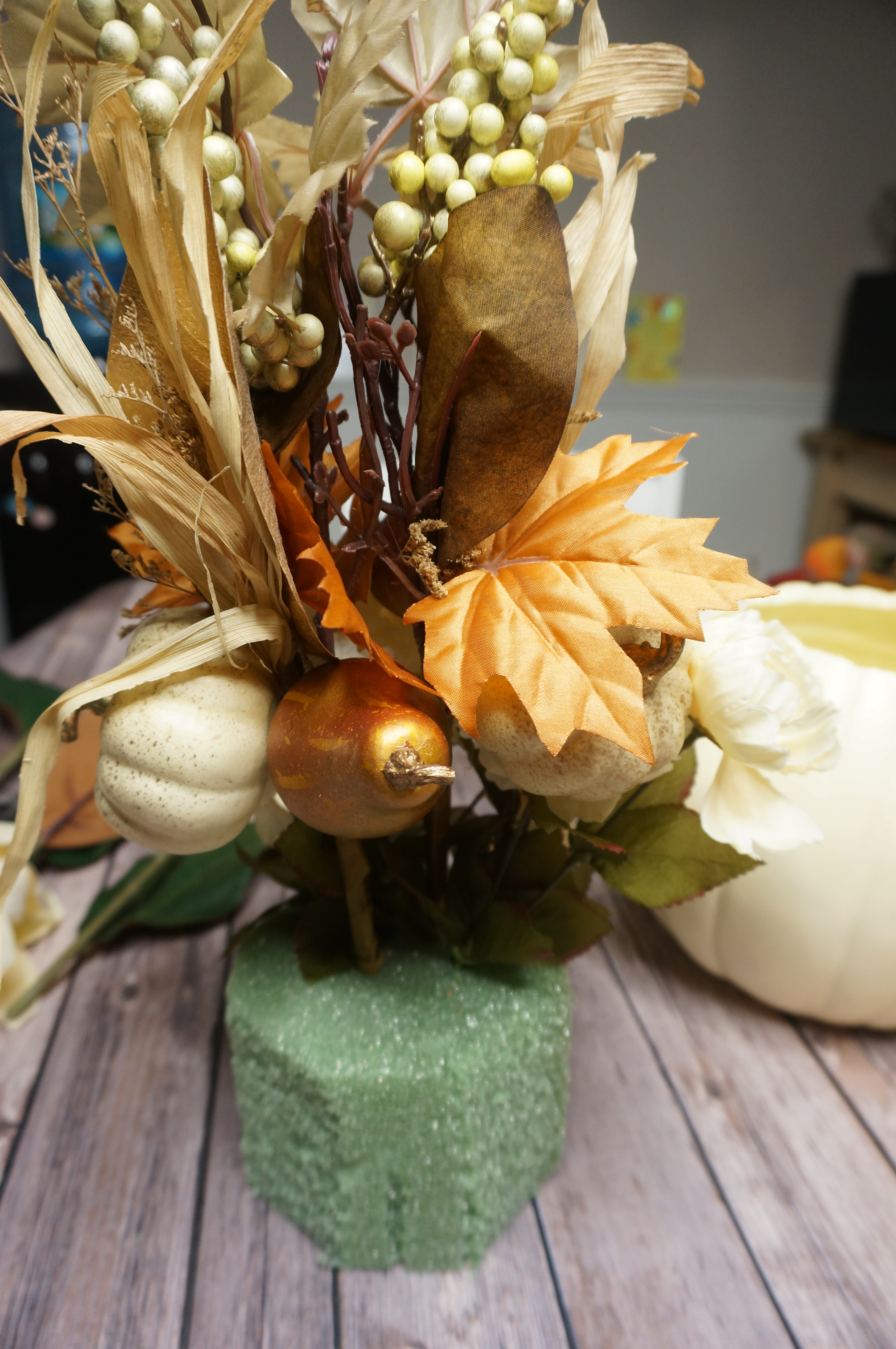 Once it was all done I placed it back inside the pumpkin and made any fixes that were needed. 
And that's it…super easy! Now I know you could probably find these arrangements already done in your local craft store but trust me when I say, nothing beats being able to look over and say, I made that!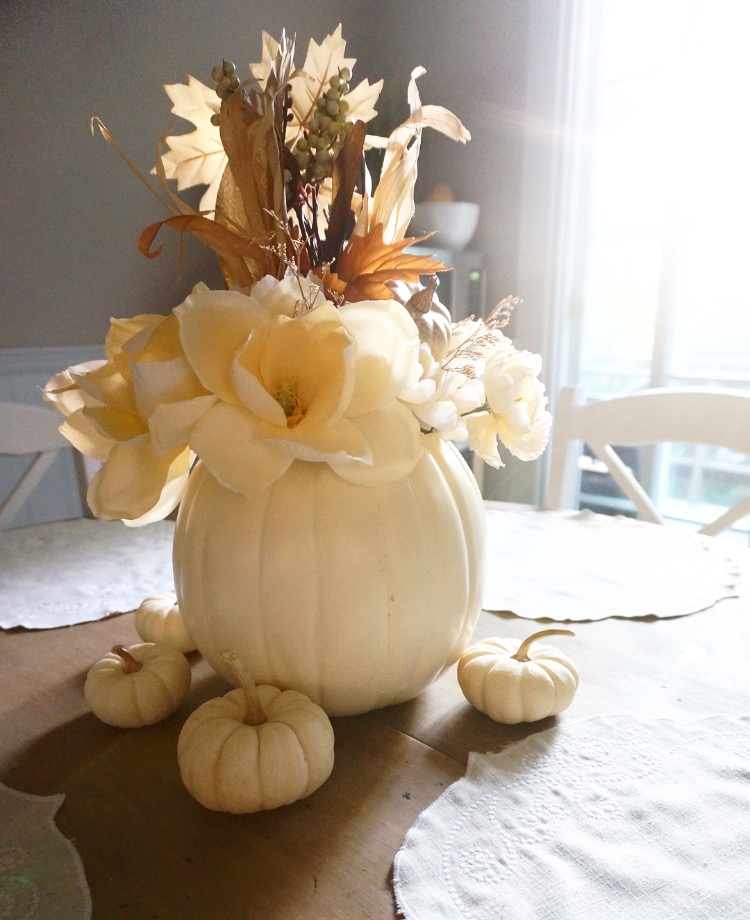 Love the way it turned out! Here are a few photos of some other items of fall scattered around the house starting with the outside.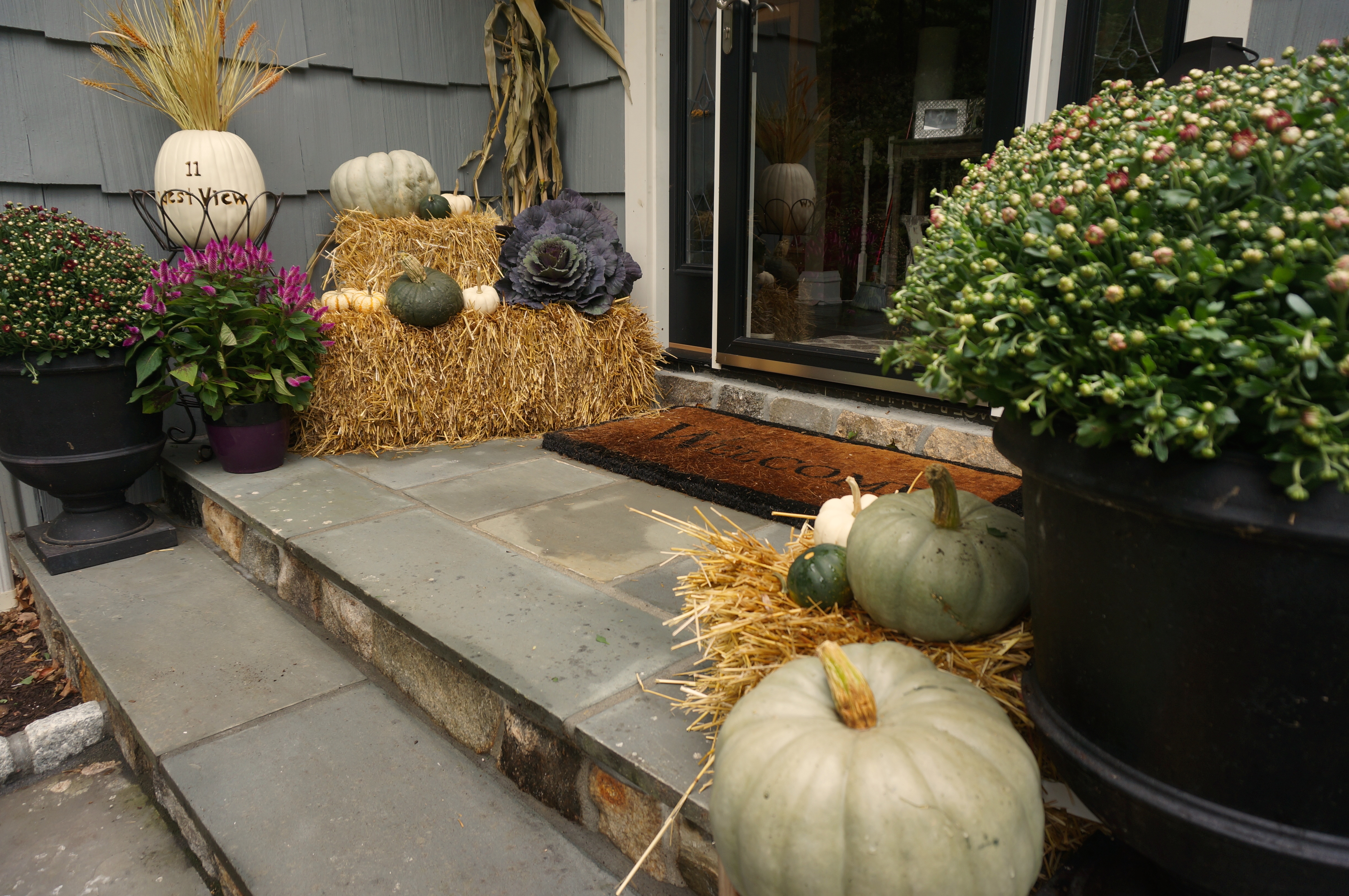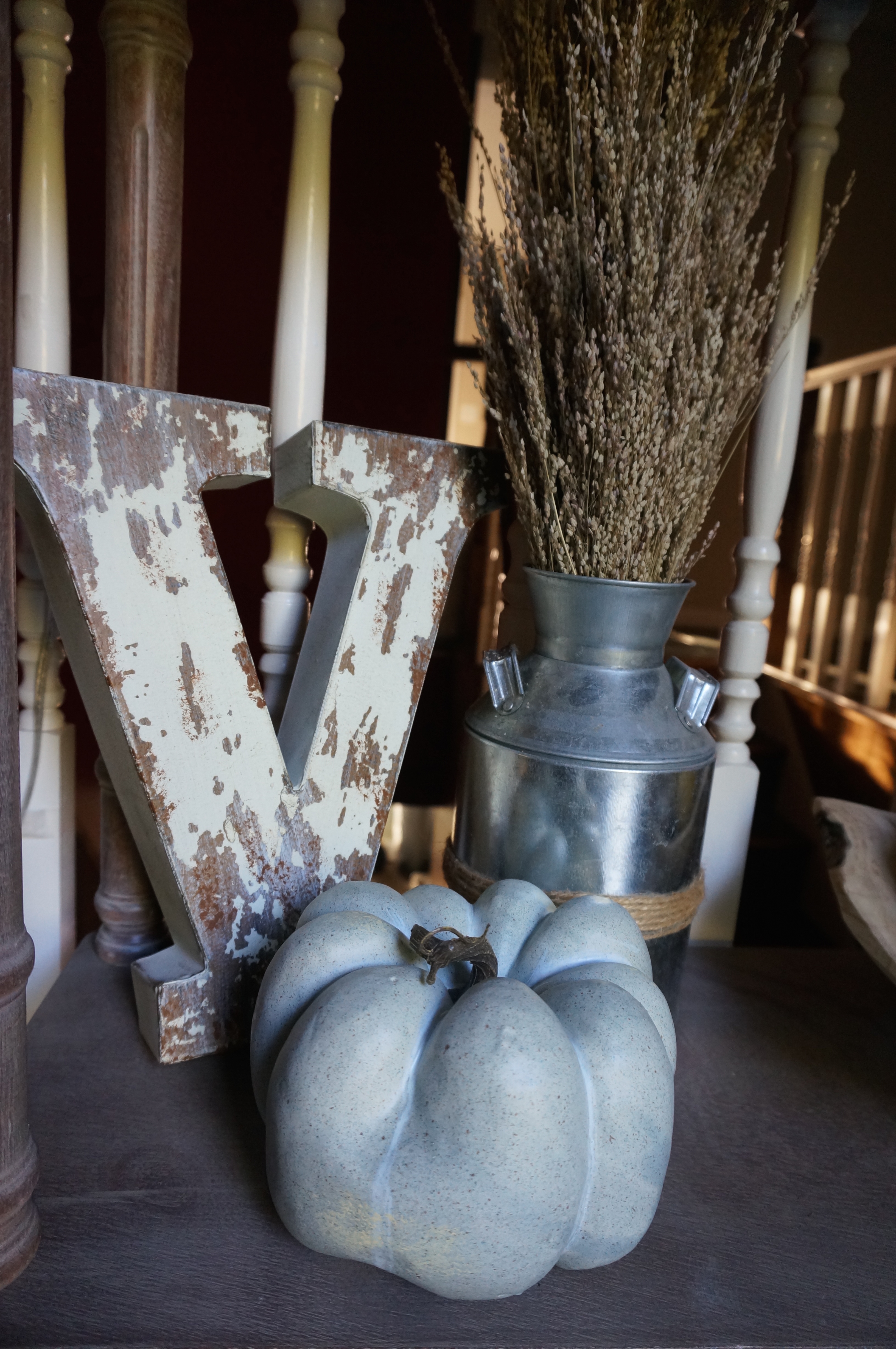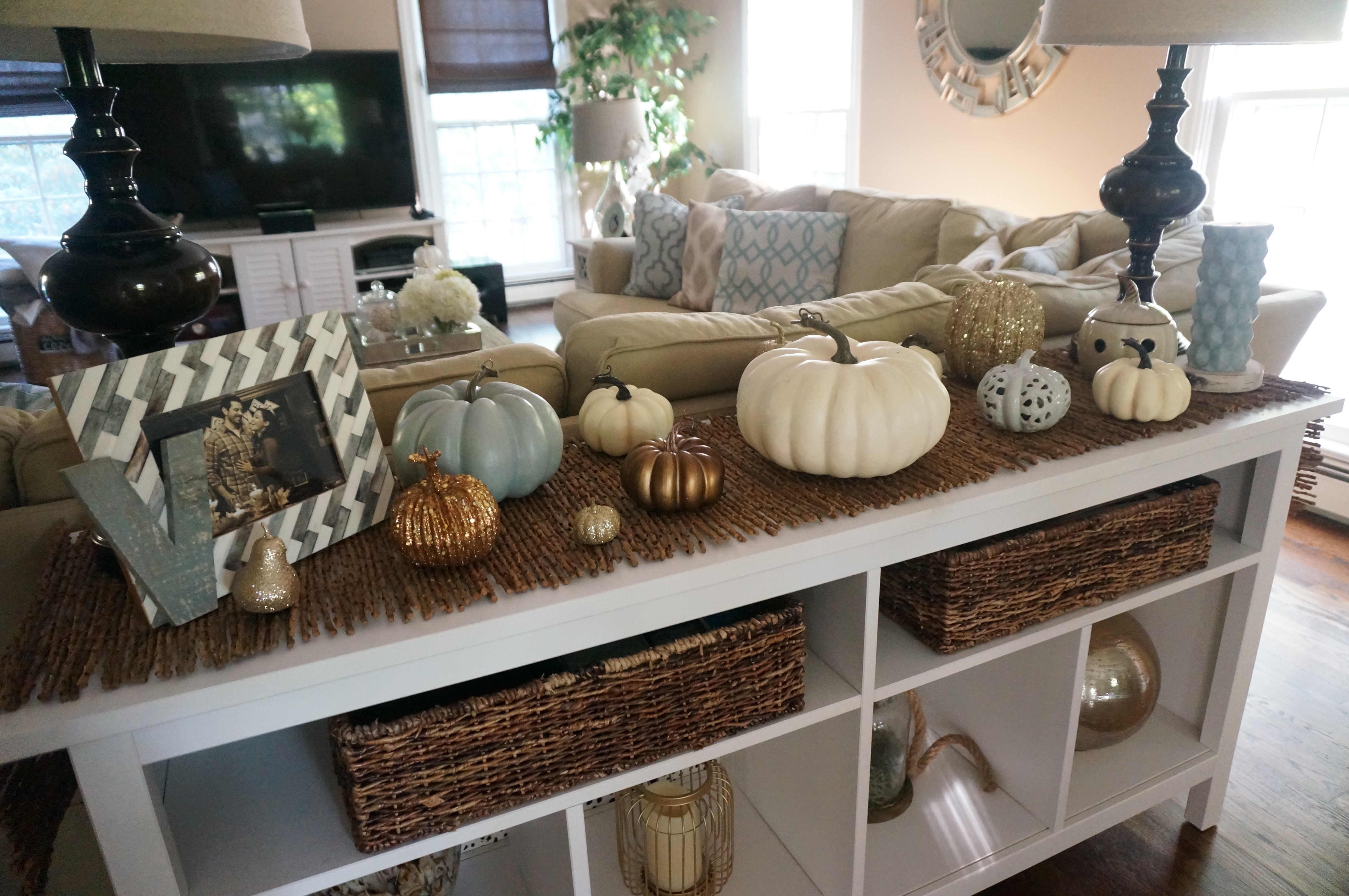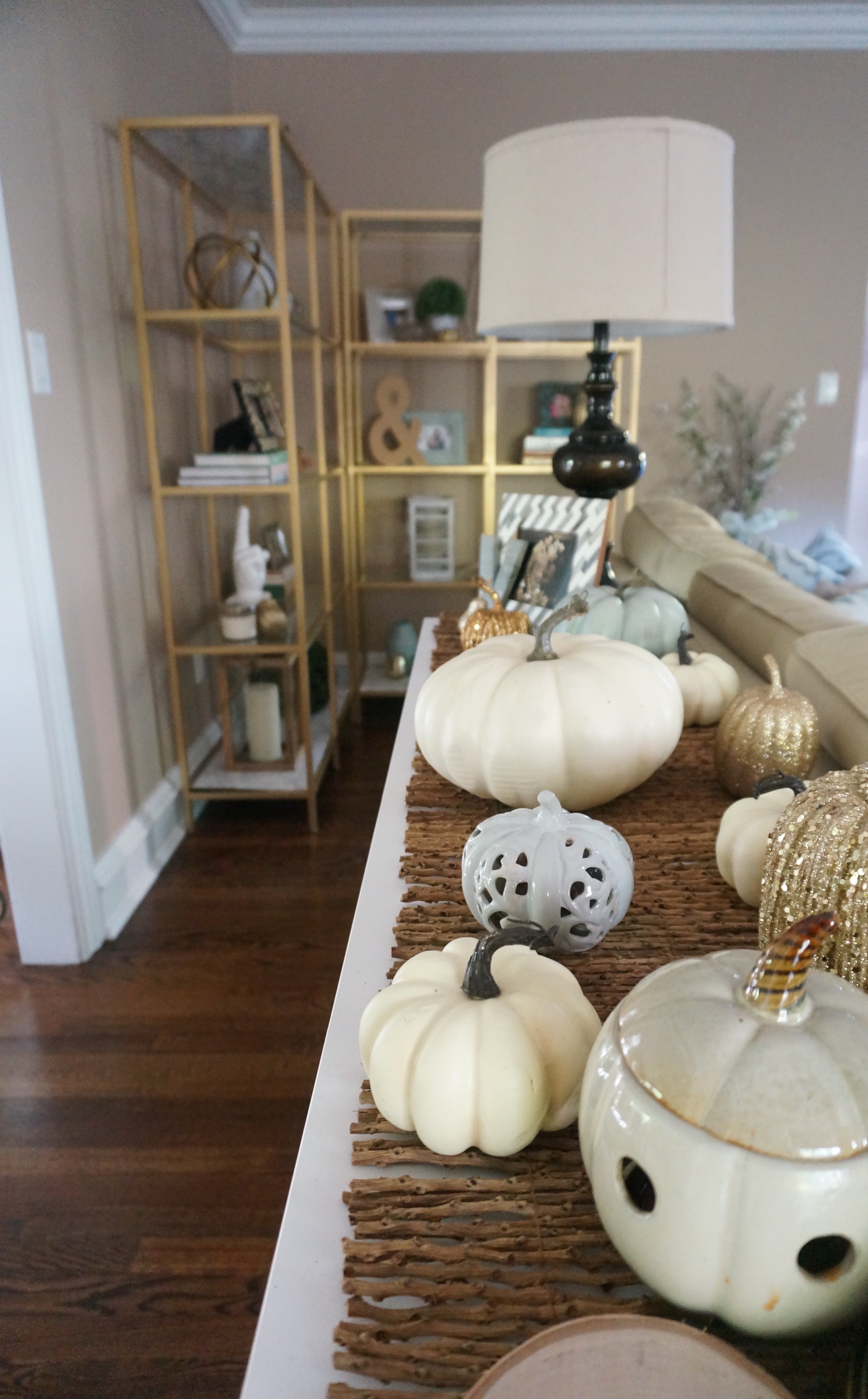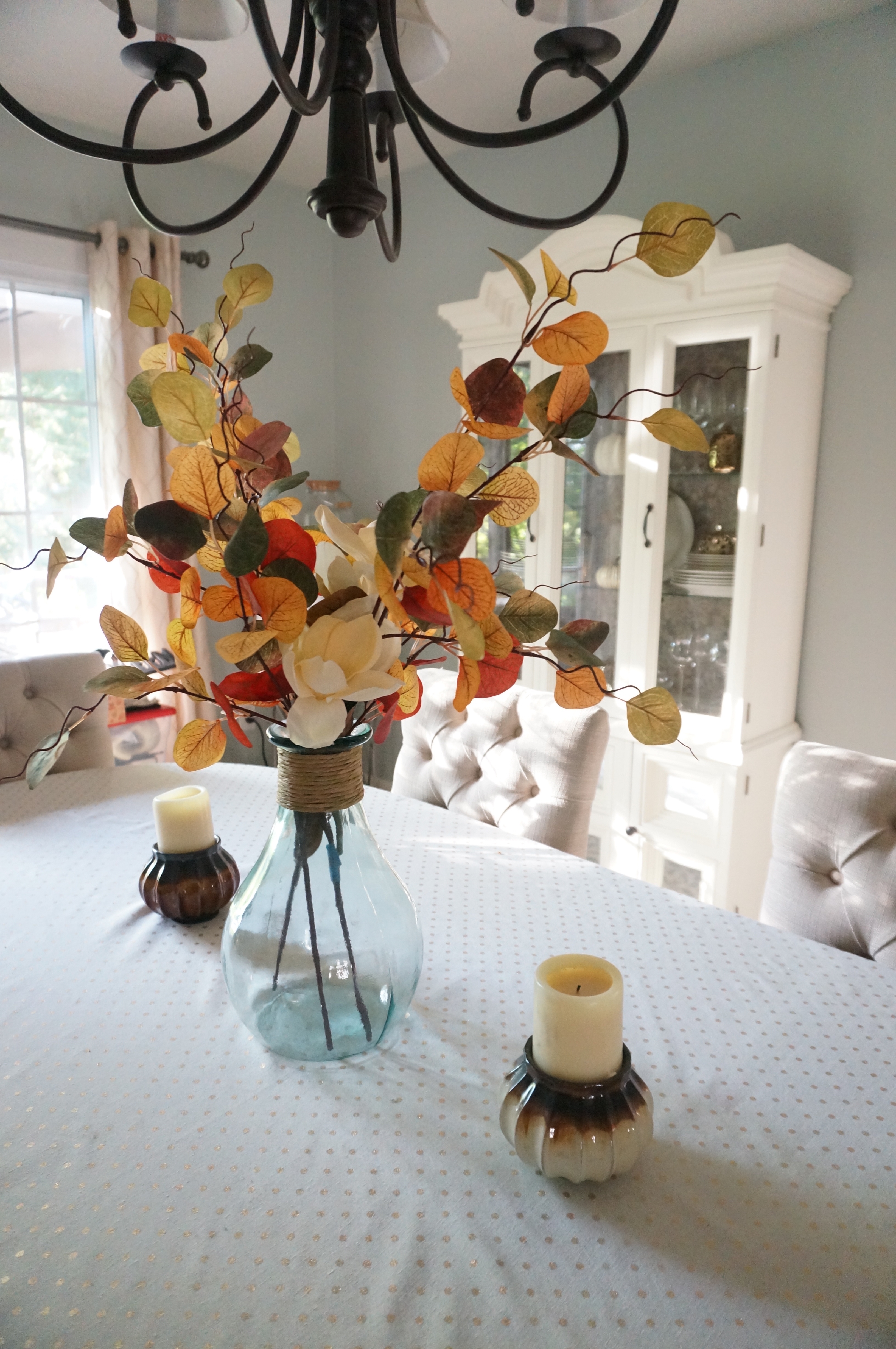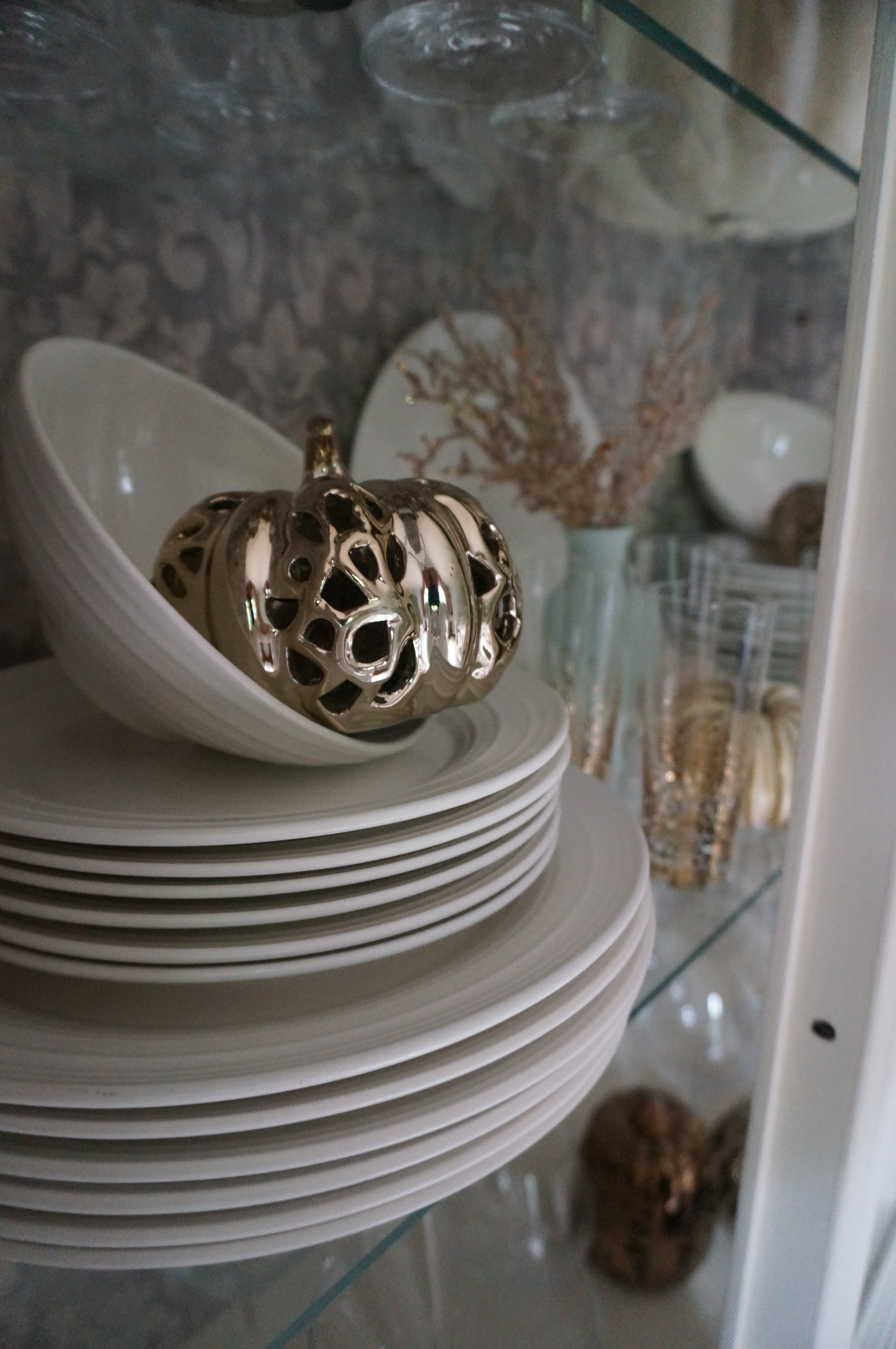 As much as I love all the pumpkins I CANNOT wait to dig into all of my Halloween bins!! Stay tuned for that post!