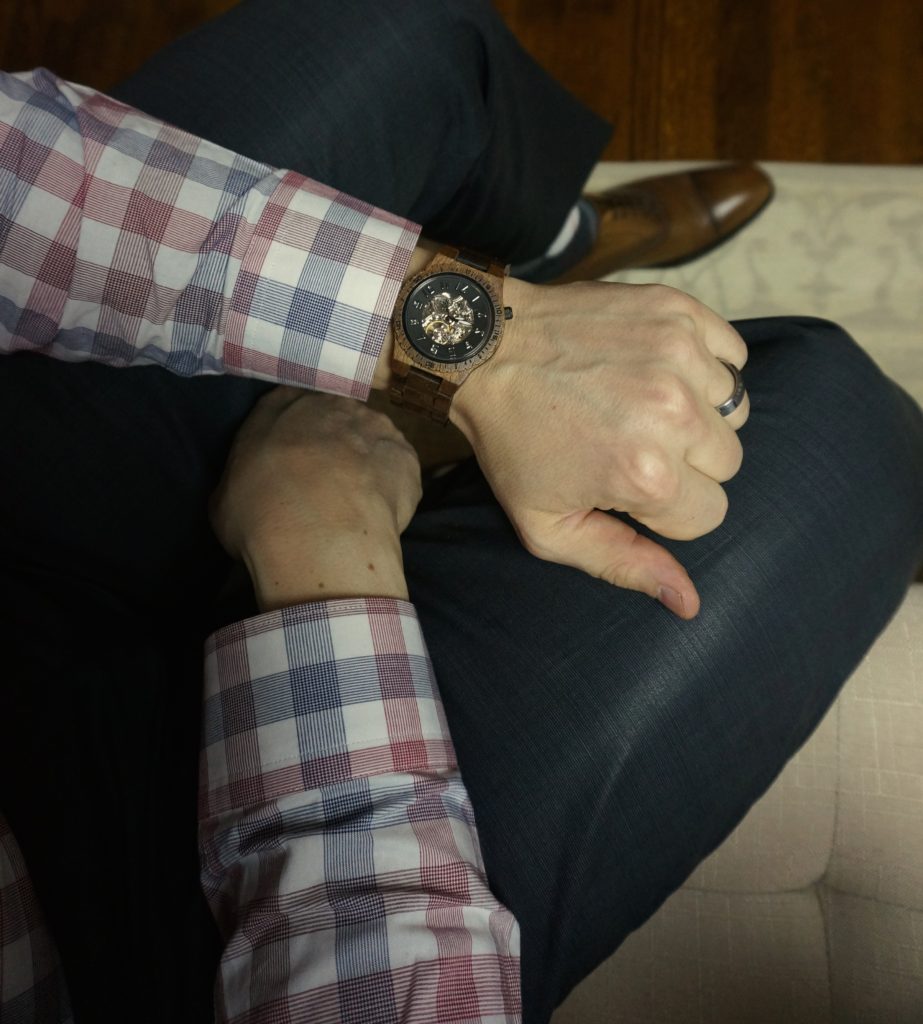 Anyone else feel like February is flying by? I mean Valentine's Day is right around the corner! Now for most people this holiday is a glorified day created by Hallmark to sell chocolates and cards. To the hopeless romantic it's a day to celebrate and show the love of your life just how much love you have for them.
I think I would have to say I fall somewhere in the middle but that's mostly because I don't want to feel forced into celebrating, but at the same time Valentine's Day is a great reminder to let my husband know just how much he means to me. I am all about the little things to let him know I love him but every once in awhile a big gesture is needed!
The question then becomes what do you get the guy who has it all! Especially after the holidays just passed, amiright? Well this year I'm teaming up with Jord watches for the most unique gift! I'm sure you're thinking "A watch? Been there, done that!" But this isn't just any kind of watch, this watch my friends, is a wooden watch!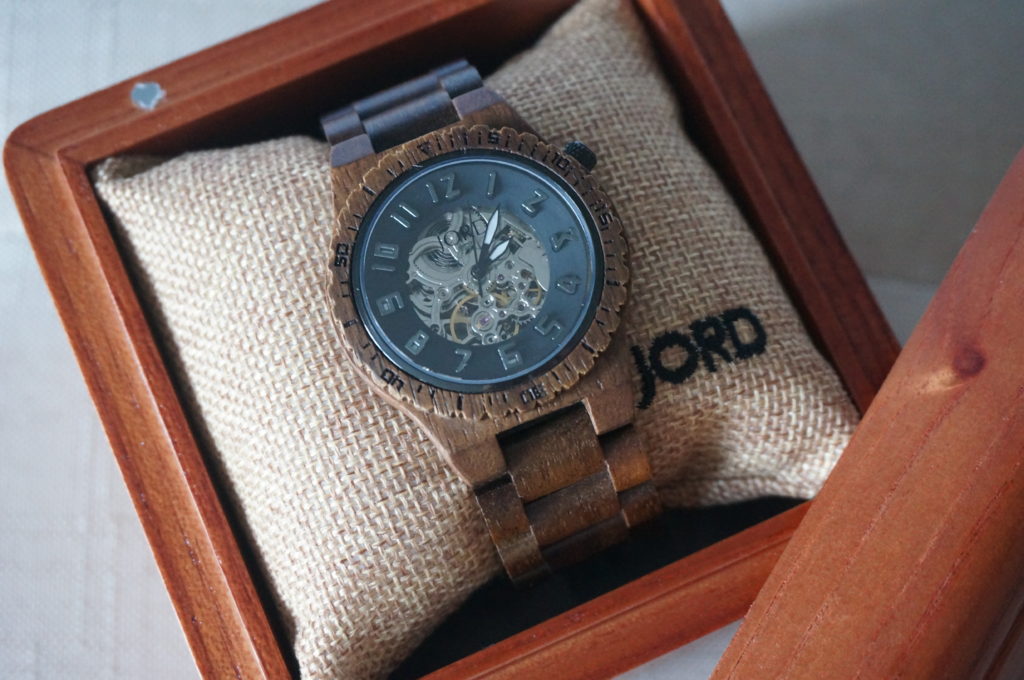 Now here's a little backstory on the hubs. He's never owned or worn a watch, ever. Ever people!! I mean, who are you guy? I knew right away that an engraved watch for Valentine's Day would be perfect. It's such a unique men's watch because the band is made of wood. They come in so many different designs and if your guy is in to the Apple watch they have bands for those too!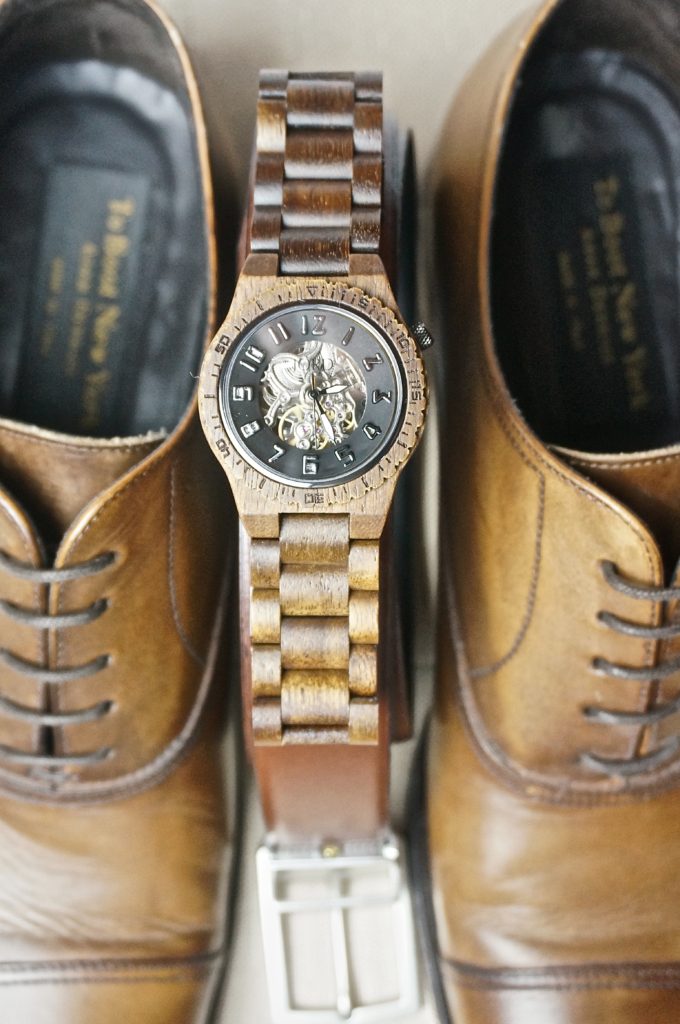 I got him the Dover Series Koa & Black. Needless to say, he loved it! The one thing that sets it apart from every other watch out there is just what a unique men's watch it is. Aside from the amazing Koa wood, he loved the full view of the gears. The best part is also the beautiful keepsake box that it comes in. I was able to have his initials engraved in it which made it extra special. You can find more about watch engraving on their site.He's even admitted that it feels like his outfit is complete when he puts it on and he's received so many compliments on it.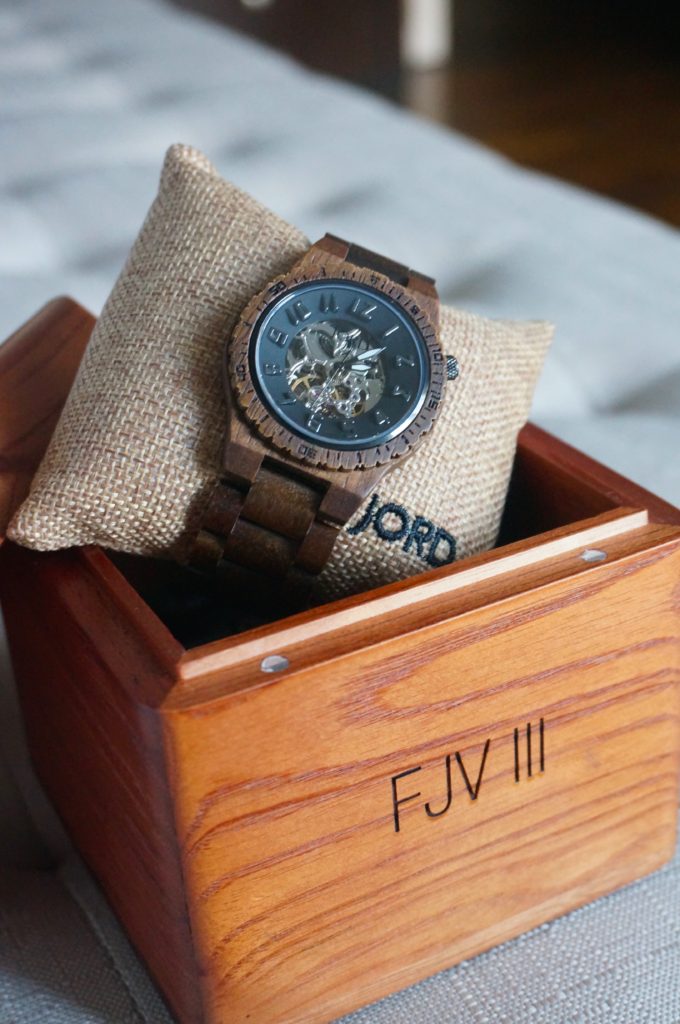 So if you're scrambling on what to get your guy this Valentine's Day I highly recommend checking out the Jord Watches website! There are so many different styles you are bound to find one that fits your guy! And while you're there why not check out the women's watches too! I mean a little his and hers never hurt anyone! 
As if Jord isn't awesome enough they are offering my readers a chance to win a $100 gift code to use on the Jord website! All you have to do is enter HERE!
Good Luck & Happy Shopping!
xoxo