We've been itching to get cracking on the exterior of our house and this summer we finally did! Our plan initially was to redo our walkway because it was pretty much a hazard to walk on.  Of course like every project, you start with one idea and before you know it, you're stoning the house!  Our whole plan started when we replaced our front door and thought, "Wow, this looks good and everything else is just, eh." 

On top of redoing our walkway we also wanted to do something with our foundation and decided to stone it. Our mason was amazing! It's pretty crazy to watch him carve and shape each stone to fit like a puzzle. We also chopped down a tree that was not very safe and since we were also purchasing new garage doors we continued the stone work along the side of the house! That was not in our initial plan but I'm so happy we did! Here are a slew of before, during, and after shots!

BEFORE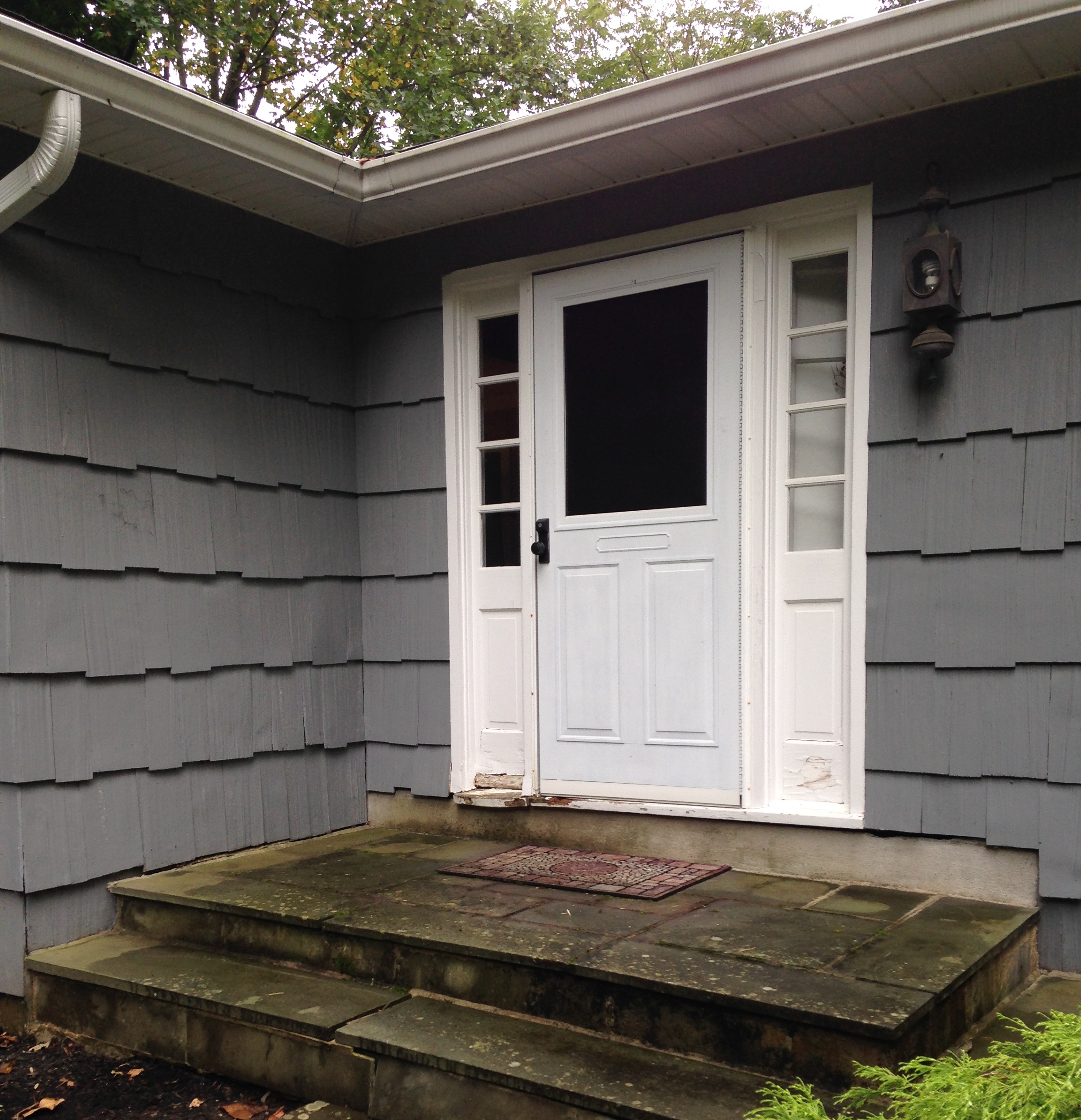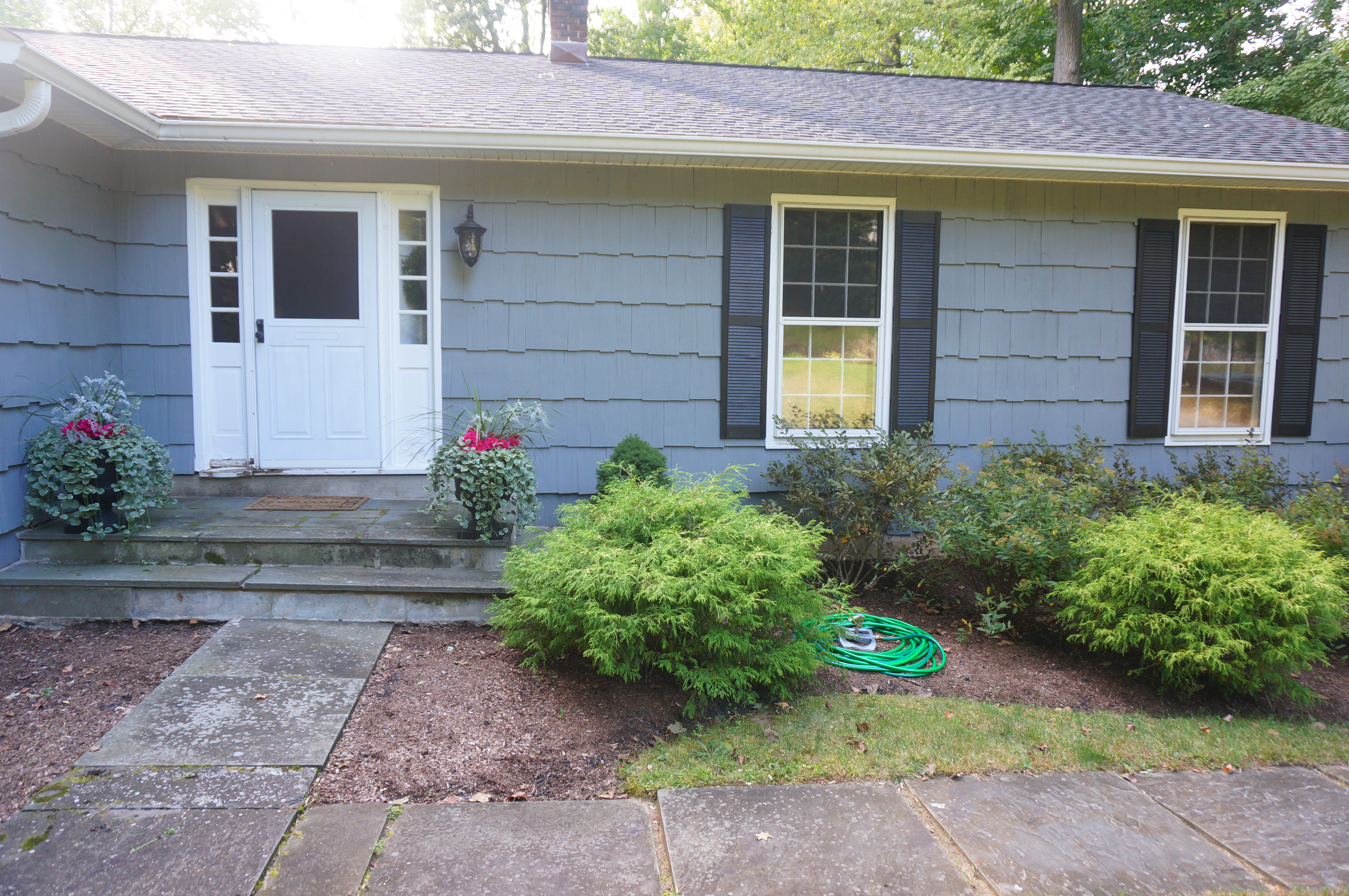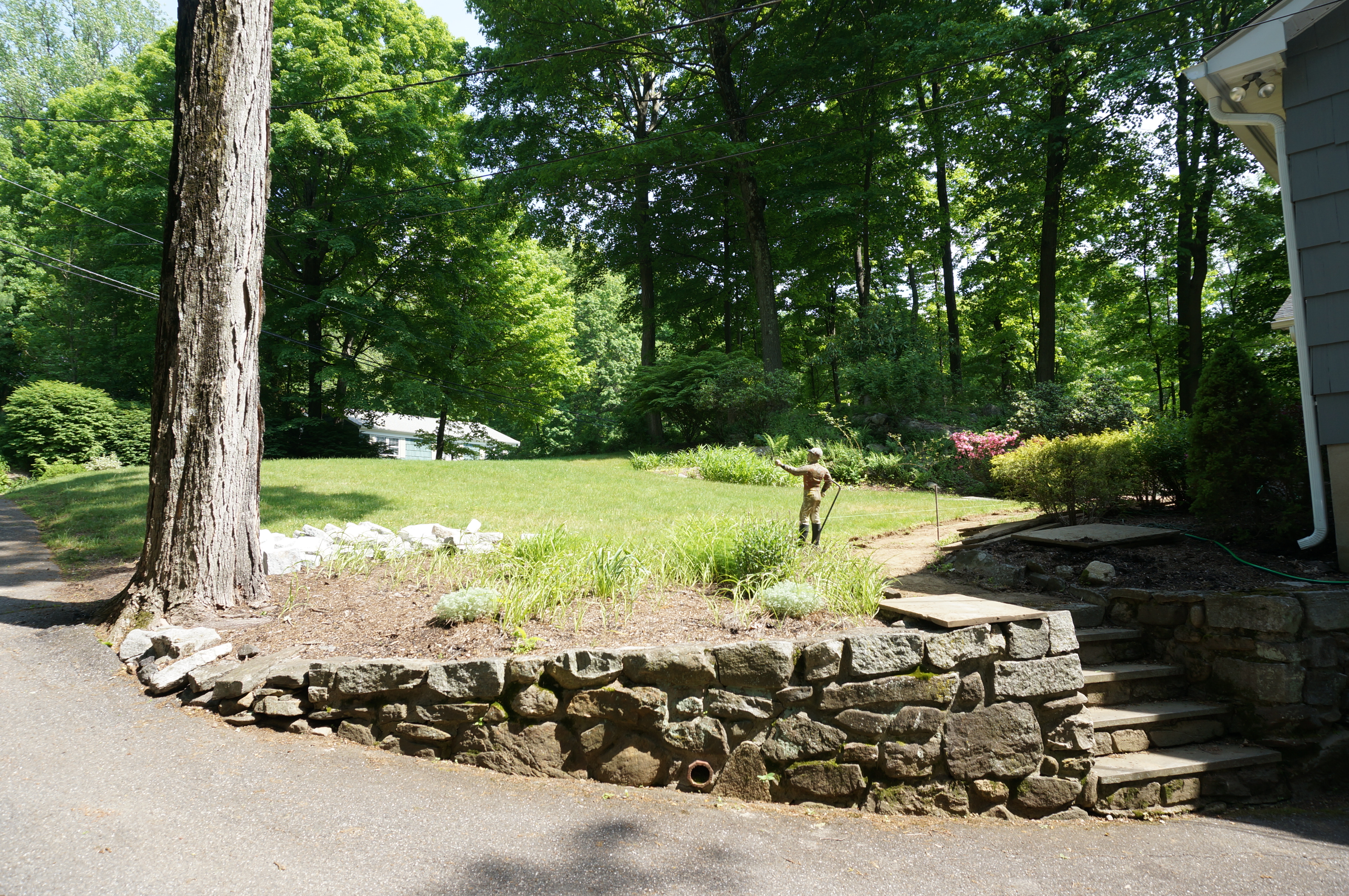 DURING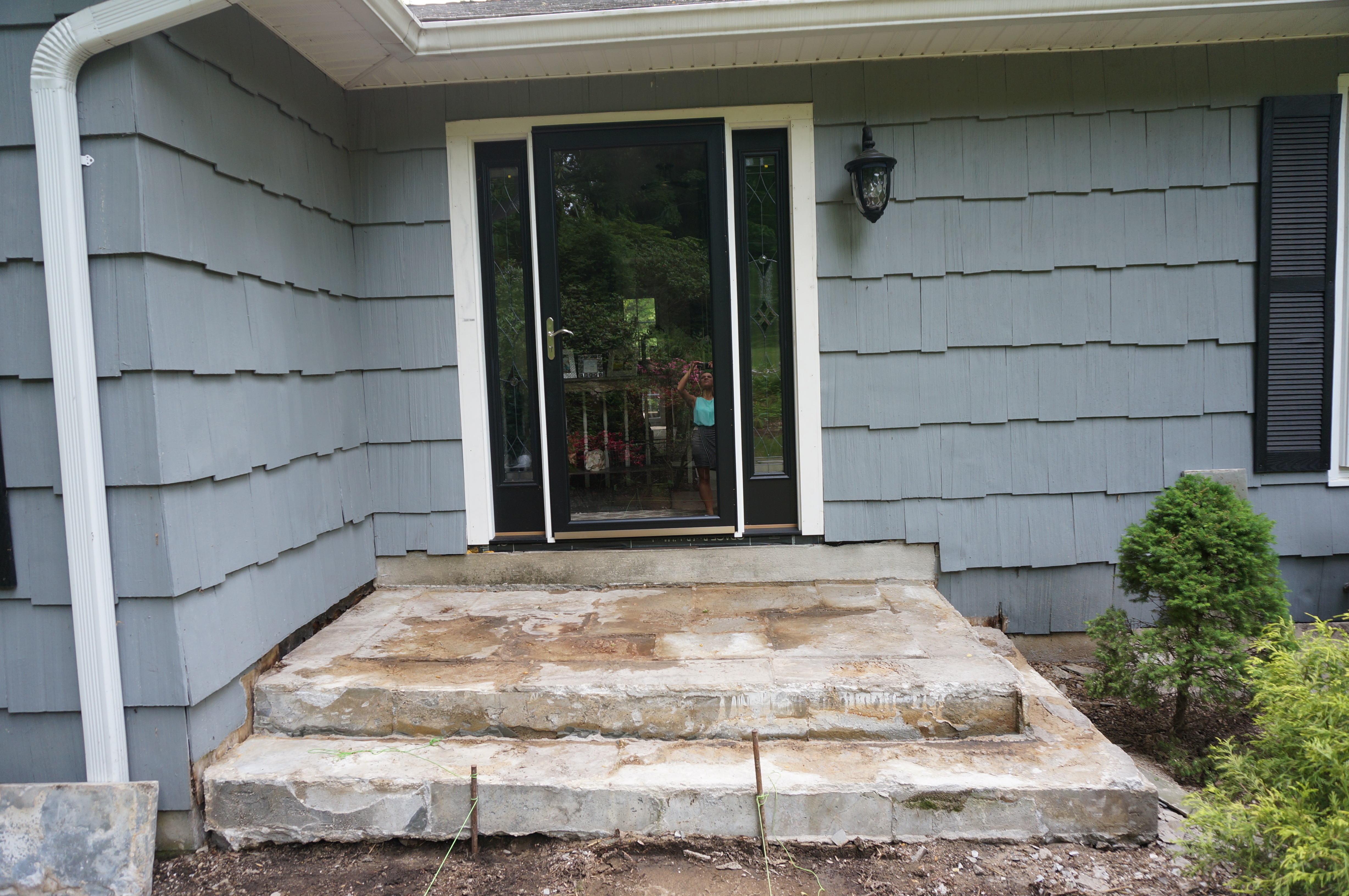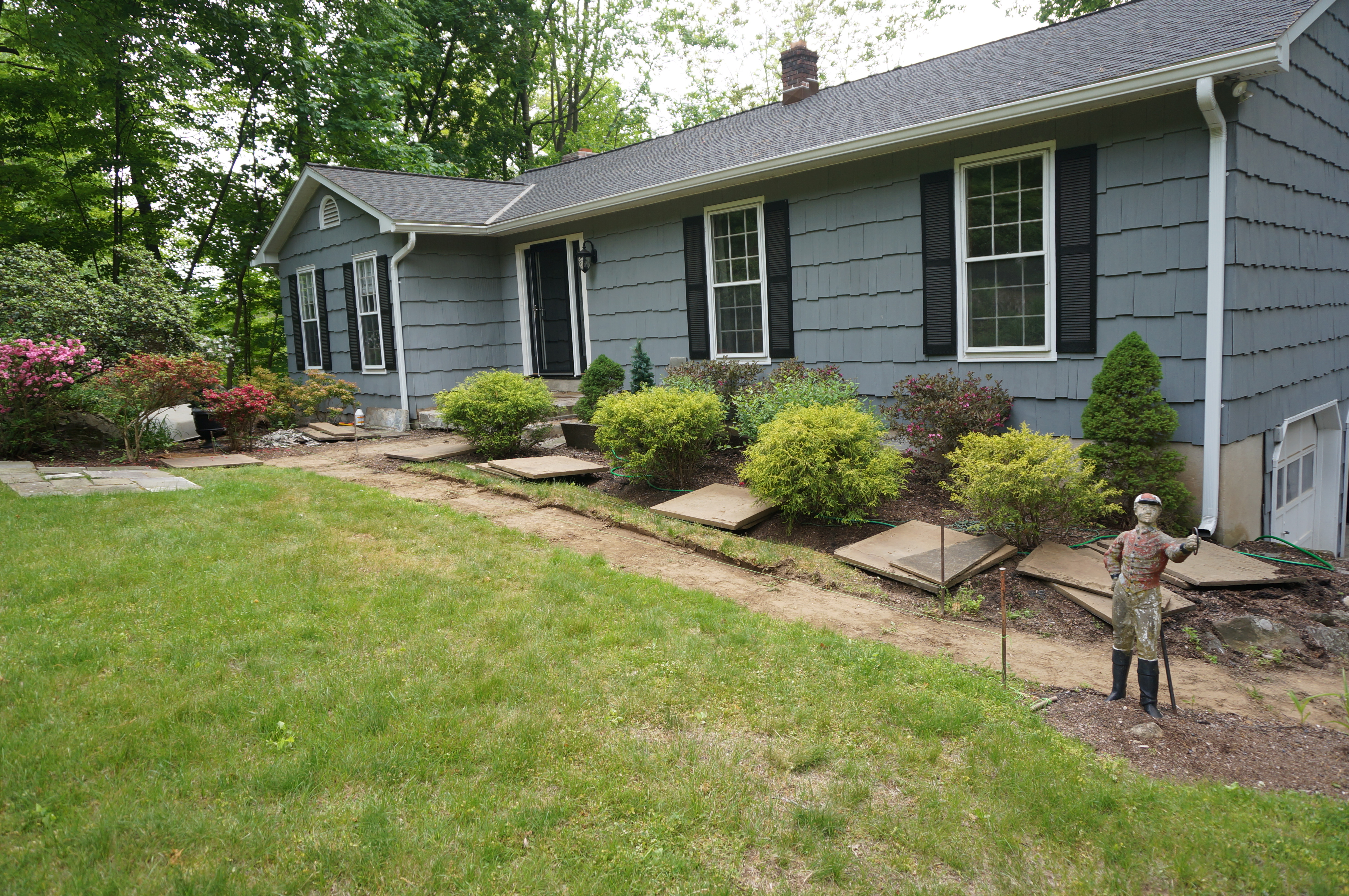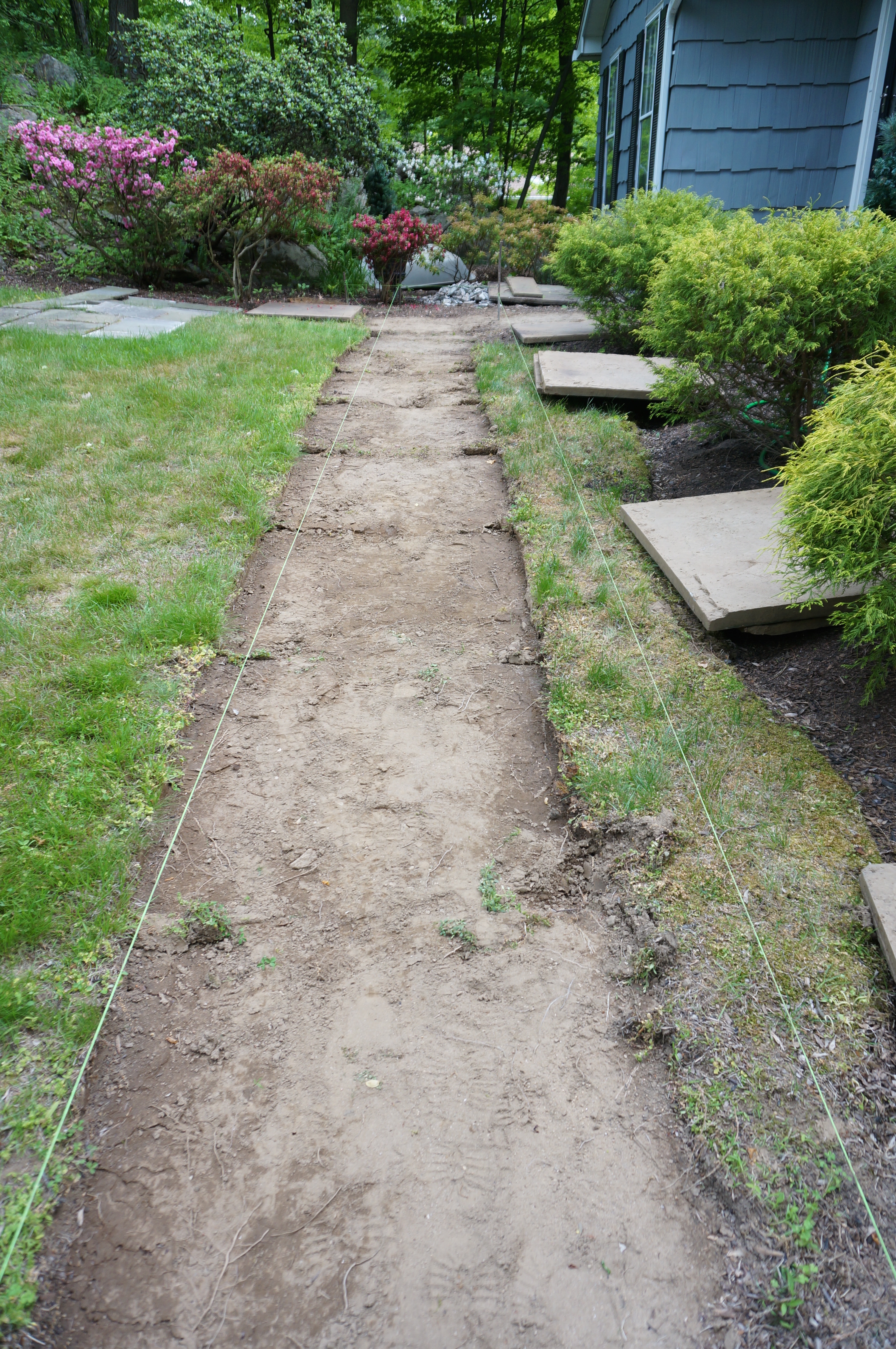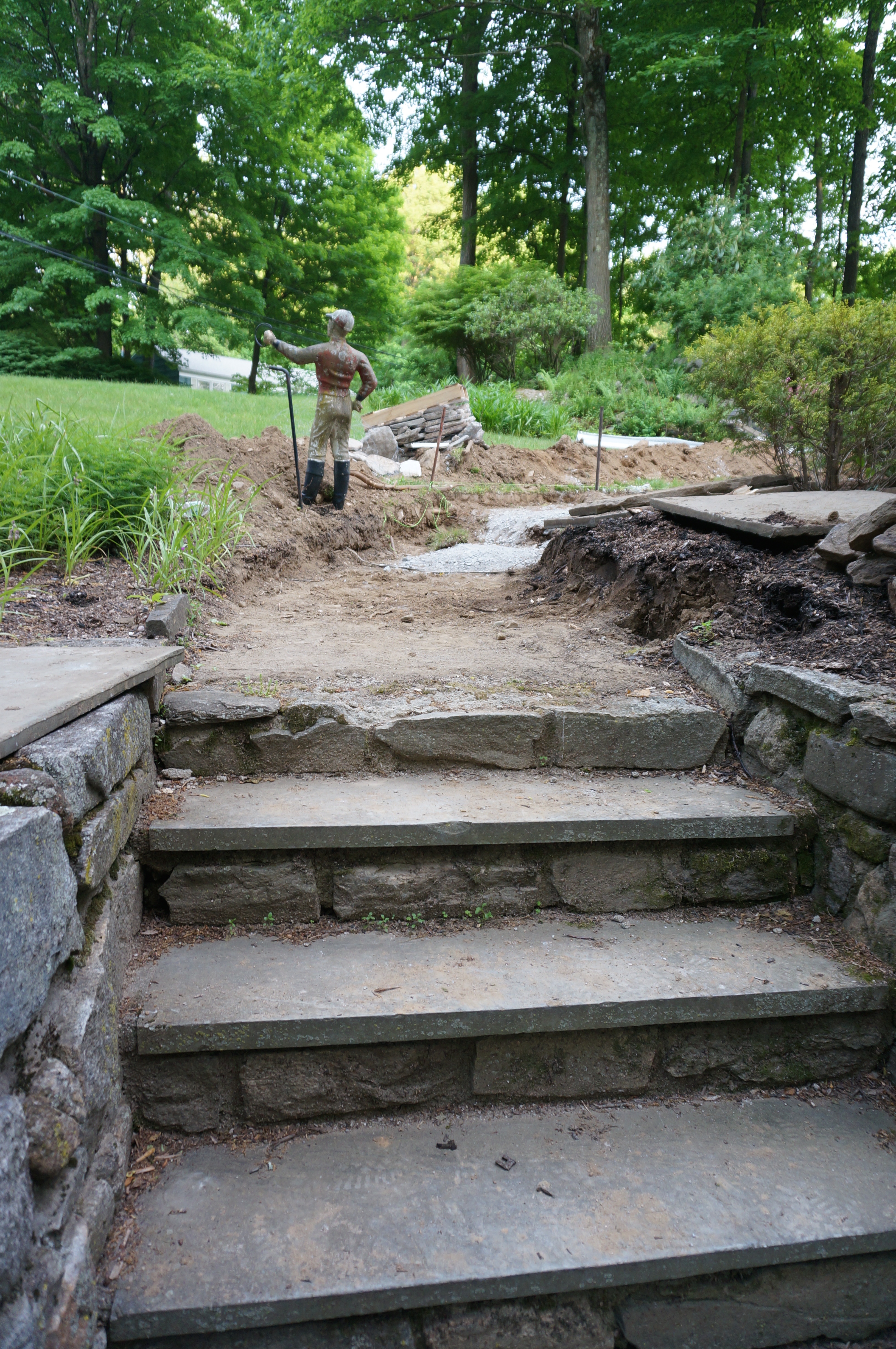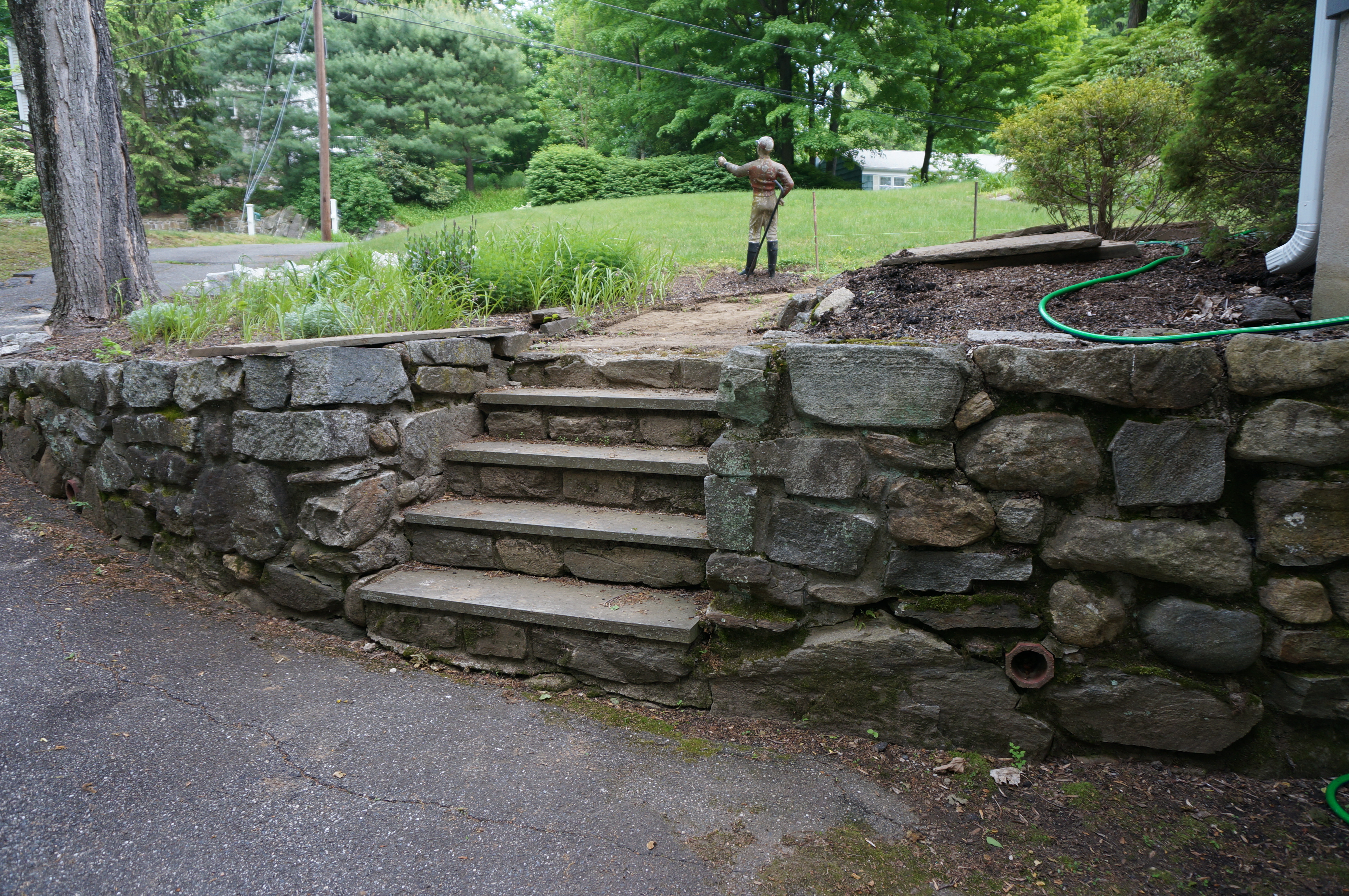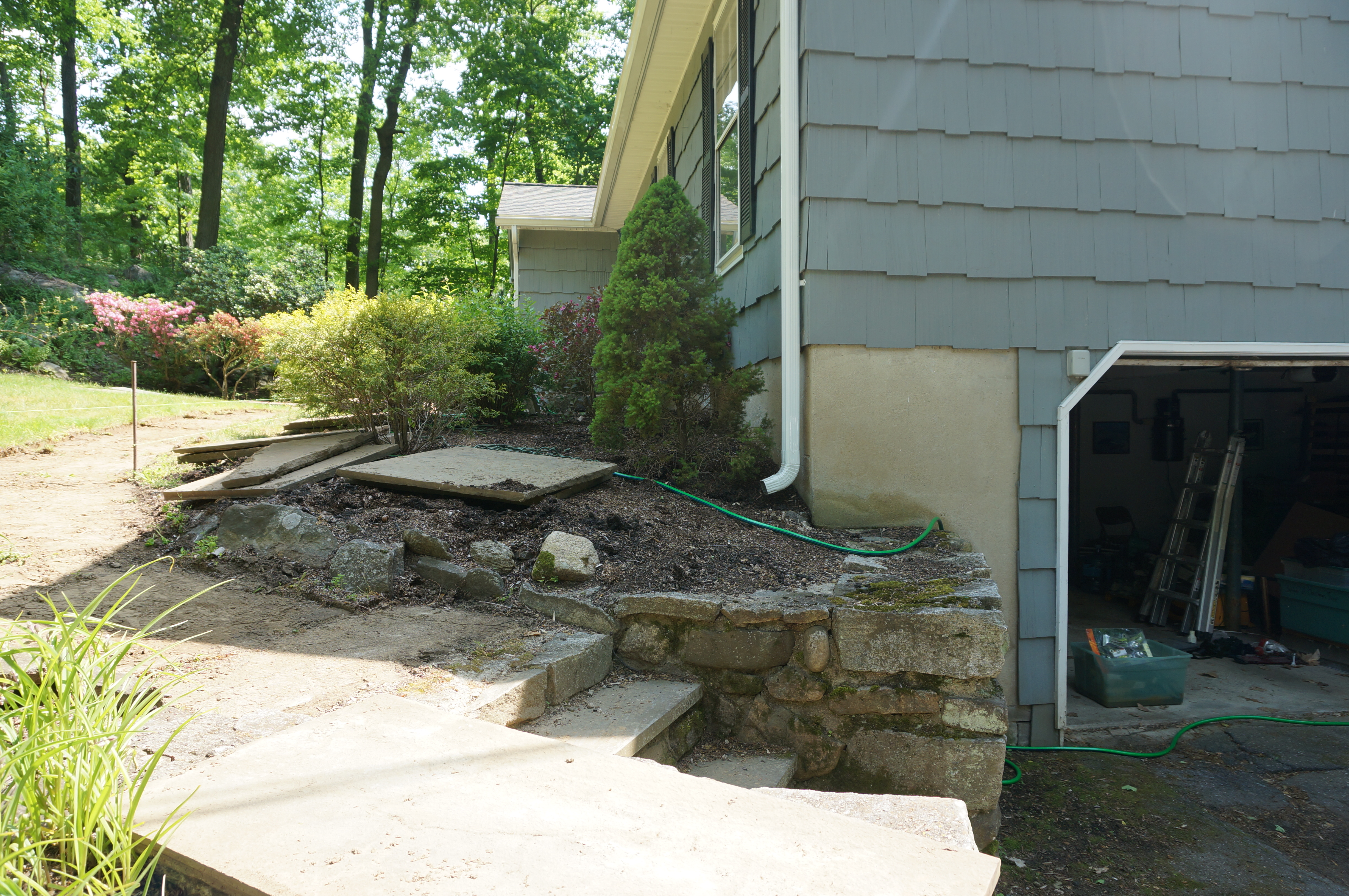 AFTER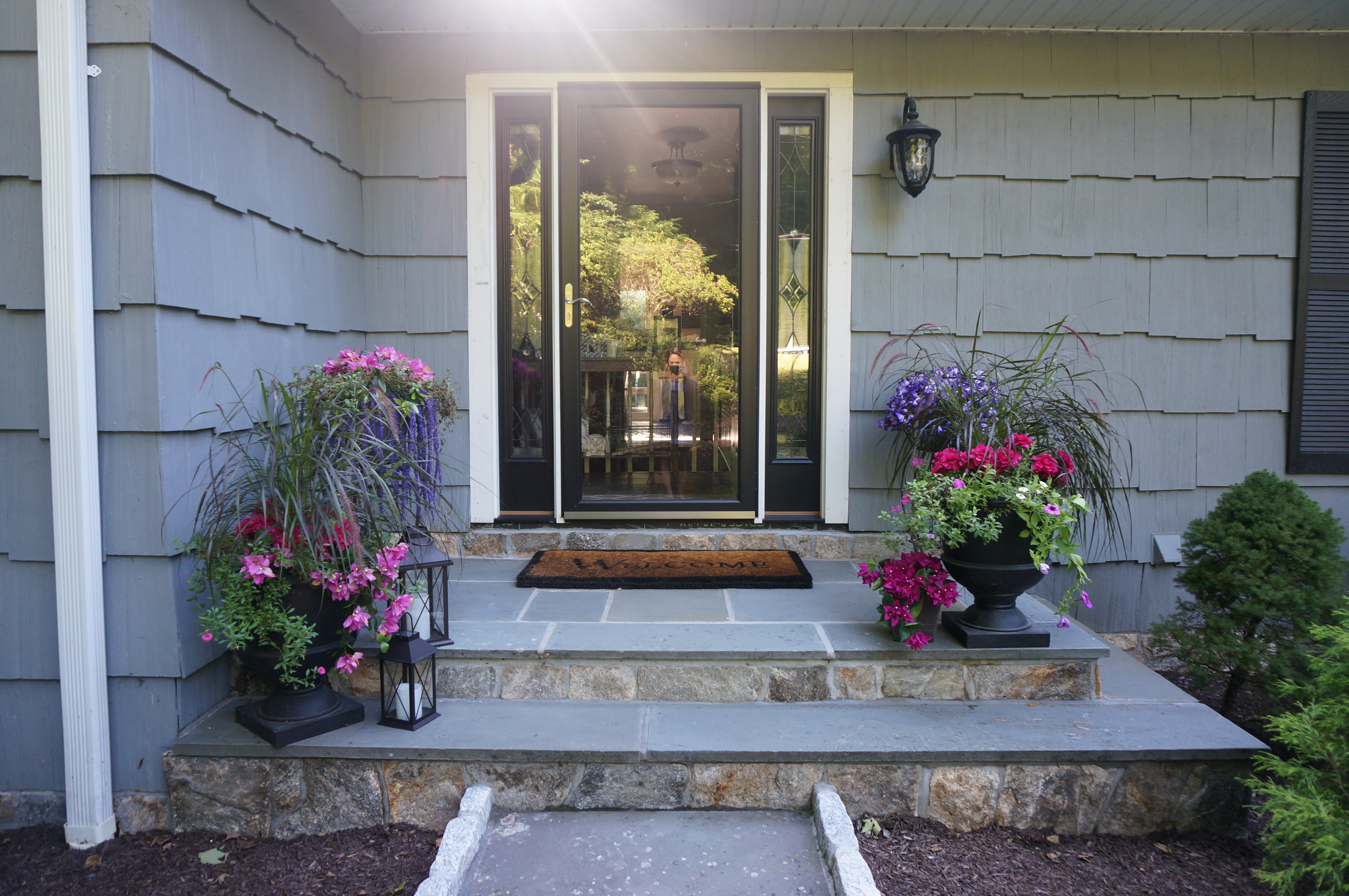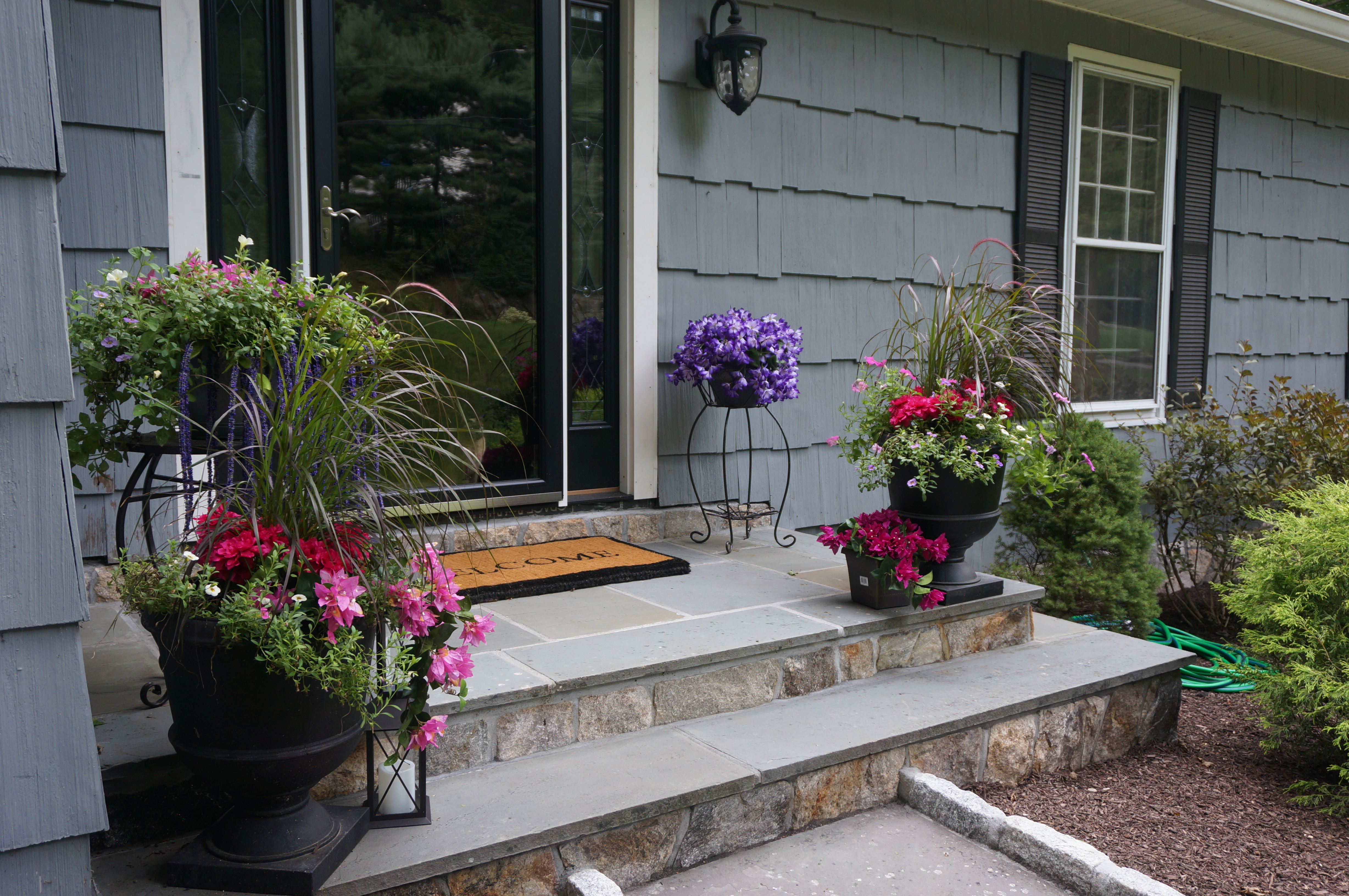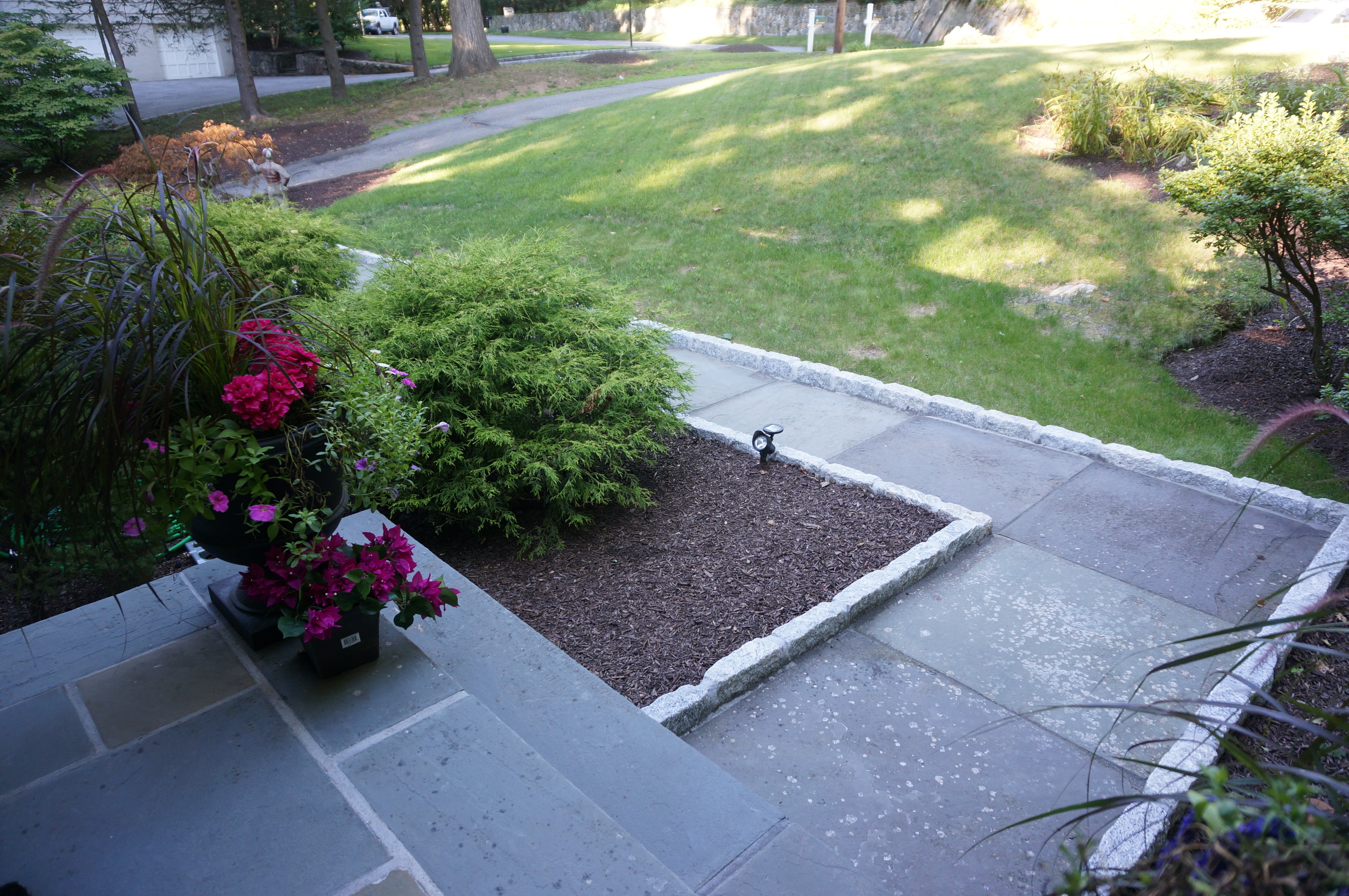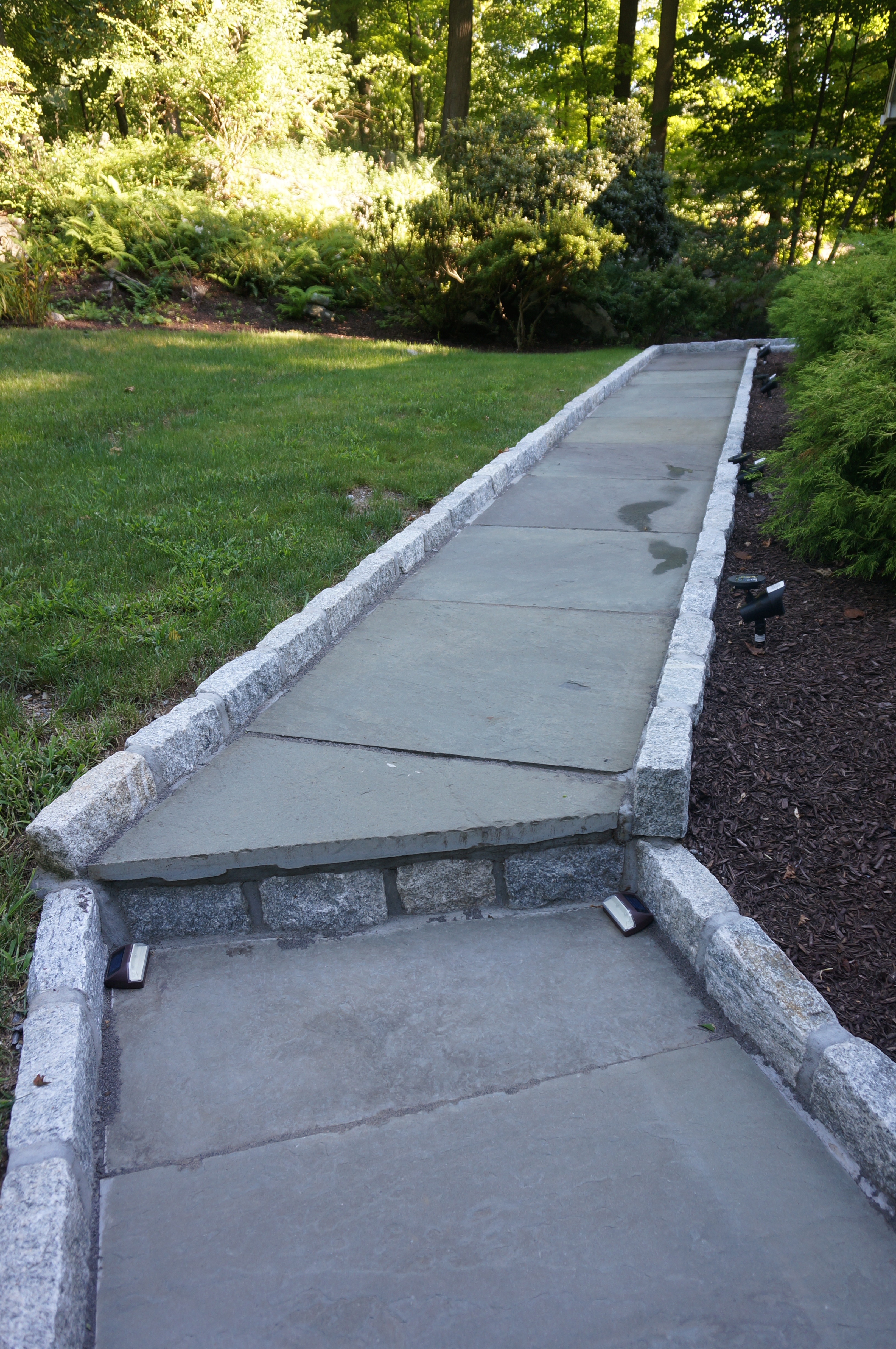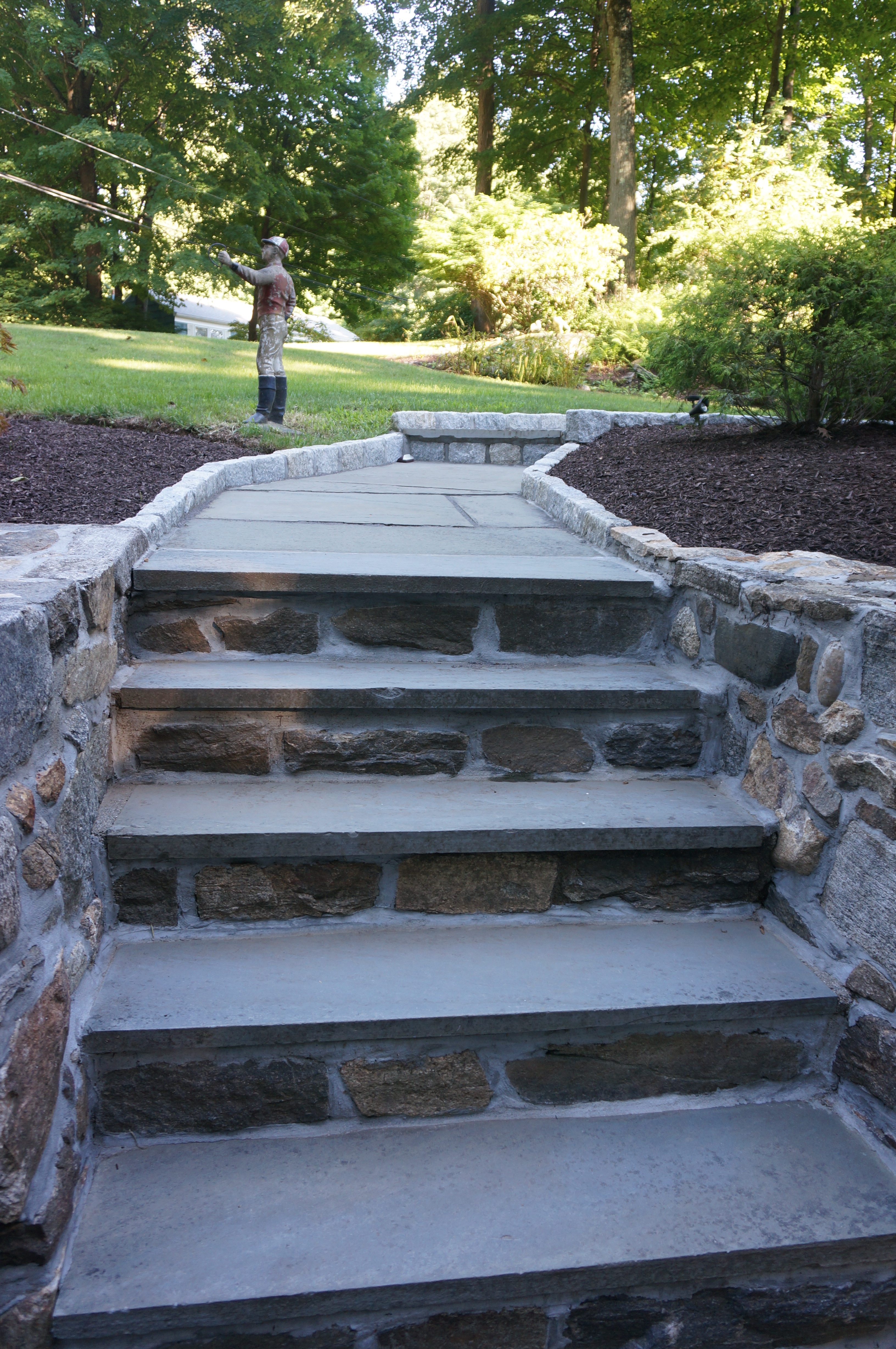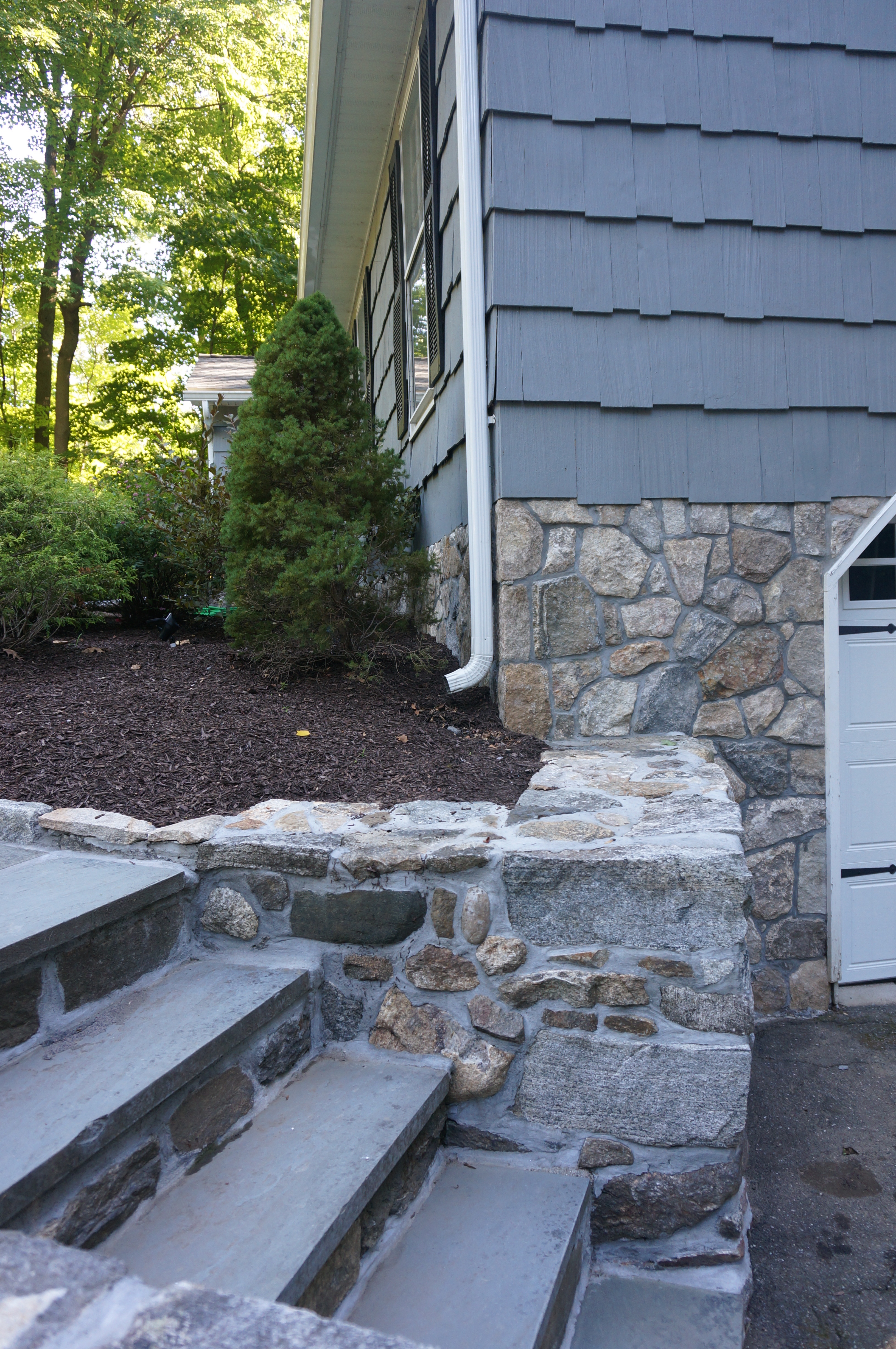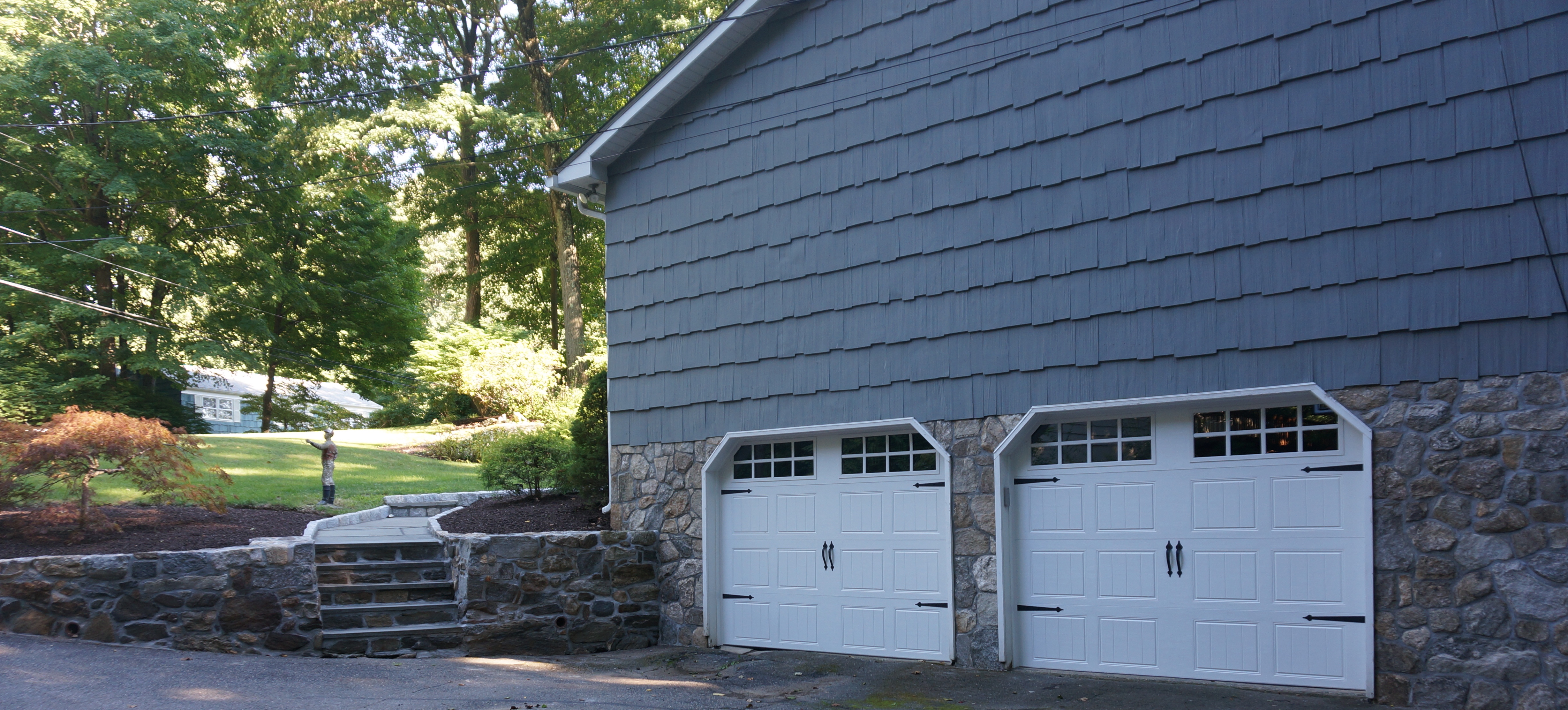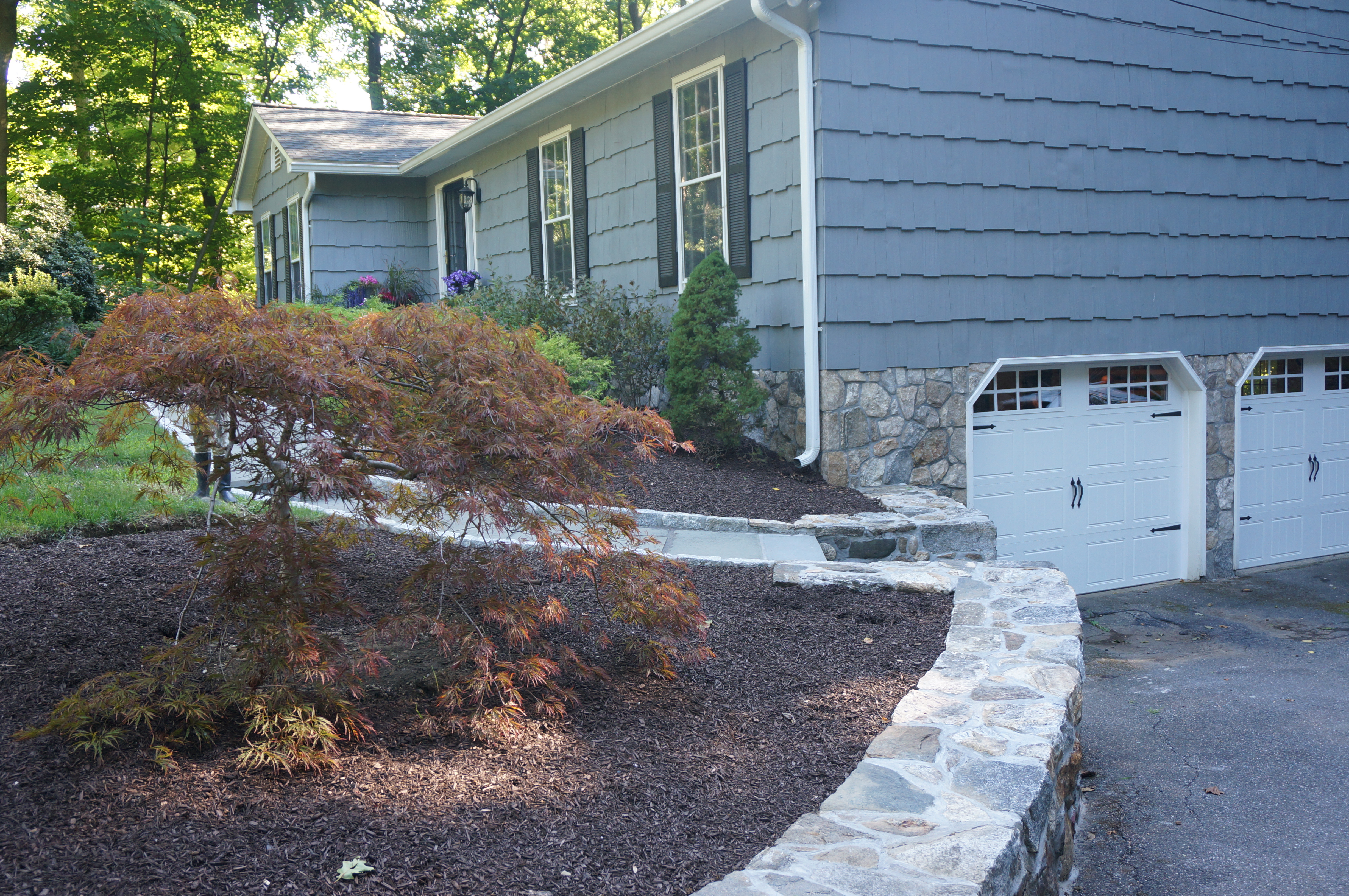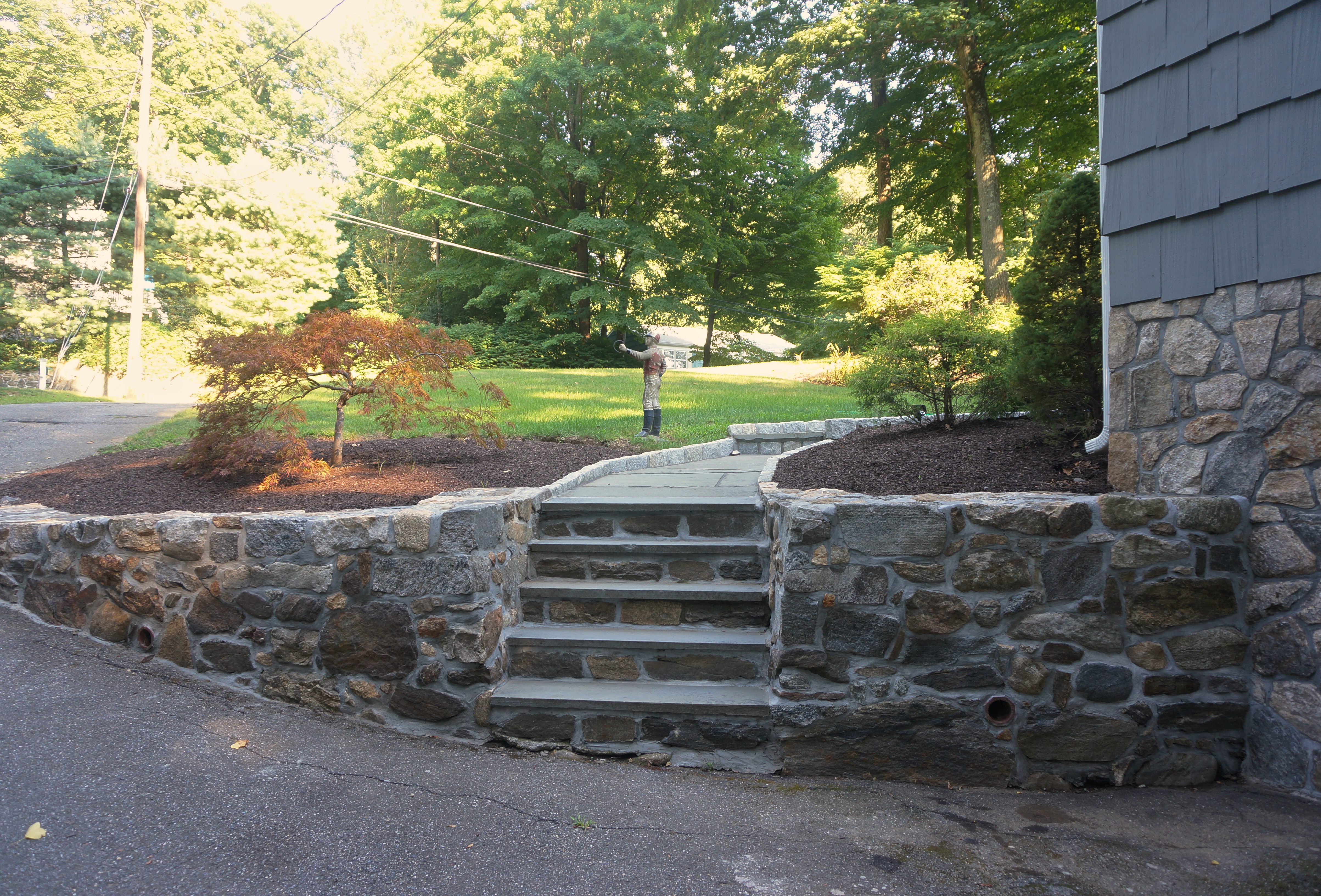 We used Connecticut field stone, mosaic cut for the stone all around and for our walkway we used our existing blue stone. This Fall we will transfer the big green bushes in the front and possibly plant something lower to the ground so the stone on the foundation can shine! We also have plans to redo our driveway and even though we say it won't be for awhile you never know with us! 
Thanks for stopping by! xo