Hi everyone! It's been awhile since I've written a post but it turns out planning a wedding takes a lot of work! I will admit the entire process has been quite daunting and a ton of work. Being the DIYer that I am I wanted to take on at least one task so I decided to make my own invitations. I've made tons of invitations before so I knew what to expect but being that these were our wedding invitations it quickly became a much bigger deal! I'm happy to say they turned out just as I wanted and the response cards are slowly rolling in! The wedding is less than 2 months away and the excitement is really starting to build now! 
This past weekend my amazing mother and MOH, my best friend, threw me the most beautiful shower a girl could ask for! I didn't know anything about it other than the date and the location.  It was held at the same restaurant that Frank and I had brunch the morning he proposed to me, The Bedford Post Inn in Bedford, NY. My best friend took on the task of decorating the space and there was no way I couldn't come on here and share it because she blew me away!! I seriously think she needs to start a party planning business! The theme she went with was blush and gold…I mean could she know me any better??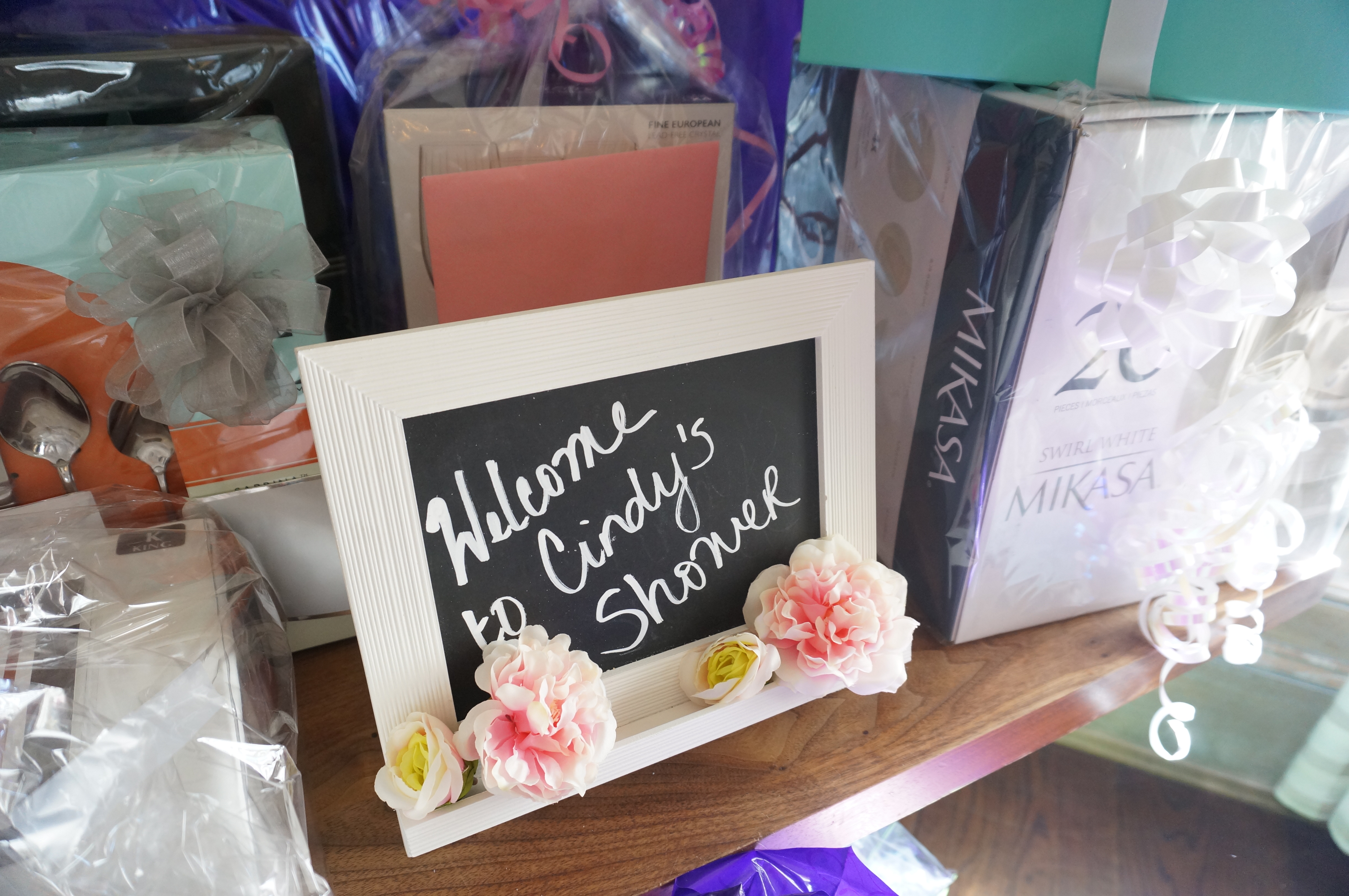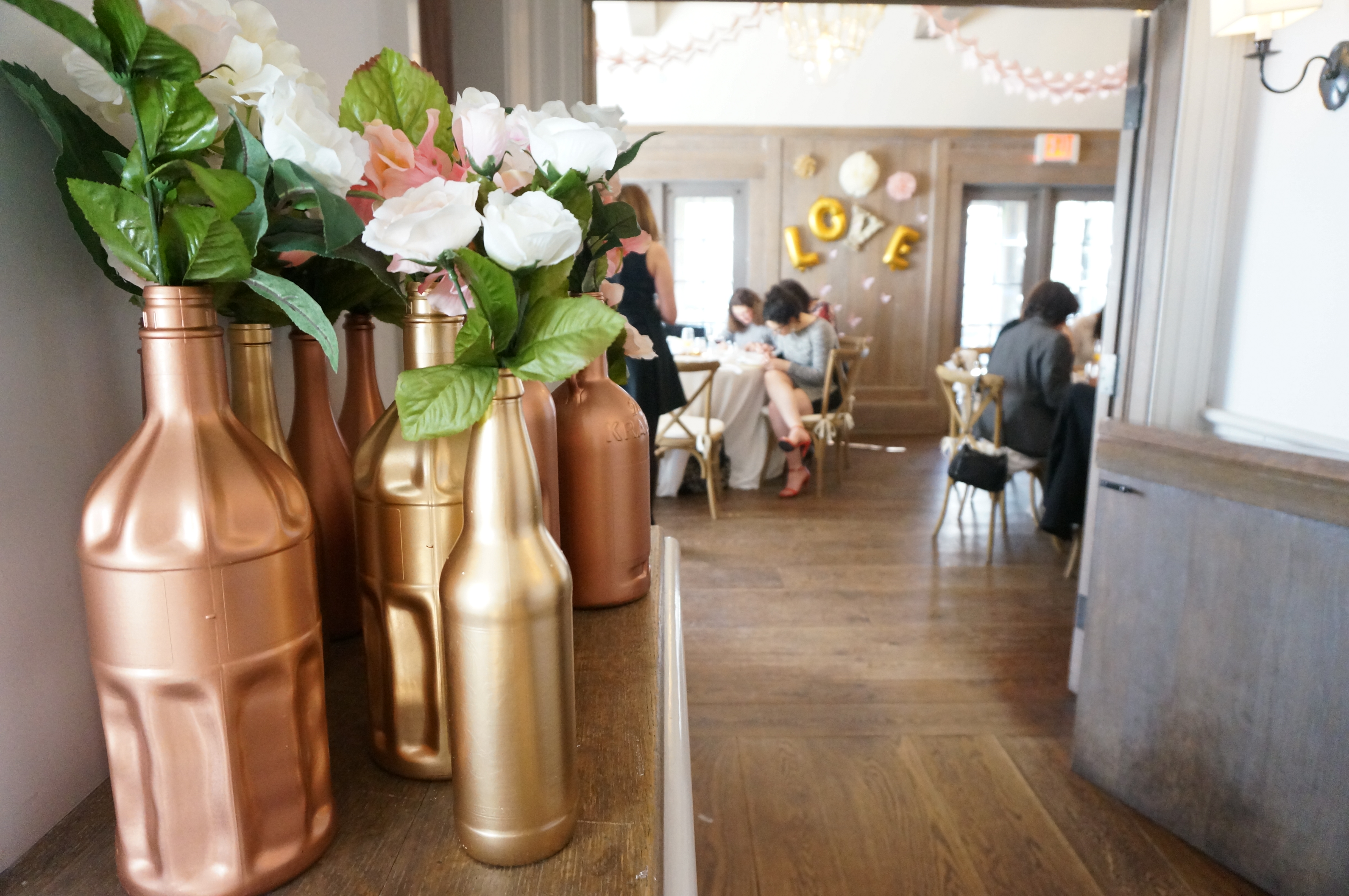 I love the rose gold and gold spray painted bottles!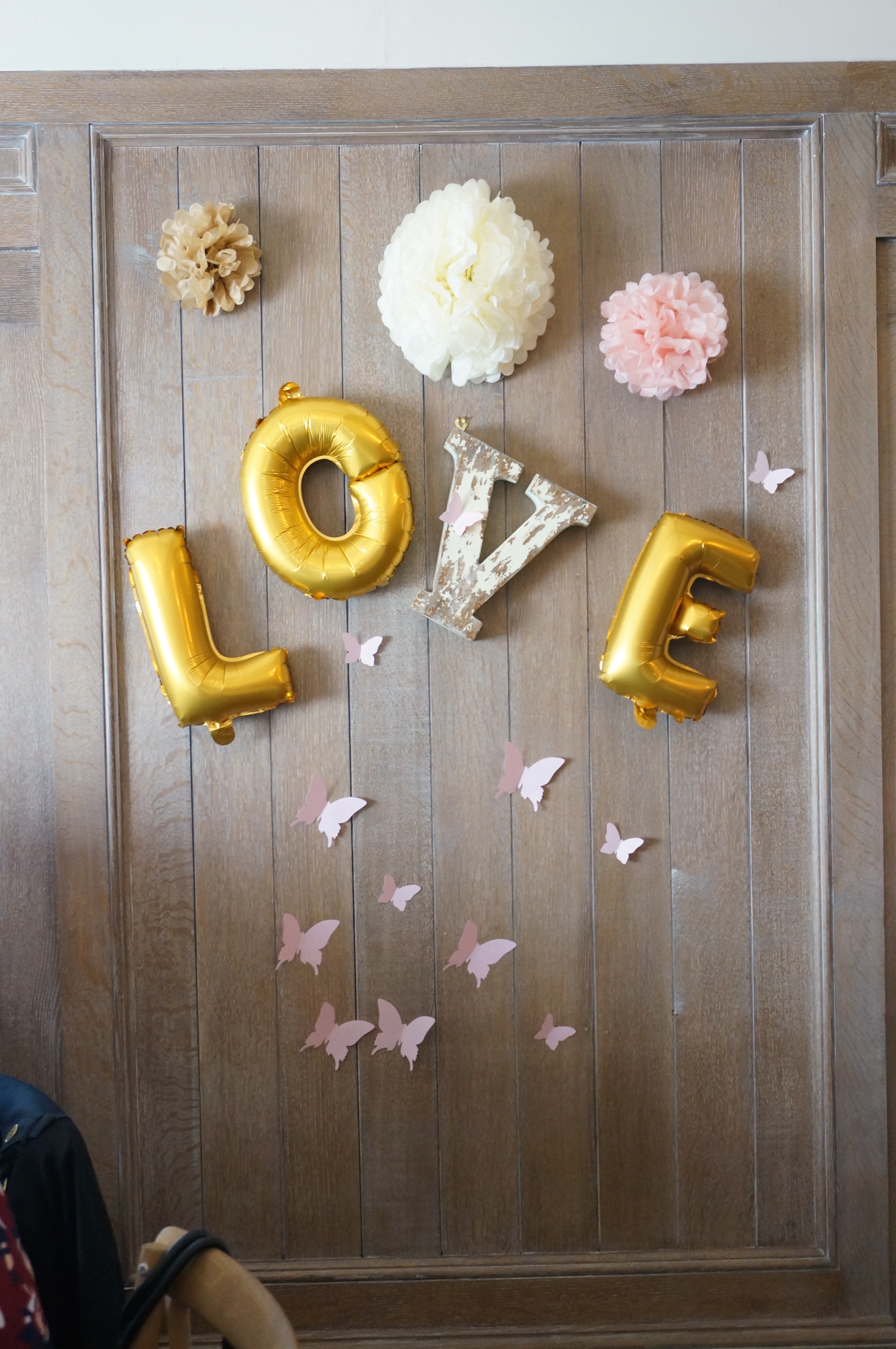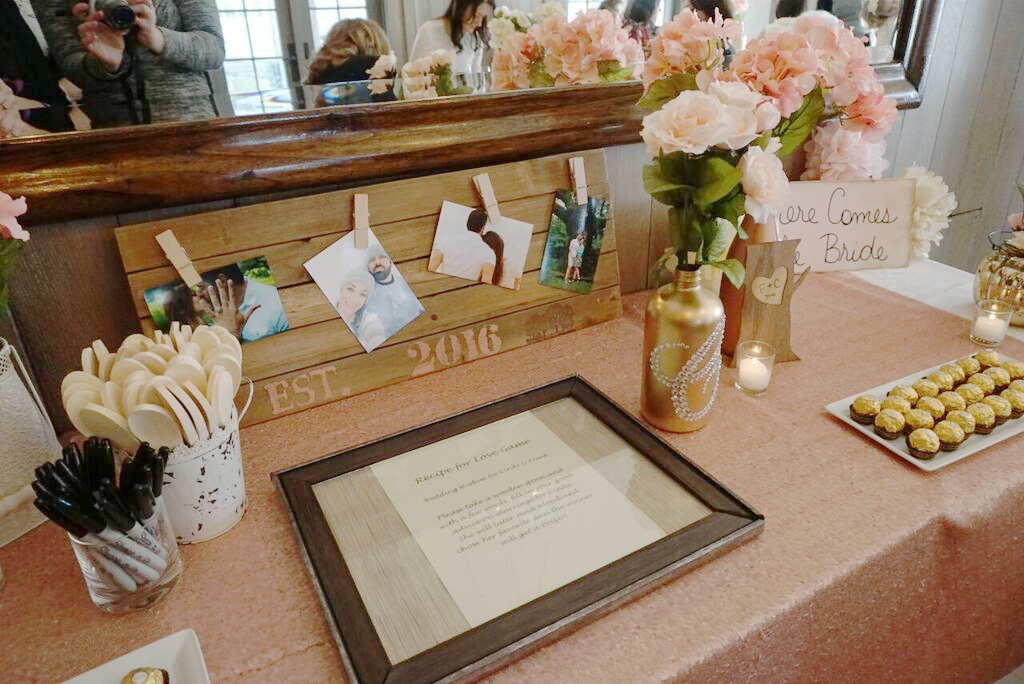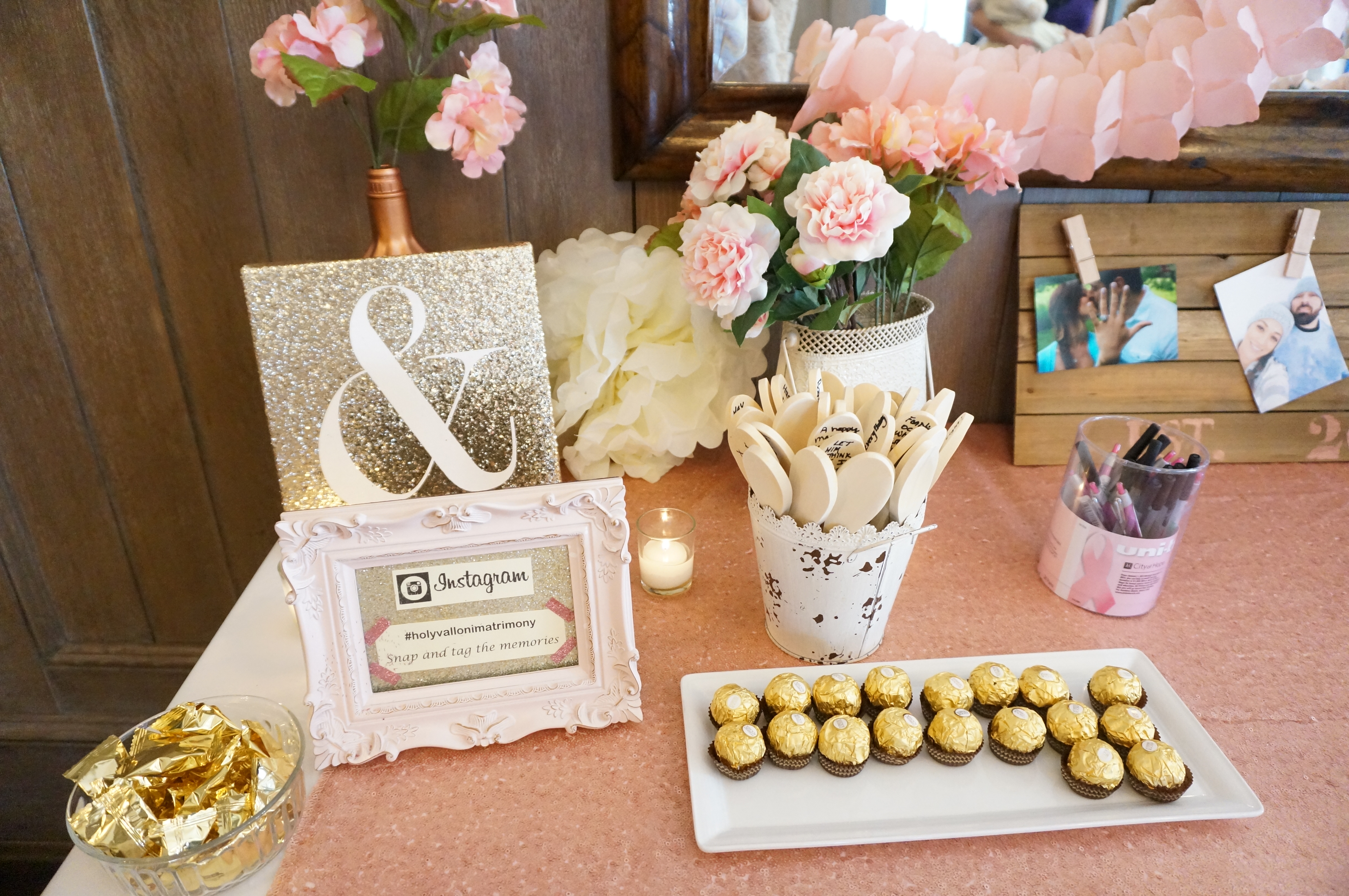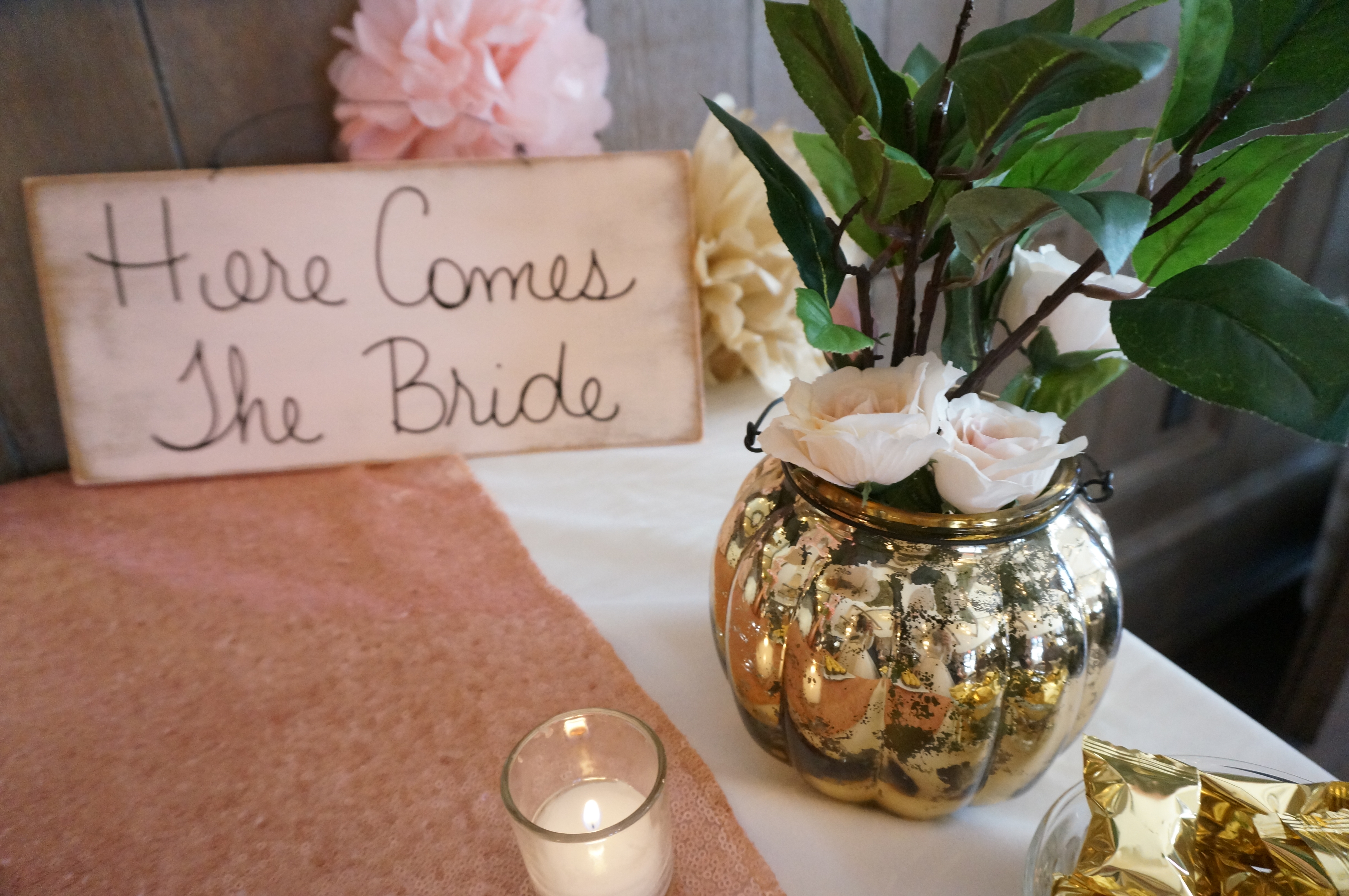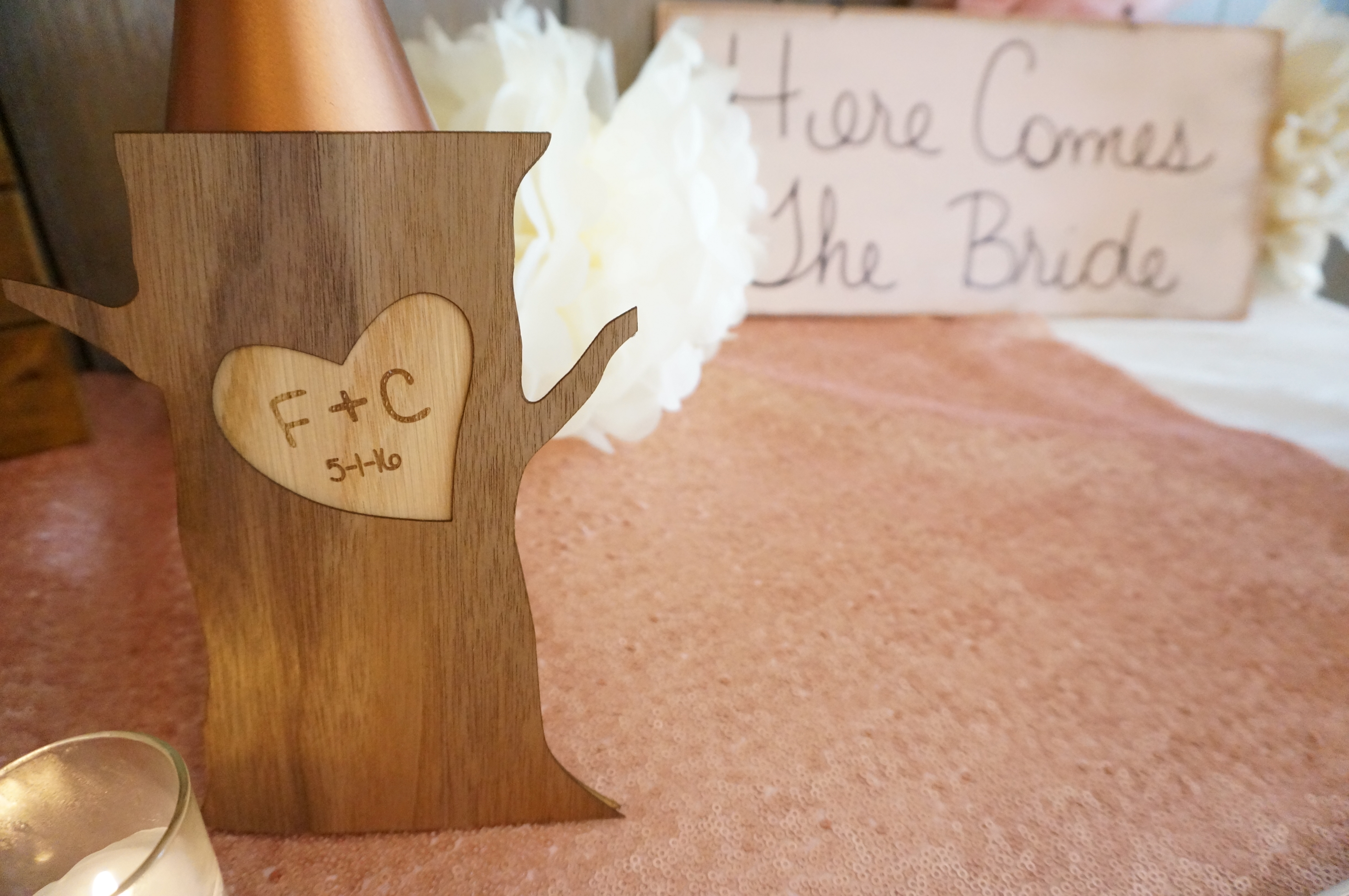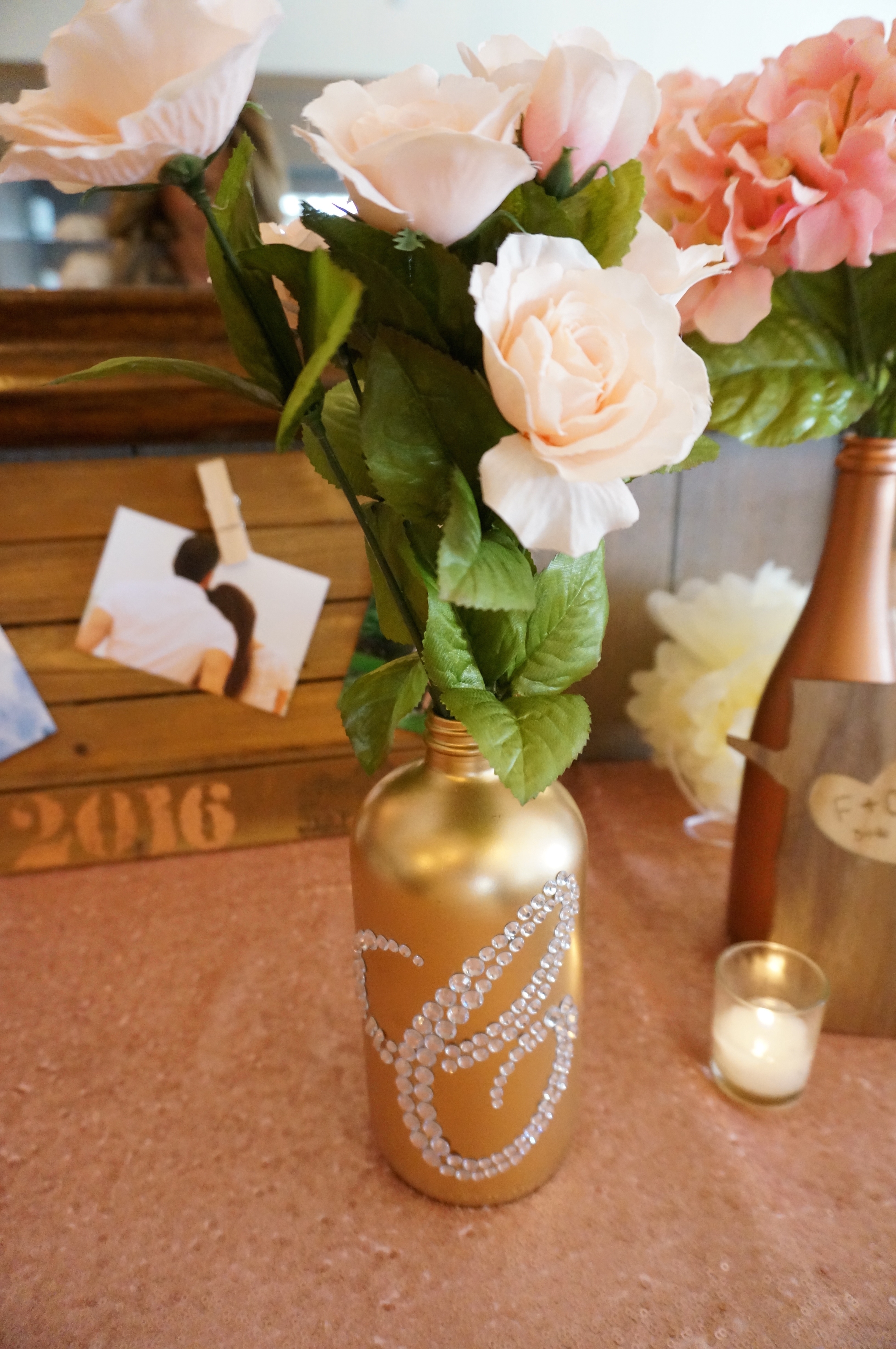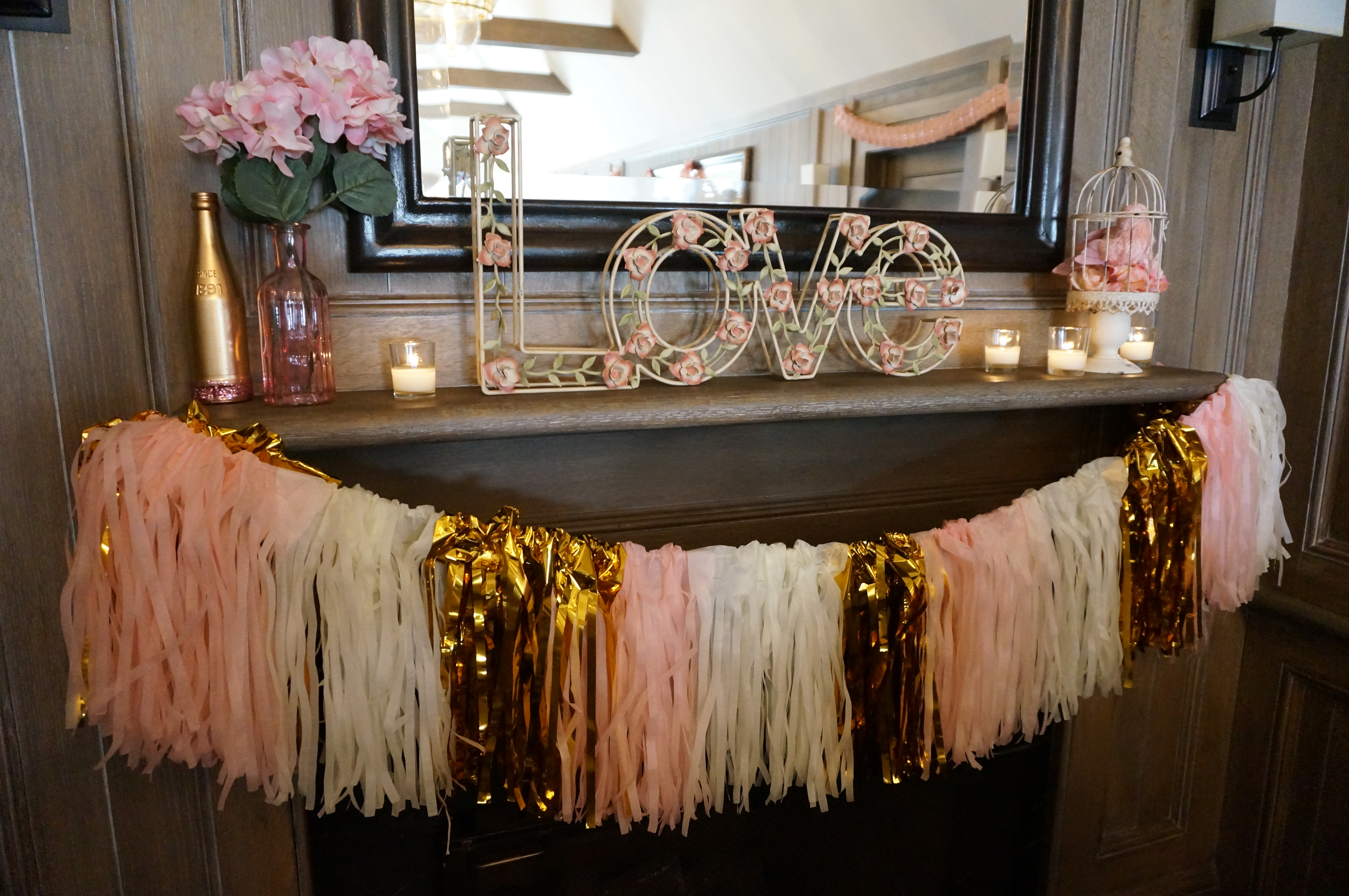 This dessert table was everything!! My incredibly talented cousin (who is a baker) created this gorgeous and equally delicious cake for me! I was obsessed with it! 
Look at the detail work she put into this! Can you imagine? She placed each of those edible pearls on all by hand! Labor of love for sure!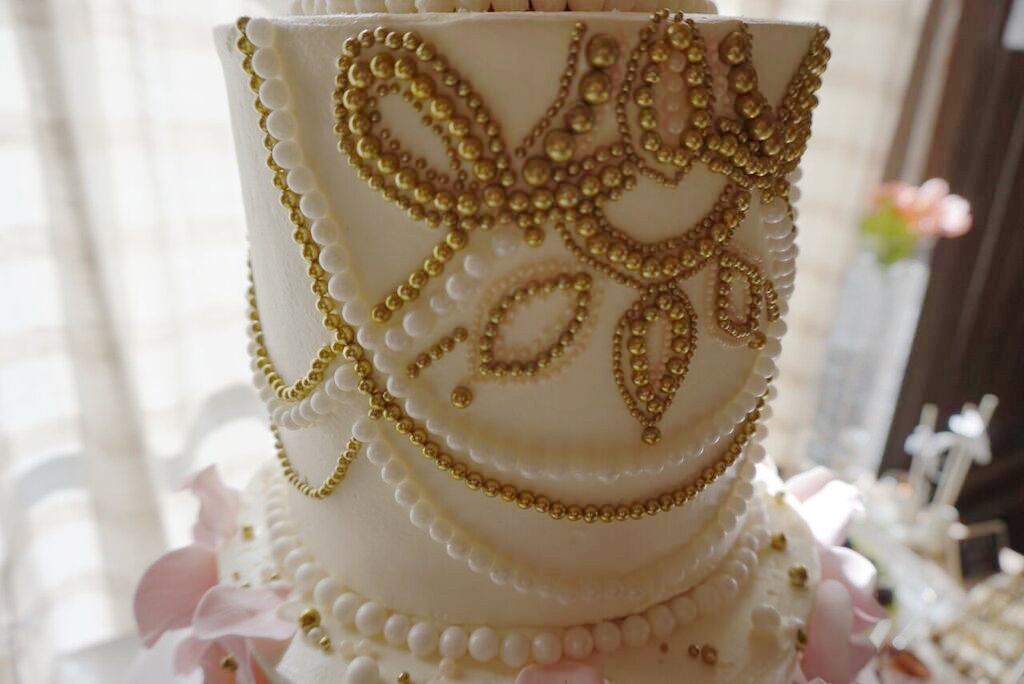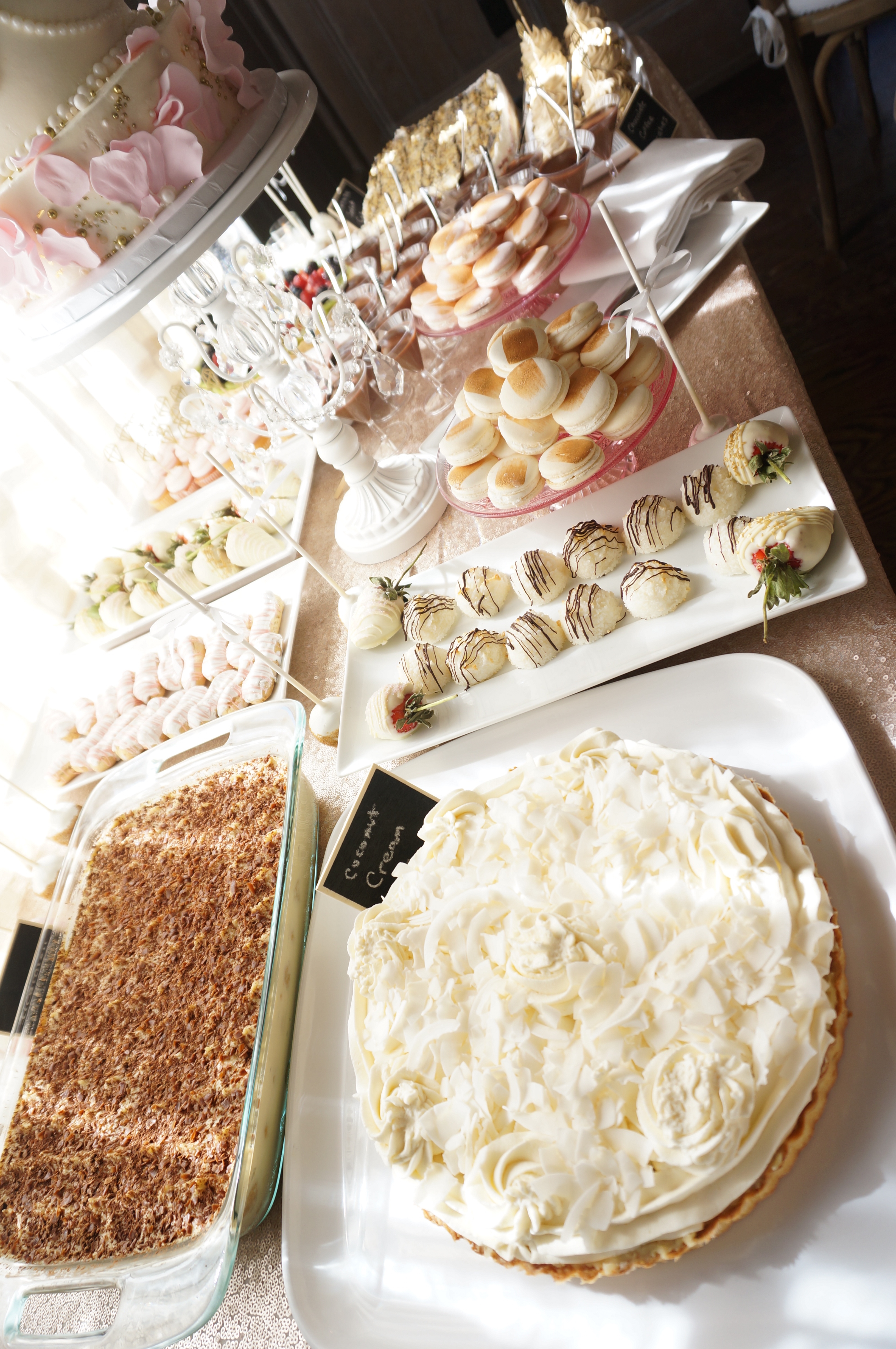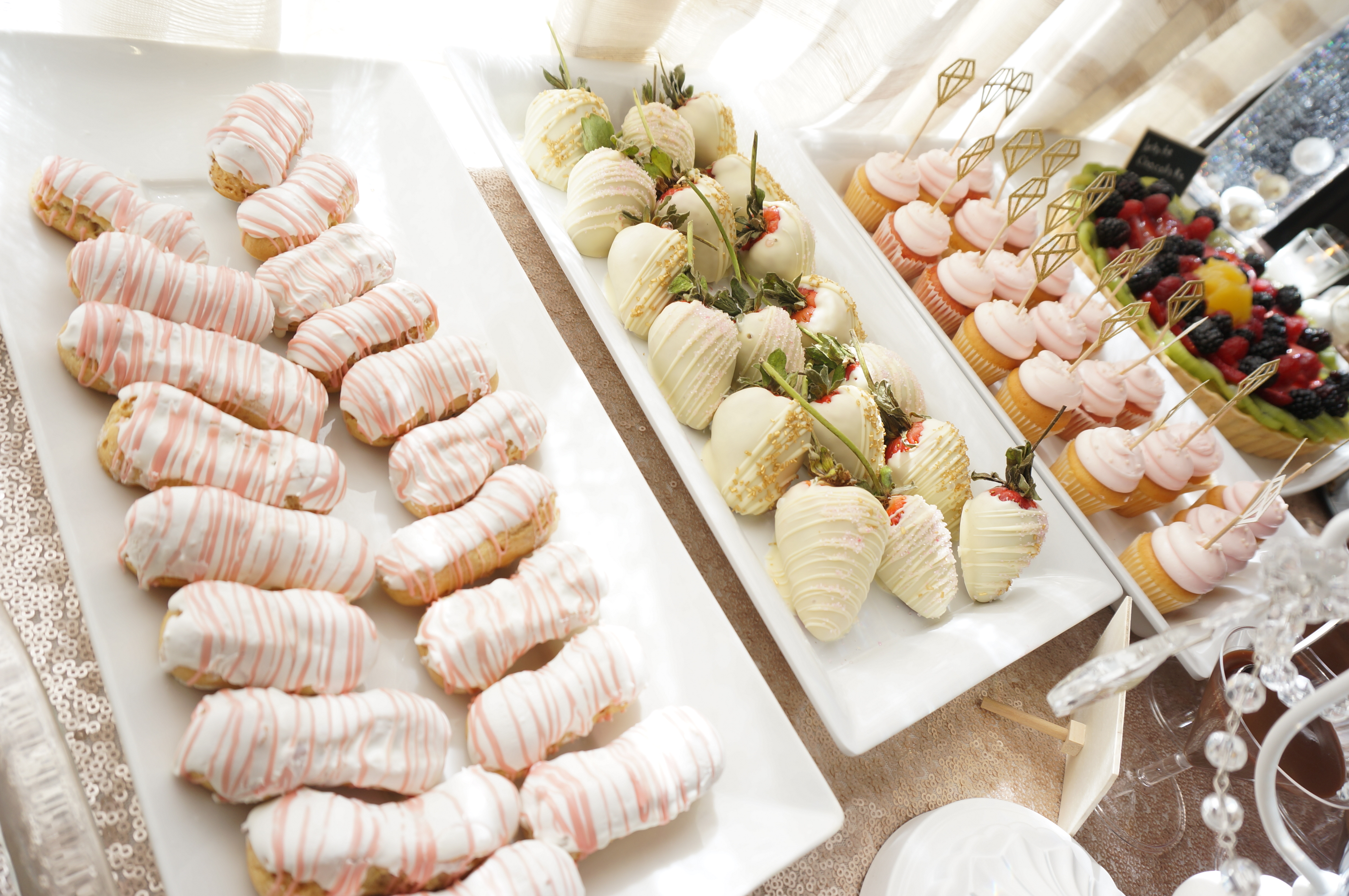 The setting was as amazing as the day was!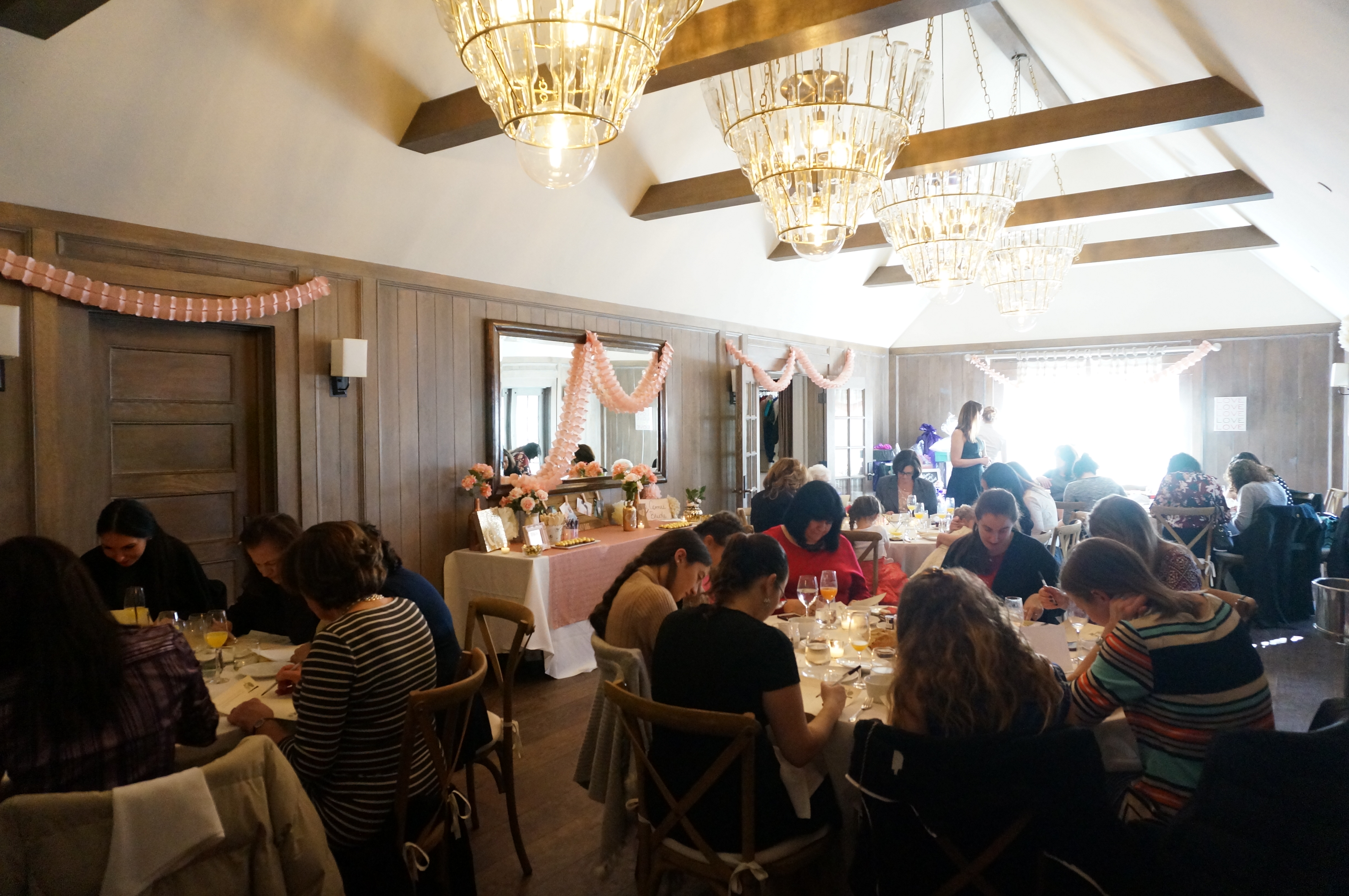 Here are a few pictures from when I first walked in. This picture clearly shows my reaction when I saw everything!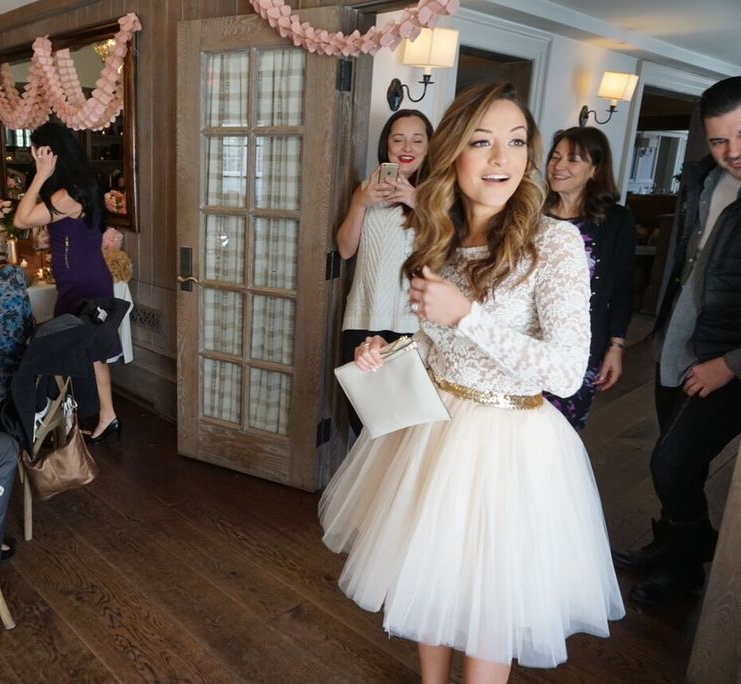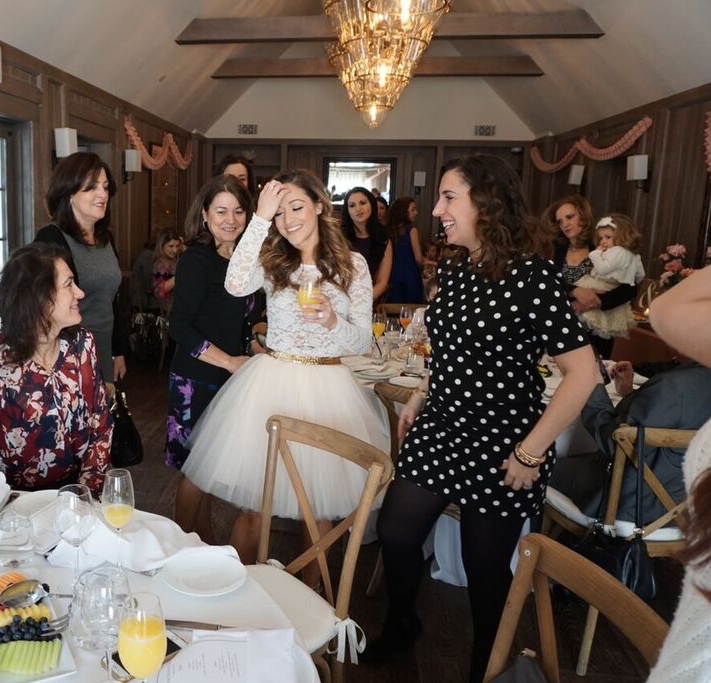 Me and the soon to be Mr.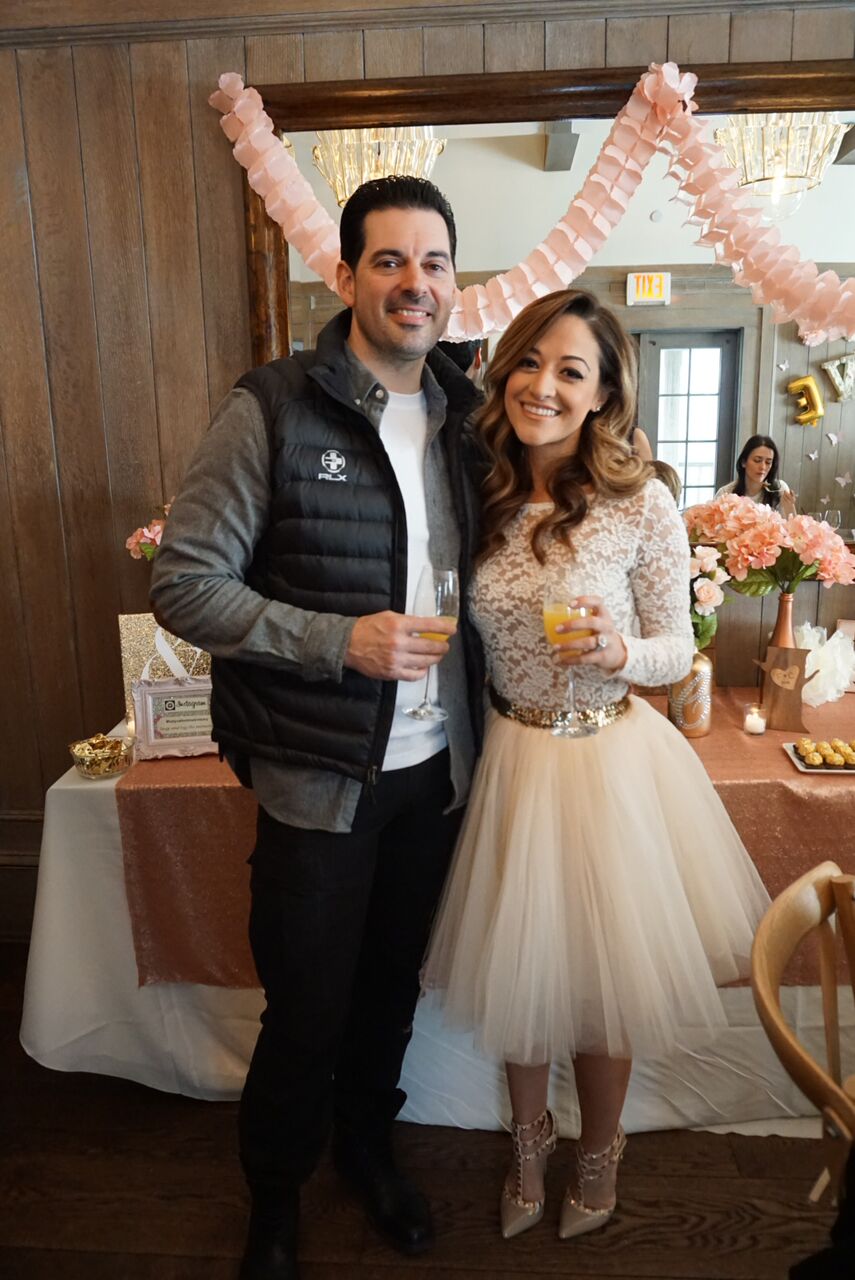 And my beautiful best friend who created all this gorgeousness that you just witnessed! I don't know what I would do without her!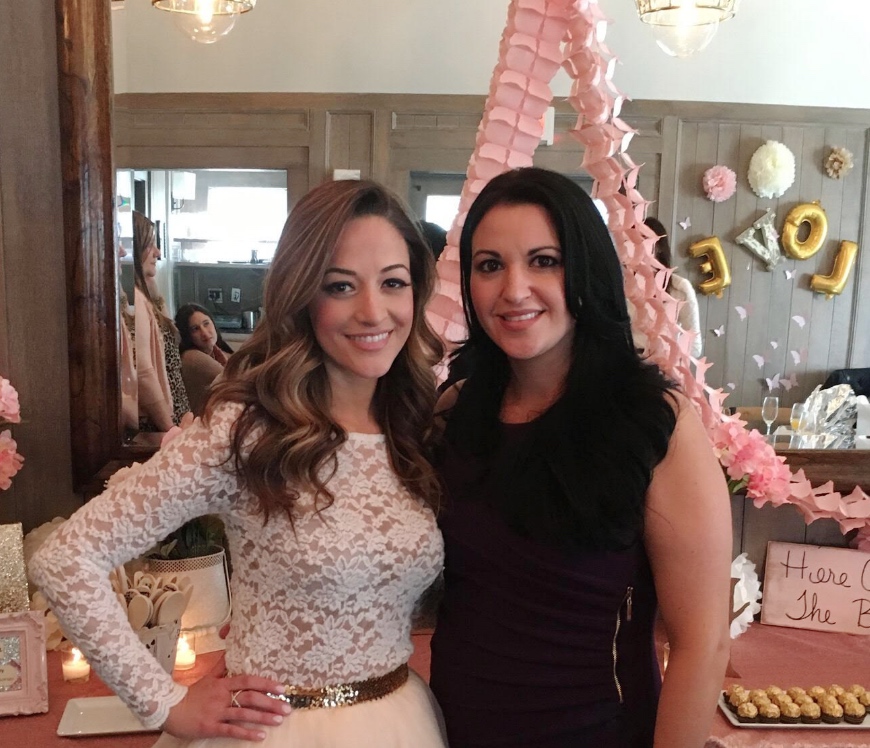 For those who have been asking, the skirt I wore that day was made for me by Welcome to Royalty I was so in love with it! I literally felt like Cinderella in it! I went to Joann's and purchased a gold sequin ribbon to create a belt to give it a little touch of sparkle and the lace top was one I already owned!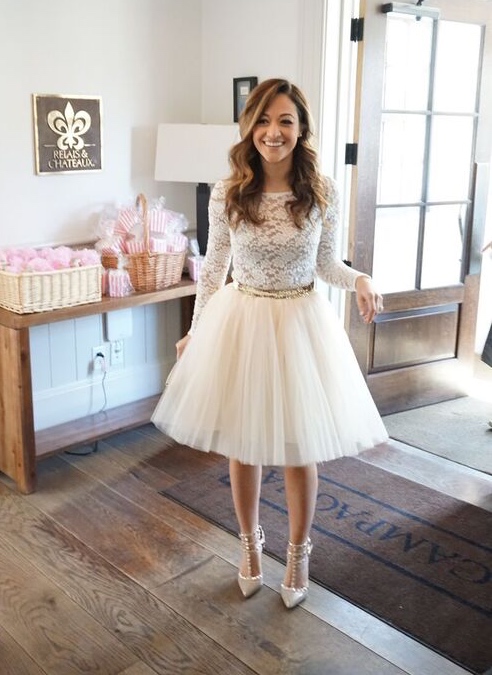 We are officially 50 days away from the wedding and I cannot wait!!