Today I am finally sharing our master bedroom makeover! This room was a work in progress. My plan wasn't to make a drastic change over night but doing a little here and a little there until my vision came to fruition. My hope was to have it completed by our wedding and it worked out perfectly! Clearly I am way behind on sharing so today I've got a ton of before and afters. Let's start with what this room looked like B.C. ( B.C. clearly standing for Before Cindy)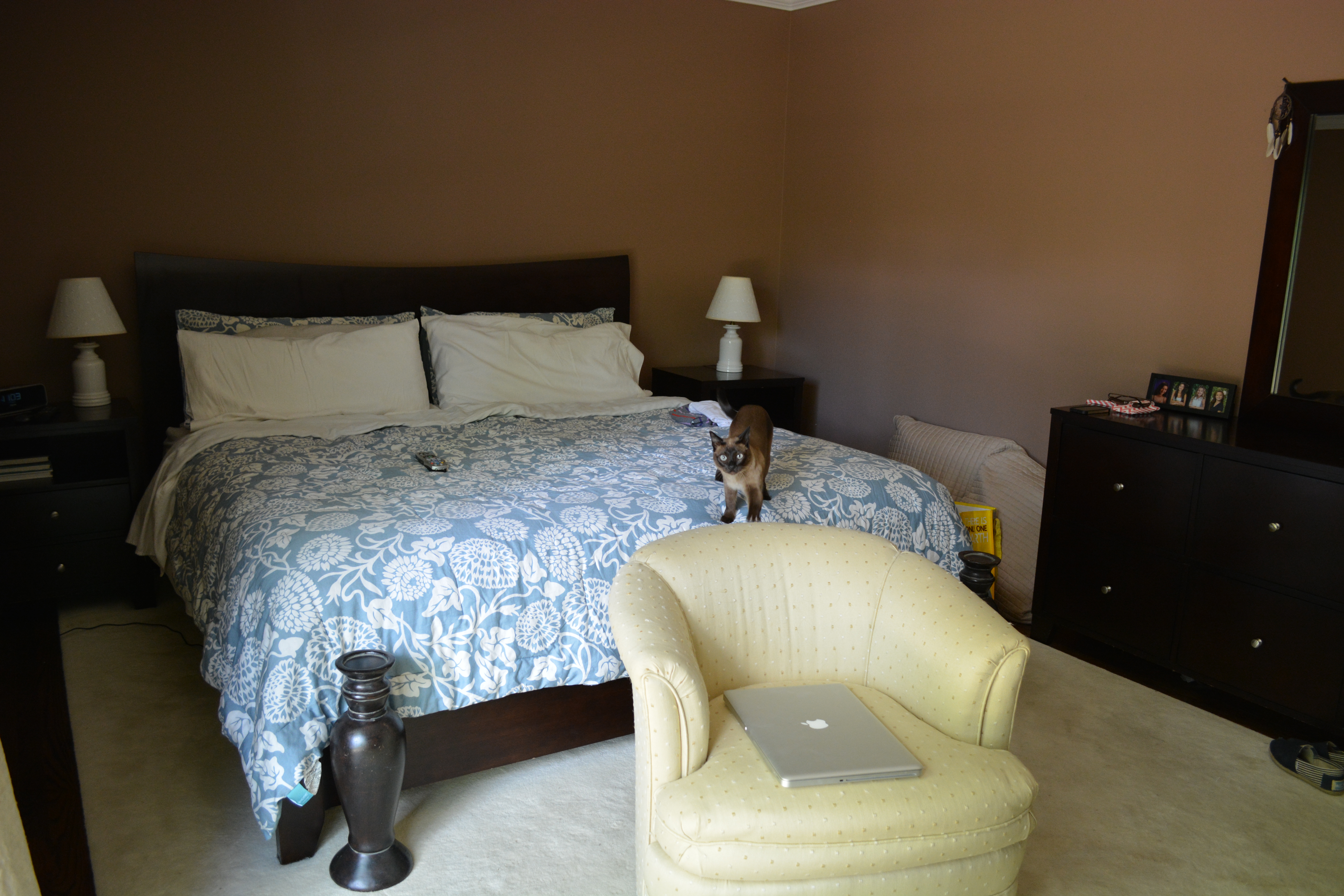 So dissecting this picture we've got, a blue comforter, 2 measly little lamps, all dark wood furniture, and let's call a spade a spade, poop brown walls. I didn't mind the darker walls but brown? 
We lived with the wall color for quite awhile. The first thing I did was try my best to lighten the room with new bedding, lamps, and soft fabric. 
Here is what the view of the front side of the room looked like.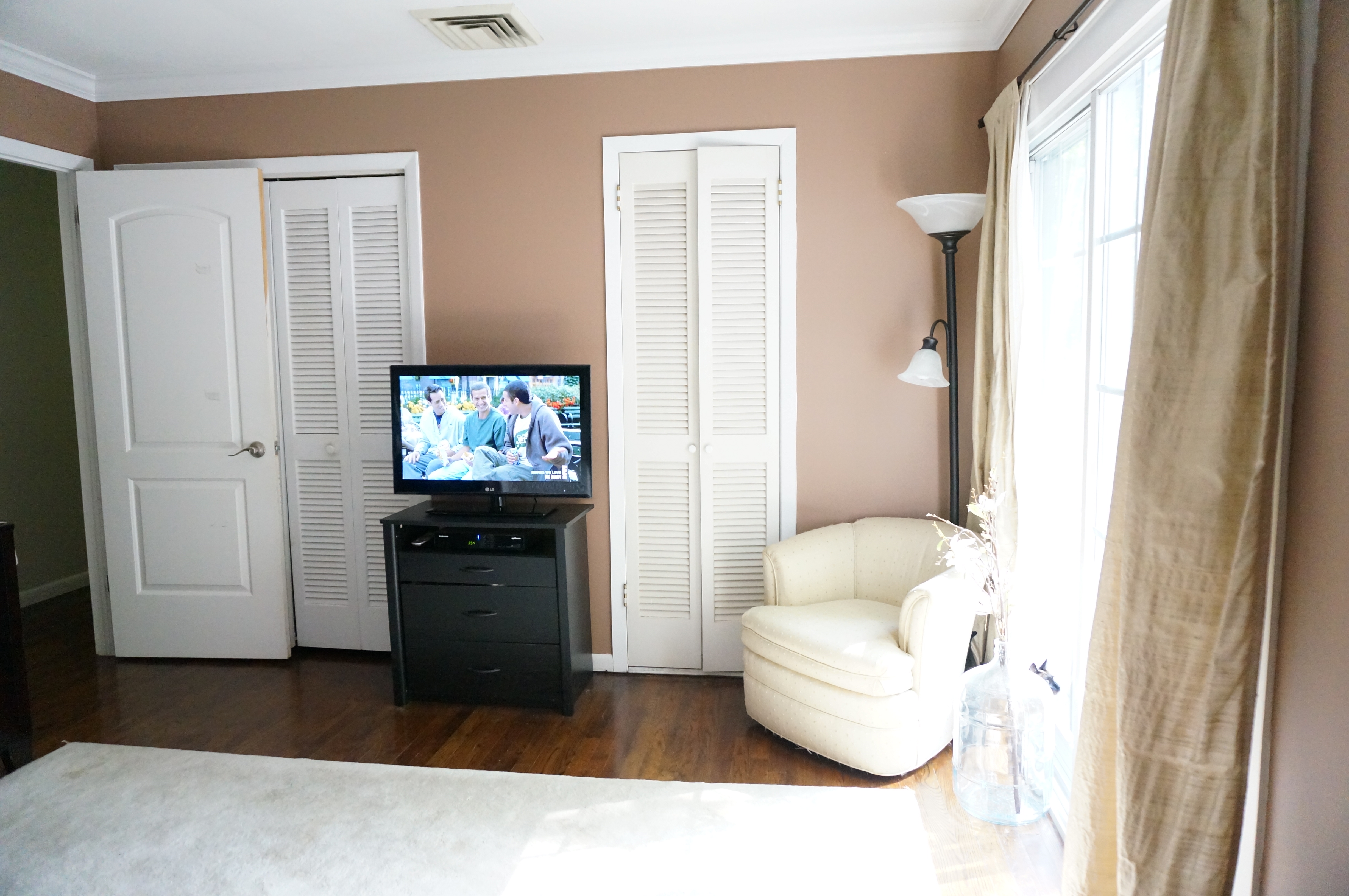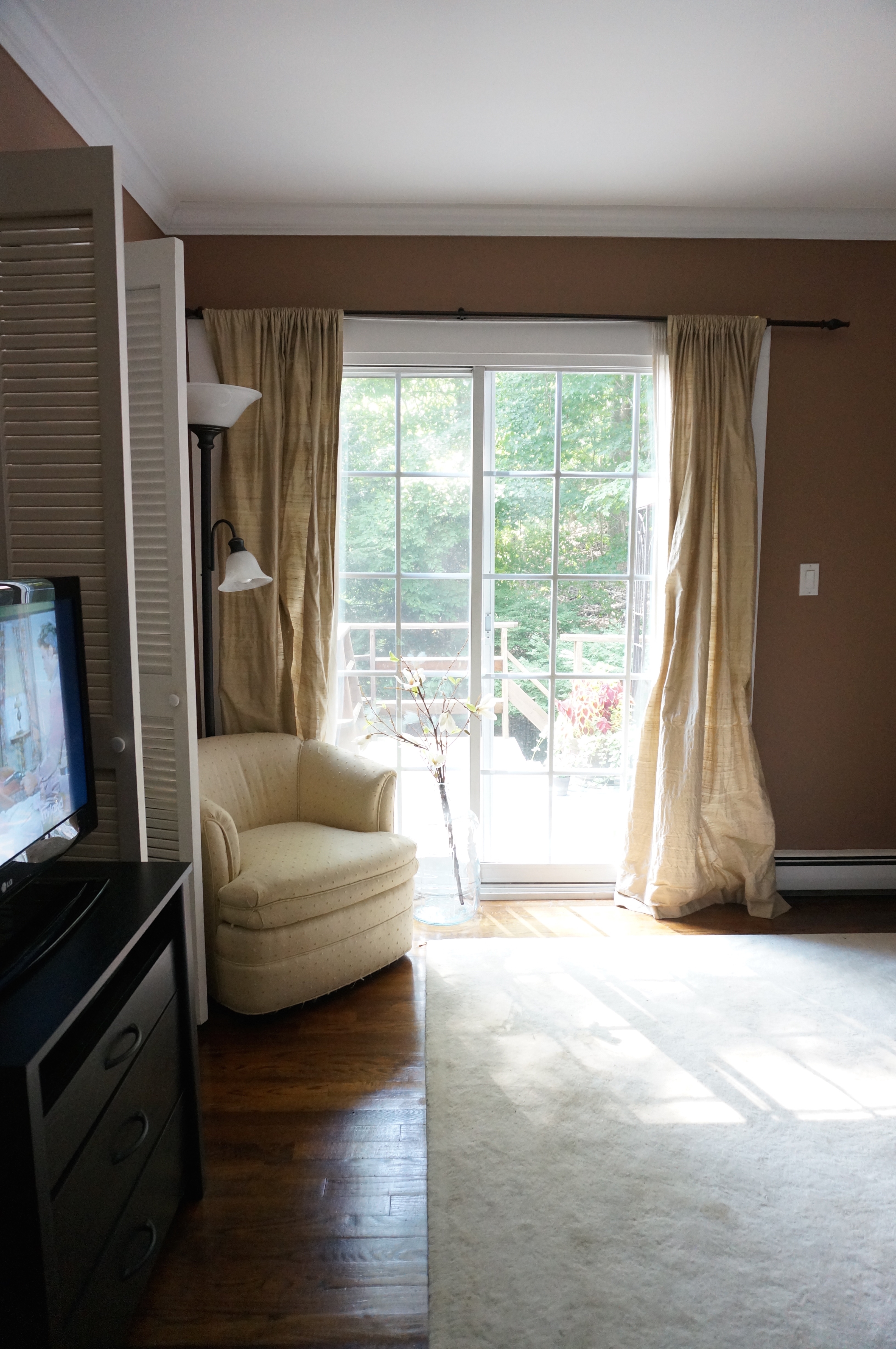 The next change I made was painting the walls. I chose Edgecomb Gray to really lighten the room.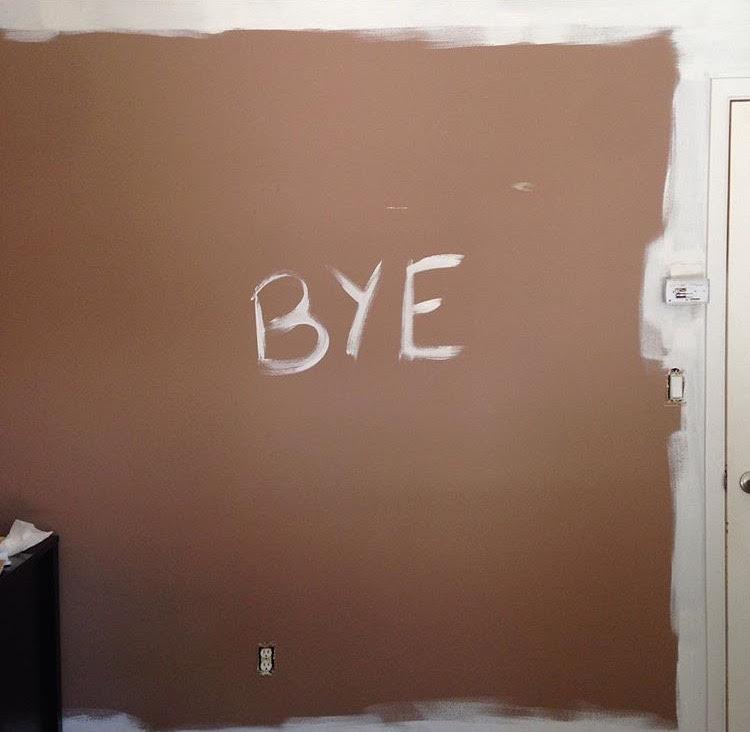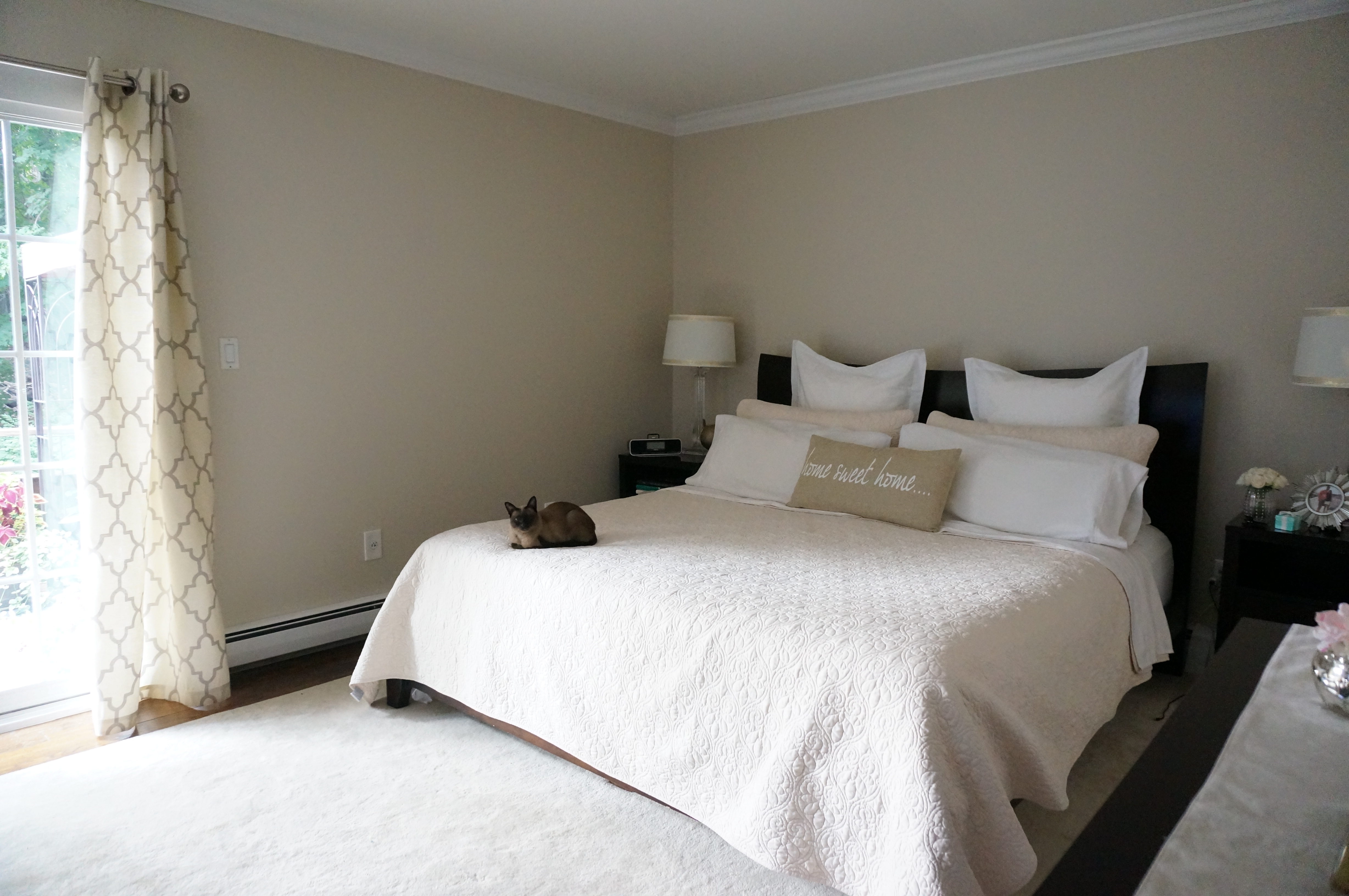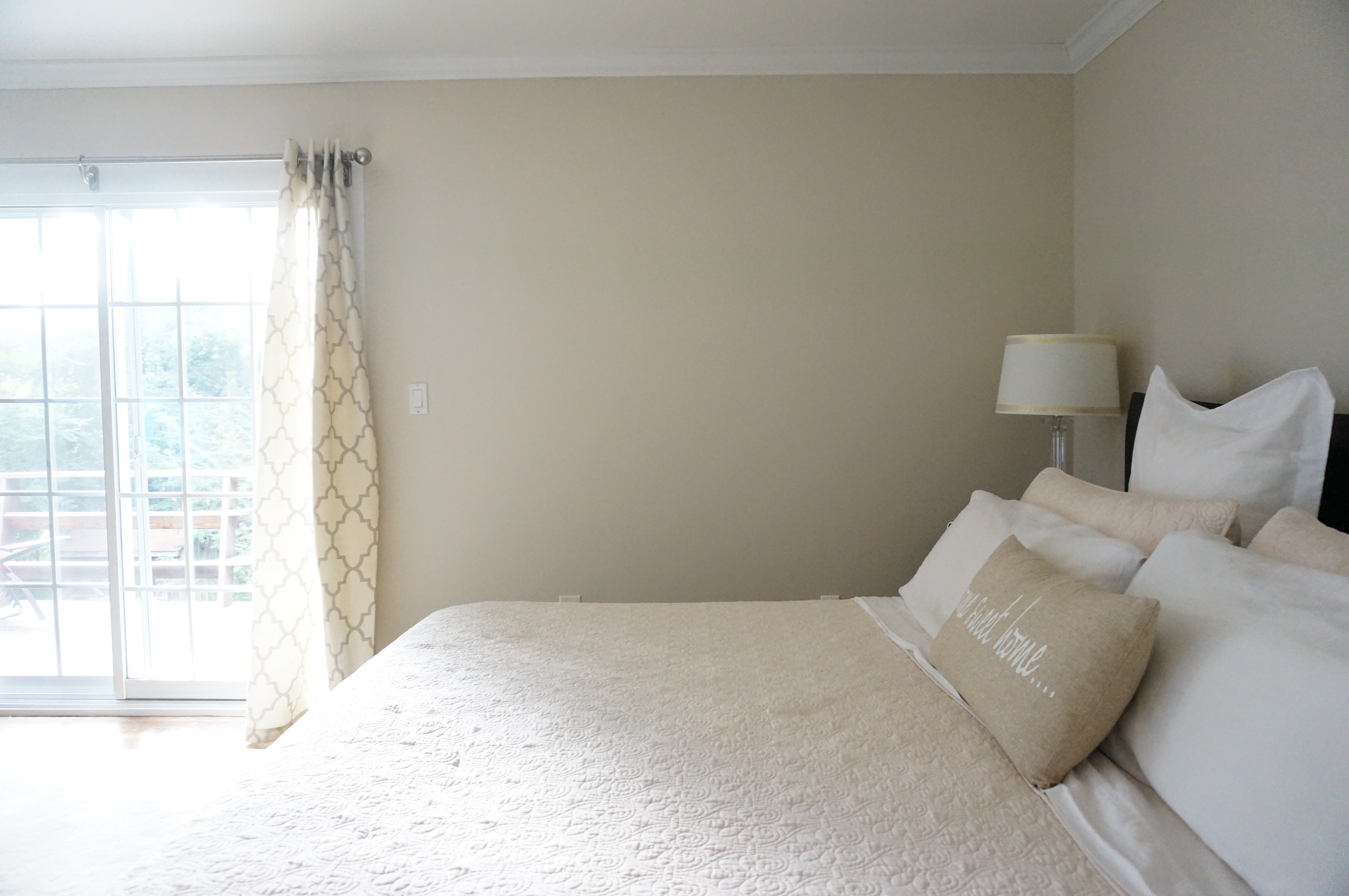 Ah, much better! We also needed to paint the ceiling since it had quite a few amount of stains but rather than going with the basic white I chose a color to add in order to avoid the room being too neutral. We went with BM Gray Cashmere and it turned out amazing!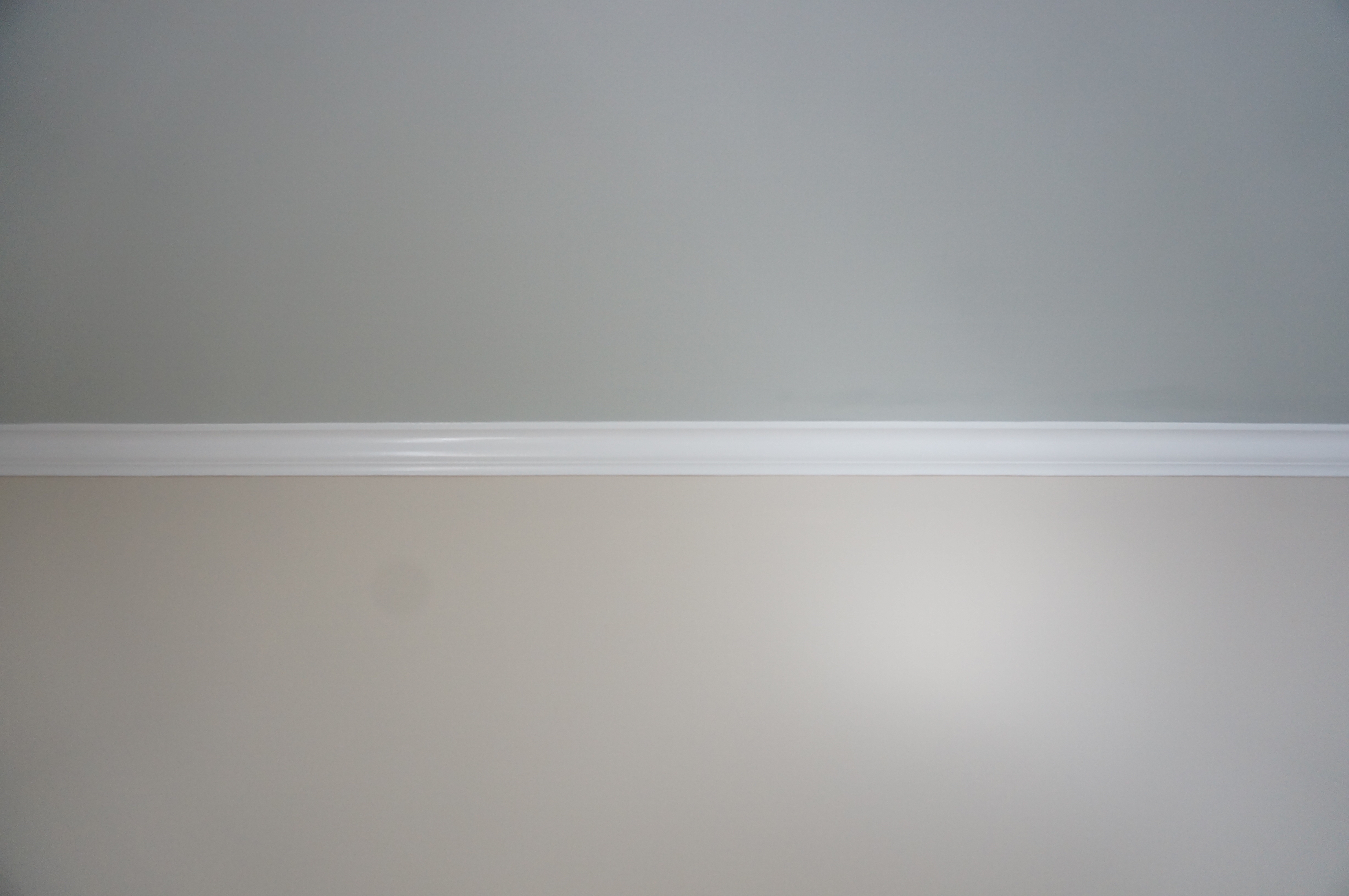 Next up was replacing and adding pieces to the room. On top of changing the curtains I added a new mirror above the
dresser, a new tv stand, rug, and added some art work to the wall. The biggest improvement in the room after all that was our new bed! We didn't purchase all of these things at once just a little at a time but sometimes a space takes awhile to create and I am so happy with how it is today! Here's another before shot and then our after…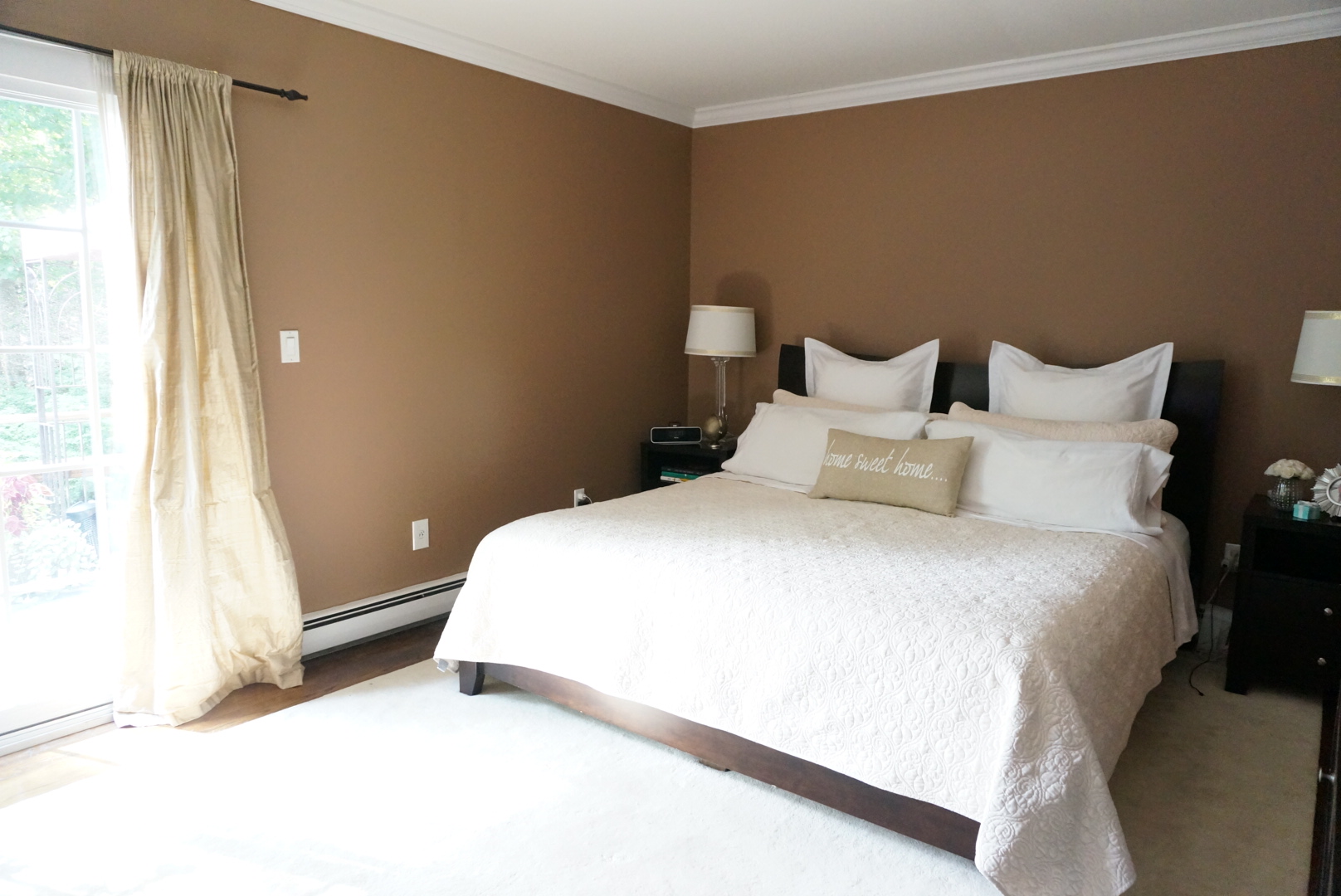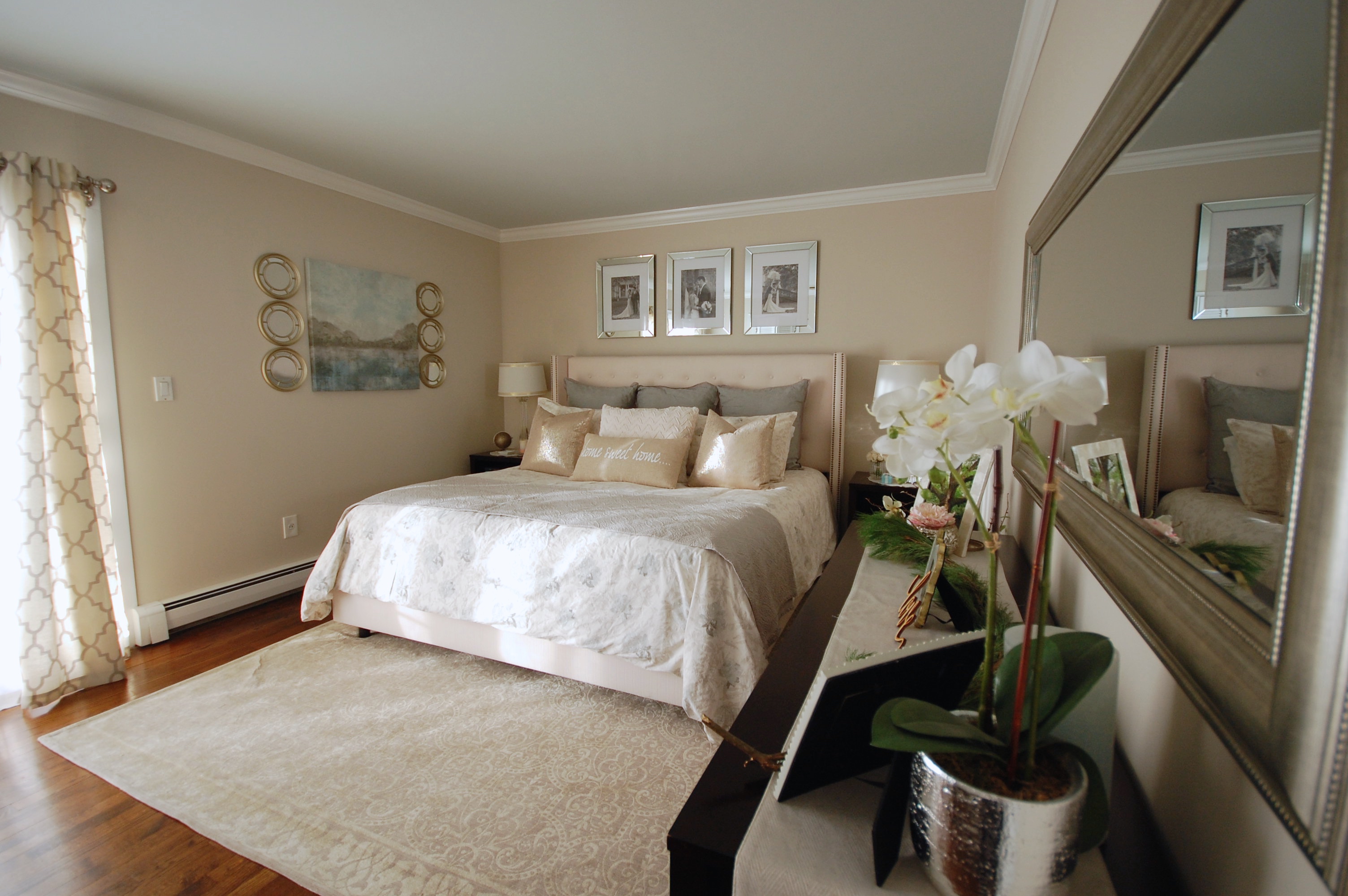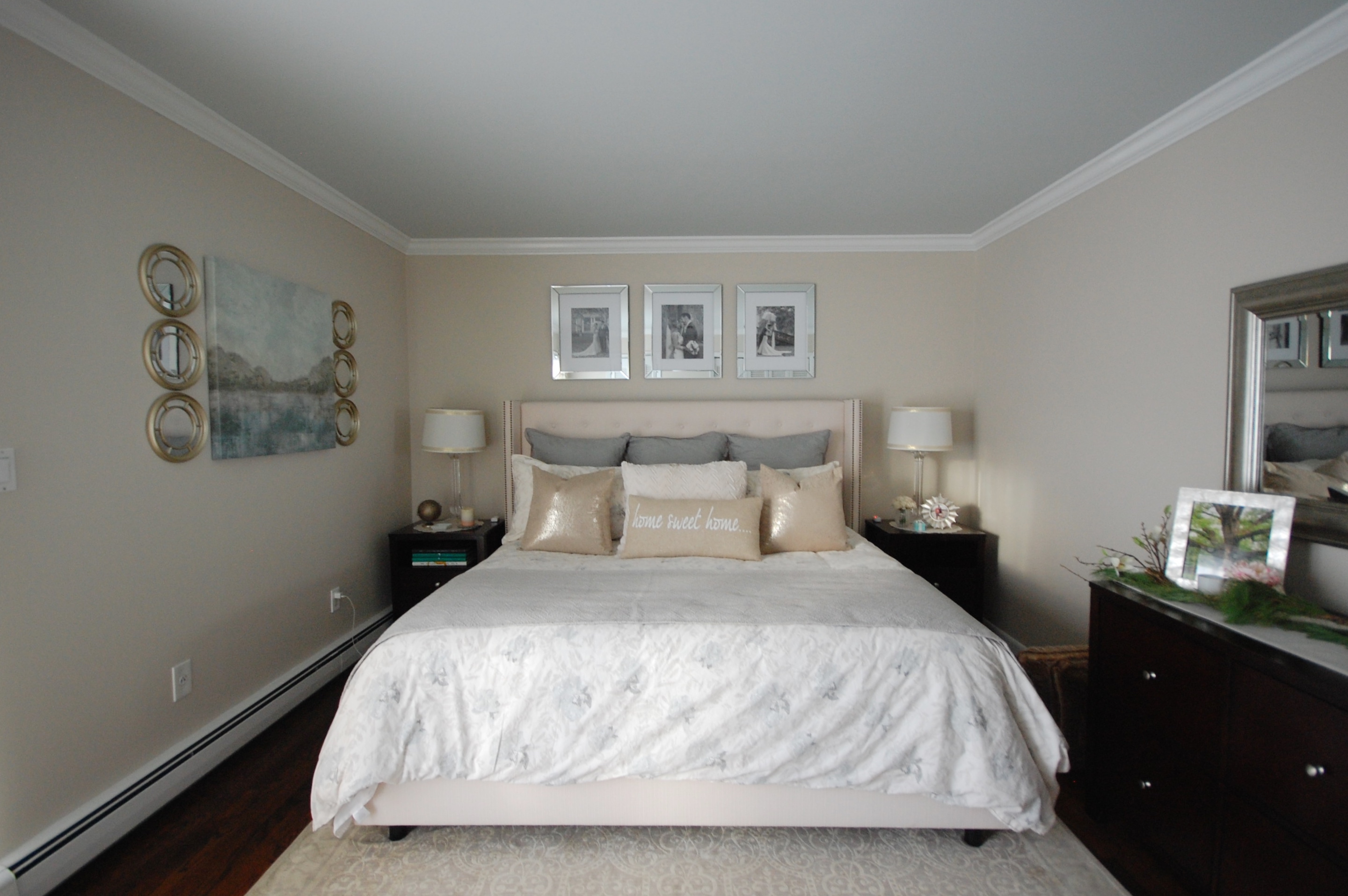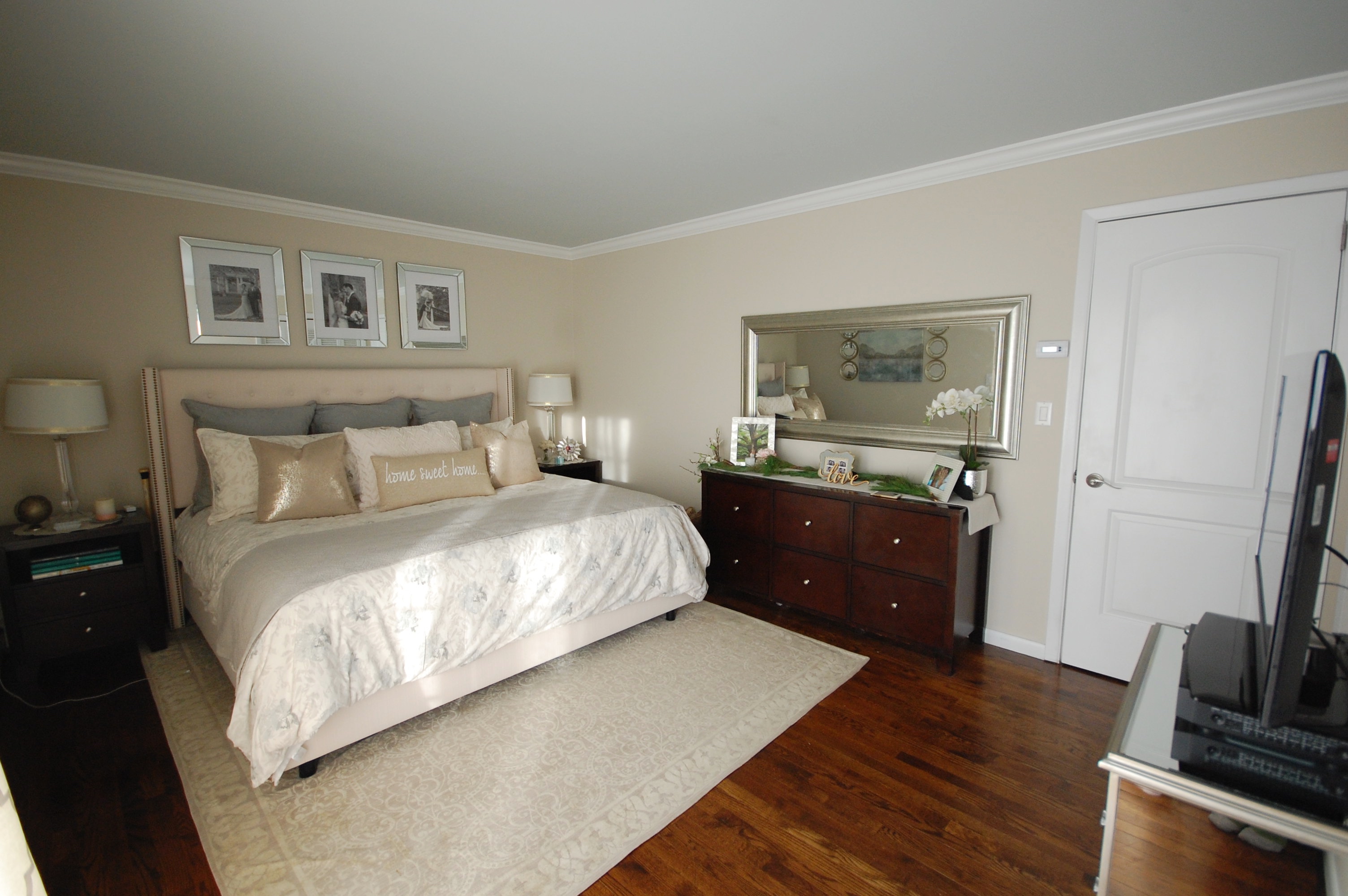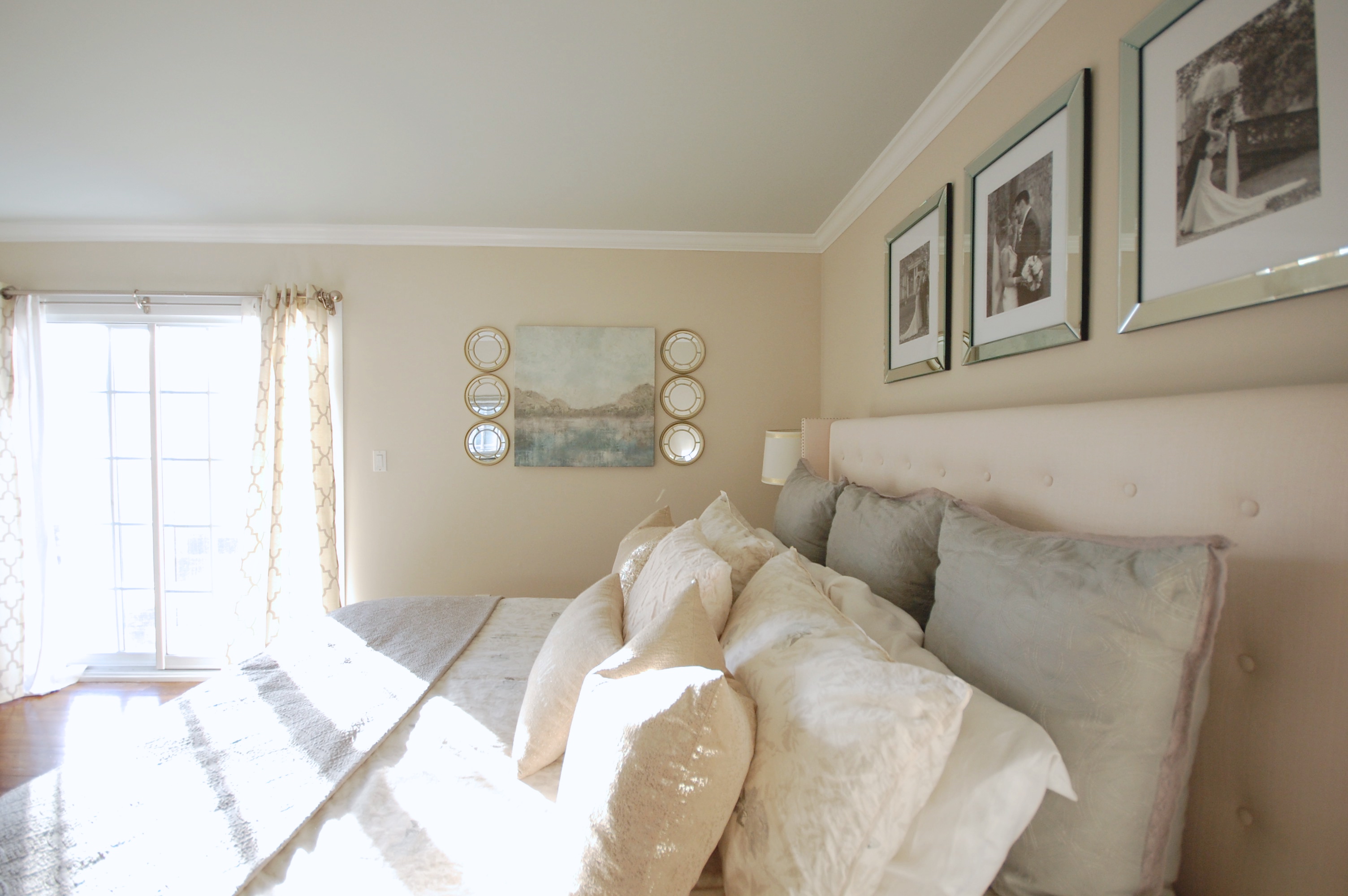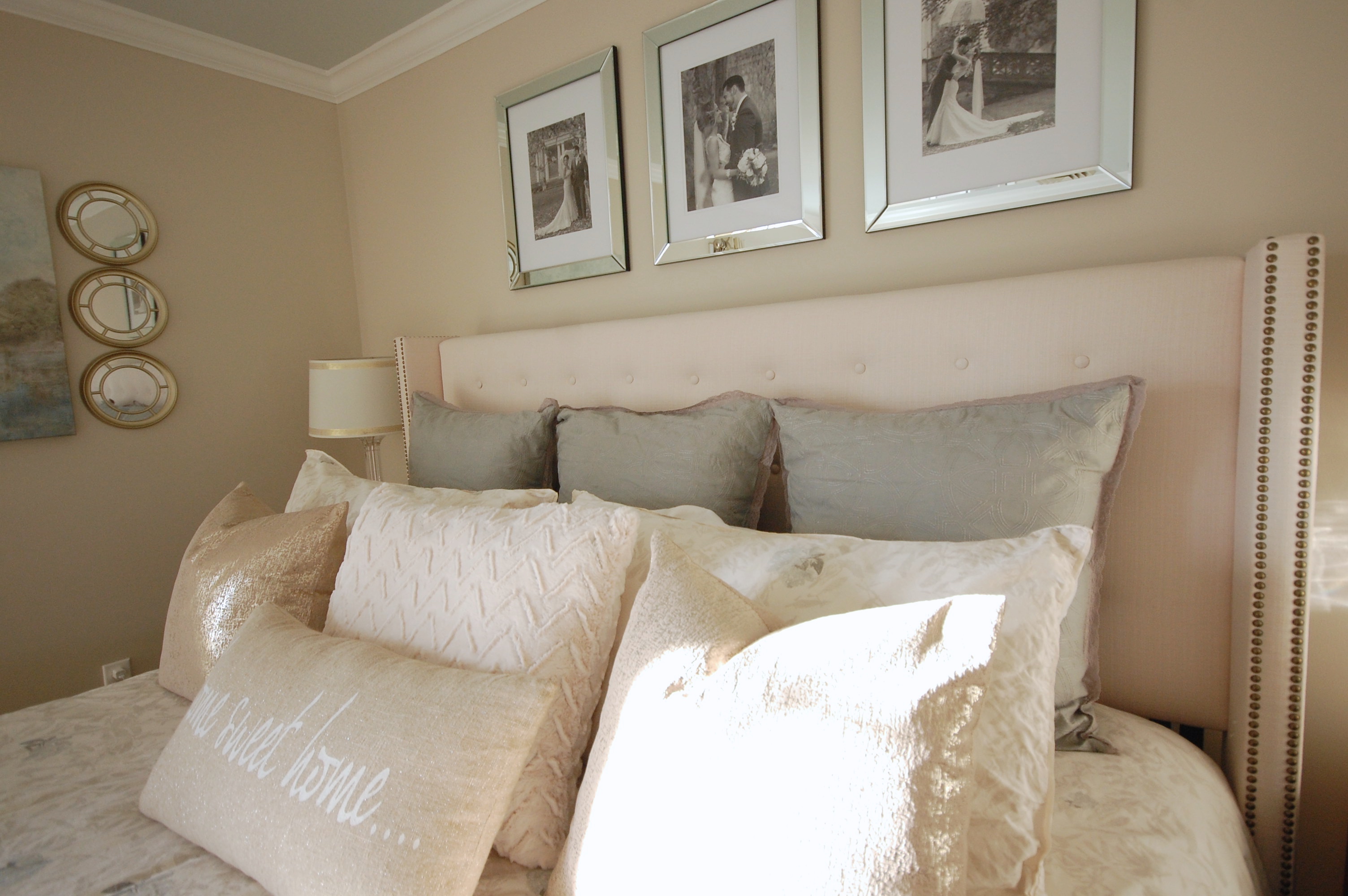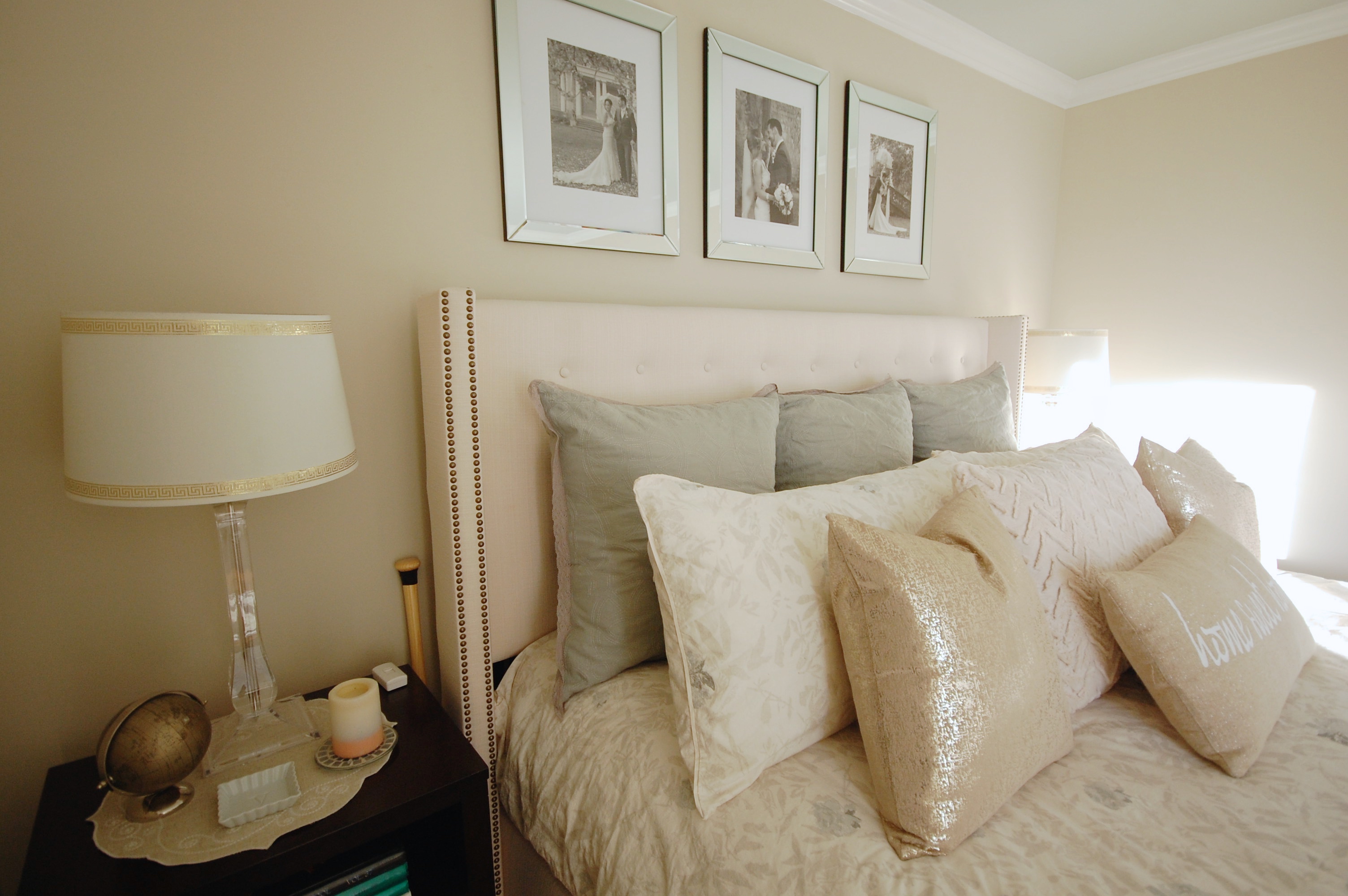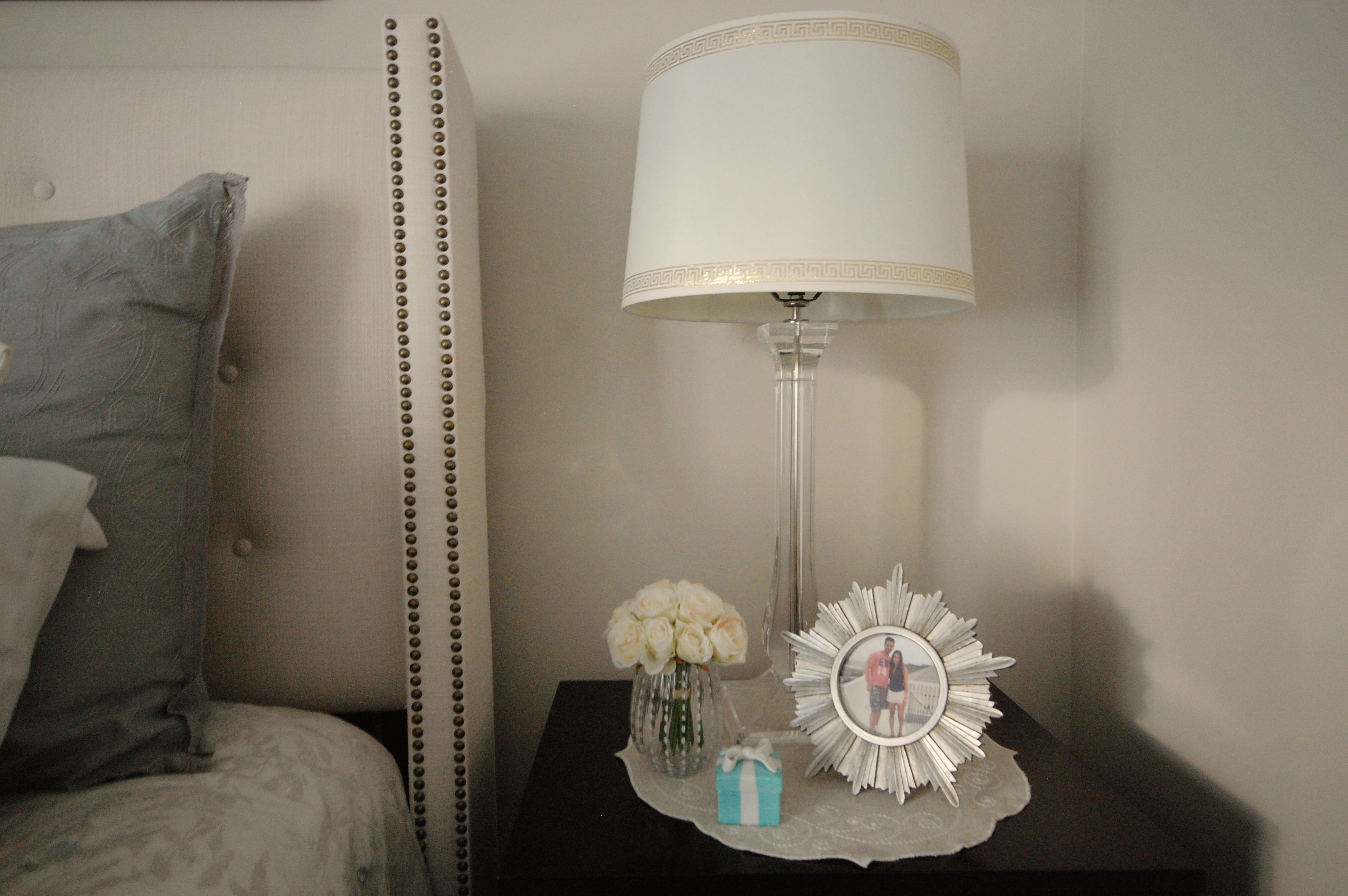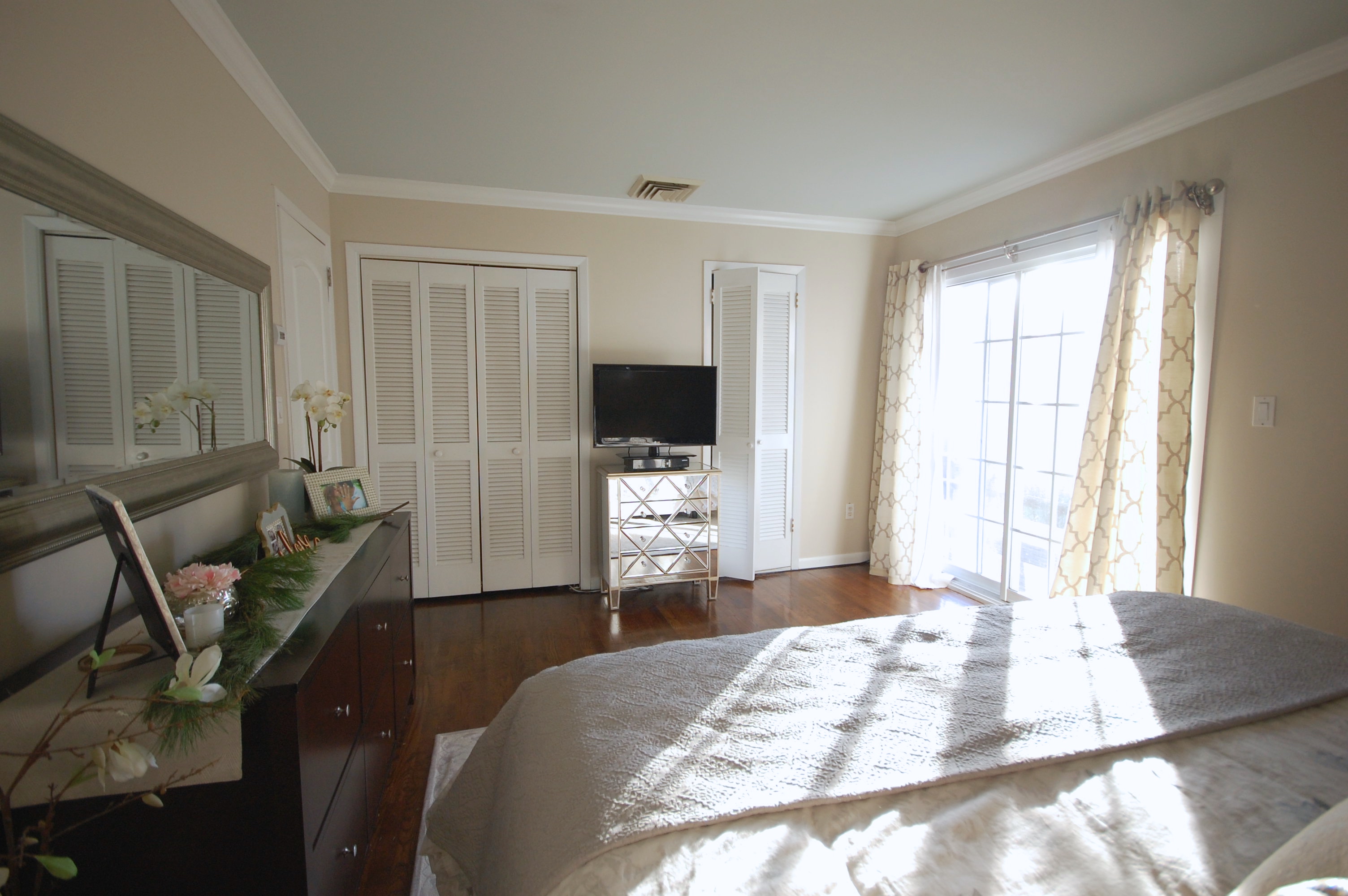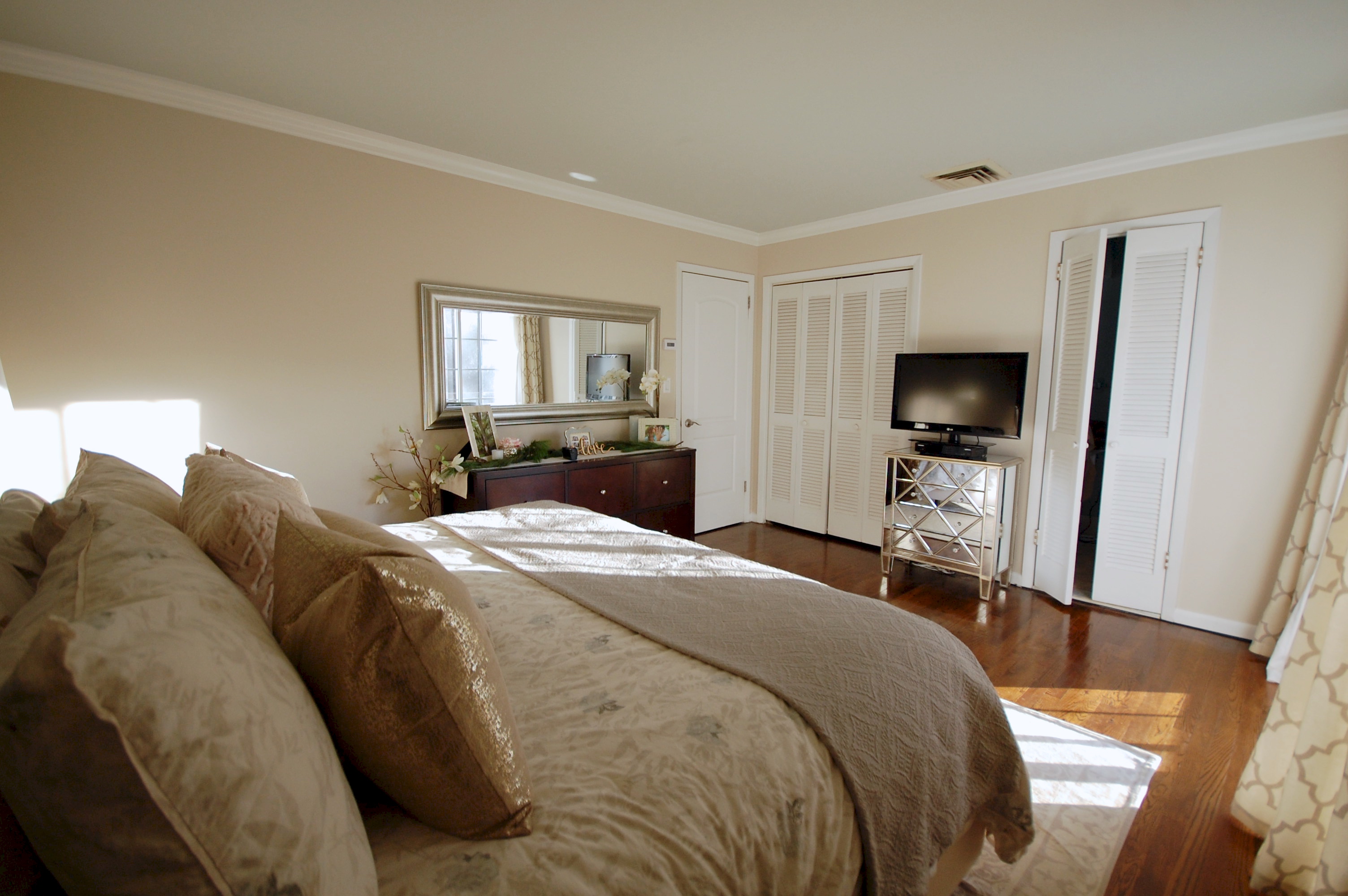 Of course there are still a few things I'd love to add like a bench at the end of our bed and some type of artwork/frames to the right of our tv. We usually have a stand up mirror there but it comes and goes so I would love to find something for that little space. We also would love to eventually replace the dresser and bedside tables but we haven't fallen in love with anything yet.  I've listed as many sources of items as I could below in case anything in this room gave you the heart eyes! 
Thanks for stopping by! 
Bed – Wayfair (Color Not Available)
Bedding – Bloomingdales 
Rug – Rugs USA
Curtains – Kohls (Similar Here)
Mirror – Home Goods
Artwork – Home Goods
Round Mirrors – T.J Maxx (Similar Here)
Mirrored Frames – Target 
TV Stand – Home Goods
Lamps – Target (Similar Here)