One of my favorite things about summer is the copious amounts of fresh garden food I get from my parents. My father has the most amazing garden ever! He plants just about everything and I get to reap the benefits! Here's a shot of what it looked like early summer and now.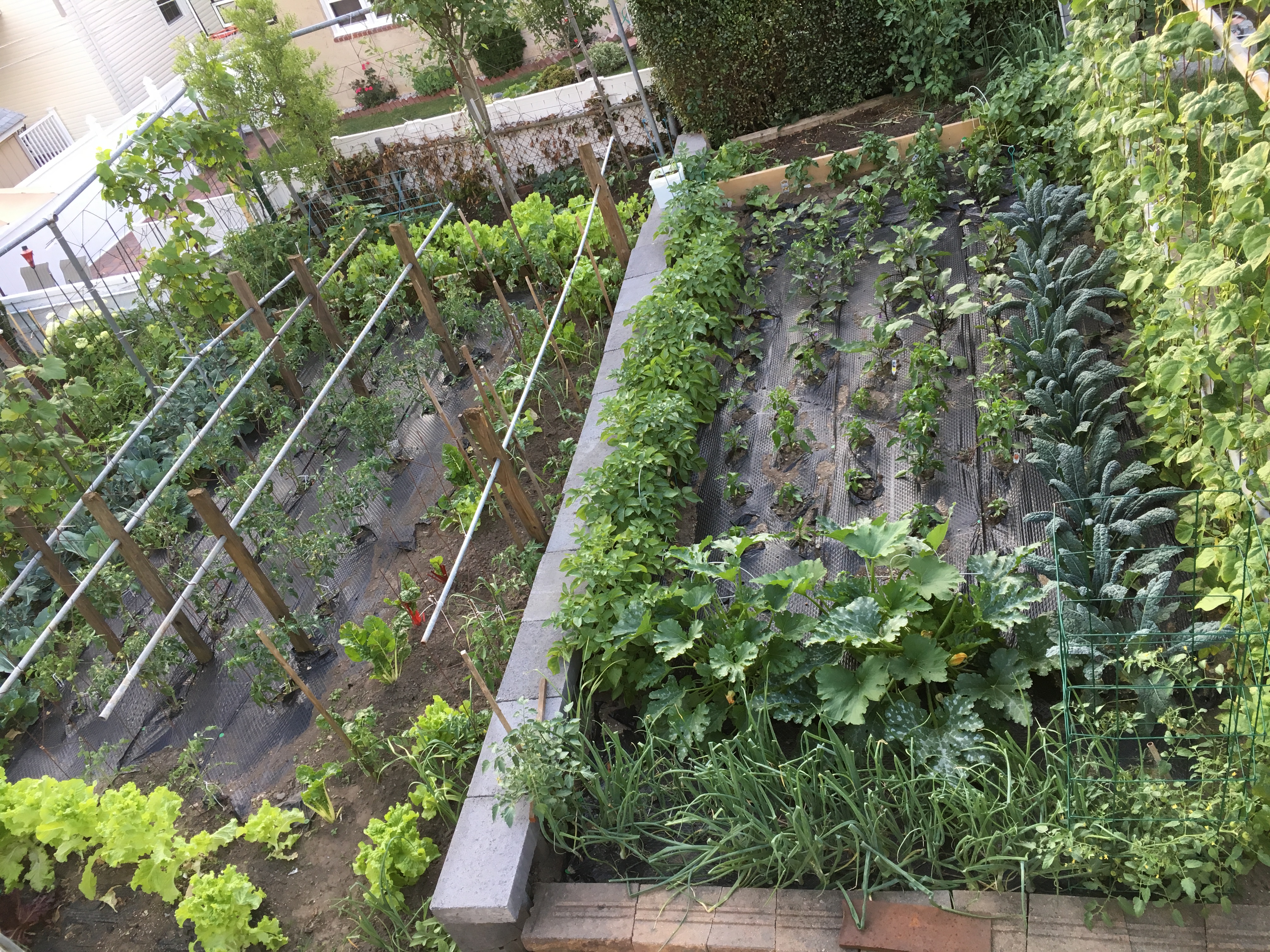 Crazy right! I wish we could have a garden but unfortunately the amount of trees we have doesn't allow for enough sunlight in our yard but we are working on a plan. For now the only thing we have going on are some tomato plants that we did in containers and have up on our deck. I wasn't feeling very hopeful that they would grow but they are looking pretty good! We even have one that's starting to turn red!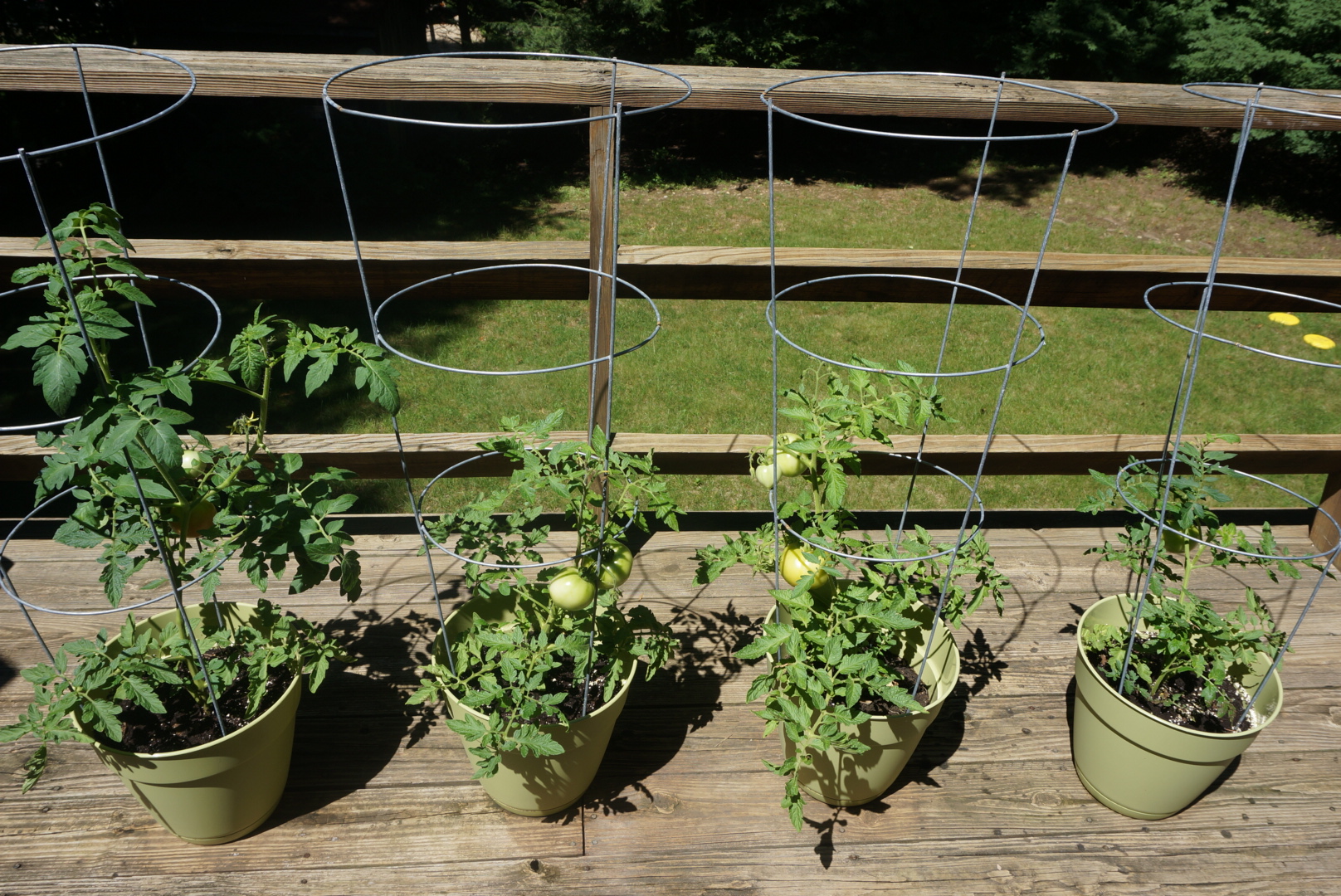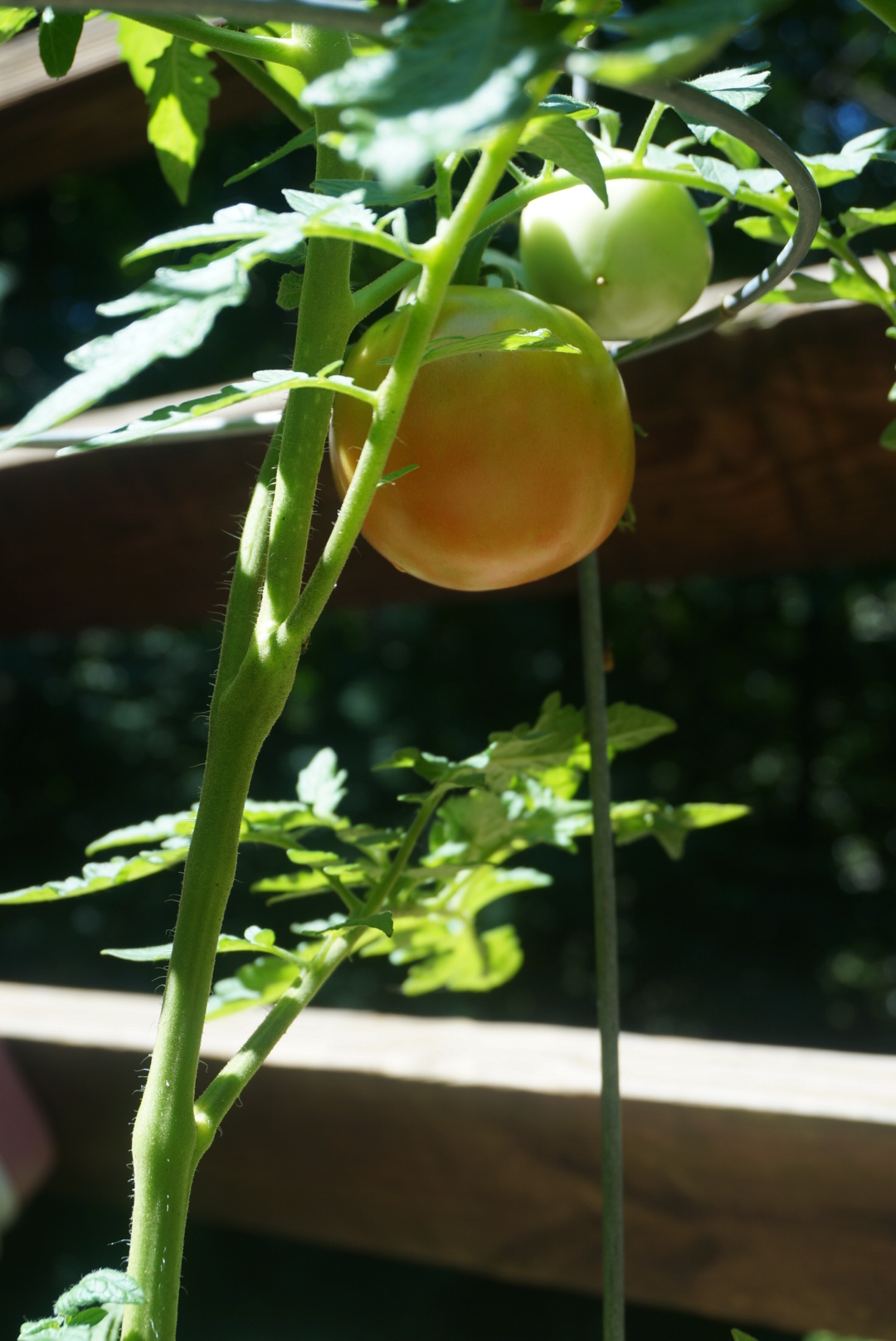 Now with a garden like the one my parents have you can imagine what they bring when they stop by to visit. A few weeks ago I got a pretty sweet delivery when my mom came up.
I thought I would share one of my favorite recipes with you guys. Growing up my mom used to make this all the time and it's super simple and great to have in the fridge. All you need is eggplant, peppers, and garlic. That's it, that's all!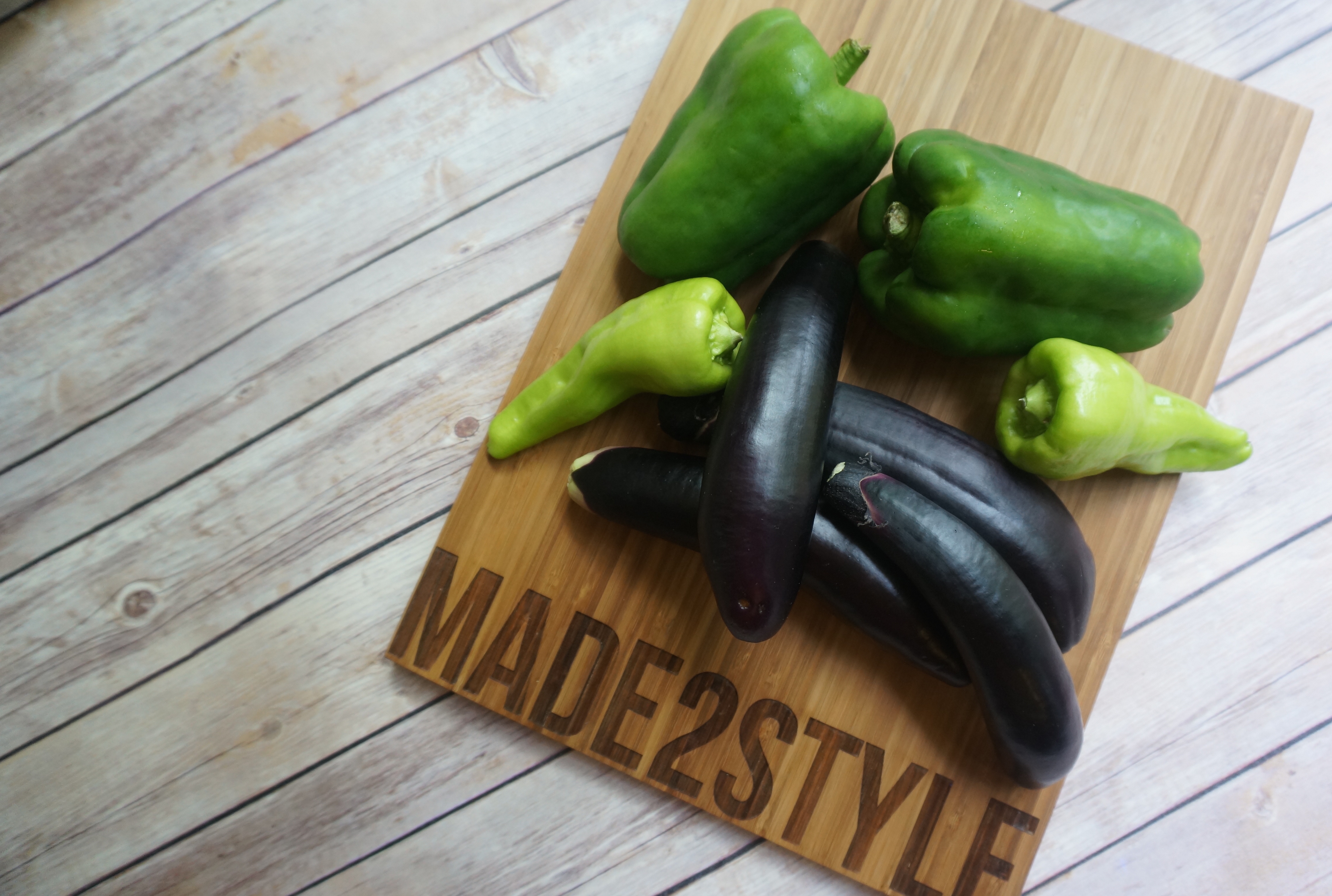 The first thing you need to do is cut up the eggplant (long strips), place them on a baking sheet, and cook them at 400° for about 25-30 minutes.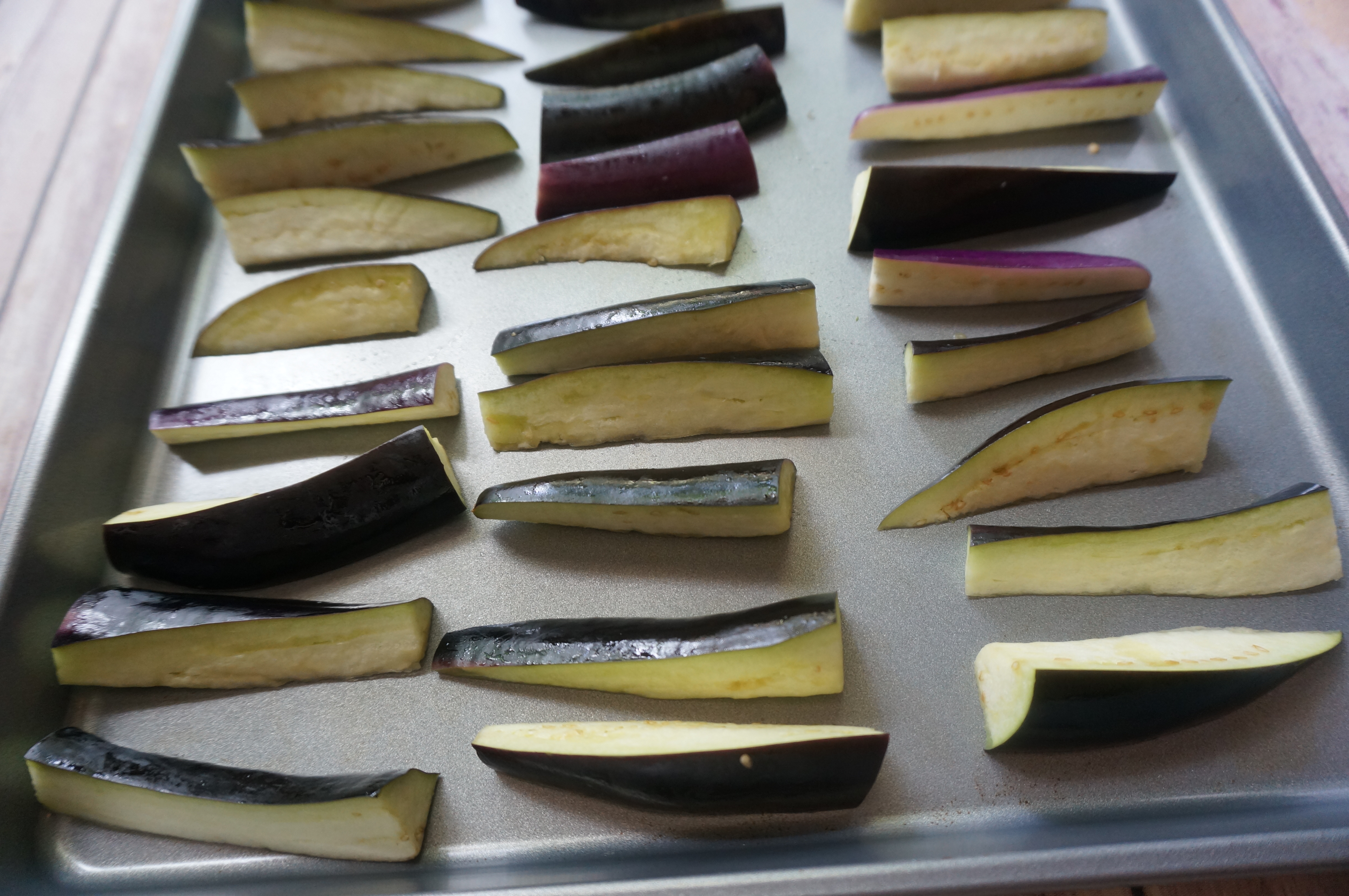 In the meantime slice up your green peppers into strips and placed them in a pan with a little bit of olive oil. You can use red, yellow, or orange peppers if you prefer but I find them to be too sweet for this dish.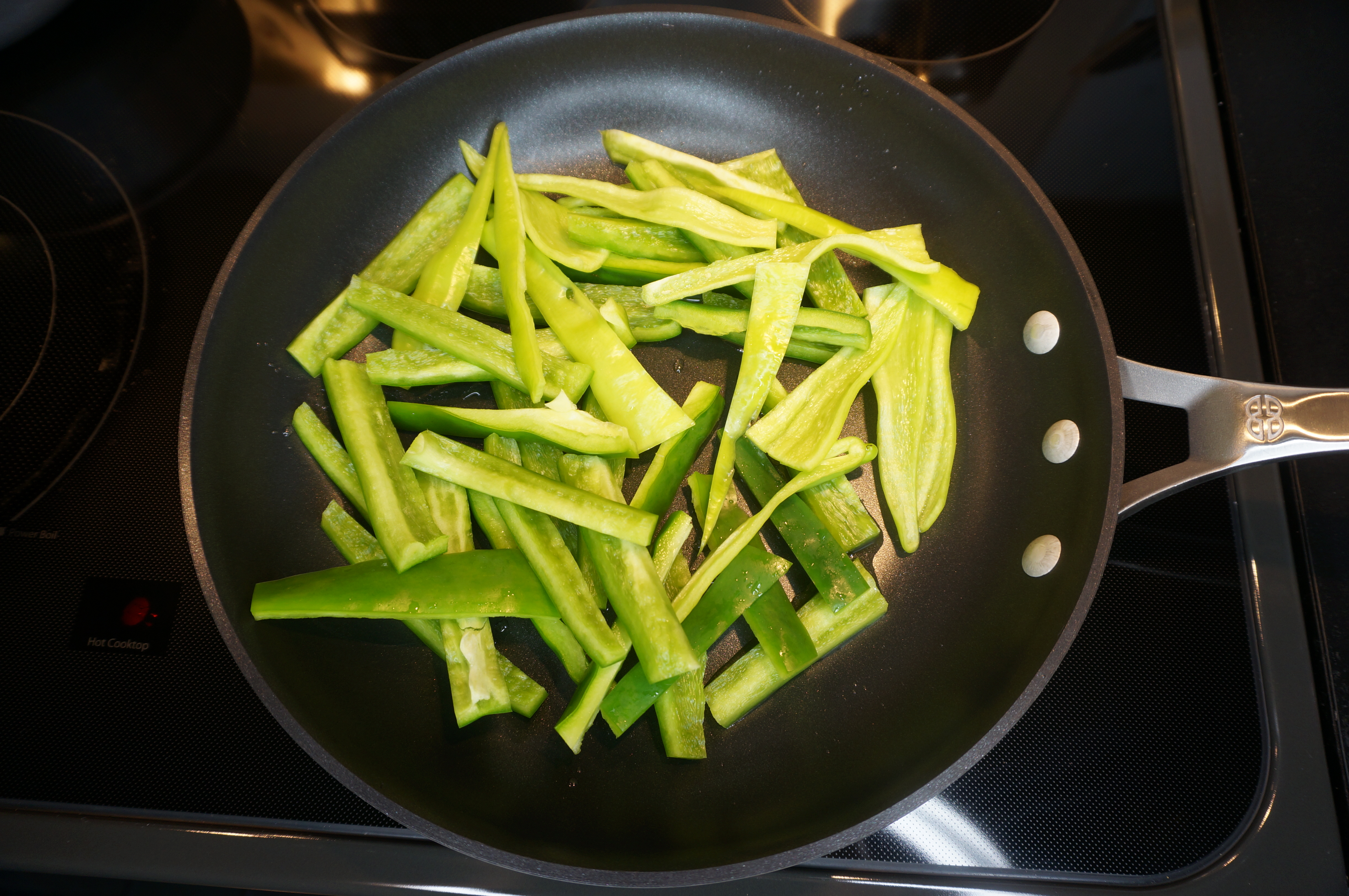 I added the tiniest bit of water and covered the pan and continued to cook until they became tender.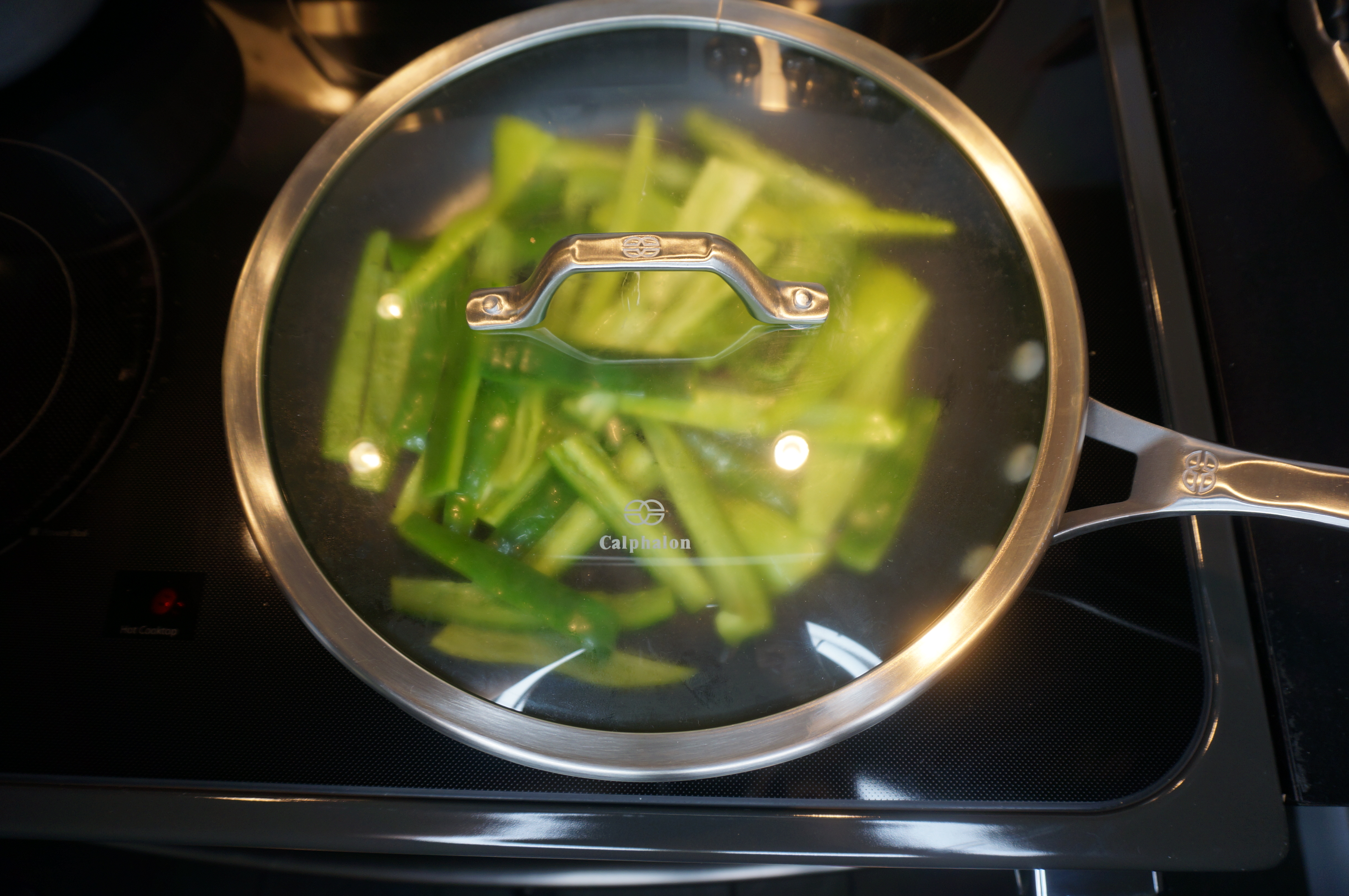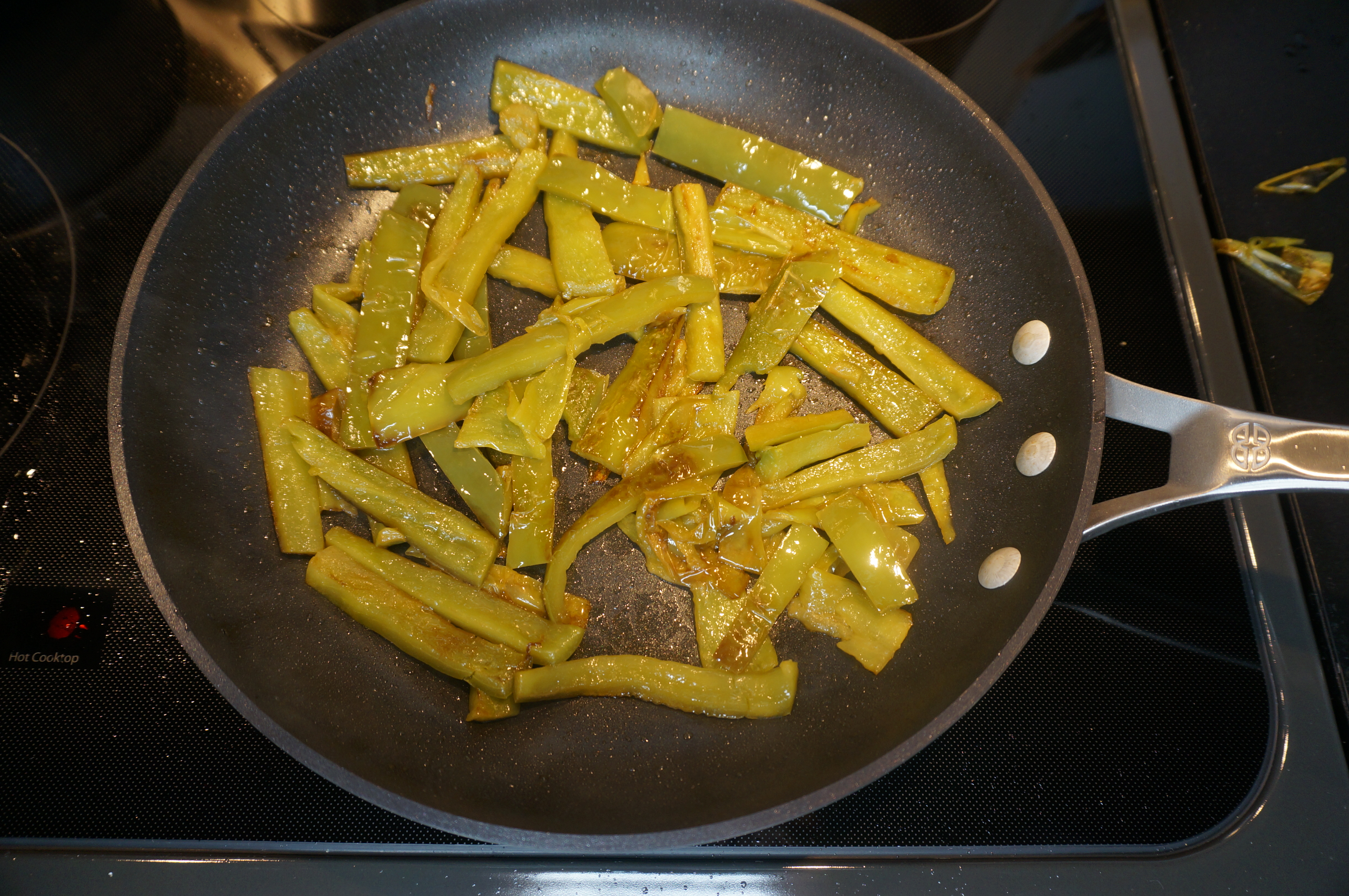 Once the eggplant is done, remove them from the baking sheet and add it to the pan with the peppers.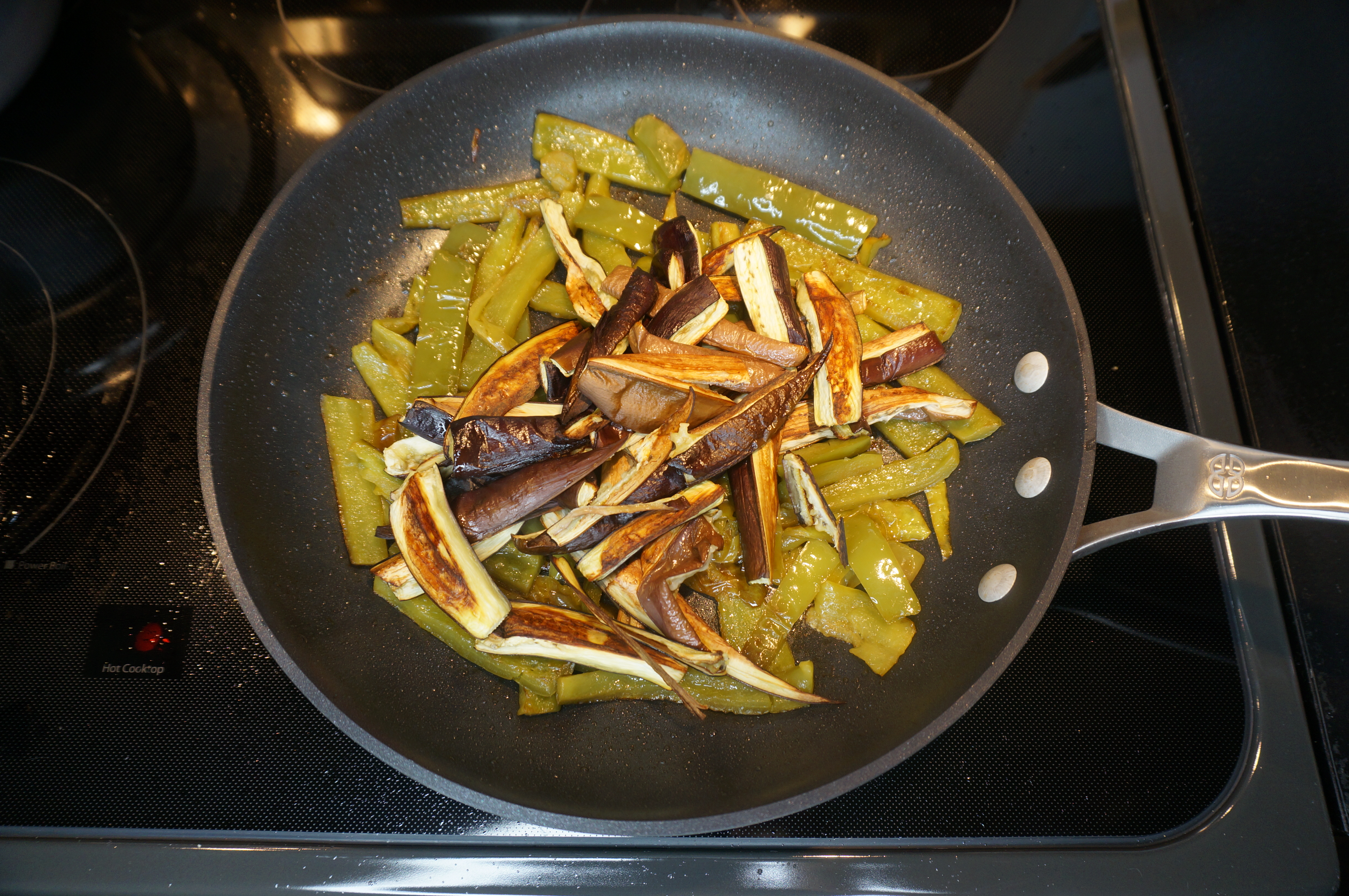 Last but not least throw in the garlic. Don't be shy! Also, don't talk to close to anyone after you've eaten this.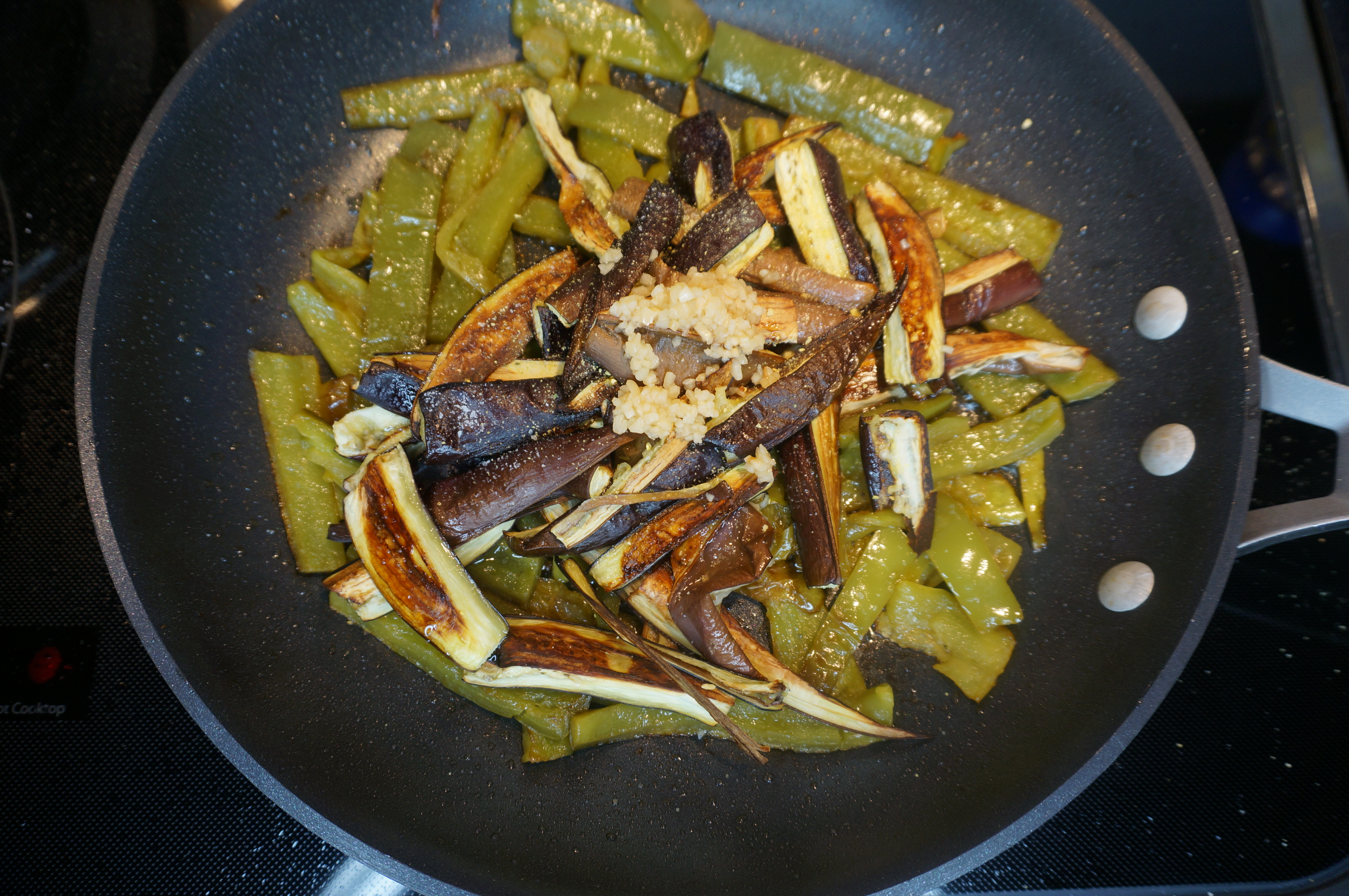 Mix it altogether and bam! I love to eat this on freshly baked bread!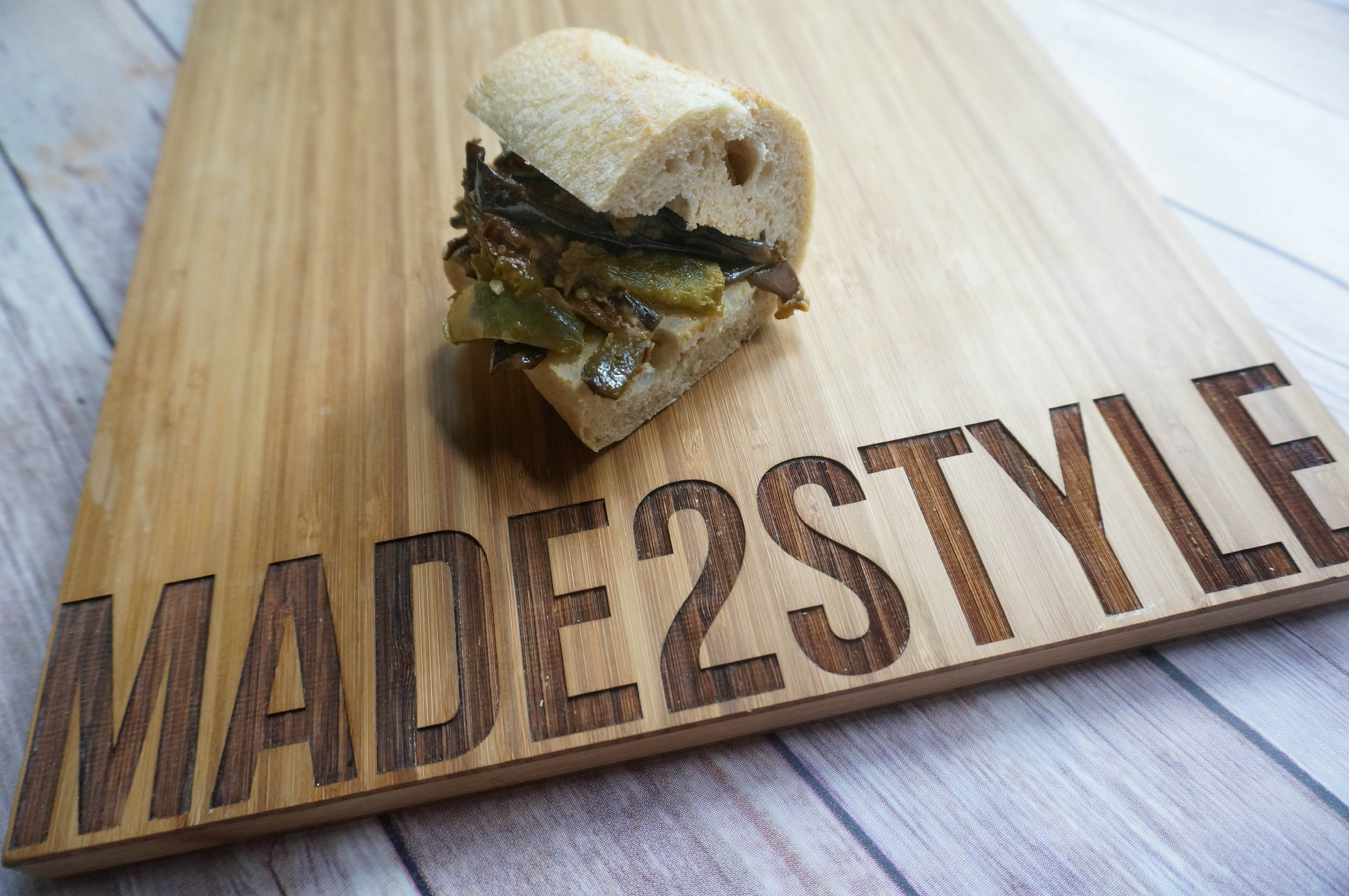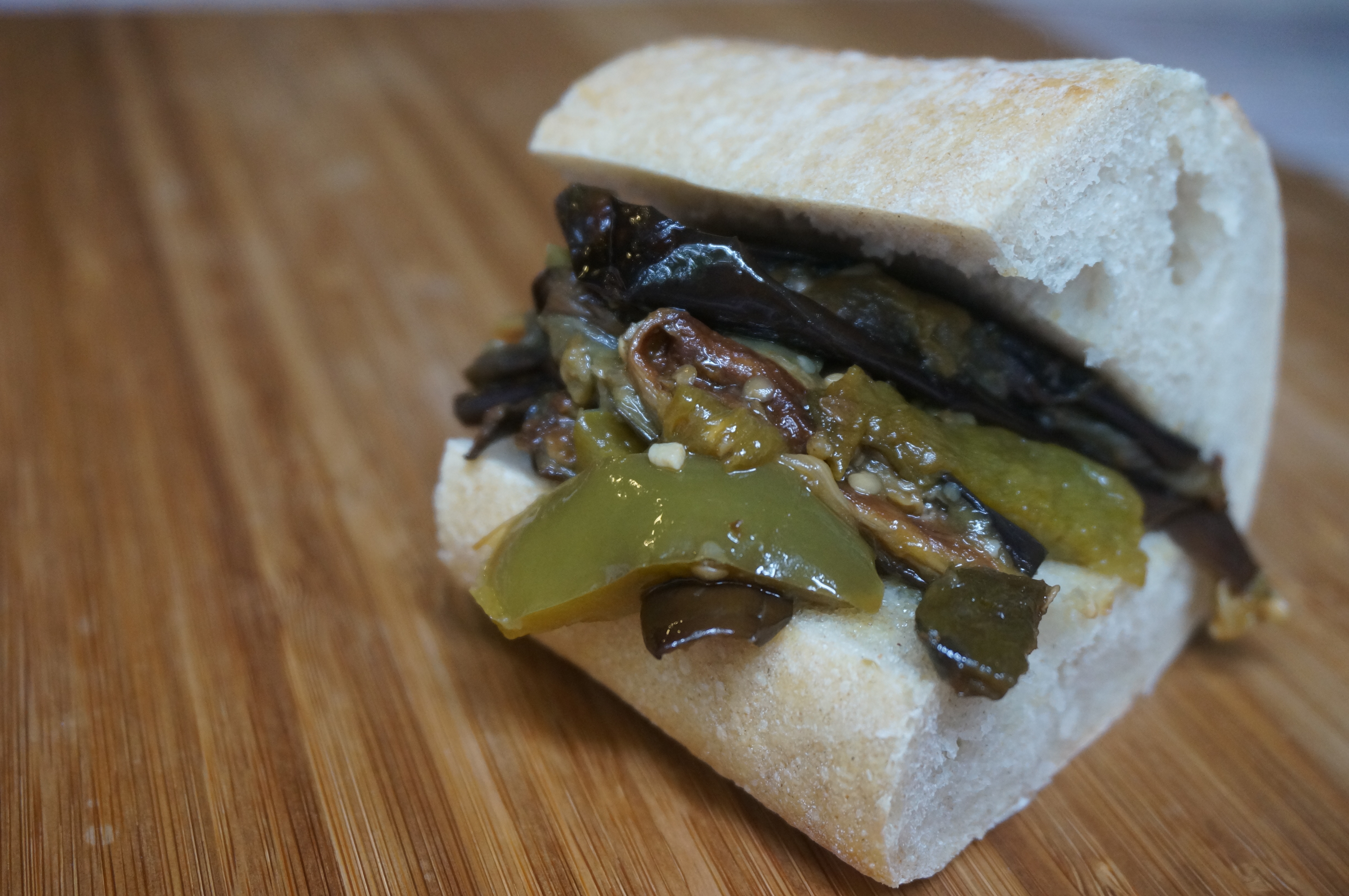 Something about the flavor of the peppers and garlic, mixed with the texture of the eggplant just gets me! You can always add sauce to this as well and maybe some crushed red pepper flakes to give it a little kick! 
If you give it a try let me know what you think!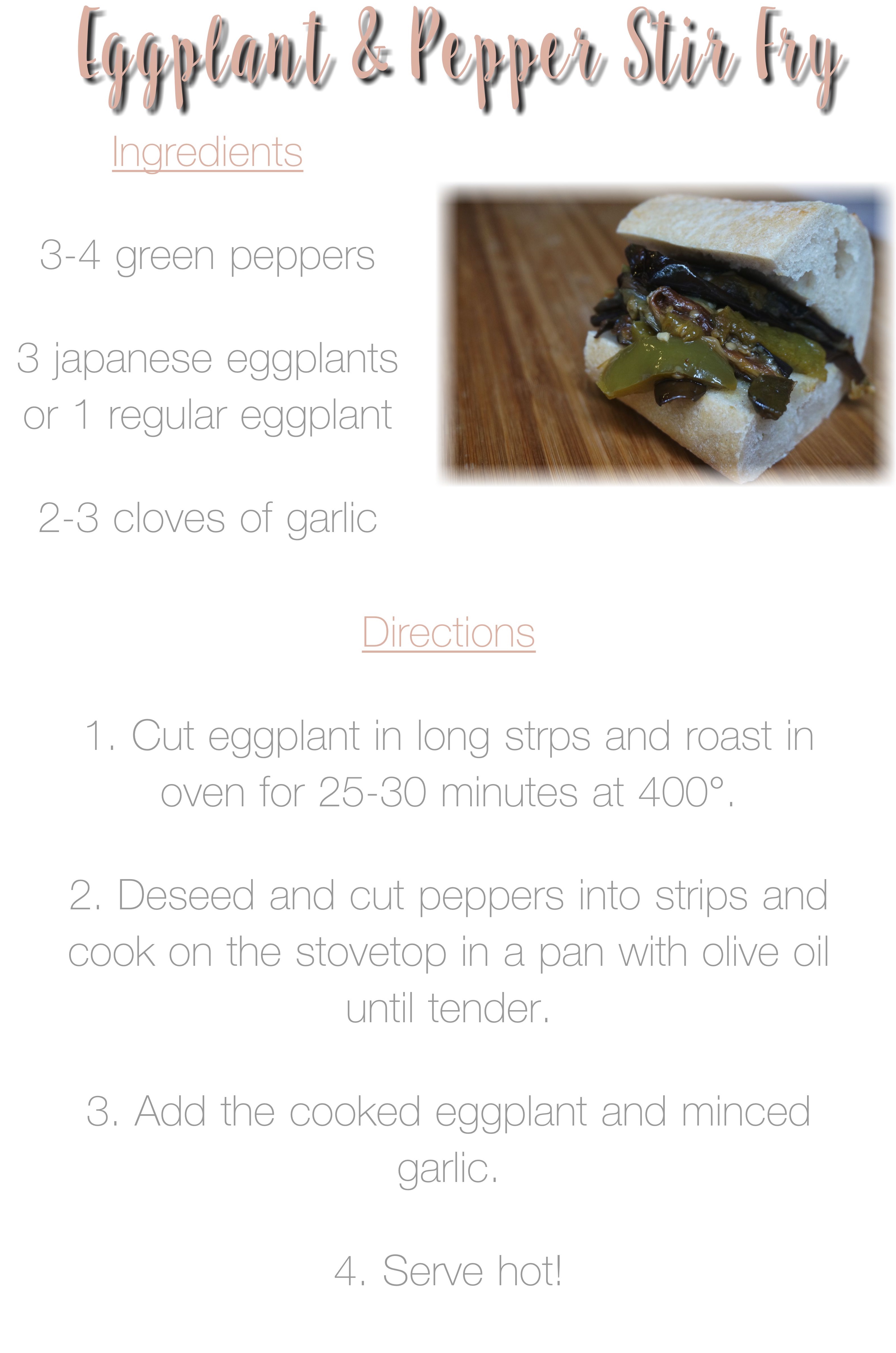 If you're on Instagram you can follow me @Cindy_Made2Style or follow the hashtag #M2Sinthekitchen for all the dishes I post. If you're a Snapchat fan I have a tendency to turn my snaps into a cooking show when making dinner so you can follow along @Cindyrella818.