You guys!! I'm so excited about this project! I love nothing more than having a vision and seeing it come to fruition. To say that this project was easy would be a lie. Not to say that it was hard to do but I kept going back and forth on my decisions so what should have been a quick makeover took a bit longer than expected. 
Just to give you an idea, in our dining room we have a hutch and a buffet. I redid our buffet here and here is a shot of what it currently looks like. In case you haven't seen that post please know that those handles can't be removed so alas I'm stuck with them.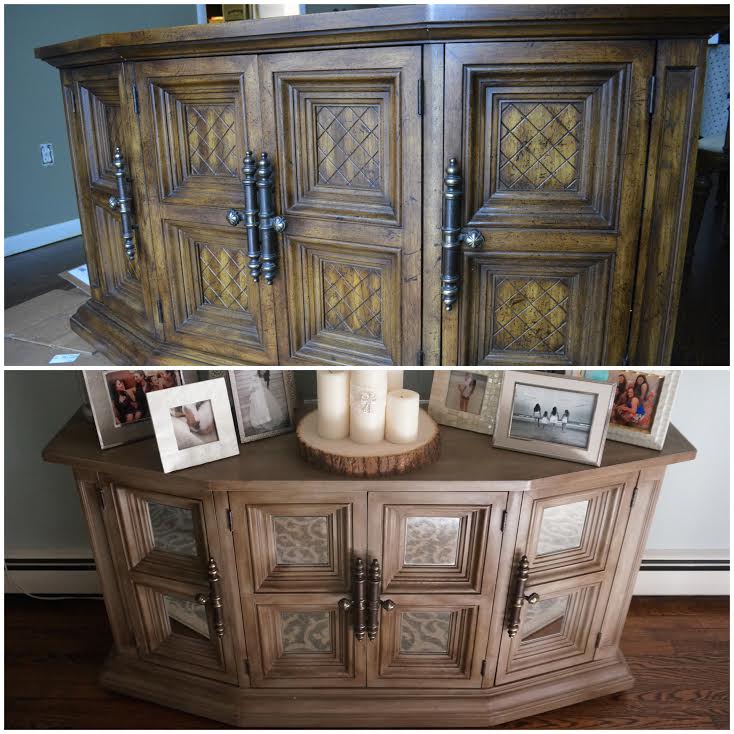 I knew right away that I didn't want to do the same thing to the hutch but I needed something to marry the two pieces. The idea was cousins, not sisters. Here is the piece I was making over.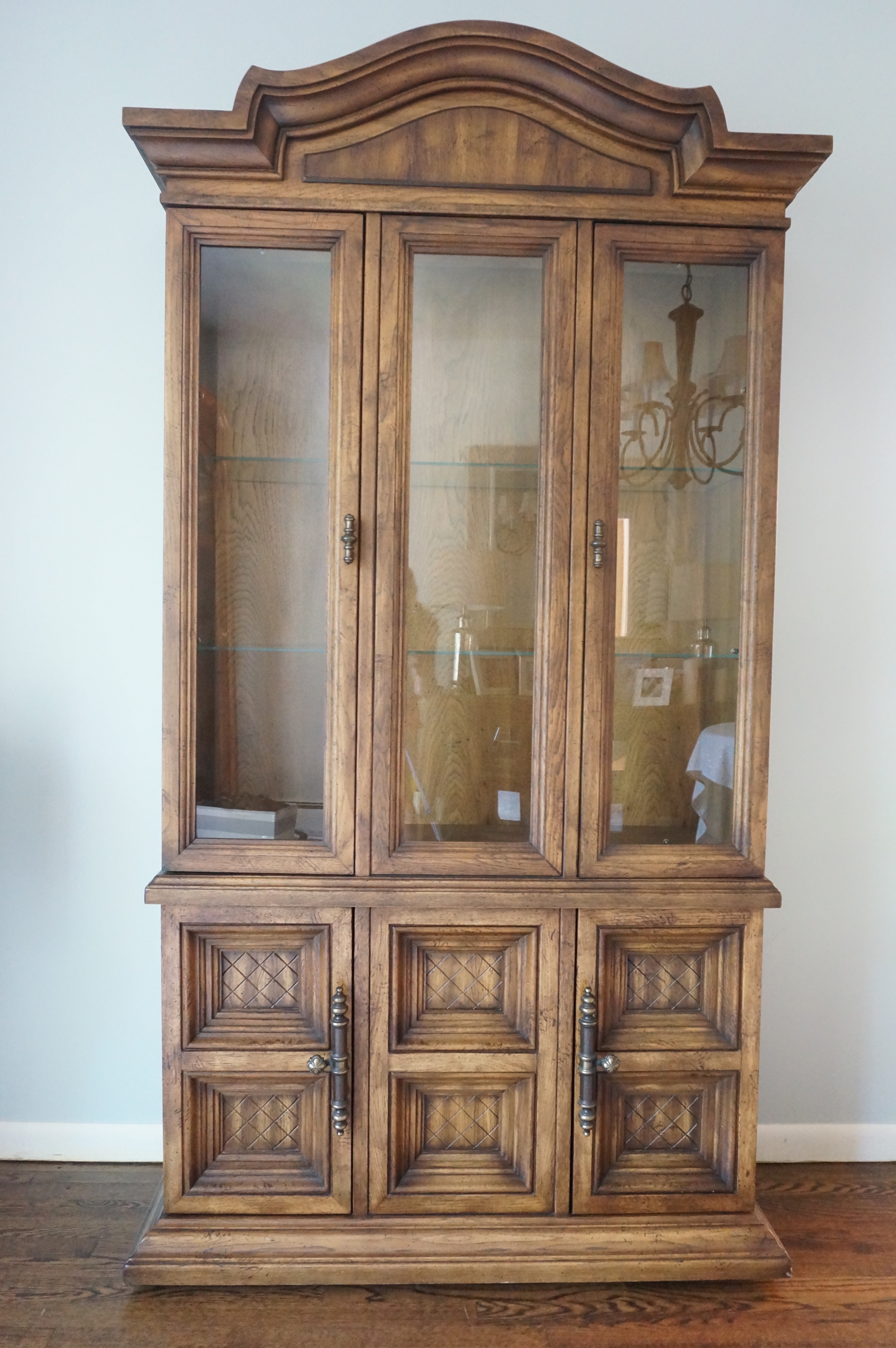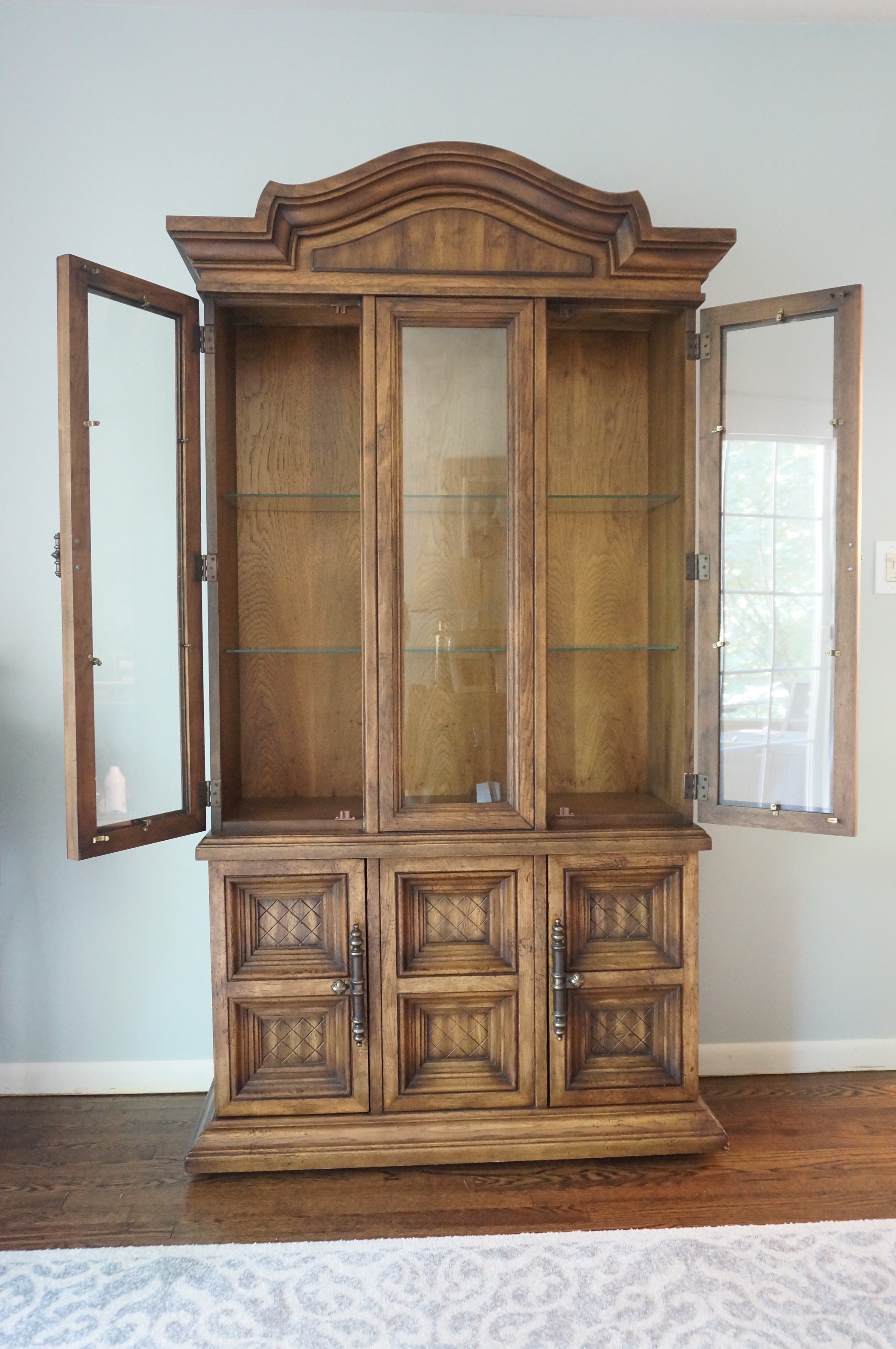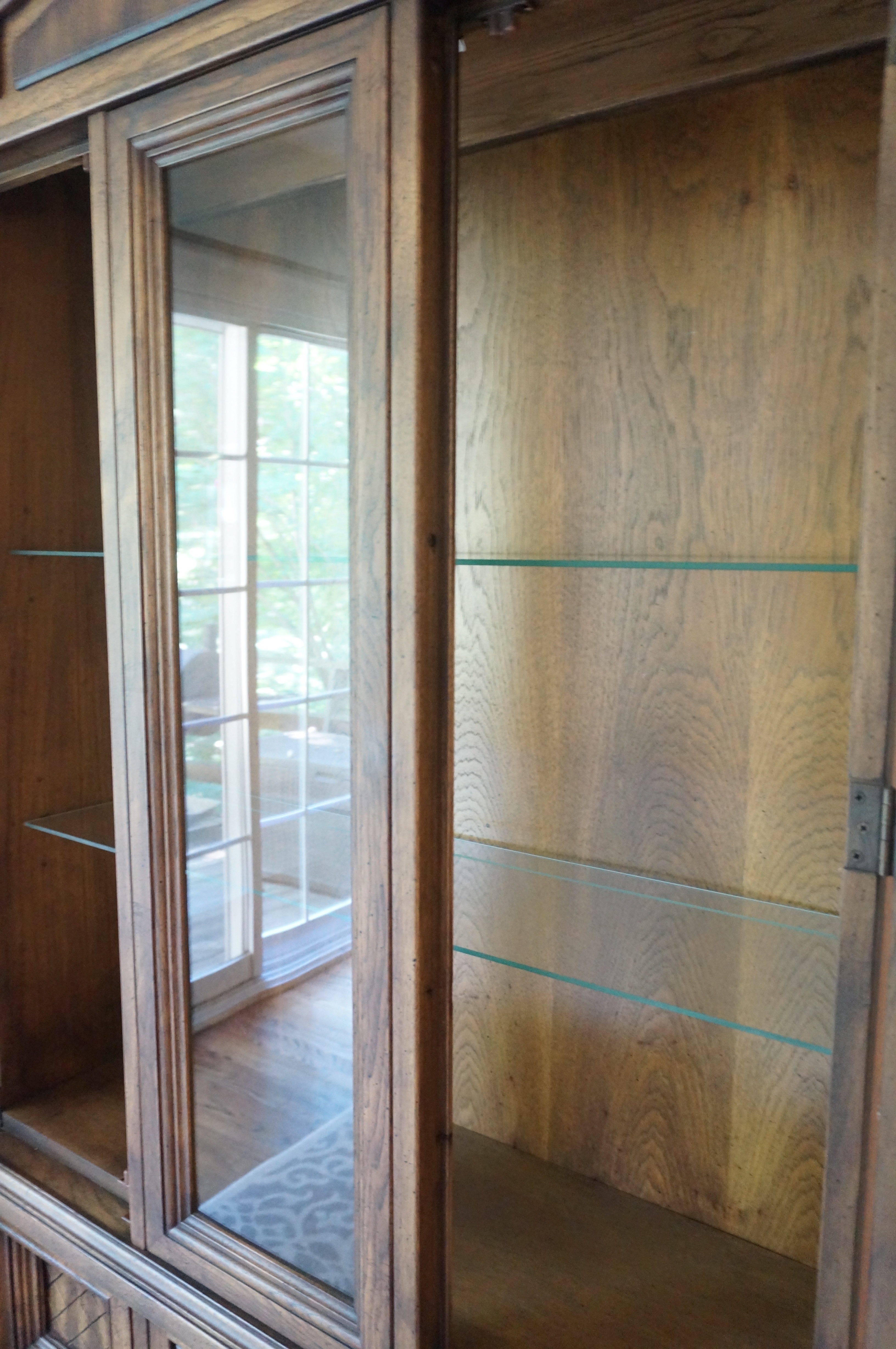 The plan was to go lighter with a cream color, wallpaper the inside, change the hardware, and just like with the hutch add mirrors to the bottom doors. I searched for wallpaper that mimicked the color of the buffet but ended up going a bit lighter. That ended up not working out and so I went back to the initial wallpaper and I love how it turned out! 
I decided to use chalk paint because it doesn't require you to sand or prime! I chose Old White by Annie Sloan. The only prepping that needed to be done was closing up the existing holes from the hardware since the new hardware would need new holes.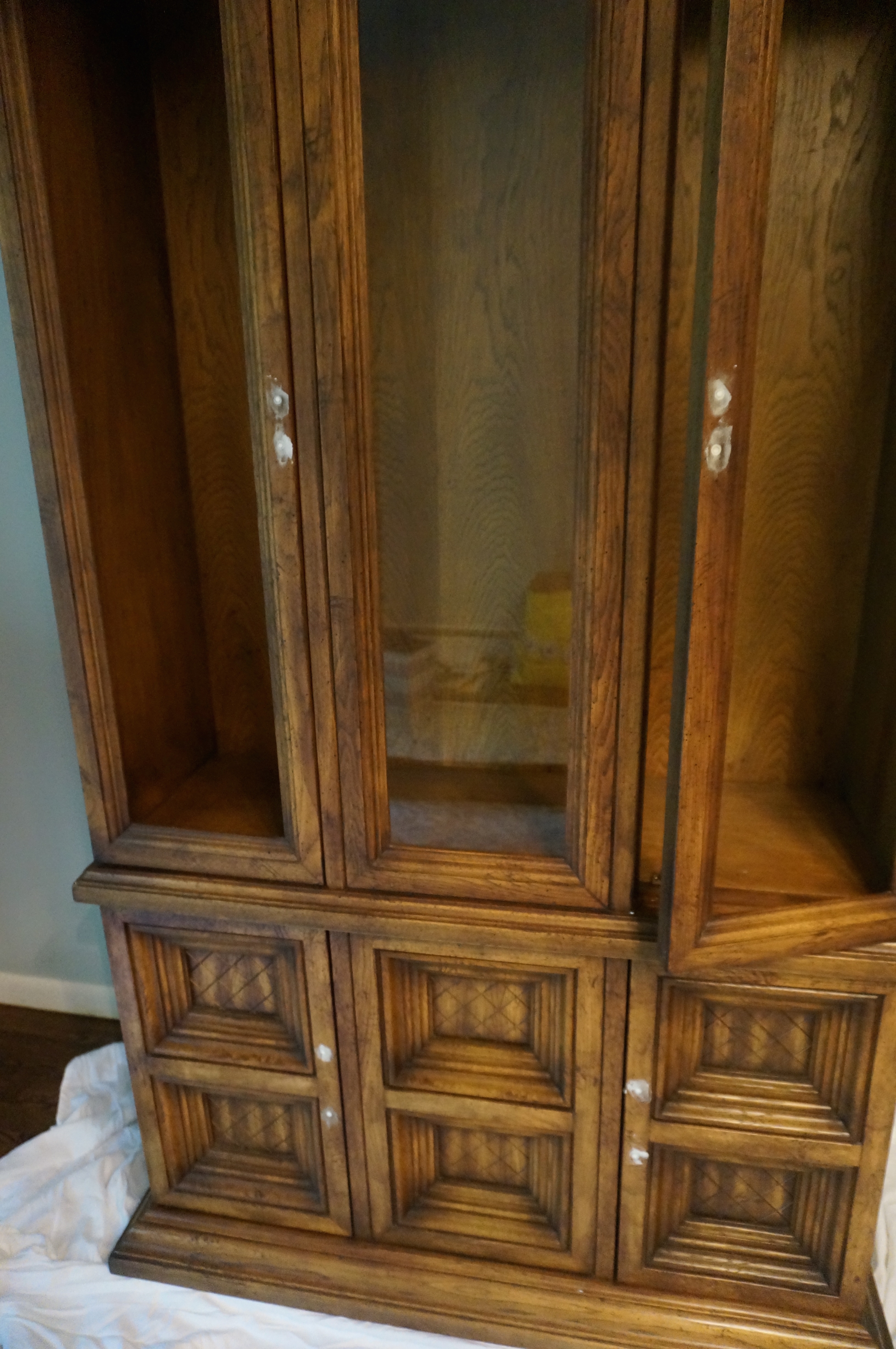 Here is the wallpaper that I used and one more look at the before.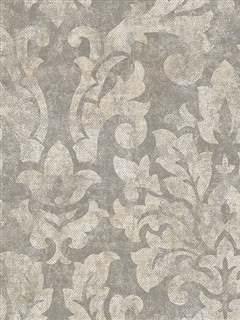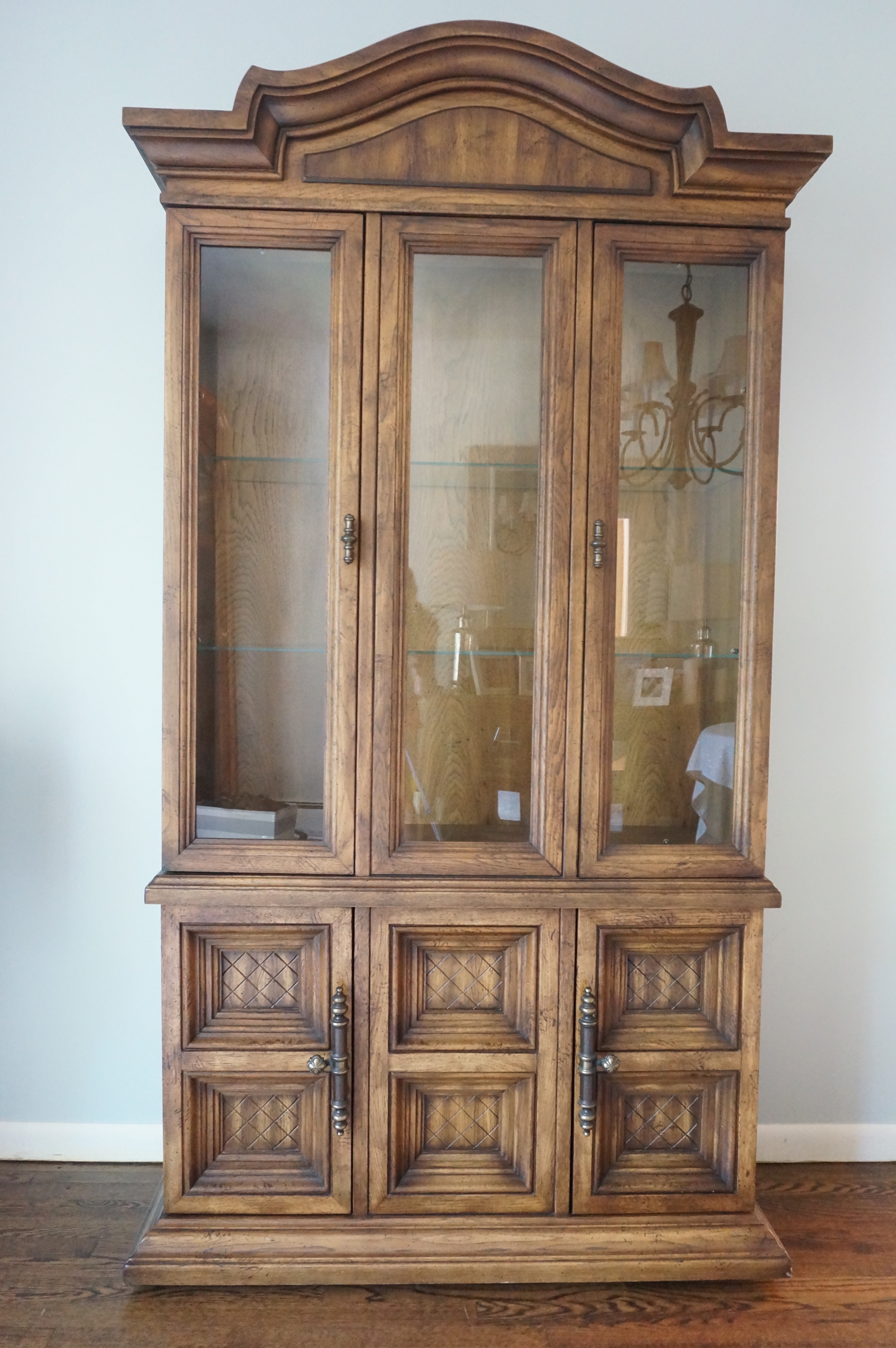 The After: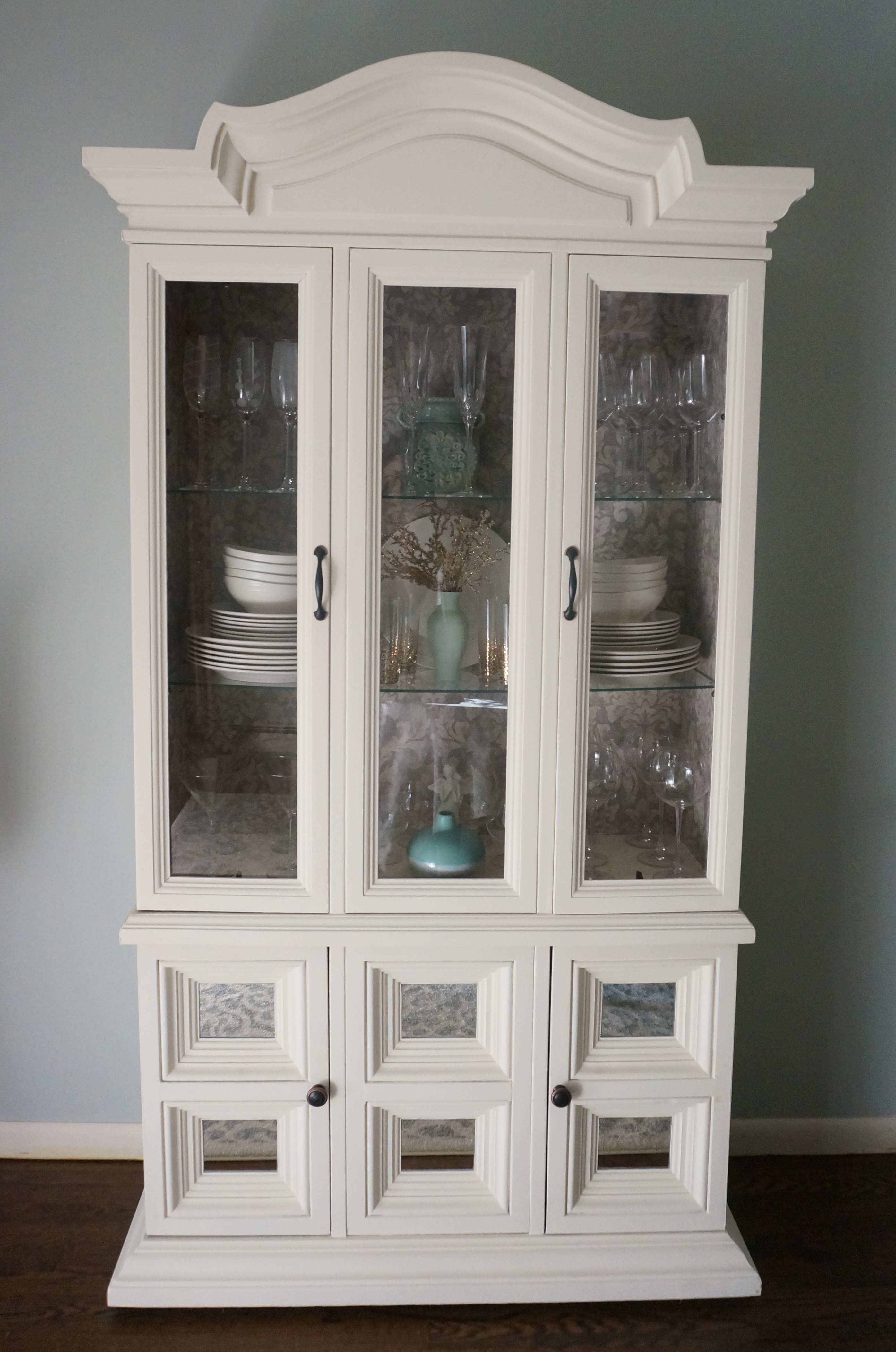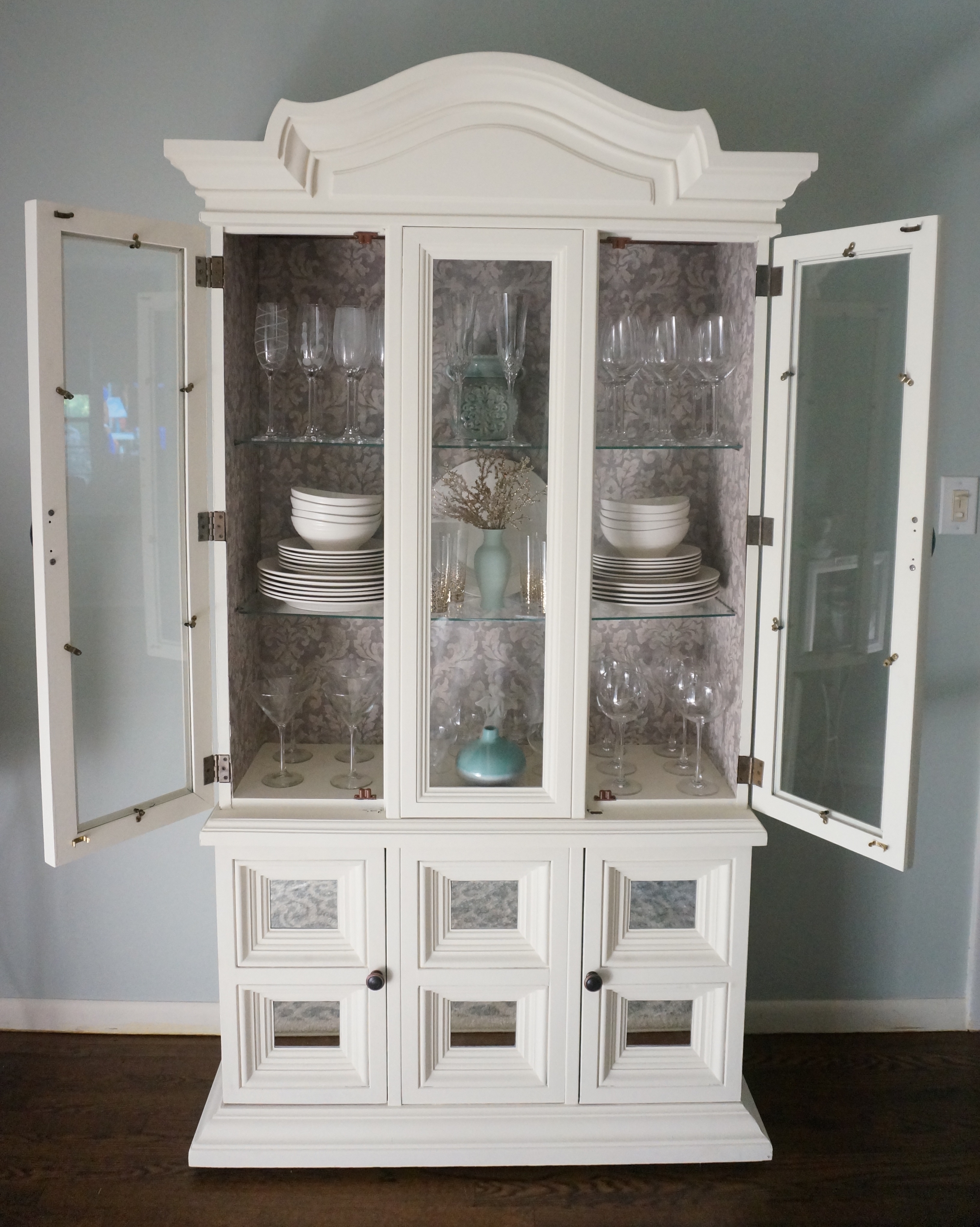 Isn't she a beauty! I love love how it turned out! I was nervous at first that the china and the paint color were too similar and everything was looking to monochromatic but the wallpaper really helps to break it up.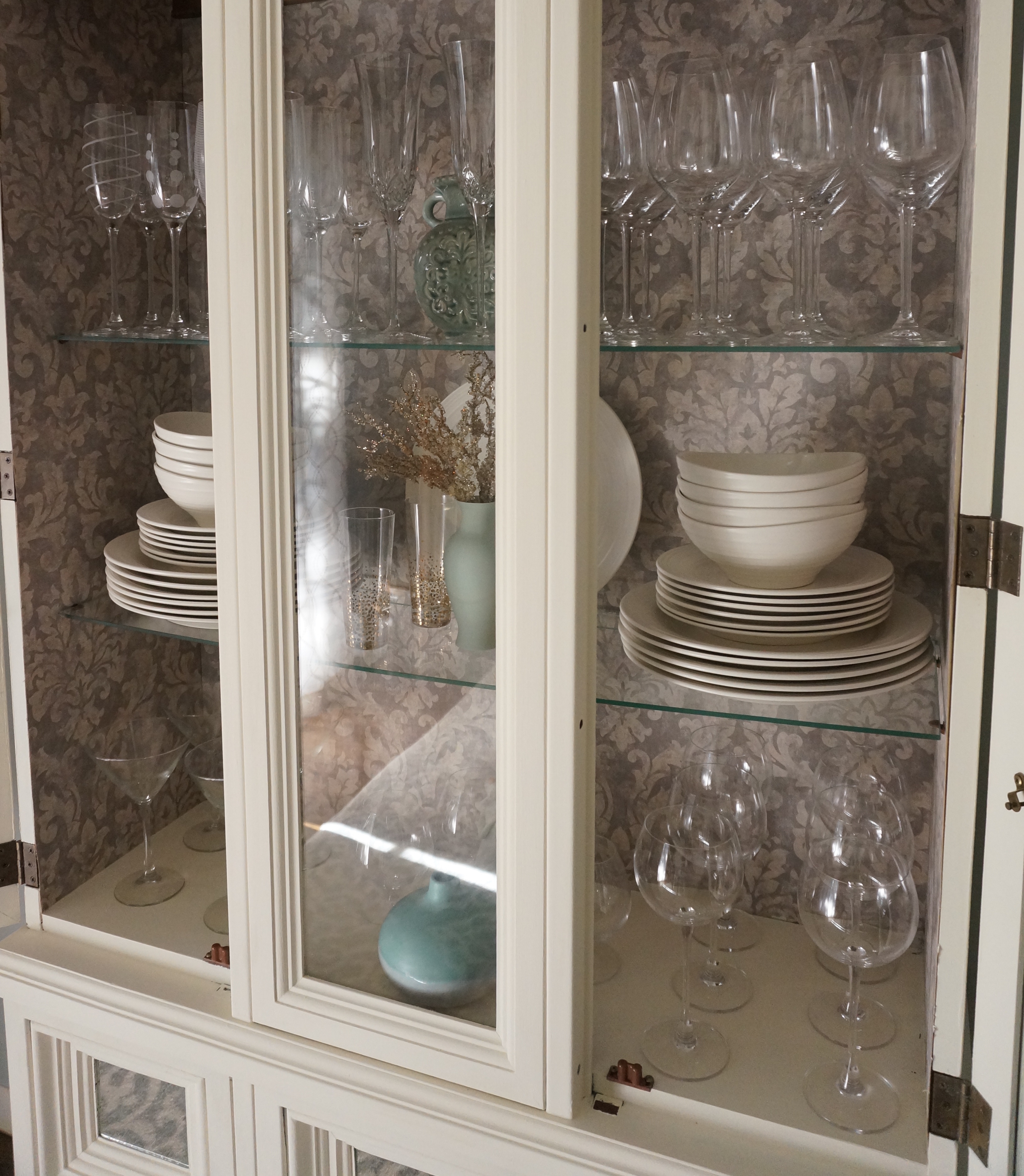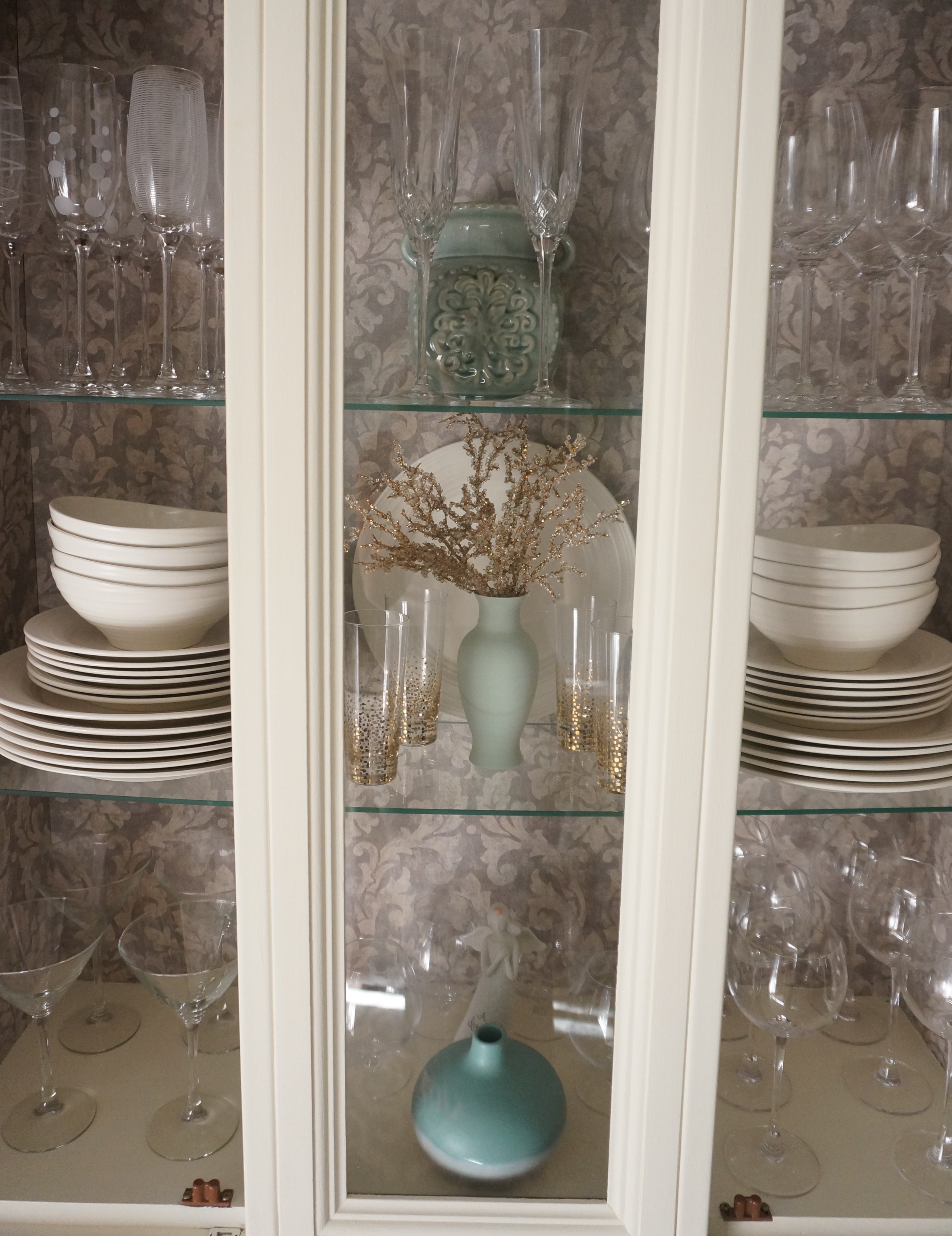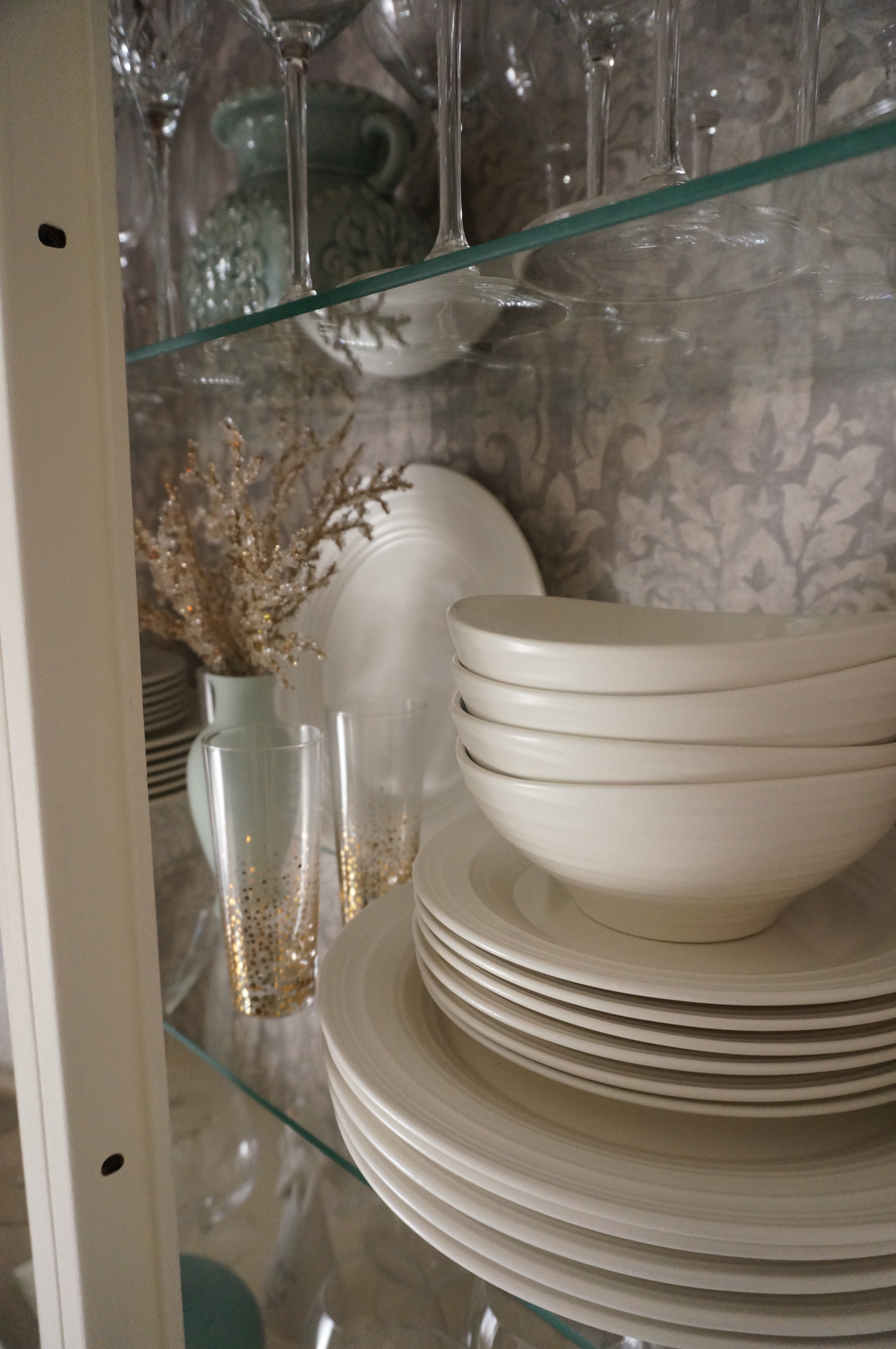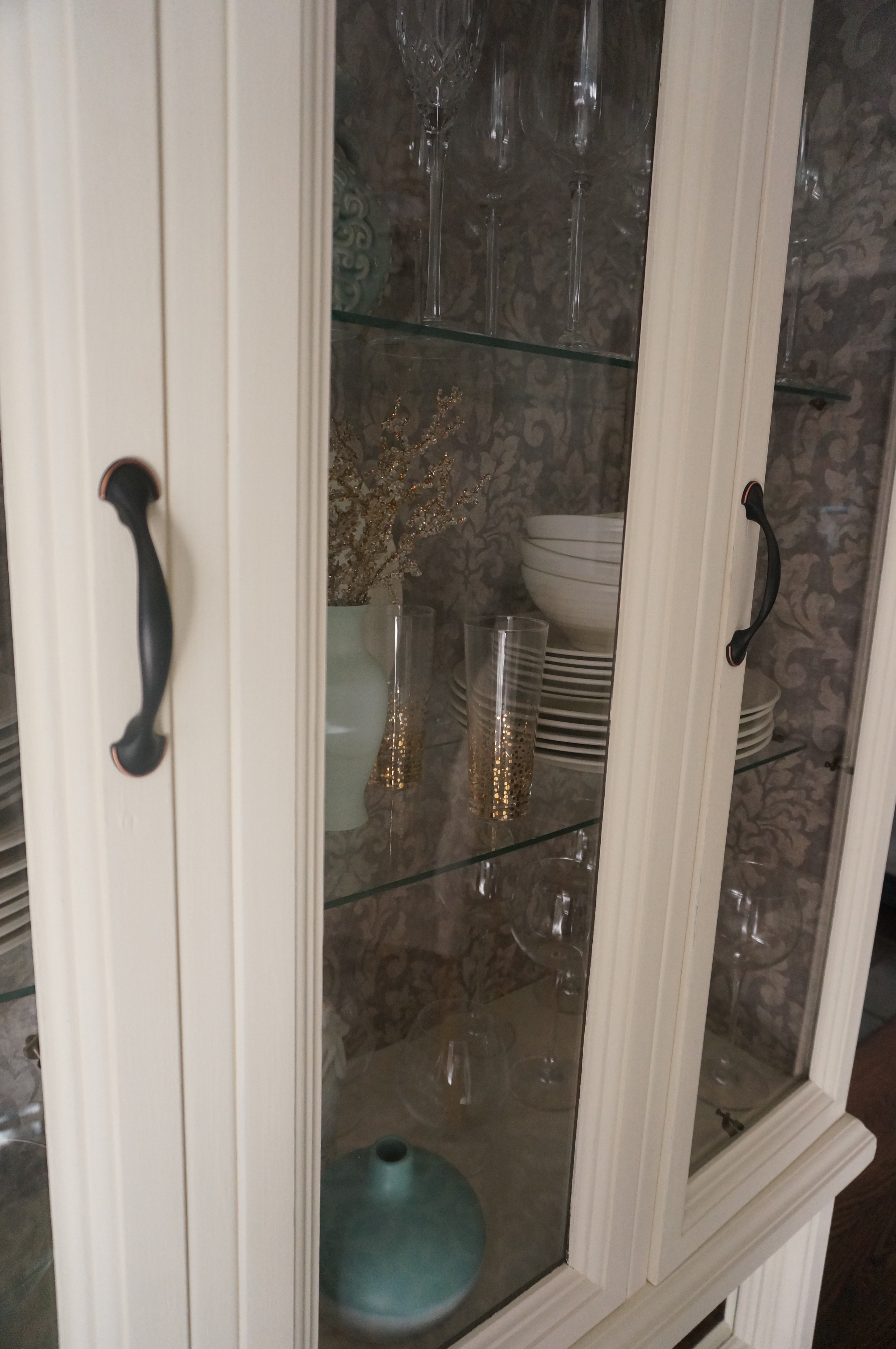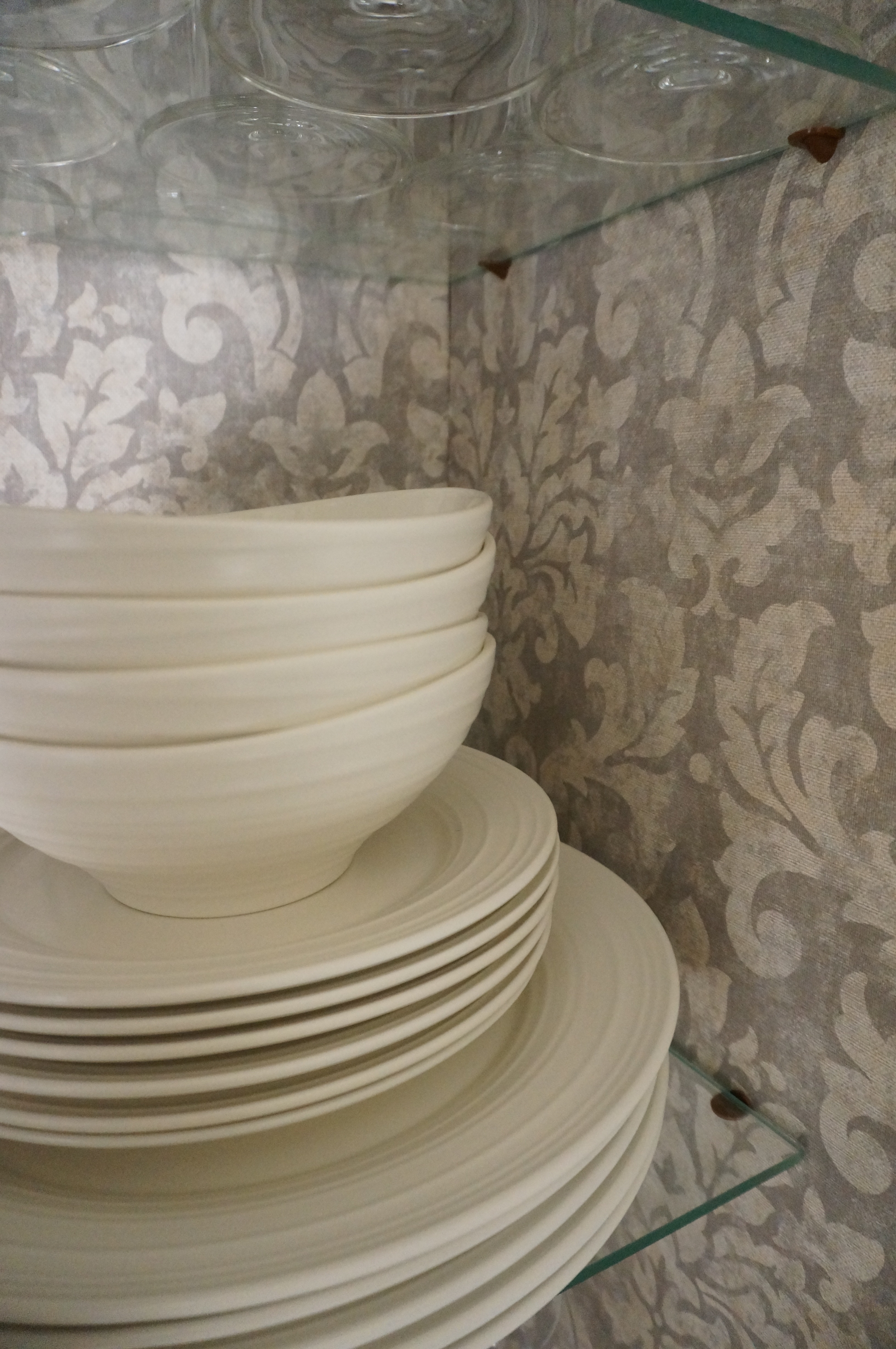 Now that this piece is done there are only a few more things left to do before this room is complete. One of those being building a new dining room table!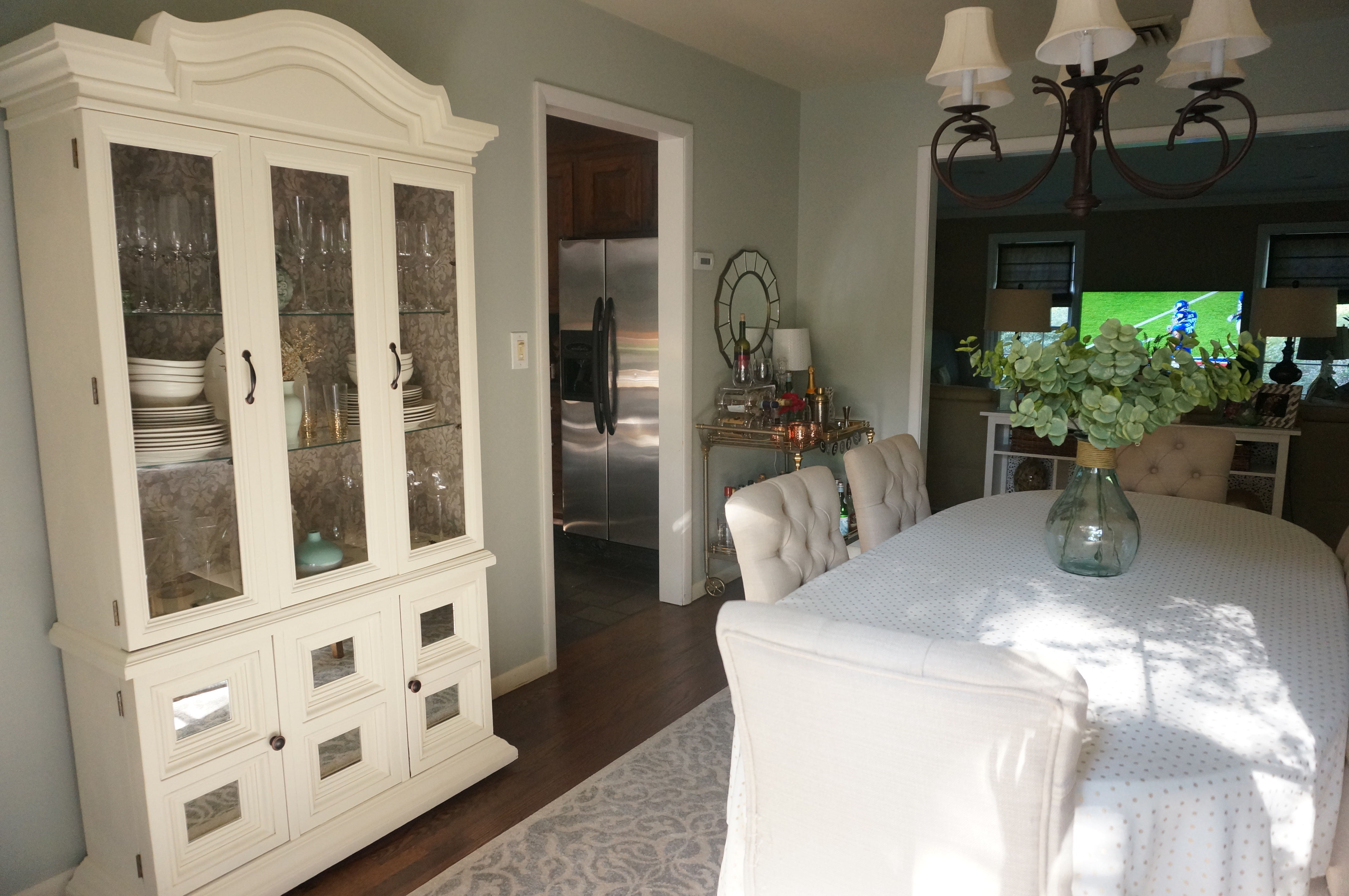 Another favorite time of day to gaze at this piece is at night when I get to turn the lights on!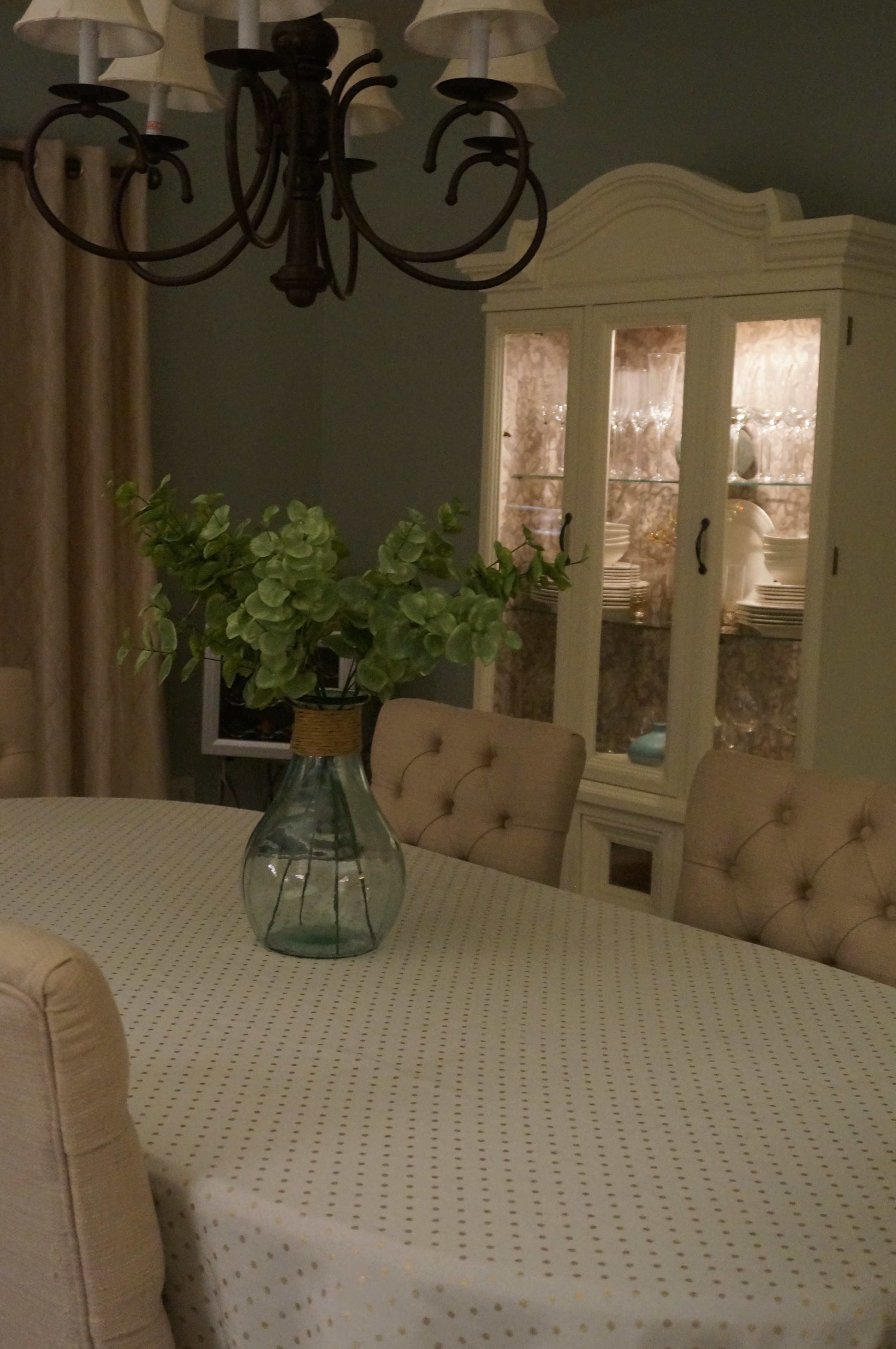 Do you have a piece in your home you'd love to give a makeover to? Have you tried chalk paint yet? 
Thanks so much for stopping by! xo
Don't forget to subscribe in the sidebar so you never miss a post!