Happy Holidays everyone! I hope you're soaking in all that this wonderful time of year has to offer! I decided to extend it by putting up my Christmas tree shortly after Halloween and I'm so happy I did! When I mentioned it to my husband he was so excited it was a no brainer. I knew I married him for a reason ;). 
I try to change up my tree each year. I've done green and white a couple years ago and all white last year but this year I went with gold and because I have the white I tossed some pieces in there as well.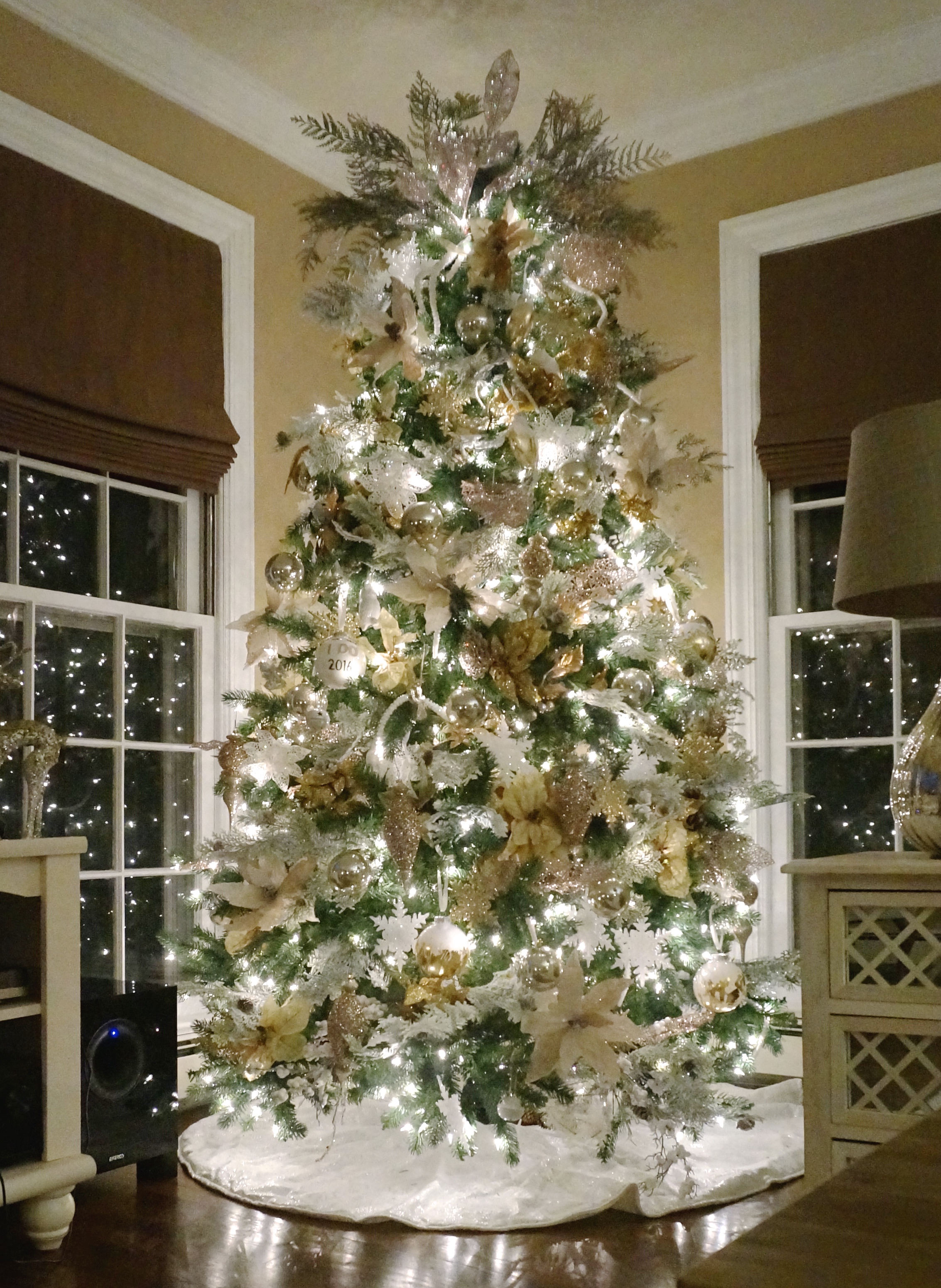 I am a huge fan of tree fillers but I also love classic round ornaments so I wanted to add some more. When I was going through my bins I found a bag of  clear ornaments and went to my craft drawers and grabbed some gold leaf and white paint and decided to make some ornaments of my own!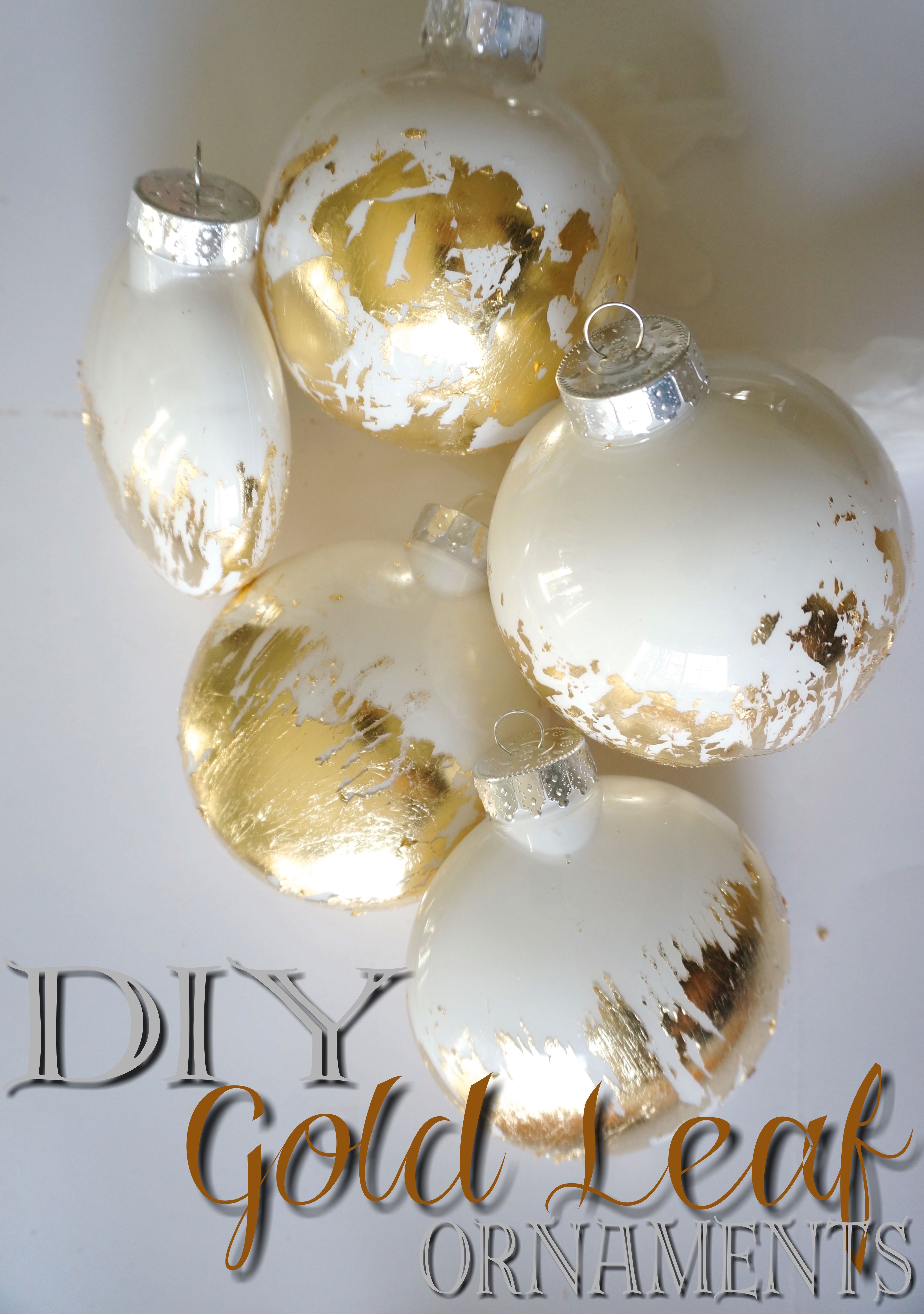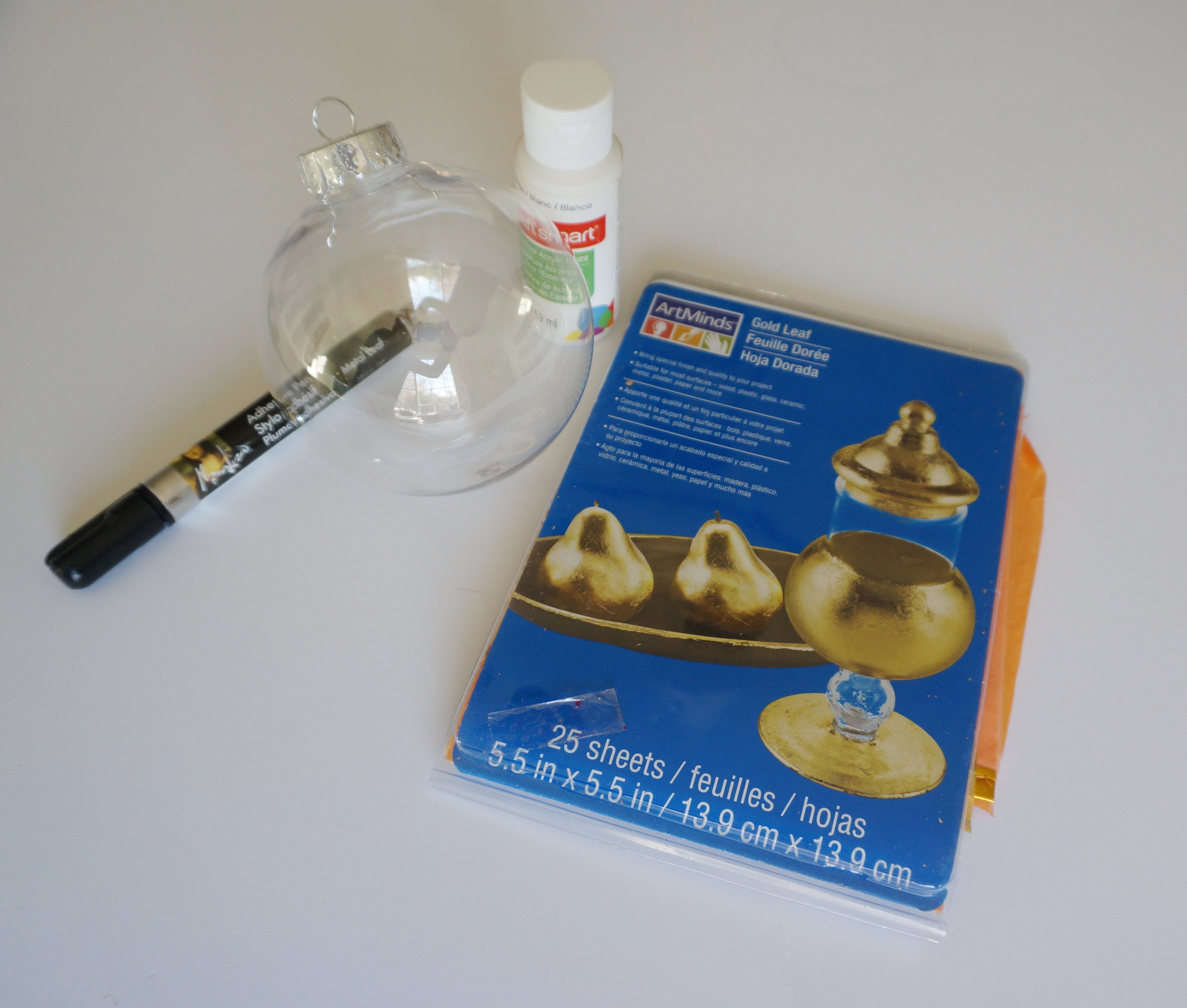 The first thing I did was pour the paint inside the ornament to coat it. I added a little drop of water to make it spread easier. Make sure to hold the ornament open side down to let out any extra paint.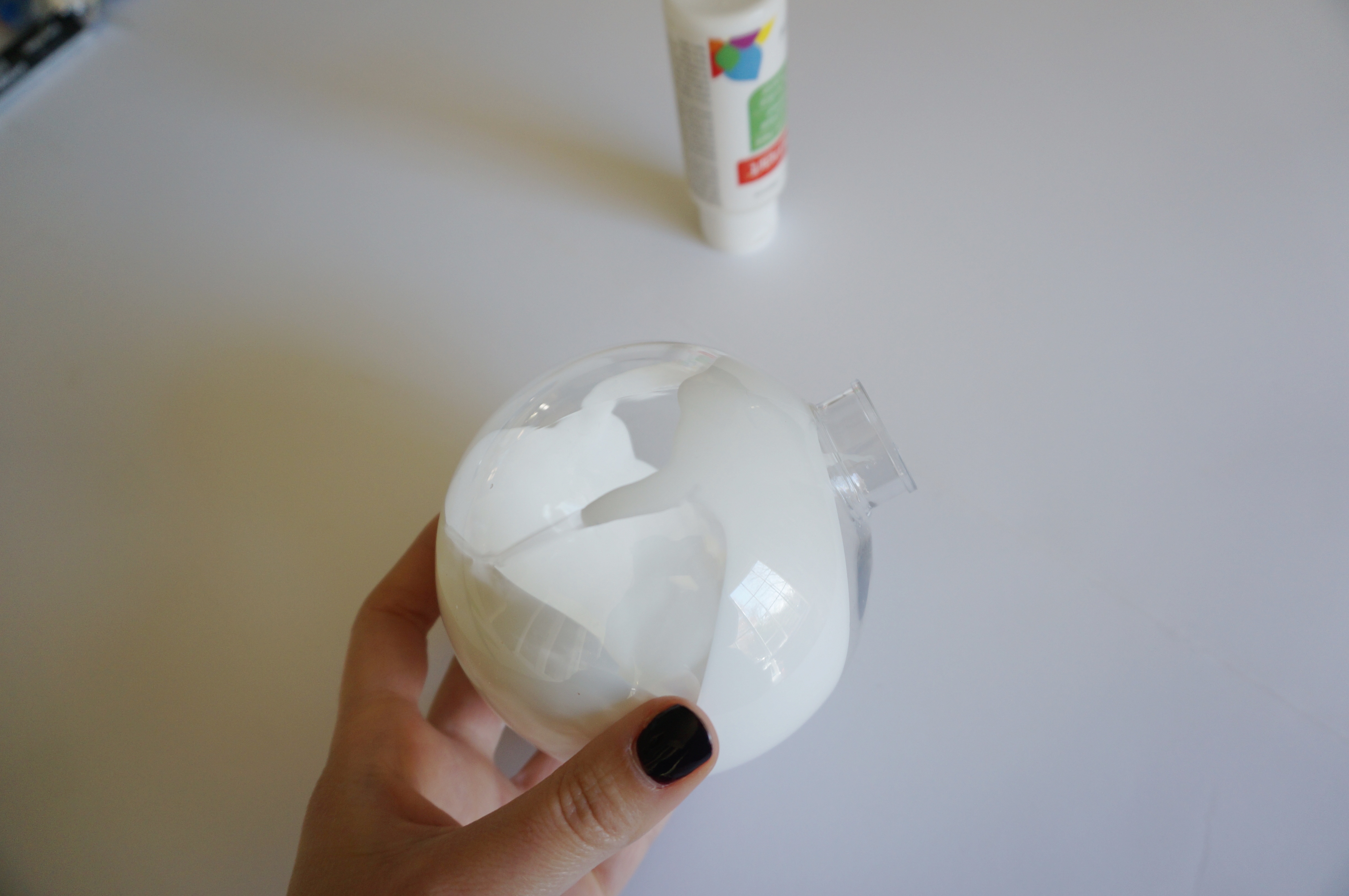 Once that was complete I used my gold leaf pen to apply the adhesive all along the bottom of the ornament. I wasn't careful by any means, I just spread it all around just making sure to cover it. Once it was tacky feeling I laid the gold leaf sheet on it.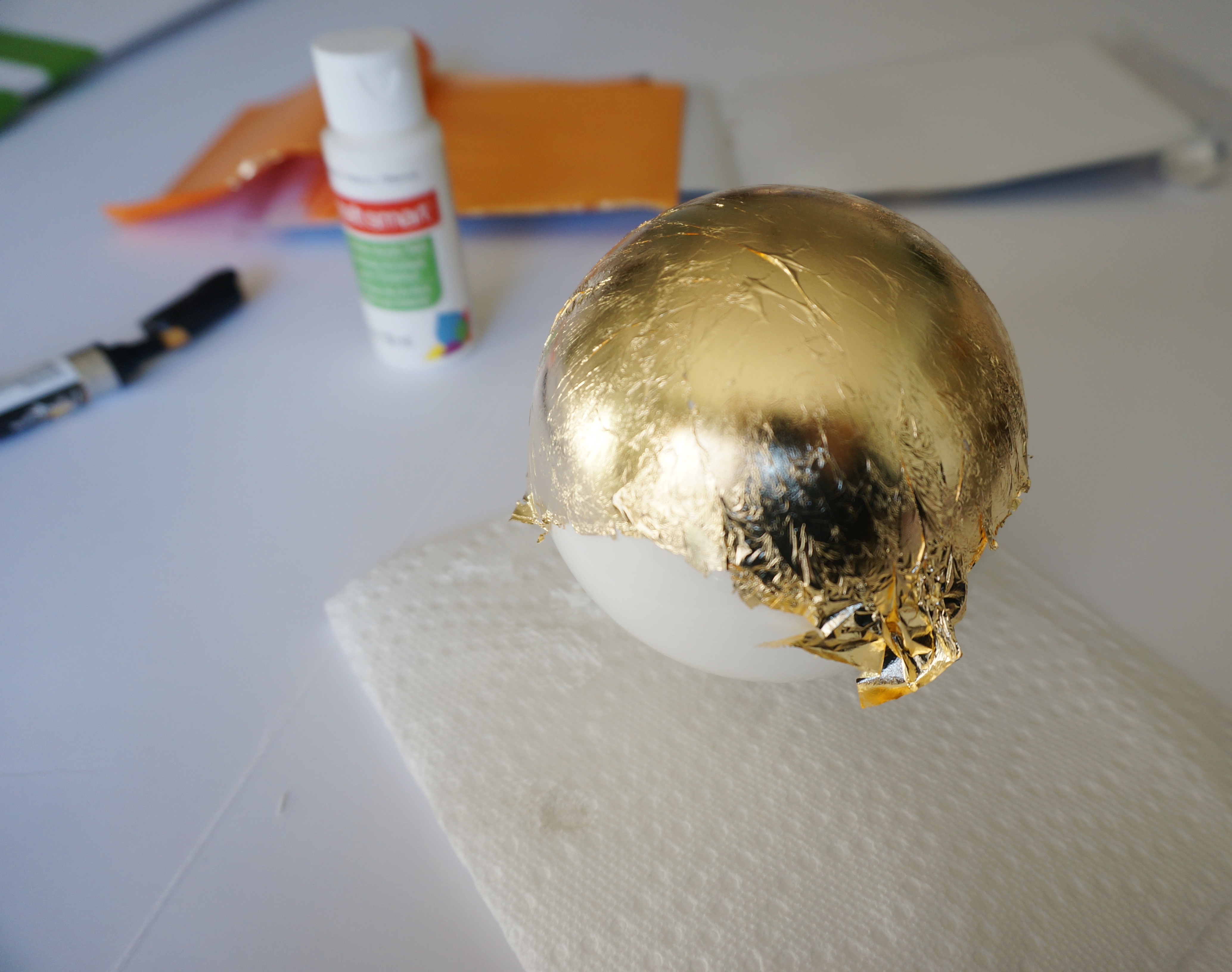 At first I was using a brush to wipe off the excess paper but then I switched to my fingers and found that to be easier.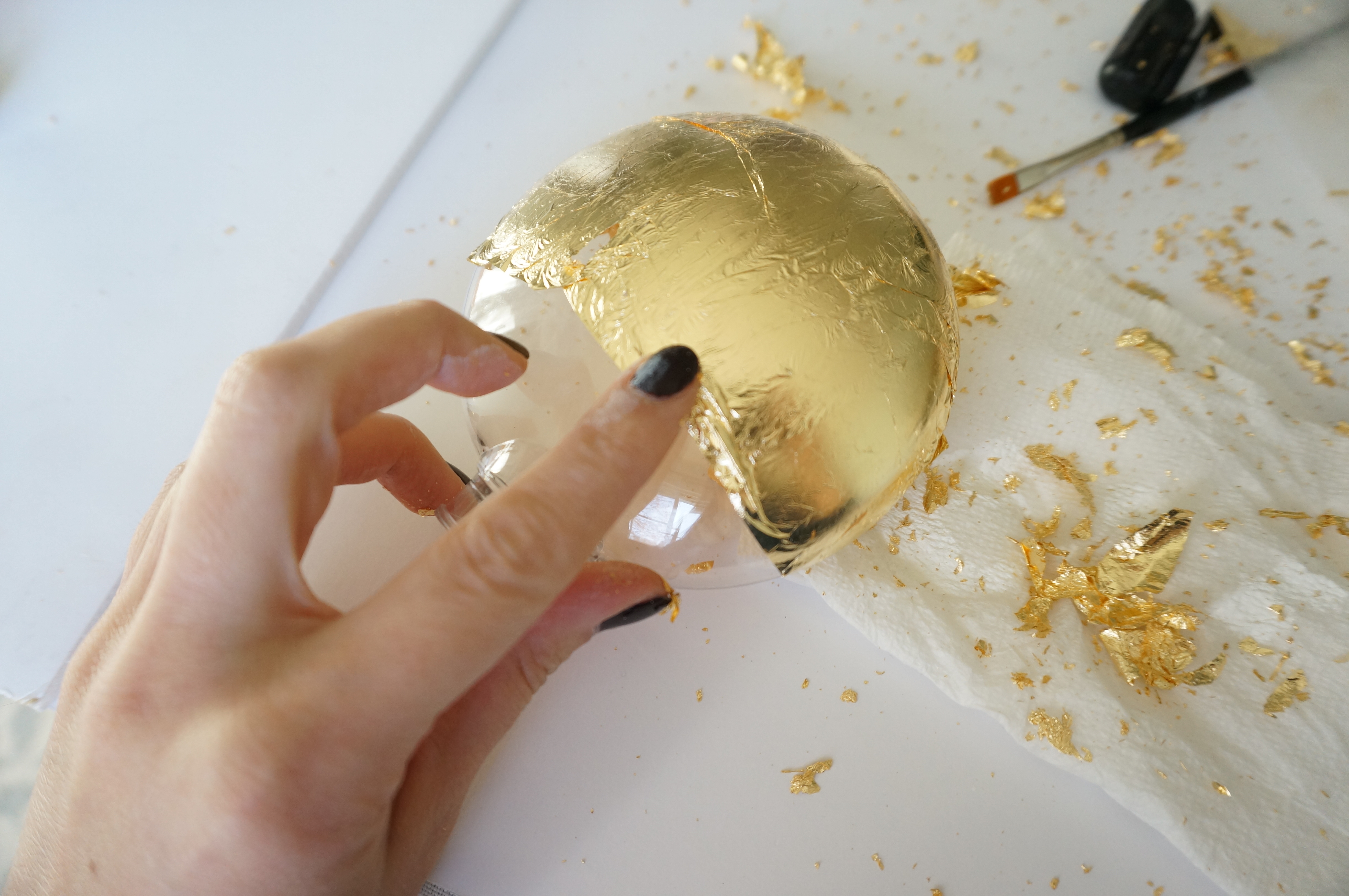 I continued this same process with all the ornaments and then added ribbon to the tops for hanging!
Another fun thing I did was after filling an ornament with paint I used a sharpie and some adhesive letters to make a We said "I Do" 2016 ornament! I love how they all turned out!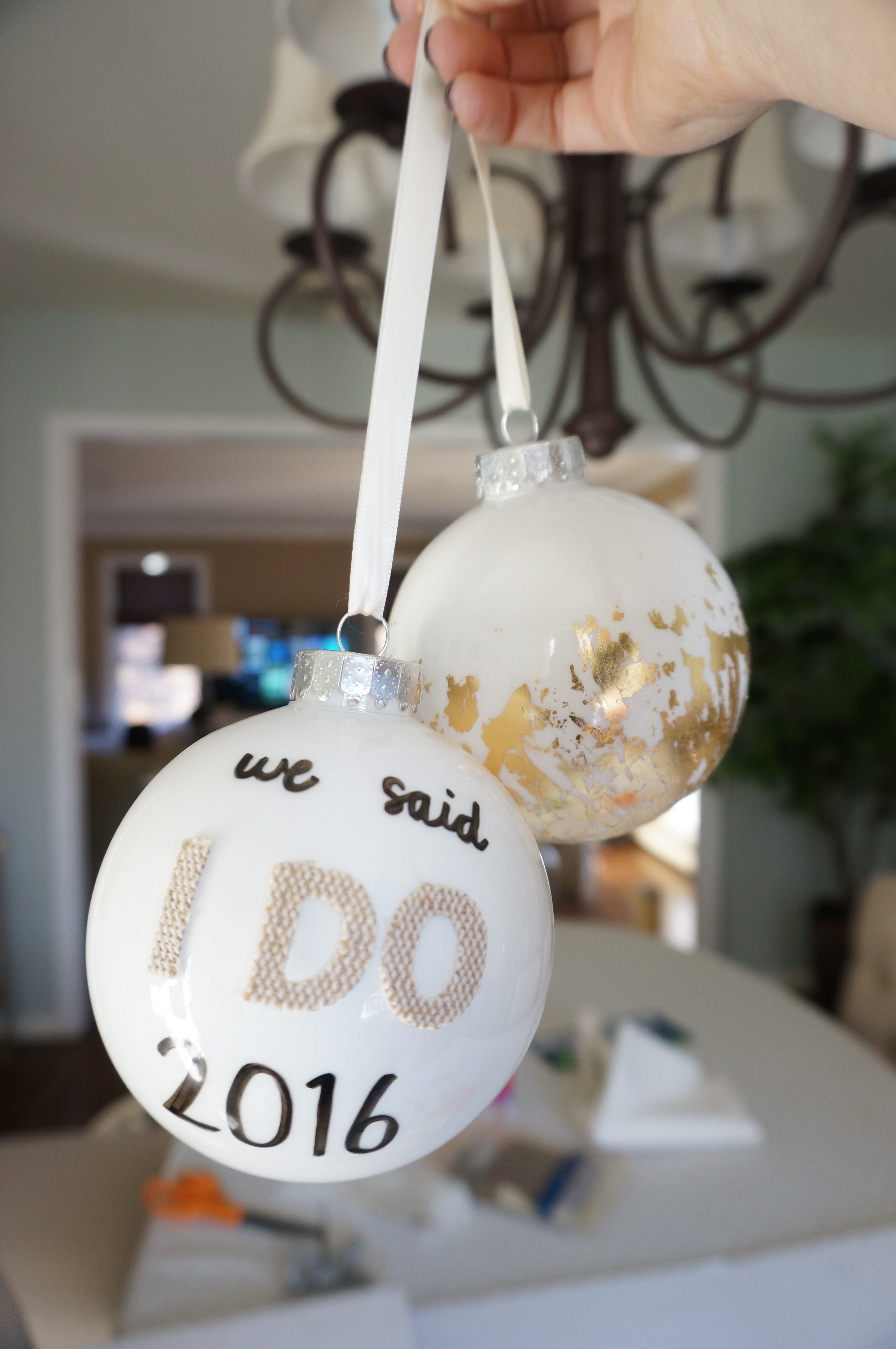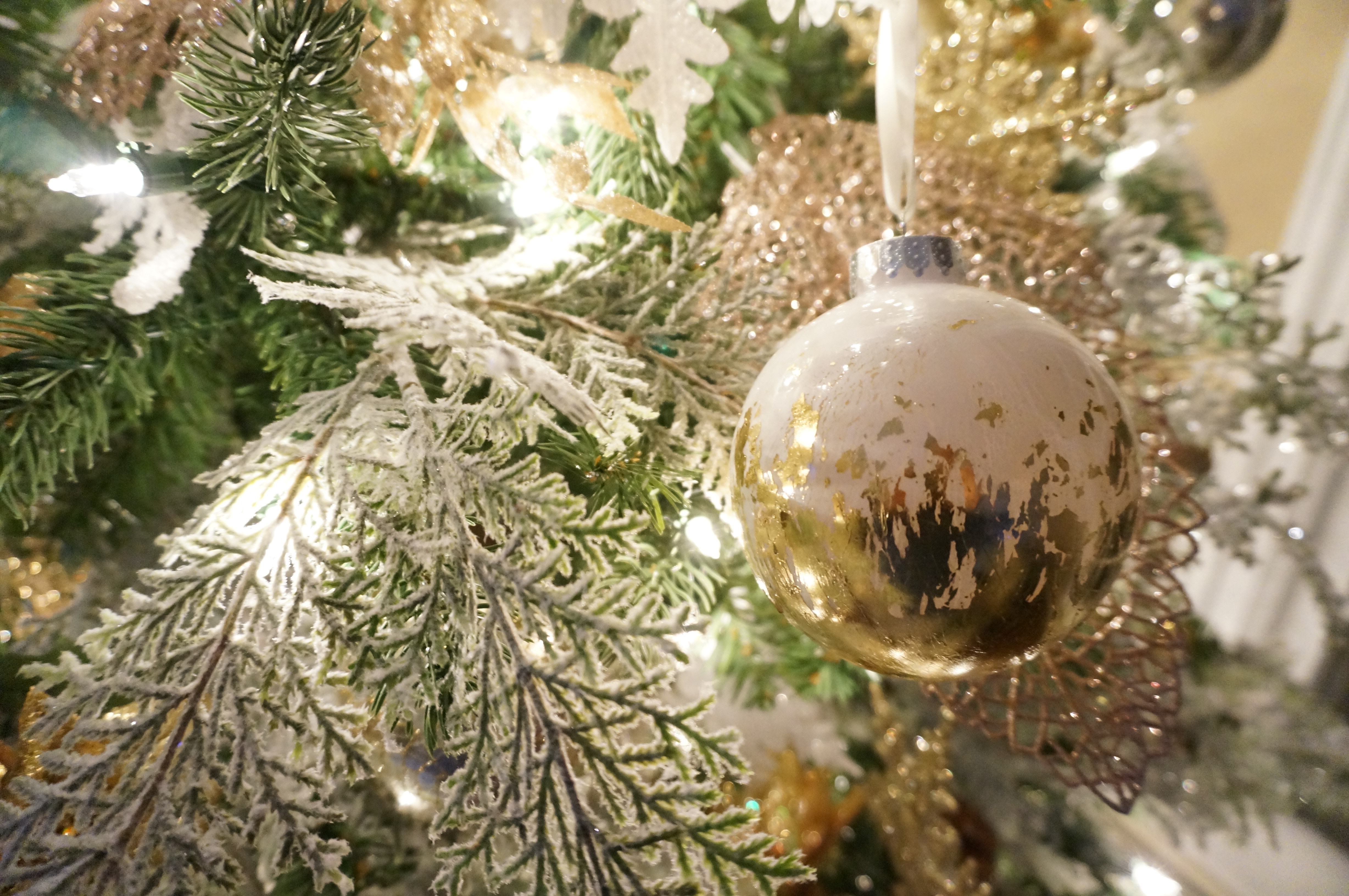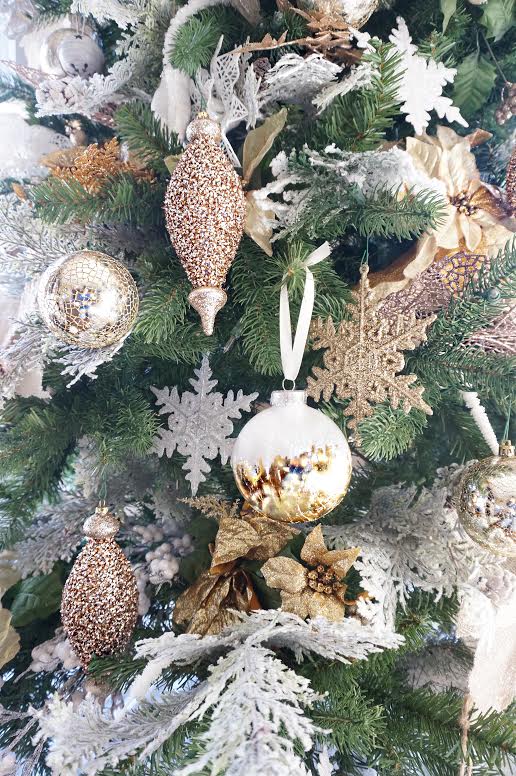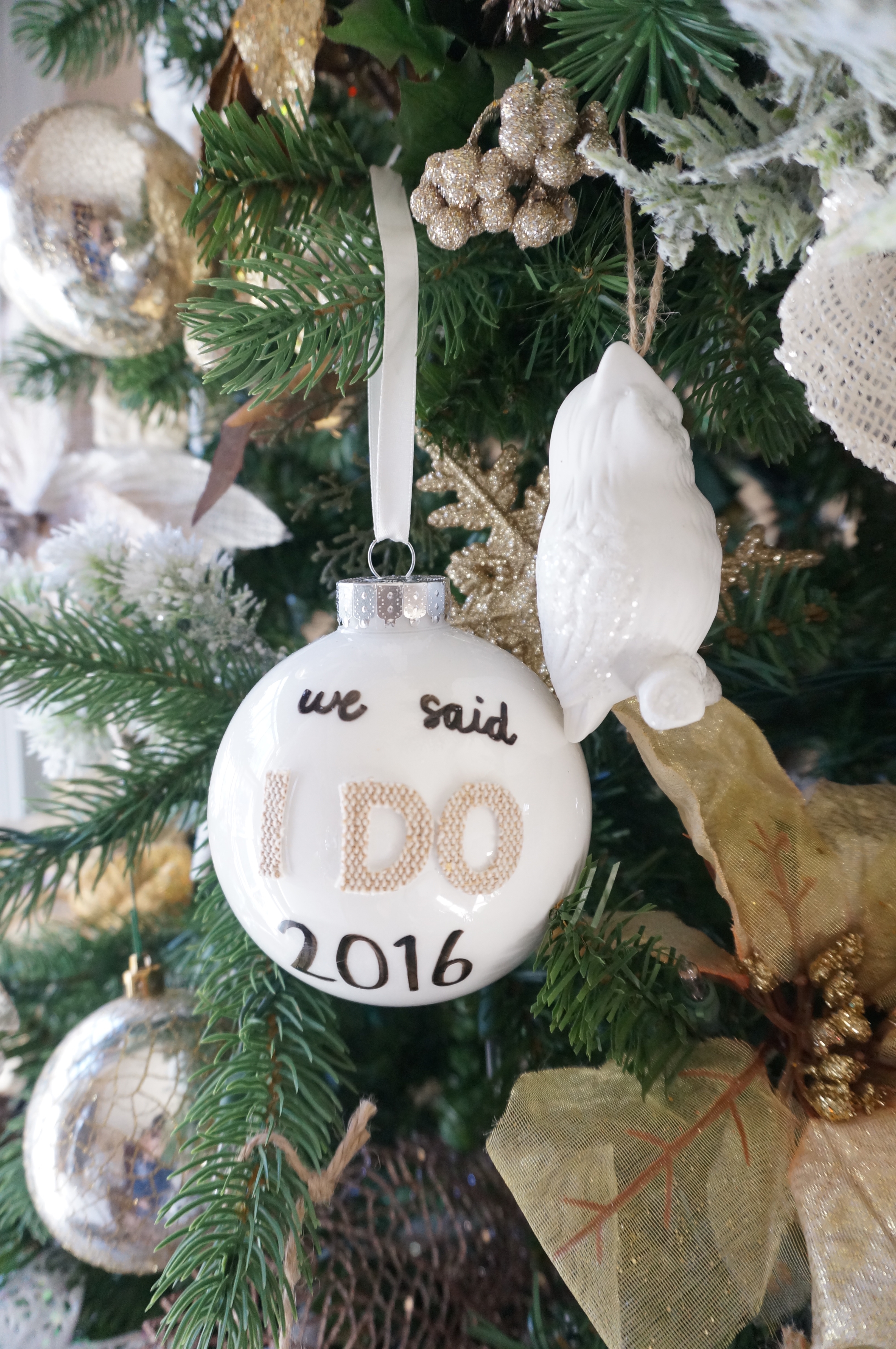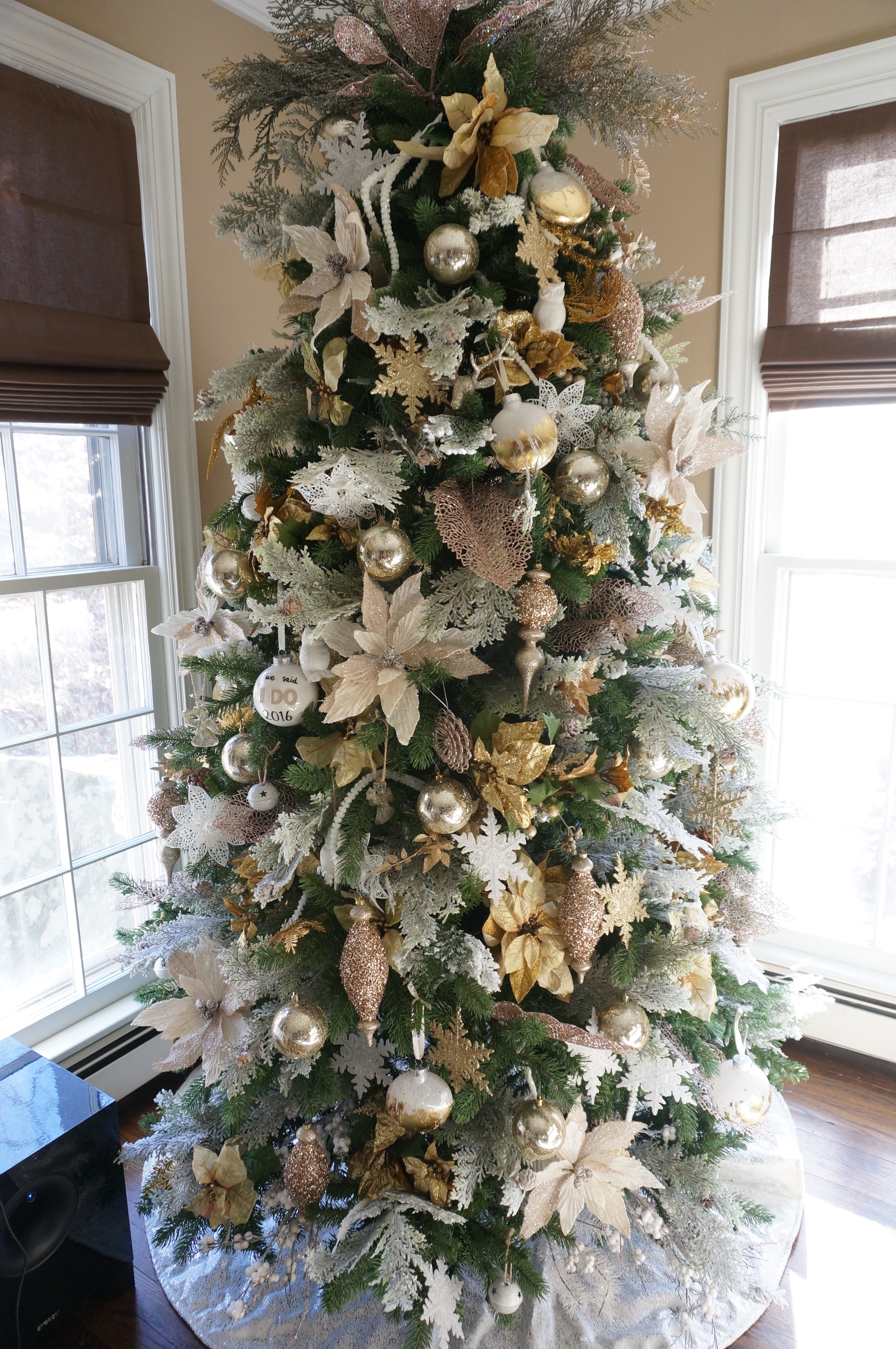 Anyone else change up their tree each year? What's been your favorite color scheme yet?
Thanks for stopping by!