Is it just me or has this summer flown by? Well, come to think of it I don't think I've ever said this summer is taking forever so I guess it's normal. As sad as it is for summer to end you can't deny the excitement that comes with knowing that Fall is around the corner. Right around this time of year I turn into a middle schooler who can't wait to go back to school clothes shopping. 
One of my favorite staples to purchase are booties! I own way too many and yet I still keep adding to the collection…it's a problem! I managed to only go with 2 new pairs for the Fall but I did do a round up of some other booties I would love to have but am holding back on! I thought I'd share them this way if you buy a pair I can feel good knowing they will end up on someones feet!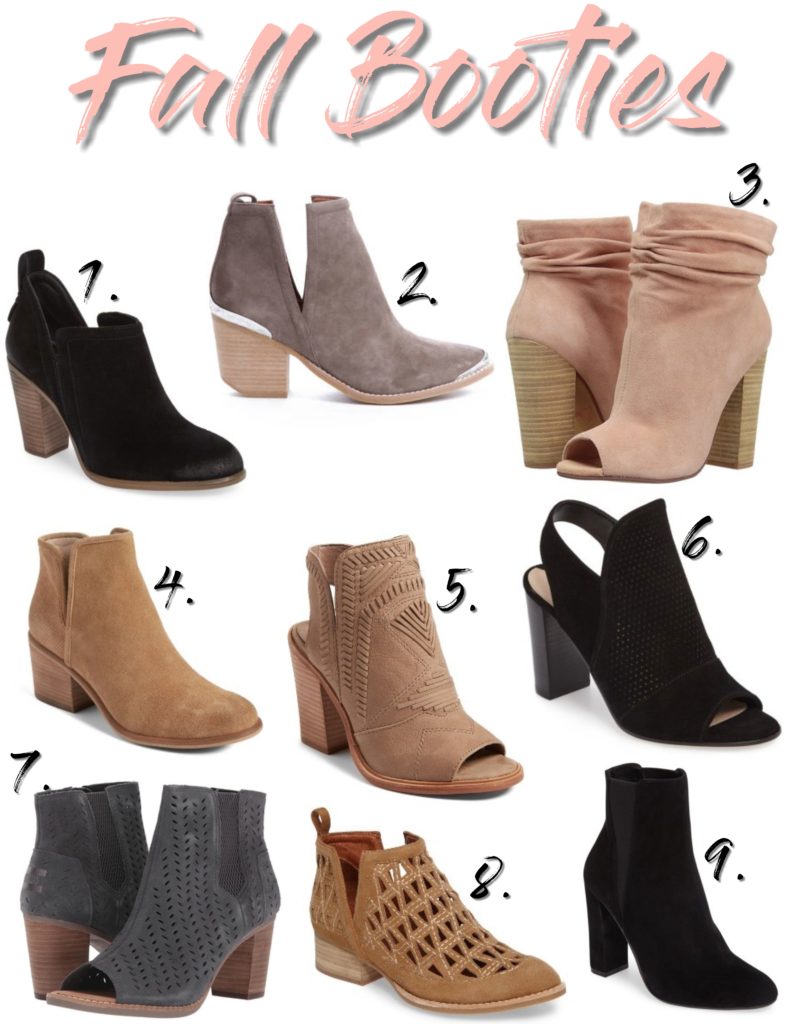 1. Vince Camuto Francia Bootie
2. Jeffery Campbell Western Cutout Bootie
3. Kristen Cavallari Laurel Slouch Bootie
4. Hinge Barris Block Heel Bootie
5. Vince Camuto Karinta Block Heel Bootie
6. Via Spiga Gaze Block Heel Sandal
7. Toms Majorca Peep Toe
8. Jeffery Campbell Saget Spilt Shaft Cutout Bootie
9. Steve Madden Effect Block Heel Bootie
This there a staple piece in your closet that you can't get enough of?