Thank you all so much for the comments, emails and texts on our engagement! We have yet to make any official wedding plans as we are still enjoying the engagement for as long as we can! I'm currently working on a few projects around the house that I wanted to complete before the end of summer and now that we are nearing the end of July I know the time will fly! I must say though, it has been a fantastic summer so far! A few weeks ago on the 4th of July we went up to our friends house by the lake and enjoyed a great day of food, friends and fireworks.  Something else I did that day was have the most amazing sangria! When we talked about throwing a BBQ at the house last week I knew I had to recreate it so we reached out and got the recipe and I thought I would share it with you guys.  I mean you really can't go wrong with a chilled glass of white wine and fruit! I should warn you though, this drink is dangerous.  It goes down real smooth and is beyond delicious! I made mine the day before so the fruit would have time to really release its juices into the liquor. Here's what you'll need:
4 bottles of Moscato wine
4 cans (48 ounces) of lemon-lime soda
1 cup Brandy
1 cup Peach Schnapps
2 fresh peaches (pitted and sliced)
2 mangos (peeled, seeded, and sliced)
1/2 pineapple (cut into chunks)
1 container of strawberries
1 container of raspberries

To make life easier you could always buy the pre-cut mangos and pineapples to save you some time.
In a one gallon beverage dispenser add all your fruit and then pour in your liquor.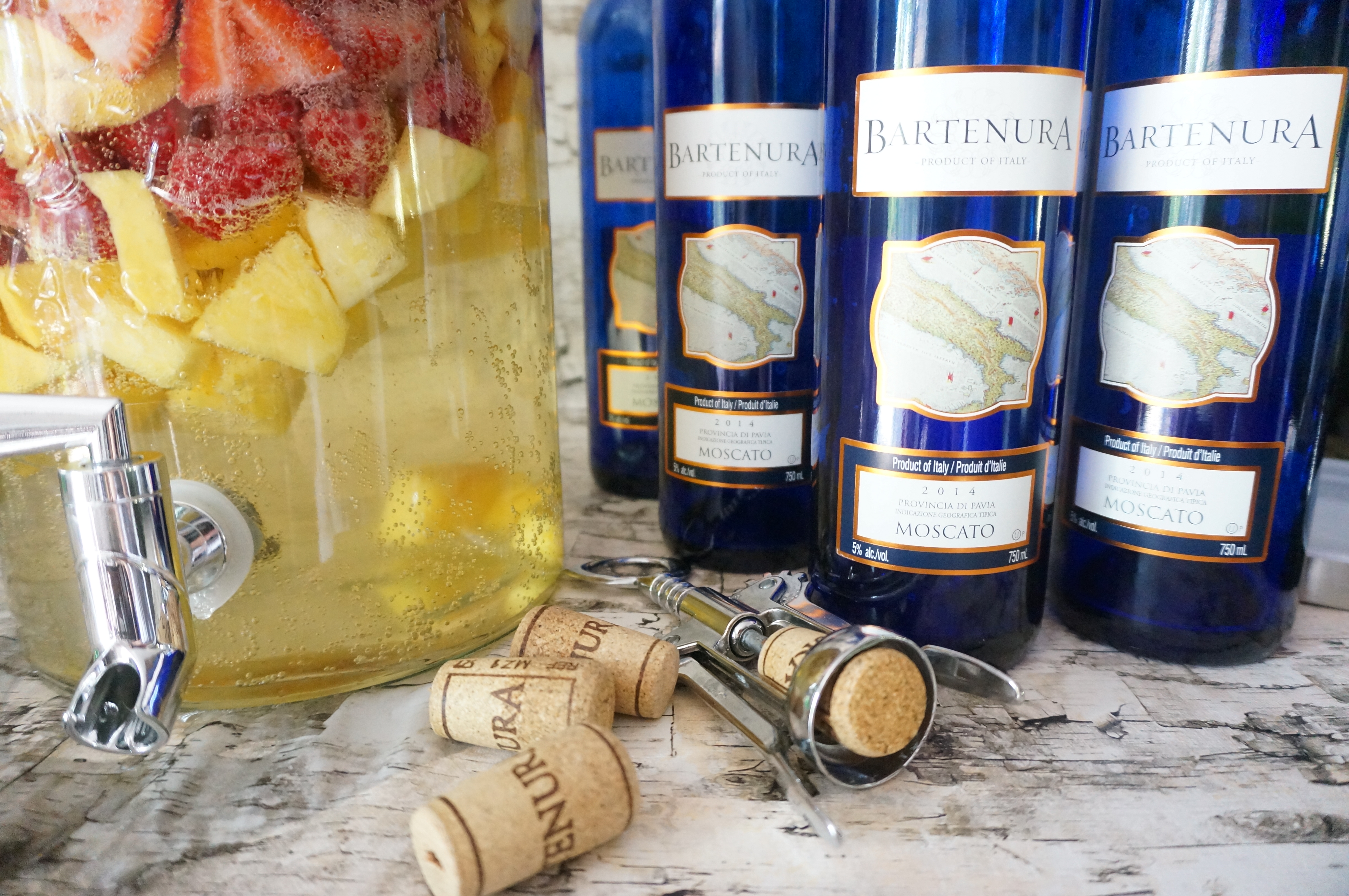 Give it a little mix, store it in the fridge, and when your ready, enjoy! It's great for BBQ's, any outdoor party or even a fun ladies night!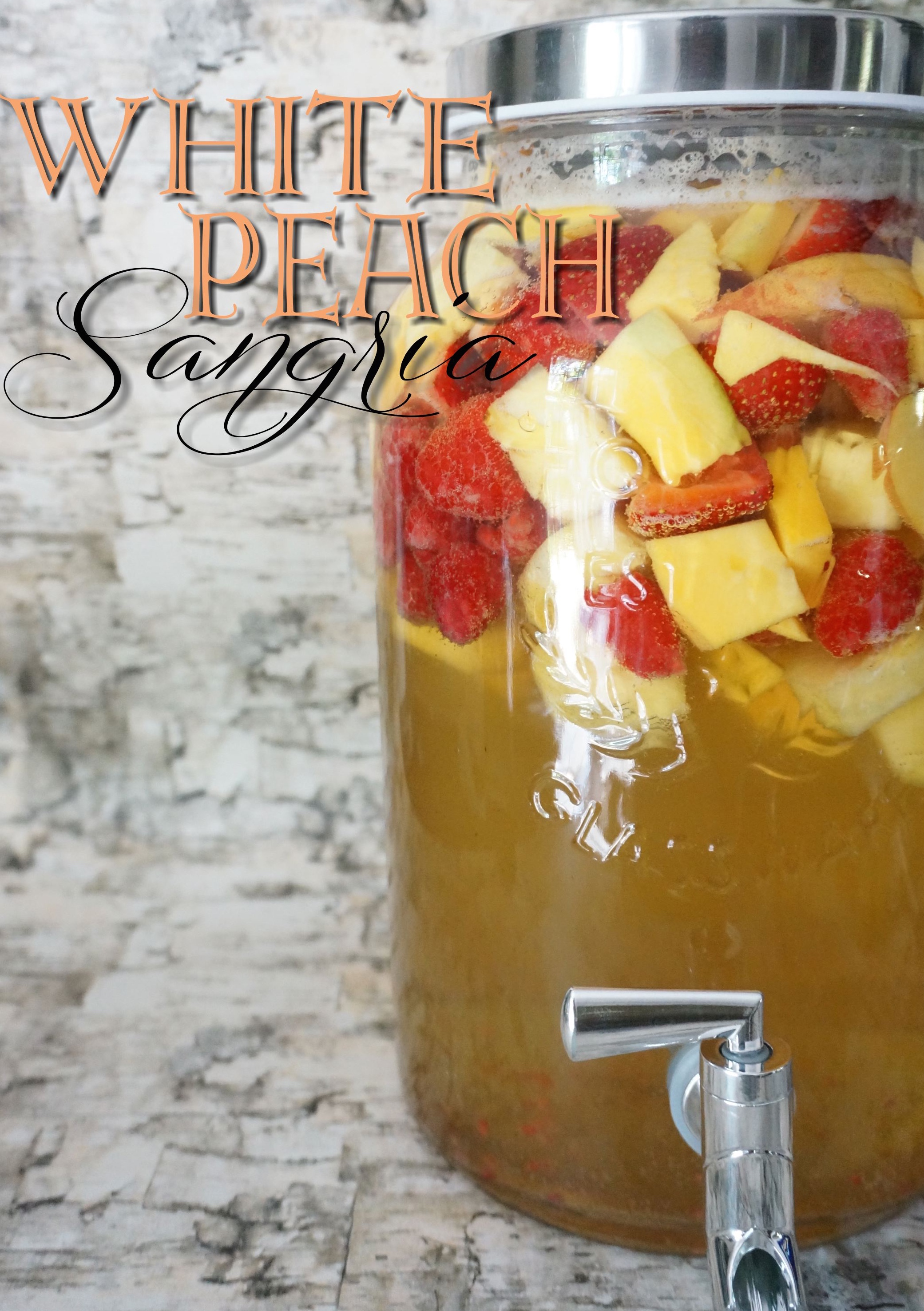 Think maybe now is a good time to throw a party? 😉