About 6 months ago I decided it was time to change the fabric on my pillows that rested on my couch. The ones I had came with the couch and while they are nice I felt it was time to add a little something else to the space. It took me about 3 months to finally choose the fabric I wanted. I had changed out the curtains and I wanted the pillows to play off of them. Here is what they used to look like.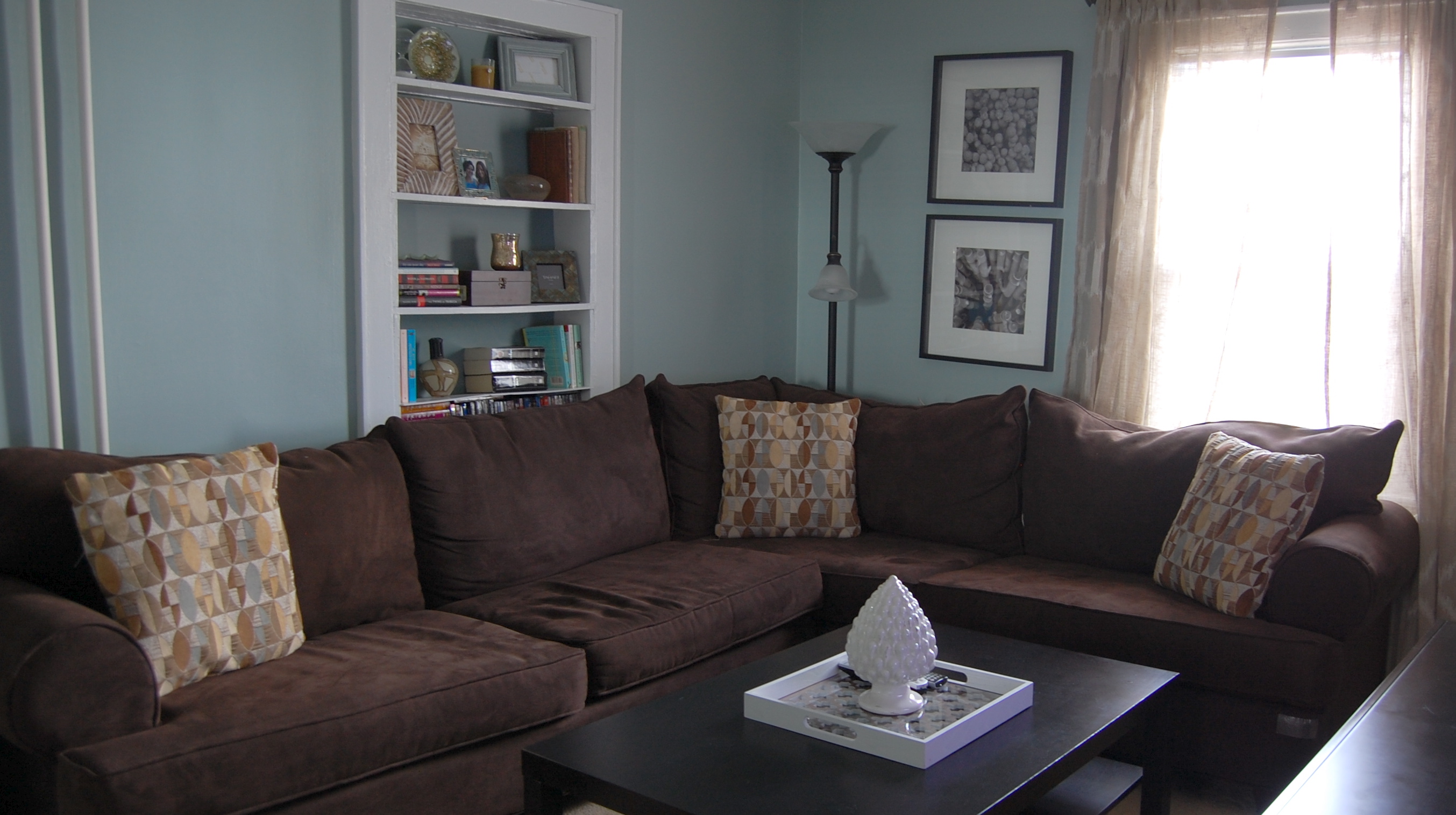 Here's what they look like now.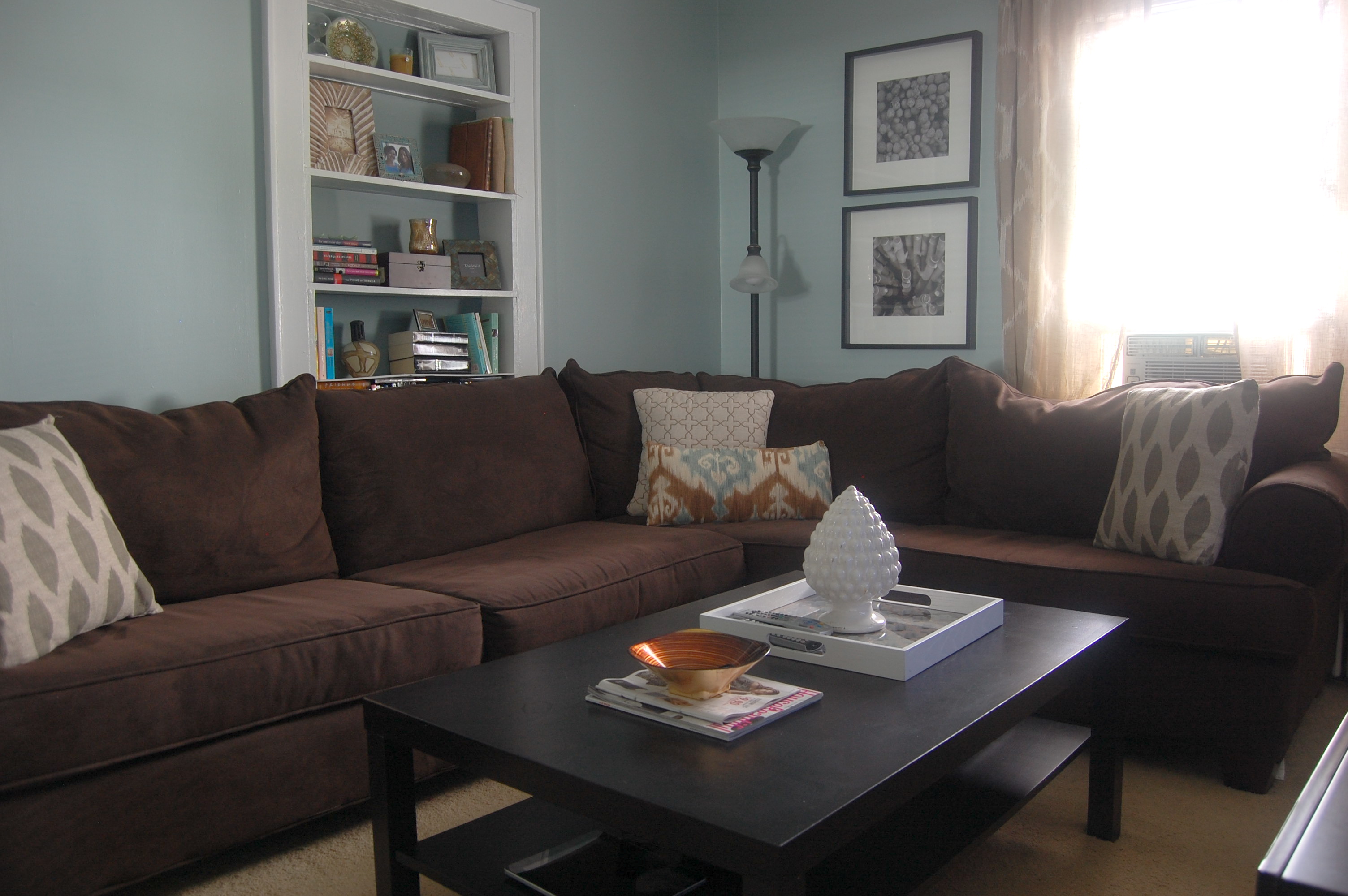 I could have been more daring and added pillows with pops of color but I love how calm and serene my living room is so I kept it neutral.
It took me about 3 months just to pick the fabric that I wanted and oh I'd say another 3 months to finally do it! The box just sat around and then was moved when it got in my way until I finally sat down and got to it.
So here is what you will need if you ever want to change your pillows.
-Fabric of your choice (yards depend on the size of your pillows)
-Scissors
-Measuring Tape
-Stitch Witchery (hemming tape)
-Iron
-Damp Rag
1. Measure your pillows and cut your fabric 2″ wider.
My pillows were 18″x18″ so I cut 1 piece of fabric 20″x 20″.
2. Cut another piece of fabric 2″ wider and 7″ longer.
I cut my next piece 20″x 25″.
3. Cut the 20 x 25 piece of fabric in half and then using the hemming tape, hem over one side of your cut.
Overlap them so they are 20 x 20 wide.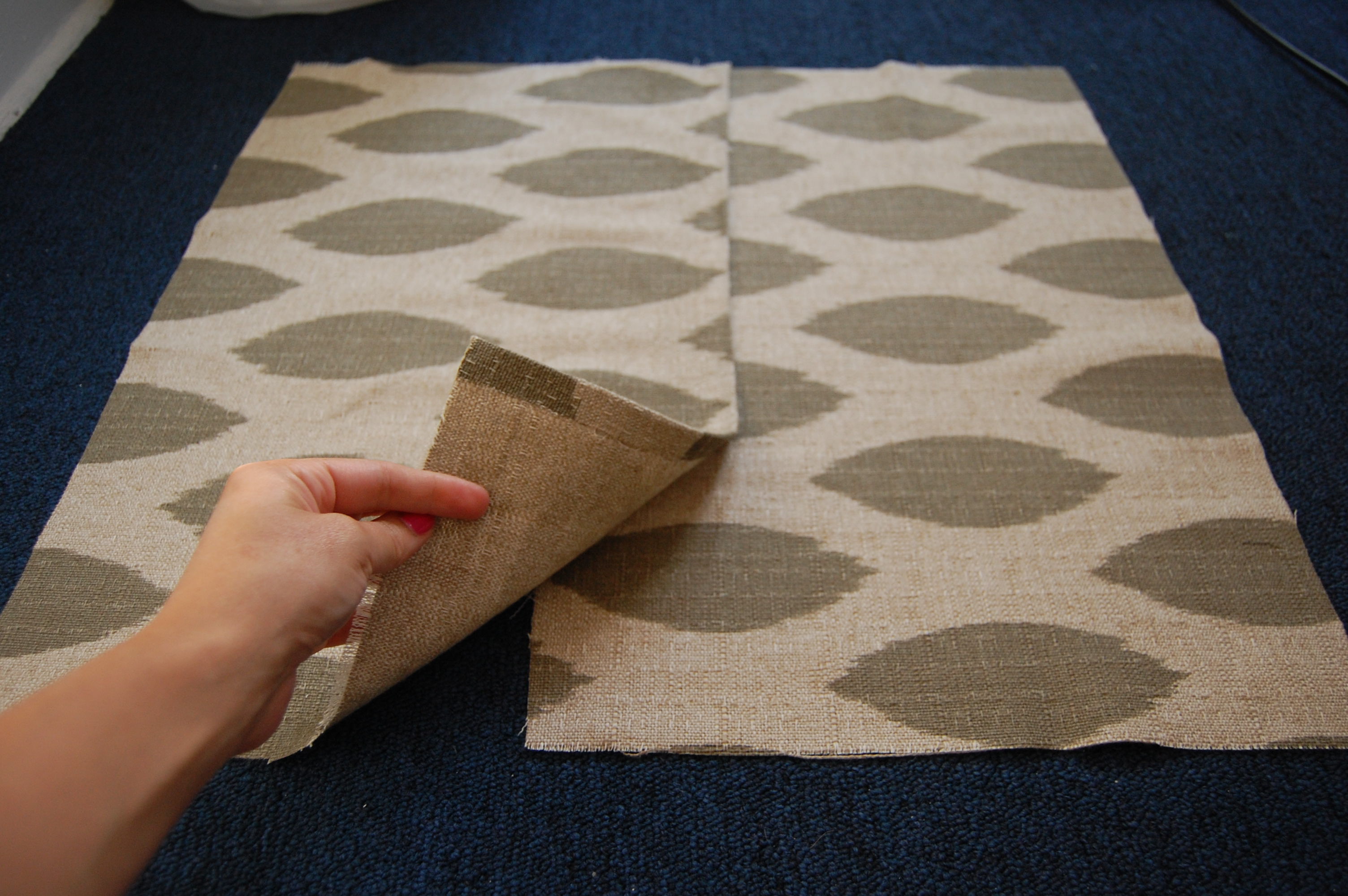 4. Place your other piece of fabric (the 20×20) on top of your overlapped fabric print side down.
The prints should be facing each other.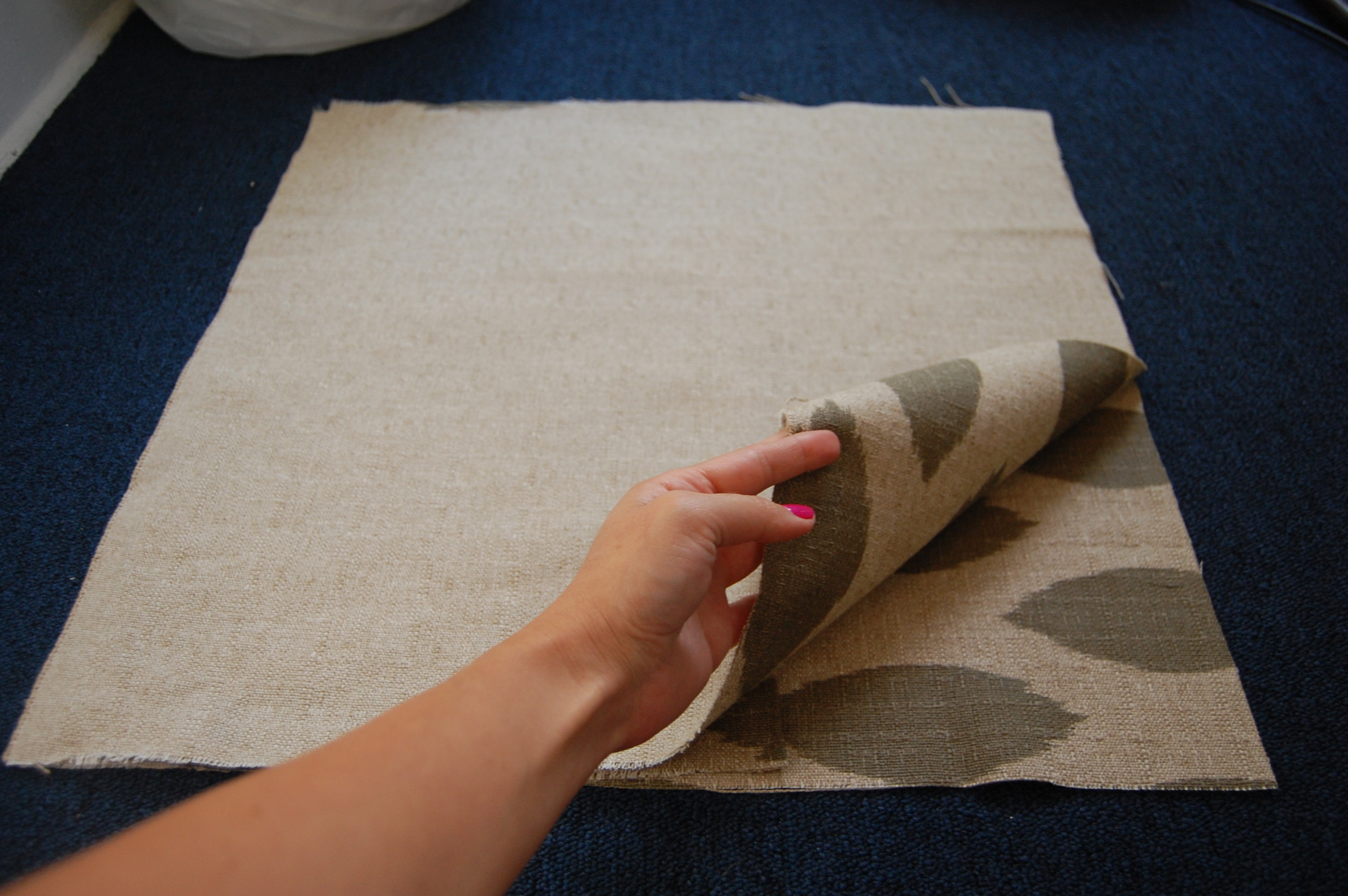 5. Using the hemming tape, hem all four sides together.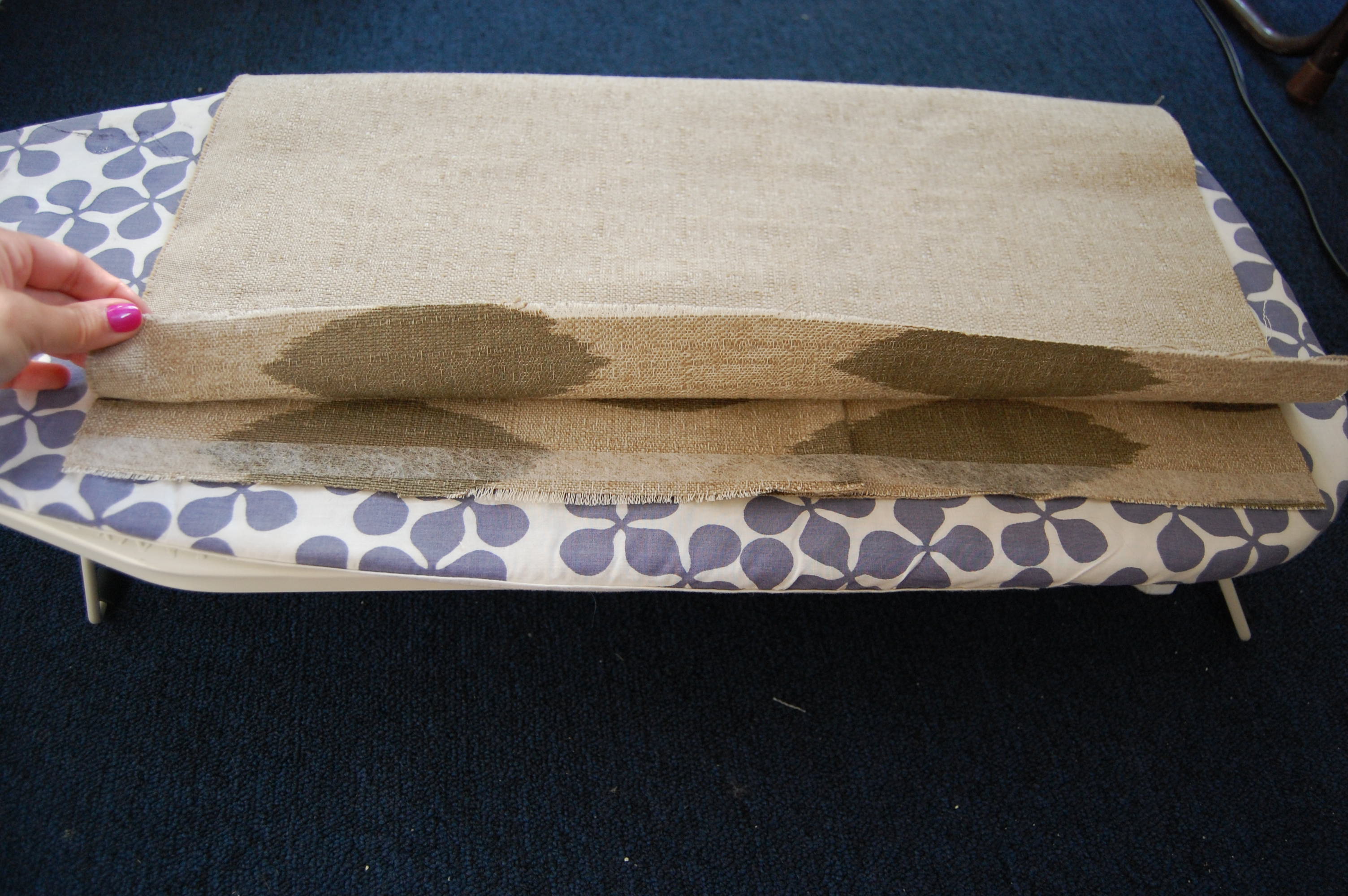 6. There will be a flap from the over lap on the other side of the fabric.
You can leave it as is because it will be tucked away
and not seen or you can hem just the sides. Your choice.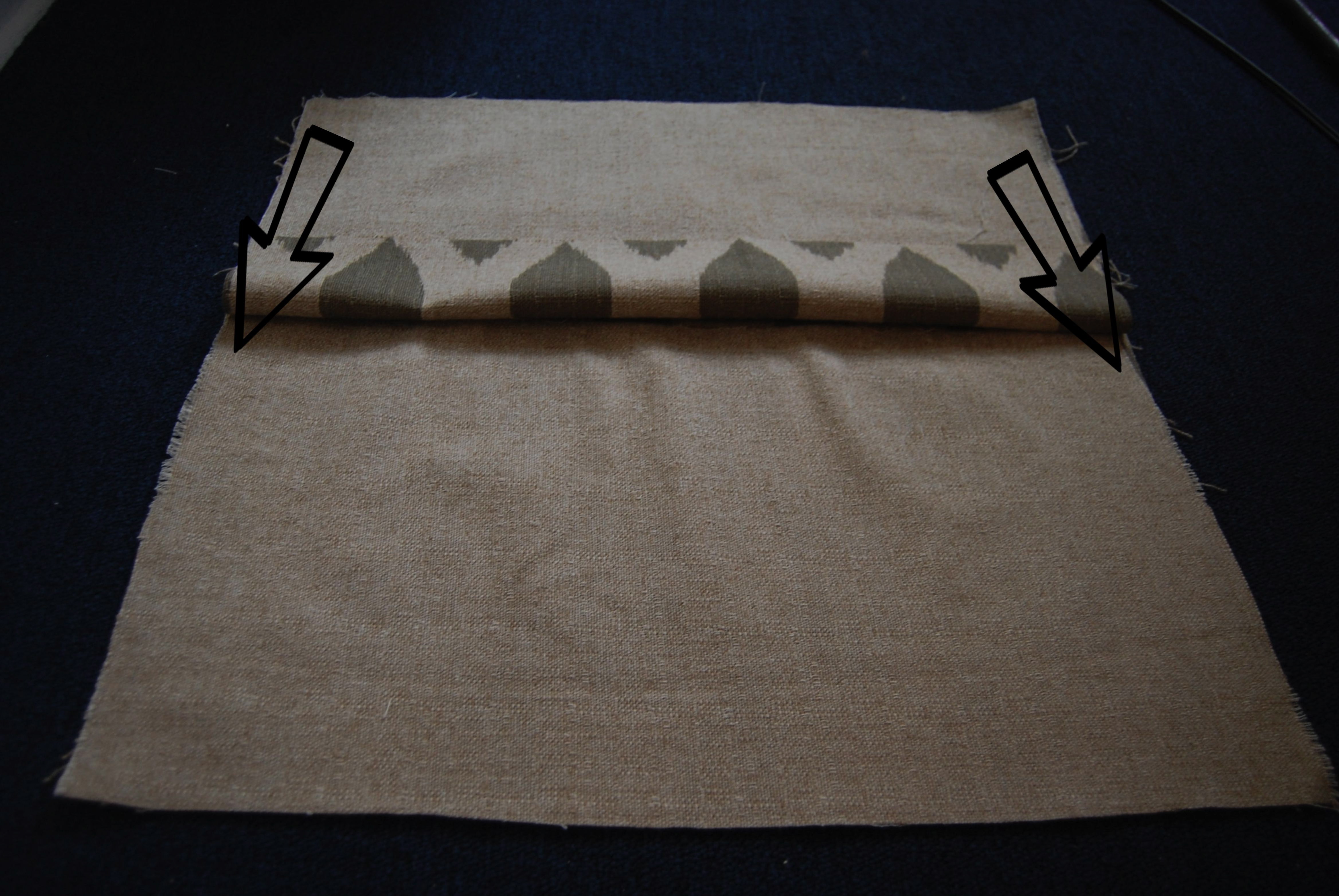 7. Using the opening, turn your pillow cover inside out. Use your fingers to push the corners out as much as they will go.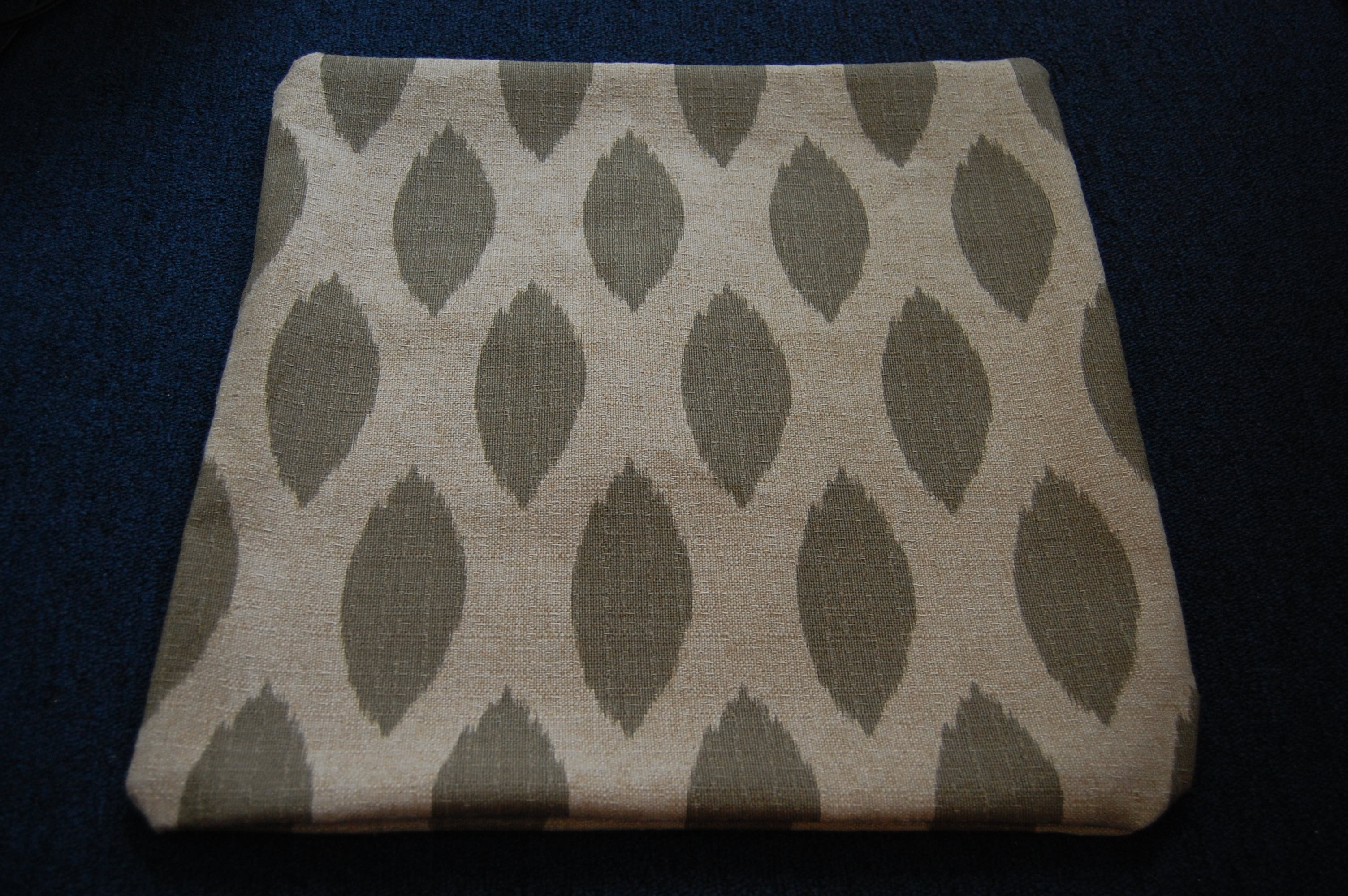 8. Take your pillow and put it inside through the opening in the back and you're done!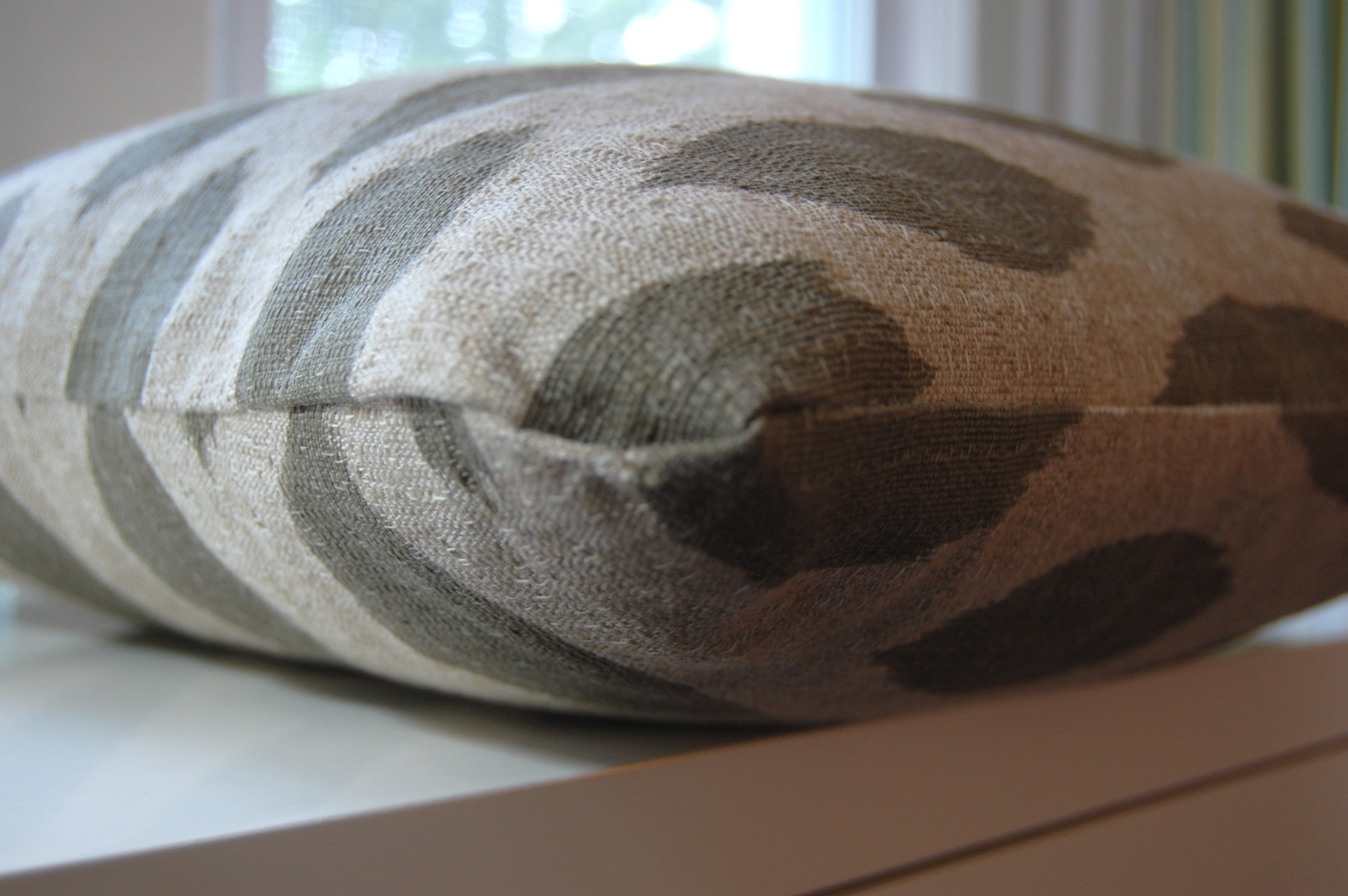 This can be done with all shapes and sizes just remember to add extra fabric
for your hem and also for the pocket to allow you to place your pillow form inside.