The long awaited time has finally come! Well, long awaited time for me at least.  I finally got around to painting my bedroom and changing things up.  I have been wanting to do this since last year. Literally. On January 2 of 2012 I wrote a post about finding the perfect "greige" color and I set out to do so.  I searched, took some time off, sampled, got a little ADD and then got back on track again.  I found the color that I wanted and it's name was Pashmina by Benjamin Moore. The next step was painting. The way I looked at it was it was time for me to move everything out of my room which was no fun. Needless to say more time went by. The only way I could get the ball rolling was to start buying the new items I wanted for the room to get me motivated to finish.  Here are some "evolution of my bedroom" photos: (don't forget to keep the cursor over the pictures to remove the "fog")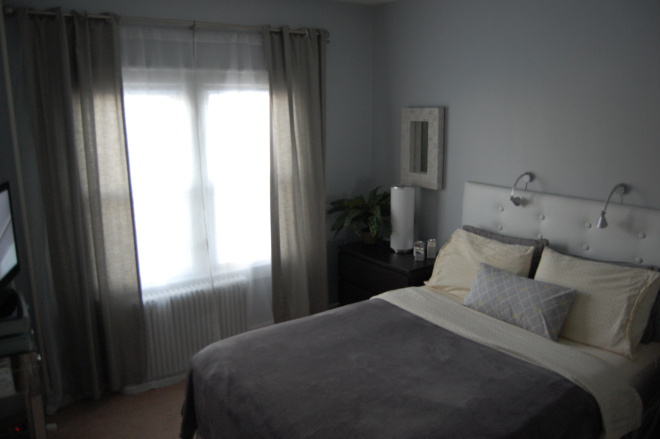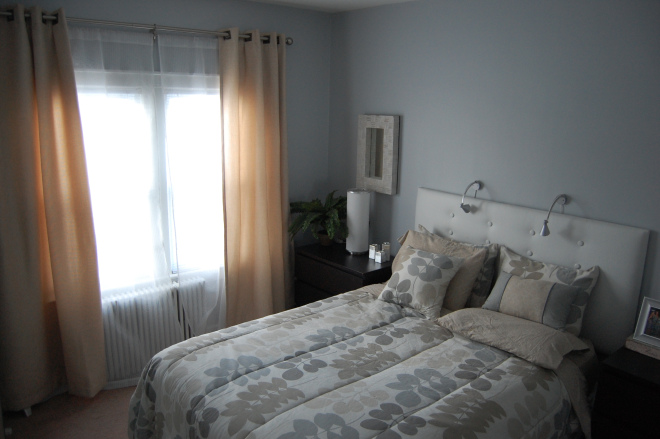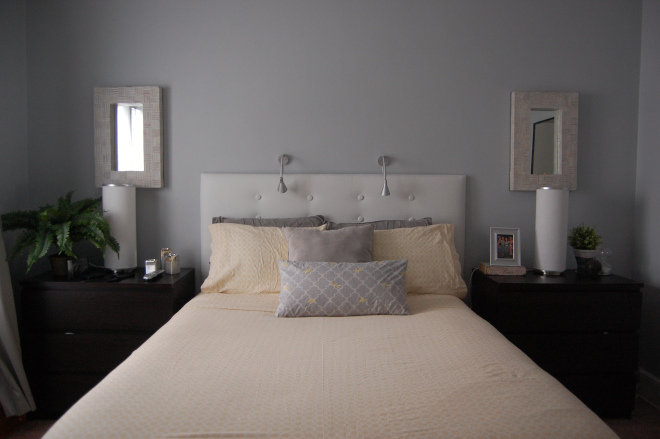 My biggest concern were the many rectangular shapes from the headboard, to the mirrors, to the side tables.  I wanted to bring in some more roundness.  I knew for sure I wanted to replace the mirrors so you can imagine how excited I was when I came across this mirror at Target!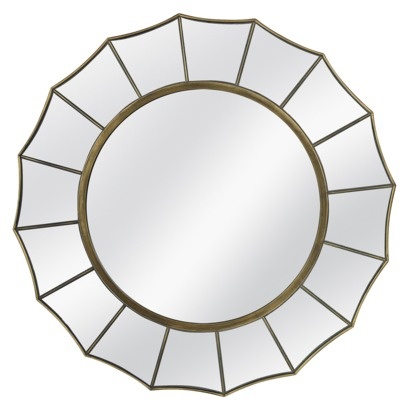 I also wanted to change out the lamps and bring in some type of art piece for above my bed.  So without further ado here it is! A before and after!
As far as the mirror placement I didn't want to place them too high even though the lamp shades would cover them a bit so I measured them 9″ above the dressers.  I also added some fun table side accessories to add a little glam to the space.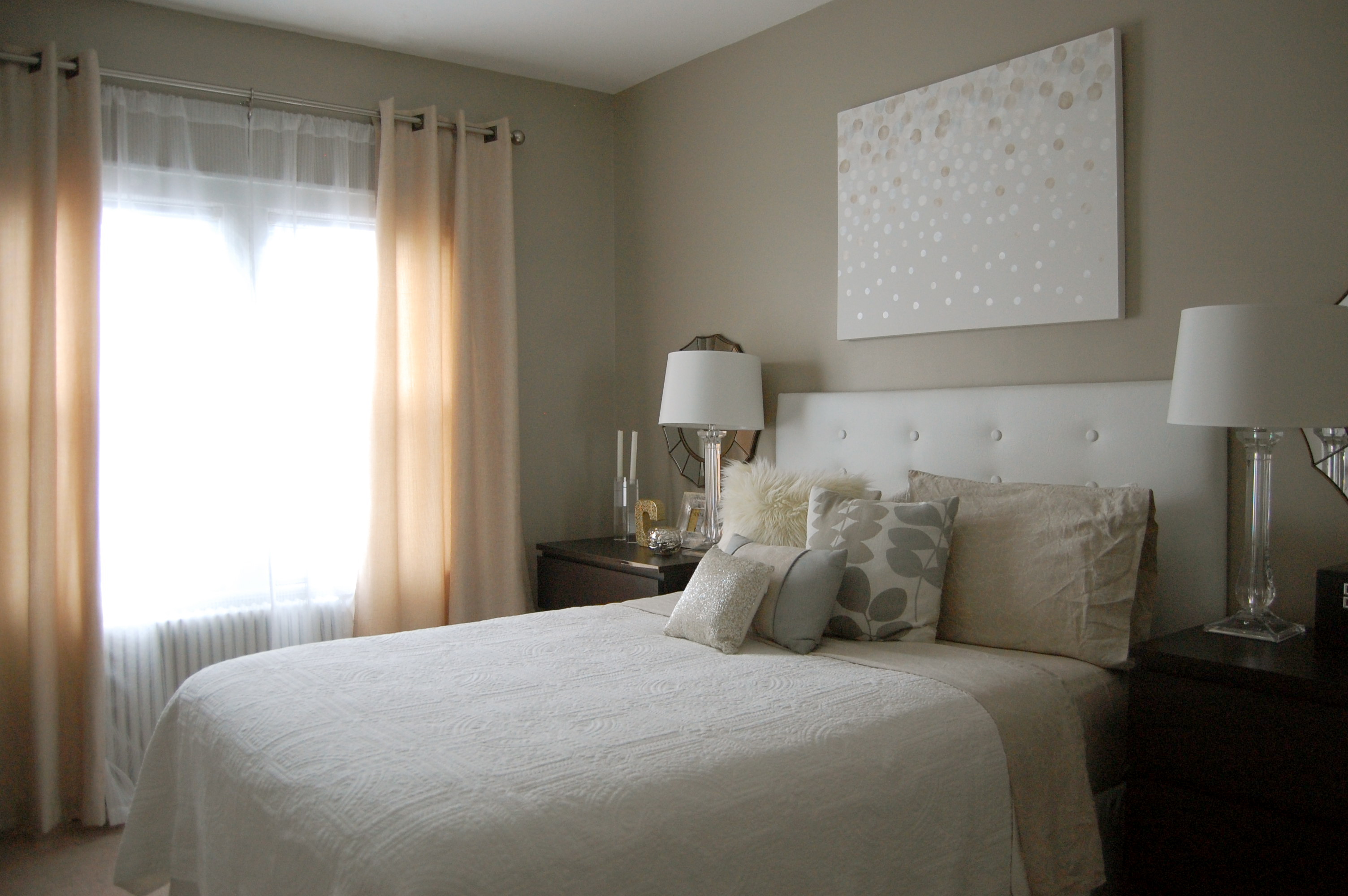 I love this space so much now.  It feels like a hotel suite in here! I will be back later this week to talk more about beside table styling, the DIY glitter vase and the 30″x40″ DIY canvas art I made for above the bed!
**Update**
Click here to see how I DIY'd the glitter vase
Click here to see how I DIY'd the Gradient Dot Canvas
Click here for some tips on styling bedside tables
Click here to see how I added ribbon trim to my lampshades
Thanks for stopping by! xo