So I'm back today to chat you up on some bedside table styling.  When I started working on redoing my room I came across the dilemma of how to style my tables because they aren't tables per say but rather dressers. They are large, long dressers. So where does one turn when they need inspiration? Why, Pinterest of course! Sadly, I wasn't able to find the direct source of any of these photos but lucky for me it was just the photo itself that I needed to be inspired by.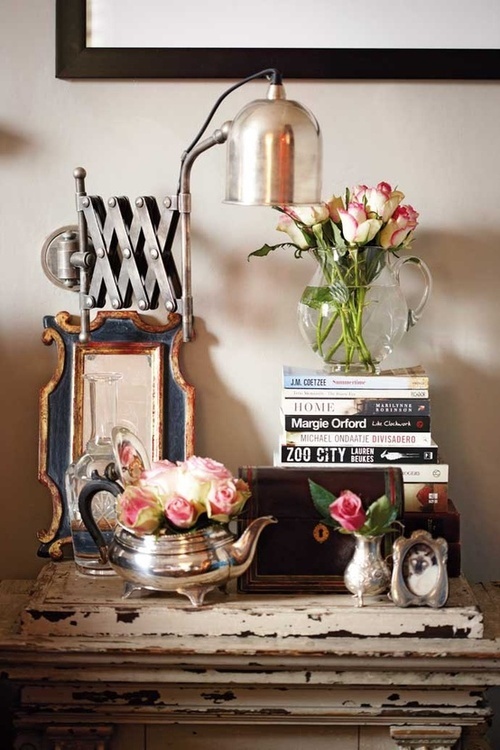 Now to get started I hit up some of my favorite places like Home Goods, Target, TJ Maxx and of course my own closets! I purchased pieces that first of all I loved and second that worked well together.  I really wanted to mix metals here so I looked for all types and then literally threw them on my bed and went to town mix and matching pieces until I was happy!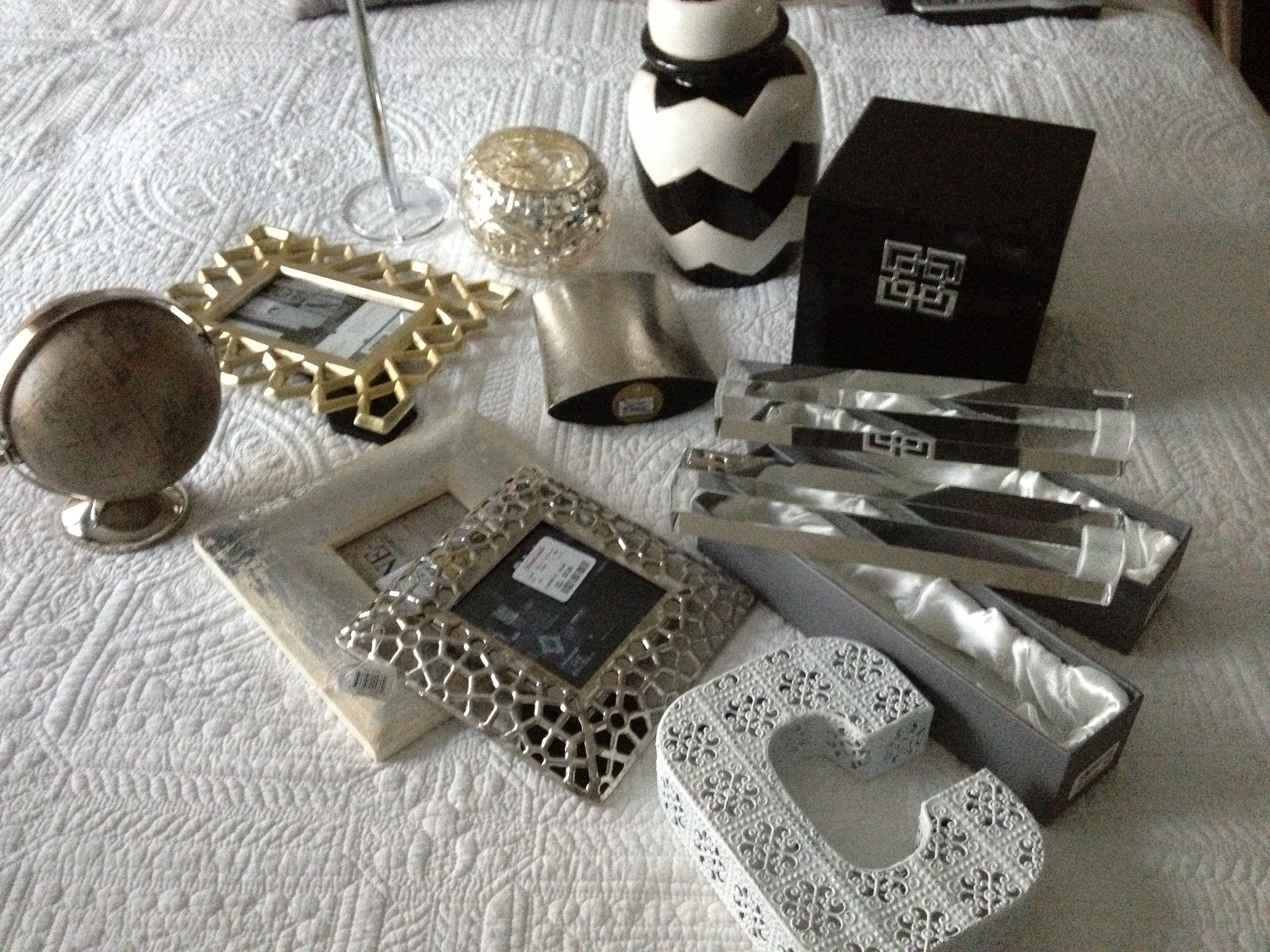 Creating a stunning vignette can really be simple as long as you don't over due it! The problem I faced was that I had two pretty big spaces to fill and with too little it looked bare but with too much it looked busy.  I really tried to find a balance between the two. Since I was placing a tall lamp on one end I really wanted to balance out the height by adding a tall piece on the other side and smaller pieces in the middle. On the one side, you'll see the crystal candle holders which I found at TJ Maxx for $12.99 and yes they are real crystal and on the other side I used a picture frame that I stood tall from Target.

I also added picture frames to both tables because (a) they can be visually appealing and (b) it allows you to add that personal touch or just some great art pieces!
The lace C was another TJ Maxx find for $12.99 that originally came in white but true to form, I sprayed that bad boy with some gold paint because I love me some gold accents!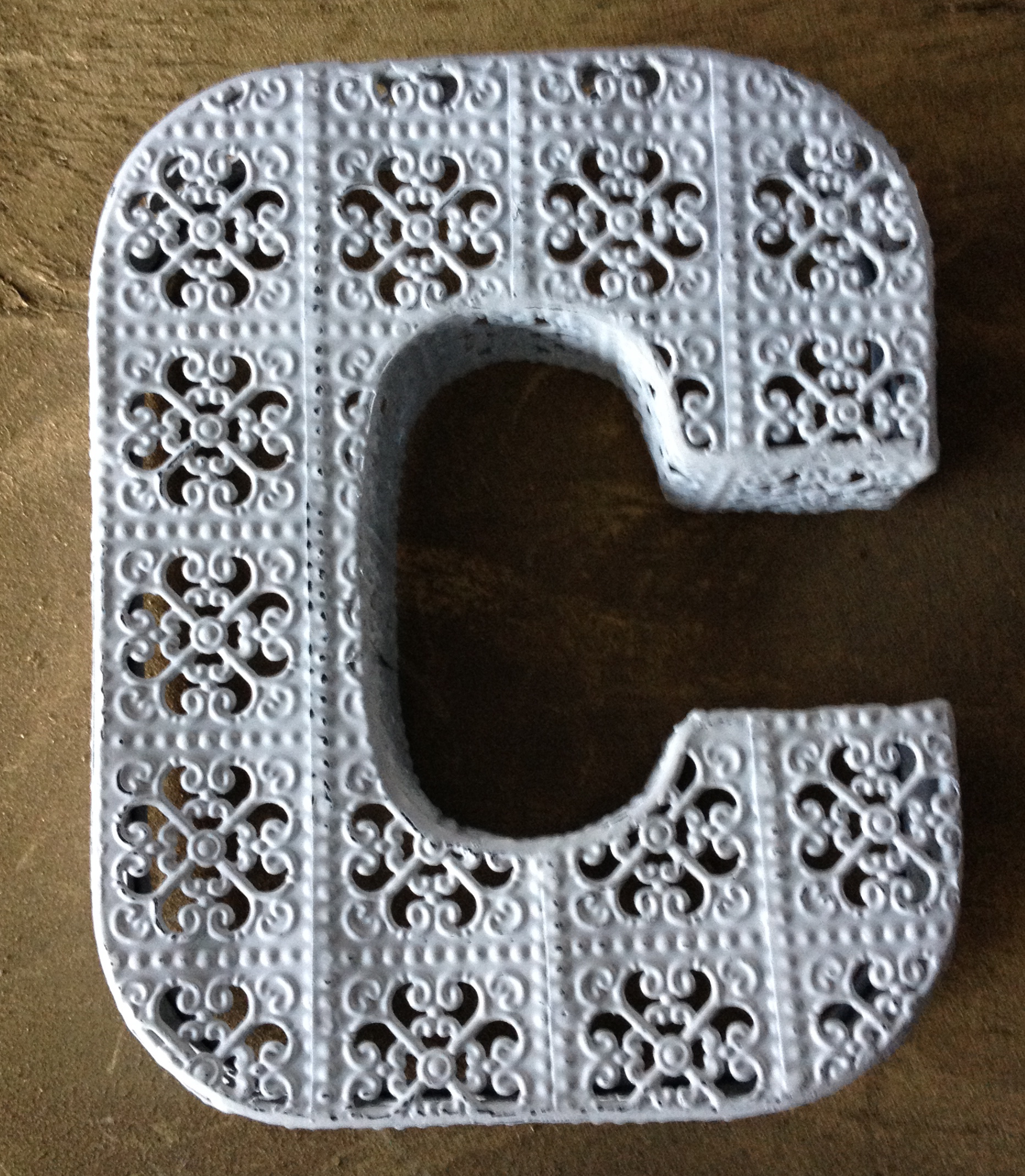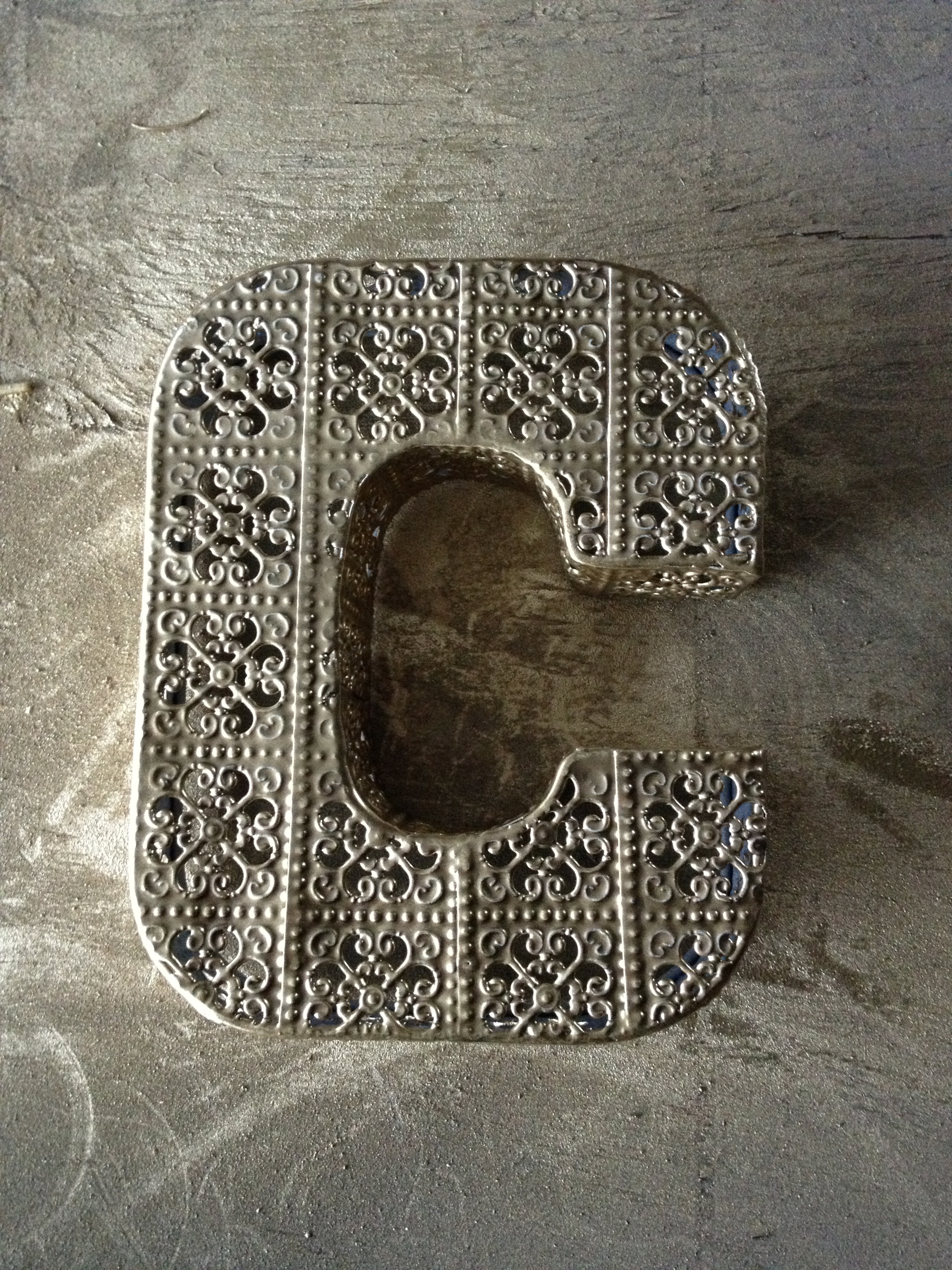 Another awesome find was the jewelry holder! I loved that it was acrylic and that it allowed me to display some of my favorite pieces while looking so chic! Finding functional and practical pieces to add are always a plus!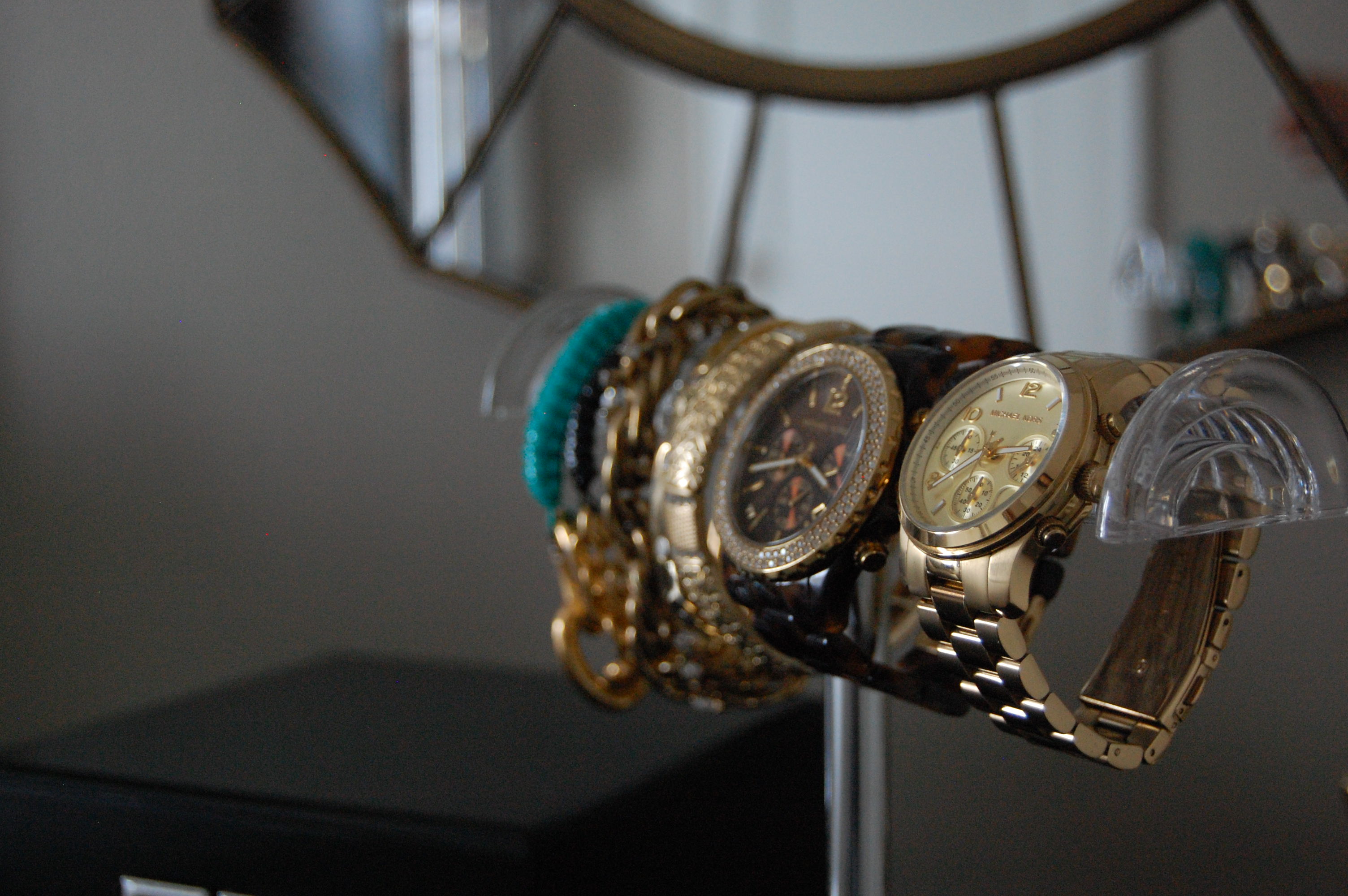 And of course no vignette can be complete without a pop of beautiful color from fresh flowers! I cannot wait for peonies to be in season!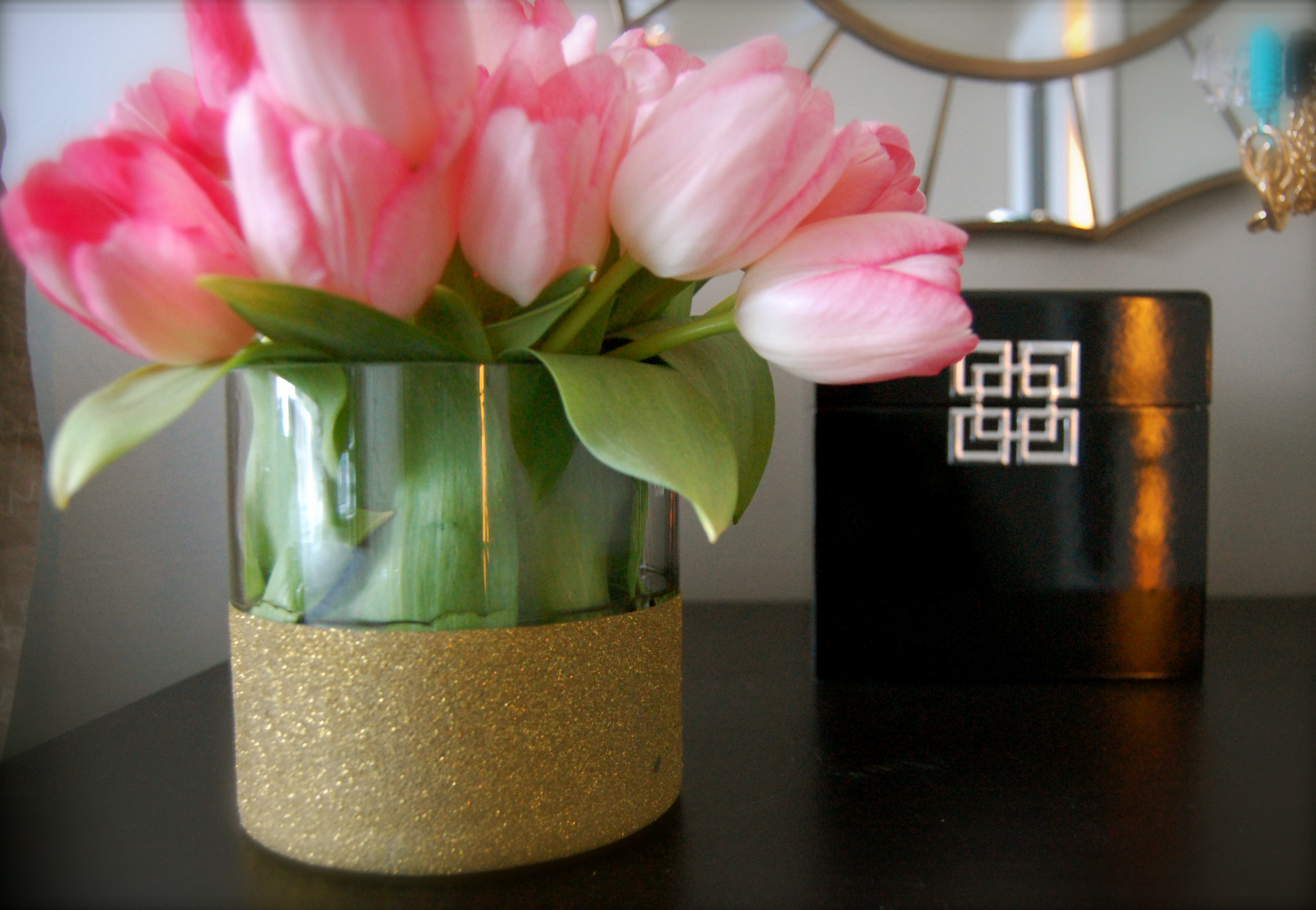 So what have we learned here today?
1. Play with different heights! All items at the same level are boring with a capital B!
2. Use objects that are practical and that you love!
3. Add some personal touches either with framed photos or some type of art.
4. Add living things! Flowers make the world smile and can add the pop of color you need.
5. Make sure that when it's all finished that you love it…that's really what matters in the end!
I can't say I am totally finish because I would love to add some books to add some more color and possible height to this space. Maybe under the gold Target frame? Here are some inspiration photos:
I also am thinking about adding some ribbon to the lamp shades. Maybe a thick gold or black ribbon along the bottom? Thoughts? Discuss!
xo